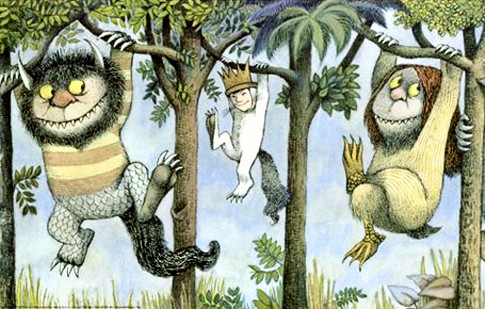 my husband and i are super excited to take the kiddies to see the movie "
Where the Wild Things Are
" this weekend. the book brings back many childhood memories for us, and it was one of the first hardback books we bought for a first son's personal library.
and to get yourself in the spirit of this imaginative movie inspired by the book written by Maurice Sendak, how about making a cool fort! pillows, chairs and blankets will work just fine, but check out these cool creations here.