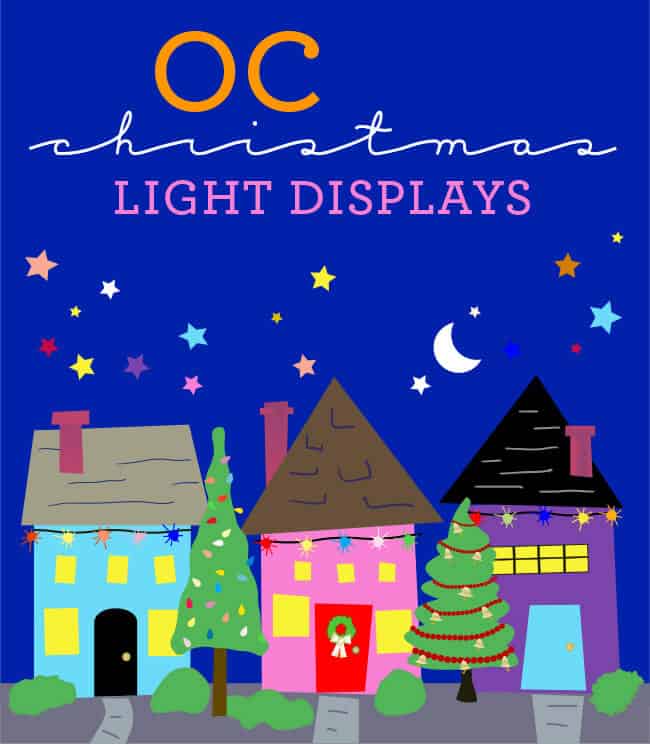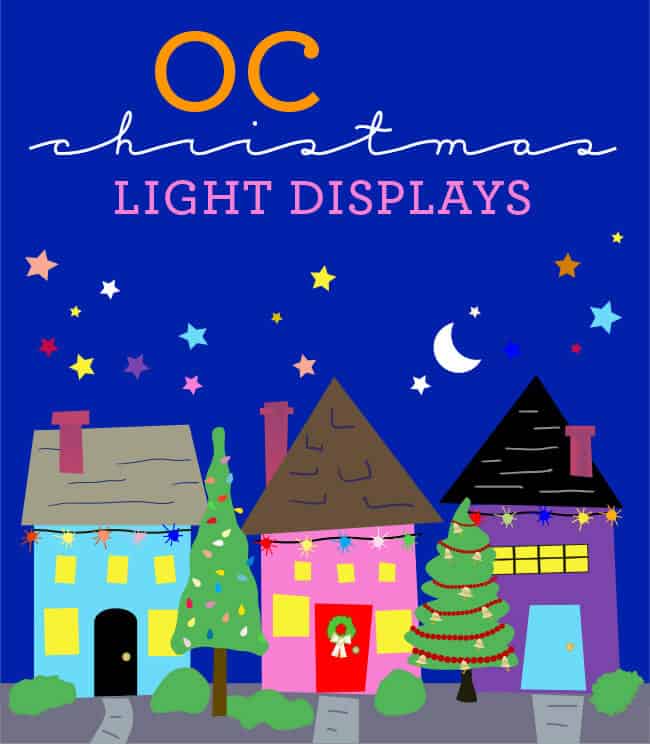 Updated for December 2017
Christmas Lights!!!!! i just love it when houses AND even neighborhoods go all out decorating their home with twinkly lights and decorations for the holidays. all that work putting up the outdoor lights gives the community the special gift of Christmas magic. here is a list of over 60 Christmas Light Displays in Orange County that you can visit.
Aliso Viejo
King Elder Lane
Glenwood Community
43 Woodswallow Lane
Anaheim Hills
Bel Air Neighborhood (Riverview & Santa Ana Road near Weir Canyon)
Anaheim
306 Barryknoll Street
151 S. Jeanine Way
2118 W. Minerva Avenue
Symphony St.
Balboa Island
327 Sapphire Avenue
Brea
515 Cedar Avenue
Birch Street (Kraemer & Birch)
Shadetree Circle (Lambert & Wandering)
Buena Park
8073 Calendula Drive
Codo De Caza
Gooseberry Court
Costa Mesa
3150 Bear Street
467 East 19th Street
Lilac & Santa Ana Avenue
77 Fair Drive (City Hall) – Peanut's House
Cypress
5208 Cumberland Drive
Dana Point
Monarch Beach Homes
Fountain Valley
Brookhurst & Heil
18323 Stanislaus Street (Light Music Show, entire roof decorated)
Fullerton
Woods and Amerige
Mountain View Avenue & Fullerton Creek Road
Sparkle Ball Street, North Yale (500 Block)
Garden Grove
6531, 6541, 5521 Belgrave Avenue
12112 Wutzke Street
Huntington Beach
La Cresta Drive
Ladera Ranch
Bramford Street
Shively Street
Laguna Hills
Mawson Drive
25276 Orellano Way
Laguna Niguel
Nellie Gail Road
Elder Court
5 Tunis
Lake Forest
22981 Belquest Drive
Ashbrook Street
Buckwood
24952 Greenbay Drive
Rimrock Street, Peachwood & Tamarisk (Trabuco Canyon & Lake Forest Drive)
Rushford Drive
25141 Steinway Circle
La Palma
Houston Avenue
Tiara Lane
Mission Viejo
23446 Bolivar Street
Bough Avenue (Nightmare Before Christmas House)
27093 Pinario
Via Amistoso Street
21602 Criptana
Newport Beach
El Paseo Street on Lido Peninsula
Harbor Island Drive
Saphire Avenue
Orange
451 N. Citrus Street
1431 North Shaffer Street
Locust & Glassell
Pine Street
7633 E. Saddlehill Trail
2532 El Sereno Drive
1767 N Lindenholz Street
463 N. Emerald Drive
Placentia
444 Normany  ("Frozen" House)
Rancho Santa Margarita
22 El Corazon
20 El Corzo (Candy Cane Land)
11 Twilight Lane
16 Calle Liberacion
San Clemente
Talega Seaside Neighborhood
Talega Stella Mare Neighborhood
Santa Ana
18th & Bristol Street
Trabuco Canyon
Wagon Wheel Neighborhood
23 Kingfisher Court
Tustin
Red Hill Avenue & Olwyn Drive
2351 Caper Tree Drive
1151 Windsor Lane
Westminster
Bolsa Chica & Westminster Boulevard and Northwestern & Bolsa Chica
5755 Westminster Boulevard
Yorba Linda
Buena Vista at Lakeview
East Lake Village (Village Center Drive & Avenida De Las Polmas)
18665 & 18974 Seabiscuit
4712 Via Del Rancho
(have any suggestions?  let us know! )
PLUS…..have you seen this list of 100 Christmas Events in Orange County??????