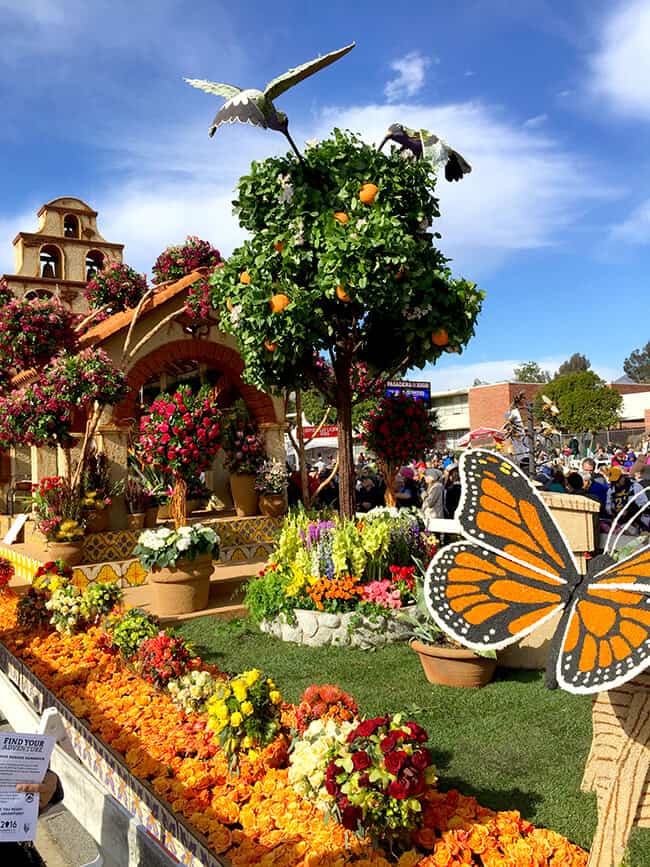 Visiting the Tournament of Roses Parade Floats – a SoCal tradition. One thing that our family looks forward to doing every year, is visiting the Rose Parade floats after the Tournament of Roses Parade. Last year I was pregnant and had my little Dani Kat on January 2nd, so we never made it out to view the floats. This year, I am definitely taking the kids! We always go the day after the parade, but did you know that you can visit the floats before the parade as well as after?!!!
If you have never seen the floats up close, you gotta try to go. You may think they are beautiful on the television, but seeing them up close is an experience in itself. They are absolutely AMAZING in person!!!!! The craftsmanship and detail that goes into making them is breathtaking. The flowers are vibrant and fragrant.....and they are enormous! Plus, there are so many floats to see.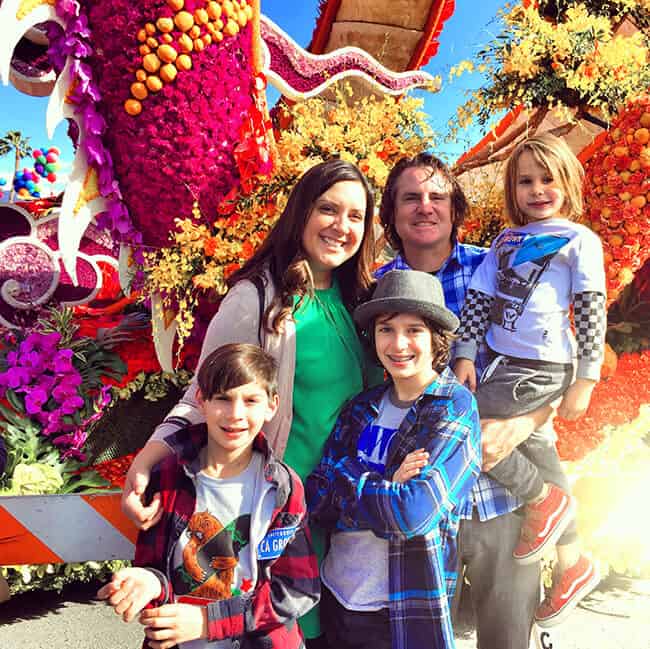 Tips on Visiting the Tournament of Roses Parade Floats
If you have some time, after the parade tHIS WEEKEND ONLY, I highly suggest heading up to Pasadena and checking out the Rose Parade floats. It's a fairly easy trek. They have made it easy to park and shuttle over to the viewing area....or you can try your luck at finding a parking space. i personally have always paid someone near the floats to park at their house. the viewing area is open January 1st from 1:00 pm to 5:00 pm and January 2nd from 9:00 am to 5:00 pm, but you must get there before 3:00 pm or they won't let you in. trust me...I have tried.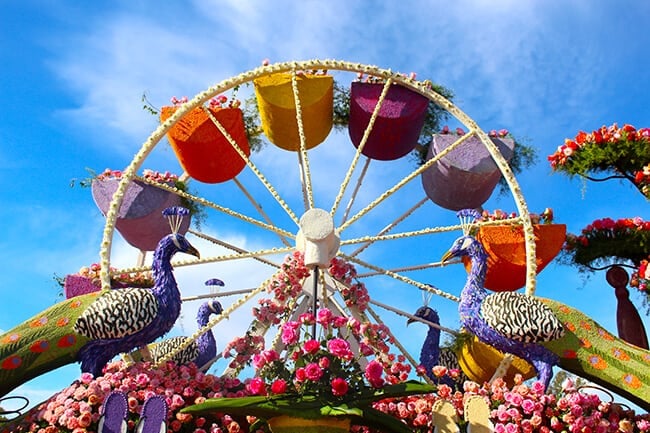 One of the best things about seeing the Rose Parade floats in person is the beautiful flowers. They a bright and colorful. you will get fantastic pictures, so don't forget your camera. Its amazing to get a chance to take a closer look at the design and workmanship that went into each float entry and learn more about the float process from Tournament volunteers on hand.
How can I see the Rose Parade Floats Up Close after the Parade is over?
If you want to see the Tournament fo Roses parade floats up close, you will need to get tickets to Floatfest. You can purchase tickets for a designated time on January 1st and 2nd, 2022.
Following the Rose Parade, you can walk within feet of the floral and animated masterpieces. They all will be parked along Sierra Madre and Washington Boulevards in Pasadena. Come rain or shine.
Rules you need to know about Floatfest Before you go
No animals, except service animals, are permitted.
Floatfest utilizes a clear bag policy
All strollers, backpacks, purses, etc. will be searched prior to entry.
Wagons and things such as skateboards and bicycles are not permitted. Due to difficult terrain, strollers can be hard to use.
There are no trams and seating is limited. be prepared to walk a distance of approximately 2.5 miles and two hours.
Water is available free-of-charge at three locations within the venue, so bring a water bottle to fill.
No coolers. There's a limited number of food vendors at the venue. Visitors are are allowed to bring small quantities of food and non-alcoholic drinks into the venue.
Before you begin viewing the floats, decide where you and others in your party will meet in case you are inadvertently separated and cannot communicate via cell phone. One option is to meet near the Guest Services tent at the intersection of Sierra Madre and Washington boulevards.
ATMs are available inside the venue.
American Sign Language interpreters will be available for hearing impaired guests. Please inquire at entry gates or follow signs at the venue for details.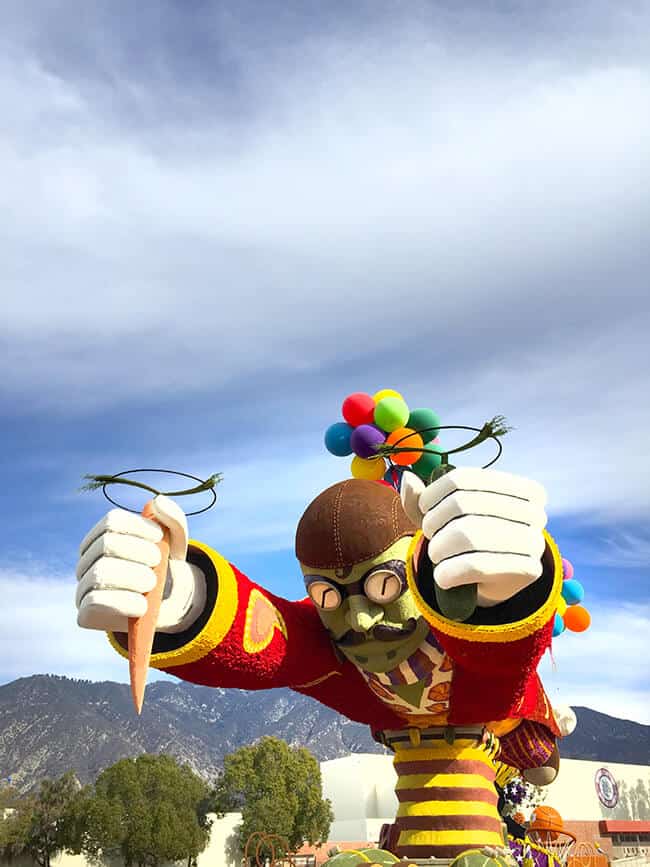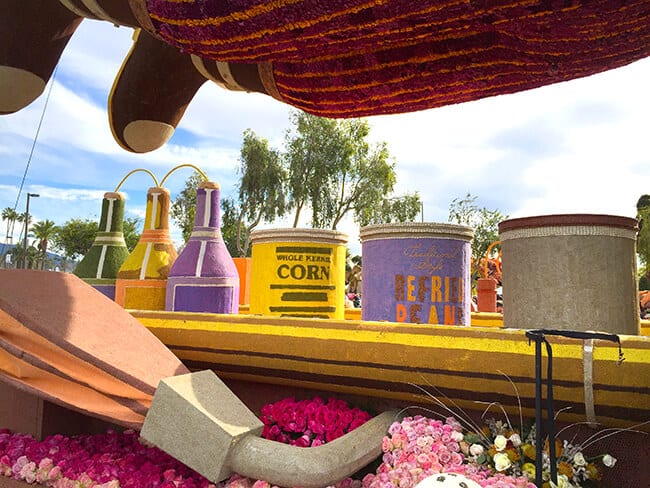 Is Floatfest crowded?
It will be crowded, but the crowds are bearable in my experience. There are plenty of areas that are not crowded where you can take a breather and sit down in the limited seats. There are also vendors selling food. Make sure to bring cash, a lot of the vendors are local scouting troups and church groups, so they don't take credits cards. I do believe you can take in snacks, and maybe water, but security is strict on bottled drinks, etc.
At the gate entrances, pick up a brochure with a map of the Floatfest venue layout. The brochure is also available at all Park-N-Ride locations.
When taking small children to see the Rose Parade Floats, you will want to bring a stroller. (Wagons aren't permitted this year) With the crowds, kids who wonder can easily get lost. Plus there's a lot of walking. I even bring a stroller for my seven year old....gasp!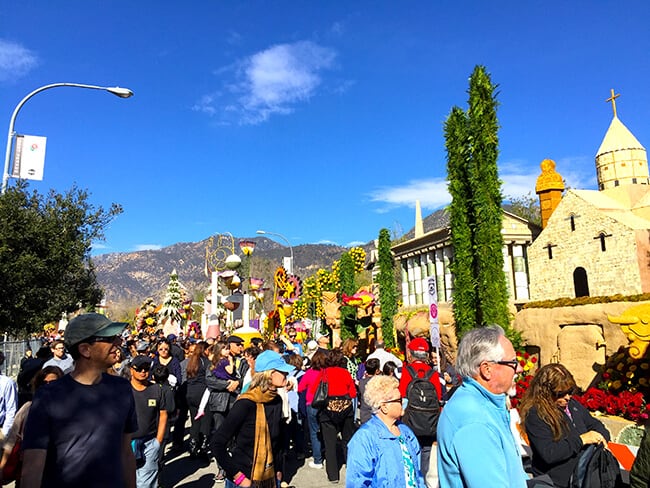 How long does it take to view the Rose Parade Floats?
We always allow at least two hours to view the floats without being rushed. we like to go up and down every street to check out every single floats. Many times there are volunteers at each float talking about them and flowers. It's highly educational. again...there are a lot of photo opportunities!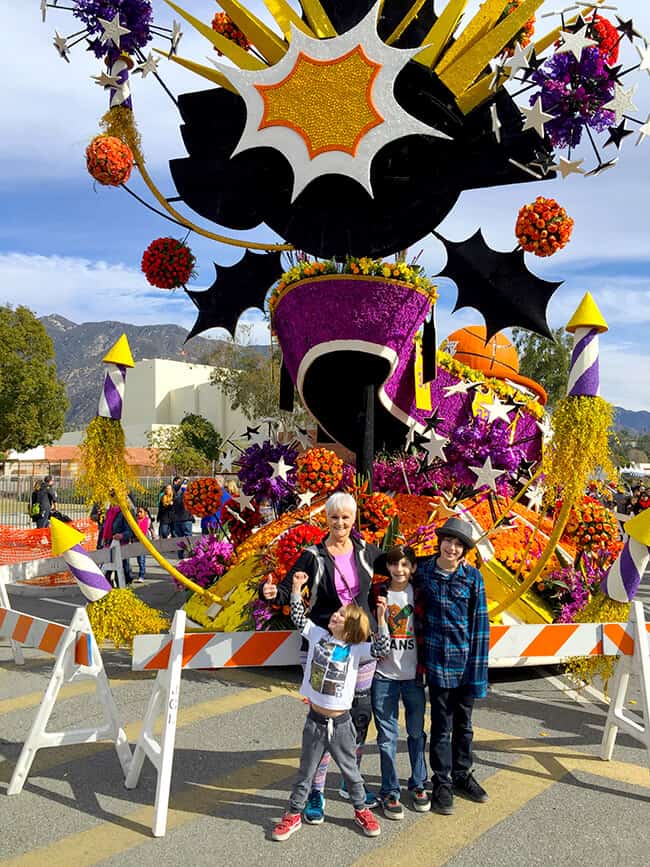 Check out some of the great photos we got at our last trip to view the Tournament of Roses Parade Floats...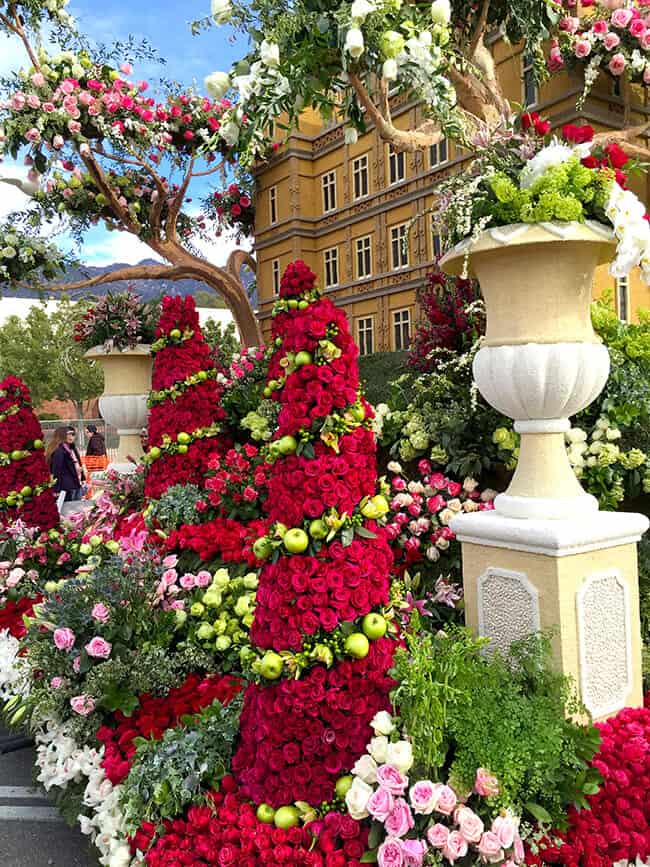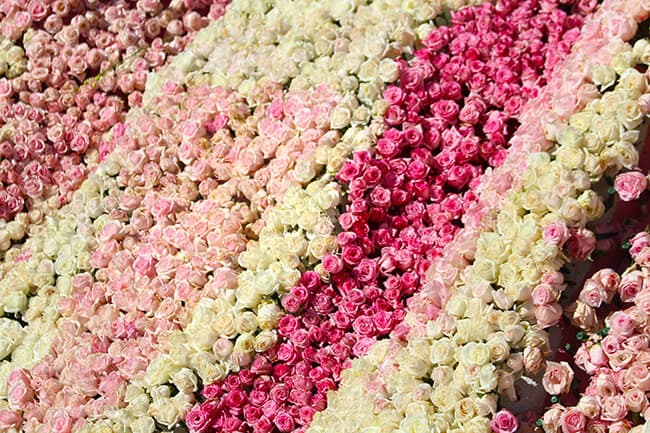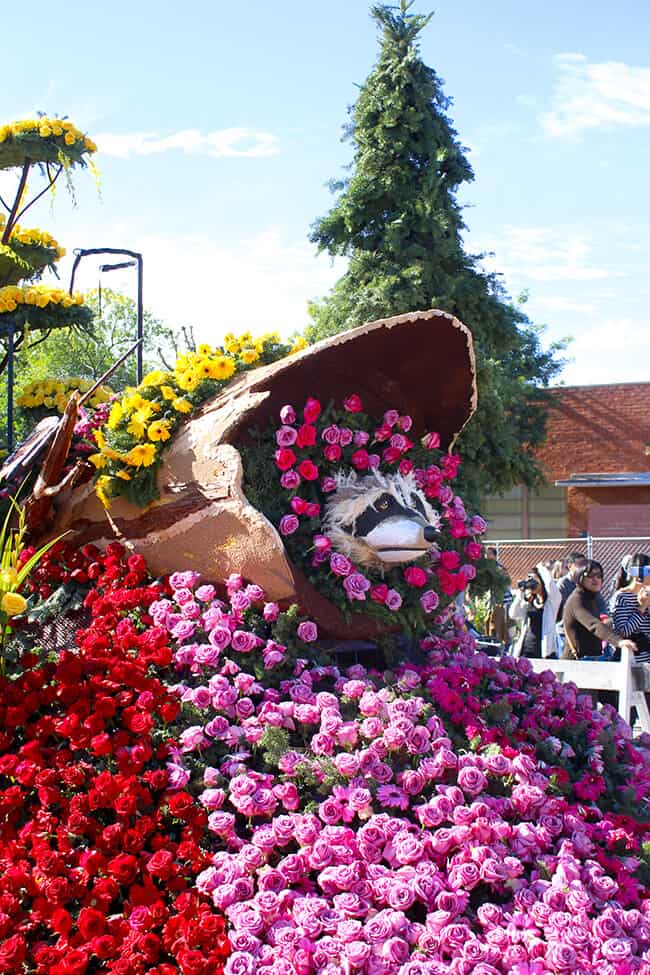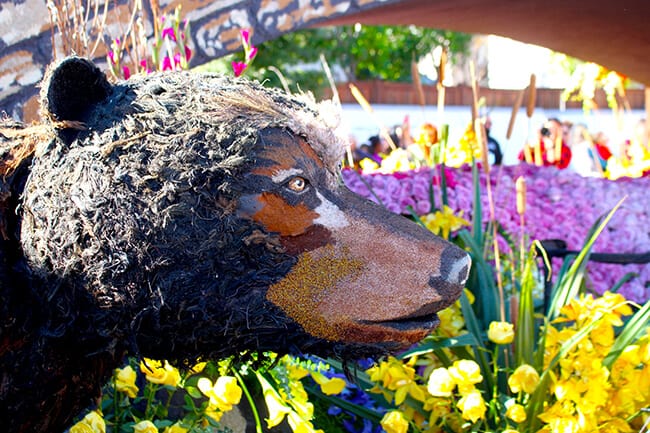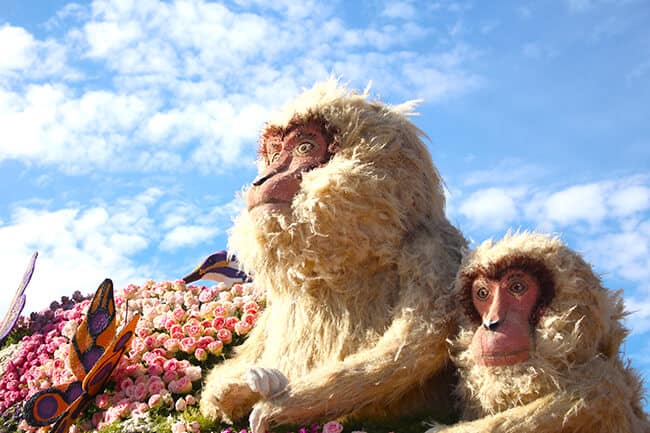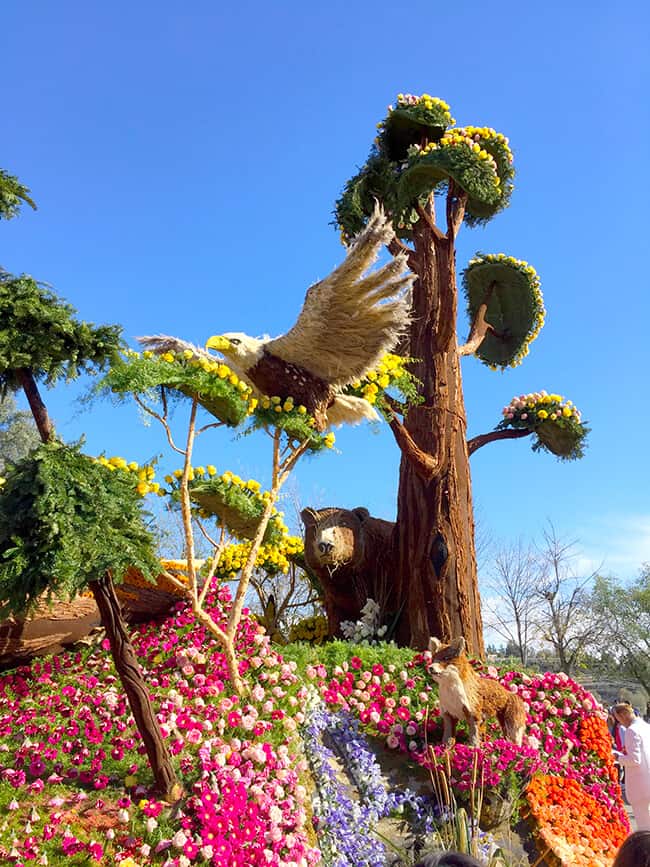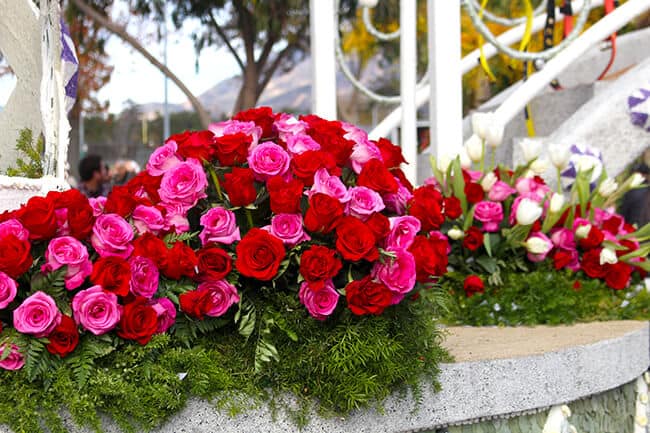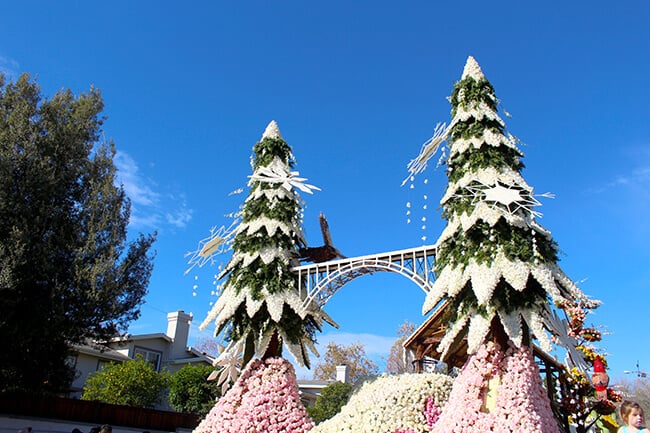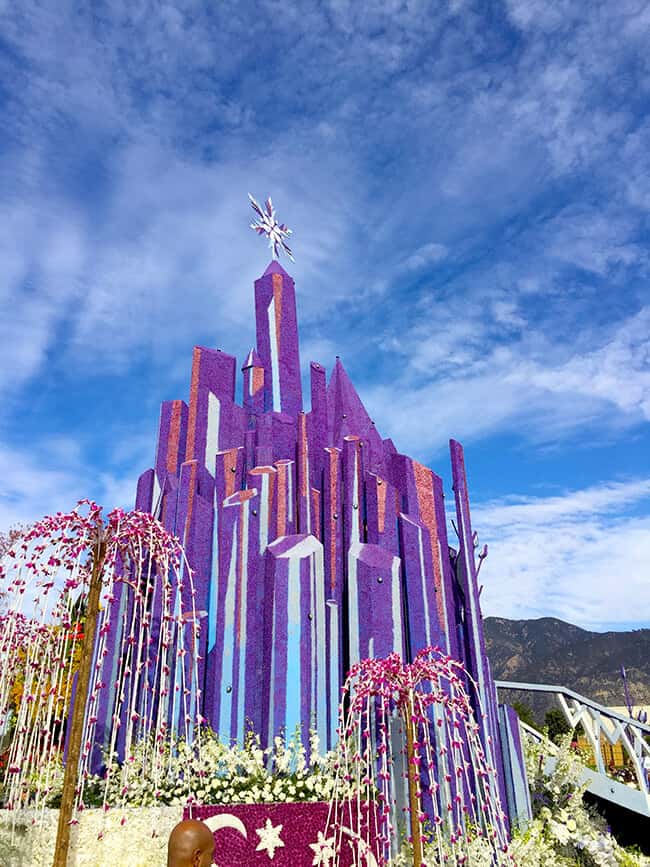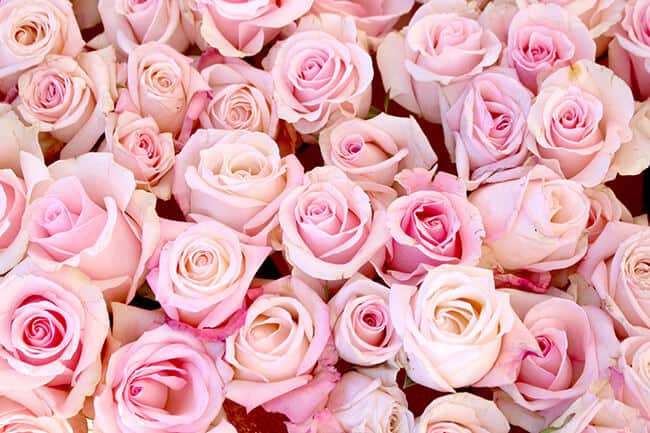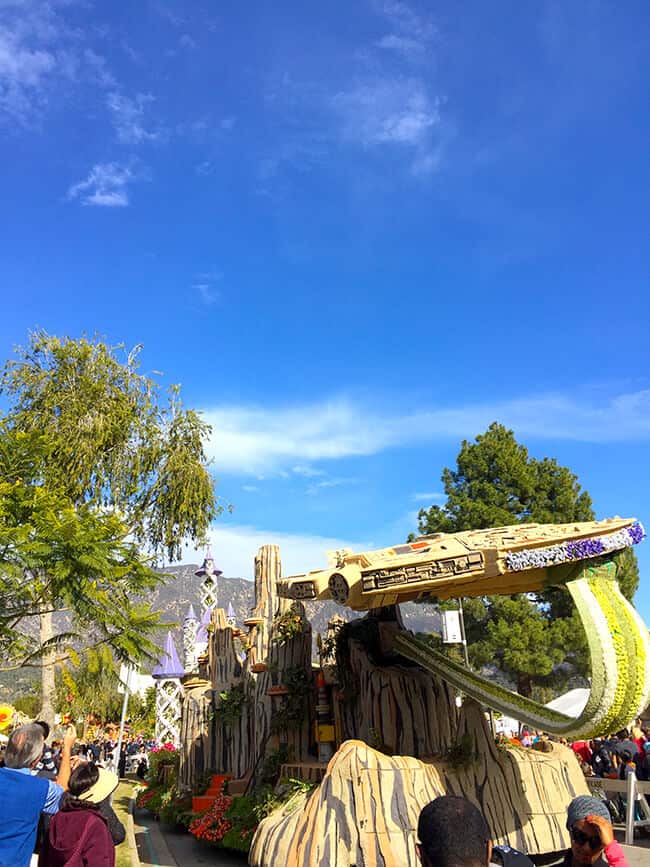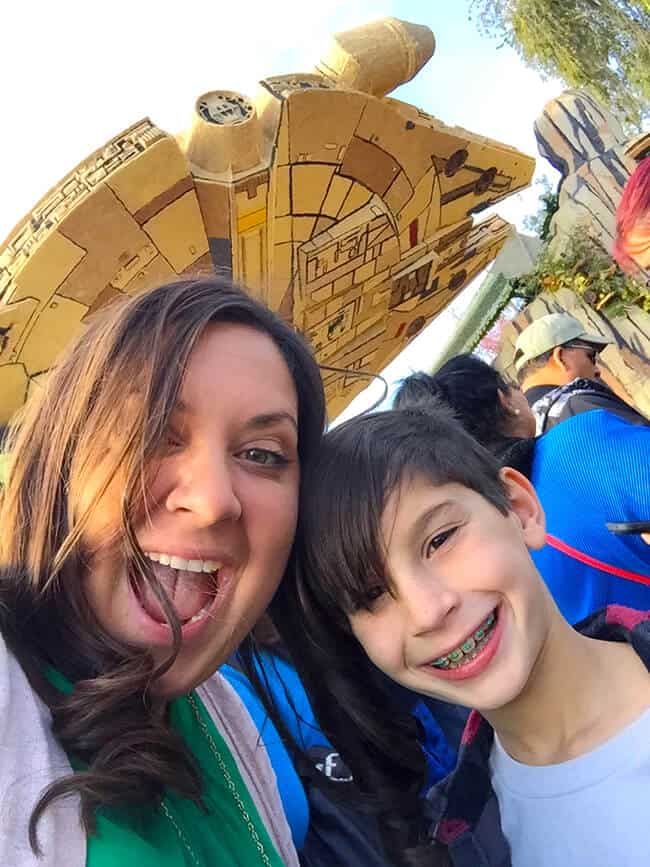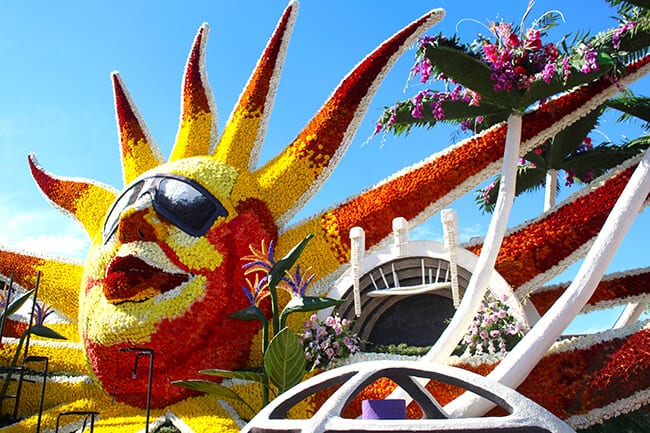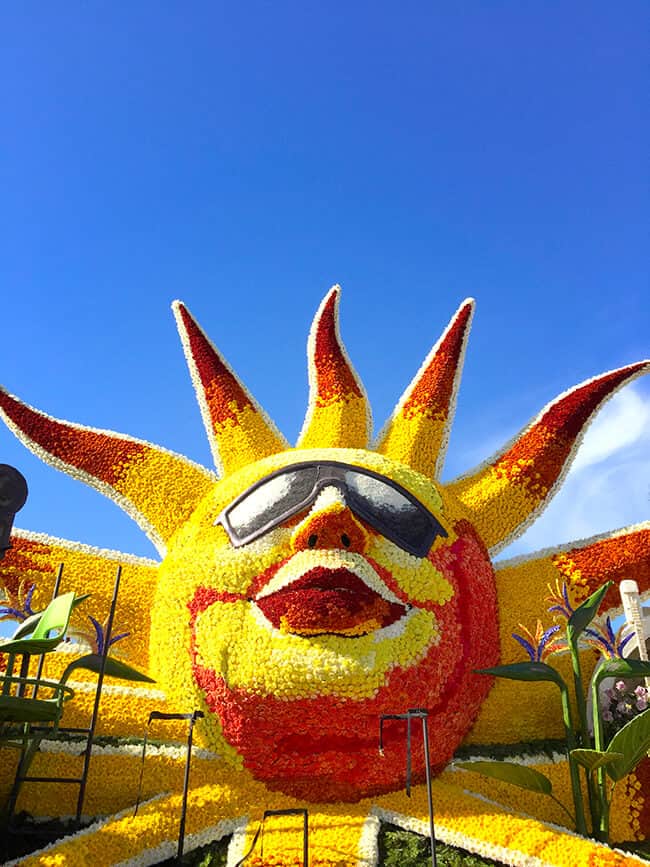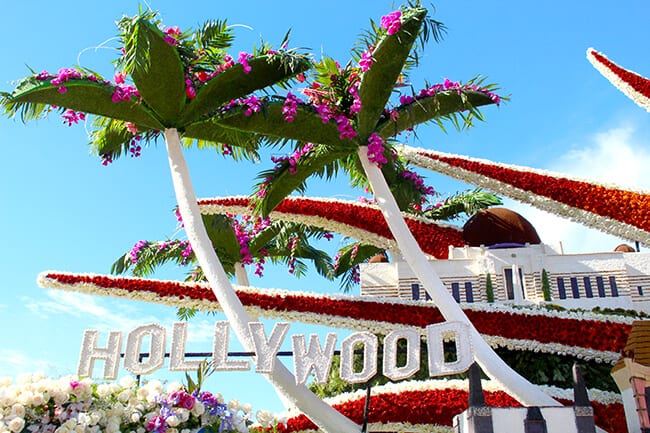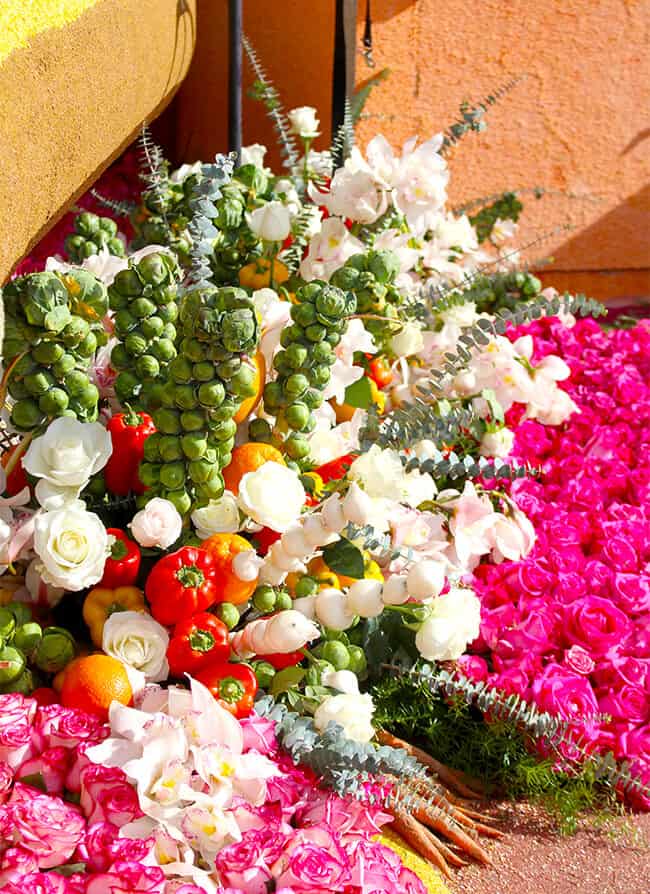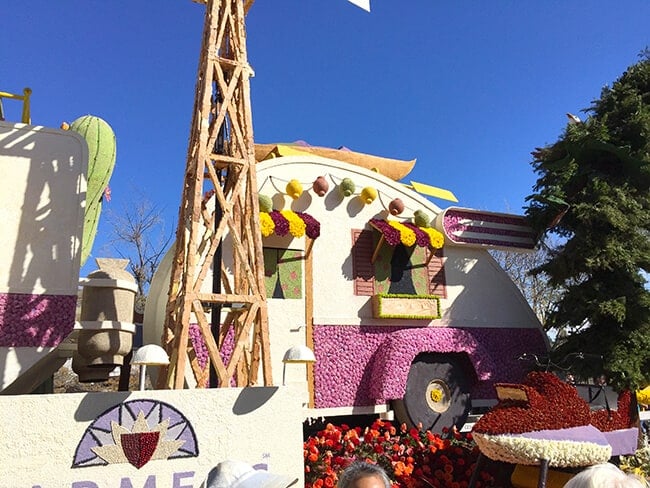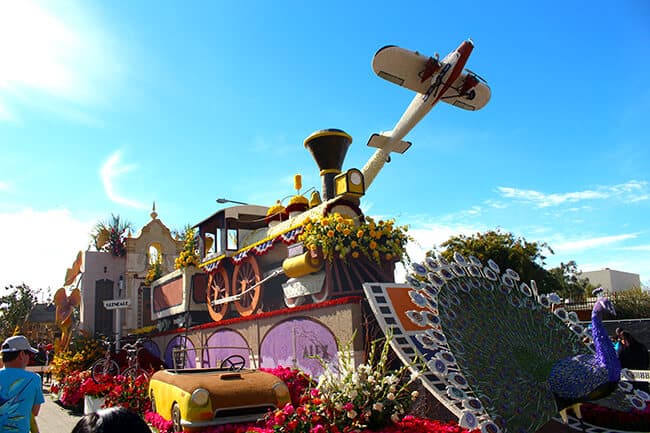 Simply gorgeous!
We can wait to go back this New Year....the kids have been asking about it all week.
Click here for more information about Rose Parade Float Viewing
Best Tips for Visiting the Tournament of Roses Parade Floats
Float view takes place at the corner of Sierra Madre Blvd. & E. Washington Blvd. Pasadena, CA.
Wear tennis shoes, you will be walking and most likely you will have to park far.
Bring water, drinks and snacks (kids are always thirsty, also make sure drinks are unopened).
Bring your camera.
Strollers and wagons are a must for kids who don't like to walk far.
Plan to get there by 2:00 p.m., the ticket booths close at 3:00 p.m.
Carpool if you can, the less cars your group comes in the better because of limited parking.
Study a map to get familiar with the area...this will help you find closer parking and figure your route to the float area.
Admission is $20 (free for children five and under). Ticket sales end at 3:00 p.m. – venue closes at 5:00 p.m. Tickets are available through Sharp Seating Company at (626) 795-4171. Tickets will also be available at the event box office and all Park-N-Ride locations.
Click here for Park & Ride shuttle locations if you want to avoid finding parking.
Designate a meeting place to gather if people in your party get lost.
MOST OF ALL, use this time to enjoy the beginning of the new year! these are memories your kiddies will carry throughout there lives. ENJOY!!!
HAPPY NEW YEAR!