The Inland Empire's newest Halloween haunt experience, ScareScape, has come to Murrieta for 2023! Step into your wildest nightmares and experience heart-pounding terror, the newest phobia-inspired haunt to hit the 909.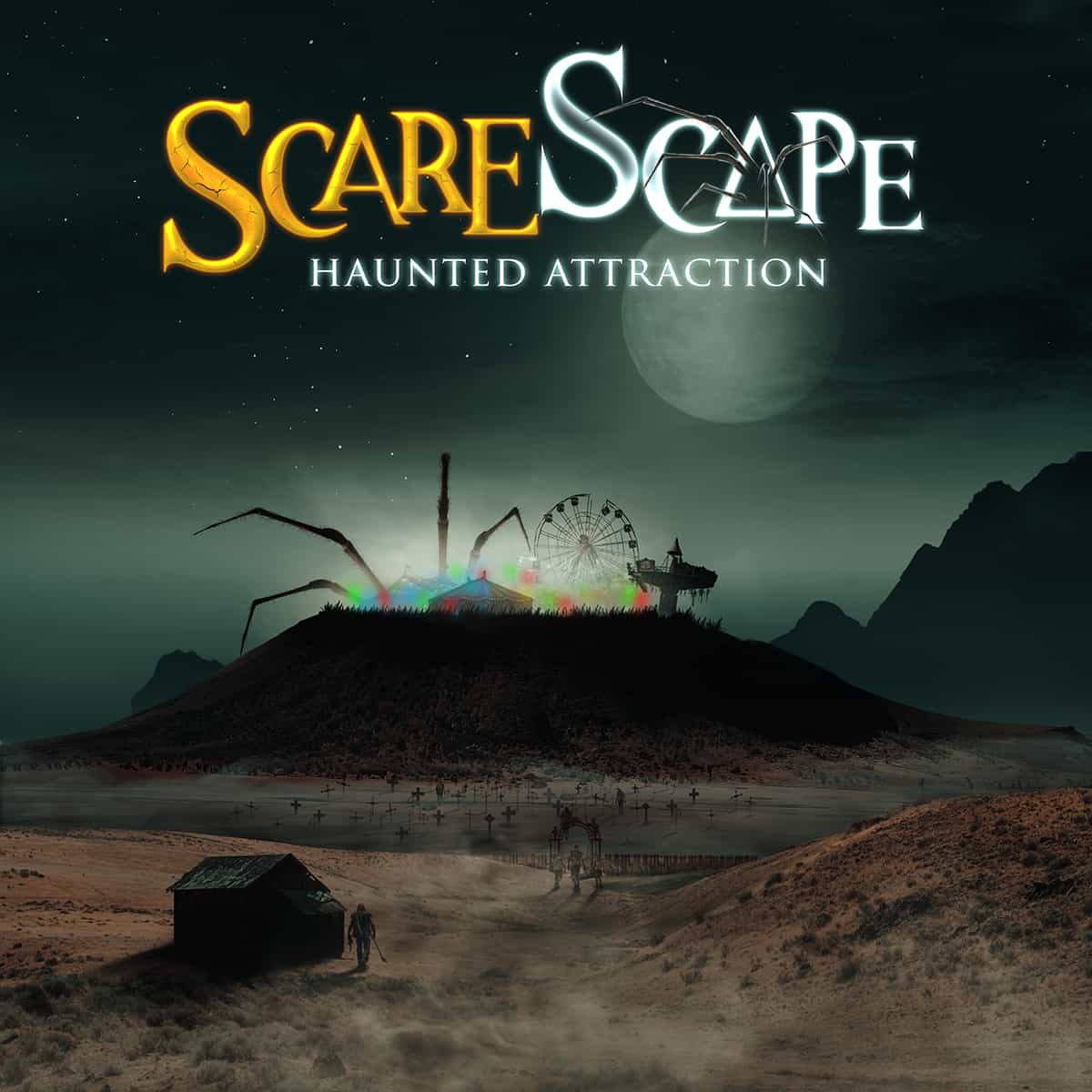 ScareScape will make nightmares come to life starting Friday, September 29 through October 29, for 19 select nights. The all-new haunt features 4 hair-raising mazes, live entertainment, roaming monsters, lots of frightfully delicious food vendors, delicious cocktail and latte bars, and an exclusive VIP lounge!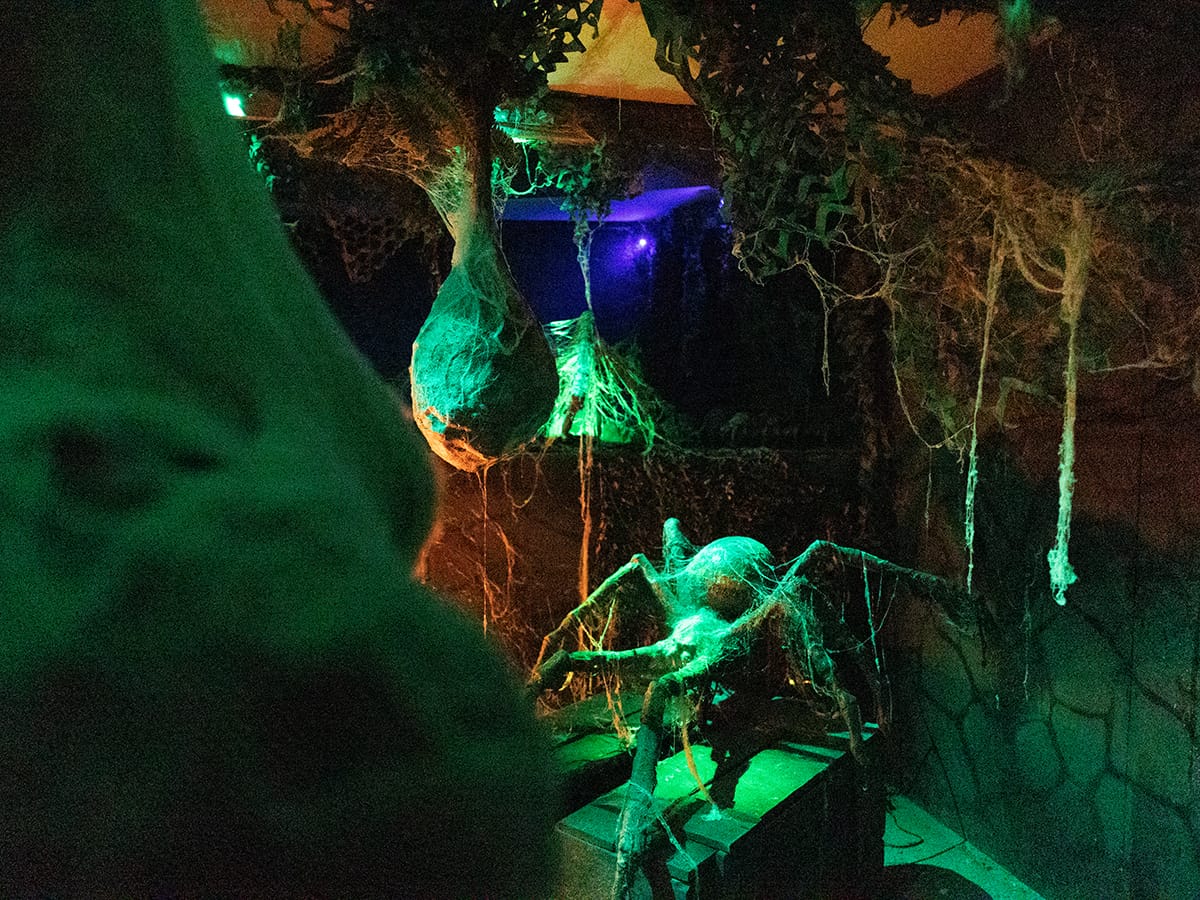 Everything You Need to Know about ScareScape Murrieta
ScareScape is bringing to life some of humankind's most common phobias! This never-before seen before Inland Empire haunt experience offers hair raising scares including:
ScareScape Mazes
ScareScape has 4 haunted mazes that are meant to scare your socks off! Each one has a different theme and are filled with monsters to haunt and scare you! The four mazes are: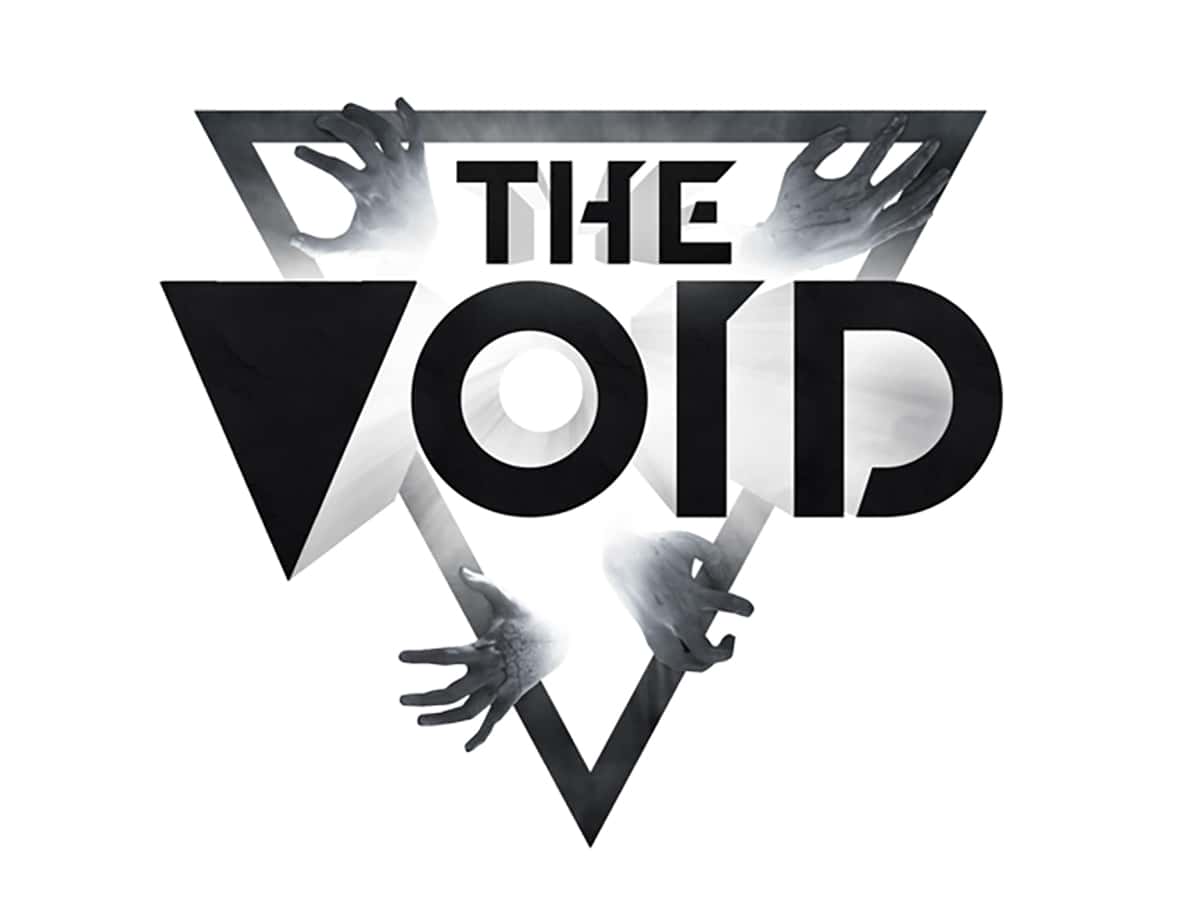 The Void Maze: Those who dare to enter The Void will navigate through an unrelenting sea of inky blackness, where every step is an exhilarating dance with the unknown, each heartbeat echoing the suspense of the unseen twists and turns that lie ahead.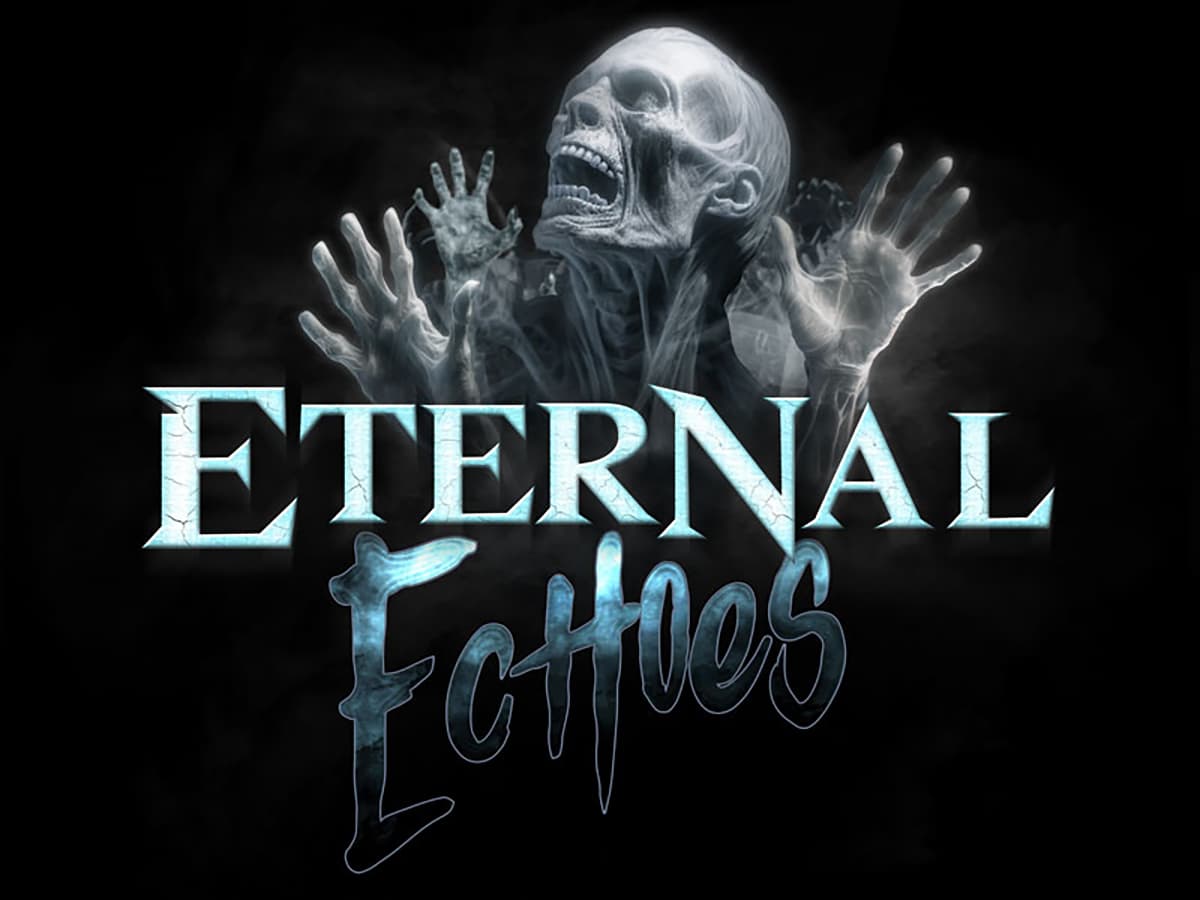 Eternal Echoes Maze: Prepare for a journey beyond death into the ghastly realm of the supernatural, where the echoes of the past linger, and the spirits trapped within are desperate to communicate with the living. Venture through the winding corridors, an abandoned graveyard, murky swamps, and a descent into the depths of the forgotten catacombs. Beware the spectral remains of lost souls who lie unrestingly, emerging from the shadows only to lay claim to yet another living soul.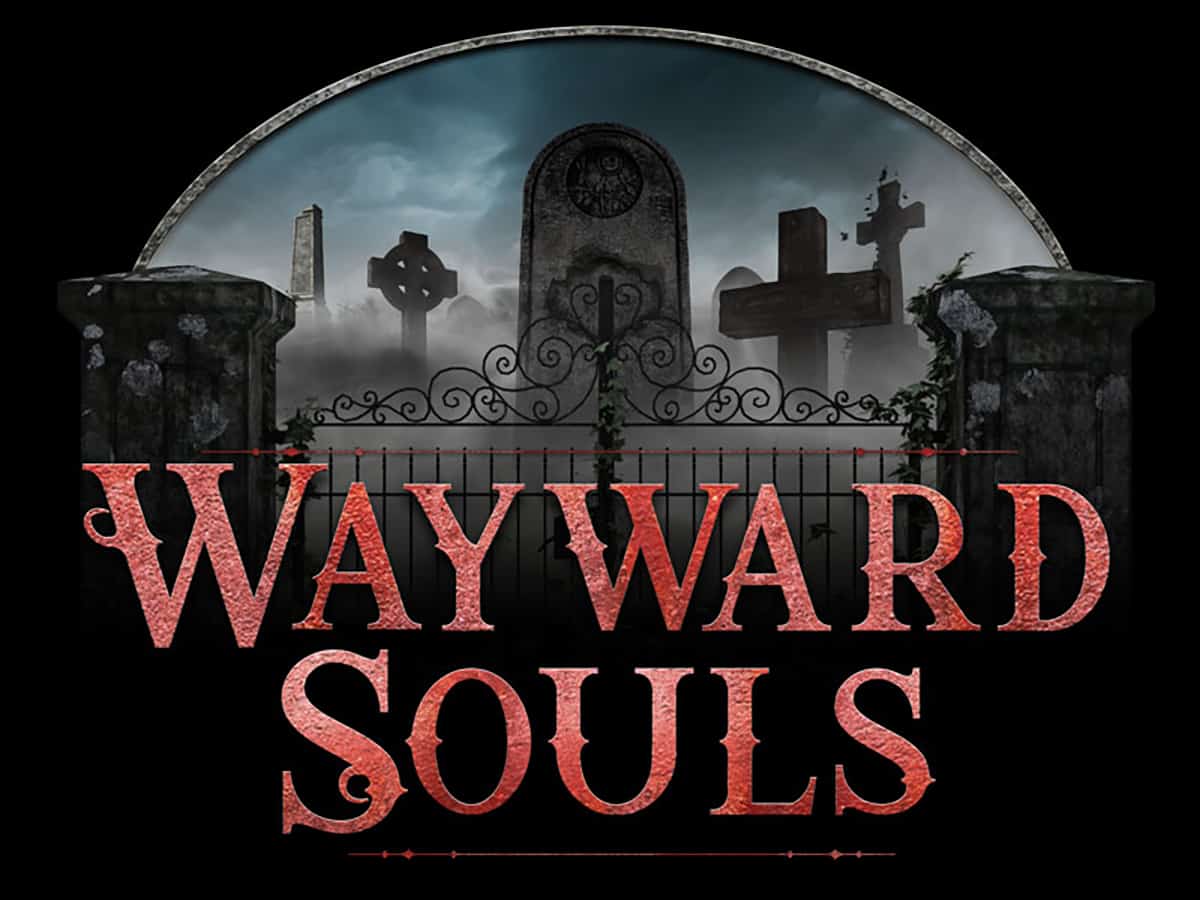 Wayward Souls Maze: Taking place in a twisted house filled with gruesome, half-dead beings trapped between life and death, this maze immerses guests in the wayward soul's endless misery and immutable madness.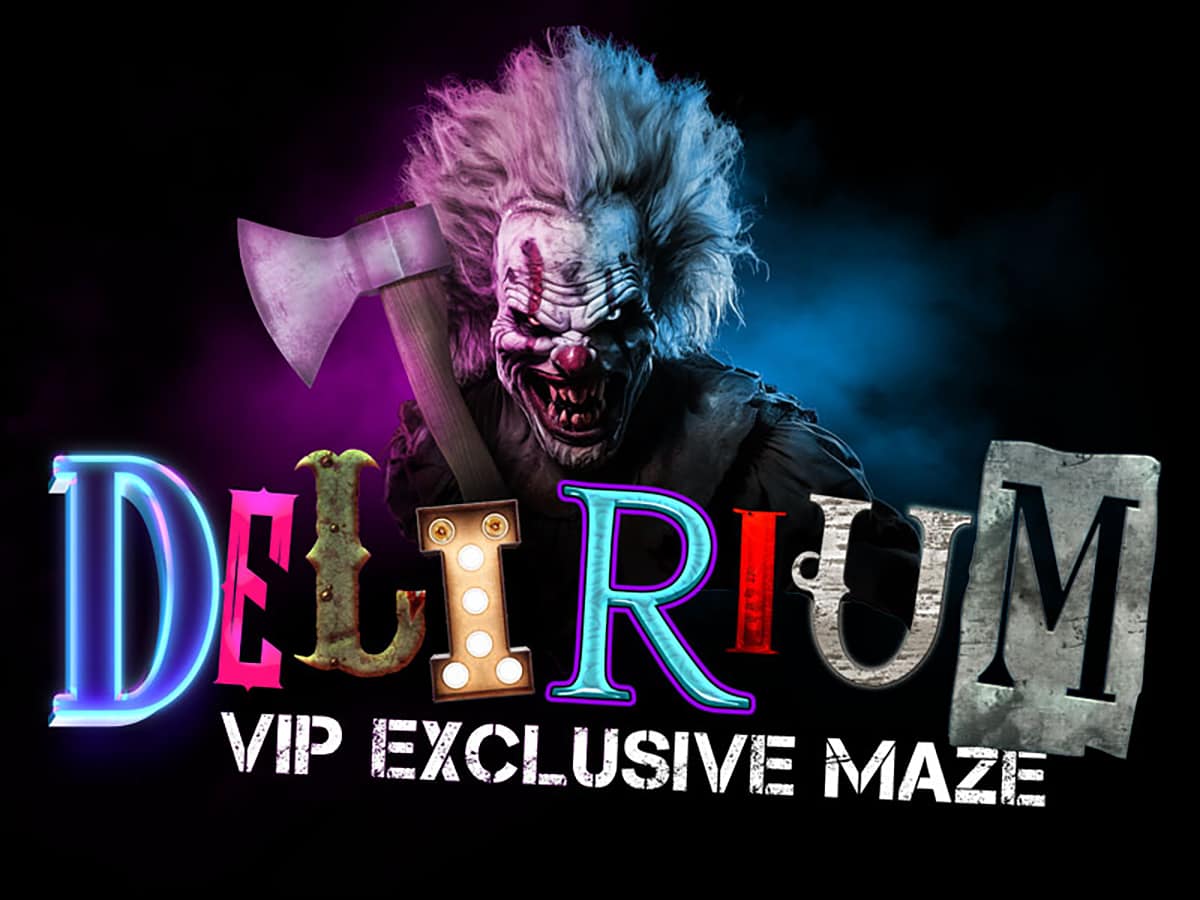 Delirium Maze: Exclusive to VIP ticket holders only, VIP's are invited into a macabre world of flashing lights, haunting melodies, and twisted malevolent clowns.
ScareScape VIP Lounge
The Sideshow Spirit Lounge invites VIP ticket holders to sip on creepy cocktails from the "Drinks for Freaks" menu while rubbing elbows with grotesque sideshow stars like the bearded lady, swamp creatures, or even a fortune teller. VIP guests are invited to try daringly delicious drinks such as the Firebreather, Tattooed Lady, Fortune Teller's Evil Eye, and Jolly Chimp.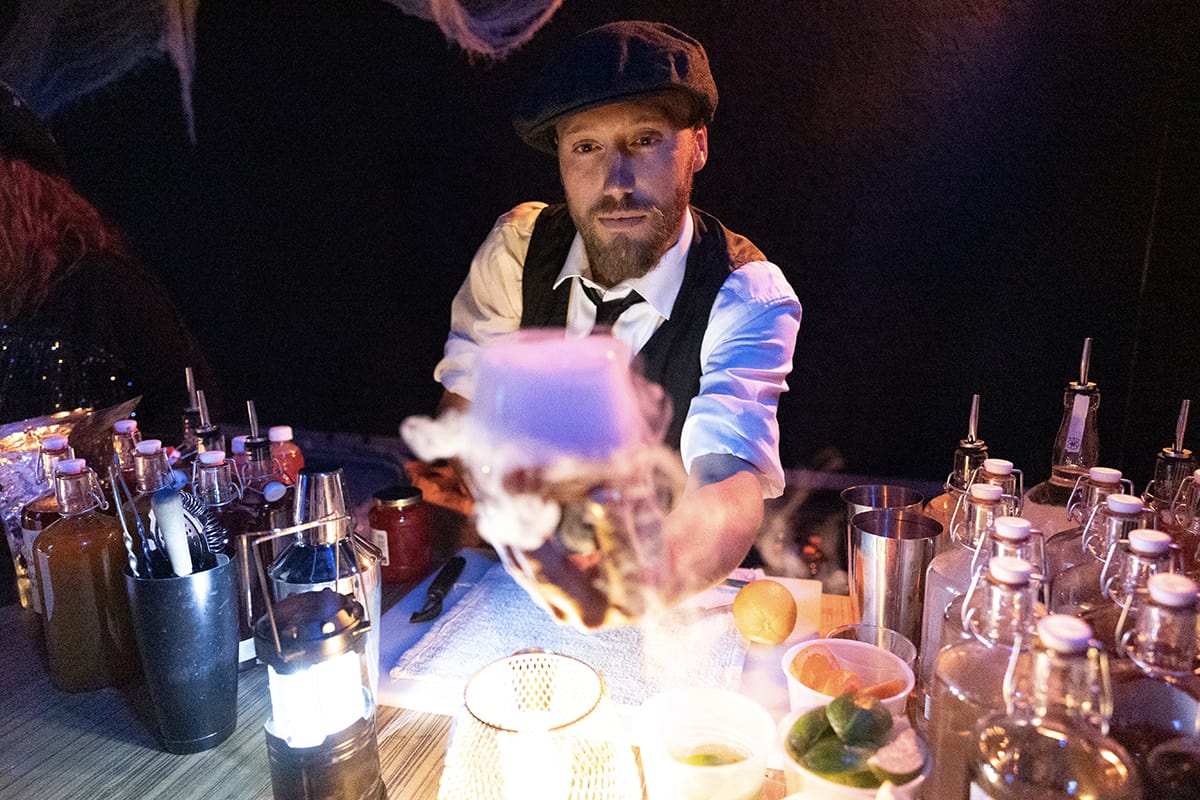 ScareScape Food Offerings
Local artisanal vendors and food trucks will be offering sweet and savory options for ScareScape guests to snack on throughout the venue. Offerings include Pumpkin Cream Cheese Muffins, Gooey Cinnamon Rolls, and Freshly Baked Soft Pretzels, and more!
ScareScape beverage and bar offerings will include creepy cocktails, maze-themed lattes, and tasty treats all night long. ScareScape's signature spirits are available at the queue entrance to each maze. With cocktails like the Beyond the Grave, Ectoplasm Elixir, and Blackout, guests will be sure to find a cocktail to fit their fright.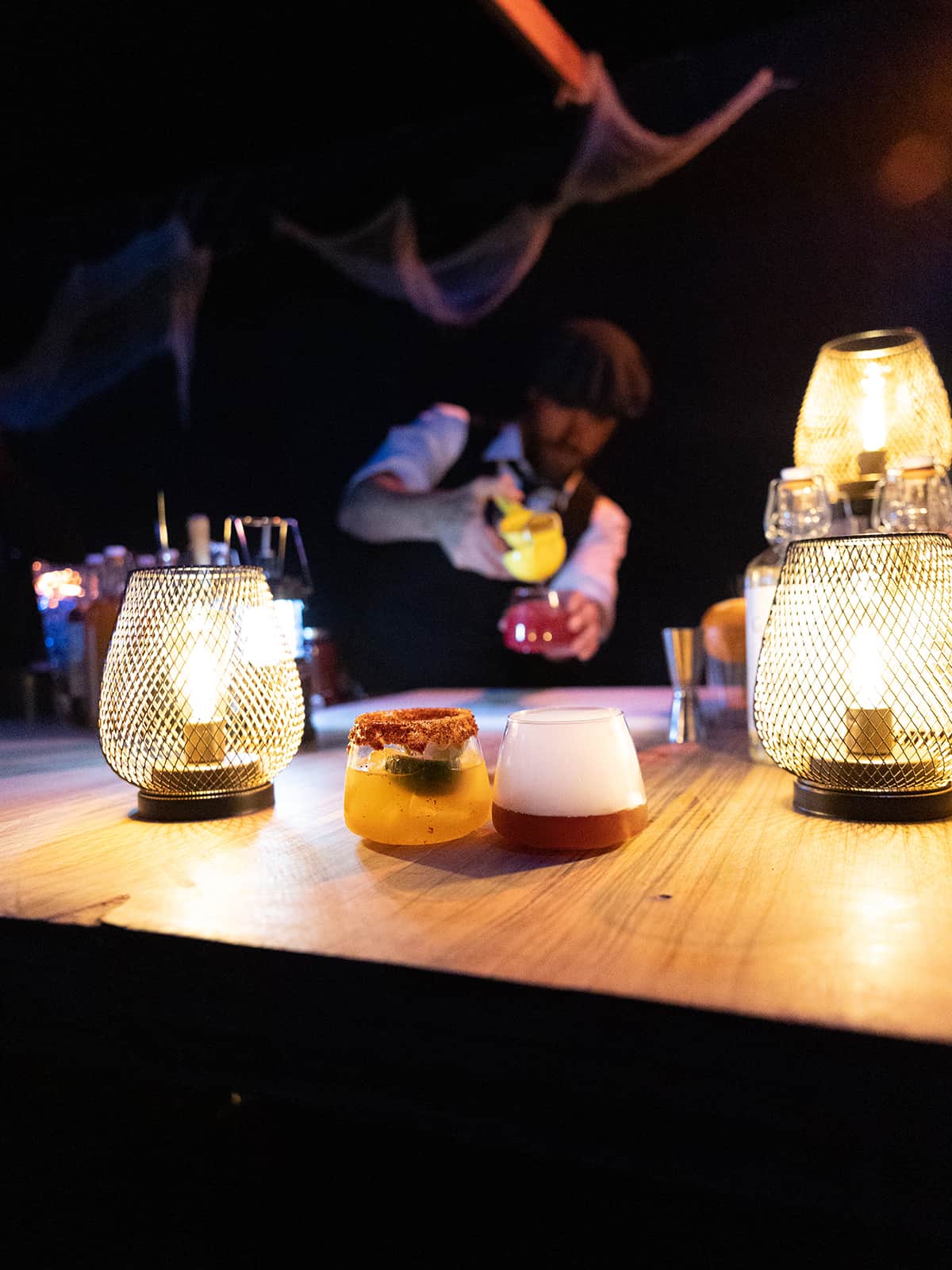 Along with cocktails, Southern California favorite, Snapshot Coffee Bar, will put a spooky spin on the classic latte. ScareScape will be serving up five eerie lattes inspired and named after the mazes featured at ScareScape like The Void - a dark twist on the classic PSL offering a quad shot pumpkin latte with hints of maple, bourbon, cinnamon, and marshmallow.
ScareScape Merch
ScareScape will be having a spooky vendor line-up highlights local small businesses and companies for haunt fans to explore and meet artisans, makers, and curators.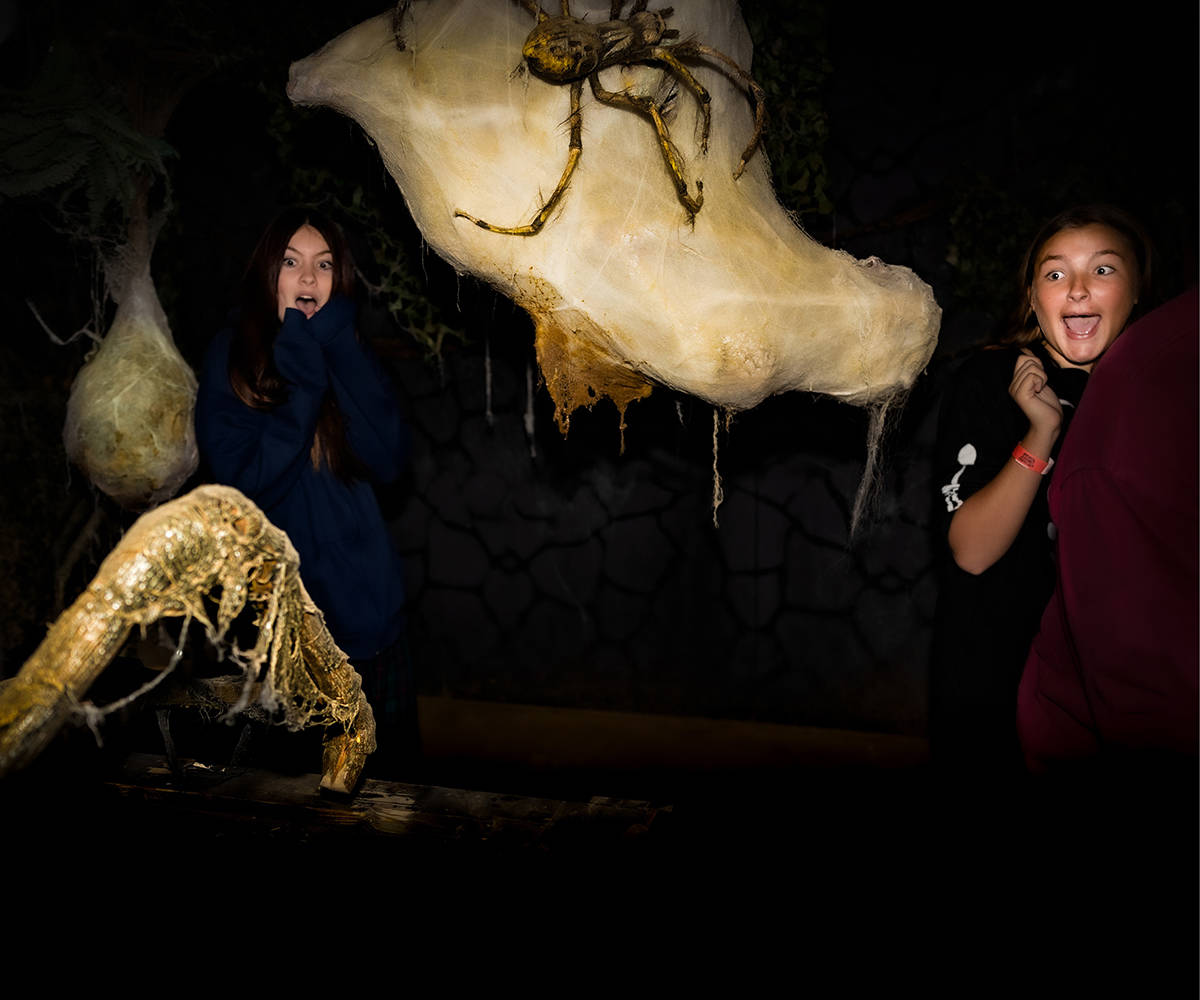 ScareScape Haunted Attraction Dates and Hours
ScareScape is open on select dates September 29 through October 29, 2023.
ScareScape hours are:
6 – 10pm on Thursdays & Sundays
6 – 11pm on Fridays & Saturdays
ScareScape Ticket Prices
General Admission tickets for ScareScape start at $25 USD and are on for sale at scarescapehaunt.com.
VIP Tickets are $50 USD and include access to Sideshow Spirit Lounge and VIP-exclusive Delirium maze. Tickets are on sale at scarescapehaunt.com.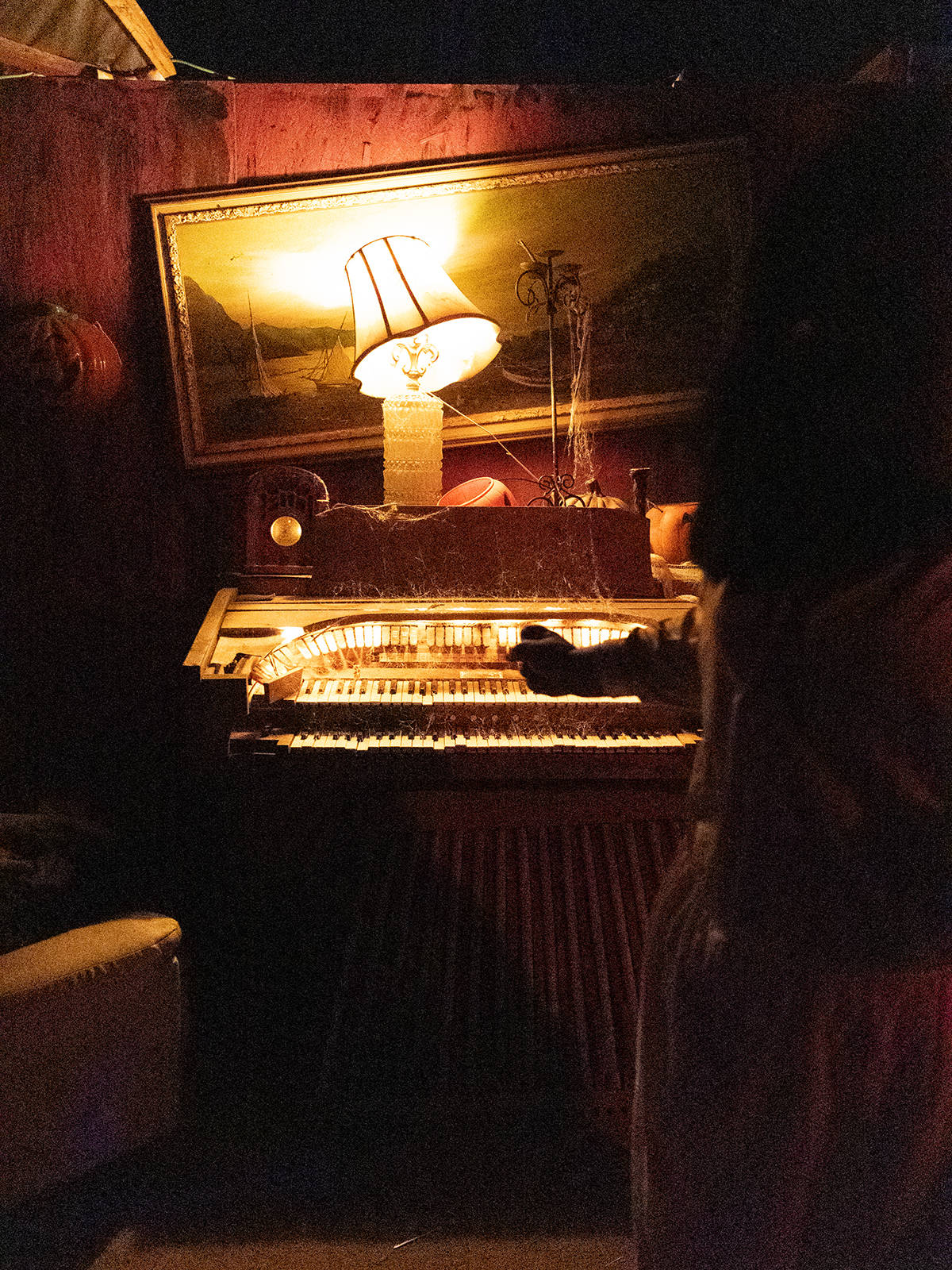 ScareScape Haunted Attraction Location
The address for ScareScape is:
28701 Los Alamos Heights Road, Murrieta, Ca 92563
You must take a Shuttle bus to get the the ScareScape Attraction from the about location
Beware! The thrills start as soon as ticket-holders board the exclusive shuttle ride included with every ScareScape ticket. Embark into the darkness and climb above the city lights as guests journey to the hill's summit- there may even be a monster or two onboard!