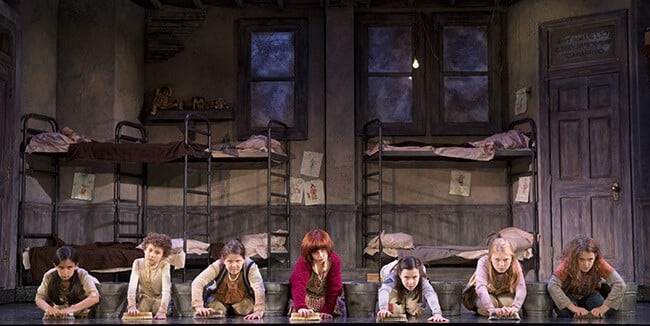 Leapin' Lizards! the national Broadway tour of ANNIE has come to play at the Segerstrom Center for the Arts this May 13 – 24, 2015. the world's best-loved musical has returned in time-honored form. directed by original lyricist and director Martin Charnin, and score by Tony Award®-winners Thomas Meehan, Charles Strouse and Martin Charnin, this production of ANNIE will be a brand new incarnation of the iconic original.
ANNIE has always been one of my favorite Broadway shows. i remember the singing songs when i was growing up such as "It's the Hard Knock Life," "Easy Street," "I Don't Need Anything But You," and the eternal anthem of optimism, "Tomorrow."
i had the opportunity to take my nieces to so ANNIE on opening night. it was their first time seeing a Broadway show and they were very excited. they sang me the ANNIE songs they had memorized on our way to the theater. it was so cute!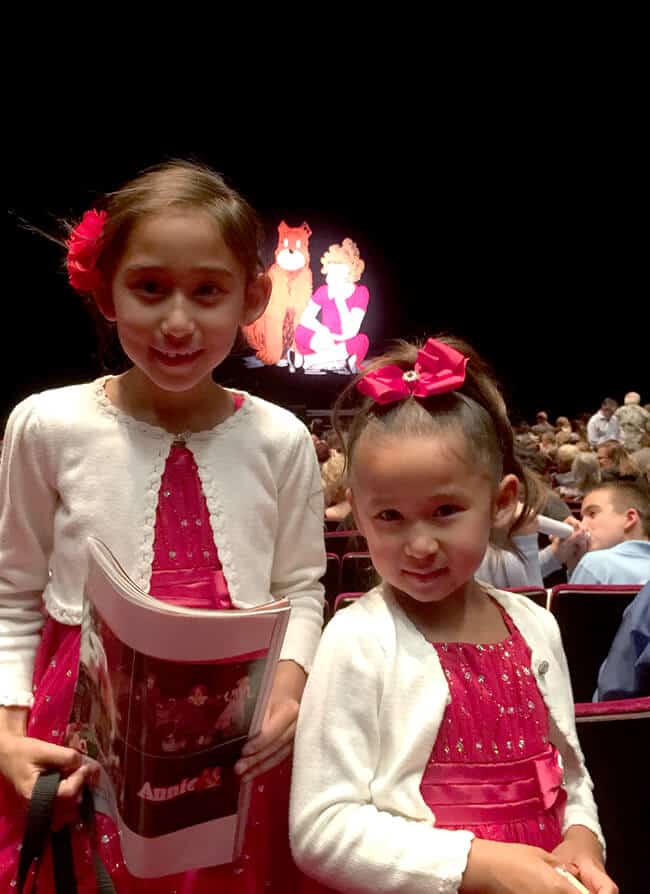 the show is great. it definitely lived up to the expectations i had for ANNIE. i enjoyed everything about the show; the music, sets and costumes.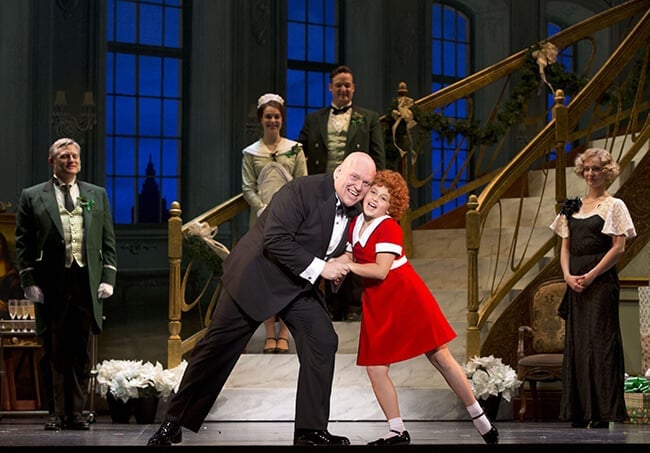 and the cast was amazing! in the title role of Annie is Issie Swickle, a nine-year-old actress from Davie, Florida making her tour debut. Gilgamesh Taggett stars as Oliver Warbucks. In the role of Miss Hannigan is Lynn Andrews. also starring in the tour are Ashley Edler as Grace, Garrett Deagon as Rooster, Lucy Werner as Lily St. Regis and Jeffrey B. Duncan as Franklin D. Roosevelt. Sunny, a four-year-old rescue terrier mix, stars as Sandy. the Orphans are playing by Angelina Carballo (July), Adia Dant (Pepper), LillyBea Ireland (Tessie), Sydney Shuck (Kate), Lilly Mae Stewart (Molly) and Isabel Wallach (Duffy). if you want to see the darling video of how they chose this particular cast of ANNIE, check out the video here.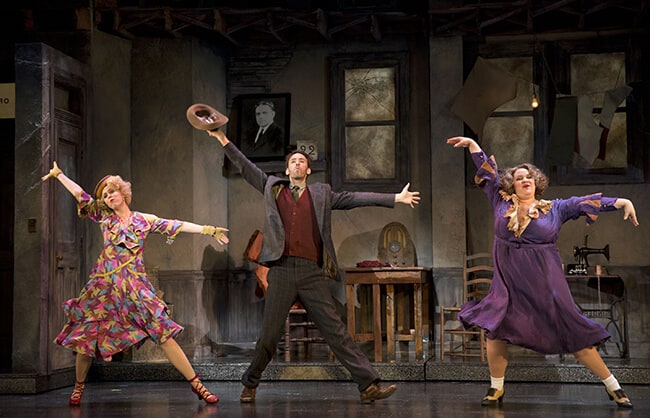 during intermission, or before or after the show, take advantage of the interactive activities available in the lobby. take your picture with the ANNIE sign....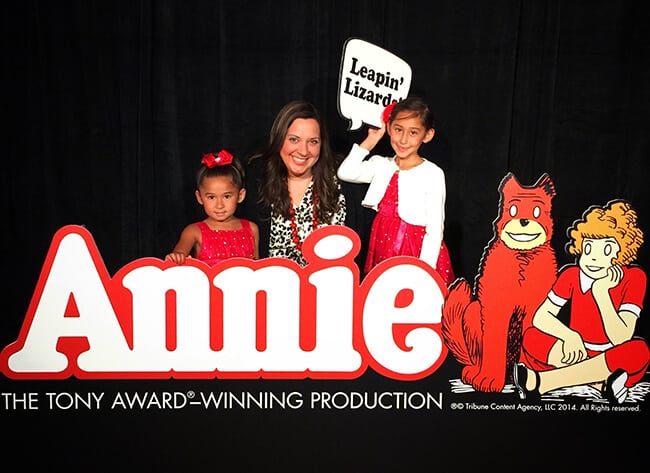 add your ray of sunshine to the sun....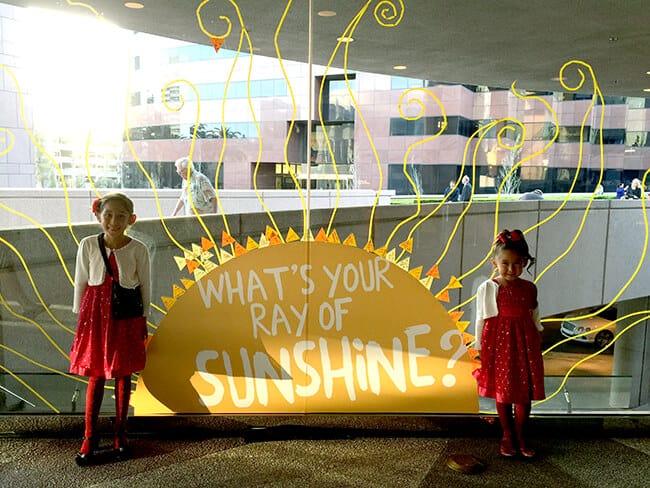 decode a special secret message about the show....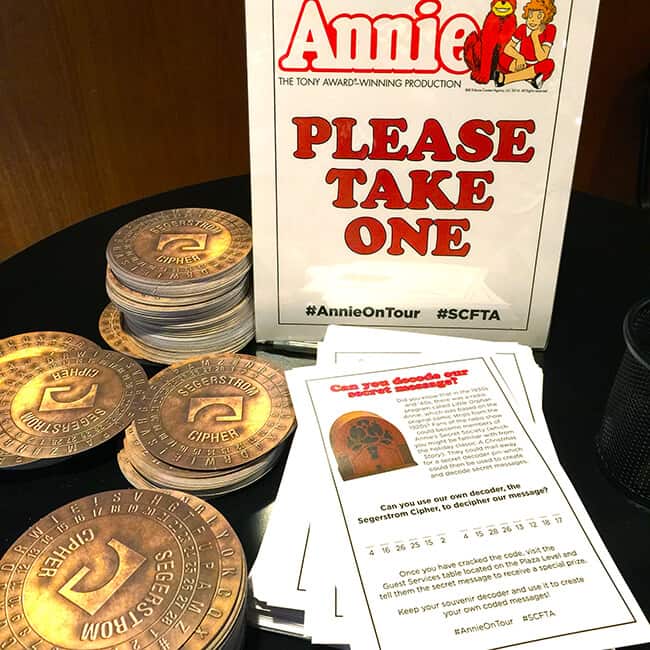 and read Little Orphan Annie comics.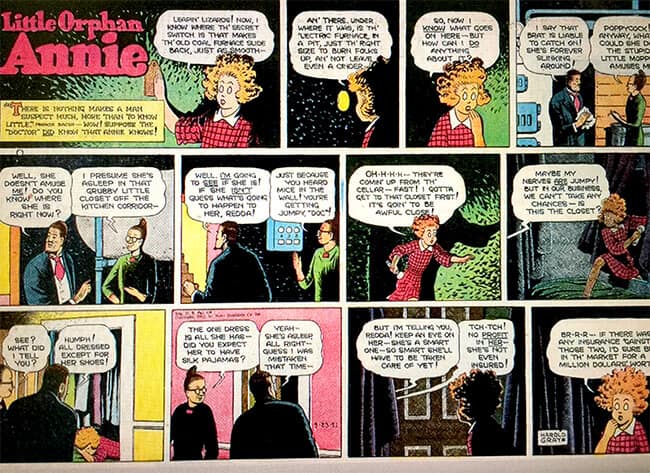 the show is great for all ages, especially ANNIE lovers. it make a great first Broadway experience for little theater lovers. they will be sure to leave the theater singing TOMORROW!
Family Day at Segerstrom Center for the Arts! on Thursday, May 14, 2015 at the 1:00 and 7:30pm shows, the Segerstrom is having a special family day. kids can see ANNIE for FREE. receive one free kids ticket with the purchase of one full-priced adult ticket by using promo code: FAMILY. plus, there will be free activities for your family to enjoy together starting 90 minutes before curtain!
to buy tickets to any of the shows, please visit the SCFTA website.