This year, the Costa Mesa Snoopy House celebrates 50 years! This community tradition is not only a favorite of Costa Mesa residents, but also the entire community of Orange County! This event takes place at Costa Mesa City Hall, and features vintage, hand-painted scenes of the popular "Peanuts" characters.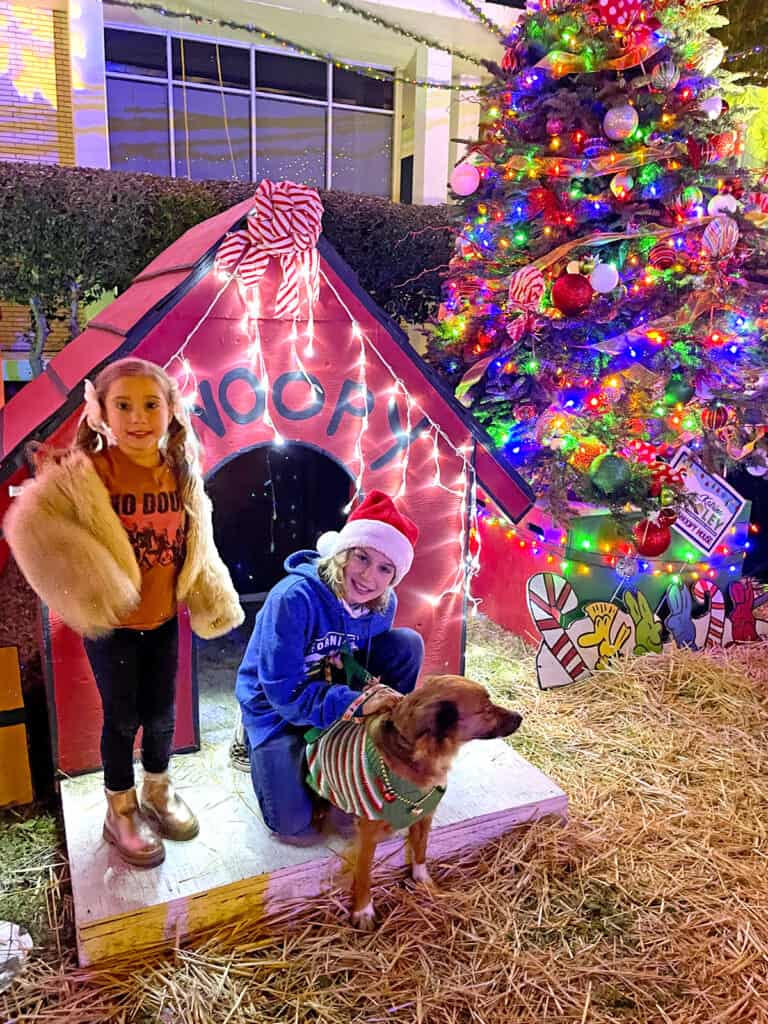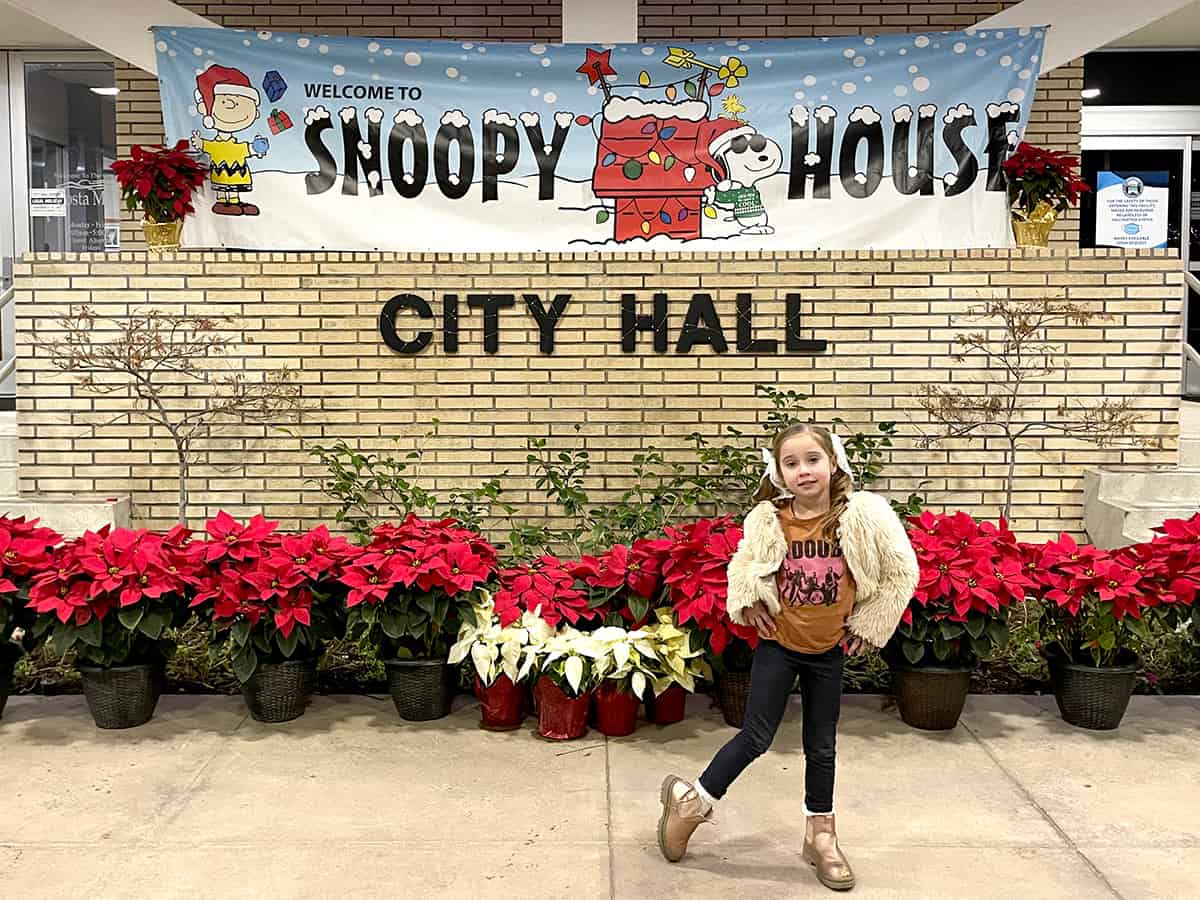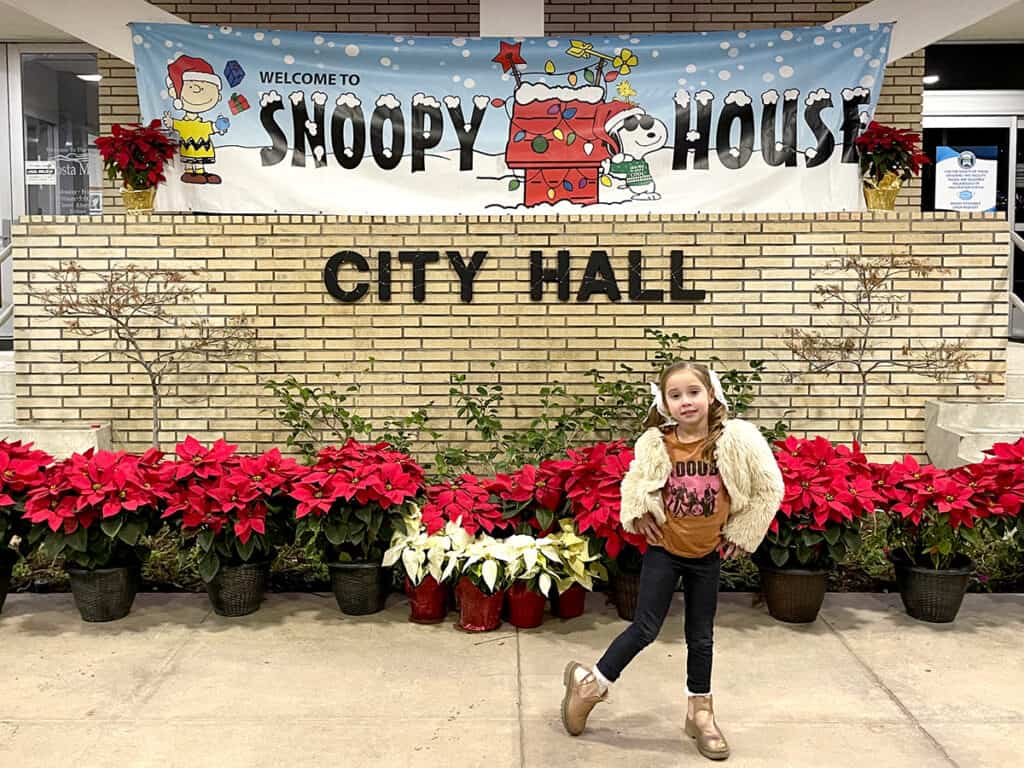 The 2022 Snoopy House is available for viewing in front of Costa Mesa City Hall, December 10th through December 23, 2022 from 5:30 to 9:00pm. It's the perfect holiday activity for families looking for inexpensive things to do this Christmas season.
The main attraction of the Snoopy House, are the hand-painted vintage sets themed with Snoopy and the Peanuts Gang. There are also silly reindeer, and miniature houses, all painted up for the holidays. Some of them are event animated with motorized movement.
The address for the Snoopy House Holiday Display is 77 Fair Dr, Costa Mesa, CA 92626.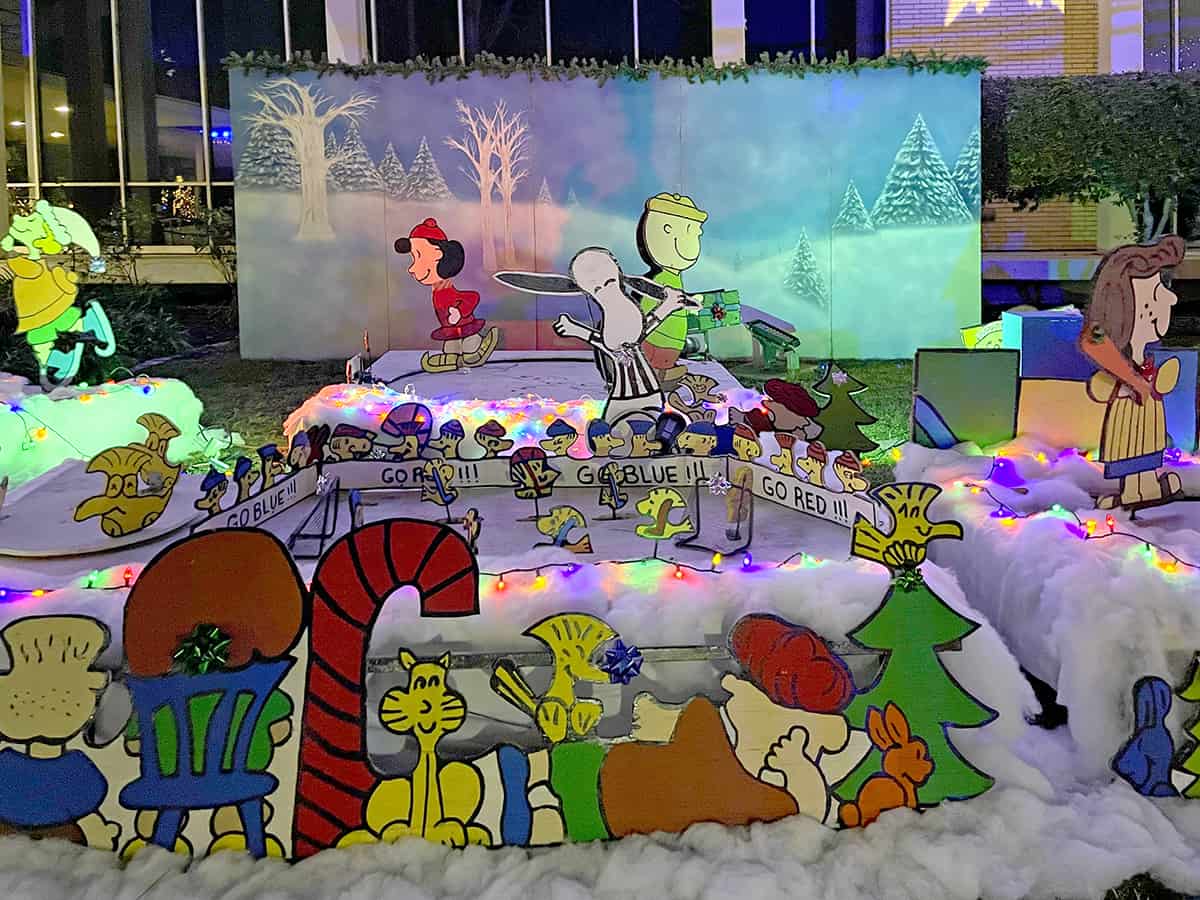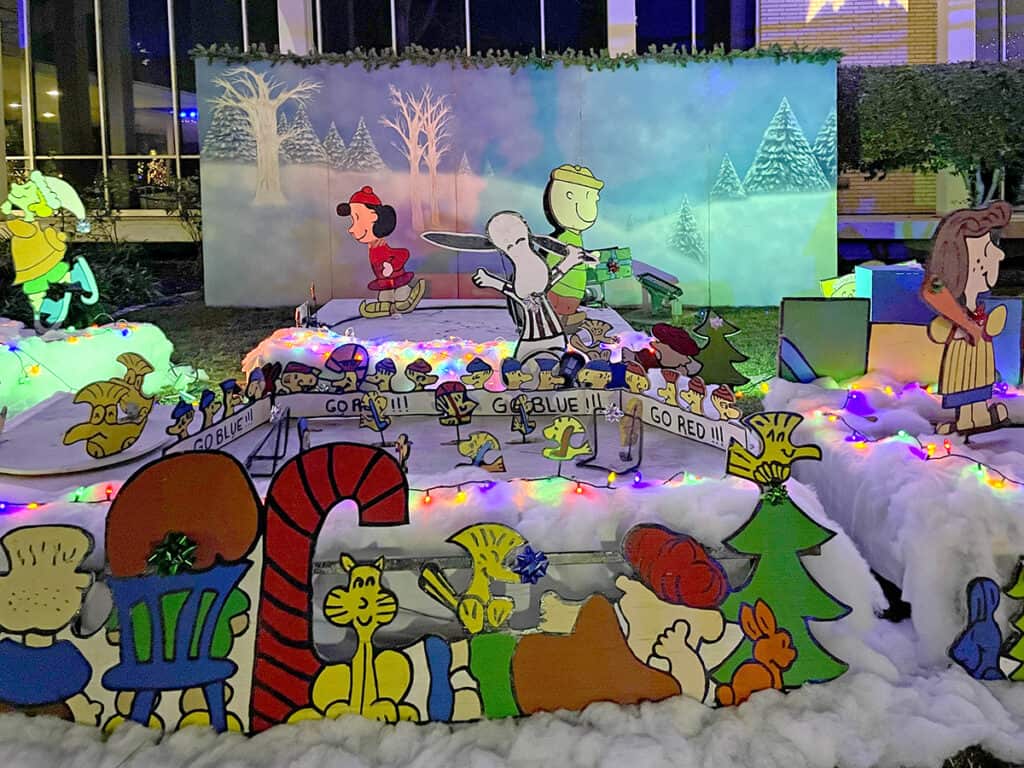 Everything is fun and whimsy, like a blast from the past. Can you believe it's the 50 year Anniversary!!! Check out these photos from our last years visit! It has become a yearly tradition since my kids were little.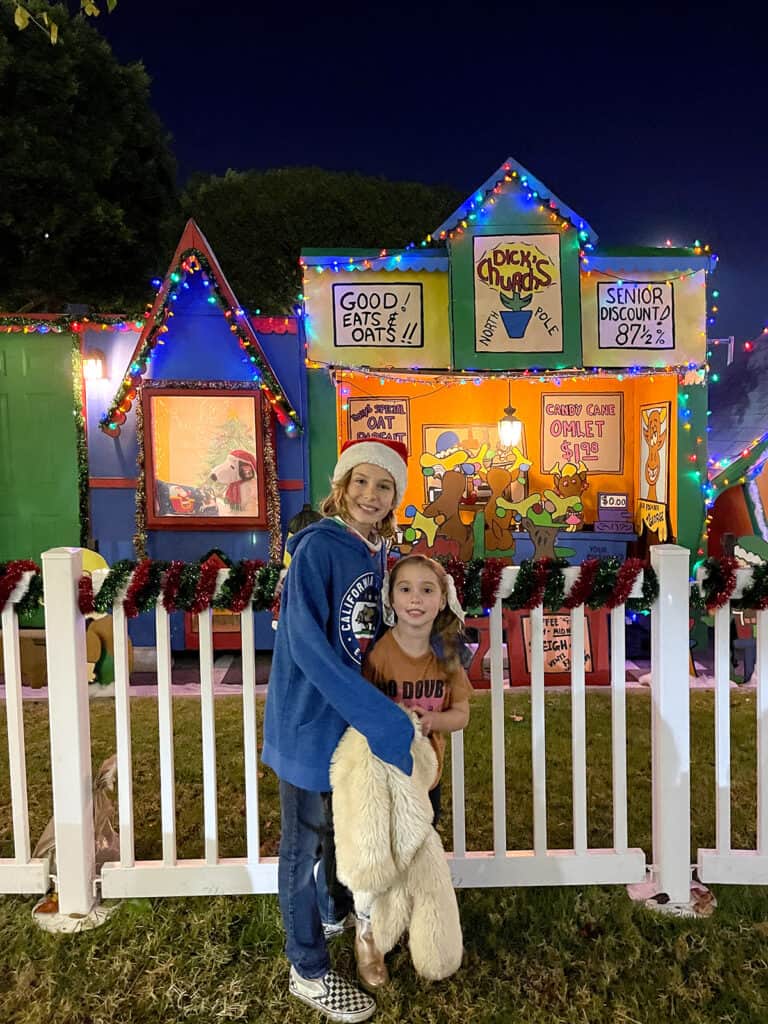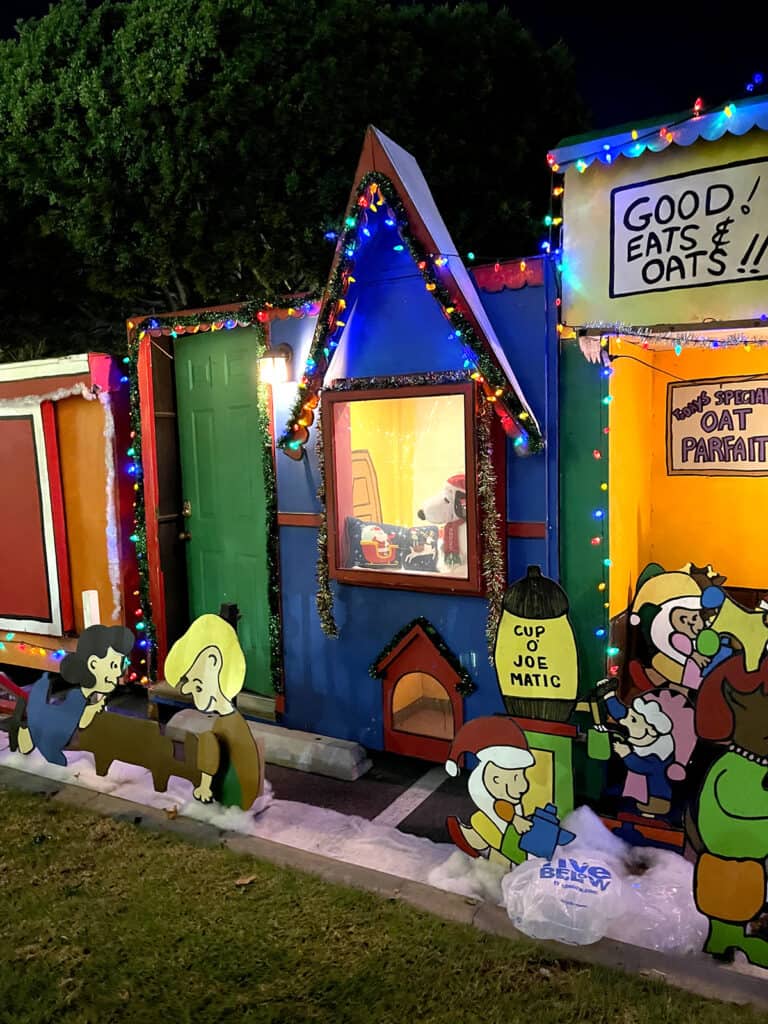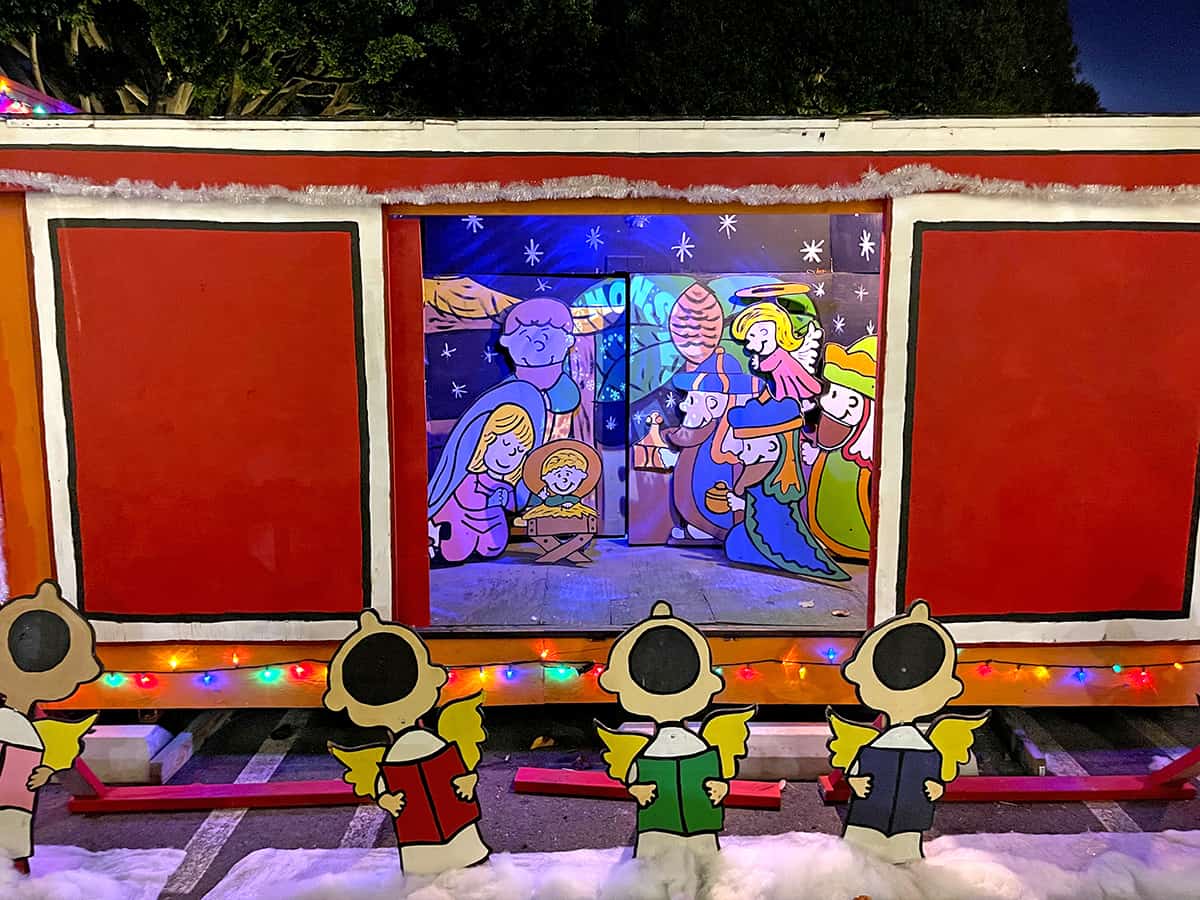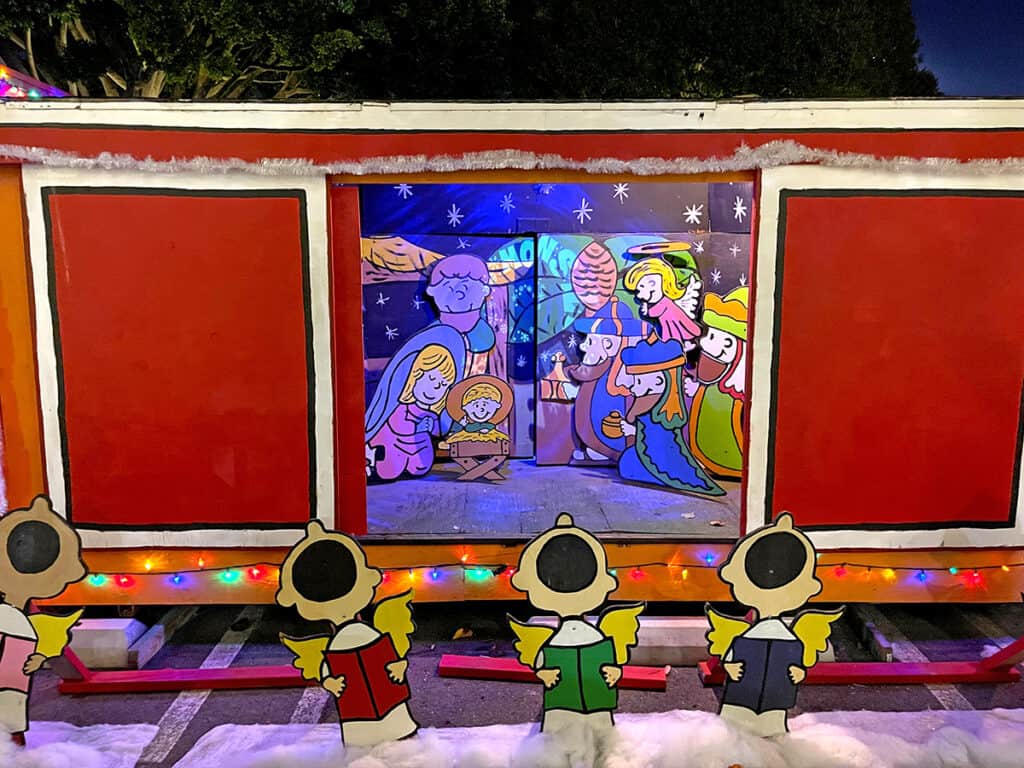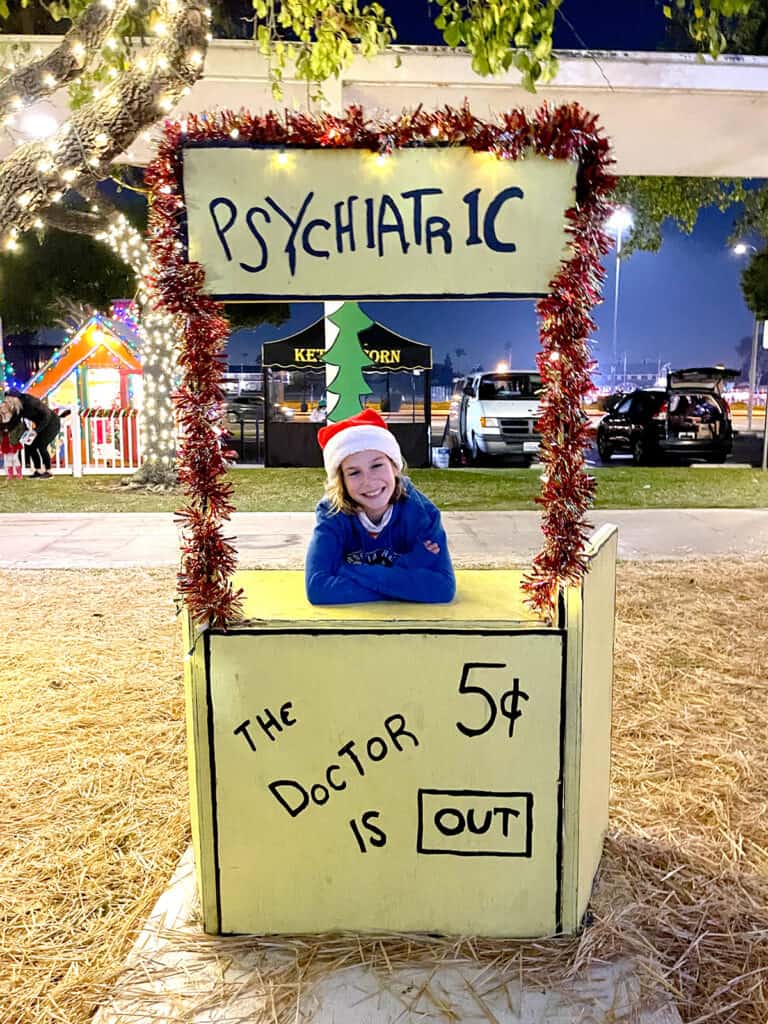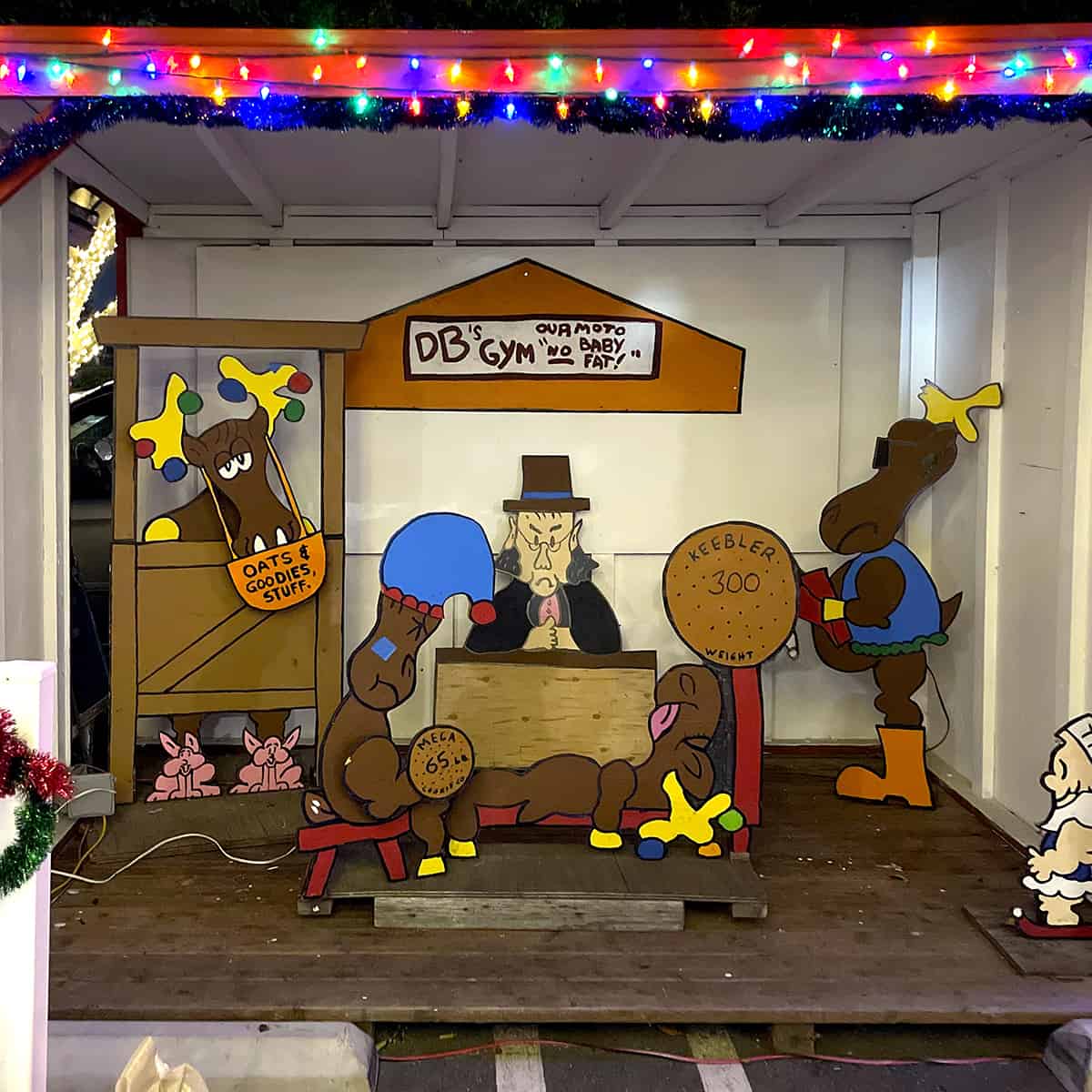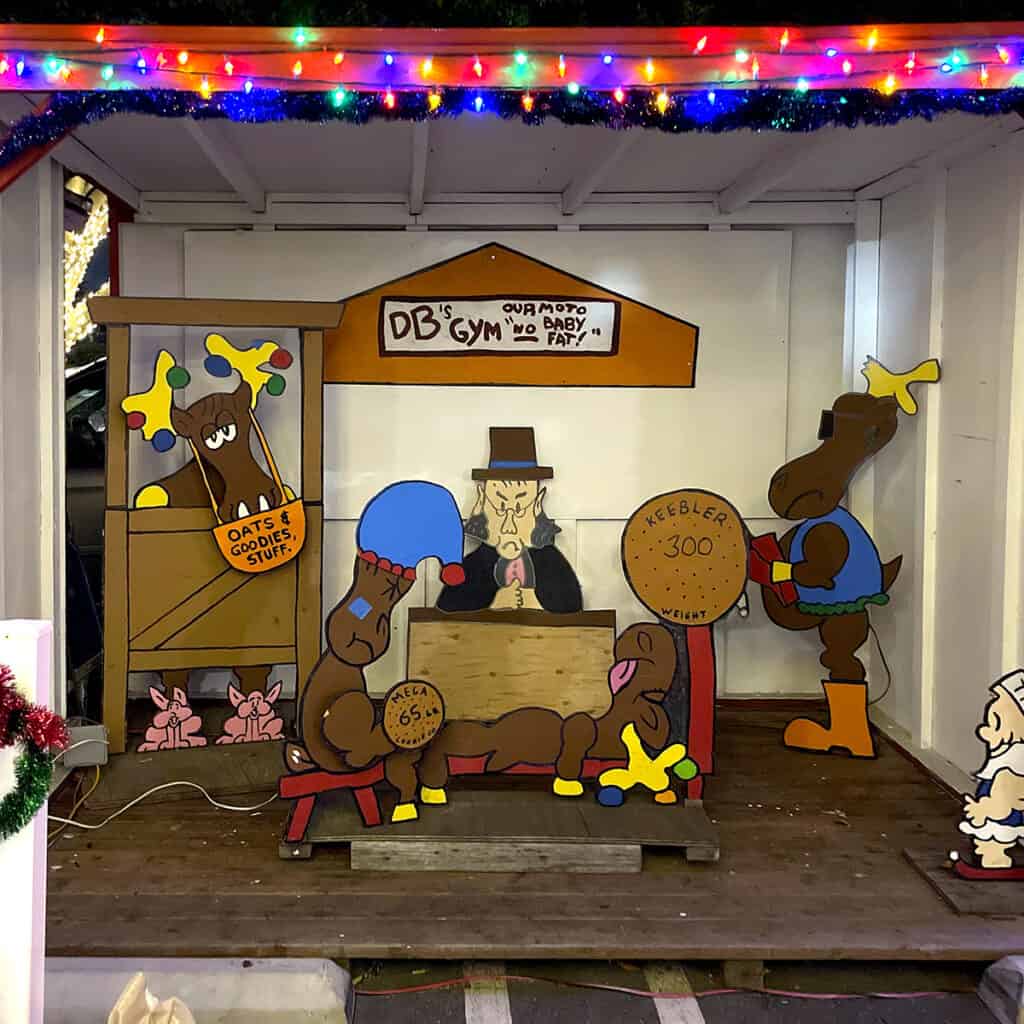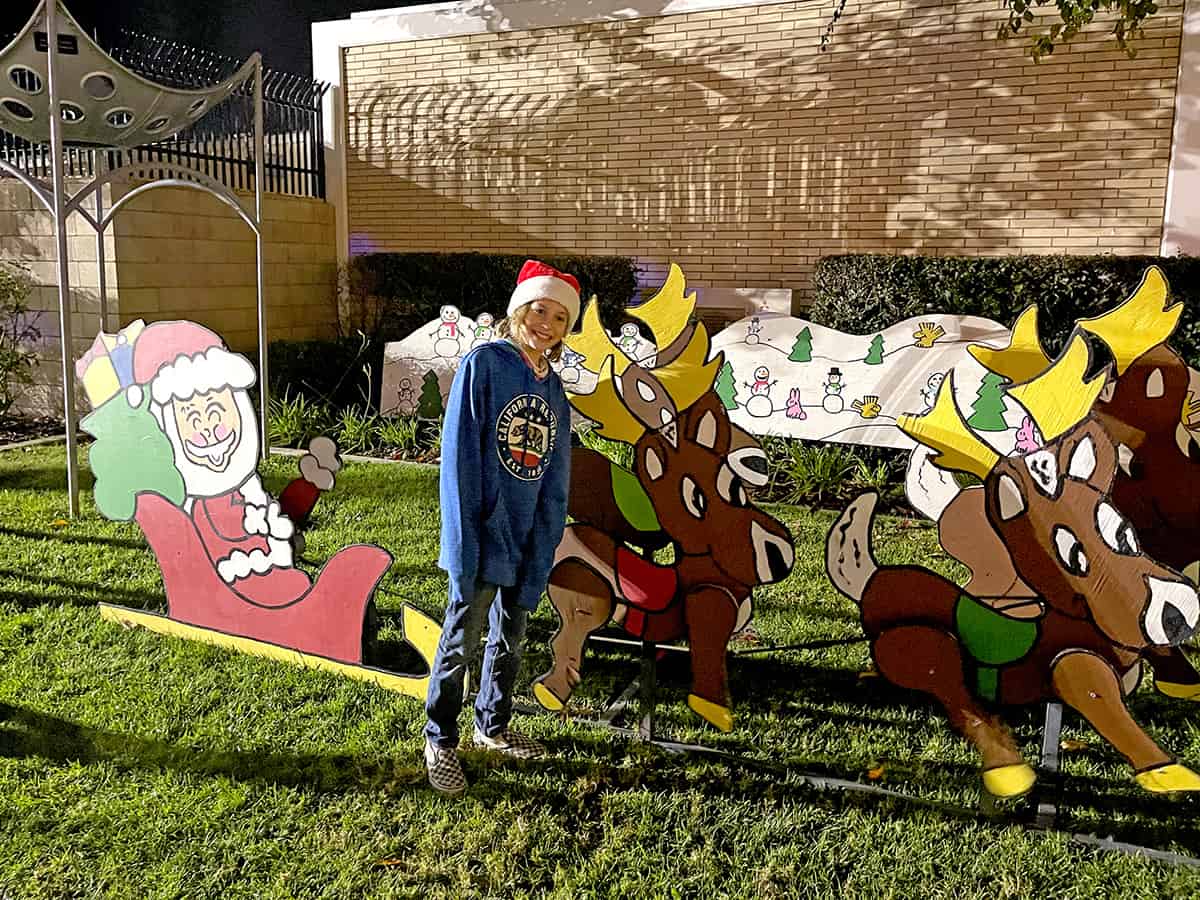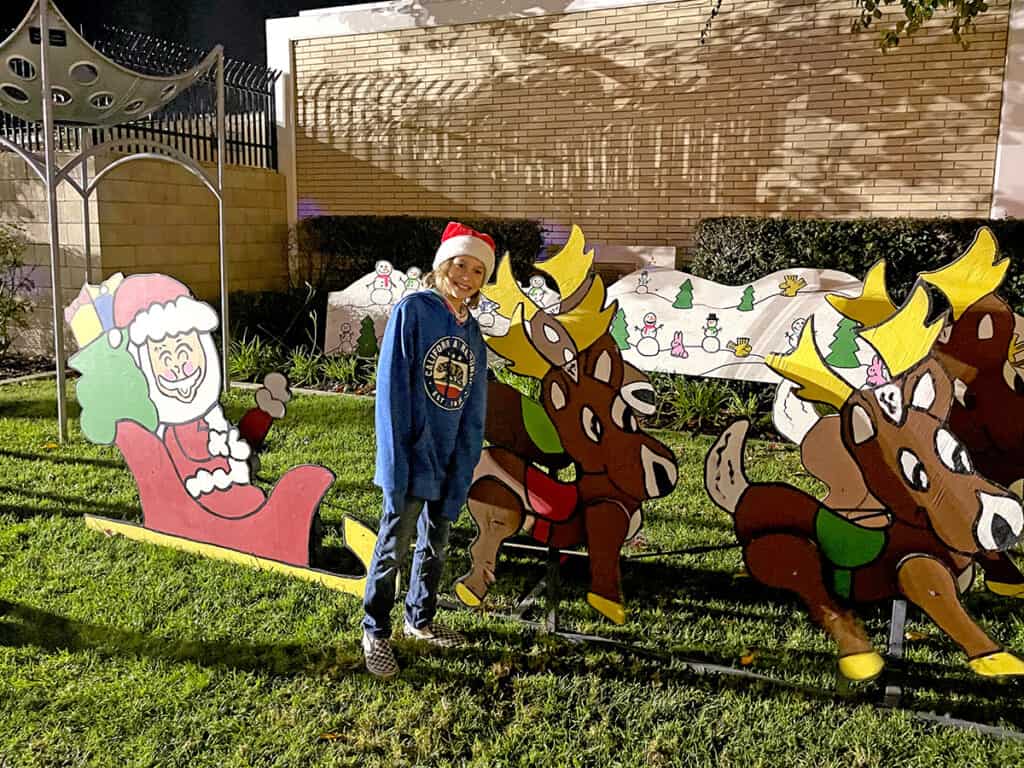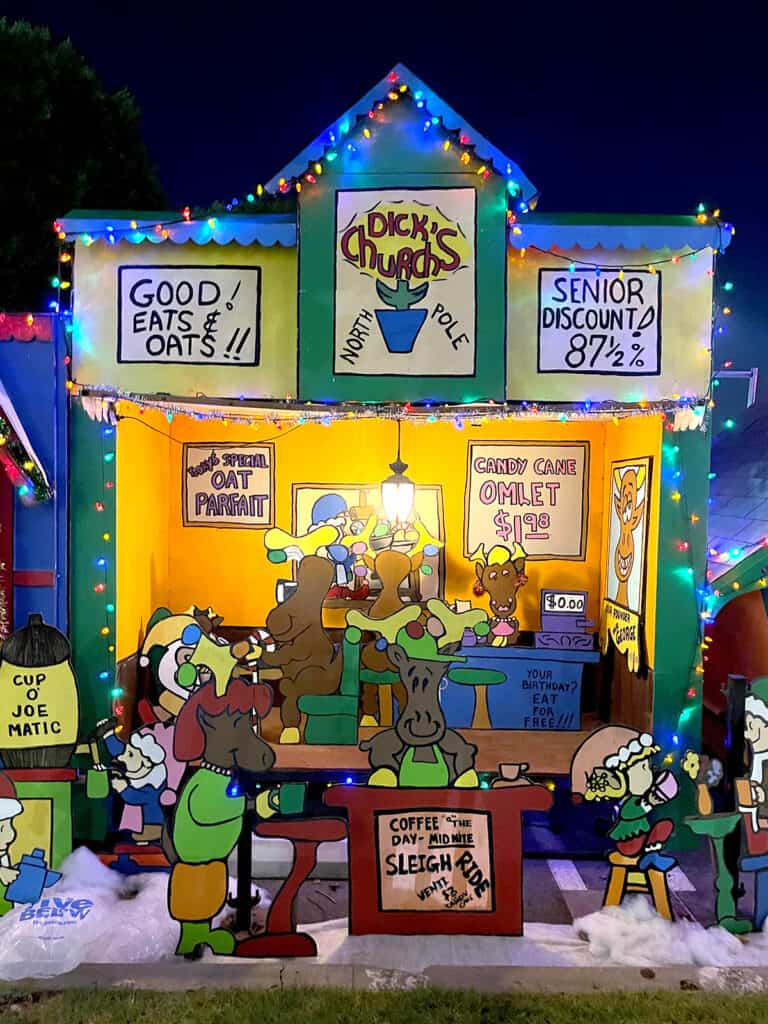 2022 Snoopy House Free Nightly Events
There will be a nice variety of FREE activities and things to do at the Costa Mesa Snoopy House. Enjoy nightly visits from Santa Claus, live musical performances, snacks, free apple cider and a "snow fall" over City Hall on the following evenings: Saturday, December 10th, Saturday December 17th and Friday, December 23rd.
Make sure to dress warm as it gets chilly on the grass. Also, bring your camera for all the photo opportunities such as this life-sized Santa sleigh.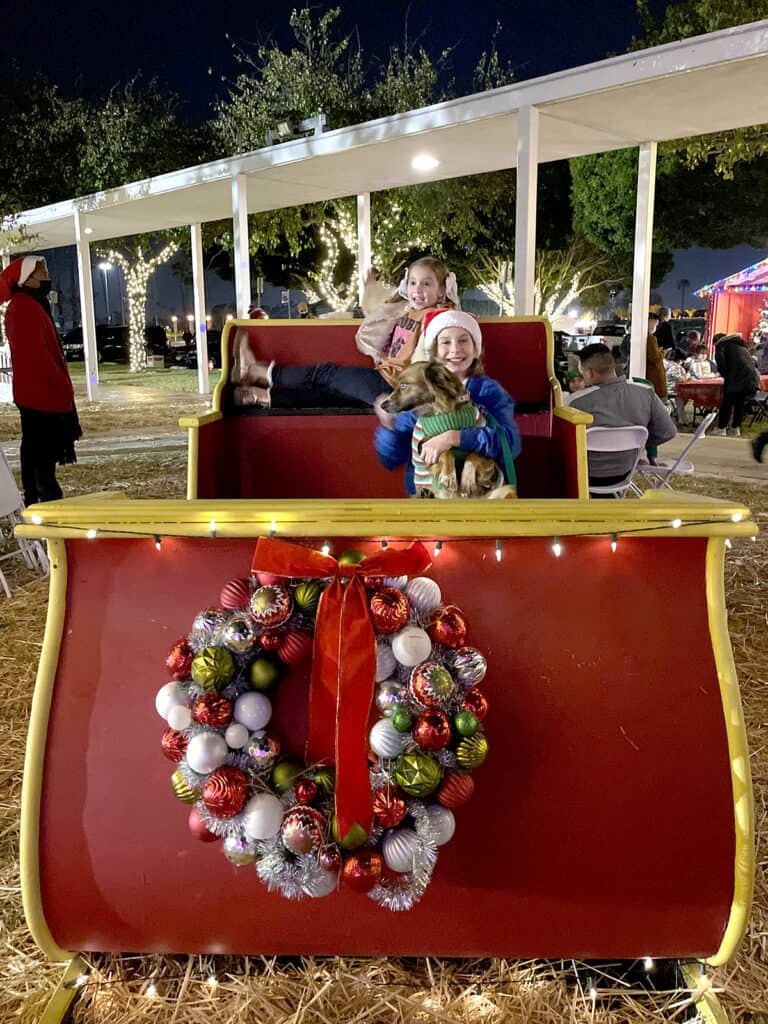 The train rides are definitely a favorite of the kids. The entire family can ride the train for free. Just be prepared to wait, as the line can get a bitt long.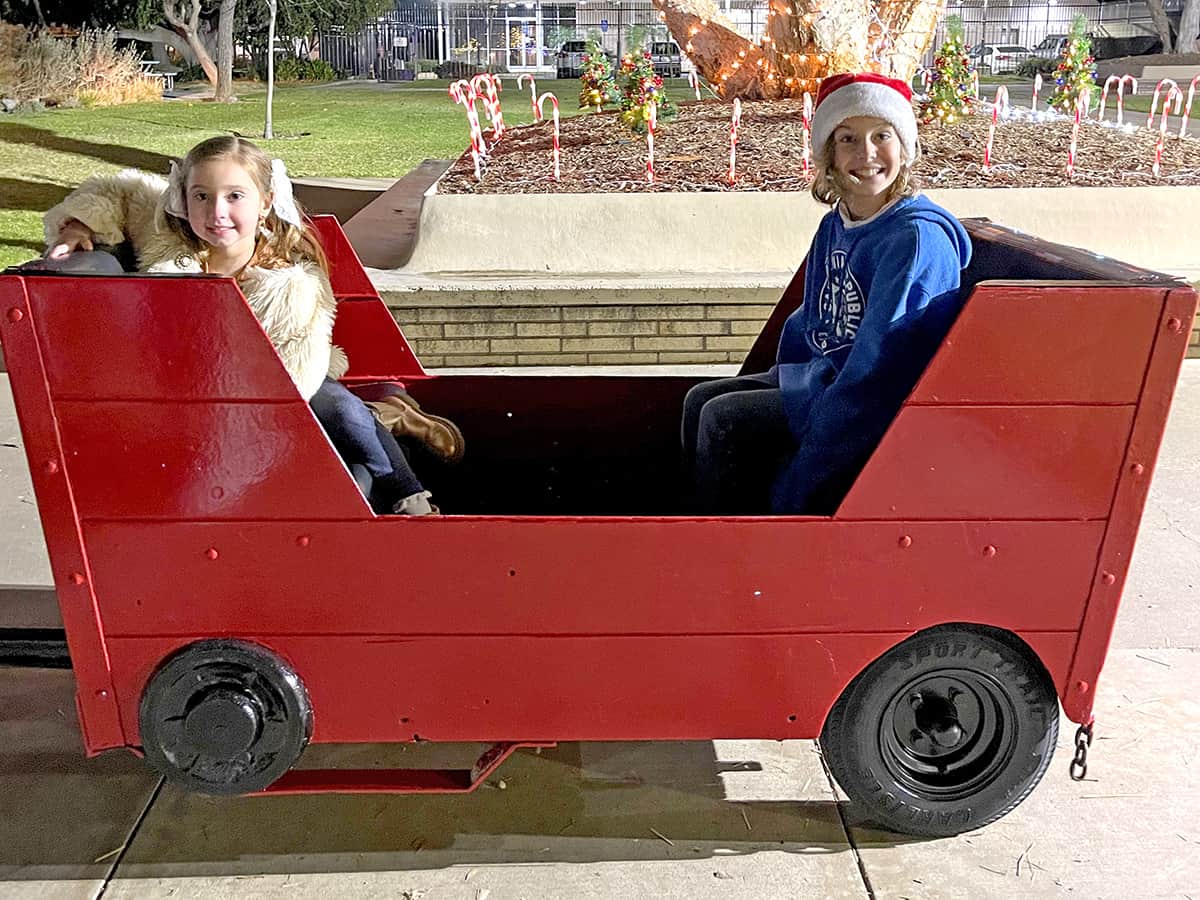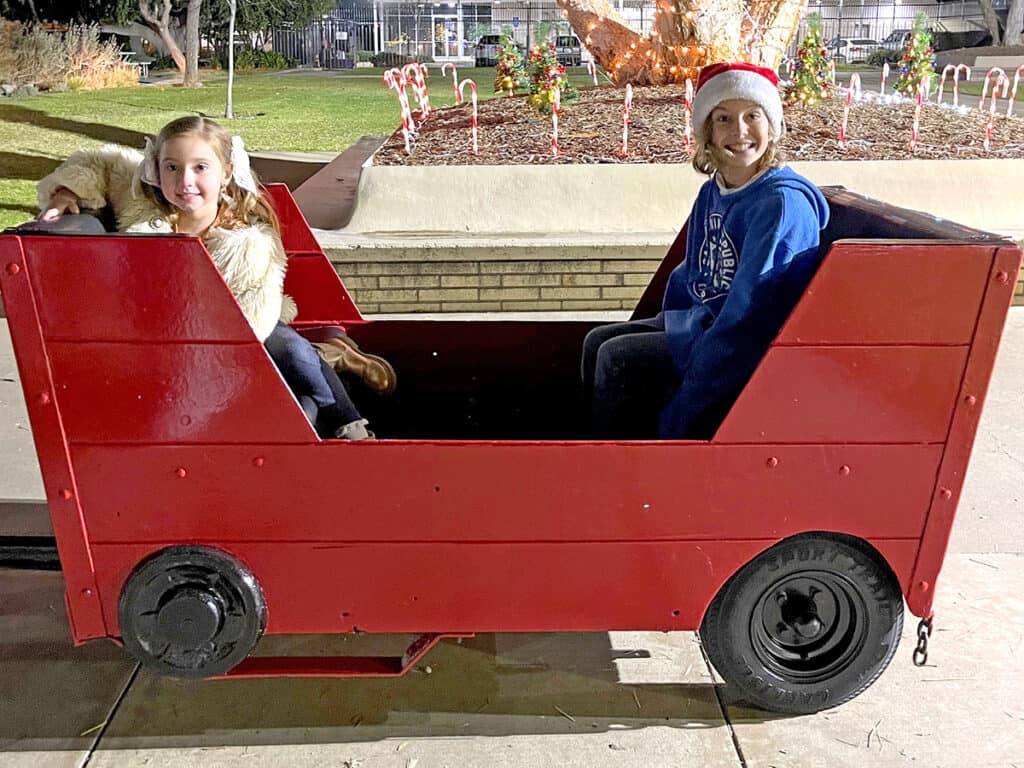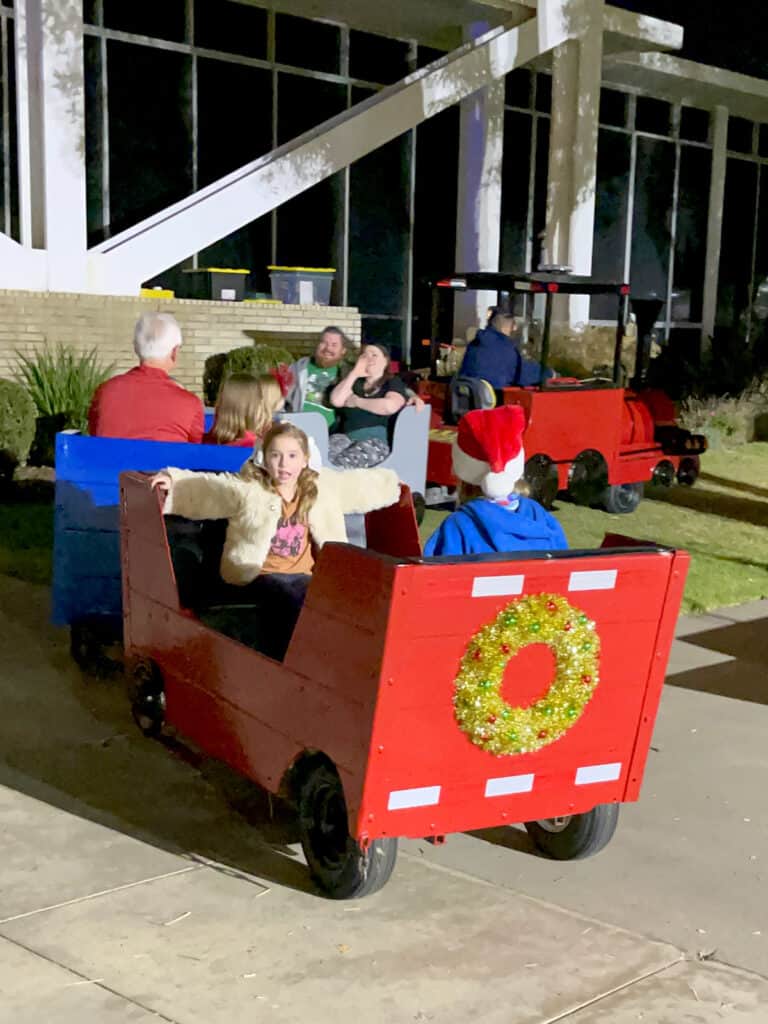 And don't forget to write a letter to Santa, and enjoy the Free Coloring sheets.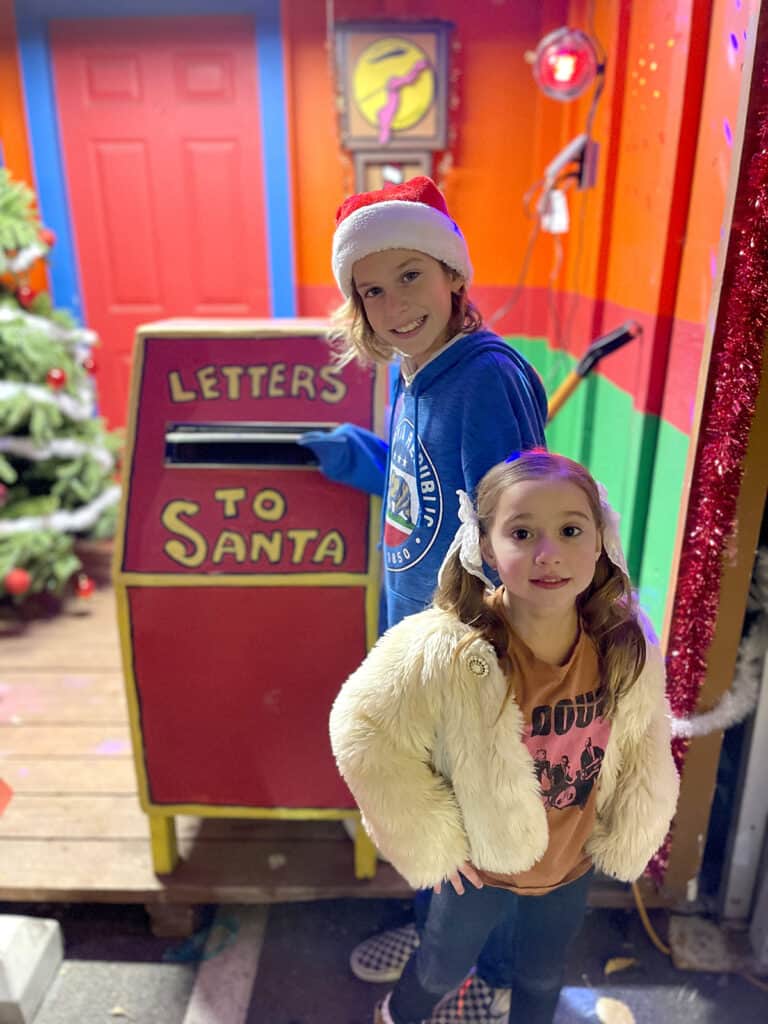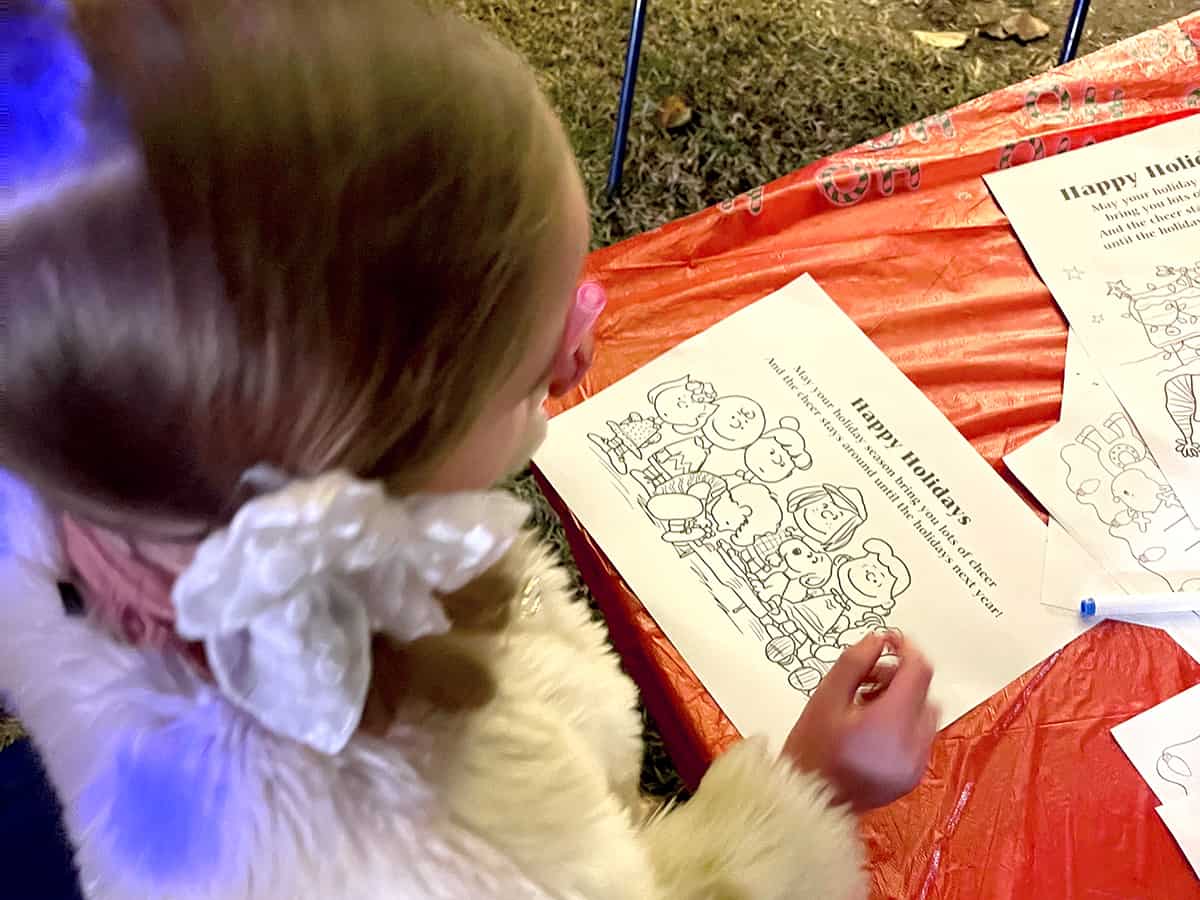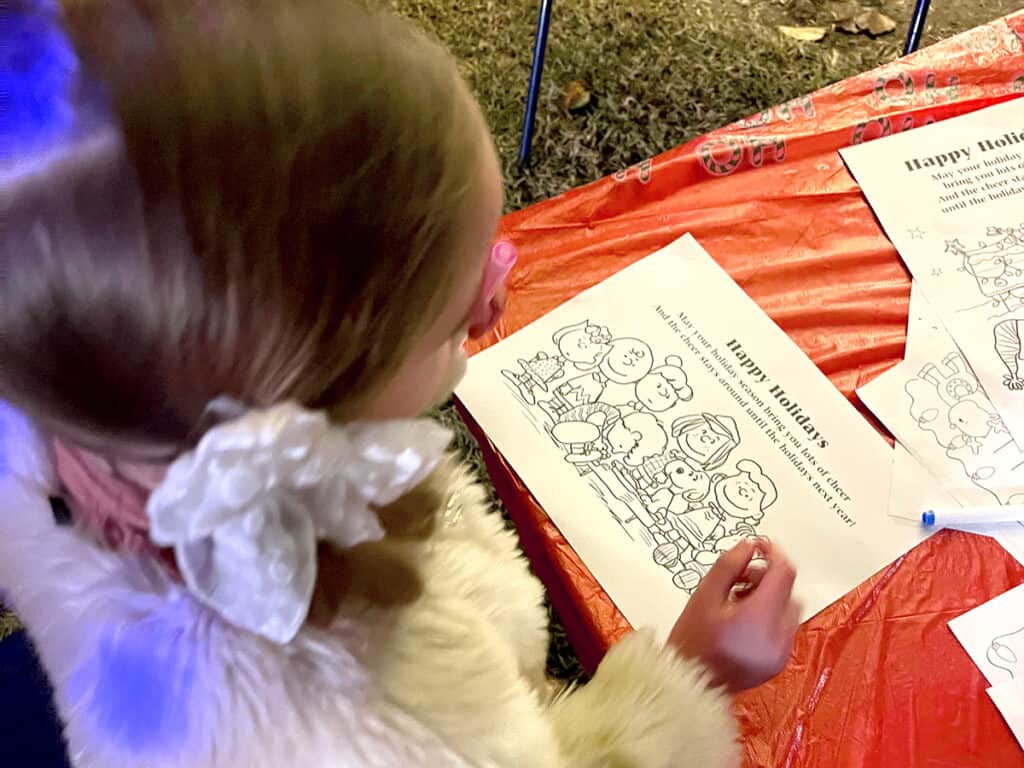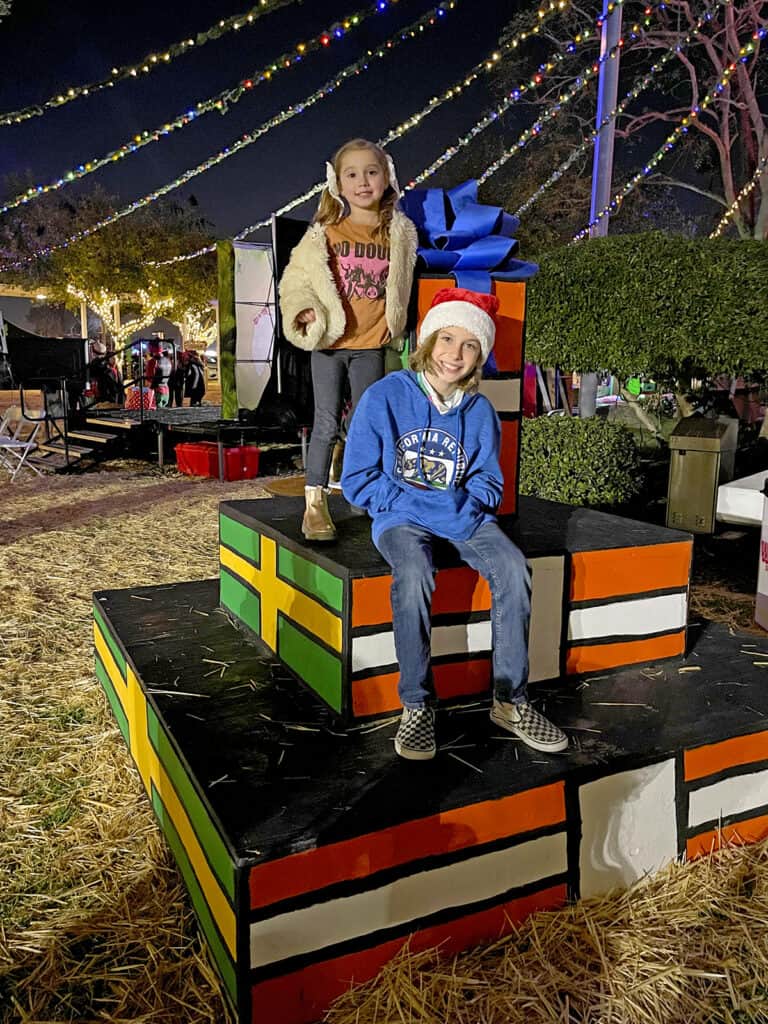 2022 Snoopy House Entertainment
Entertainment by community members, schools and entertainment groups will be happening each night that the Snoopy House is open. The Snoopy House Entertainment schedule is as followed:
Friday, December 16 through Sunday, December 18, 2022
6:00-7:00pm - Holiday Caroling
7:30-8:00pm - Kids Imagine Nation Holiday Show
Monday, December 19, 2022
6:00pm - Whittier Elementary School Orchestra Violins
Tuesday, December 20, 2022
6:00pm - Paularino Elementary School Band & Adams Elementary School Orchestra
Wednesday, December 21, 2022
6:00pm - Lincoln Elementary School Band
Thursday, December 22, 2022
6:00pm - Kaiser Elementary School Modern Band
Friday, December 23, 2022
6:00pm - 6:00pm - Young Singers of Orange County
7:00pm - Holiday Lights Contest Winners Announcement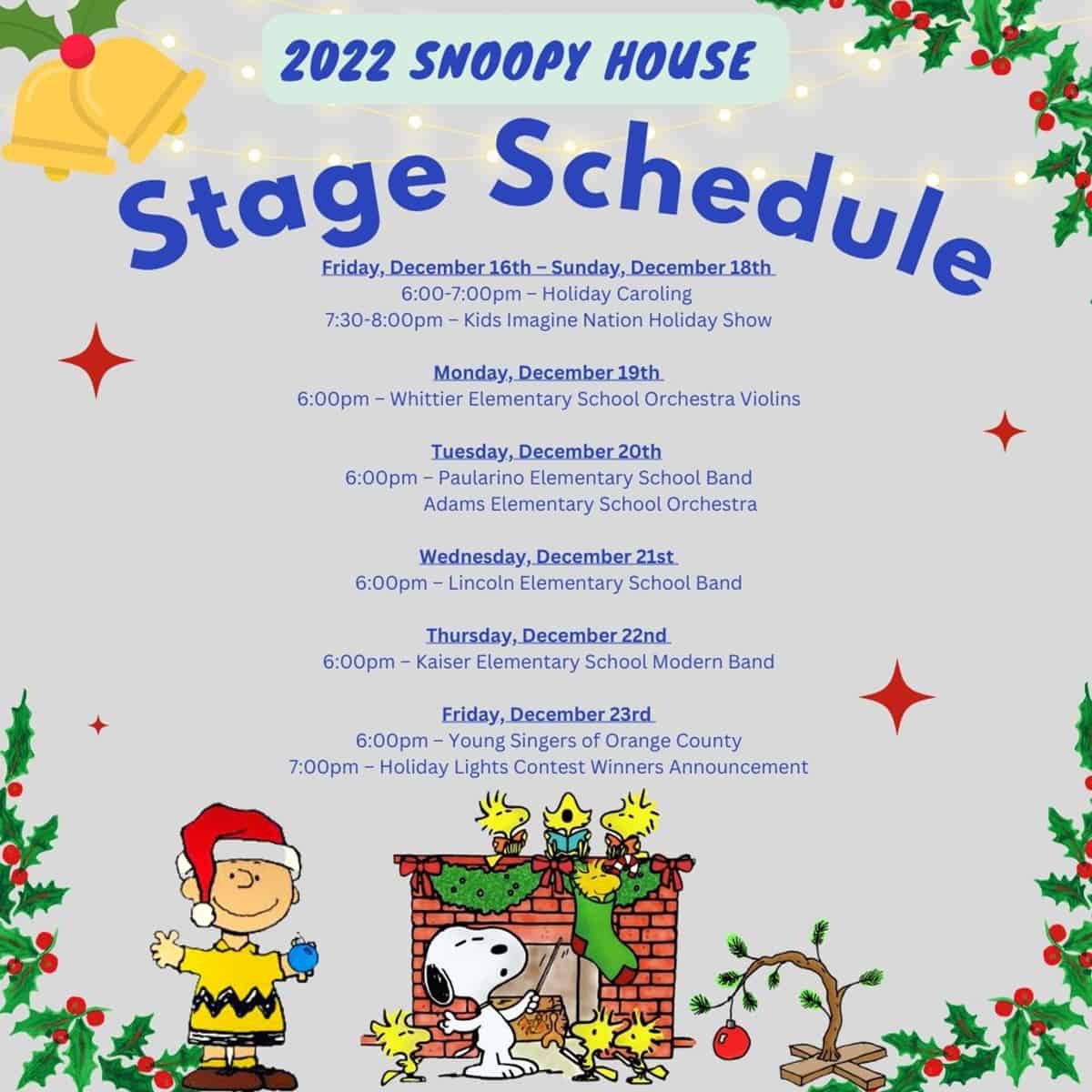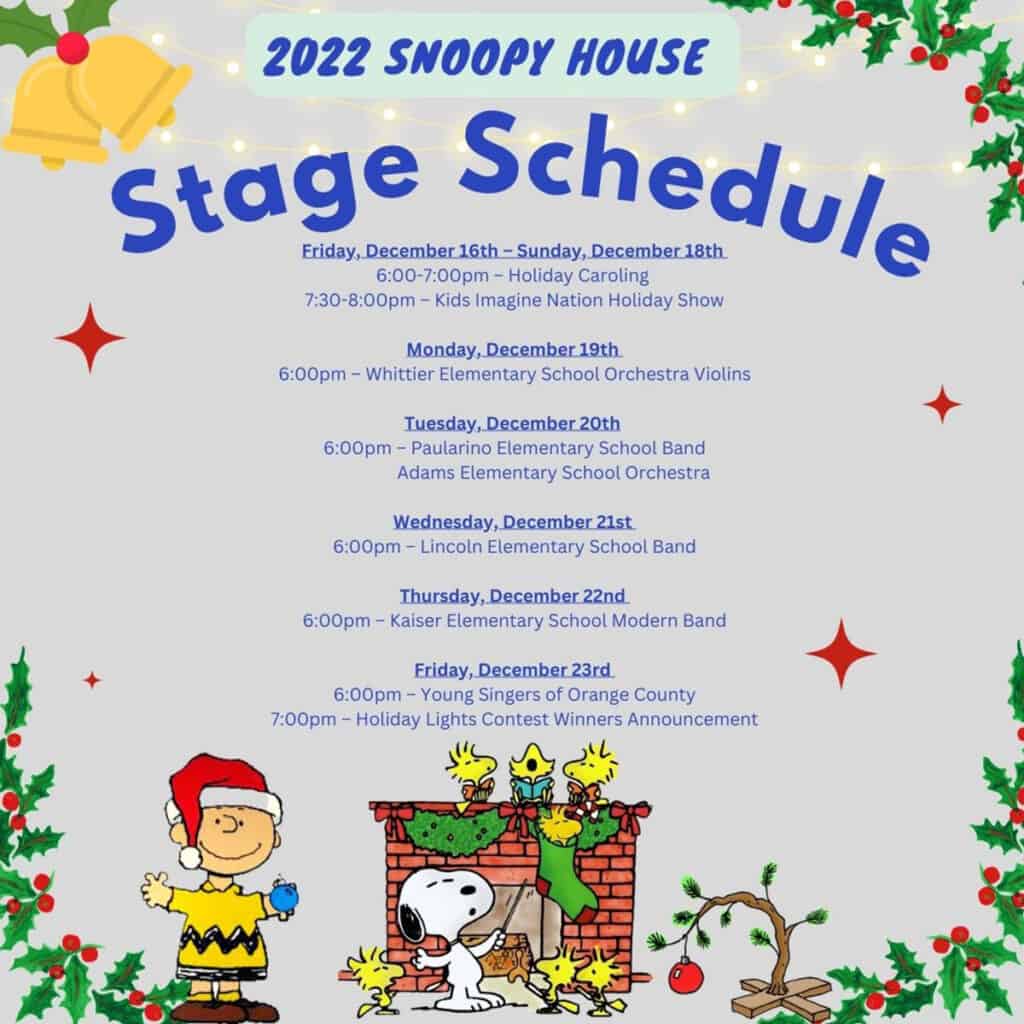 Snoopy House Sledding Hill Information (CANCELED DUE TO DROUGHT )
The Snoopy House Sledding Hill will only bee running December 16th through the 18th. The snow area will be sledding only, no snow play allowed. Here are some Snow House Sledding Hill details:
Miniature sled hill will be open from 6-8pm.
Every sledder needs a signed waiver.
No tandem or double riding sitting will be allowed.
All snow sleds will be provided. Personal sleds will not be allowed.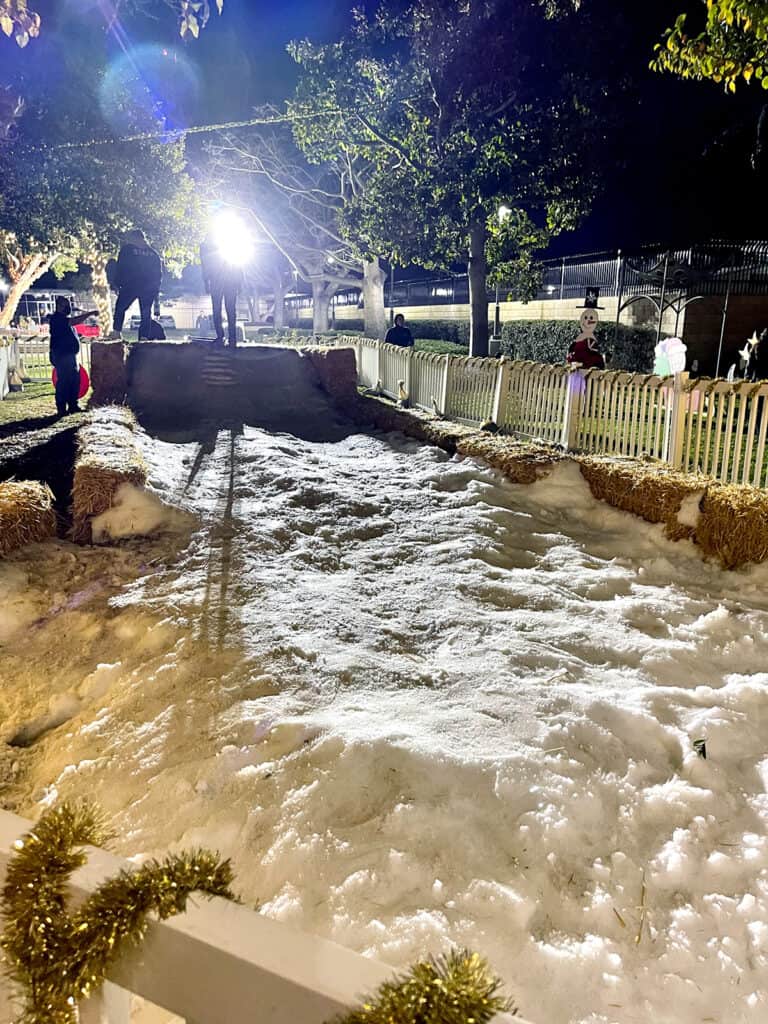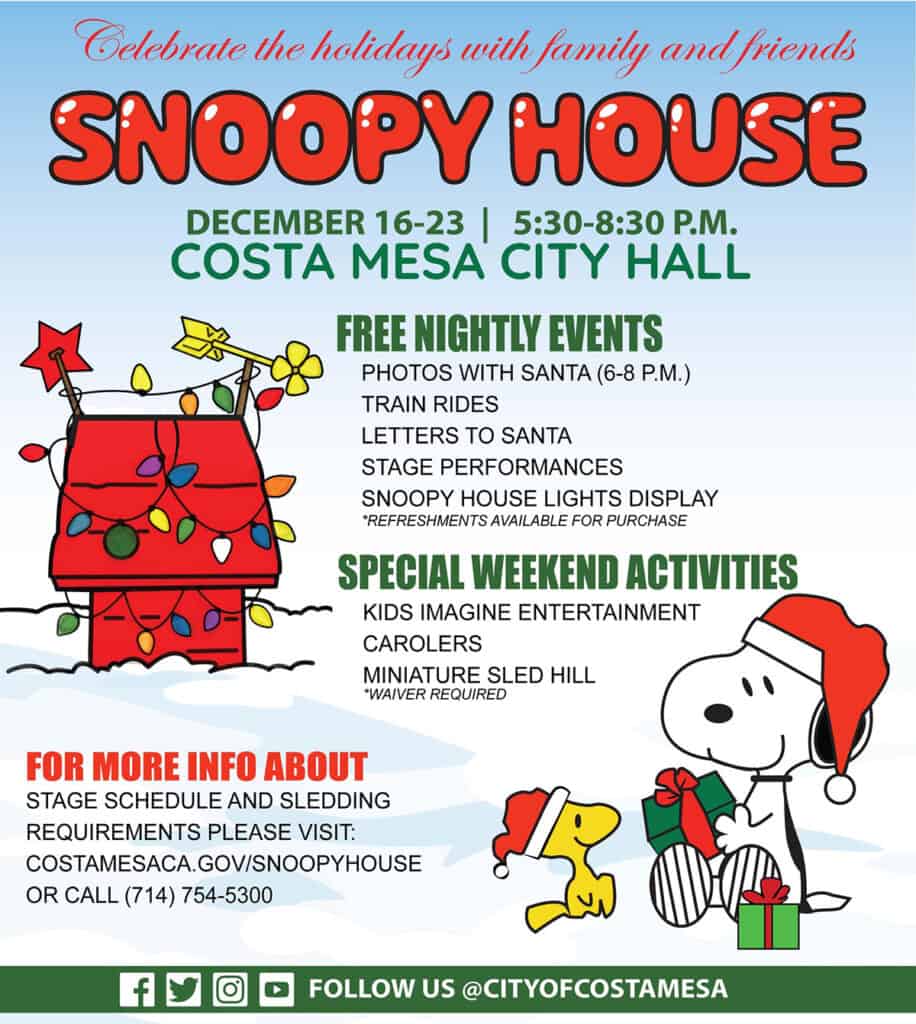 Need More Christmas Activities in Orange County?
Check out all these fun Christmas things to do in the OC this holiday season.