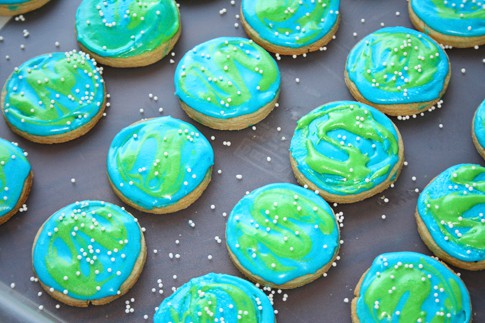 it looks like this weekend is going to be spent car shopping. was hoping i could get by without getting a new one for a while, but it looks like fixing mine will not be worth it, considering it's only a 5 seater and going to be quite crammed with 3 car seats.
and it looks like if the baby doesn't come by friday i will be induced. but i bet this baby won't wait : )
have a great weekend, with some inspiration!
•
the cutest fishing kit
here
.
•
the biggest time waster
here
.
•
cool California pillow
here
.
{image is a picture of cookies i made for Earth Day}