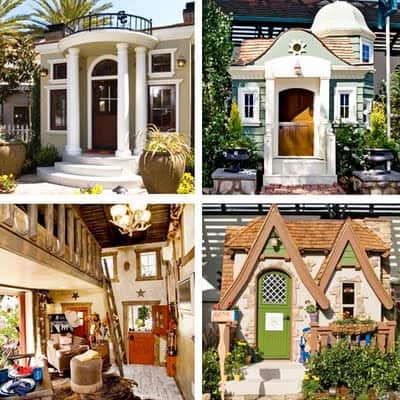 when i was little, i could only imagine having a playhouse with working electricity, running water, pint-sized furniture and televisions. i could have never dreamed these could exist. but for some lucky little girls and boys, well, this will soon be a reality.
Project Playhouse™
debuted in 1992 and has become HomeAid Orange County's signature fundraiser. in 18 years, this event has raised more than $5 million to help build and maintain dignified housing where homeless families and individuals can rebuild their lives.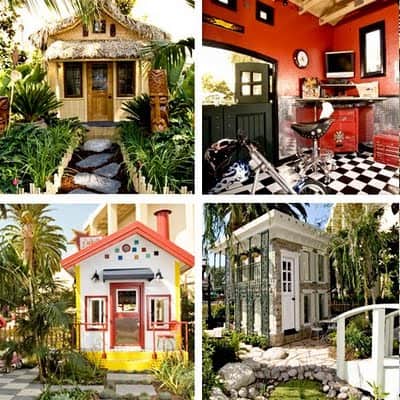 the success of Project Playhouse is attributed to the incredibly generous builder teams who donate their time, talent and resources to construct each fantasy cottage. these whimsical playhouses contain working electrical systems and include such amenities as flat screen tvs, entertainment systems and video game players. aaaaamazing huh!
for six weeks these playhouses will be on display at Irvine Spectrum Center in Irvine, California where millions of people will view the elaborately landscaped playhouse villages. the entire event culminates with an exciting live public auction, auctioning off these dream playhouse to raise money for homeless families.
wanna see the amazing little creations? here are the details:
when & where
Irvine Spectrum Center
weekends (saturday & sunday)
august 1st through september 12th
noon - 6:00 pm
to take a tour
$5 per person, 3 and under free