I shared a few months ago how I have partnered with Aveeno® and how much their products mean to me and my family. Today we are having fun in the sun with Aveeno.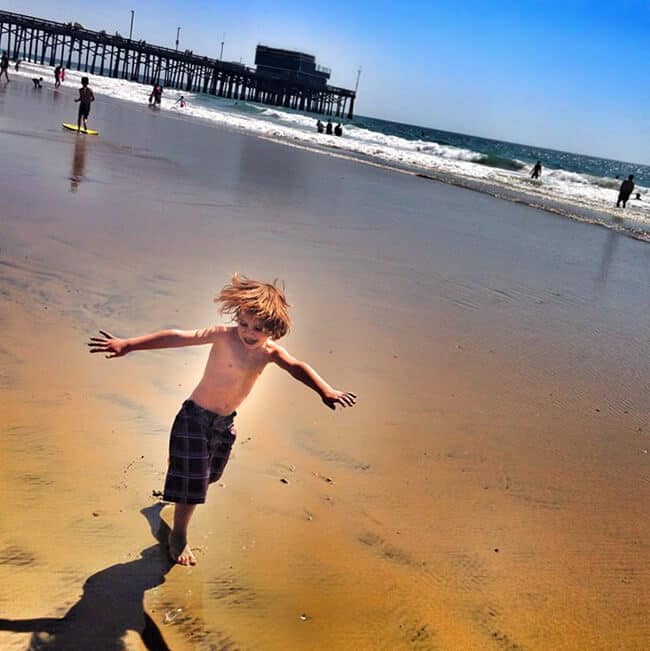 it's hard to believe that is "spring" in Southern California, it feels much more like summer has arrived. and with the boys on spring break this week, we were able to head down to the beach and enjoy the OC sunshine. where else would we go on a day that feels like summer. for us, beach days mean digging in the sand, getting take out to have a picnic on the beach, jumping in the crashing waves...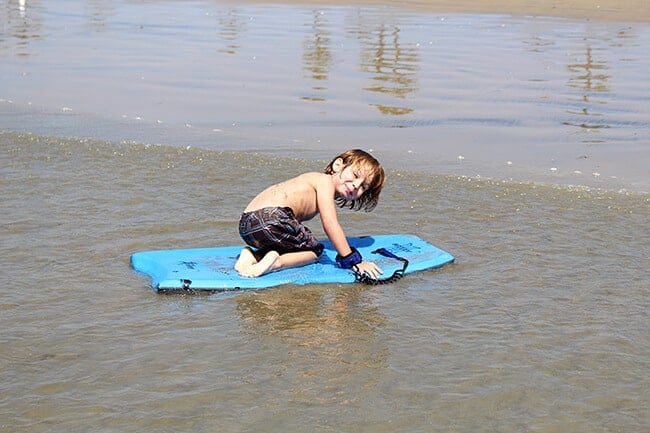 and lathering up with sunscreen. i'm obsessed with making sure my boys skin is protected. growing up as a competitive swimmer, water polo player, lifeguard and swim instructor, i know first-hand the damage the sun can cause. and i am not letting my boys skin get burned and aged before it time. luckily, the brand i trust also has AVEENO® Baby CONTINUOUS PROTECTION Lotion Sunscreen with Broad Spectrum SPF 55. and with my middle sons sensitive skin....the one who began our families journey with Aveeno®, i know that this sunscreen will be mild enough for him.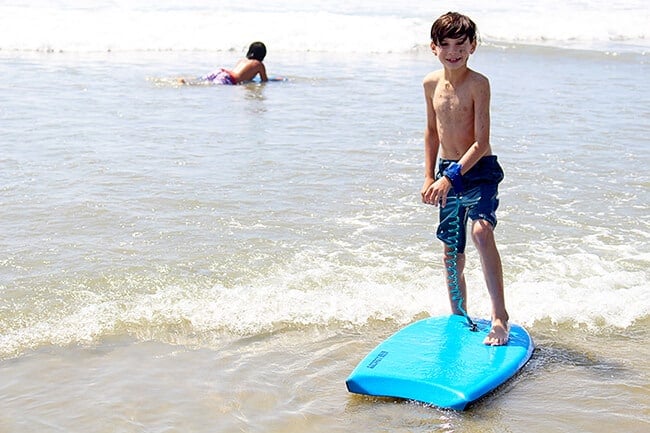 AVEENO® Baby CONTINUOUS PROTECTION Lotion Sunscreen with Broad Spectrum SPF 55 combines ENVIROGUARD™ Technology, which maintains a broad spectrum of protection over time, with skin-soothing ACTIVE NATURALS® Colloidal Oatmeal to care for baby's and children's delicate skin. it is nongreasy, fragrance-free, is a natural oatmeal formula that helps prevent moisture loss and is water resistant for 80 minutes.
even i use AVEENO® Baby CONTINUOUS PROTECTION Lotion Sunscreen with Broad Spectrum SPF 55 when i'm not using Aveeno Utra-calming Daily Moisturizer with Suncreen. not only does it come in handy at the beach, but everywhere we go in Orange County. we are so lucky to get the California sunshine most of the year.
and lastly, i also wanted introduce you to one more awesome Aveeno® product, the all NEW Aveeno Sheer Hydration Daily Moisturizing Lotion. yes, Aveeno® has many, many different lotions, which is great so that you can pick the one best for your lifestyle, and this is another one.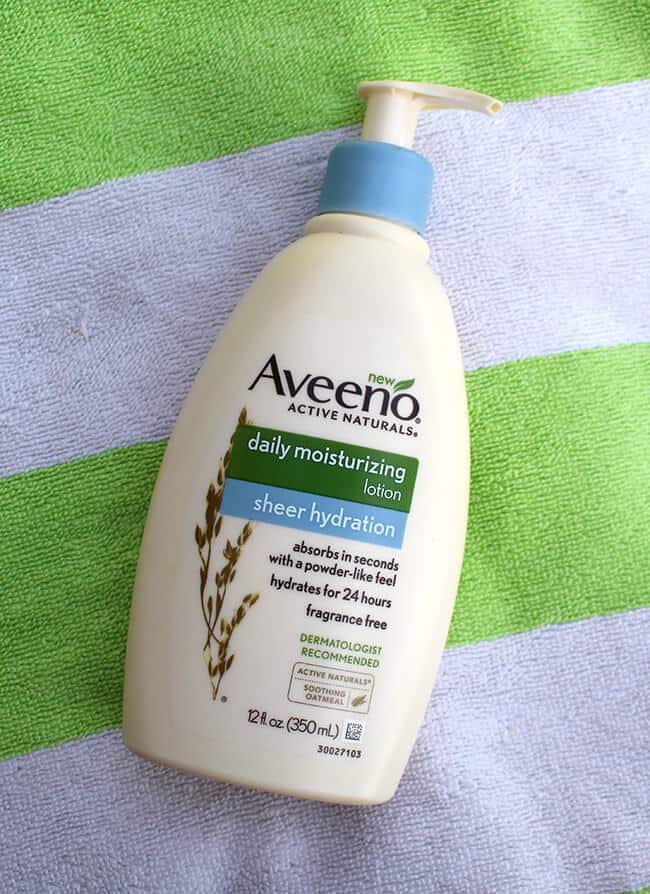 Aveeno Sheer Hydration Daily Moisturizing Lotion is just like the Aveeno® Daily Moisturinzing Lotion i use regularly, but this lotion is ultra sheer and absorbs in seconds!  if you are looking for a lotion that goes on feather-light to replenish and hydrate your skin, then this is for you. it gives you a fresh, powder like feel you'll want to use year round and has a unique formula with ACTIVE NATURALS® Oats that moisturizes for a full 24 hours, for velvety soft, beautiful, healthy-looking skin. it's also fragrance free, nongreasy and noncomedogenic.
just to show you the feather-light benefits of AVEENO® Daily Moisturizing Sheer Hydration Lotion, check out this tissue test. it shows you just how sheer it is compared against traditional body lotions. 1. Applying one pump to hands 2. Rub in lotion for 15 seconds 3. Lightly press tissue onto hand .....THE RESULTS: 4. Residue-free, hydrated skin that lasts 24 hours
Aveeno® Active Naturals products empower me to take a holistic approach to my families and my own skin care health, by naturally keeping our skin nourished, moisturized and clean even with our active lifestyles and throughout our many #PopsicleAdventures. that is why i continue to use Aveeno® daily. it is a brand i have come to love and trust.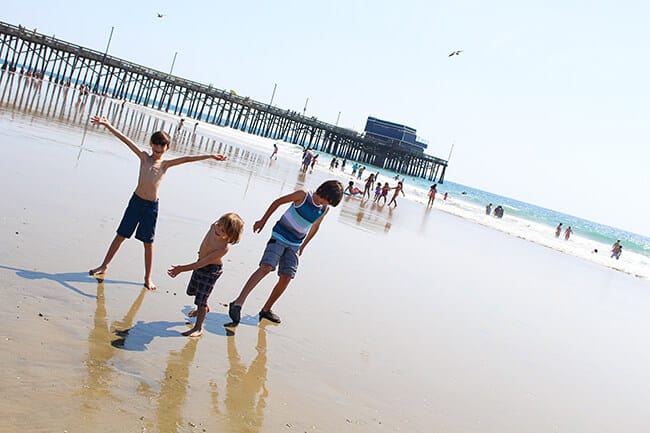 check out some of the other Aveeno® products i use on my family...
Aveeno® Positive Radiant Makeup Removing Wipes
Aveeno® Baby Wash & Shampoo
Aveeno® Active Natural Daily Moisturizing Lotion
Aveeno® Positively Radiant® CC Cream
Aveeno® Ultra-Calming Daily Moisturizer and Foaming Cleanser
Keeping My Skin Clean After an Adventurous Day With My Boys