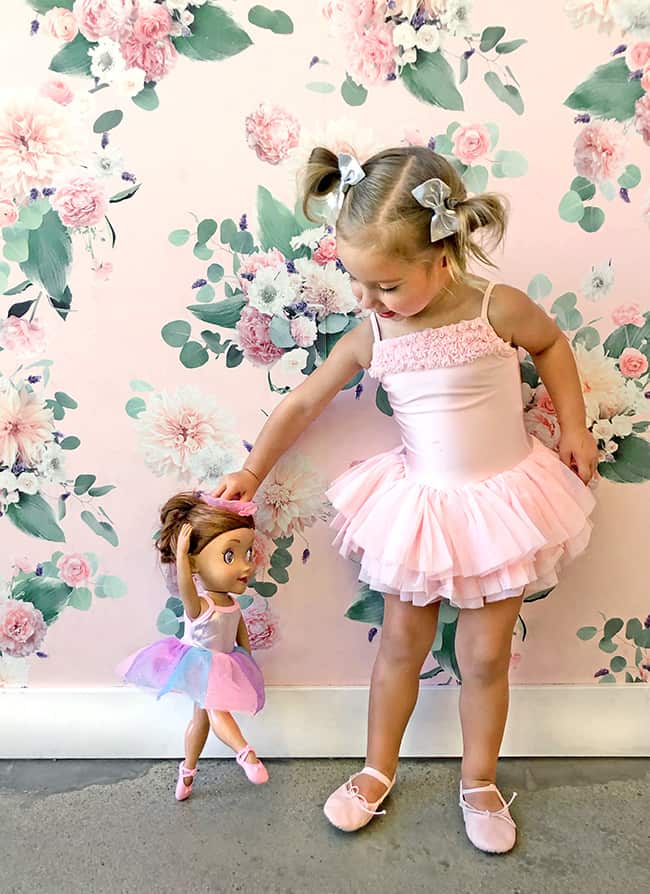 This post is sponsored by Hunter Products.
We are heading into the new realm of ballet! My boys all love to dance and two of them are enrolled in Hip Hop classes, but none of them have wanted to try ballet. But little sister, who has been dragged to all the dance lessons, has fallen in love with watching all the little kids dance ballet. And this week the day finally came for her to join the toddler ballet class. She was over the moon...and to celebrate the big day, we went out to buy some ballet shoes, had a treat at one of our favorite tea shops, and opened up a new Ballerina Dreamer Doll.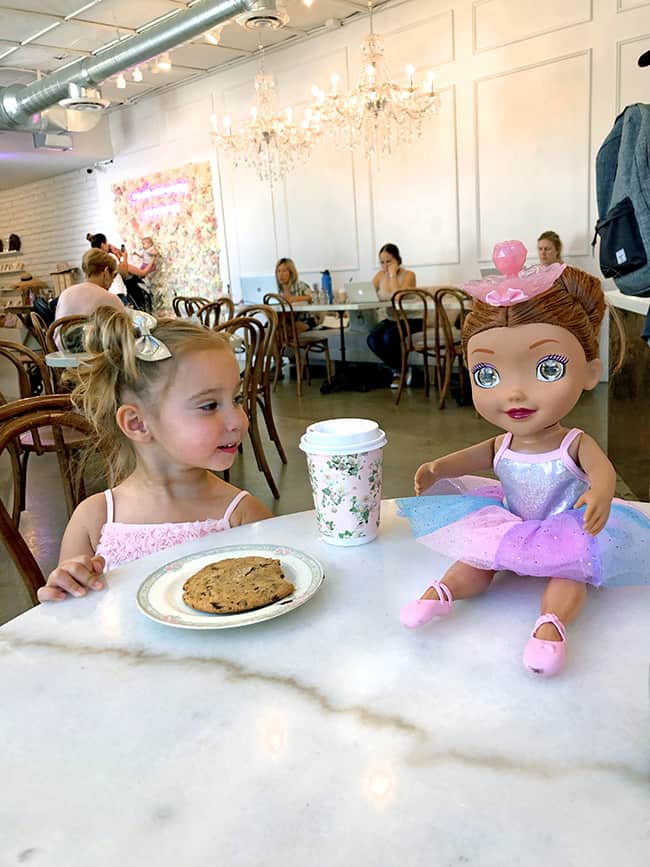 What a fun day it was to celebrate this milestone. I always dreamt of these kind of days when I found out I was having a daughter. We dressed up in a pink tutu, put on her new ballet shoes and chatted over milk and homemade cookies. Of course our Ballerina Dreamer Doll had to join us...and she fit right in at one of our favorite tea shops in Orange County, Morning Lavender.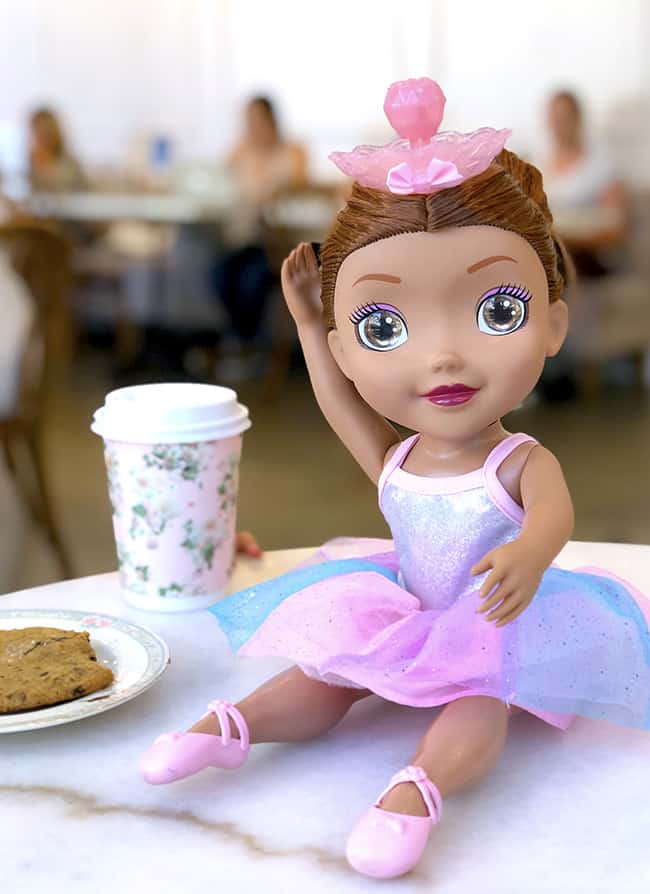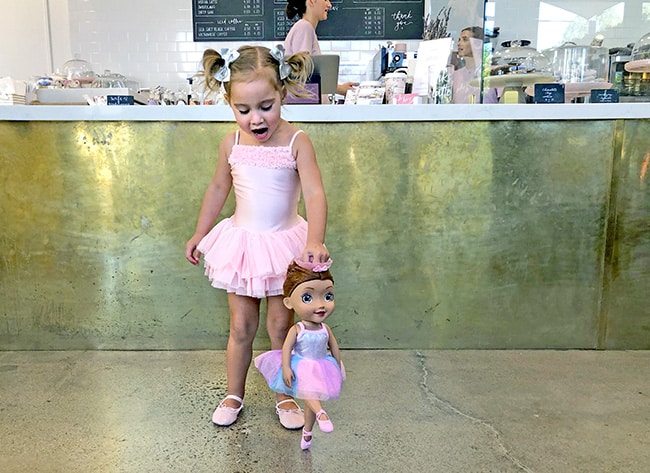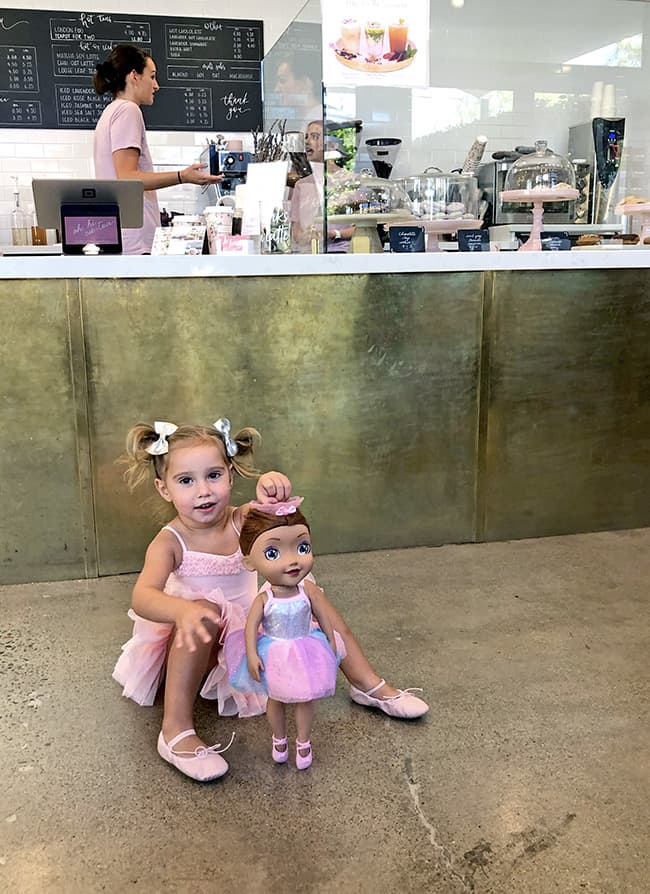 The Ballerina Dreamer Doll is a really fun toy. Your little one can watch the Ballerina Dreamer doll dance just like a real ballerina! By pressing its magic tiara, the doll can pirouette, spin on both toes, kick forwards and backwards, do the splits and more!
It's pretty easy to make her work, even for three-year olds. Just stand the doll up on her toe shoes and hold the special tiara knob. When you slightly press down, she spins and twirls. If you stop and press again, her leg changes direction. She's like a real ballerina.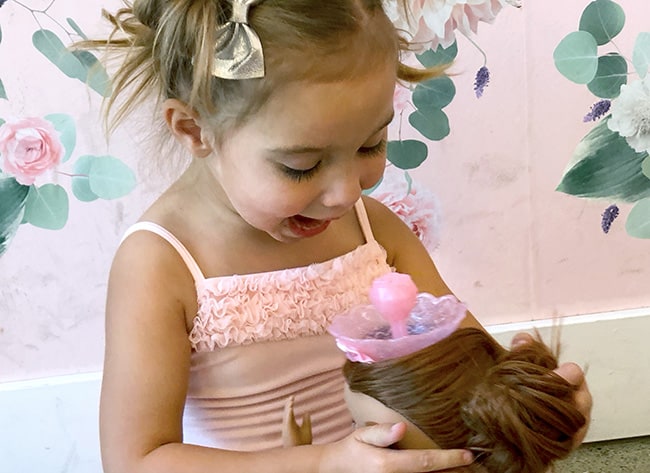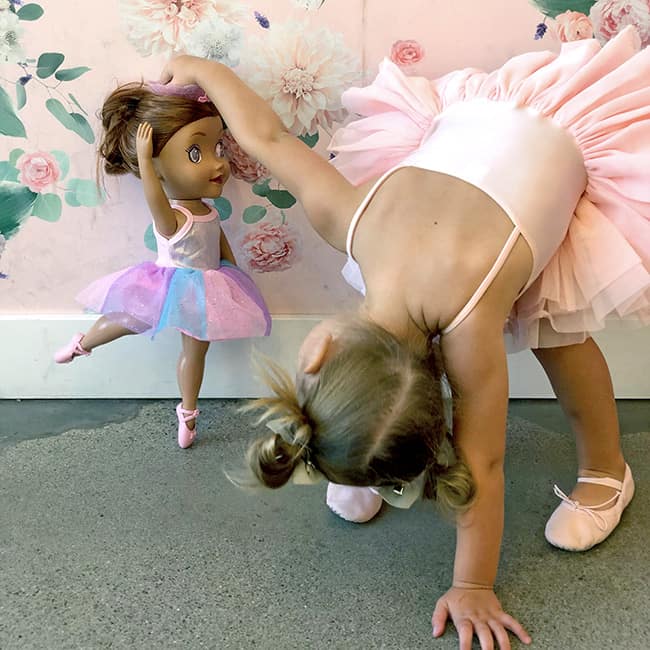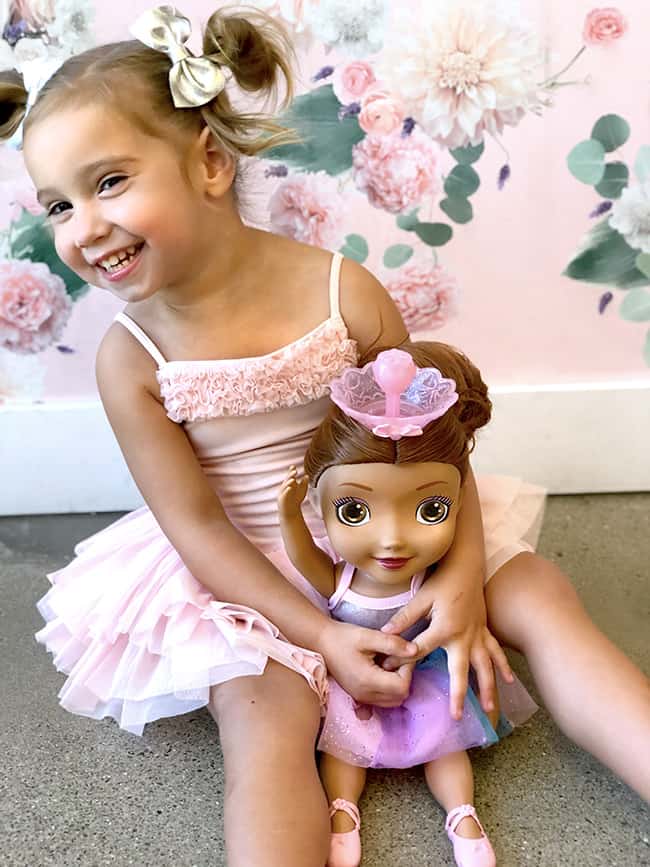 Not only does the Ballerina Dreamer Doll spin, she also plays music as she dances, and her tutu magically lights up. It is recommended for ages 3+ and I think that so many little girls around this age would love to play with this doll. Dani hasn't put it down since we opened her up.
You can play with her like a normal doll, and her legs can do the splits and her arms can move up and down. There is a switch to turn her on and off.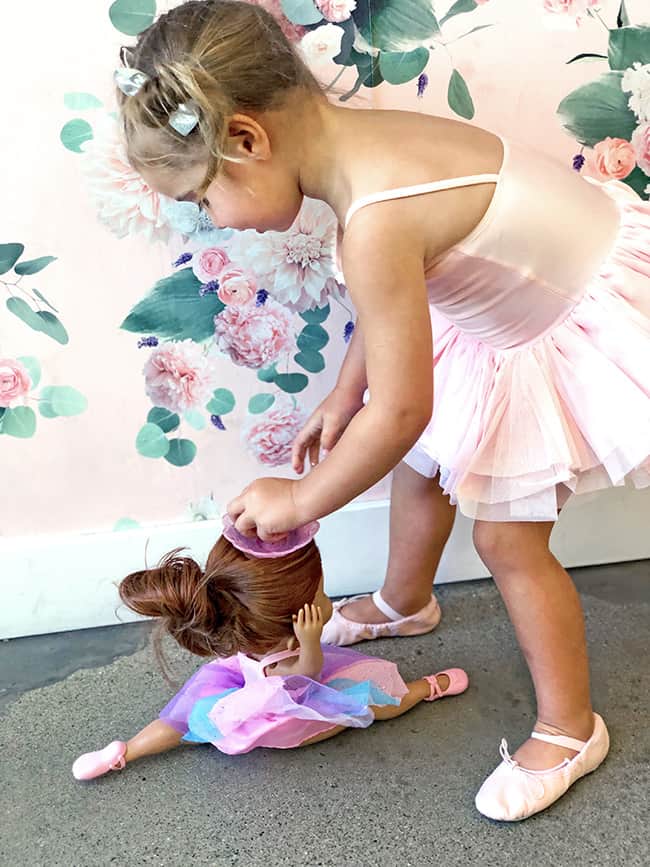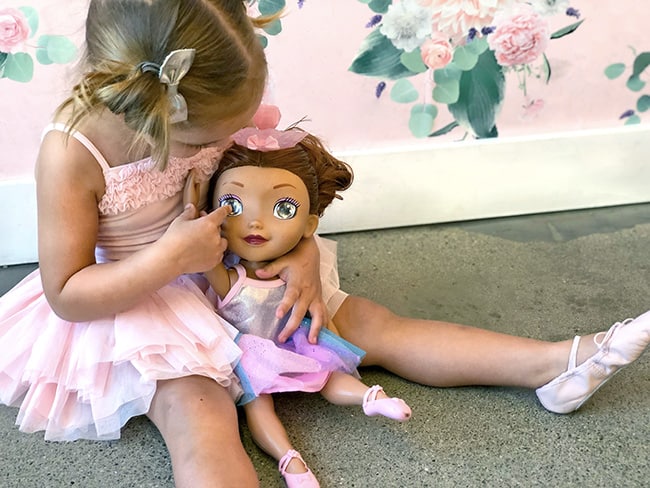 The Ballerina Dreamer Doll is currently available for $29.98 at Walmart in two different styles. The brunette Ballerina Dreamer Doll as shown with my daughter Dani, and the blonde Ballerina Dreamer Doll like this one.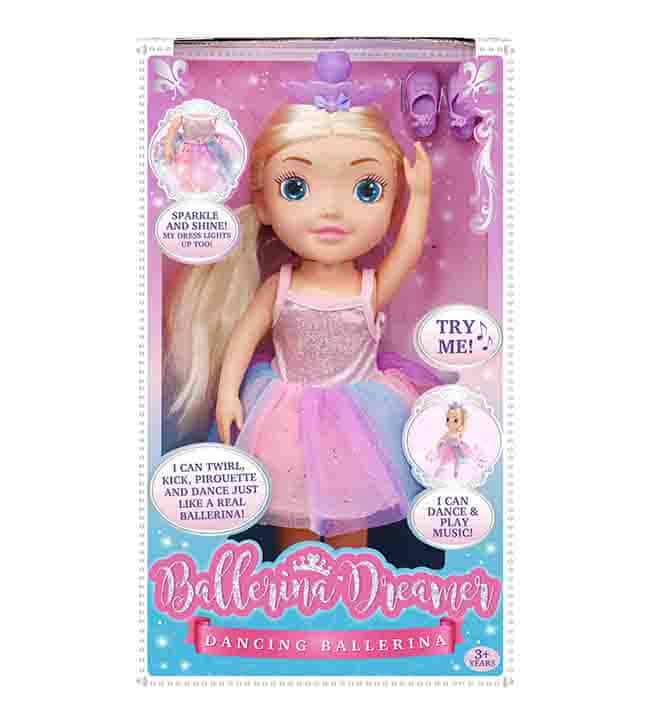 Now Dani is all ready for her first ballet class. I'm sure it's going to be absolutely adorable with all the little ones in tutus and dance shoes. I will definitely keep you updated. And Morning Lavender made the perfect backdrop to document this milestone in my girlie's life. What more could you ask for...pink, tutus, cookies and sparkles.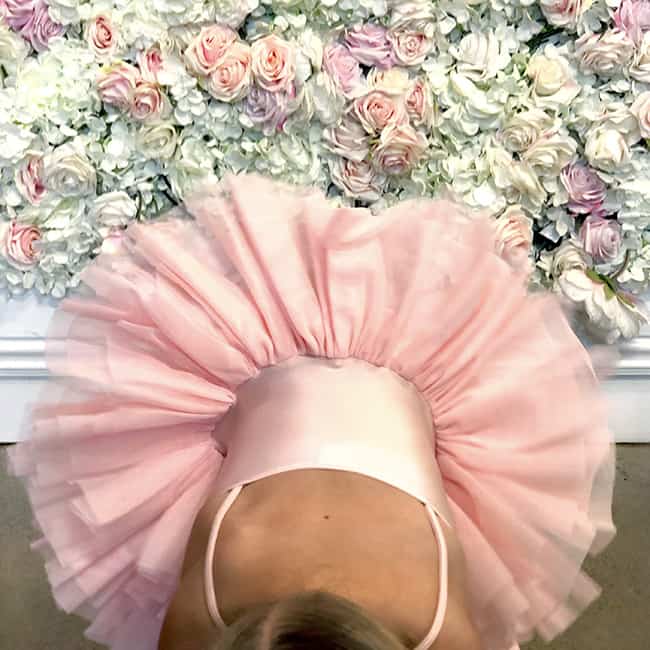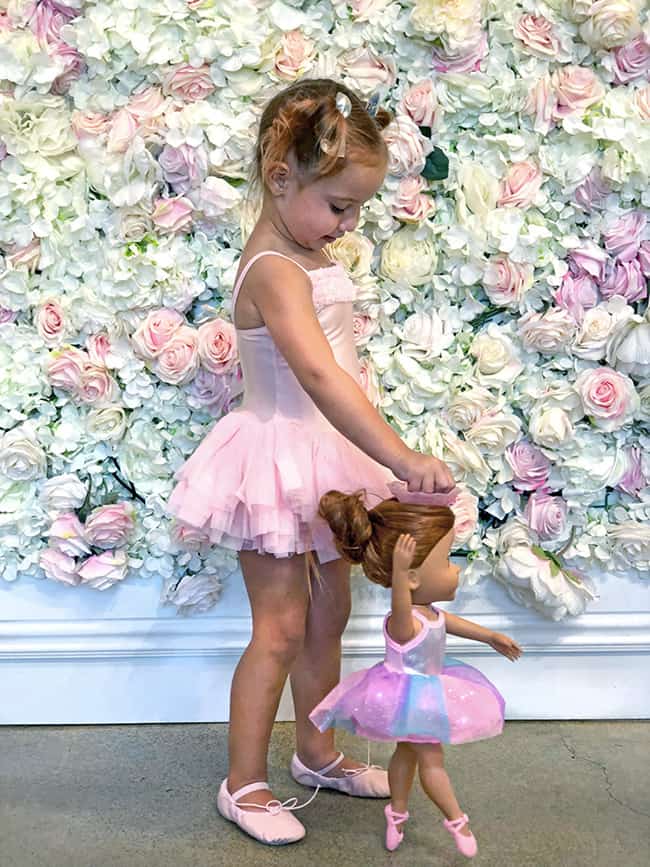 There are also other Ballerina Dreamer Doll accessories to make all your little ones ballet dreams come true. Check out this cute little video that show the Ballerina Dreamer Doll in action. Isn't she cute!