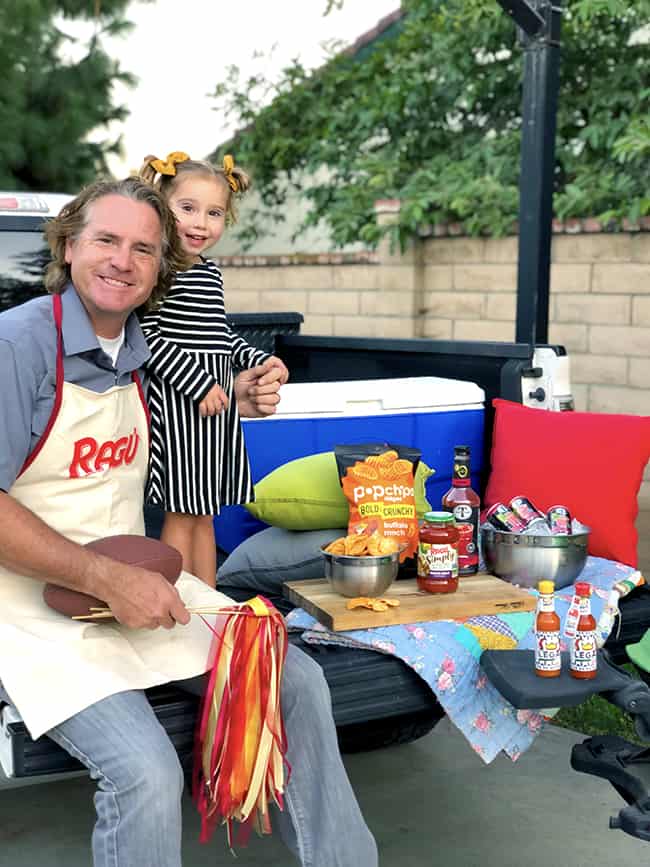 This post is sponsored by BabbleBoxx.com.
Football season is finally here, which means a favorite past time of so many football fans. Tailgating! There's nothing better than pulling down the hitch of your truck, setting up the barbecue and spreading out your favorite fixings for a game day meal. Even better is doing it all with your closest friends.
Now, there are always the standard game day favorites such as burgers, hotdogs, chips and dip. But sometimes you got to mix it up and add some new mouthwatering favs. How about some bold new flavors and a kick of heat. Check out these fun products that can make your annual tailgate party at little more exciting!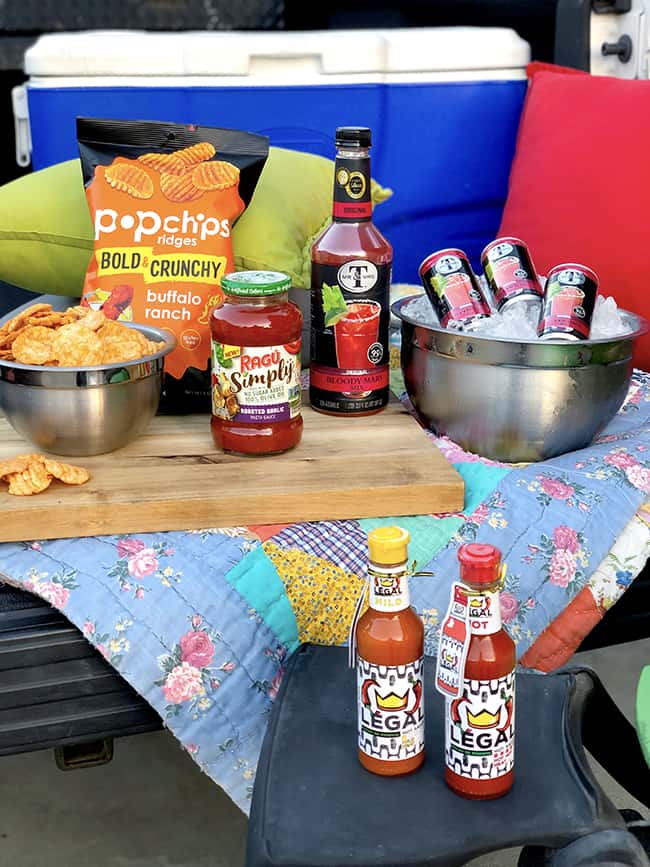 First up we have Légal Brazil's Original Hot Sauce! It's handmade in Brazil from all natural ingredients – Malagueta Peppers (which are native to Brazil), Carrots, Vinegar and Salt. Légal, pronounced /Lay-Gal/ means "cool" in Portuguese. But this Brazilian hot sauce is anything but cool. Your tailgating guest will love adding a kick to all their game day foods including their hotdogs, burgers, sides and snacks. Since it's gluten free and vegan, all your guests can enjoy a helping or two or three.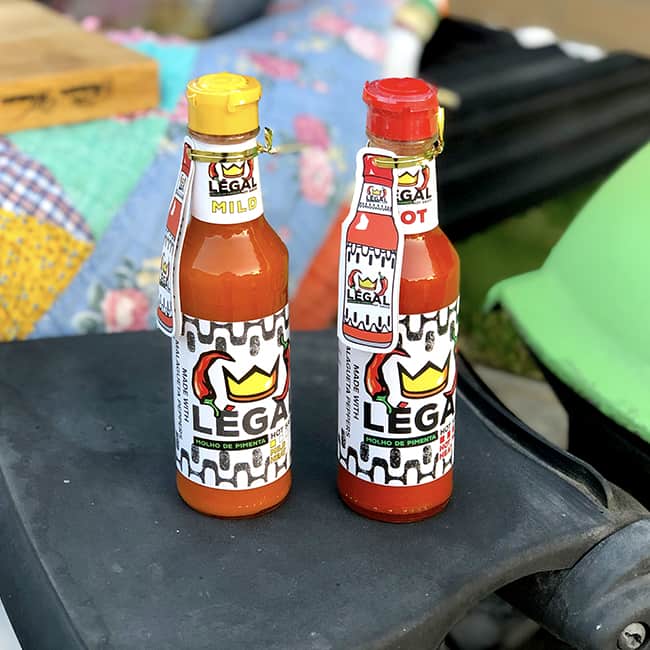 Right now, you can get Légal Brazil's Original Hot Sauce for a special offer@ Use promo code TAILGATE to Buy 1 Get 1 Free. Offer valid September 9 - September 30, 2019.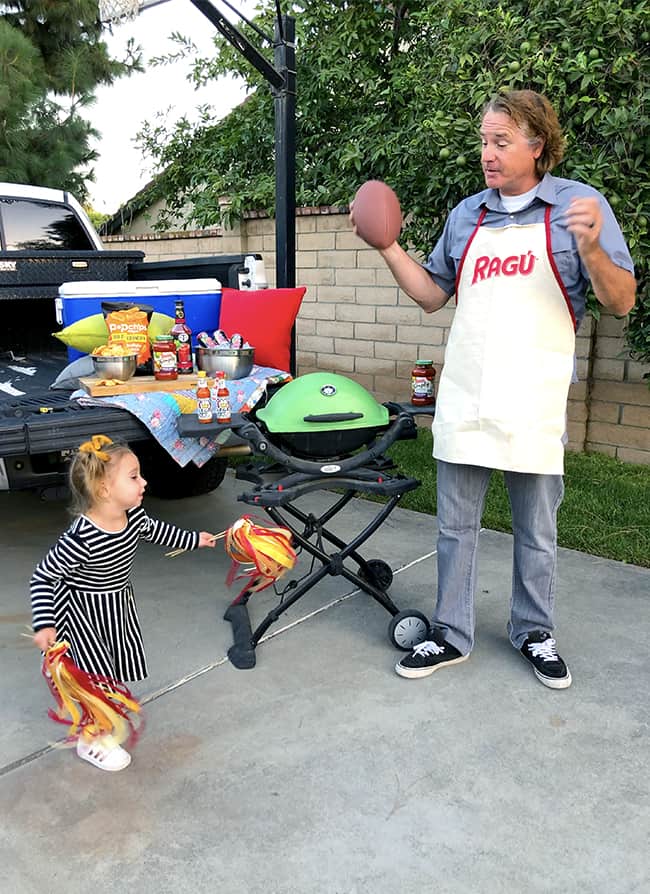 This next product is one of my all-time favorite party snacks! popchips. They make the perfect game day snack – a great-tasting, crunchy, better-for-you option that won't leave you feeling greasy or guilty. In particular, I am LOVING the popchips ridges buffalo ranch because it has a spicy, tangy buffalo sauce combined with creamy, cooling ranch on thick, ridged chips.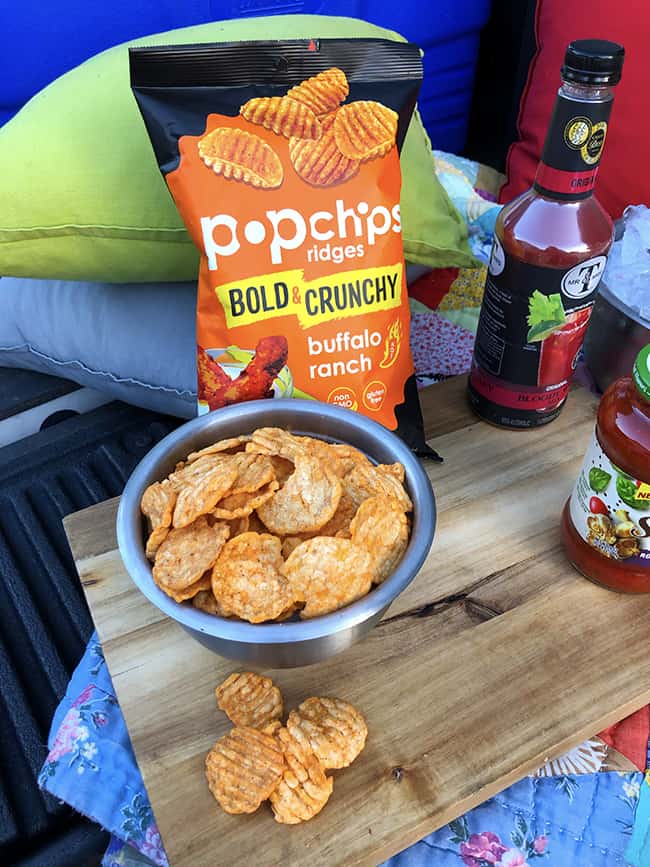 The authentic buffalo ranch flavor has a great kick...I like the spicy. Bold & Crunchy! Just how I like my chips. And did you know they are non-GMO, kosher, have nothing artificial and are gluten free! popchips ridges are popped, not fried, which means they are full of flavor but with only half the fat compared to fried chips. Use special promo code 25BUFFALO on amazon.com to get 25% off your order of buffalo ranch popchips ridges. (Promo starts 9/15)
Next up, we have Mr & Mrs T Bloody Mary Mix! Bloody Mary's are all the rage these days. And now, whipping up Bloody Marys for a crowd of tailgaters is as convenient as it is delicious with the premium-quality, made-from-scratch taste of Mr & Mrs T® Original Bloody Mary Mix.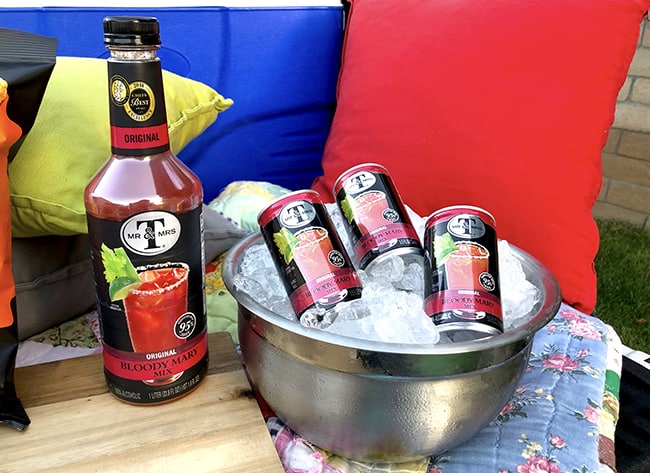 Here's a really fun idea! How about a Bloody Mary bar, where guest can get a freshly prepared Bloody Mary and top it with their favorite garnishes. Simply combine Mr & Mrs T Original Bloody Mary Mix with vodka and ice - on the rocks or blended. You can also enjoy it non-alcoholic like I do. Set out different bowls of your favorite garnishes, and let your guests go to town. It's a delicious game day favorite is ready for enjoyment in less than a minute.
You can find Mr & Mrs T Original Bloody Mary Mix in multiple sizes, from 1-liter bottles to single-serve cans, Mr & Mrs T Original Bloody Mary Mix can be used to easily prepare the cocktail for multiple tailgaters or simply for one.
Finally, it's not a tailgate party without something savory and meaty! Your tailgate party will be a hit when you make these Roasted Garlic Short Rib Stuffed Ciabatta sandwiches. Made with the new RAGÚ Simply™ Roasted Garlic Sauce, simplicity meets flavor with this easy recipe.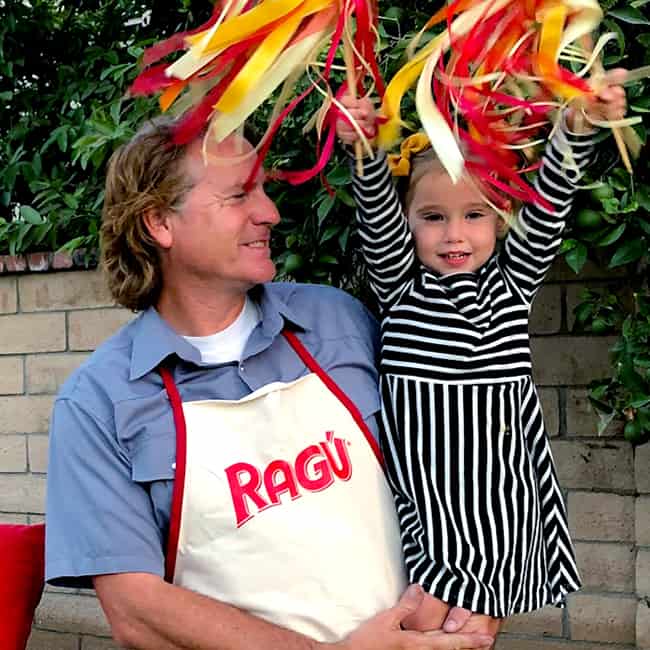 New RAGÚ Simply™ Roasted Garlic is made with 100% Olive Oil and has no added sugar. It's just simply delicious flavor. Grab a jar and enjoy the rich taste of roasted garlic, plump tomatoes and onion.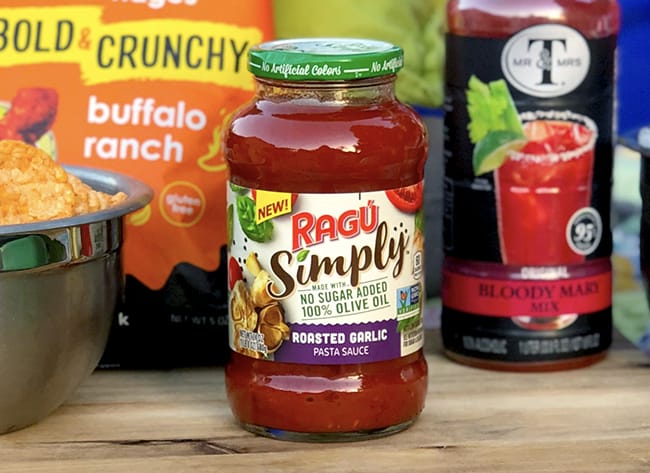 Use RAGÚ Simply™ Roasted Garlic to make this Roasted Garlic Short Rib Stuffed Ciabatta recipe...the perfect tailgater meal.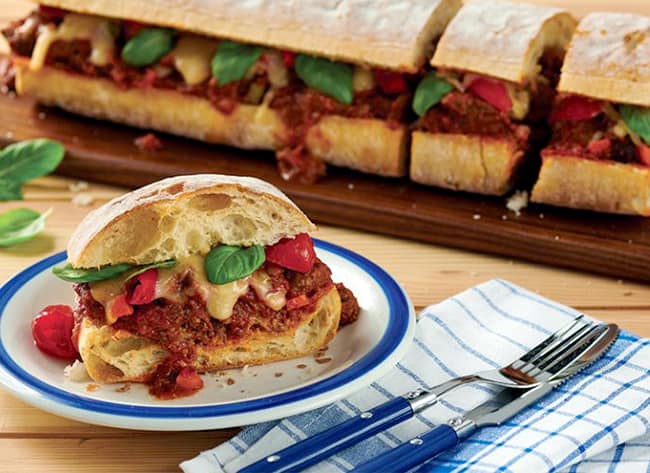 Perfectly seasoned and tenderly grilled boneless short ribs nestled under a marinade of sauce and vegetables make for the perfect tailgating treat. Cook the meat before leaving for the game and marinate them vegetables and sauce in advance for enhanced flavor and easy transportation.
This is such a simple tailgating recipe, that you'll want to make it again and again. And the best thing about it is that it is a prep ahead tailgate recipe.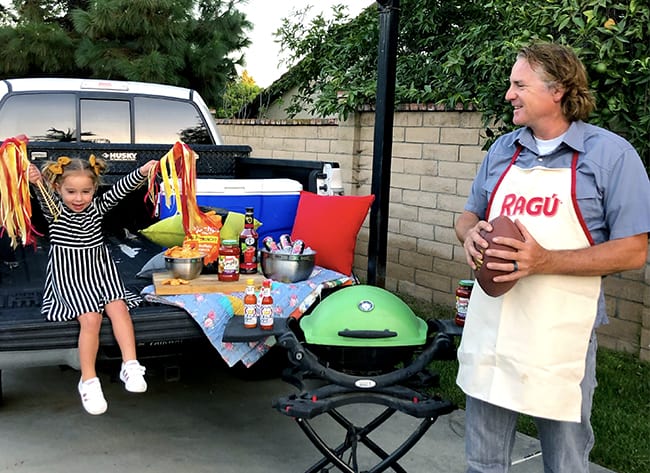 I hope these awesome products have given you a bit of tailgate party inspiration! After all, a tailgating party sets the mood before the game and leave some of the best memories...probably even more so than the game.
So enjoy the food, enjoy the company, and finally, enjoy the game! Hope it is one to remember.