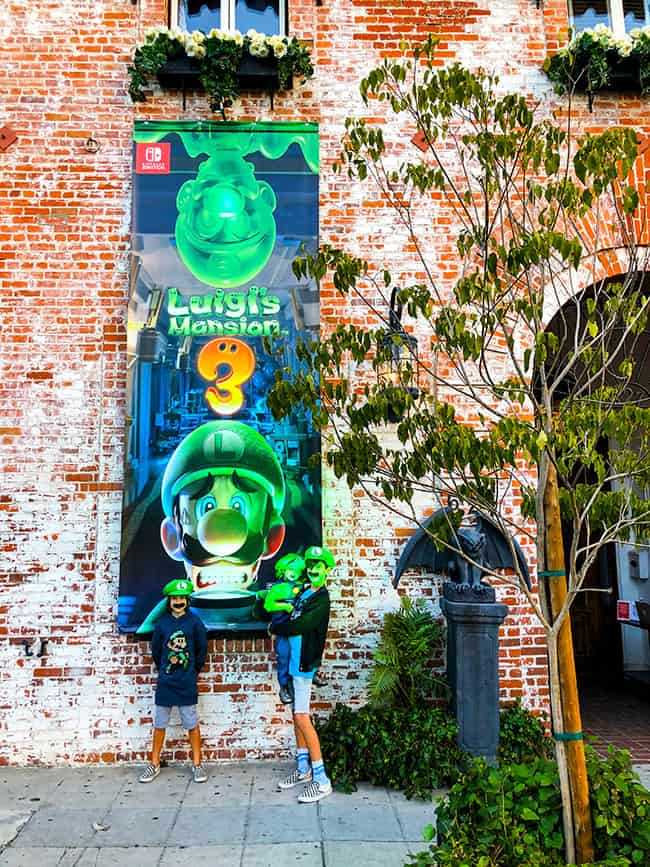 This post is sponsored by Nintendo.
We are always looking for fun Nintendo games to play on our Nintendo Switch, and on October 31st, a really fun one was just released. Luigi's Mansion 3 is now available for Nintendo Switch and Nintendo Switch Lite, and your whole family is going to love playing it.
We got to attend a special Luigi's Mansion 3 event in Los Angeles at an old vintage hotel to celebrate this fun new game. Since Luigi's Mansion 3 takes place inside the Last Resort, a haunted hotel. So this old hotel was the perfect backdrop to check out the new game.
Oooh! It's getting spooky in here.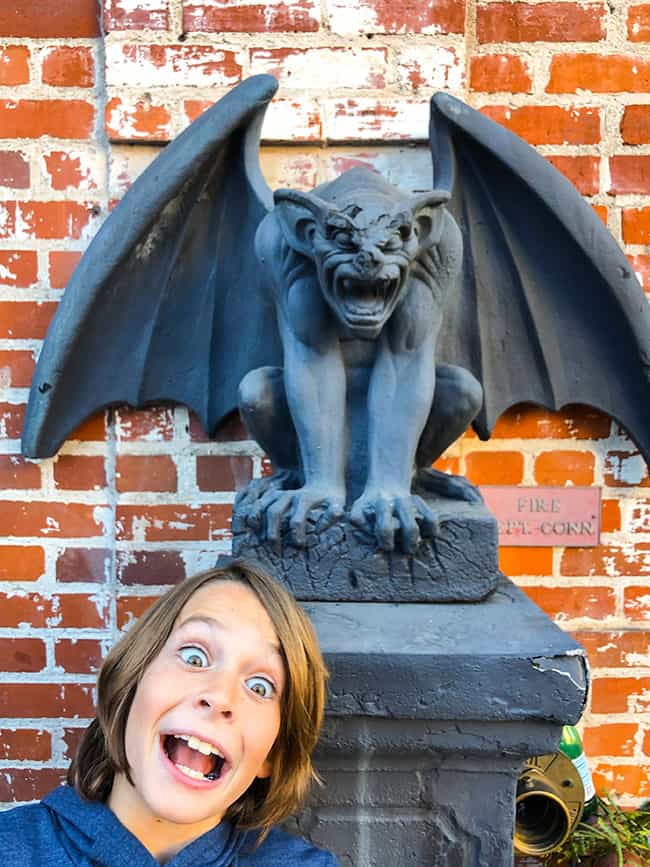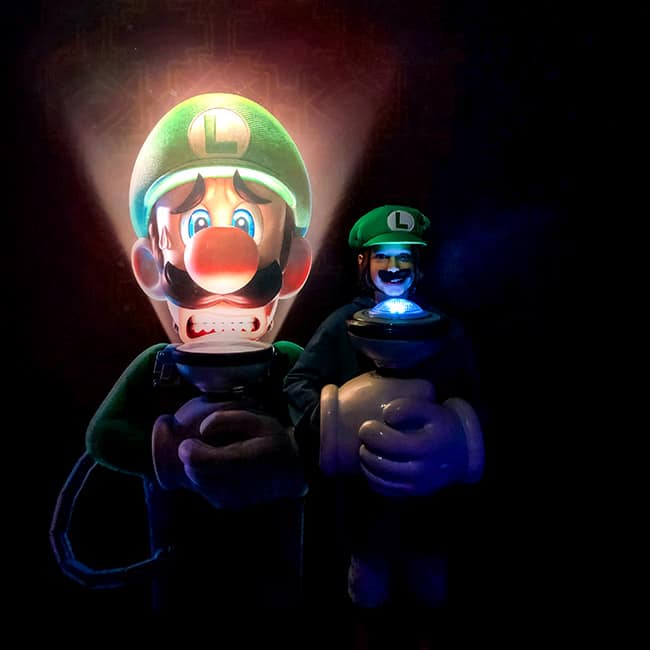 We headed into the party through the old elevator, with ghostly bellhops and ghoulish fog. The boys were so excited to check out the new game. We love our Nintendo Switch...especially because it's so family-friendly, and it being a brand I've trusted for so many years.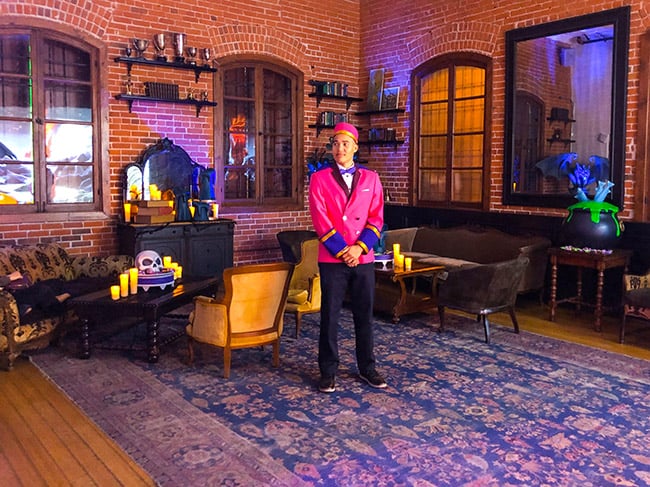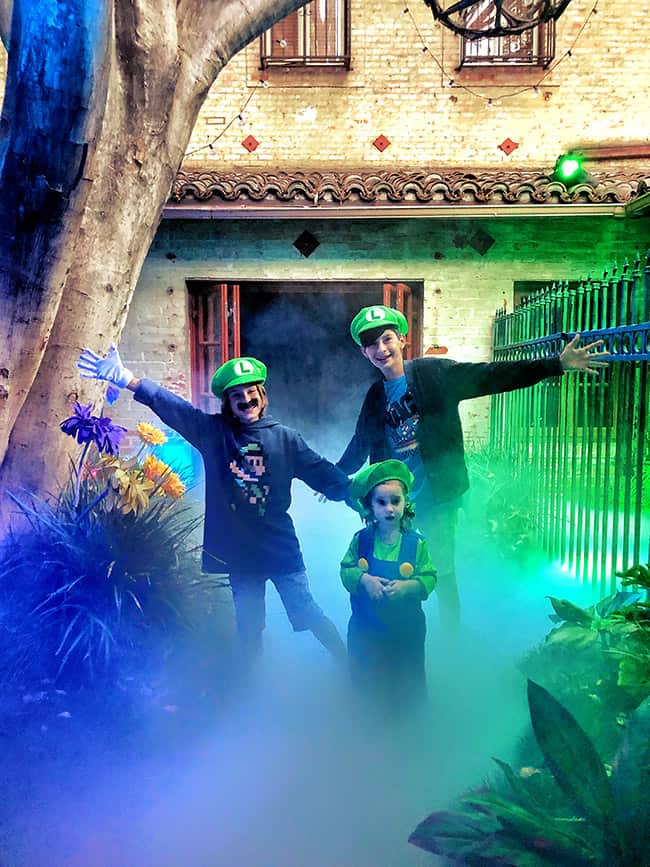 Then we got to check out the game!!! In our mustaches of course.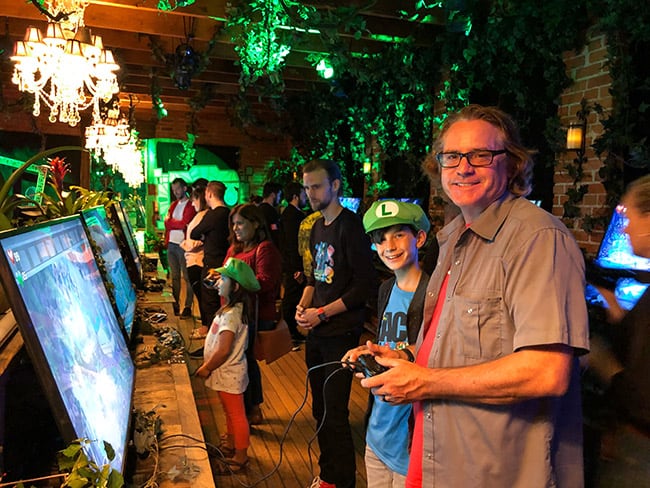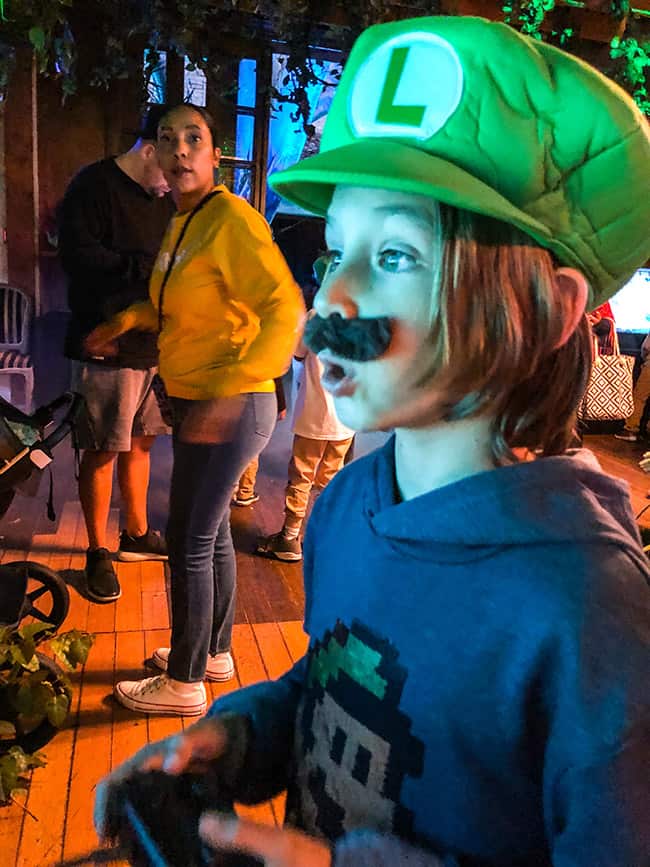 Luigi's Mansion 3 is the third in a series of fun Luigi games. In this episode, Luigi is at the Last Resort hotel and he needs to find his friends. It's up to him and his green doppelgänger, Gooigi, to save them. Your job is to help Luigi to ascend through Last Resort's differently themed floors and solve puzzles to find his friends...but beware!!! Along the way the the Last Resort is full of quirky contraptions and haunting enemies such as ghosts and ghost bosses that will try to stop you.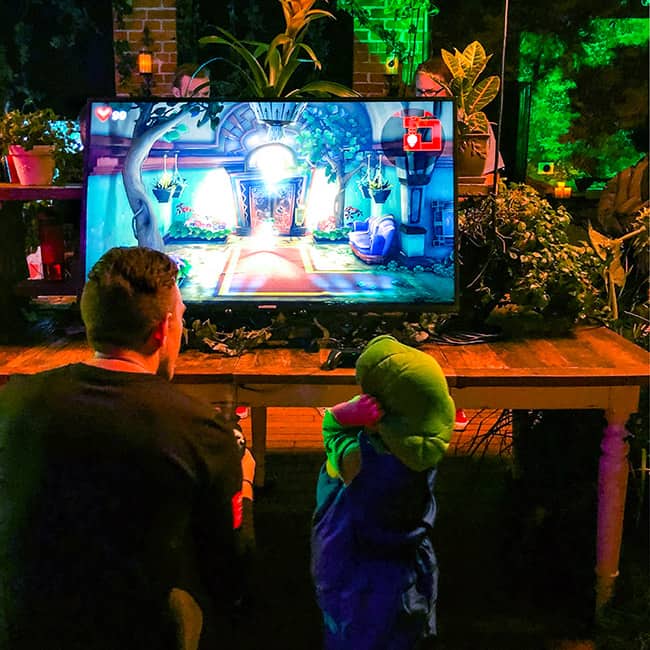 Game play moves in Luigi's Mansion 3 include – the suction shot, slam, burst, Strobulb, and Darklight. Luigi has a vacuum, the upgraded Poltergust G-00 with new improved functions. It acts as the essential ghost-hunting tool to slam and blow away ghosts and also contain them.
Throughout the hotel, you will help Luigi use his vacuum to defeat the ghosts and ultimately save his friends.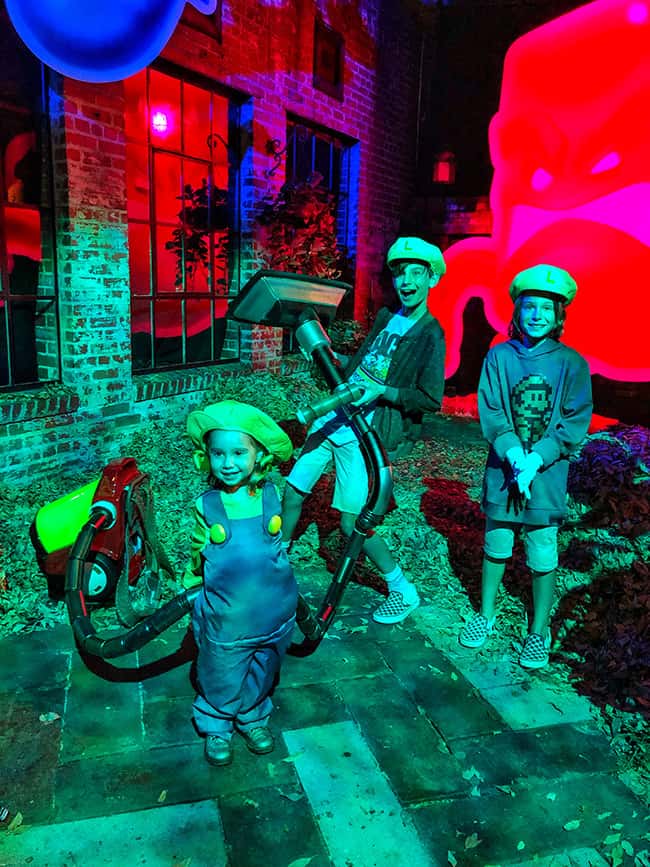 Fun characters in the game include Gooigi. A goo-version of Luigi. He can do what Luigi can't, such as slide through tight spaces while keeping his human shape. You can switch between him and Luigi during gameplay, or have a friend play him as your co-partner. And then there is Polterpup, who helps Luigi track down important items for Luigi and give him clues along the way.
Up to 8 players can team up together or online in the Scarescraper part of the game. Use the mini map to keep track of your teammates and race against the clock to defeat the ghosts, find all the toads and pass challenges.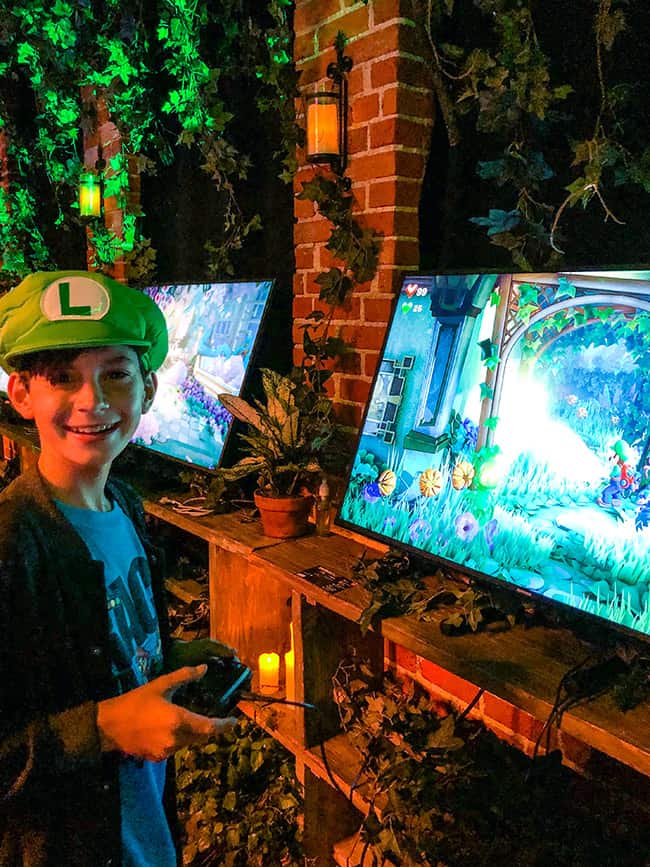 What a fun time we had checking out Luigi's Mansion 3, it's our new favorite game and the boys have been playing it non-stop. Even my husband and I love playing it. I would say it's a great a great game for parents who are learning to play the Nintendo Switch to learn on.
The holidays are coming up, and I highly recommend Luigi's Mansion 3. You can go wrong with it. Happy Gaming!!!!