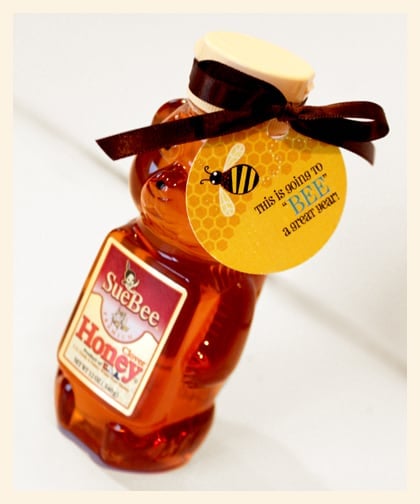 Every year, i try to give my boy's teachers a beginning of the school year gift. I don't know.....I think that it makes the teachers excited to start the year with my kiddies and to know that i am an involved parent. I want them to know that I am willing to help them out during the school year and that I appreciated them.
This year, I decided to give them honey bears. and designed a little circle tag that said...
"This is Going to BEE a Great Year! - And I loved how they turned out. A sweet and simple gift.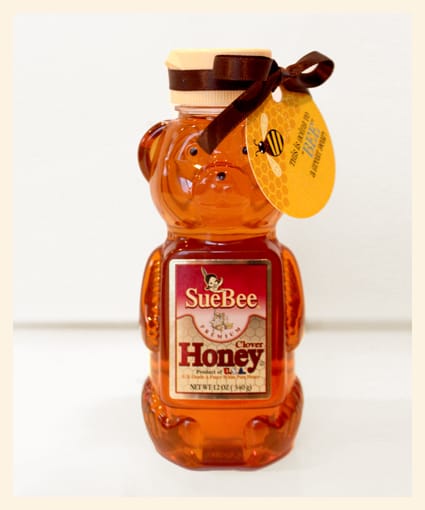 I've also designed a square tag that looked nice on this beehive shaped bottle that I found at the store.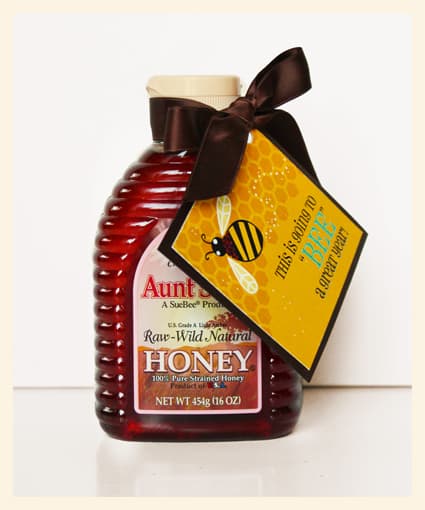 I love the hive shape of the bottle, however, the honey bear is my fave.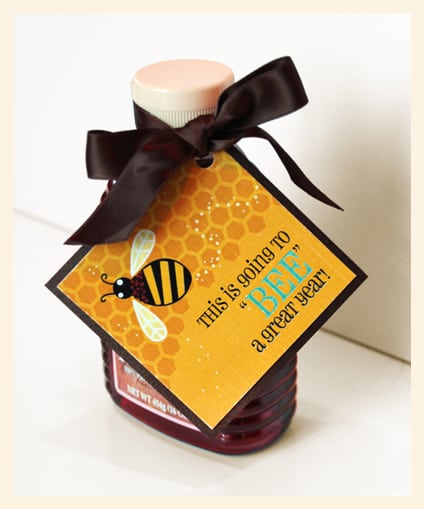 If you would like to make this gift for your teacher, i have included this 
free printable
for you to download.  it includes two sizes of the circle and square tags so that you can choose the best size for your honey bottles.
I can already tell, this is going to BEE a great year!