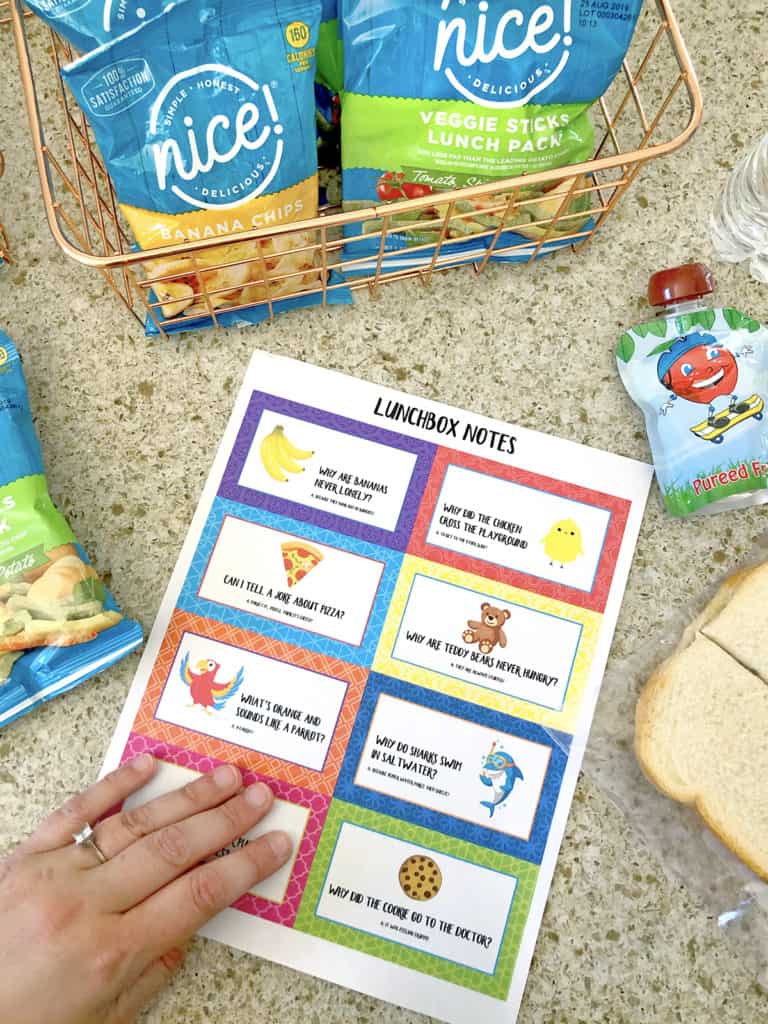 This post is sponsored by Walgreens. All opinions are my own.
Back to school mean back to packing lunches and snacks. If you are anything like me, you are always trying to find things the kids will eat or ways to make lunchtime fun so that the kids will eat. And not only eat but eat well. This is the hard part, especially because most families are very busy and on the go. But I have found some things to start off this school year's lunch packing off in a great way! Recently in Walgreens I found Nice!® products.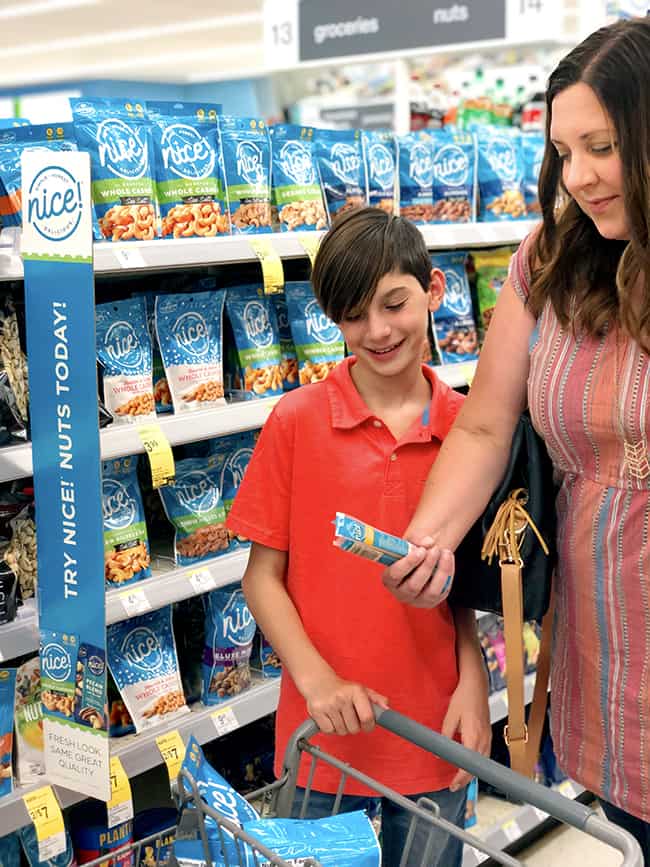 Nice!® products are conveniently available at Walgreens, making stocking up a snap. Plus, Nice!® foods taste great, feature better-for-you ingredients, and have transparent nutrition labelingon the front of every package, so you can feel good about buying delicious snacks from a brand you can trust!
I let my kids go through the store and pick the items they wanted in their lunches. They only eat what tastes good to them, so they have to be the ones to choose. Luckily, I know that Nice! foods deliver uncompromised quality and taste and offer a range of healthier products that nourish the body, and delicious treats that elevate the spirits.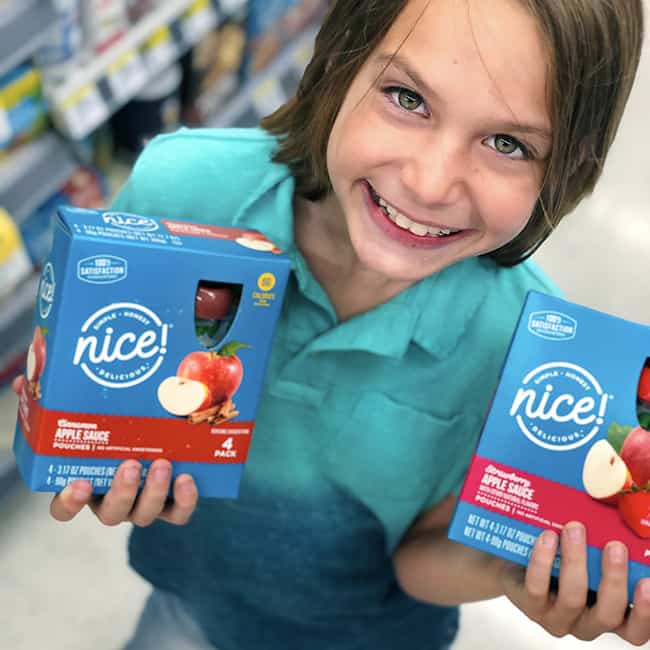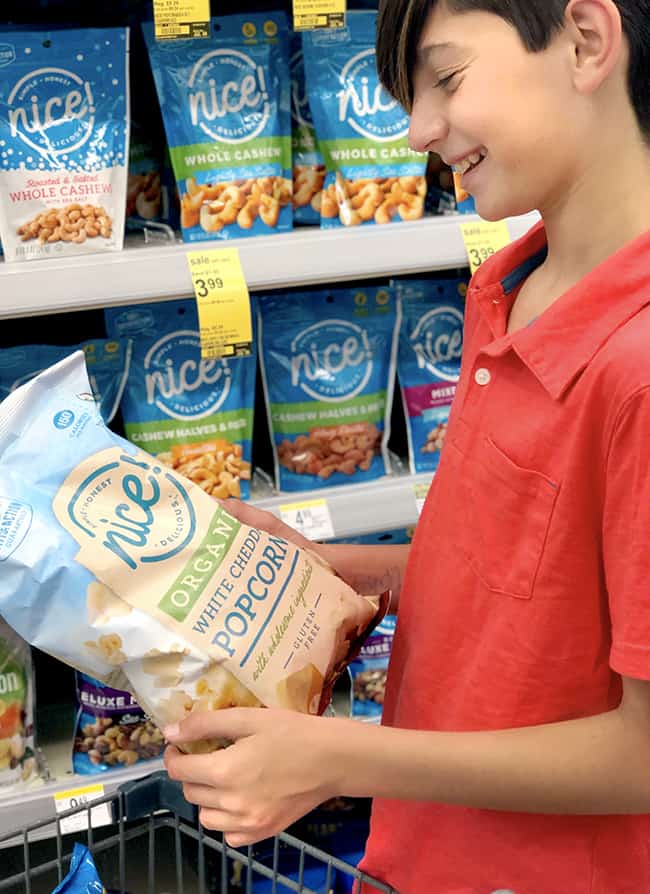 Nice! foods are conveniently labeled across the top of every package with nutritional information, so it is easy to see what is included in their products and also how many calories per serving. Nice! offers balanced food and beverages that tastes great and with ingredients you can feel good about. Nice! has no PHO's, no trans fats and striving to use real ingredients and reducing artificial ingredients, they even offer organic varieties. And did I mention FOR LESS? Nice! foods are easy on your grocery budget...and even discounted with Walgreens store promotions.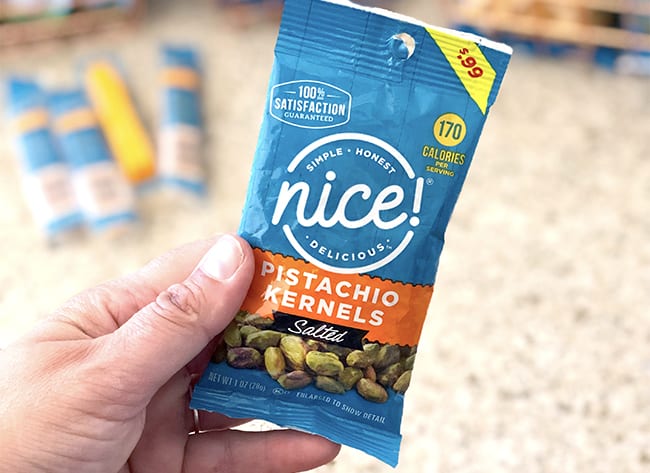 We left Walgreens with a cart full of Nice! snacks such as yogurt covered pretzels, nut and trail mix, sea salt popcorn, veggie chips, beef jerky, cheese sticks, apple sauces and waters. There was so much to choose from and the kids were excited to have all this yummy food for their school lunches and snacks.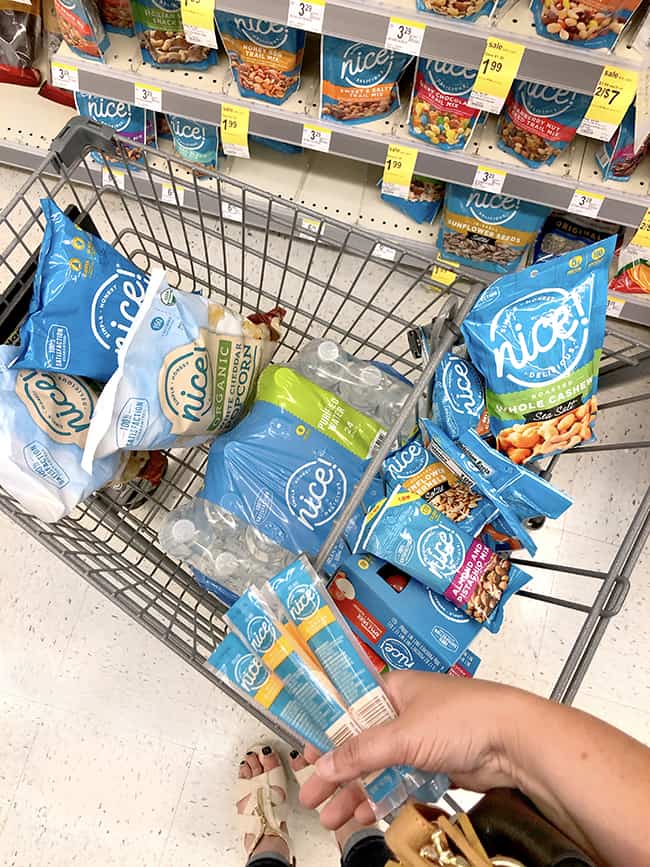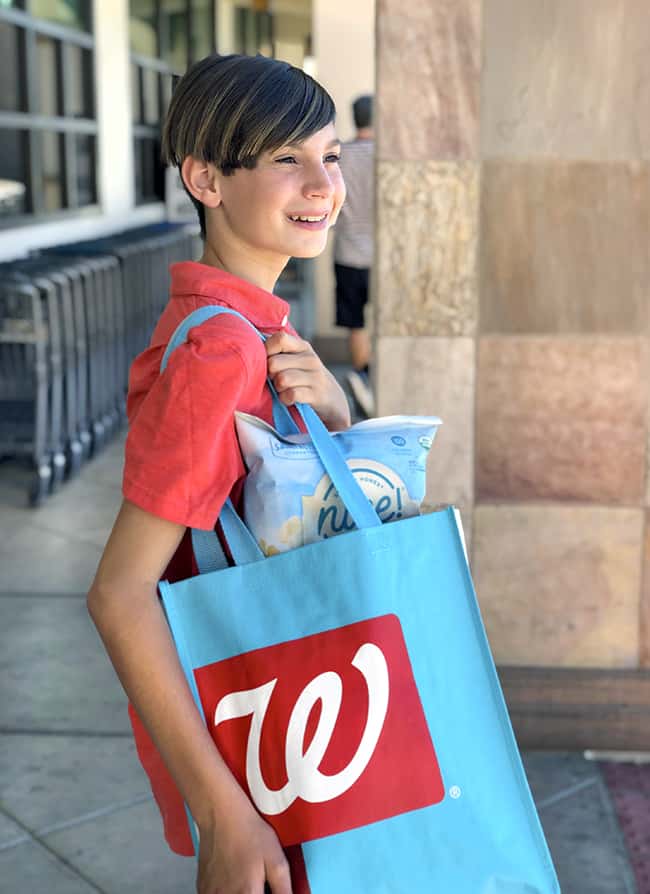 When it comes to lunch packing, I have a system down to make life easier and SAVE TIME. I make all the kid's sandwiches at the beginning of the week and put them in individual baggies. That means I only have to make sandwiched once a week. Woo who!!! Then, i take all the snacks and sides and put them in baskets, so that the are easily accessible for the kids. Each day, they make their own lunches by grabbing one of the sandwiches I made and adding all the snacks they like to their lunches. When they are done, I double check what they packed and send them on their way.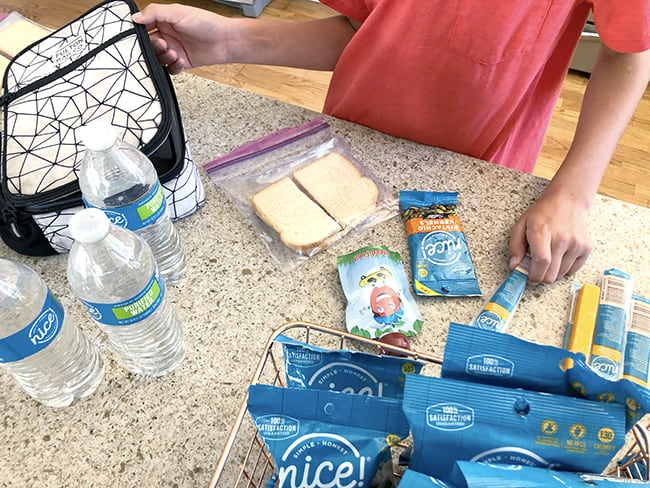 Also, to add a little bit of fun to my kids lunchtime, I created these fun little printable lunch notes with cheesy jokes on them. Lunchtime is not their favorite time of the day...they'd rather be playing a recess than eating. So I am hoping these jokes give them something to look forward to, and the new Nice!® snack entice them to get their tummies full to feel them through their busy day.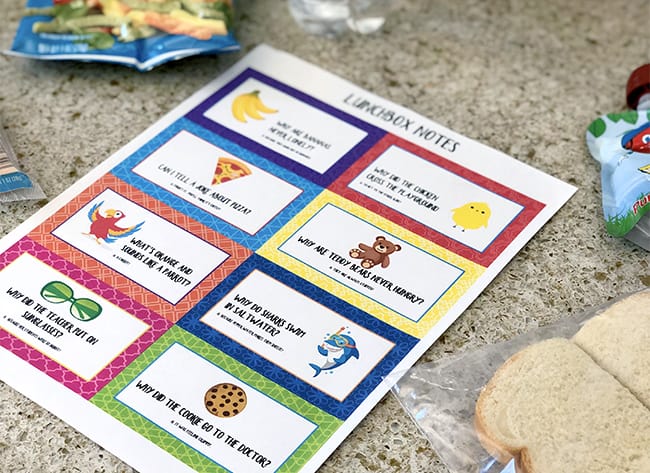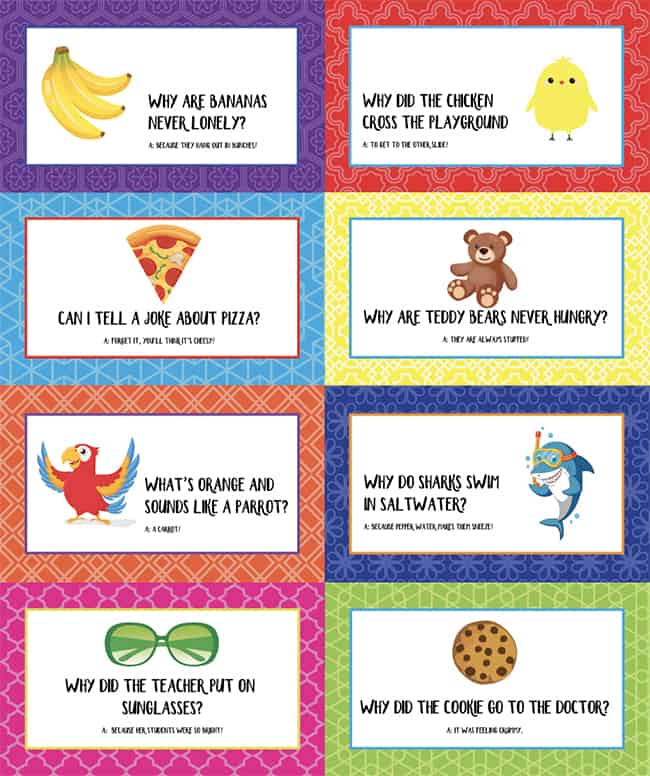 I have included the link to these free printable lunchbox notes here for your own personal use. Just download and print!
I wish all you parents a happy Back-to-School season and happy lunch packing. I know so many parents who dread this part of back to school. Hopefully with this inspiration and some Nice!@ products, lunch packing will be a bit easier.