This post is brought to you by The California Milk Processor Board, Real California Milk and The Motherhood. All opinions are my own.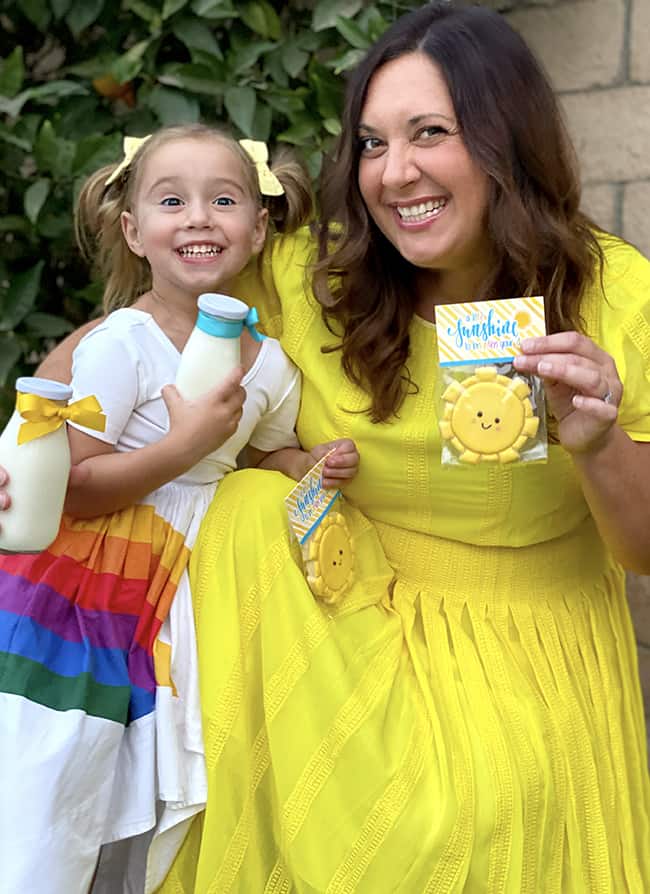 Have you volunteered or done an act of kindness lately? Well there is no better time than now!
I'm excited to share that the California Milk Processor Board (creators of got milk?) and the California Milk Advisory Board, representing California dairy farm families, are partnering with Feeding America to help provide 1 million meals and 1 million servings of milk to feeding programs throughout California. More than 4.2 million people in California face hunger and that number is rising. The COVID-19 pandemic has resulted in an increased need for food assistance in communities across the country.

The campaign is called "#FoodForThought" and it's dedicated to highlighting acts of kindness while inspiring and encouraging others to give back to their community. From now until September 30th, when you share or engage with a message of positivity or act of kindness post on Instagram, tagging @gotmilk and using the hashtag #FoodForThought, it will generate a donation towards the goal of 1 million meals.
(Make sure to read to the bottom for a chance to win a $100 gift card)
Send Sunshine to Someone with a Milk & Cookie Drop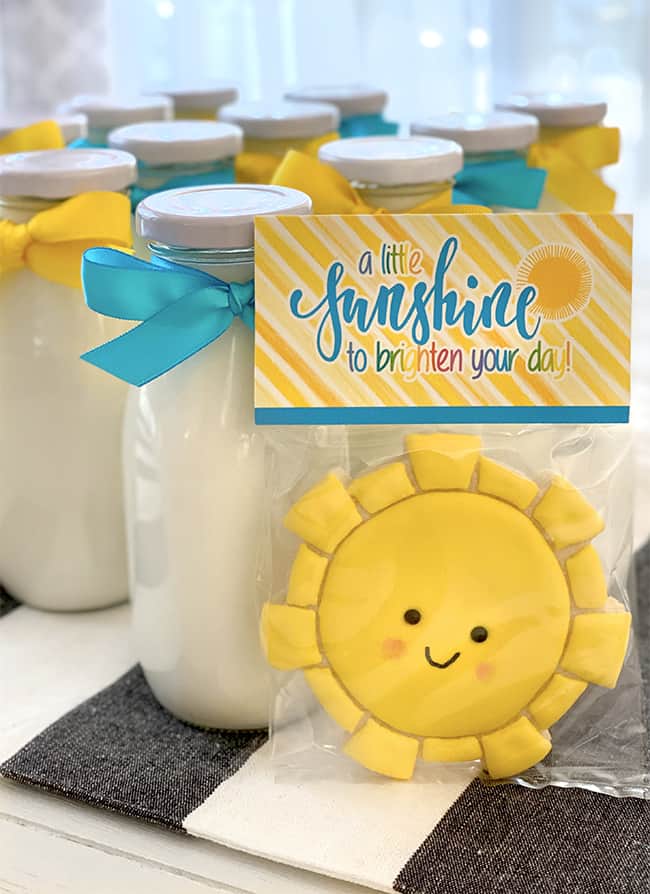 I recently took this challenged to do a small act of kindness for someone in my community. I decided to send a little sunshine to some parents and teachers dealing with distance learning by doing a MILK & COOKIE DROP. During these times, this new way of life can be hard. So, I thought it would be fun to leave a little bit of sunshine on their porches.
I had a friend create these adorable sun cookies. She placed them into cellophane bags…all ready to send out to my friends. You can probably find someone in your city to create some sun cookies, or you could just use cookies you make or buy at the store. If you want to stick to the sunshine theme, make sure you use yellow cookies.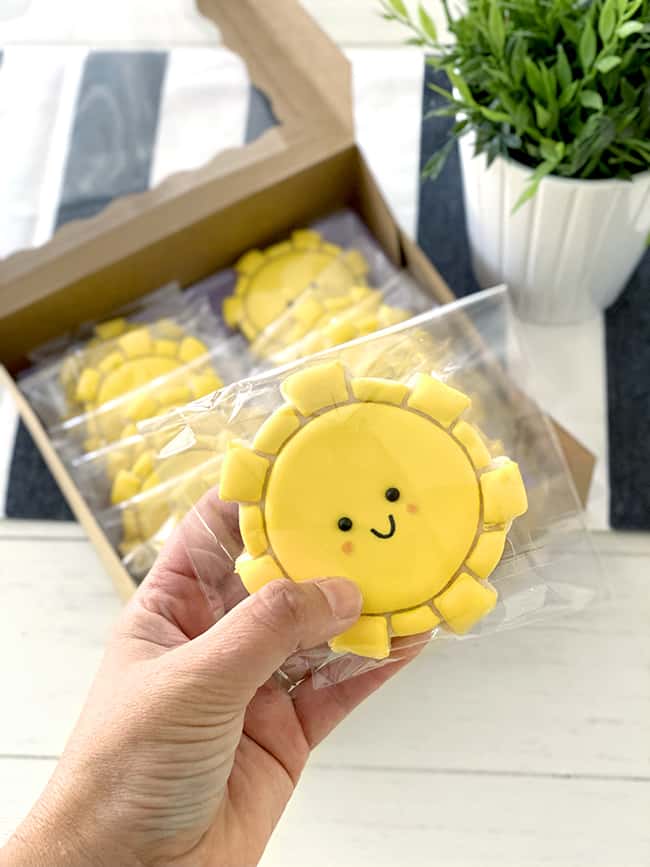 Then I created a fun printable tag with a yellow sunshine theme to top the cookie bags. You can download it for free here.
Then I cut out the tags, folded them in half and tapped them to my cookie bags.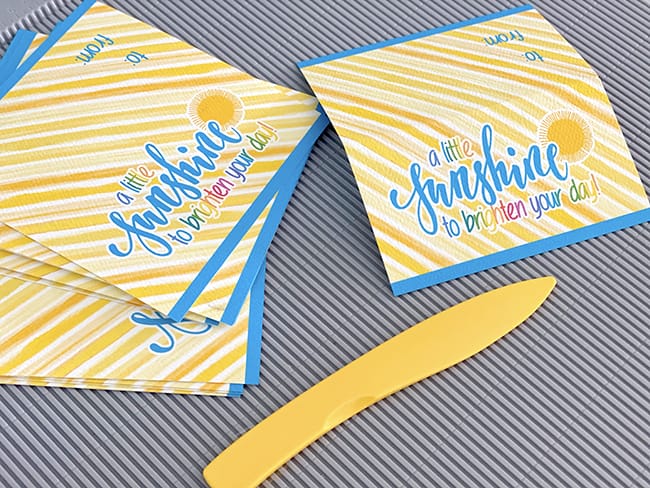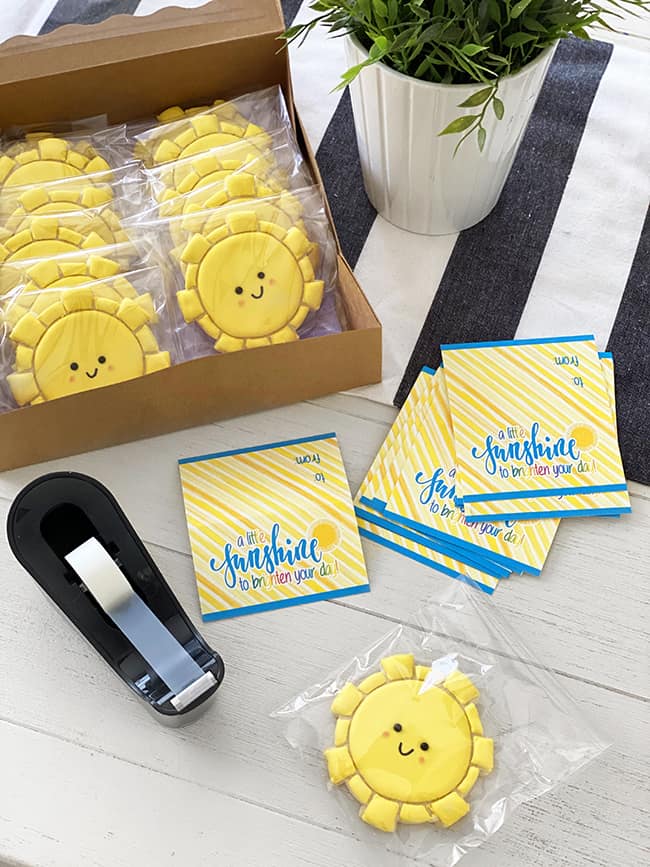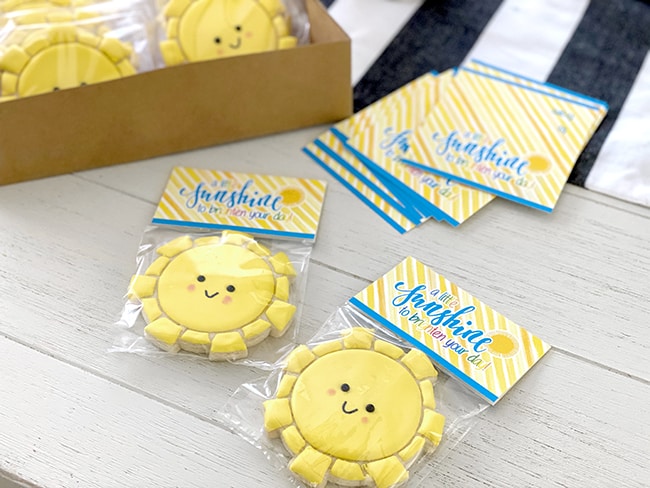 I found these great glass drink jars online perfect for my milk & cookies drop. I filled each of the glass drink jars with ice cold Real California Milk and then tied a cute satin ribbon around it just for a pop of color and to compliment my cookie topper.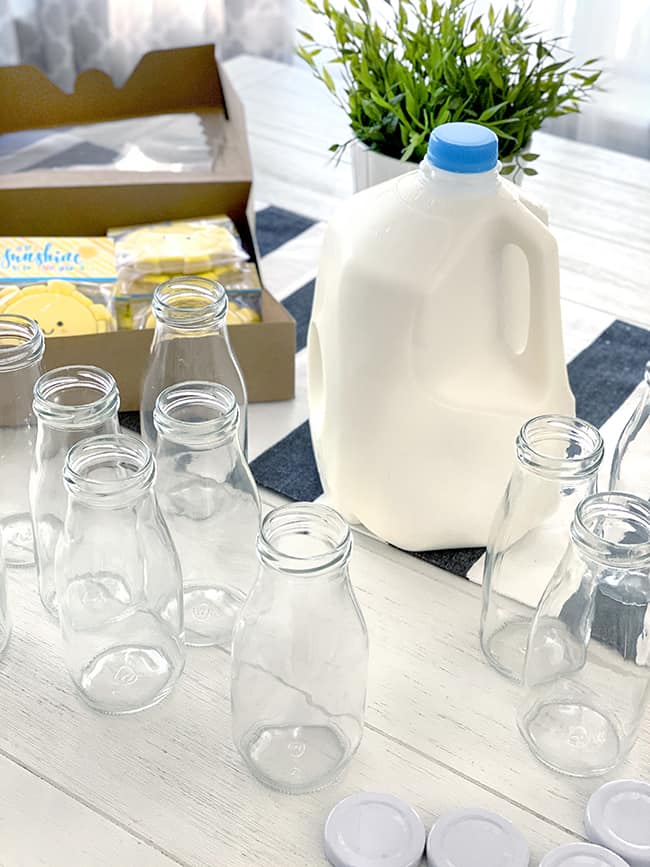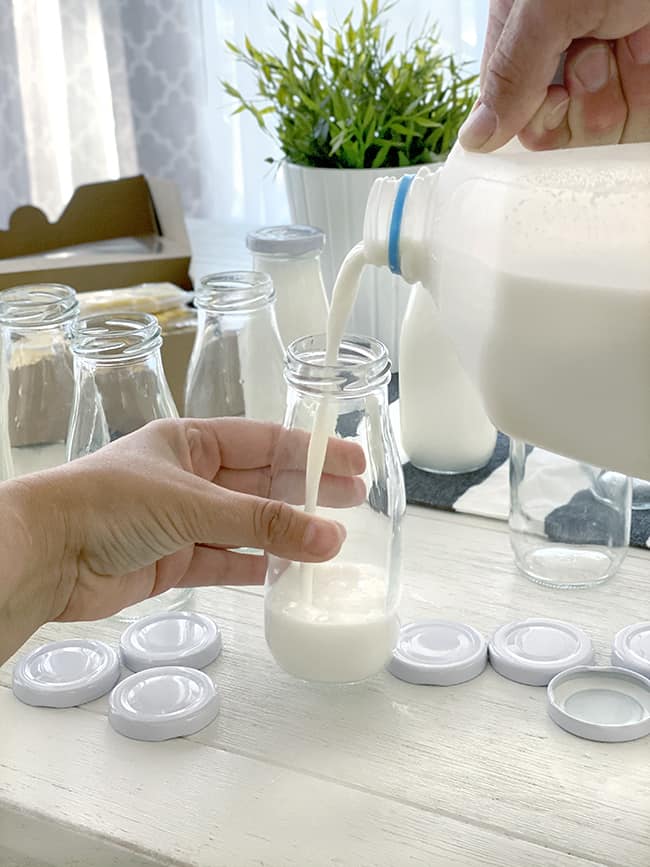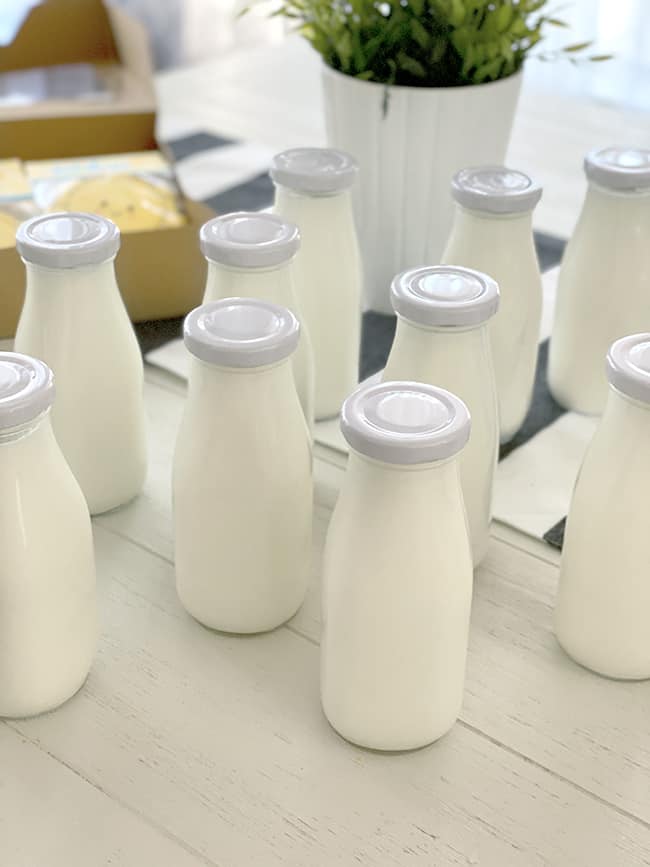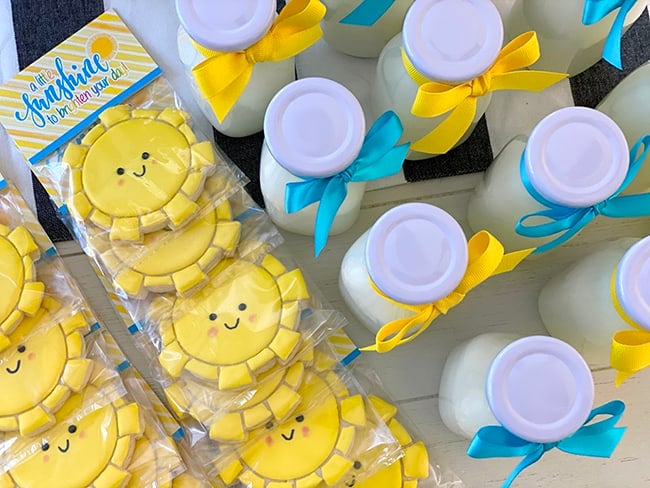 Whala! Aren't they adorable?
Then the kids and I hopped in the car and dropped them off at some of our friends and teacher's homes that are in the middle of distance learning.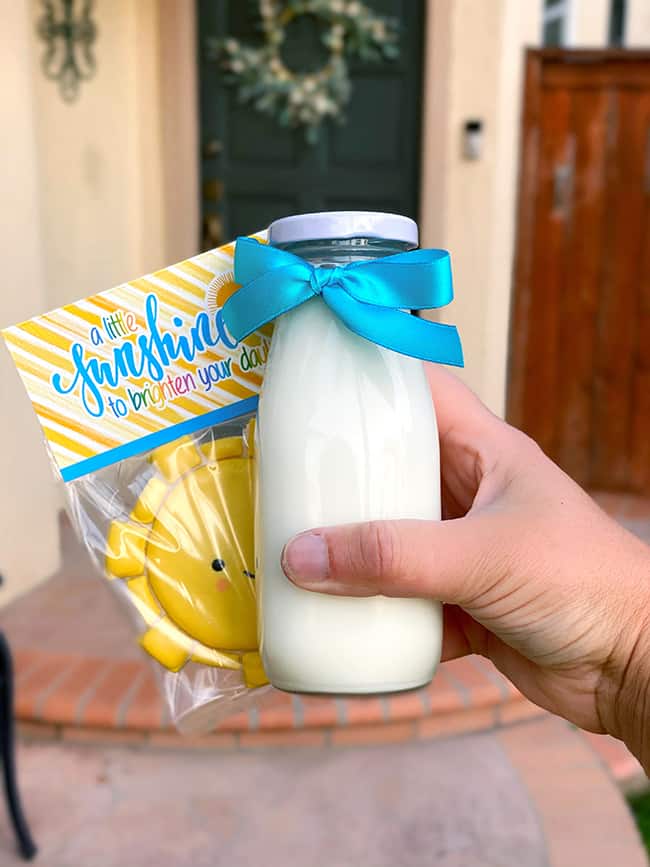 WOW! This was so much fun and made us feel awesome. It may be just a small act of kindness, but I am sure it made someone's day.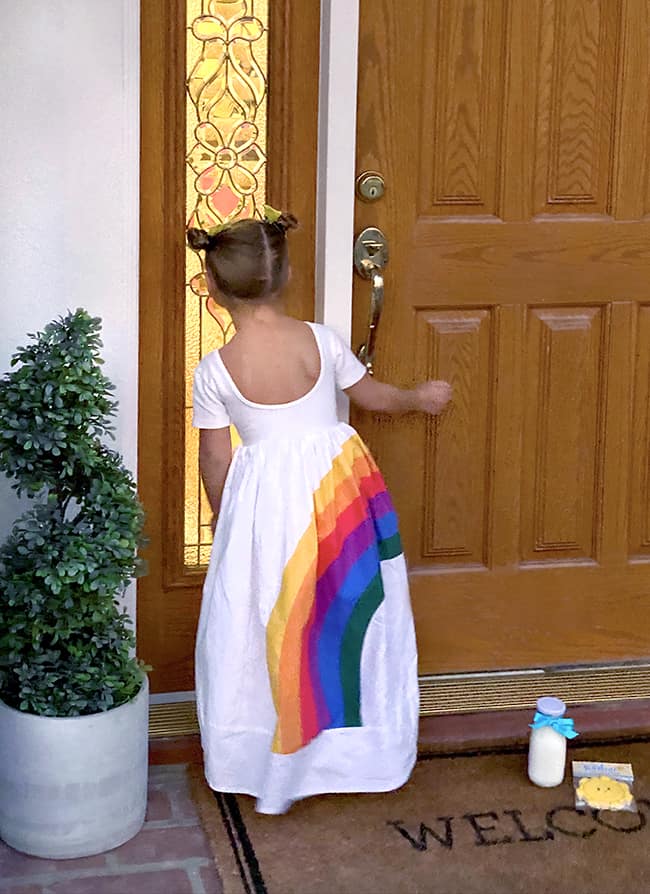 An act of kindness can be as small as a smile or as big as making a meal for a friend. Won't you join me in this worthy cause? Share your acts of kindness on Instagram, tagging @gotmilk and #FoodForThought and inspire others to give back to their local communities!
Ready. Set. Go.
Why Milk?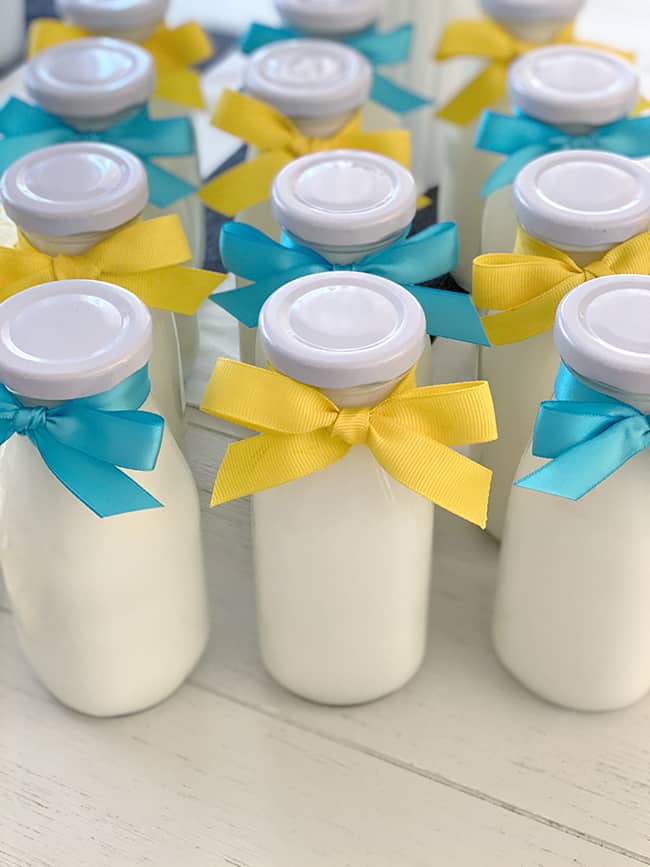 Milk does more than build strong bones. Milk's many vitamins and minerals benefit your overall health, inside and out. From disease prevention to muscle building, milk is an essential part of helping every body thrive.
Win a $100 Gift Card from Got Milk?
To sweeten the deal…I am giving away $100 to one of you! Please head over to our Instagram page to enter. All you have to do is leave a comment on this Instagram post what your own act of kindness would be.