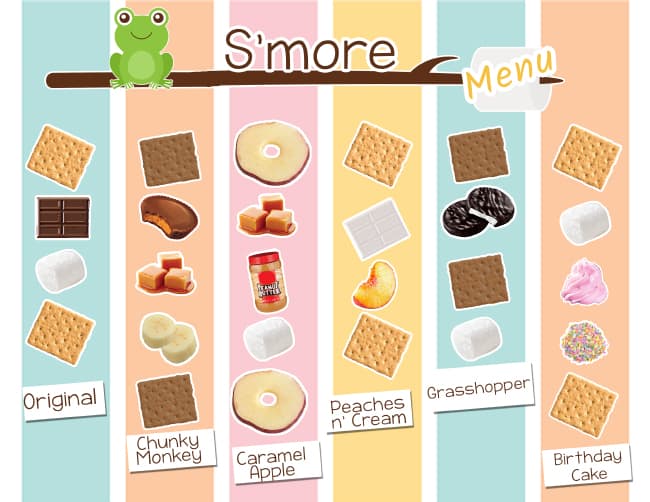 One of our family's favorite things to do during the month of August, is going camping at our local State Park. We look forward to this trip every year as the ending of our summer adventures. Of course, campfires and s'mores happen nightly! We make all sorts of s'mores...from original with just chocolate, grahams and marshmallows, to candy bar stuffed s'mores. And have you ever had a peaches n' Cream s'more?
To celebrate all things s'mores and the end of summer, I am sharing this fun Interactive S'more Menu. I have included a free printable pdf that you can download here, that has all the makings of a s'more and beyond.
The printable has this fun menu below that has 6 columns for kids (and adults) to create their own unique s'mores. You can write in a name for your s'more in the white boxes the bottom of each column.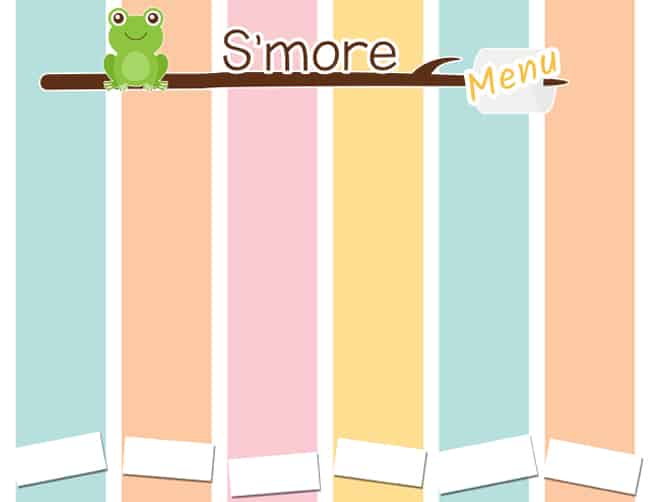 Then there are three more sheets that have a bunch of different s'more ingredients. Cut out all the ingredients and stack them up in the menu columns to make 6 fun s'more recipes. You can use the first photo in the post as an example.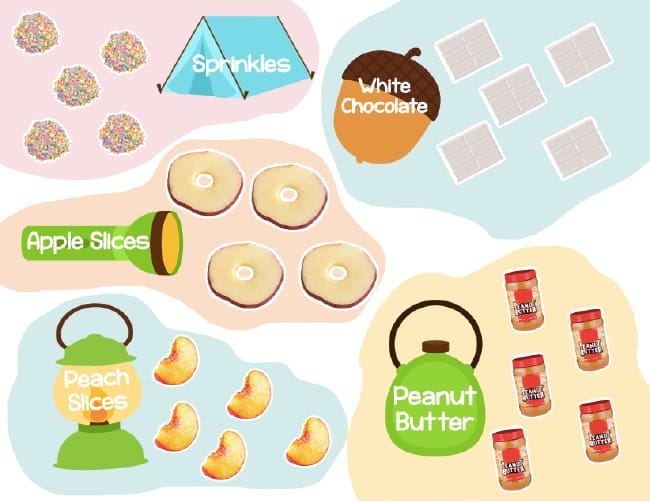 You could even purchase a bunch of these ingredients and have a s'more party where everyone creates a flight of s'more to enjoy. Or you could create a s'more menu at the beginning of the week and make a new s'more recipe each night. The options are endless!
Click here to download the Free S'more Menu Printables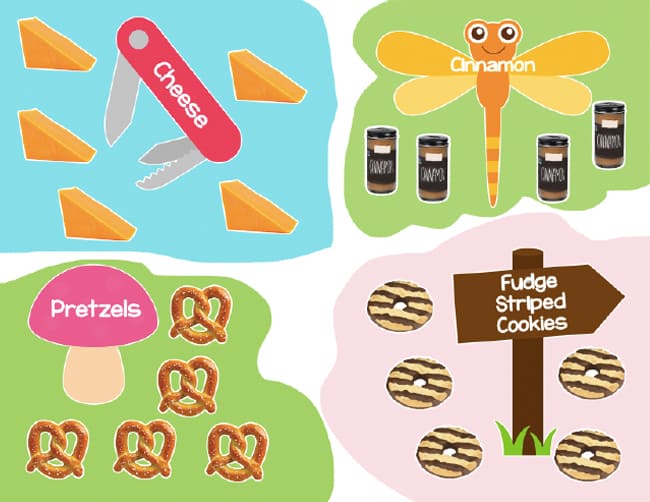 You don't even have to make real s'mores to enjoy these printables. Toddlers could have a lot of fun stacking the ingredients on the menu and making pretend s'mores. My daughter always wants to play the "s'more game."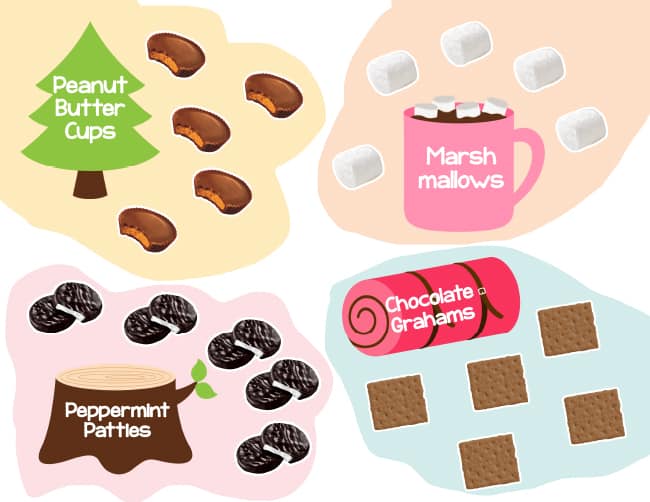 I hope you have a fun time with this printable as my family has. Now it's time for your kids to have some s'mores fun!