it's friday...and this is the last day of our first complete week of school. its been a long week for my youngest, Kyle, who just started kindergarden. this is the first year that our school has gone to all-day kindergarden. it sure makes for a LONG day for these little guys.
so, now that the school routine has come into full swing....i've got to get back into making sure all the homework gets done, papers get signed, lunches are made (to order) and spelling tests are studied for. luckily, my oldest is very good at doing his homework....my youngest.....let's just say i hope things go better than this week. i assume starting school is just an adjustment....and he will start enjoying it soon.
and since today is friday, friday = spelling tests. we try to get a little practice in everyday.....and i even try to sneak it in wherever i can. here is a great way to get a little more practice in during the week.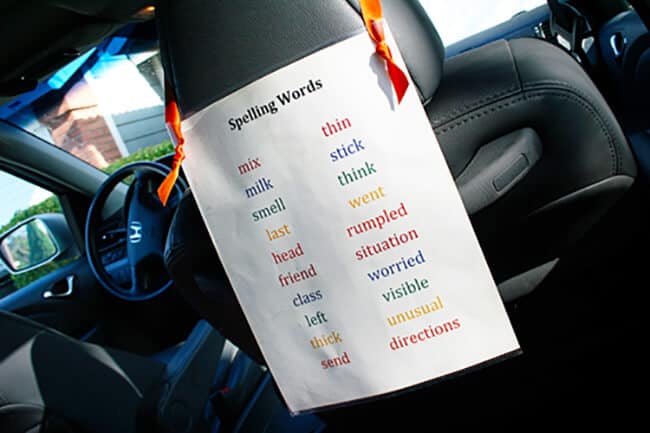 spelling words printed on a sheet of paper + plastic page + ribbon = study guide
whala!
just slip it over the car seat headrest. each week we just slip a new word list into the plastic page for that week's spelling test.
now, all that time driving in the car now has a purpose!