This is a sponsored conversation written by me on behalf of Dannon® Oikos® Greek Yogurt and Danimals® Kids Smoothies. The opinions and text are all mine.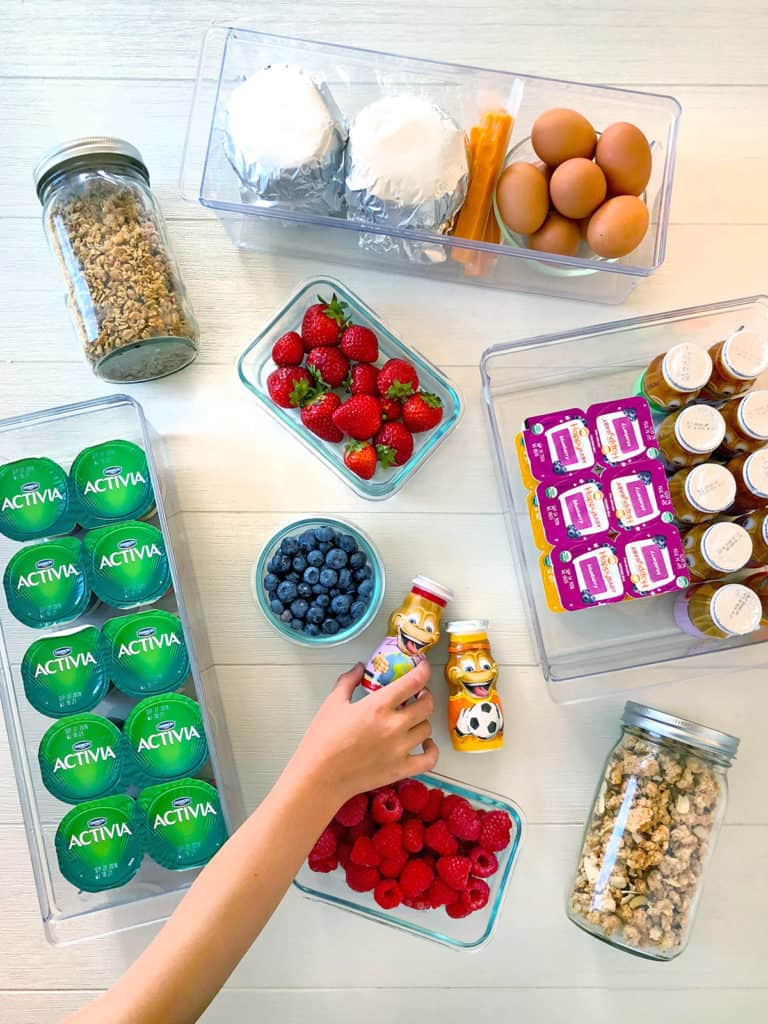 so, finally my kids are back to school! we had an entire summer of fun, and the time spent together with the kids was great. but now i'm ready for some alone time (well almost...obviously i still have little miss Dani Kat home with me). i always use these first few weeks of back-to-school to get our lives back organized and our daily routines going again. that includes stocking up the fridge with food so everyone can eat around their busy schedules. this is my favorite job because i get to go to my favorite place...TARGET!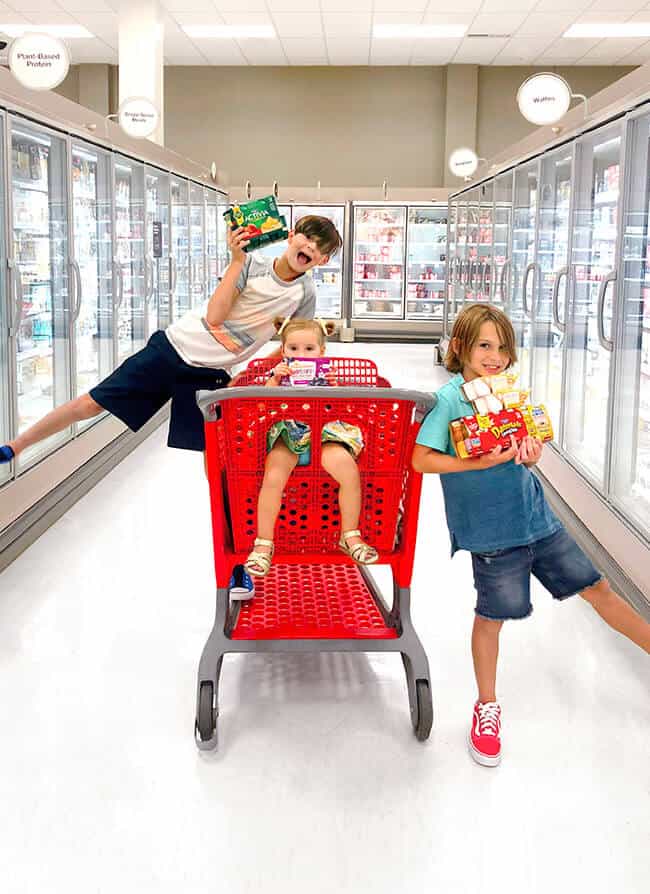 this year, i have three different drop-off times at three different schools. mornings are going to be rough. so breakfast organization is key. i stocked up on all the kids favorites so they can easily grab and go in the mornings. yogurt is a big hit with the kids, they all like it. i've got all ages, so i bought a few different varieties including Activa, Danimals Smoothies and Happy Baby Organics. i also picked up some granola, fruits, cheese, breakfast sandwiches and hard boiled eggs. this is the very reason i love Target...everything i need in one stop!
they all have their own likes, so i make sure to cover all the bases, getting varieties of everything. then i prepare it so it's easy to transport. this way, if we're running behind, they can still take nutritious food with them while we are driving.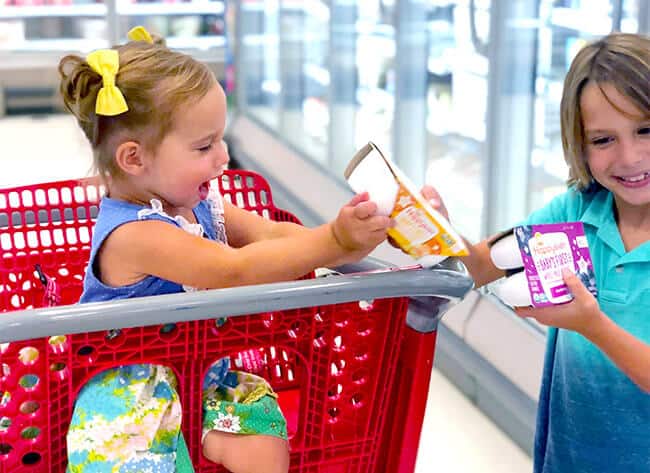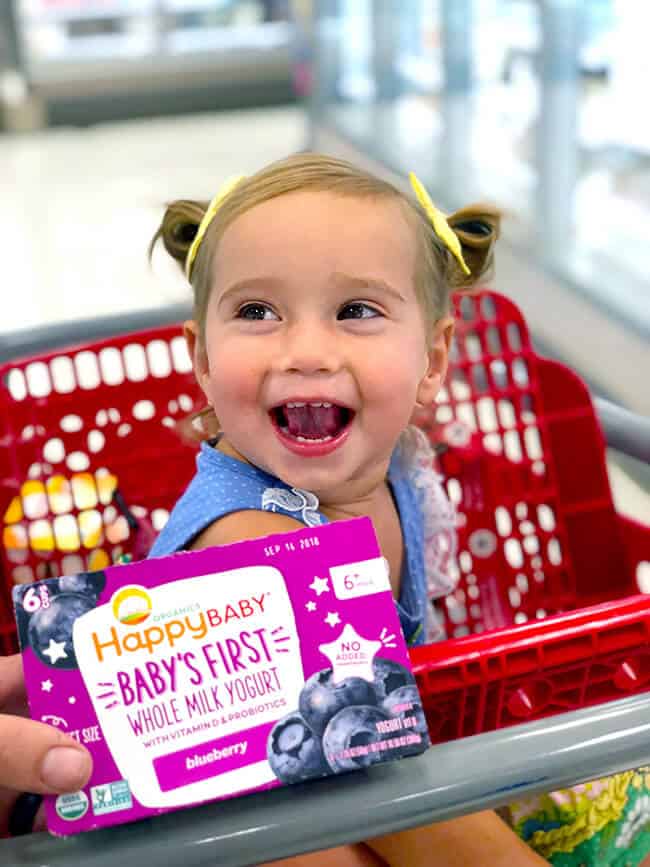 when it comes to organizing the refrigerator for the school year, i love using these clear plastic bins...which can also be found at Target. it keeps the food together in groups and i don't have to worry about a stray yogurt getting lost in the fridge. the bins make it easy for the kids to see what we have and to grab their breakfast in a hurry. i also love clear glass containers for storing food.
see! nice and tidy.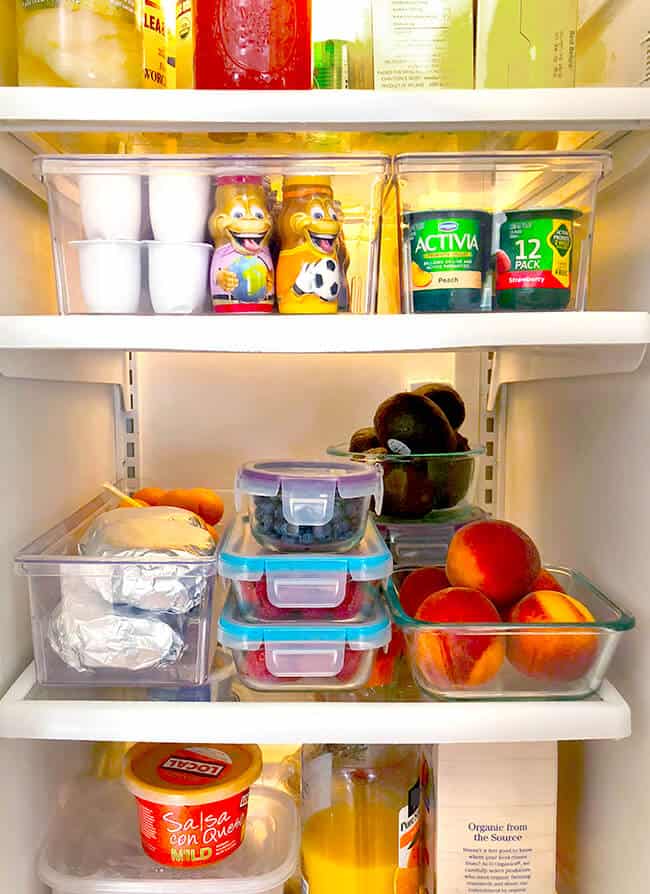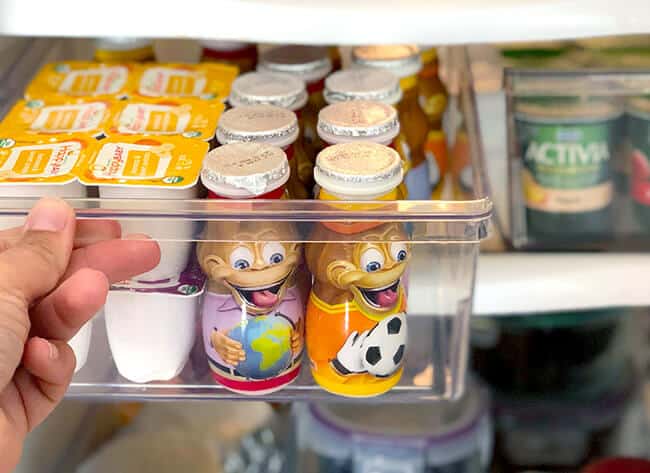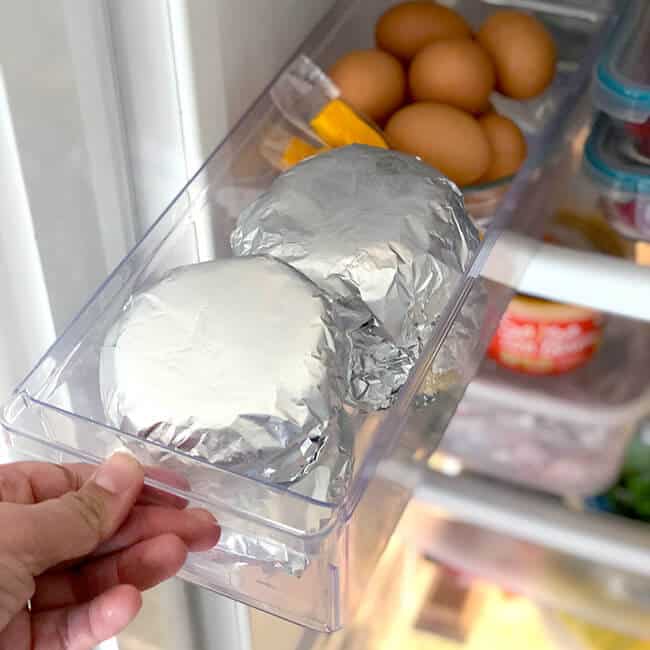 this year, my kids are really into parfaits. so i made a little granola station where they can get the granola they like and layer it with yogurt and berries. i keep my fridge stocked in sections to keep us organized. i can easily see when we are running out of certain items, and the kids can easily find what they want to eat.
for the granola station, i keep little jars, spoons and granola on the cupboard so the boys can make their parfaits quickly. the berries i keep in the refrigerator in glass containers which keep them fresher longer. one cup of Activa yogurt is the perfect amount for one parfait that is layered with granola and berries.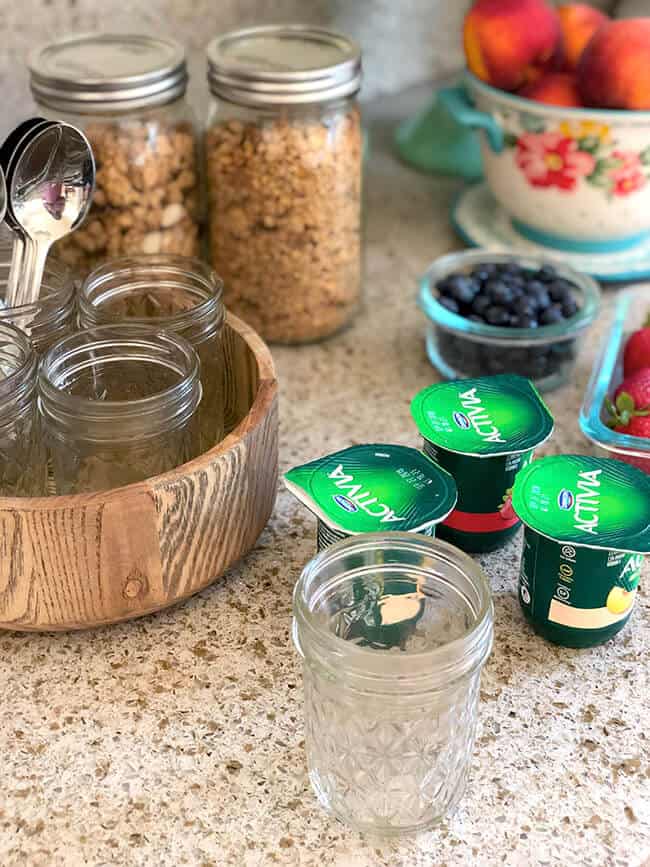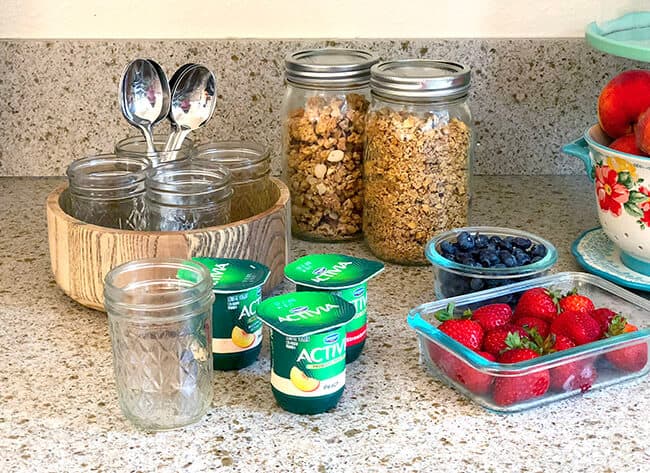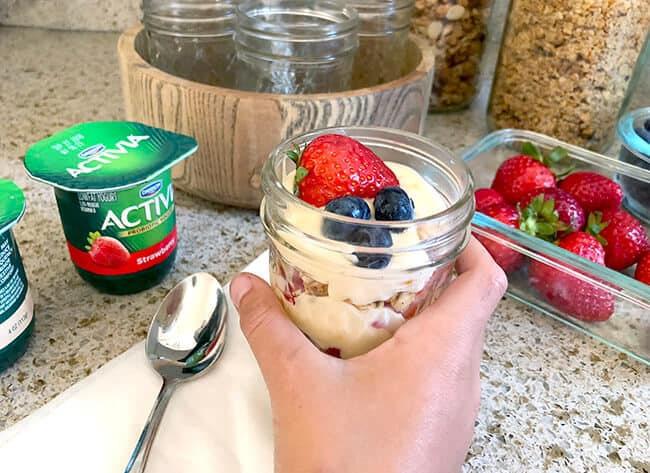 my boys and little girlie are thrilled to have their favorite breakfast foods ready each morning. and i am happy that they are getting a full tummy with nutritious food to keep them satisfied throughout the school day.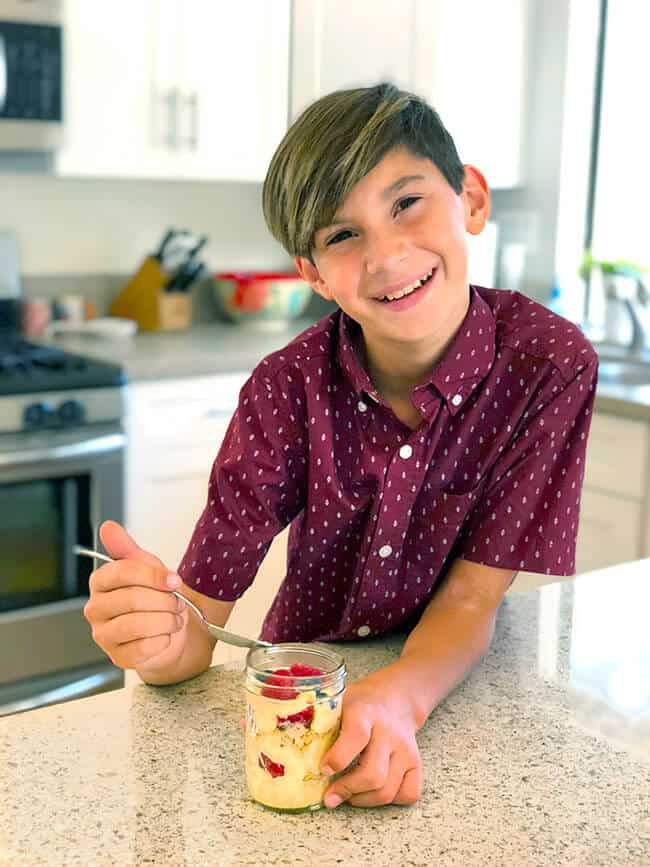 these Danimal Smoothies are so cute and easy to drink in the car. Vann loves to have them along with some toast and fruit.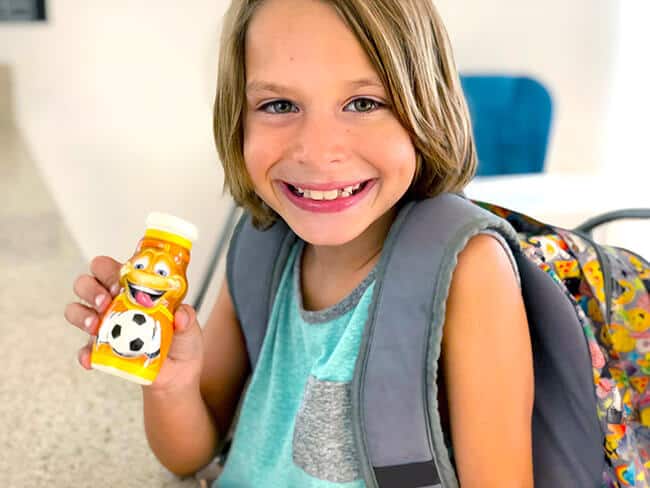 and my teen will eat anything!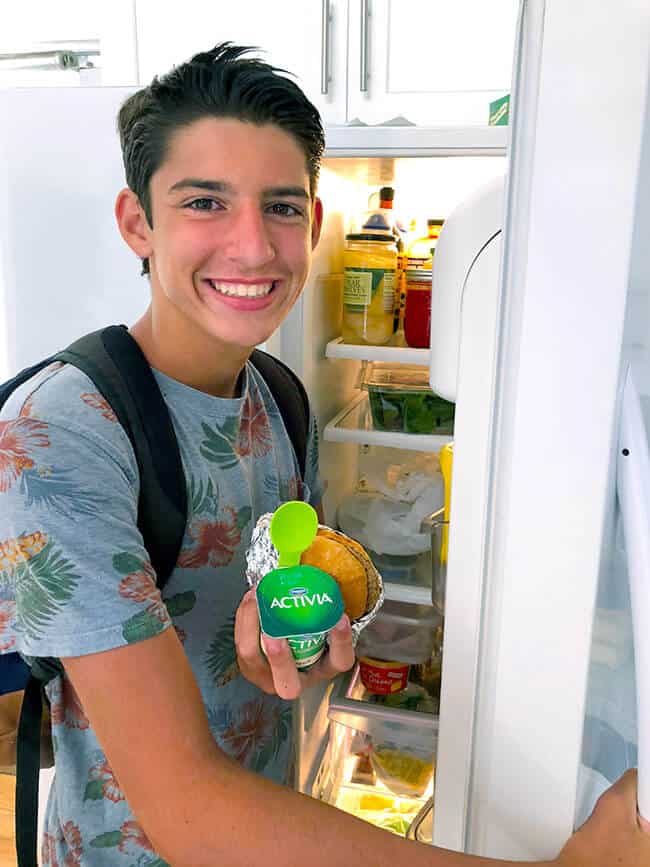 i especially love the small sizes of the Happy Family Organics yogurts for toddlers. the perfect size for her to feed herself and not have any wasted yogurt. a little messy still...but she is doing great. and the flavors are yummy too!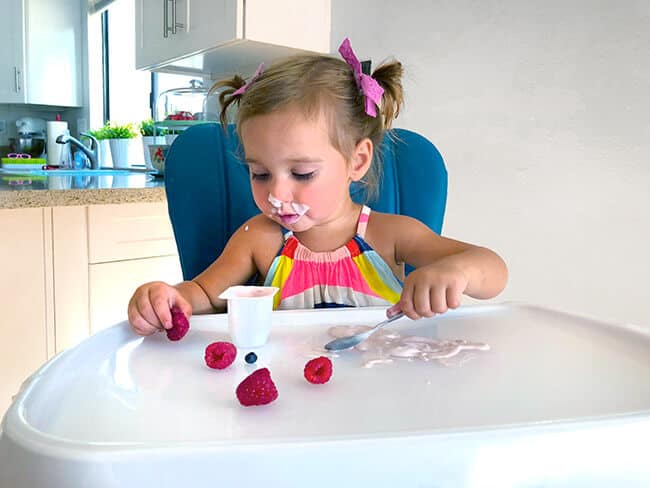 by organizing our breakfast foods (thy also love them for snacks) we are off to a great school year. we haven't been late yet, and i haven't heard any complaints of not having any good food to eat. now that is a win in my mom book!
Happy Back to School!!!