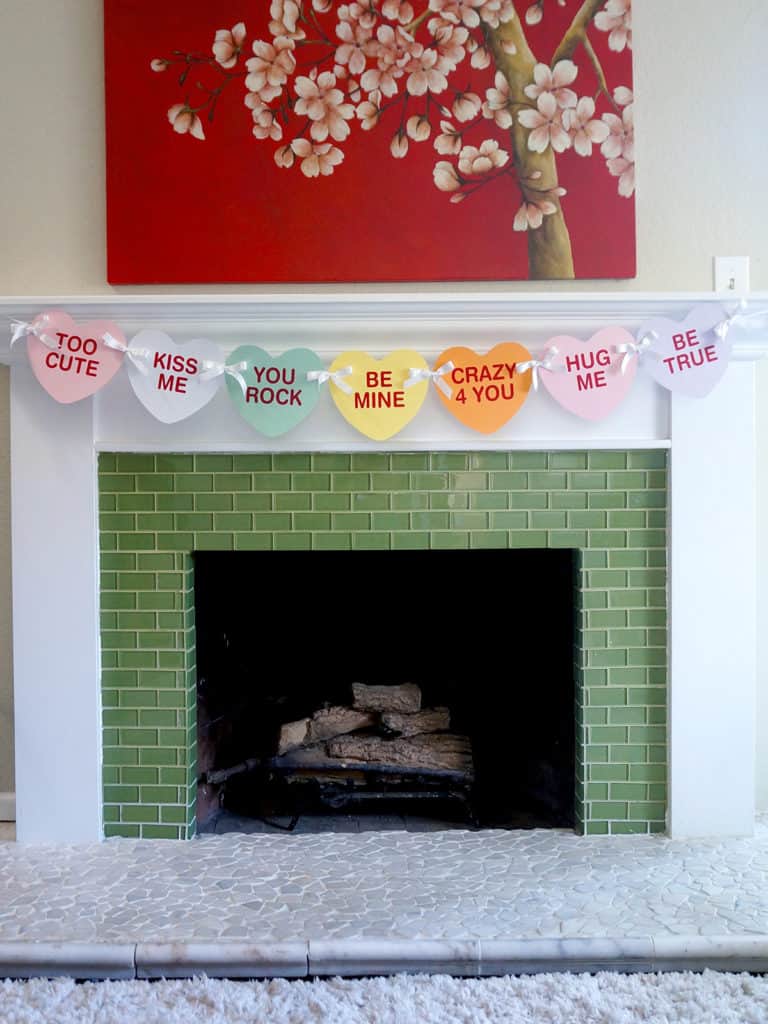 I'm very excited to decorate for Valentine's Day! I always forget until it is to late to bother, but not this year. I love Valentine's Day so much that I decided to create the cute Conversation Heart Banner. Plus, I especially love this holiday because it gives me an excuse to bring some pink into the house.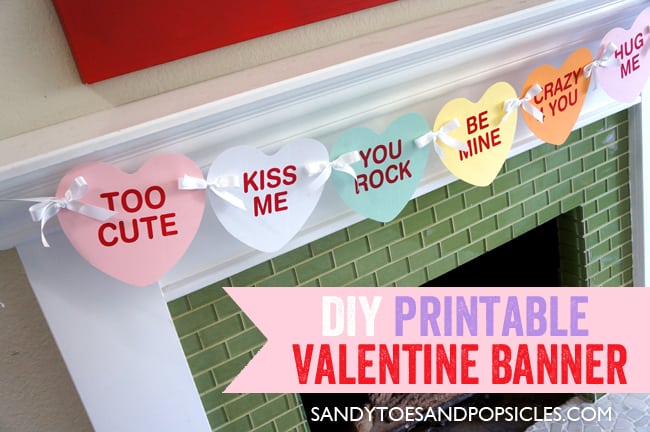 Conversation Heart are the iconic candy for Valentine's Day, so that is the theme of this Valentine's Day printable. You can't get cuter that this!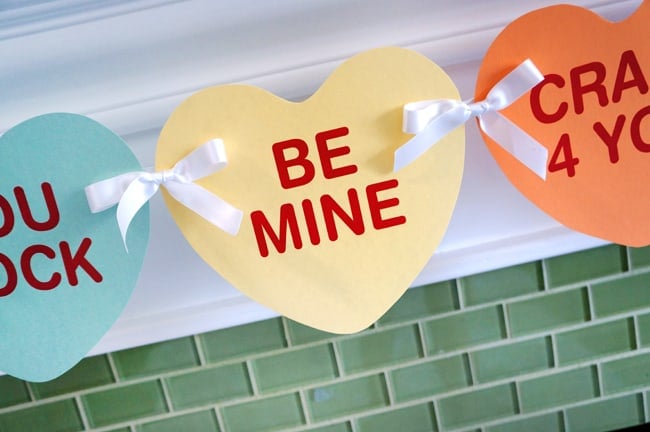 This banner is super simple to create. All you need is some ribbon, colored card stock and a printer, I've created the free printable for you to use. And if you don't have room for a banner, you can just print out the hearts and put them up on the wall.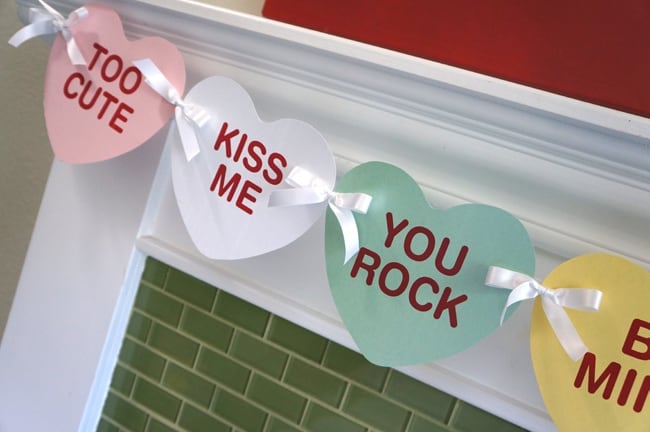 It turned just as I imagined…even a little better than I thought it would. I especially think the bows made it look so adorable.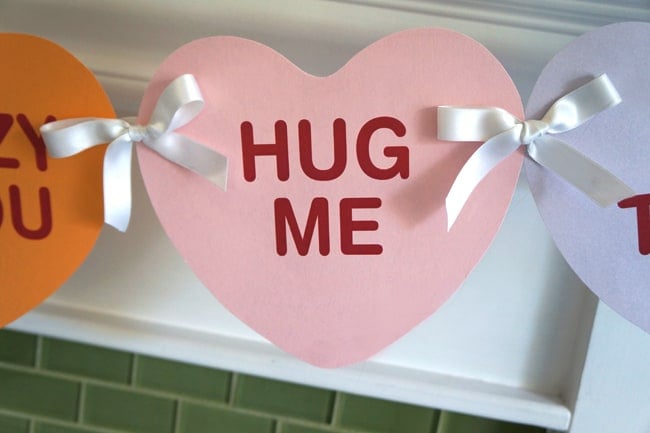 How to Make the Conversation Heart Banner
What you need
• Colored cardstock (7)
• Ribbon or string ( I used ½" white satin ribbon )
• Free printable Valentine's Day banner PDF
• Hole punch
• Scissors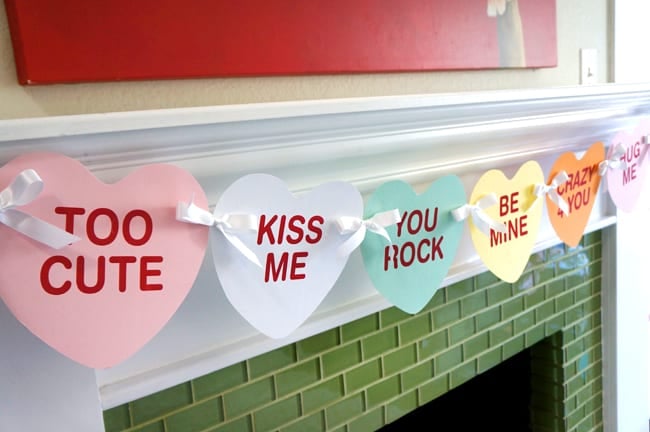 Directions
Print out the conversation heart messages onto colored card stock sheets. I used colors true to real conversation heart candies. Here is the printable ---> Valentine's Day printable
Cut out the hearts
Punch a hole on each side of the heart where you will run your string through. if you wish to hang them differently, punch your holes accordingly.
Use ribbon or string to tie the hearts together. I thought bows were cute, so i tied a bow between each heart. Also tie a piece of longer ribbon to each side of the banner so that you can hang it up.
Your banner is now finished!
Get the Spanish Version
ALSO….if you are interested in having your Valentine banner printed in spanish, you can head here.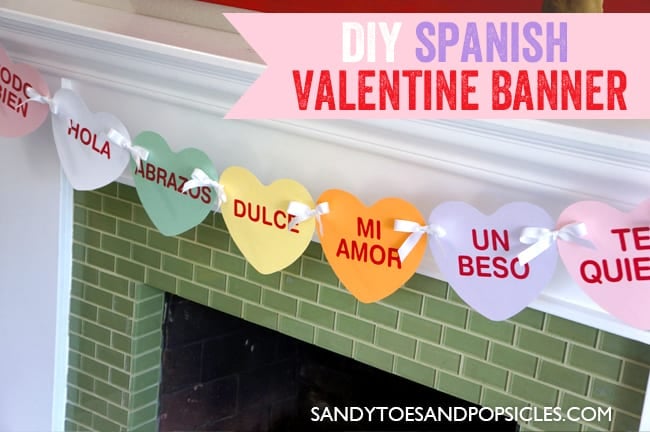 More Fun Valentine Things to Make!