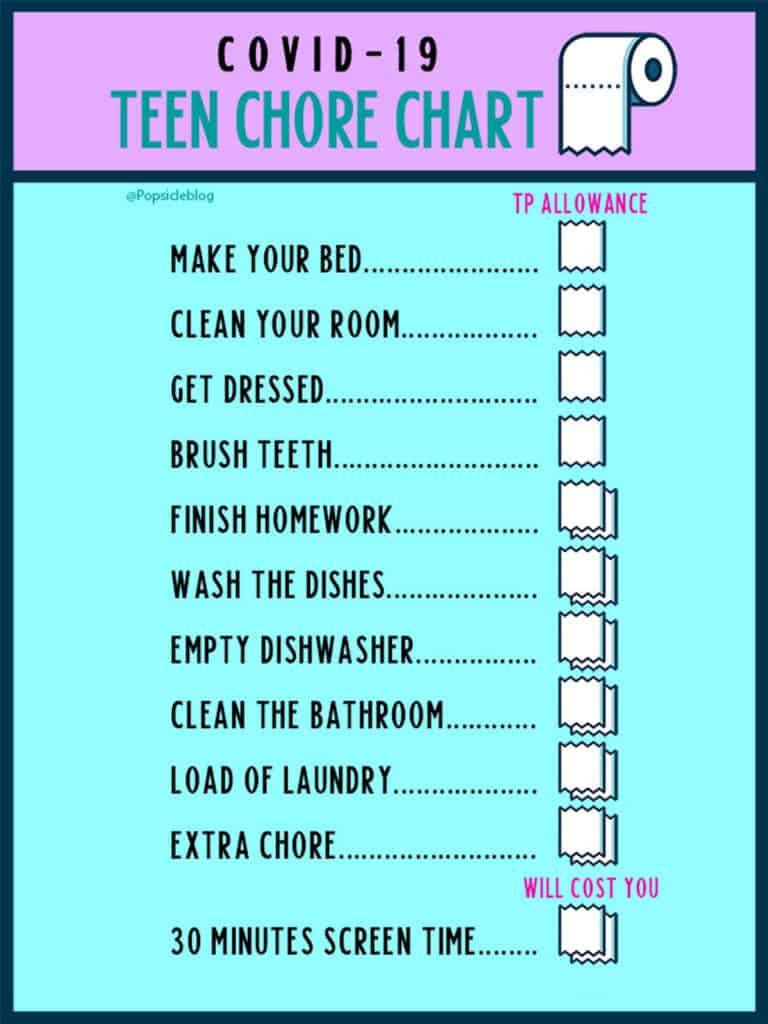 Need something to motivate your teens and tweens to get through the Covid-19 School Break? Because if your kids are anything like my kids, all they are going to want to do is play on their phones or game consoles.
Soooooo, here is what you do. Gather all the toilet paper in the house, and have them earn their daily supply! If they want to go number one or two, what are they going to do? Some chores of course. Make your bed, get a square. Finish your homework, get two squares. Will it work?....hmmmm, it's really tempting. And I even made a FREE Printable Cover-19 Teen Chore Chart for you to download.
Okay, okay, okay. I'm kidding! Or am I not? I mean, is it really cruel to limit toilet paper to your kids? I heard its worth like more than gold these days.
Click here to Download you FREE Printable Covid-19 Teen Chore Chart.
And may all the strength and good parenting vibes be with you. I have a feeling we are all going to need it in the coming weeks.