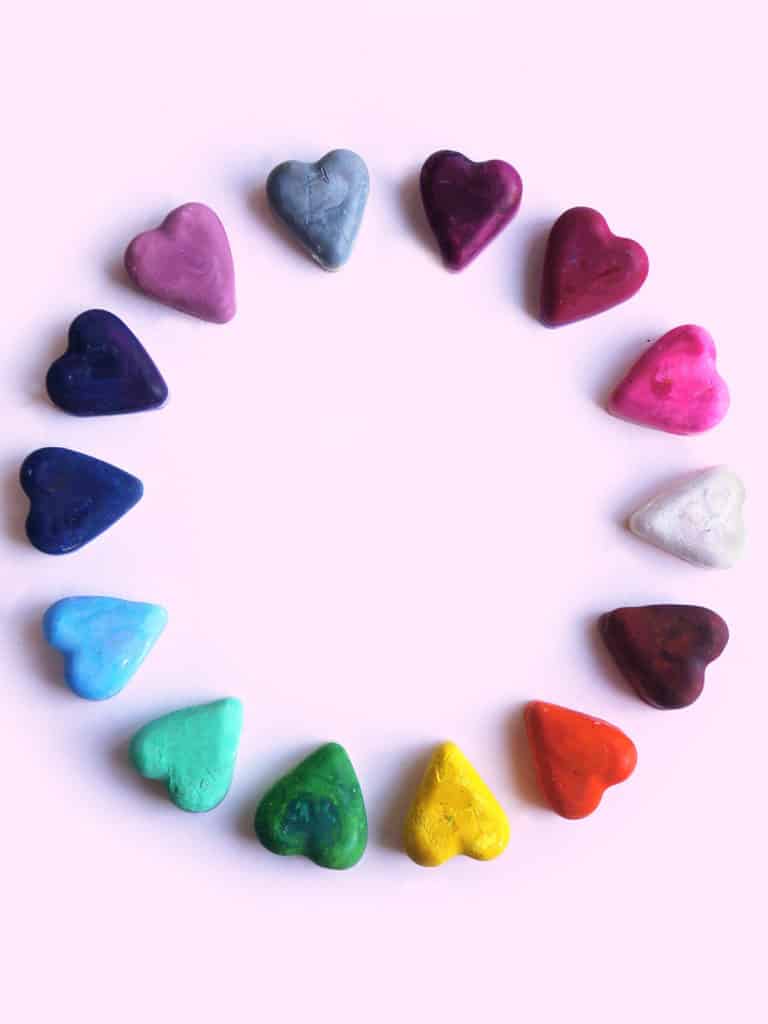 part of my goal this year is being focused in my life, and with that, i am focusing on de-cluttering everything. while i was cleaning out my kids toys, i found this giant box of broken crayons. i was going to thrown them into the trash, but then i thought it would be fun to make a few homemade crayon shapes. we really loved how our Earth Day crayons turned out, so how about some Valentine's Day crayons.
i have some ice trays that make heart shaped ice cubes, and thought perfect. so i unwrapped all the broken crayons and placed them into my ice cube tray by color. you could mix the colors if you want swirl crayons. (tip: a serrated knife works great to remove crayon wrappers. just slice along the crayon and it pops off.)
once all the chambers are full, you can place it in the oven on a baking sheet at 180 degrees for as long as it takes the crayons to melt into the shapes. if you are using a silicone mold, you can have the oven a little hotter, but the ice cube tray are plastic and will melt at hotter temps. (i may have found this out for myself.)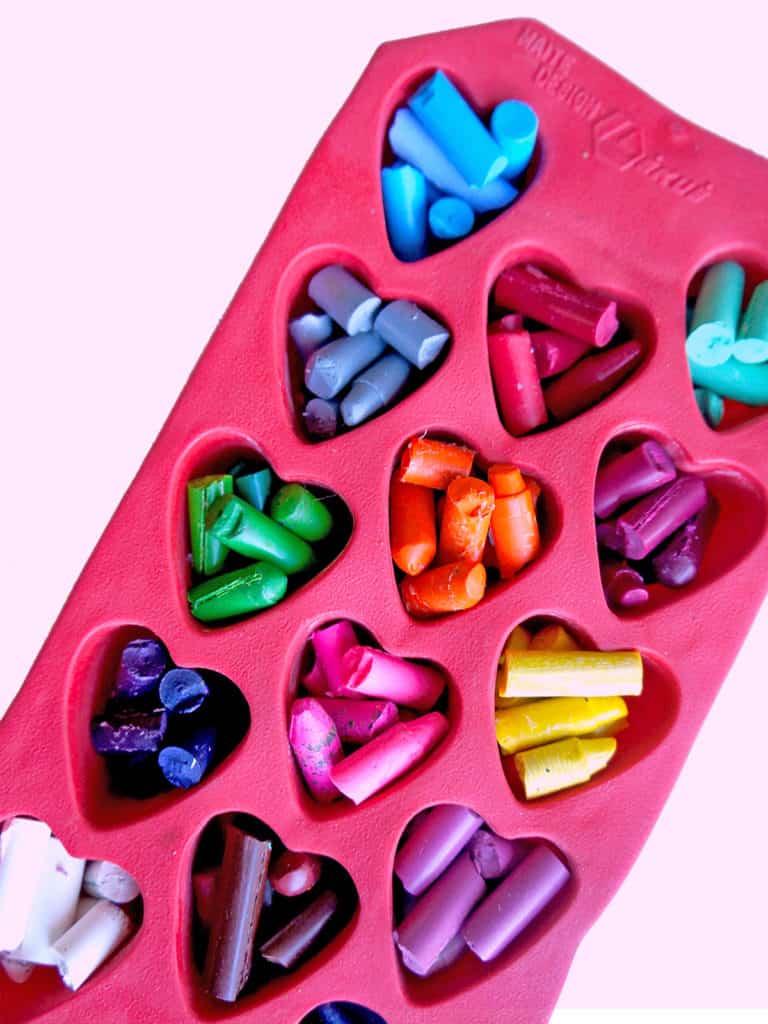 once the crayon pieces are melted, take the tray out of the oven and let completely cool. then pop the crayons out of the mold, put them in a jar or baggie and give them to your sweetheart or friend for a Valentine's Day gift.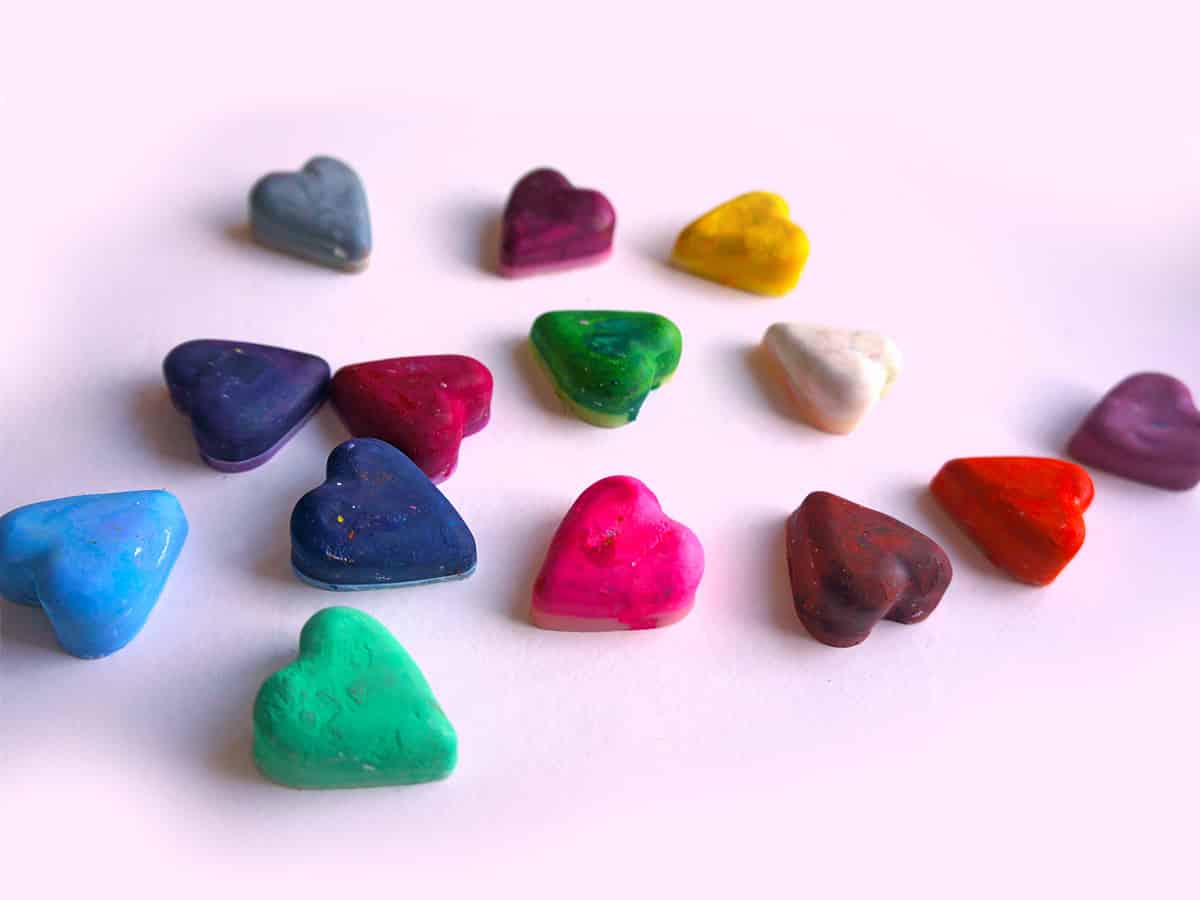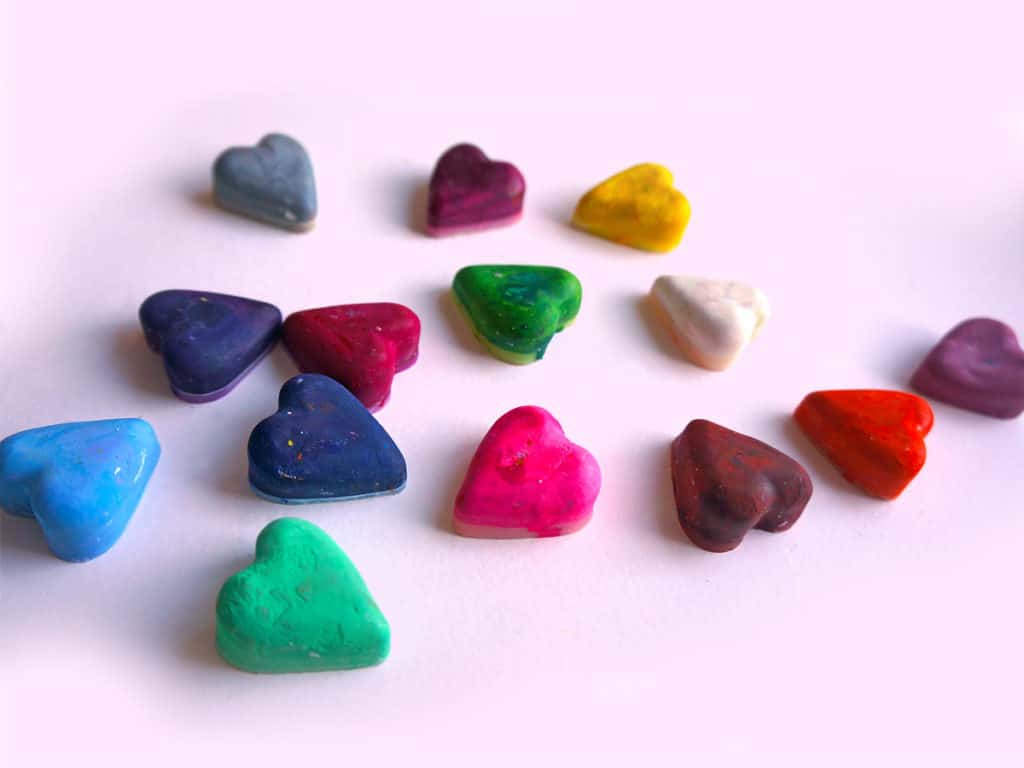 you can find heart shaped ice cube trays at the dollar store, IKEA or places like Target and Walmart in the dollar bins. silicone baking trays can be found at your local craft stores in the baking section.