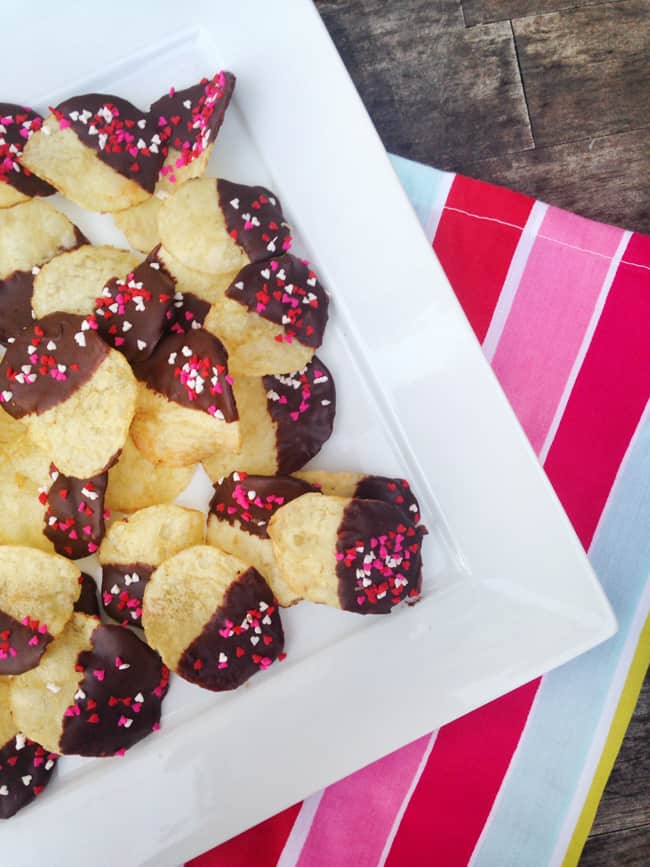 Happy Valentine's Day friends! life has been a bit busy around here, as getting Valentines ready for three school classes and school projects that are 90% parent homework are taking a toll on me. and the Valentines weren't event homemade. yep…straight out of a box. i did print out some of these fun Minecraft Valentine printables because my son begged me until i had no choice. he was over the moon with them and taped them to his Valentine candy treats. best free printables i have ever used….because his smile was priceless. it's the little things i tell you.
for an after school treat we made these chocolate dipped potato chips. i don't know why i thought to make these, but the thought of sweet & salty really excited me. and since i have been on a diet for the past three weeks, i guess anything sounds good at this point. ha. and i used organic, gluten free potato chips, so you can call them healthy, right?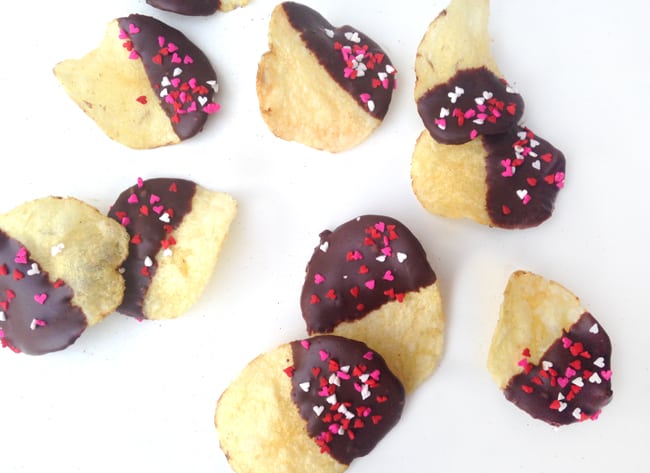 to make these chocolate dipped potato chips, it's really simple. all you need is your favorite potato chips and your favorite chocolate. i prefer to use kettle cooked potato chips because they are super crispy and crunchy and Cadbury Dairy Milk Chocolate. but you can use chocolate chips, melting chocolates or any chocolate candy bar you like. carefully melt your chocolate until smooth, and then dip your potato chips into it. add a dash of olive oil if you need a smoother consistency to your chocolate. place the dipped chips onto wax paper. if you want to add sprinkles, now is the time. then let them sit until the chocolate is hardened. enjoy!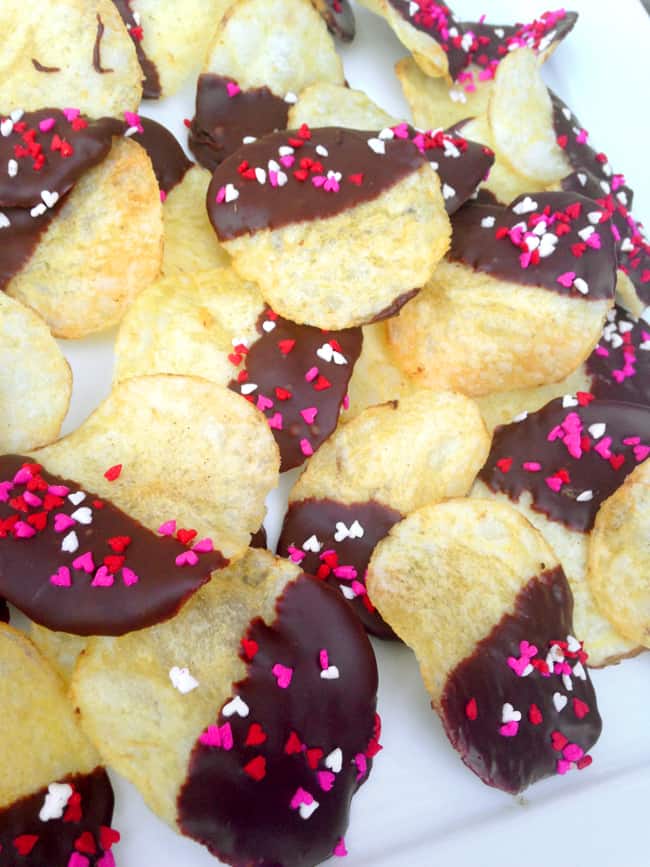 hope all of you have a wonderful Valentine's Day! are you doing anything special?