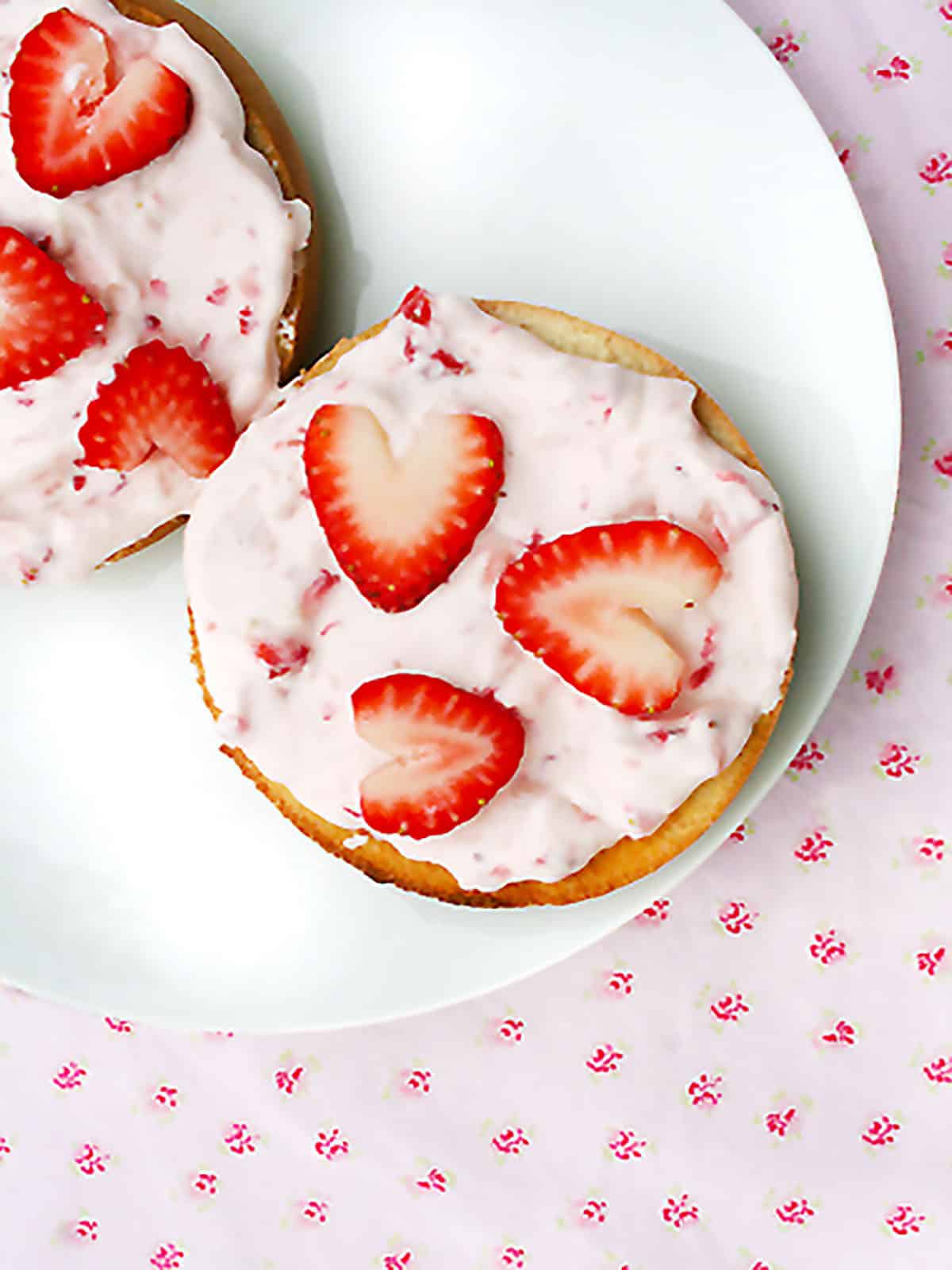 The boys have been into eating bagels for snack lately. they have been requesting flavored cream cheese. today is fresh strawberry...yummy! and just for some Valentine fun, strawberry hearts.
Strawberry Flavored Cream Cheese
Strawberries (chopped)
Cream cheese
Powdered sugar
Directions
In a blender or food processor, add cream cheese & strawberries. Blend until fully combined and strawberries are pureed. we like our chunky. Blend in a few spoonfuls of powder sugar to taste (optional). To make heart strawberries, cut off leaf tops. then notch the center and slice. super easy!