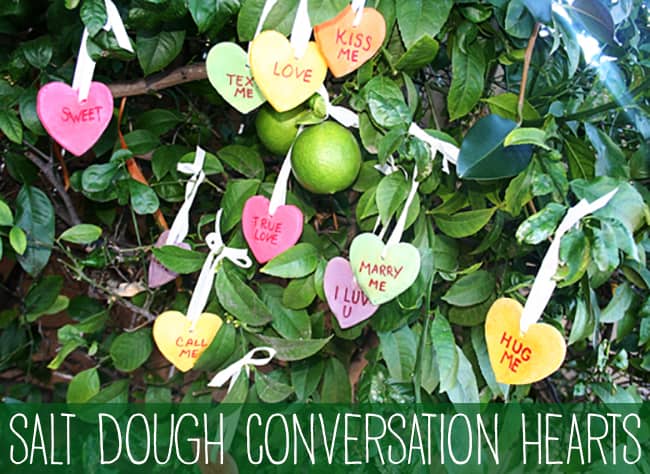 okay, so i lied. i do have some cute hearts in my house! the kiddies and i made some Salt Dough Conversation Hearts to decorate for a fun Valentine's Day craft and to decorate our home. we had fun making them and they turned out kinda cute. it was a great hands on craft for the kiddies.
wanna make some? here is how we made them.....
salt dough recipe
• 2 cups flour
• 1 cup water
• 1 cup salt
• food coloring
other things you'll need
• ribbon
• red marker
• cookie cutter
• scissors
directions
• heat oven to 250º.
• mix the salt, water and flour till you make a dough. the dough should be similar to sugar cookie dough consistancy...you can add more flour till it is right. (but don't eat it! ha ha).
• separate dough into balls and knead in a few drops of food coloring into each until you get the desired color.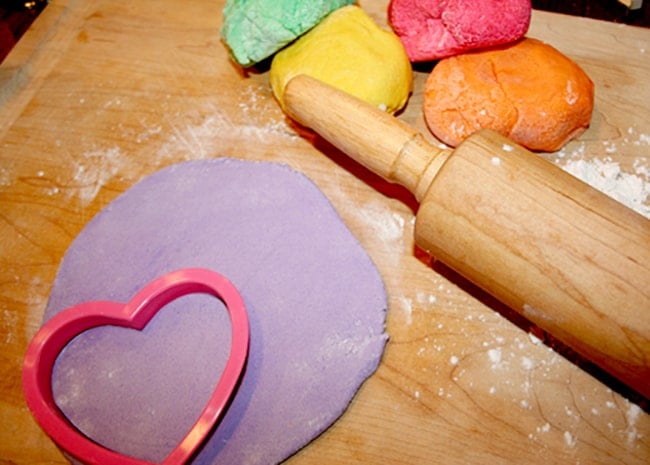 • roll out the dough out on a floured surface. use cookie cutter and cut out your hearts and place on a cookie sheet.
• make a hole at the top of the hearts to thread the ribbon through before you bake. (i found this out the hard way)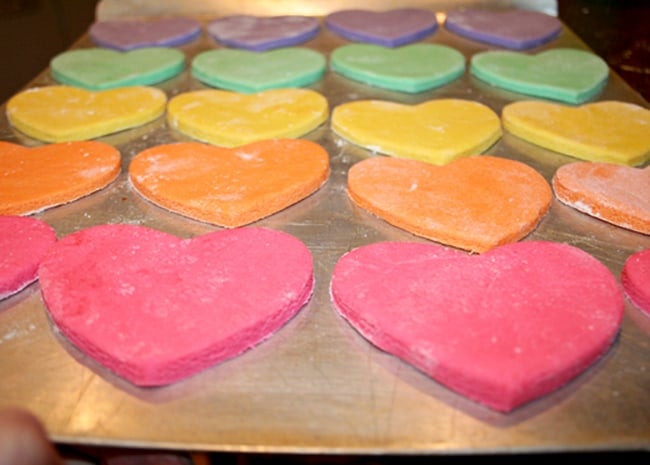 • bake for 1-½-2 hours until your hearts are hard. be sure not to burn them!
• use a red marker to write on your hearts.
• thread ribbon through the holes, hang up and enjoy!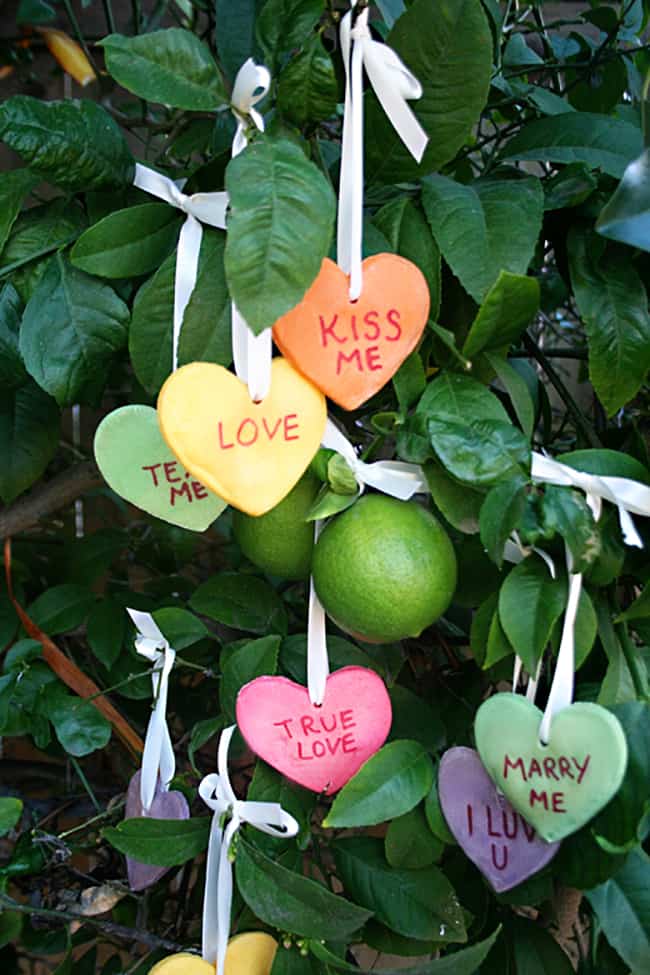 (i probably should have been more carefully writing the words on the hearts. they are a little messy.....but i guess i can't always be a perfectionist.)
Have fun!