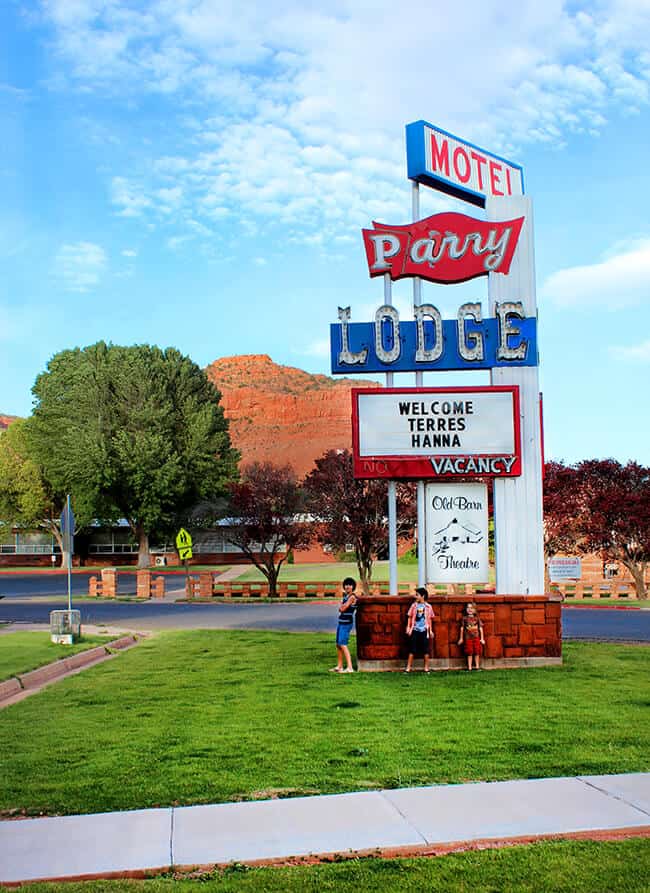 continuing with our road trip, after our time in Zion National Park, we headed east to the little town of Kanab. i wrote a little bit about Kanab here...which i am still dreaming about its beautiful scenery and unique mountainous landscape. i now want to share about the motel we stayed in during our time there.
we stayed at the historic Parry Lodge Motel. back in the days when the old westerns and the movie industry did a lot of filming in Kanab, it was known as the "Home of the Stars" in Utah's little Hollywood. Parry Lodge is where the movie stars stayed when they filmed the movies.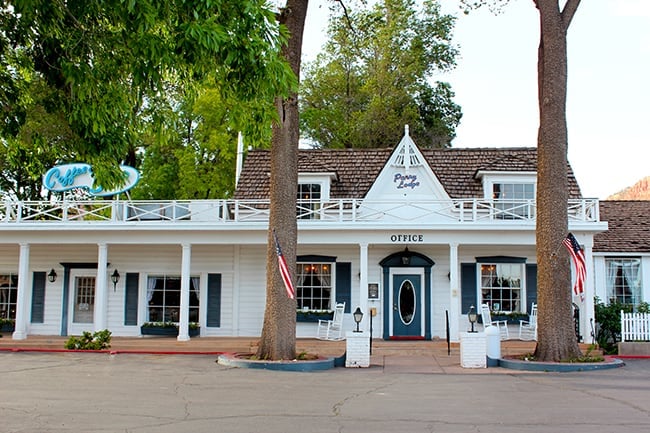 inside the Parry Lodge lobby, you can take a look at all the historic movie memorabilia, most of which is from the 20's - 70's. it was really cool to see the old vintage photos, and newspaper articles.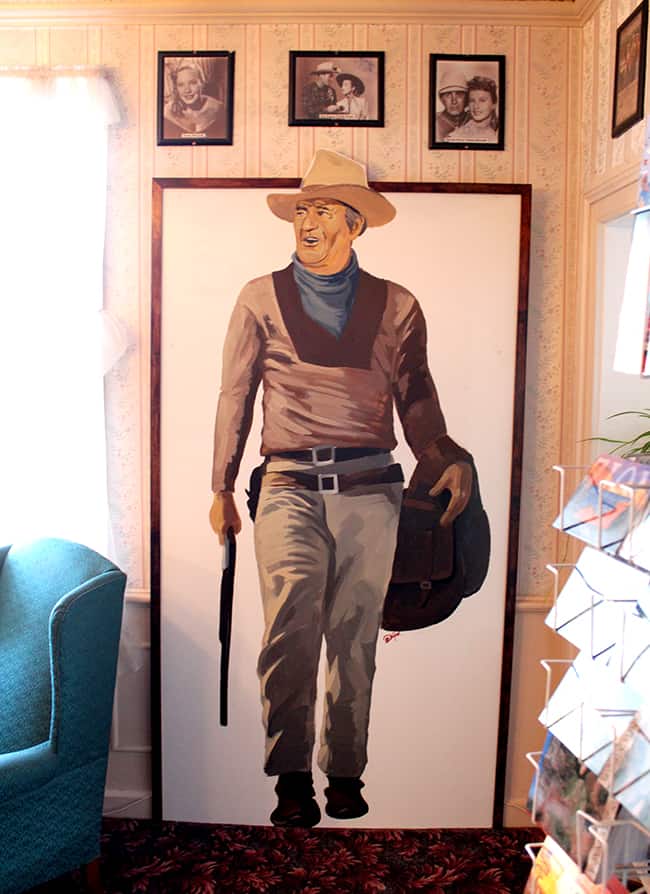 to see a fun list of all the stars who stayed at the Parry Lodge, and a list of the movies made in Kanab, click here.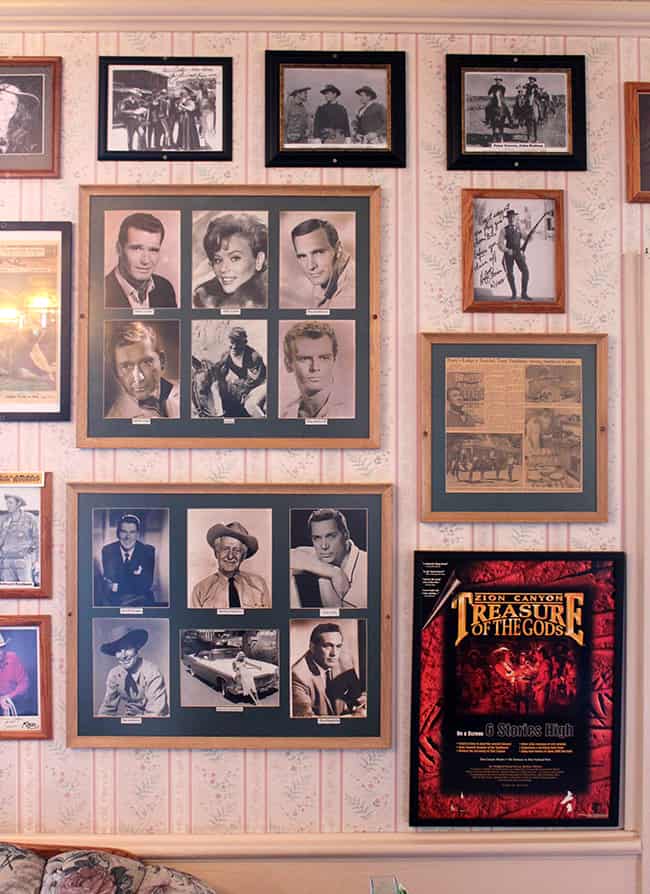 the Parry Lodge has a coffee shop where you can get a bite to eat or a cup of coffee.....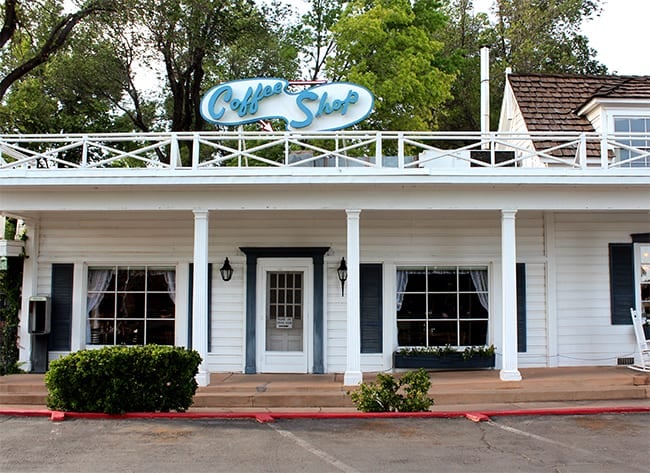 and also a restaurant, where you can get the buffet breakfast before enjoying the sites around Kanab.
Breakfast: from April 1st to October 31st, a full breakfast Buffet is available 7 days a week 6:30 am to 9:30 am, $6.99 for guests; from November 1st to March 31st, a free continental breakfast is available in our coffee shop. here is a menu available from 6:30am to noon. Lunch: offered Monday through Friday 11:00 am to 2:00 p.m.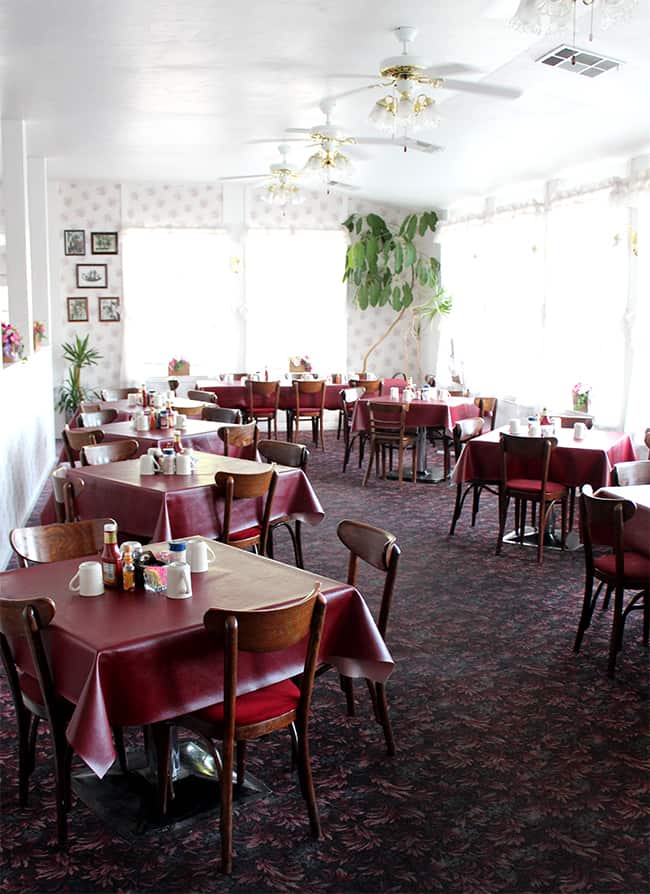 the layout of the motel is open, so you can park right outside your room.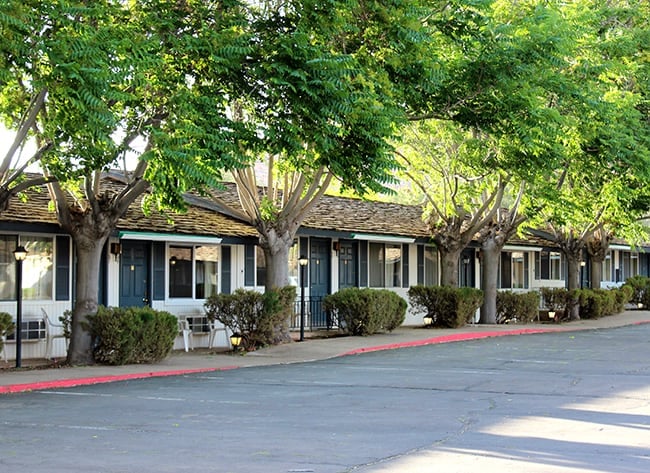 what is really cool about this motel, is that the names of the movie stars that have stayed in each room are displayed above each of the doors. you could get to stay in the very same room as Ronald Reagan, Frank Sinatra, John Wayne or Clint Eastwood. how cool is that!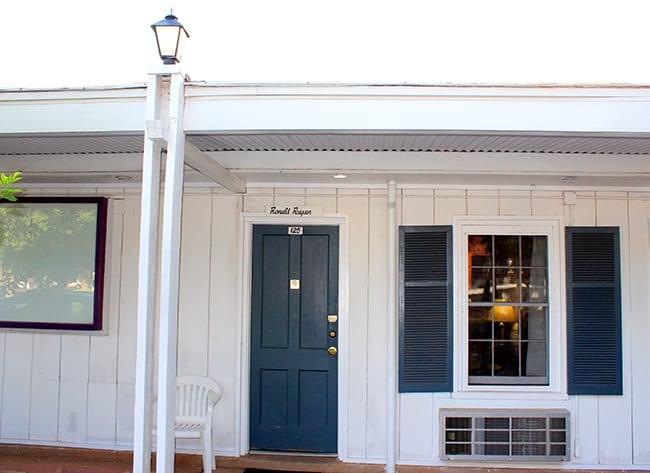 during our stay, we stayed in the same room Gregory Peck stayed in. he starred in movies such as "To Kill a Mocking Bird," "Moby Dick," and "Cape Fear."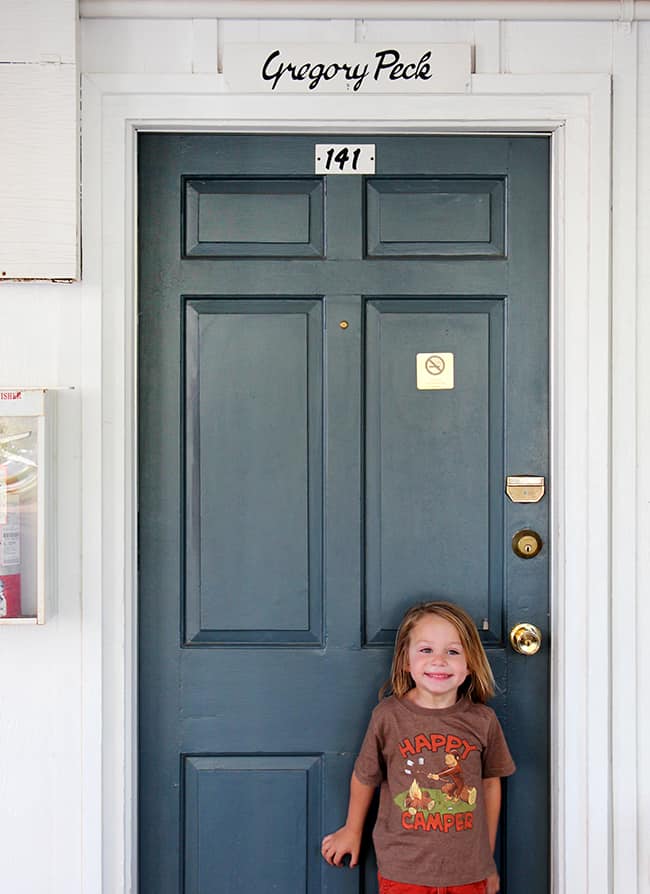 the rooms themselves are quaint and vintage. you feel like you are going back in time. our room was had two queen sized beds and a twin.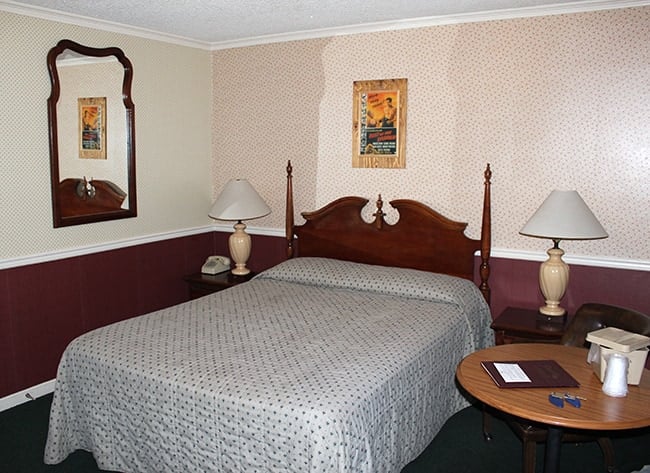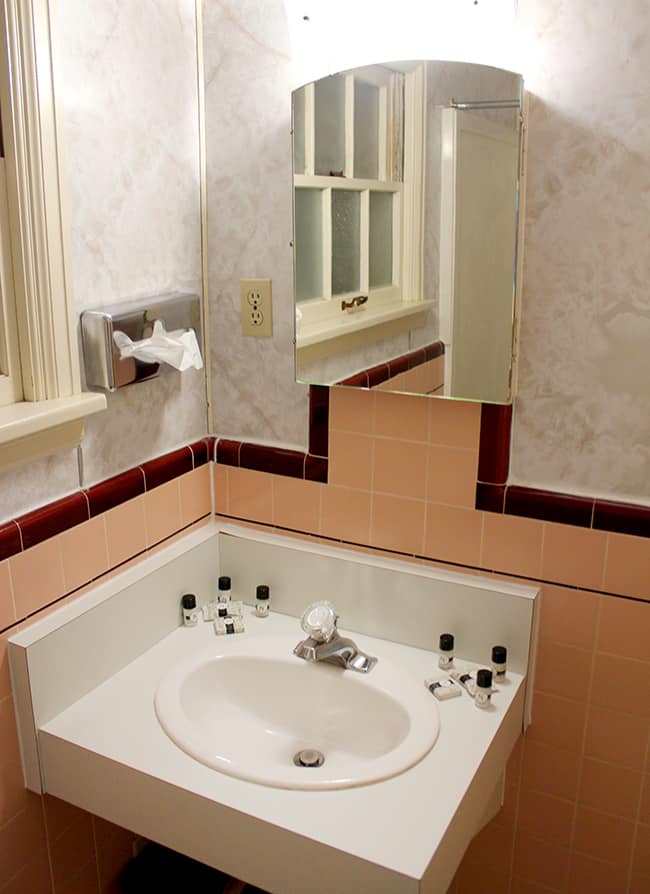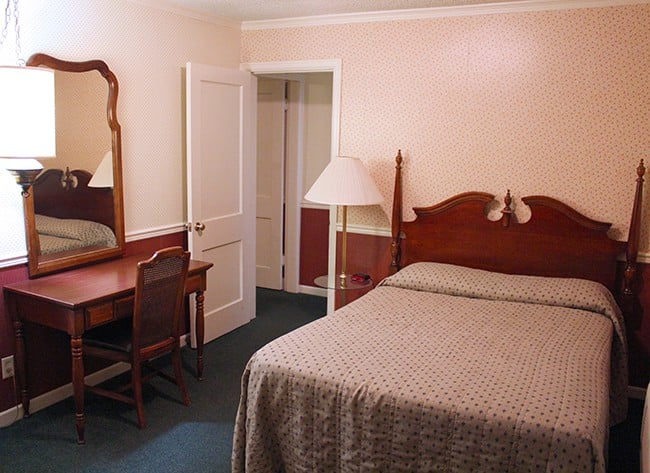 there was also a kitchenette located in one of the rooms which made it easy to prepare our picnic lunch and late evening snacks.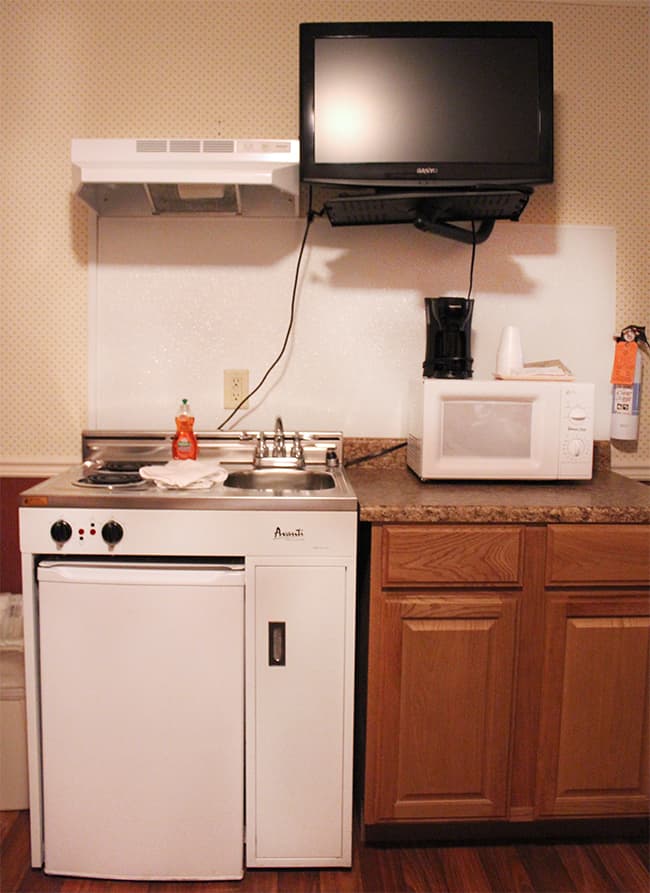 other amenities of the Parry Lodge include landery facilities, a pool to swim in....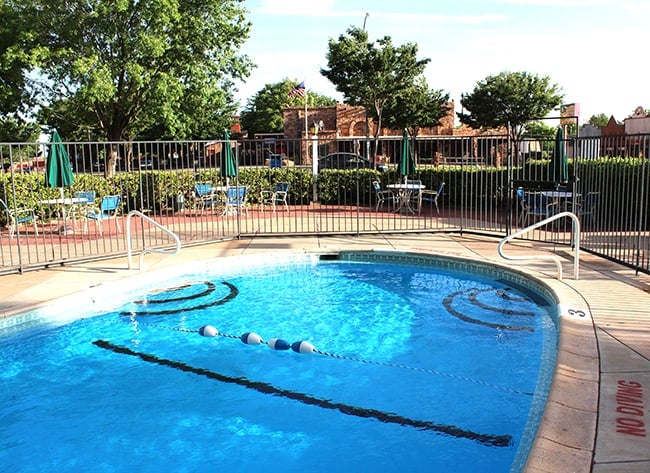 and best of all....The Old Barn Play House. an old barn where each evening, you can sit back and relax while watching one of the old western movies that were filmed in Kanab. the boys were very excited to see the scenic landscape surrounding our motel, in the very movie they were watching.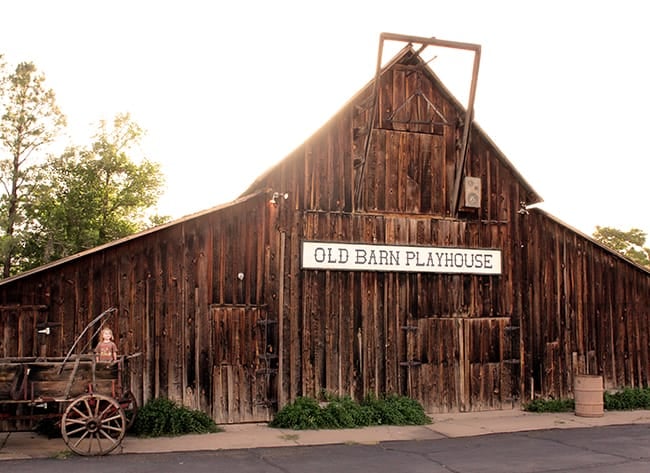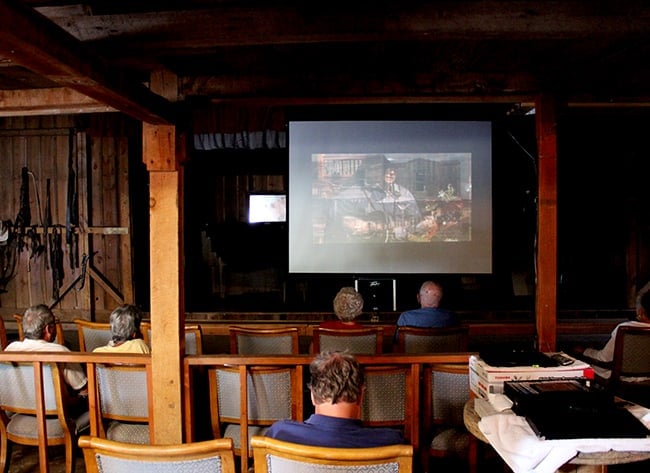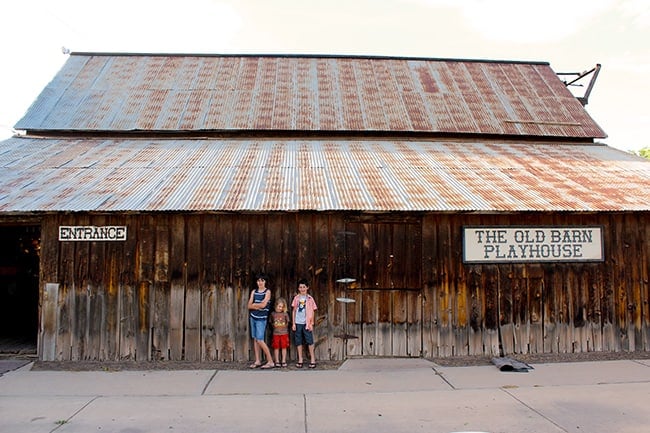 the Parry Lodge is listed on the National Register of Historic Places and is now owned by Kanab native Steve Heaton. it is centrally located to many Utah attractions such as the Grand Canyon, Zion and Bryce Canyon National Parks, Glen Canyon (Lake Powell) National Recreations Area, Grand Staircase - Escalante and Pipe Springs National Monuments. these incredible natural wonders are all just a 90 minute drive or less from Kanab. they form a grand circle with Parry Lodge as its hub, which make the Parry Lodge a great place to stay when you want to visit these places.
we personally really enjoyed our stay at the historic Parry Lodge. being able to share in some old time history was pretty cool....and something we will always remember.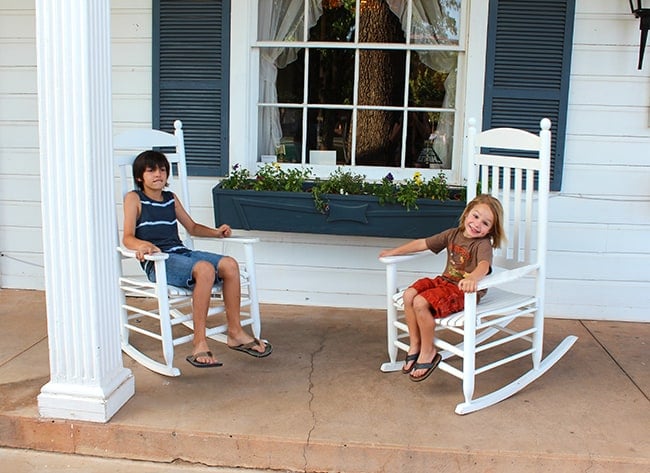 and to read more about our Popsicle Adventures during our summer 2014 road trip through Nevada, Utah, Idaho and Yellowstone:
Where We Traveled
How We Traveled
Tahiti Village - Las Vegas
Denny's and Fremont Street - Las Vegas
Cedar City KOA
Fort Zion – Utah
Zion National Park – Utah
Kanab - Utah
Coral Pink Sand Dunes - Kanab, Utah
{ Disclosure: We received our stay at the Parry Lodge complimentary. As always, all thoughts and opinions are a bazillion times my own. }