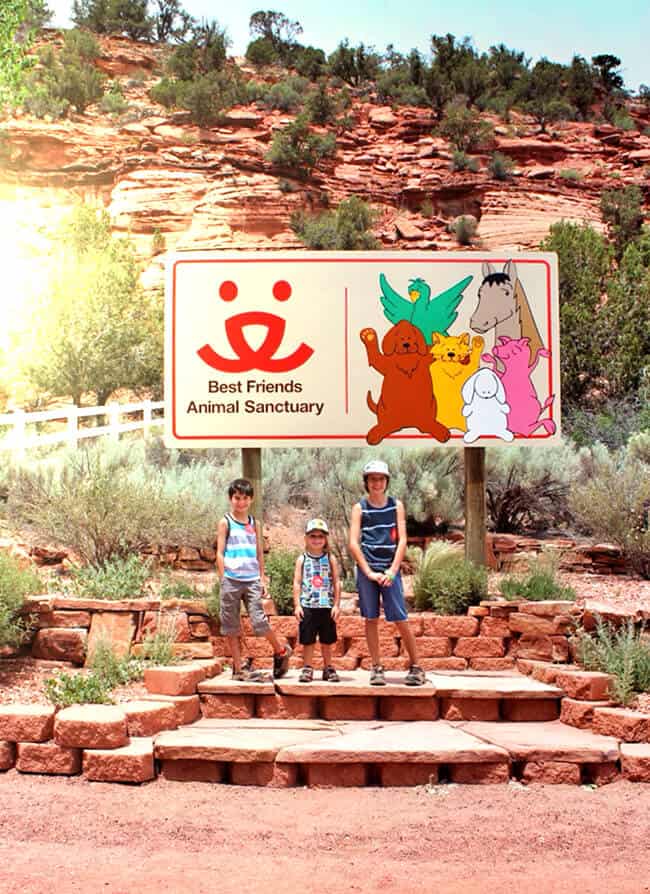 it's been a while since i've shared an adventure from our road trip last year, and with the holidays coming up, i thought this one would be a good. lots of people will be giving their kiddies pets for the holidays, which reminded me of our visit to the Best Friends Animal Sanctuary. we visited it while staying in Kanab, Utah on the first leg of our road trip. Best Friends Animal Sanctuary is located in Angel Canyon, and is the home to nearly 2,000 homeless animals. when you are thinking about getting a new pet, i can't stress to you more that getting a pet from a shelter is the best thing you can do for an animal. these animal need you...and they are just the cutest. every day, more than 9,000 healthy and treatable dogs and kitties are killed in America's shelters. but, there's something all of us can do to help save those animals. Best Friend Animal Society has many shelters across the country, besides the Best Friends Animal Sanctuary, all having the mission to SAVE THEM ALL!
it's funny the things kids remember most about family vacations and what their favorite parts are, and if you ask my kids their favorite thing they did on our road trip, they will say....going to the Best Friends Animal Sanctuary. they LOVE cats...and all animals for that matter, so i guess that is why they really enjoyed visiting the Sanctuary. i agree with them, it was a very inspirational, educational and fun place to visit when you travel through Kanab, Utah.
Best Friends Animal Sanctuary is just amazing! first of all, it is located in the picturesque mountains of Kanab flanked with red rocks and beautiful wildlife. as you drive in, you will see mountain scenes and barn structures that have been seen in in movies on the big screen.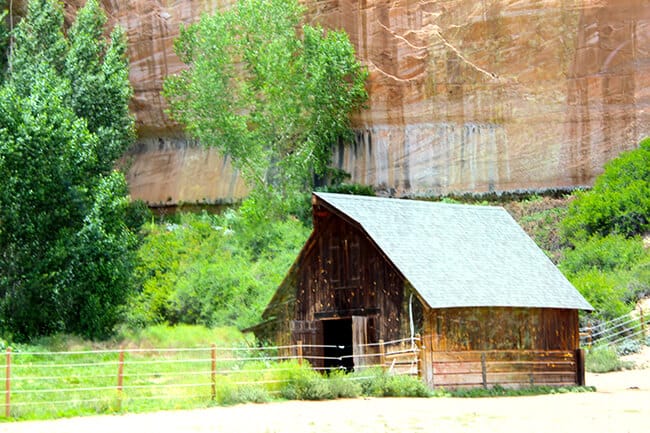 there are also large fenced in areas for rescued horses, cows and other livestock. Best Friends Animal Sanctuary is enormous, when you arrive in the canyon, you immediately feel the peace and tranquility of a place where so many ancient peoples have gathered in centuries past, and where today, so many animals are loved and heal from their hard life journeys. the Sanctuary is home to dogs, cats, birds, rabbits, horses, pigs, goats, mules, sheep, burros and wildlife. the spacious area allows lot of room for animals to roam and heal.
when you arrive to the Sanctuary, you will park at the main lobby and then board a bus that will take you around the Sanctuary. the lobby area is beautiful, and there is a Wish Pond and a gift shop that proceeds go towards the Sanctuary.
Take a Tour of Best Friends Animal Sanctuary
before you head over to the Sanctuary, be sure to check the website for tour times and event schedules. there are general tours, wild life tours, parrot garden tours and even a lunch tour where you can eat at Angel's Village. a cafeteria at the Sanctuary that serves lunch....vegetarian of course. nearly 30,000 people visit the Sanctuary every year to meet the animals and tour what has become the nation's largest no-kill sanctuary for companion animals. tours are FREE.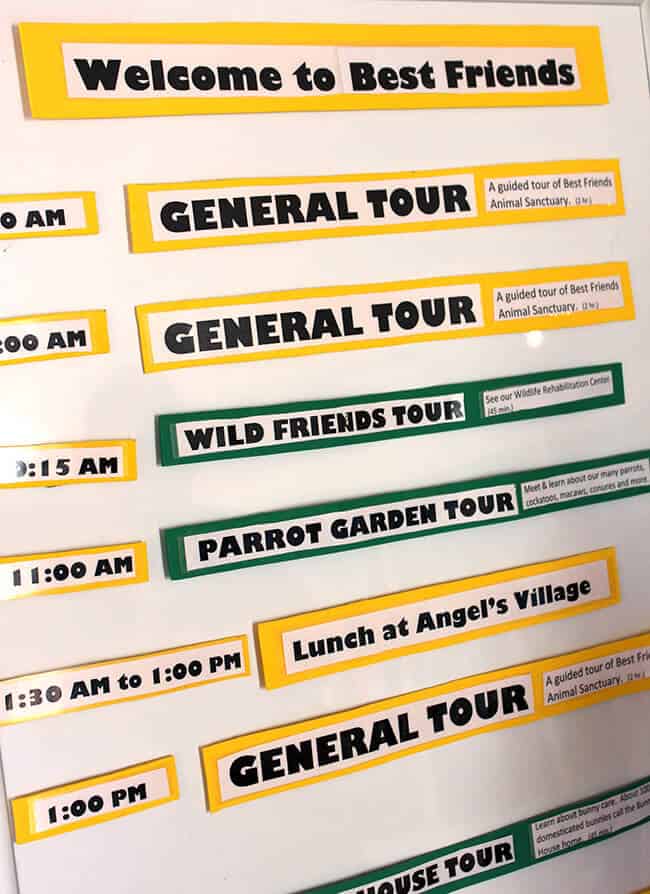 once our tour bus was ready, we loaded onto it and headed into the Sanctuary to check it out. first up was Dog Town.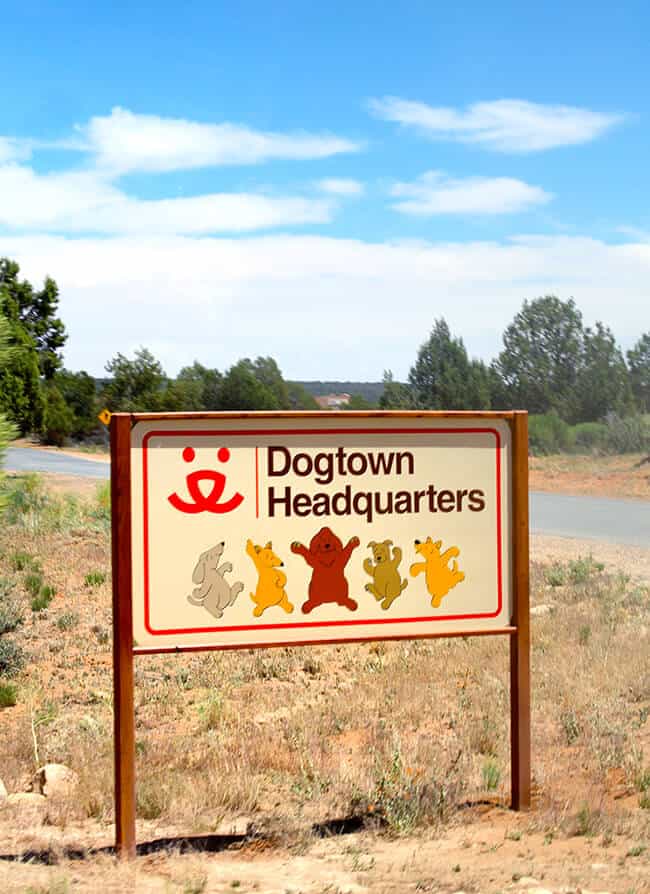 that's where all the dogs live of course. there are different designated building for groups of dogs with different needs. there are buildings for dogs who are ready for adoptions, and building for dogs with special needs, rehabilitation buildings and areas for dogs to play and roam.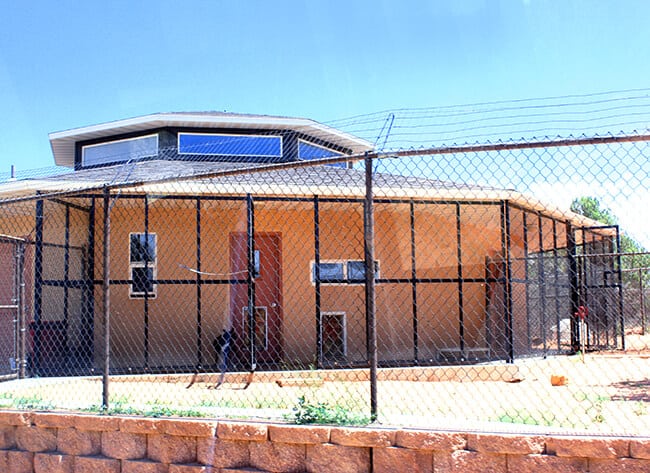 we even got to meet a few of the dogs and get demonstrations from the dog handlers and volunteers on how to train and take care of the dogs.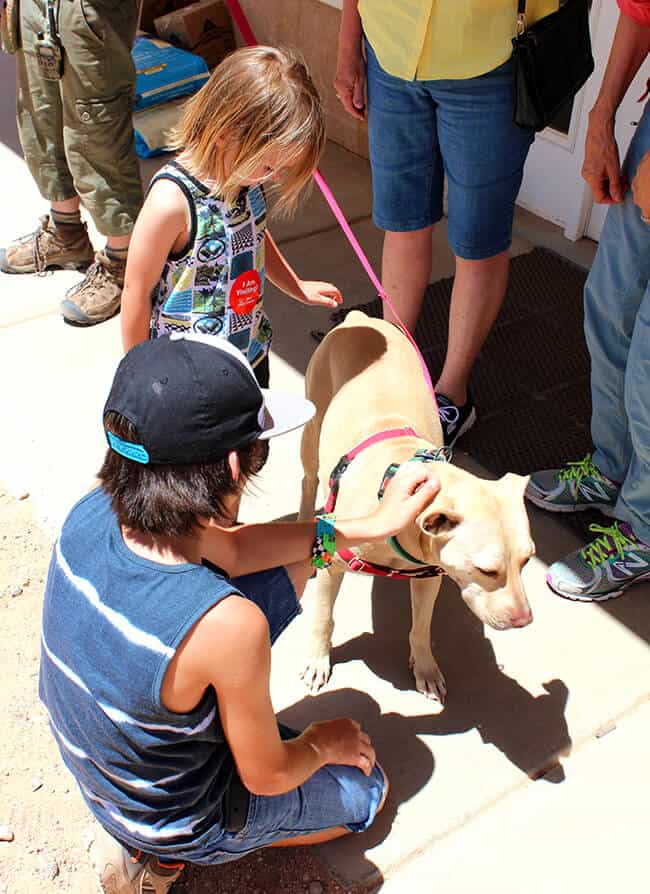 next, we got back on the bus to continue our tour of the Sanctuary. it's quite impressive and very beautiful and relaxing. it's a place of peace which is a beautiful thing. we passed by rescued chickens, the parrot garden and piggy paradise.
we also visited the Horse Haven and fed this guy some special food to help with his healing diet.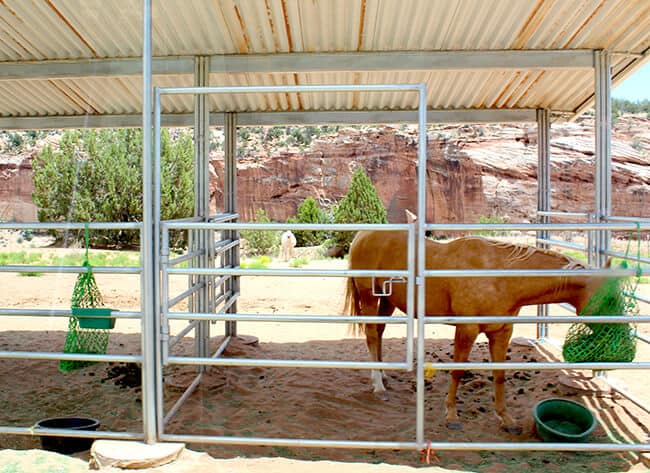 we also drove by Angels Rest, a final resting place for Sanctuary animals who crossed the Rainbow Bridge in the last few years, and cherished companions of Best Friends members and staff. Angels Rest and Angels Overlook are celebrations of the everlasting bond that we share with animals. it is one of the most peaceful and serene places that can be experienced. surrounded by the beauty of Angel Canyon, the musical sounds of wind chimes ring with the slightest breeze. each marker is evidence of the love we hold for our pets. a visit to Angels Rest stirs emotions and kindles memories of our past animal friends. visitors can pay their respects to past Sanctuary friends or walk the meditation labyrinth, designed by Best Friends co-founder Cyrus Mejia.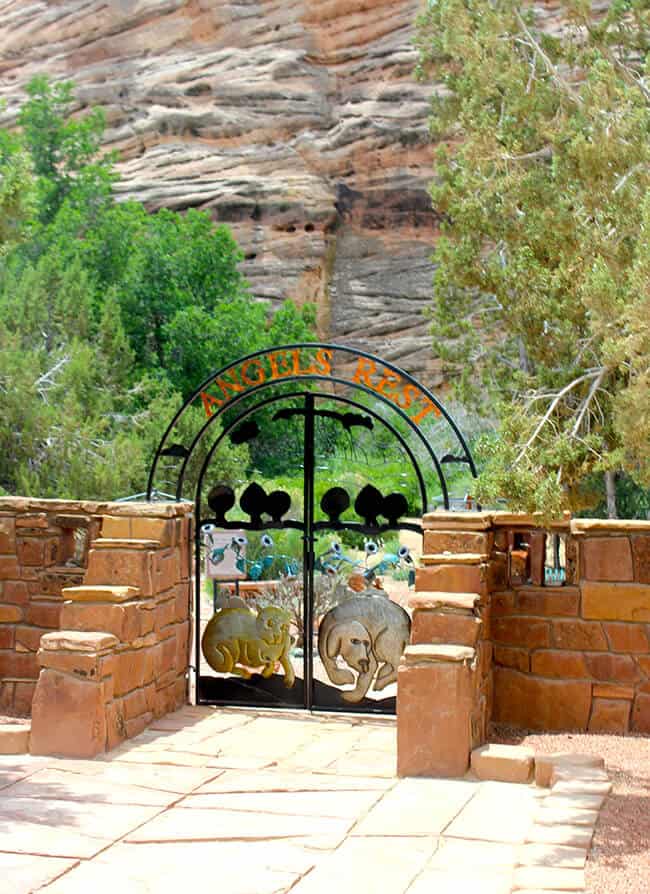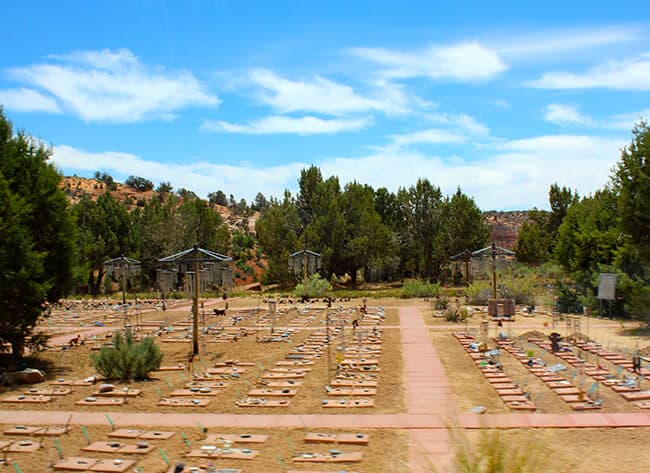 finally, we got to visit Cat World, what the boys had been waiting for all day long. they just LOVE the kitties.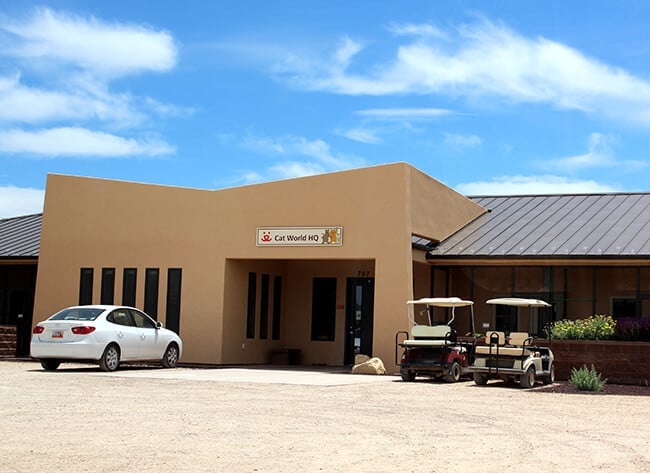 here they got to play with the cats and learn about how they are cared for and how they are rehabilitated for adoption.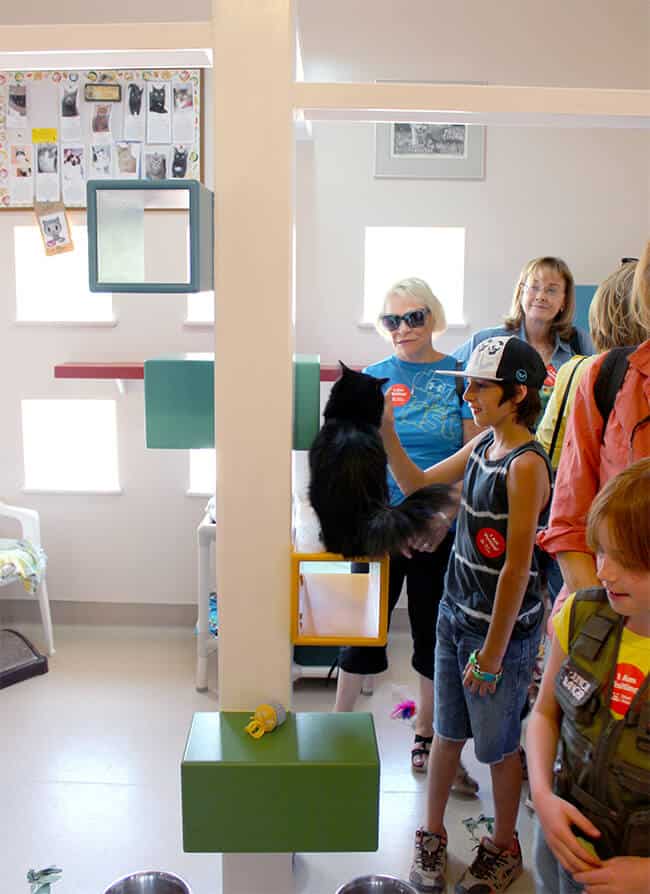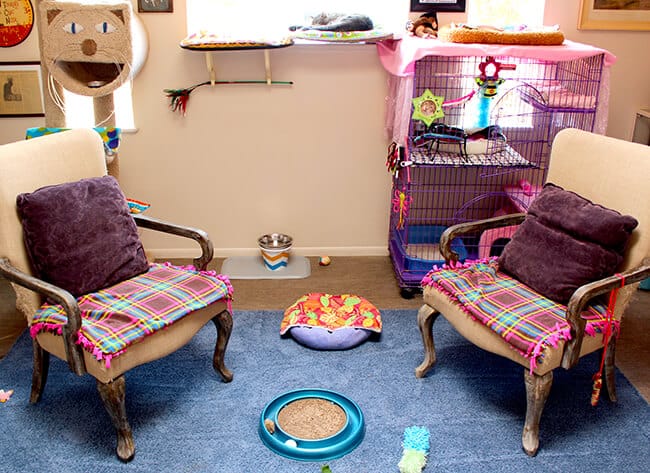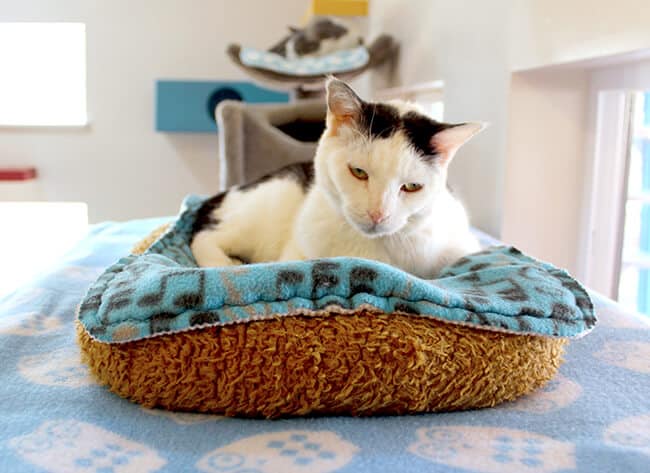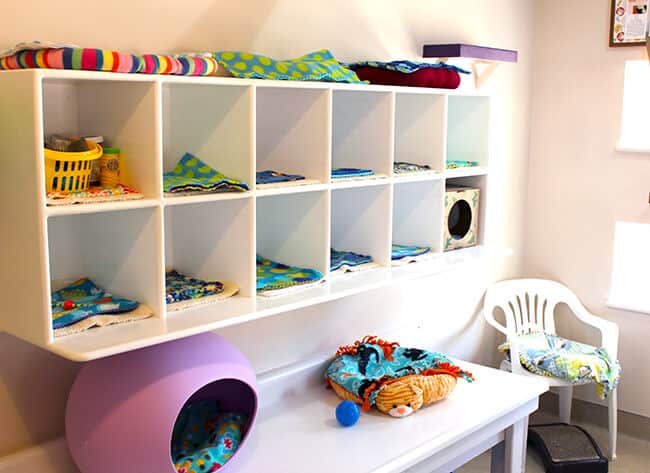 Cat World, like Dog Town, has many different buildings designated for different groups of cats with different needs. it was so heartwarming to see the boys pay loving attention to all the cats at the Sanctuary. they adore them.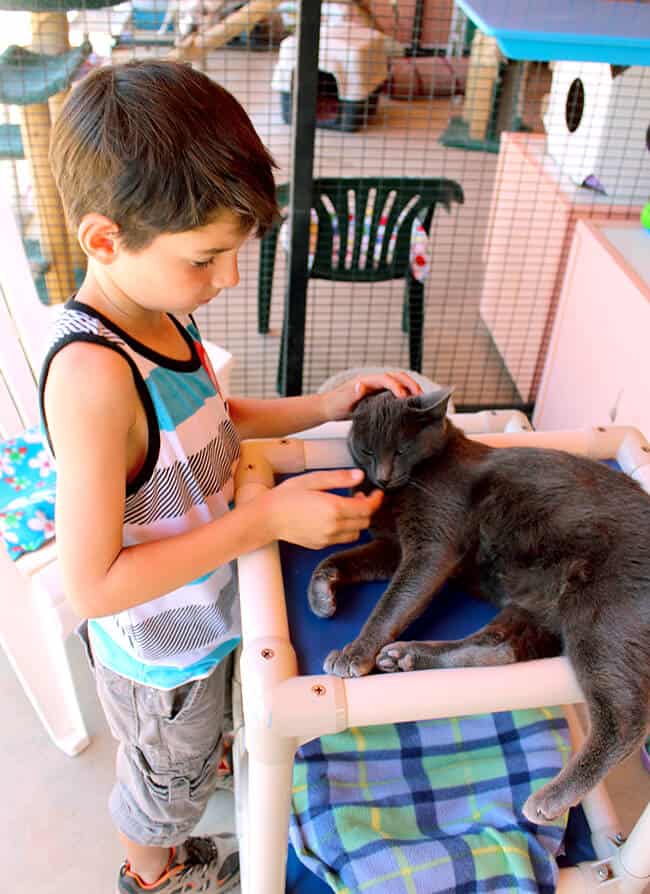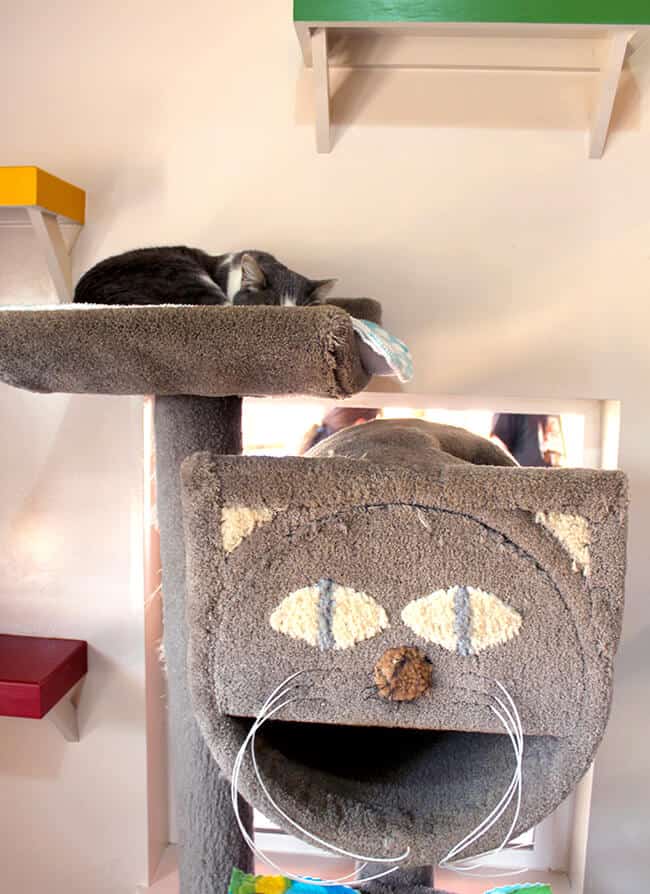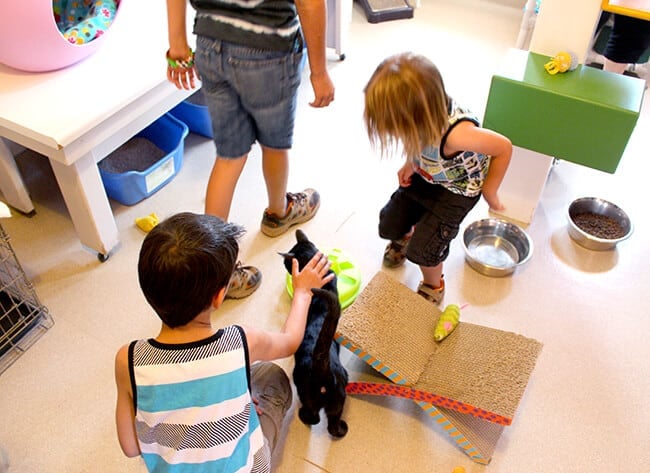 they couldn't get enough playtime with these kitties. but atlas, it was time to head back.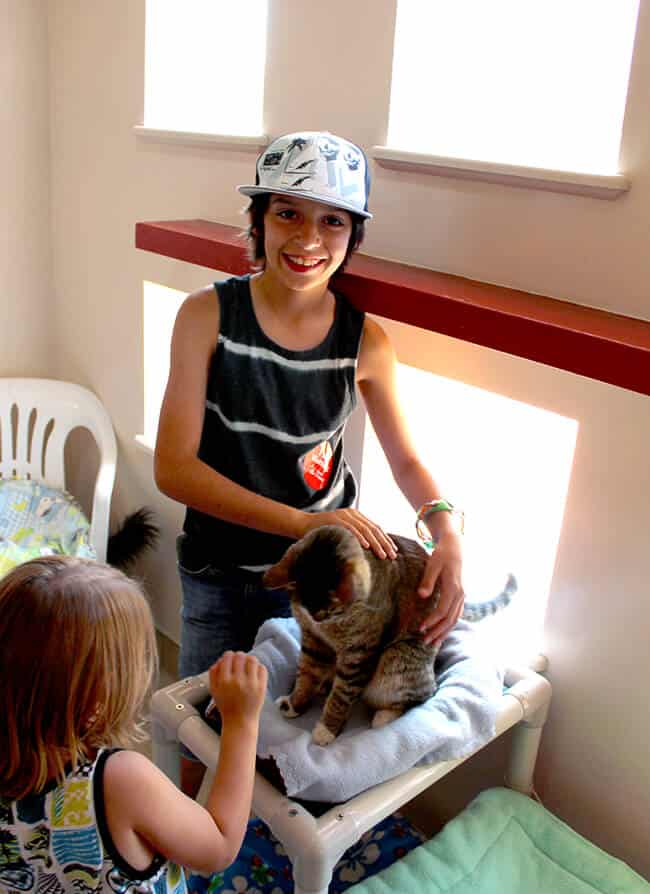 Best Friends Pet Sanctuary is not just a pet shelter...it is so much more. it's a haven for hundreds of animals nestled in between the red rocks of Grand Canyon, Bryce Canyon and Zion National Parks. i highly recommend a visit when you are in the area....lengthen your leash and experience for yourself the nature and nurture of the largest sanctuary of its kind in America. it's a visit my kids and i will always remember. we now also want to SAVE THEM ALL and to find ways in our own community to help animals in need. we are so thankful to organizations like Best Friends Animal Society for there work with animals in need.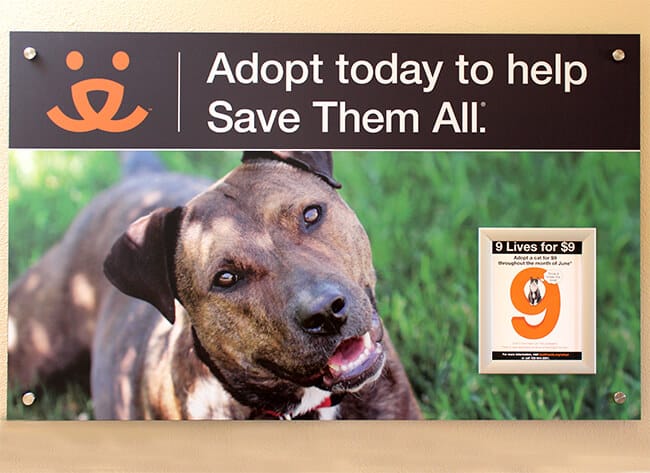 check out some more of our Popsicle Adventures during our summer 2014 road trip through Nevada, Utah, Idaho and Yellowstone:
Where We Traveled
How We Traveled
Tahiti Village - Las Vegas
Denny's and Fremont Street - Las Vegas
Cedar City KOA
Fort Zion – Utah
Zion National Park – Utah
Kanab - Utah
Historic Parry Lodge - Kanab, Utah
Coral Pink Sand Dunes - Kanab, Utah
The Real Up House - Herriman, Utah