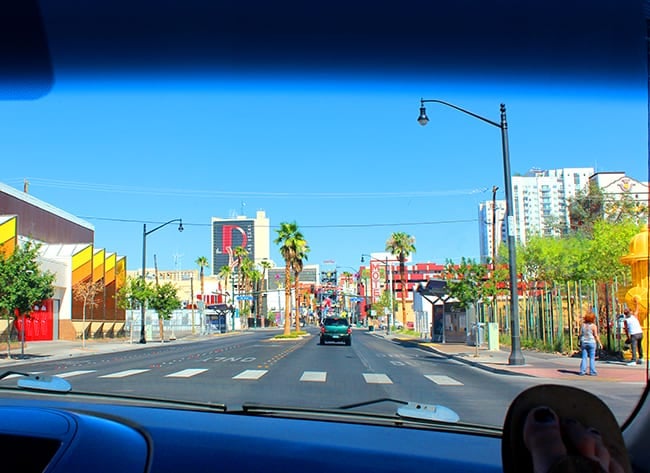 the next morning after all the wedding festivities, we headed to Downtown Las Vegas because Denny's invited us to breakfast! we had really wanted to take the kids to the Las Vegas Strip the night before, but wedding cleanup went late into the night, and we were exhausted. so we were excited to at least get to check out some of Las Vegas.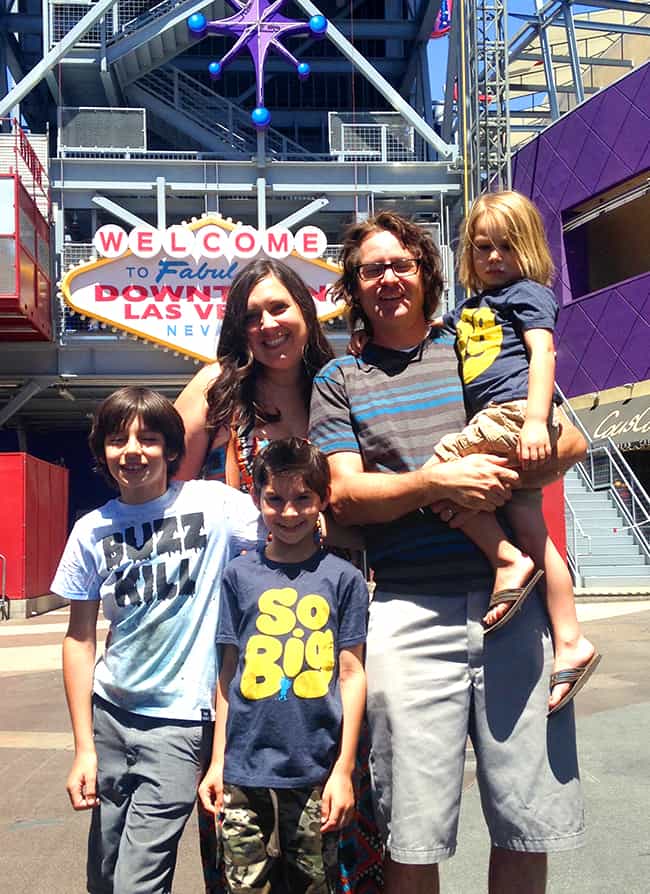 Downtown Las Vegas is located on the main strip at Fremont Street, that happen to be where Denny's flagship restaurant is located. what better place to get breakfast….Denny's makes the best breakfast!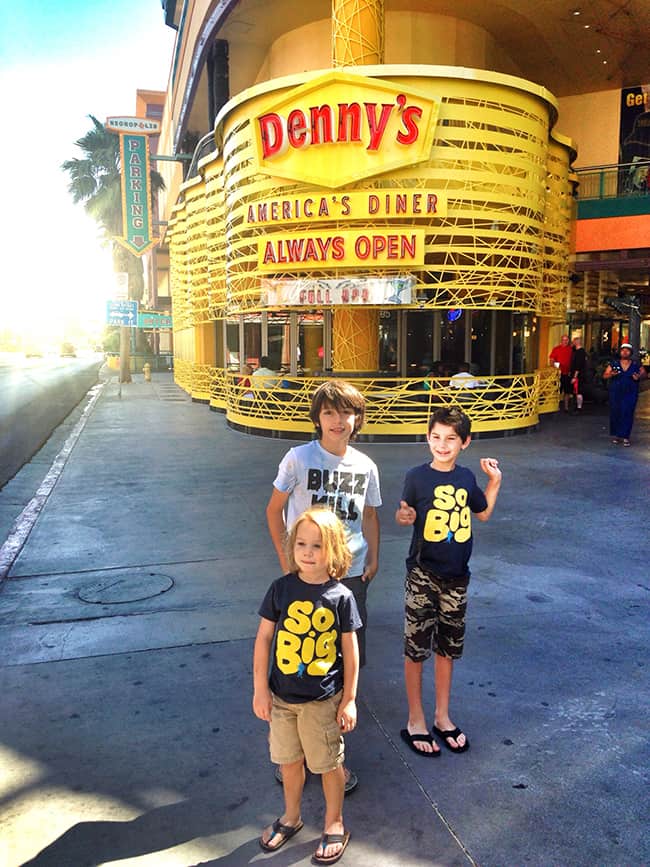 what makes the Denny's on Fremont Street the flagship restaurant?  it's the only Denny's that turns into a wedding chapel!
yes….you can get married at Denny's.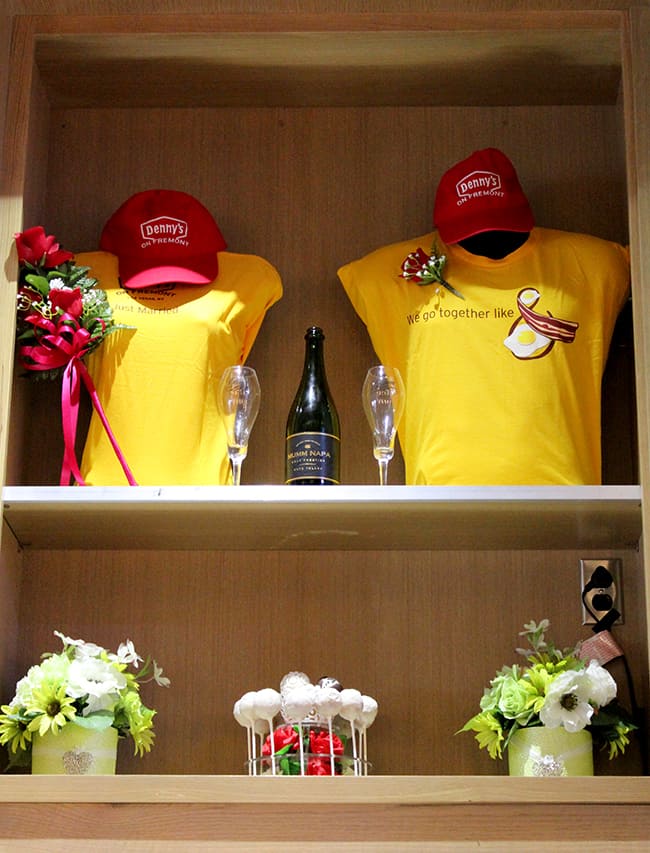 it also has a full bar…and menu items you can only get at this Denny's. ONLY IN VEGAS.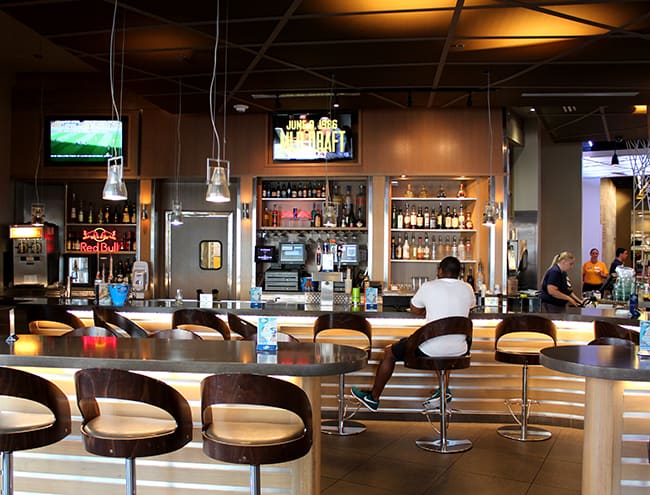 but today…we came to Denny's for the food! we had an awesome breakfast, the perfect way to start the day, especially when you have a long day of driving ahead of you.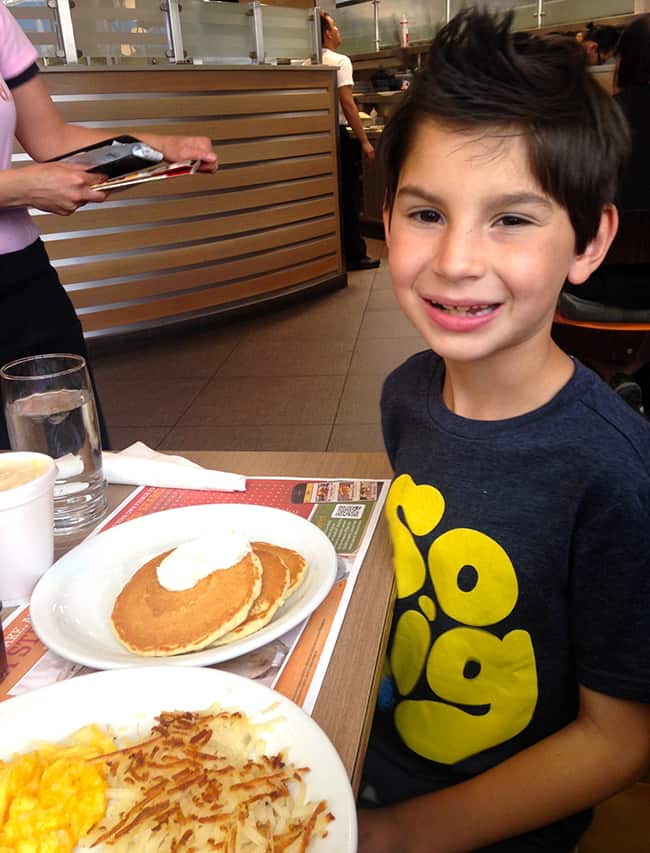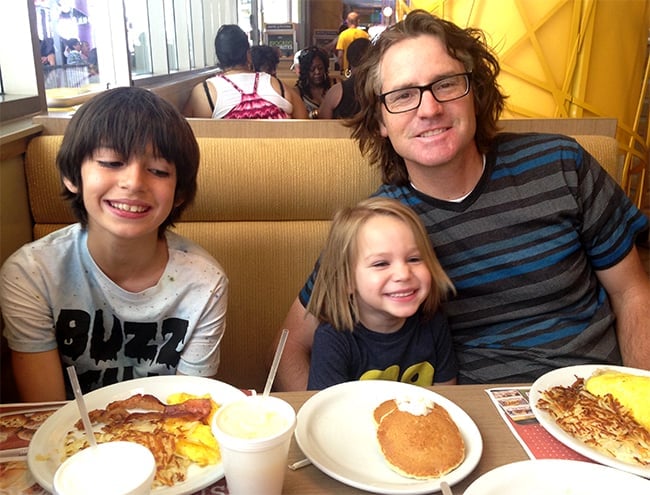 and Denny's is ALWAYS open, so you can eat there anytime of the night or day. this really makes it convenient for families on a road trip or a late night meal. thank's Denny's for the awesome food.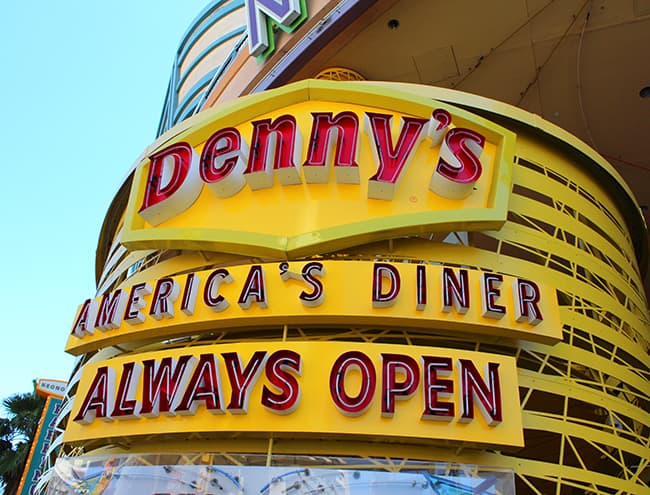 after breakfast, we had about an hour to check out Downtown Las Vegas before we needed to head to Utah. so we walked around Fremont Street and took fun pictures. it was relatively family-friendly in the mid-morning….except for the girl in the "g" string devil costume, and the kids had fun going in the souvenir shops and picking out stickers to put on the back of our travel trailer.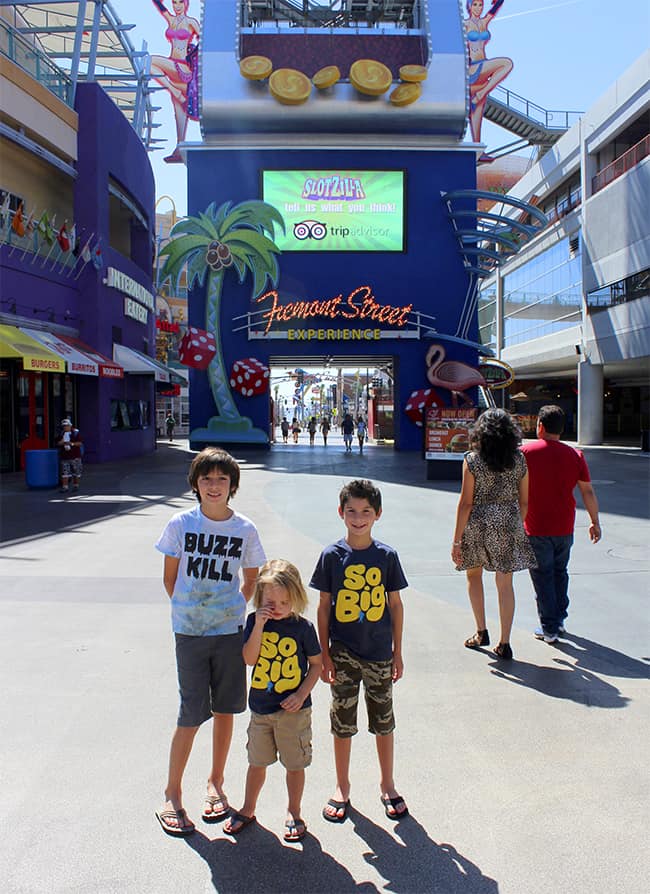 the statues and big lights made fun photo opportunities and we enjoyed this down time before hitting the road again. we just loved this big dice and flamingo. it went perfect with my son's Tiny Whales t-shirt.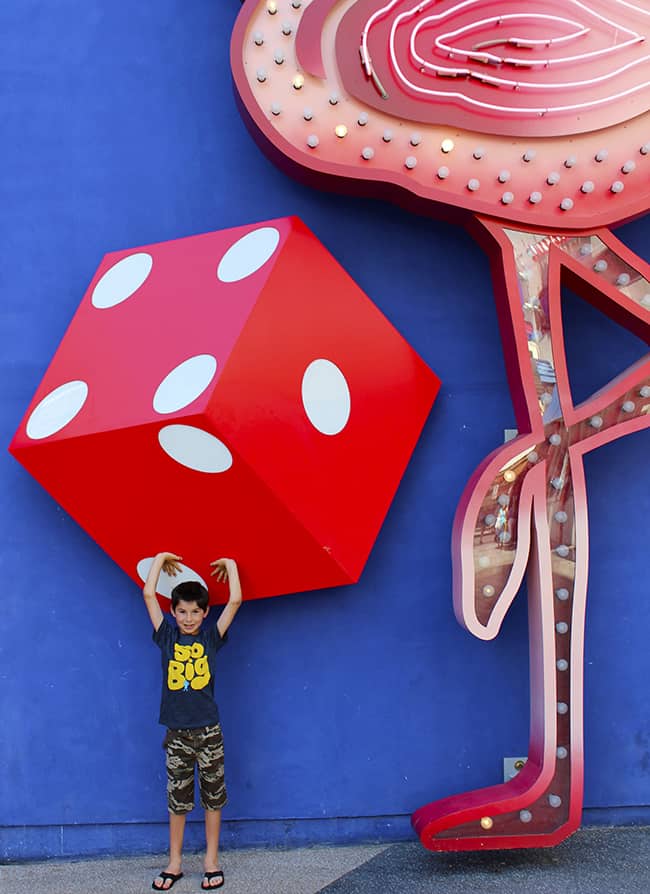 the lighted signs and statues were so fun to see.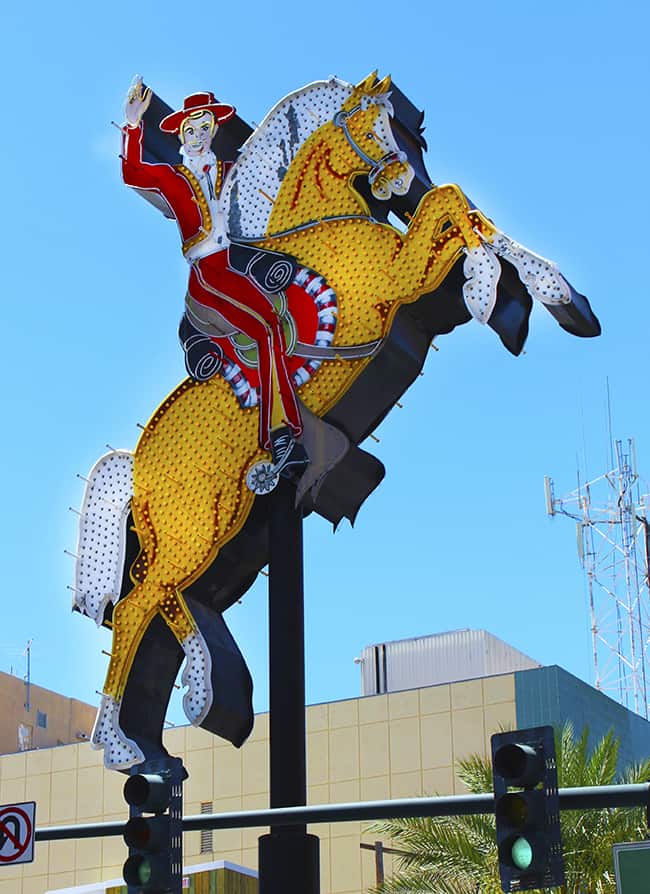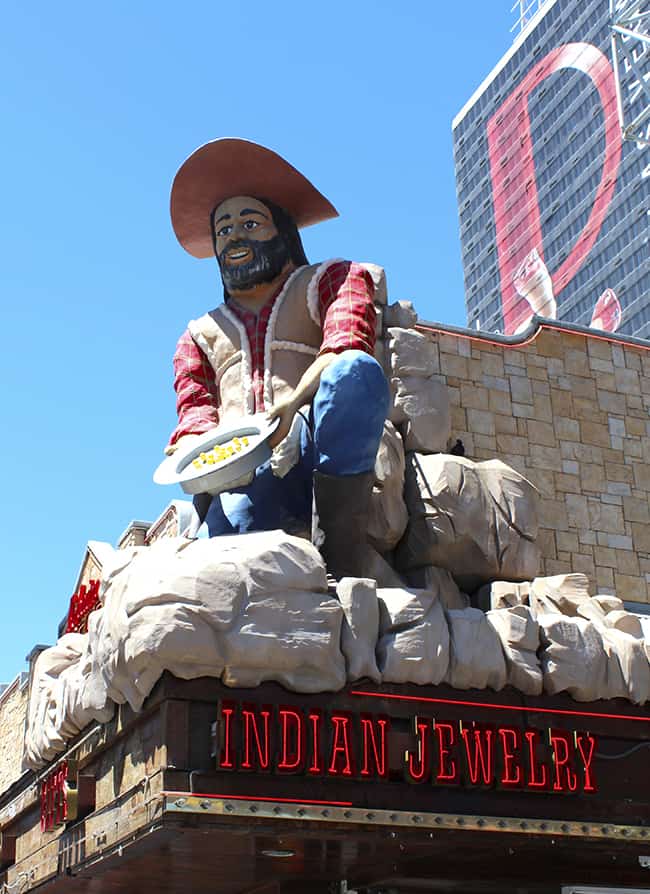 and dad had to get his picture with the Nacho Daddy sign. his nickname is NACHO from his days in the Aquabats.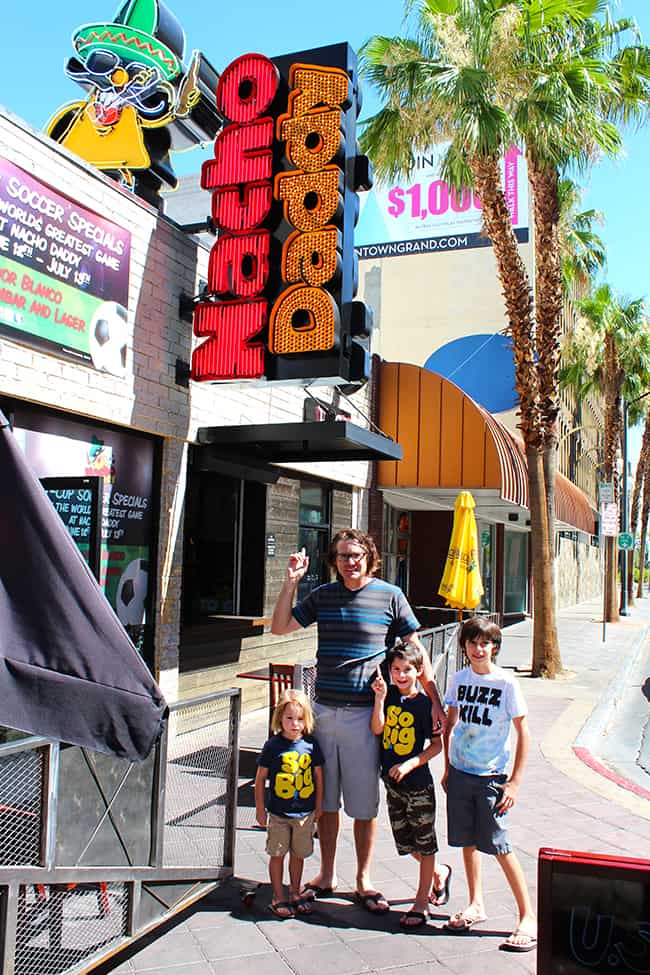 it ended up being a nice morning in Downtown Las Vegas. it would have been fun to experience the overhead light show, and the museums there, but we had a road trip to go on. we will save that for next time. 

see you later LAS VEGAS!