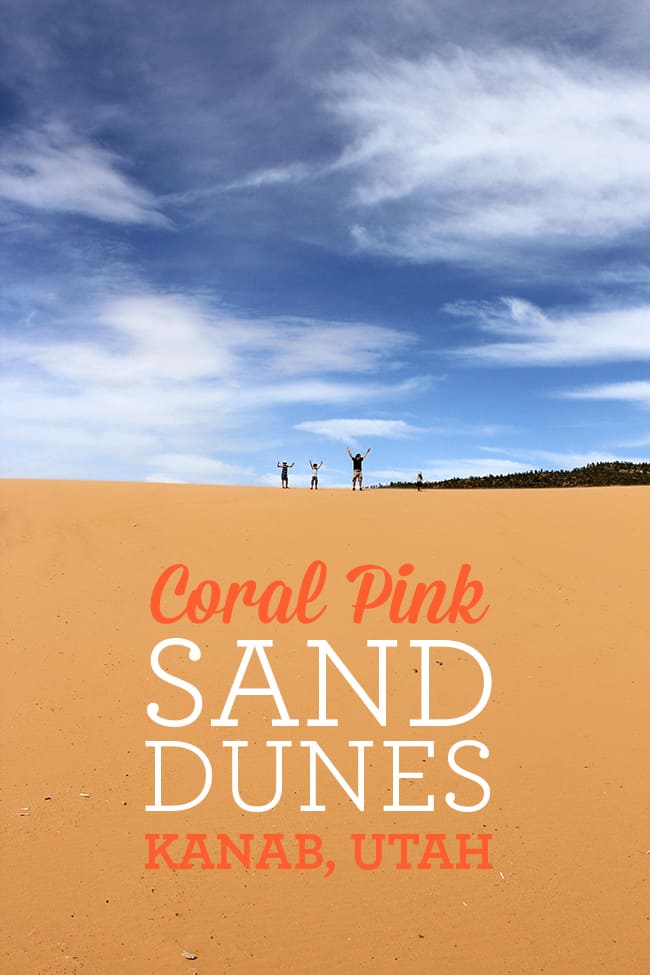 during our stay in Kanab, Utah, we really wanted to explore the area and find unique places to experience. one of the locals told us to check out the Coral Pink Sand Dunes, which is one of Utah's State Parks. the Coral Pink Sand Dunes are located off a remote road between the east entrance of Zion National Park and a few miles west of Kanab.

we weren't sure what to expect, and as we drove, we couldn't see the sand dunes. we kept looking and looking, but they are nestled into the landscape. even when we arrived at the entrance, you couldn't see how beautiful they were. it wasn't until we walked down into them and started exploring that we realized how magnificent they were.
this is the area closest to the entrance. but this is just a small over look. once we started walking down into them, past the fences, towards the east where the dune buggies ride and then up one of the peaks....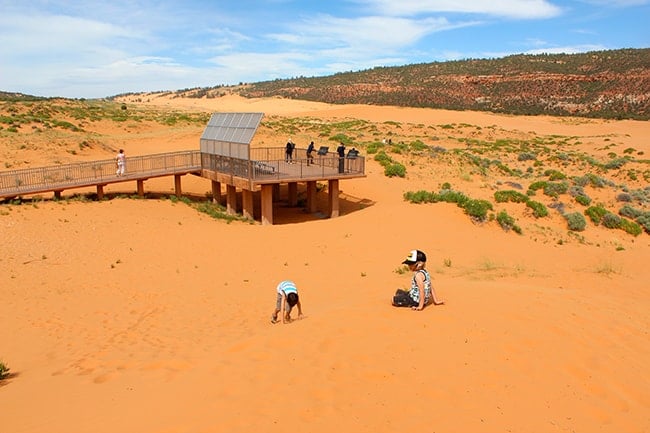 that is where we had such a breathtaking view.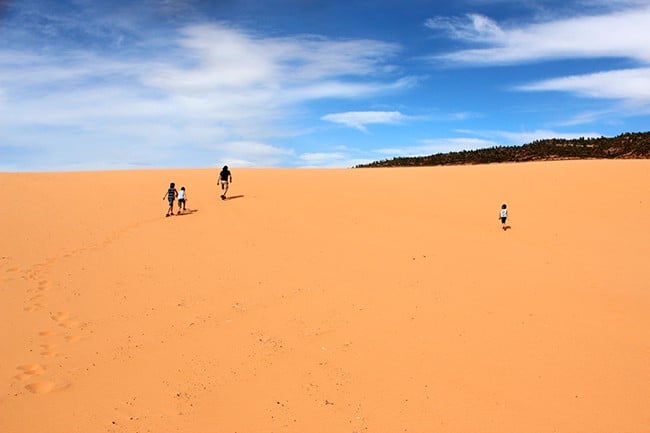 it was so peaceful and quiet. no sounds of the city, not even sounds of nature. just the quiet lull of the wind. as we walked along the main peak, we could look out and see the beauty of the Kanab mountains all around us...it was surreal.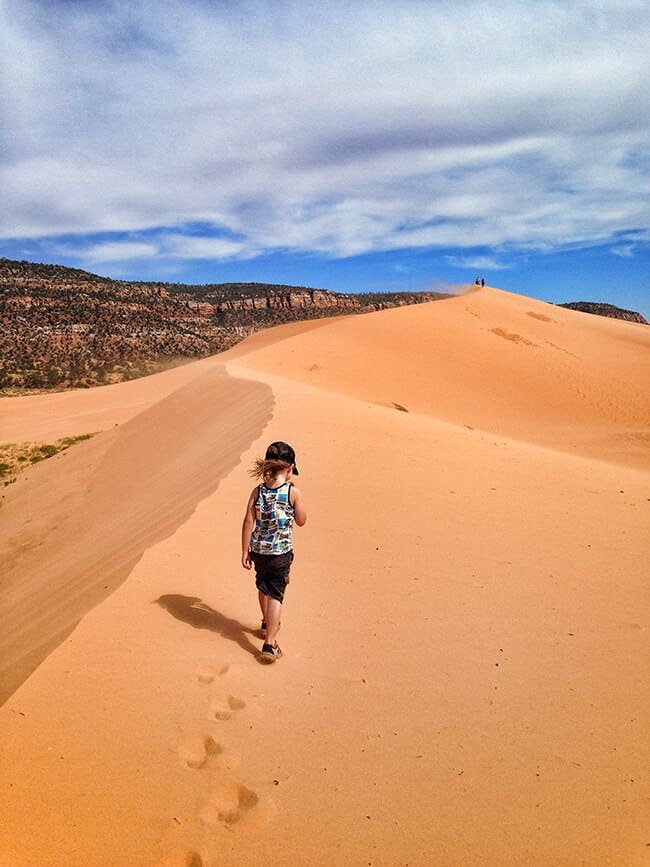 we played, jumped and ran around in the sand. it was a different experience than any of us have ever had. almost magical.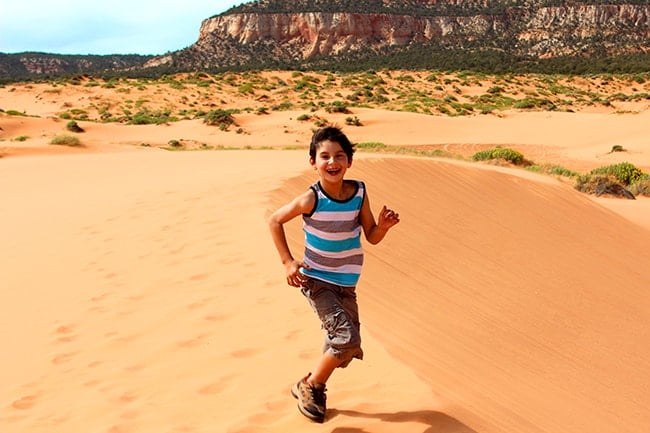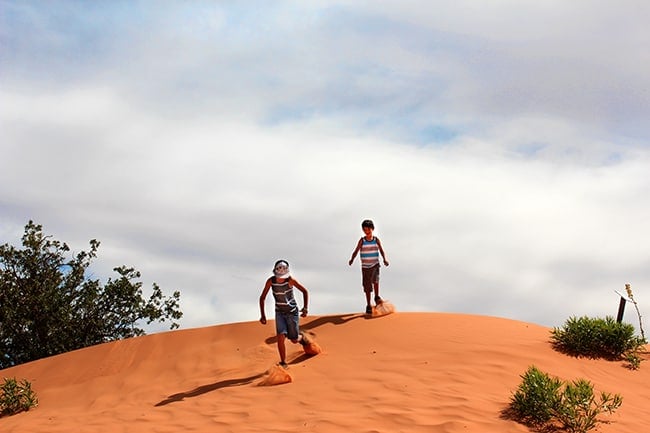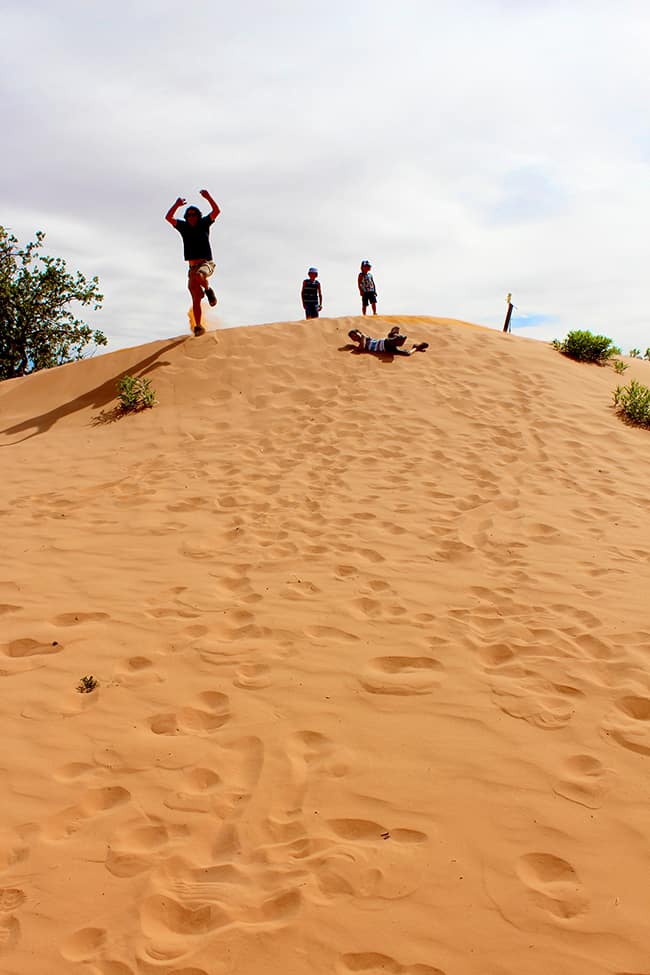 it had to be one of the more special moments that we had as a family. just us. together. enjoying natures beauty and wonder.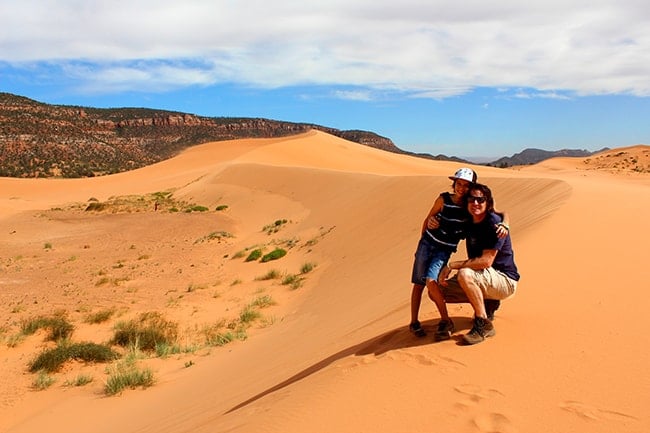 of course by the end of our visit, our shoes were filled to the brim with coral pink sand. a small price to pay to experience the beauty of the Coral Pink Sand Dunes.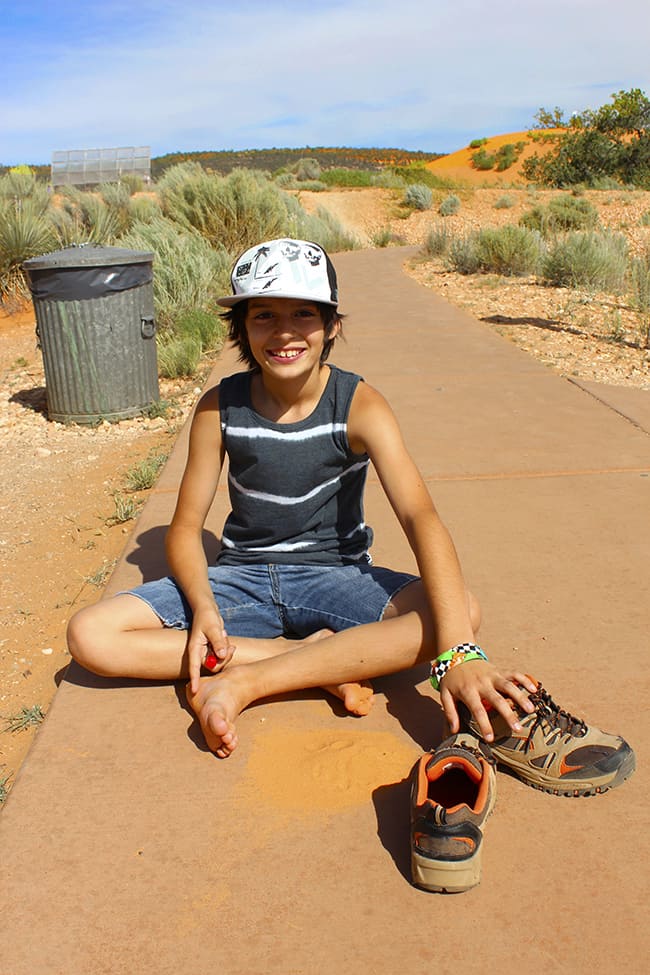 tips for visiting the Coral Pink Sand Dunes in Kanab, Utah
• bring a water bottle
• bring snacks and drinks as there are located in a remote area.
• wear sun screen/sun hat
• if you bring a camera, make sure it is protected in a case or bag. flying sand will damage the lens.
• there is a small entrance fee (approx. $8)
and to read more about our Popsicle Adventures during our summer 2014 road trip through Nevada, Utah, Idaho and Yellowstone:
Where We Traveled
How We Traveled
Tahiti Village - Las Vegas
Denny's and Fremont Street - Las Vegas
Cedar City KOA
Fort Zion – Utah
Zion National Park – Utah
Kanab - Utah
Historic Parry Lodge - Kanab, Utah
The Real Up House - Herriman, Utah