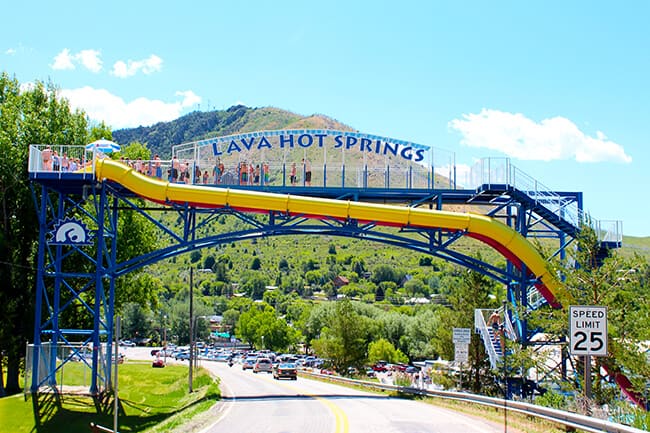 When we went on our famous road trip a couple of years ago, one of the places that we hadn't expected to enjoy as much as we did was Lava Hot Springs. It's a little town in southern Idaho about an hour north of the Utah/Idaho border. We only allotted for an overnight stay, but we wished that we had booked two nights. It's a charming little city that is popular with tourists and locals, with lots of things to do including river rafting, tubing, swimming, hot pools, the sunken garden, shopping, dining and hiking. it's known for its world famous hot pools, that are filled with natural geothermic spring water. the hot springs also heat the amazing Olympic Swimming Complex. This is the entrance to the city, it's got to be the coolest entrance to a city that i've seen. Just look at those waterslides!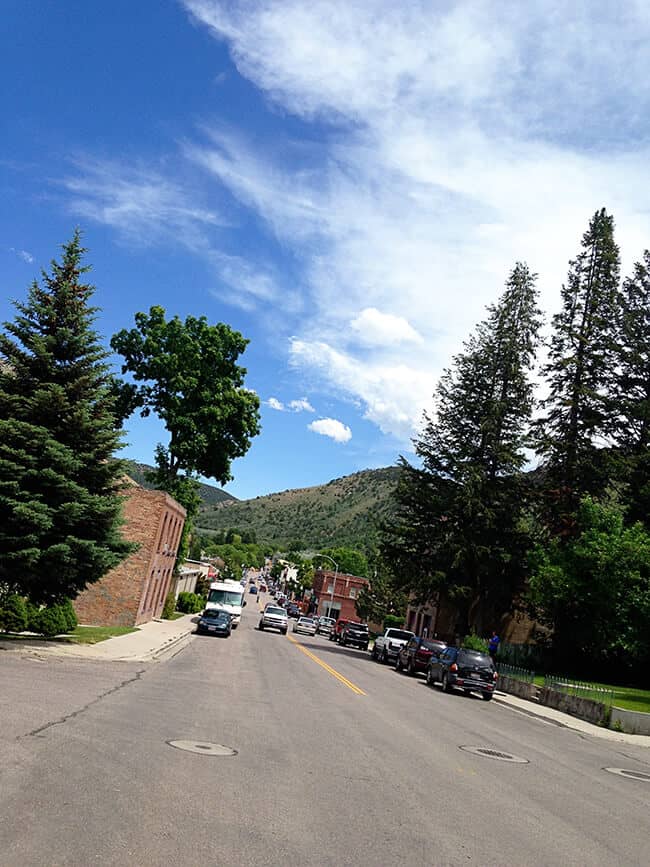 Since we were traveling with a travel trailer in tow, we chose to stay at the Lava Hot Springs KOA. You don't have to have a trailer or RV to stay there though, they also have cabins and tent camping options available. the Lava Hot Spring KOA was pretty amazing. This is the first time we've gotten to camp on the banks of a river with our trailer. It was so beautiful and peaceful to sit outside our trailer and watch the river run by and also the beautiful nature landscapes.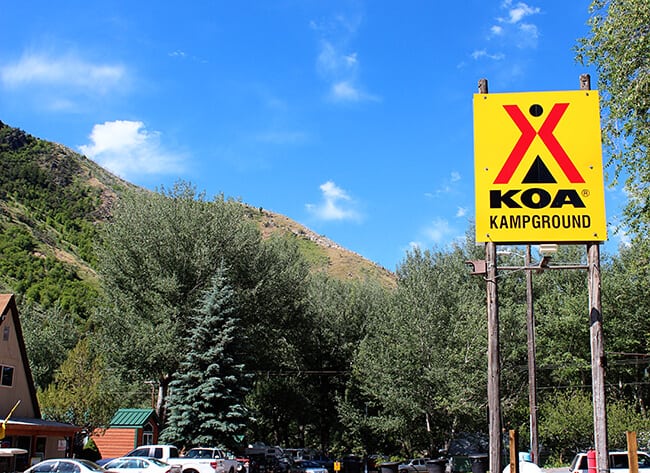 The Lava Hot Springs KOA has been one of our favorite KOA's yet. Mostly because we felt that we were at one with nature, and the Portneuf river was so beautiful. There were fire pits to cook on, and trails to explore. the KOA owners were so sweet and friendly and were happy to show us the best places to buy things and explore. I think it would be so fun to stay at one of the cabins if we didn't have a travel trailer. And I'm not really a tent camper...but there was a nice area for tent camping.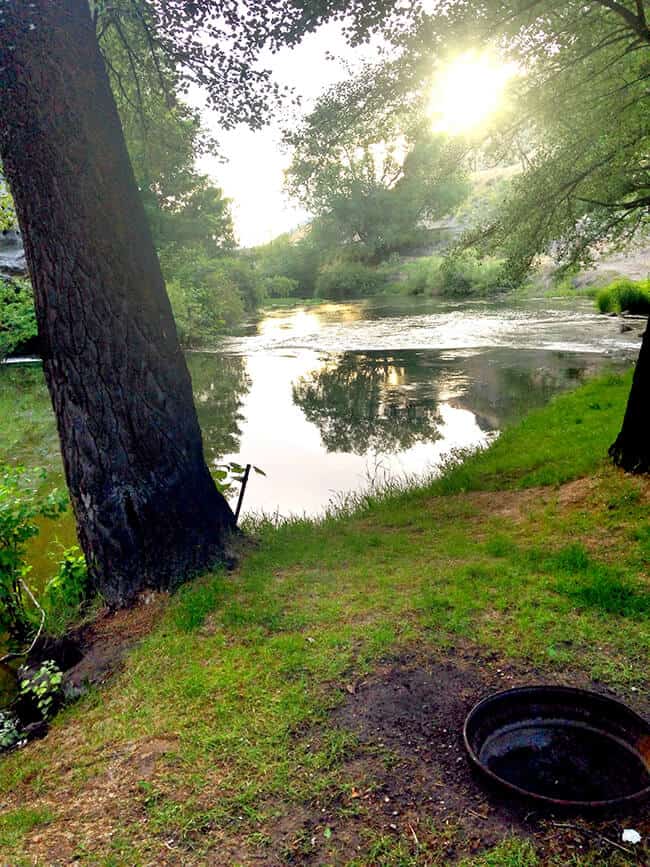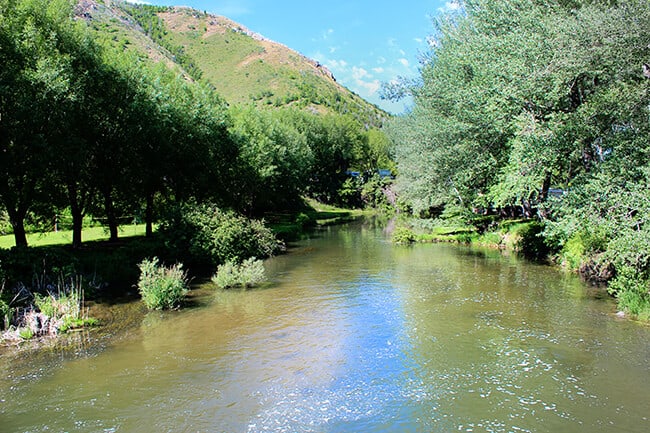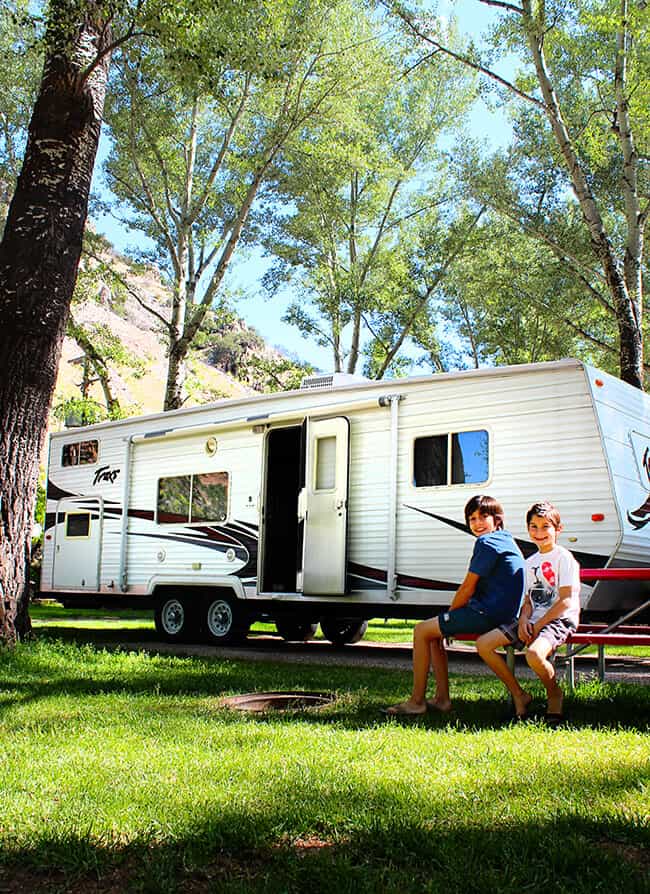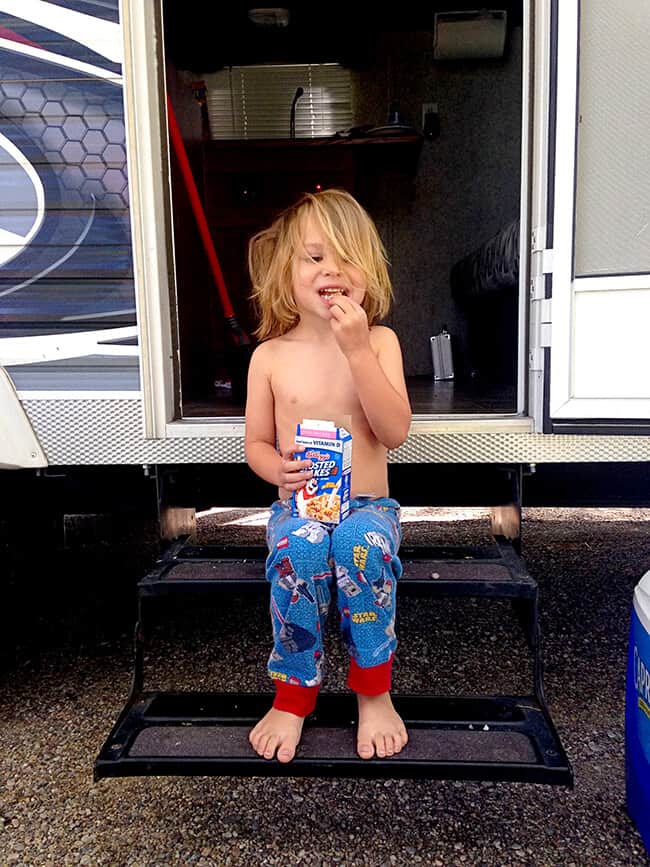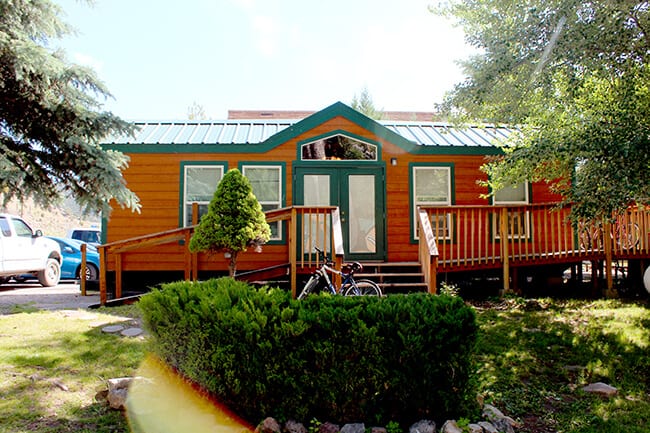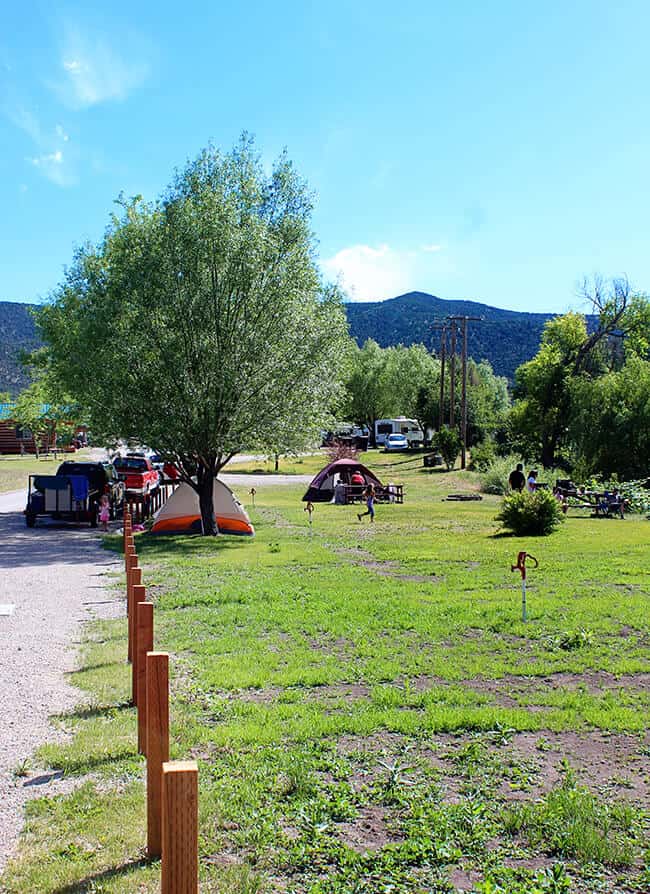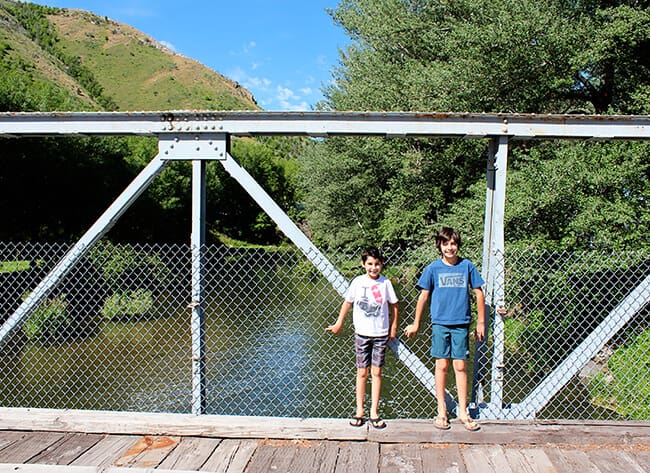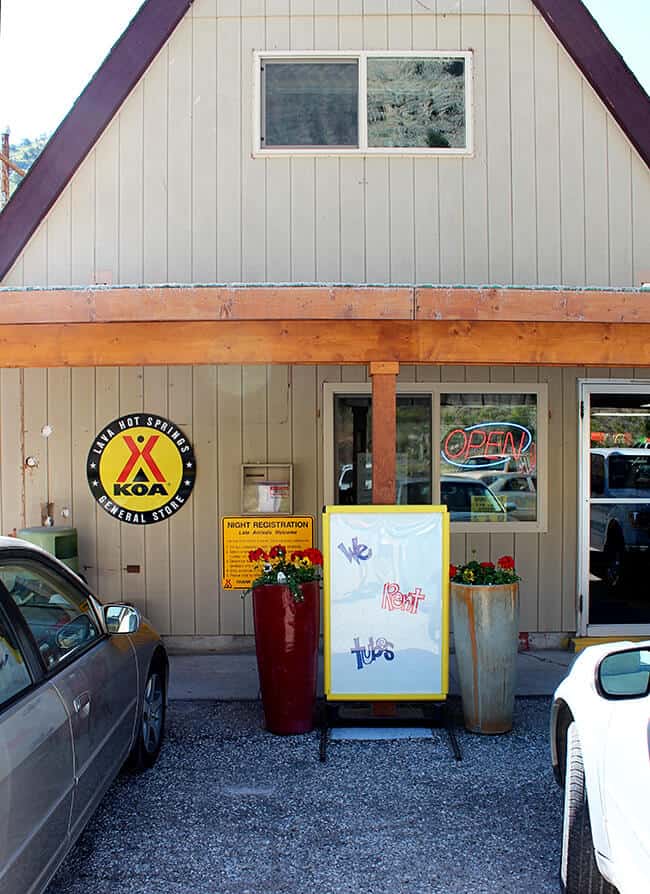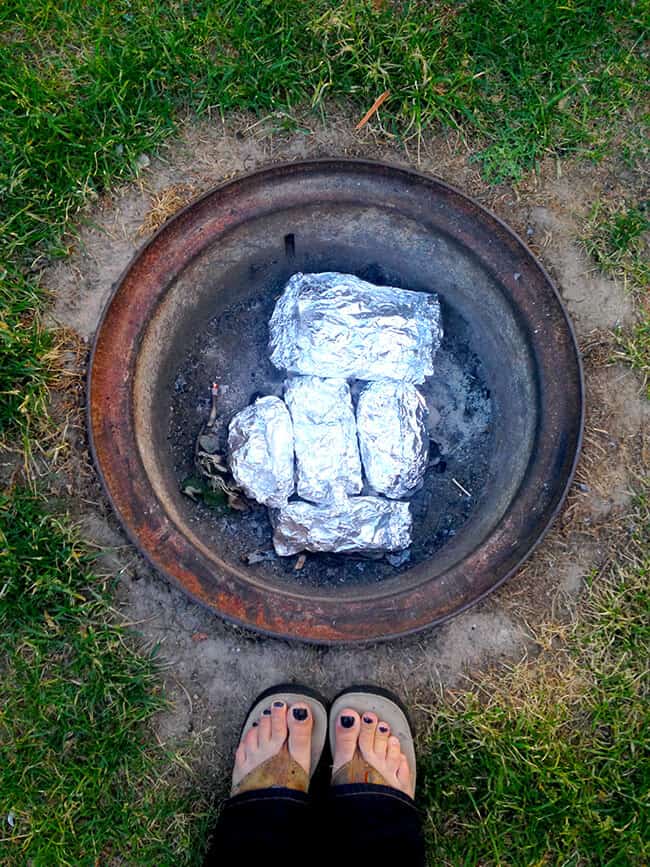 Visiting the Hot Springs
The next day was all about exploring Lava Hot Springs. Early that morning, we headed over to the Lava Hot Springs World Famous Hot Pools. We were told that the earlier you go the better. This is because the pools get hotter as the day goes on due to the sunshine.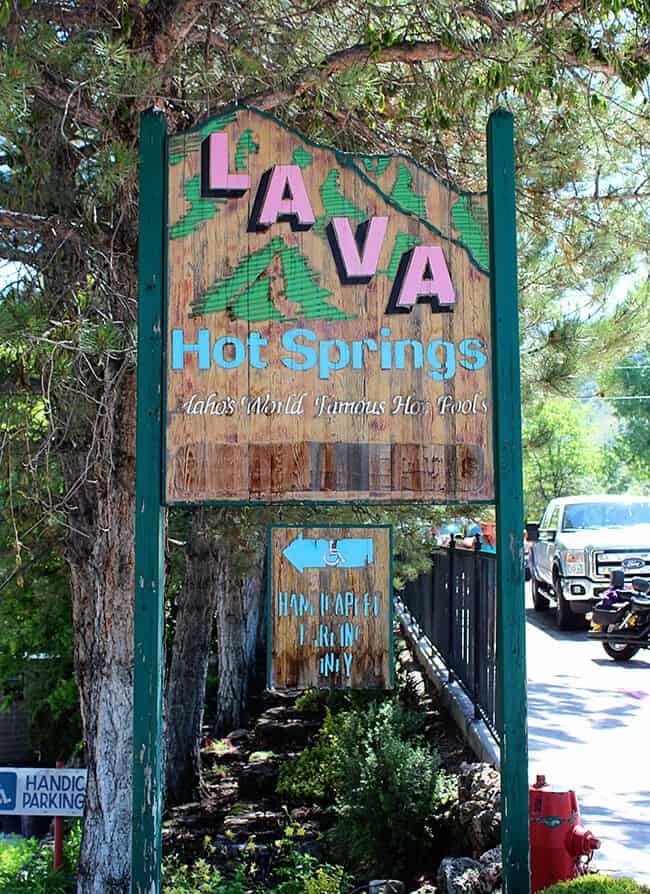 The water from the hot pools comes bubbling out of natural underground springs, the hot water is laden with minerals, but has no sulfur so it doesn't stink like most hot spring. Over 2.5 million gallons of hot water per day runs through the hot springs and are diverted into the Portneuf River keeping the springs ever changing and clean.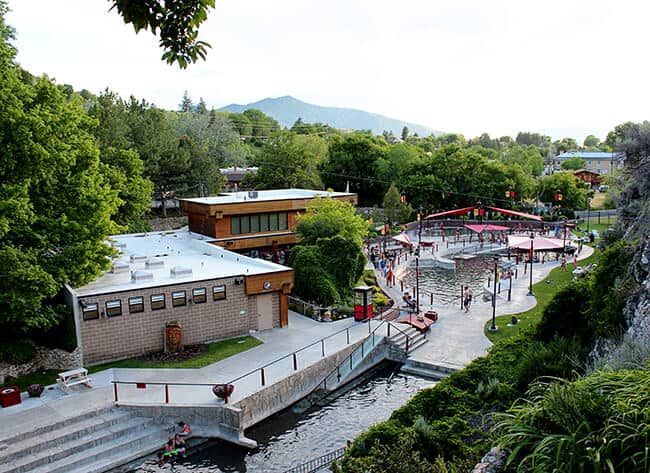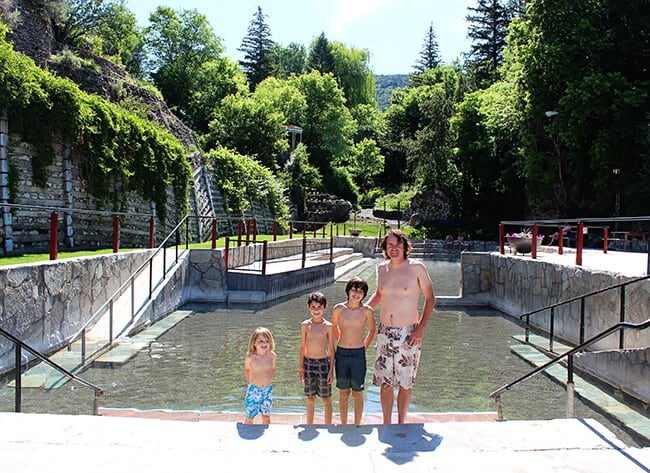 The spring's temperatures range from approximately 102˚ to 112˚ degrees, so the water is almost too hot for little kids. it was almost to hot for the hubby and me, but we still had a great time checking them out. since the hot springs are open all year long, they told us that it is really fun to come when snow is on the ground. like a hot tub in winter.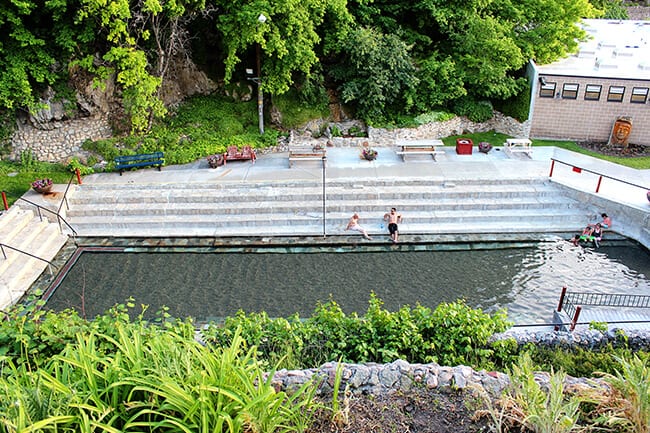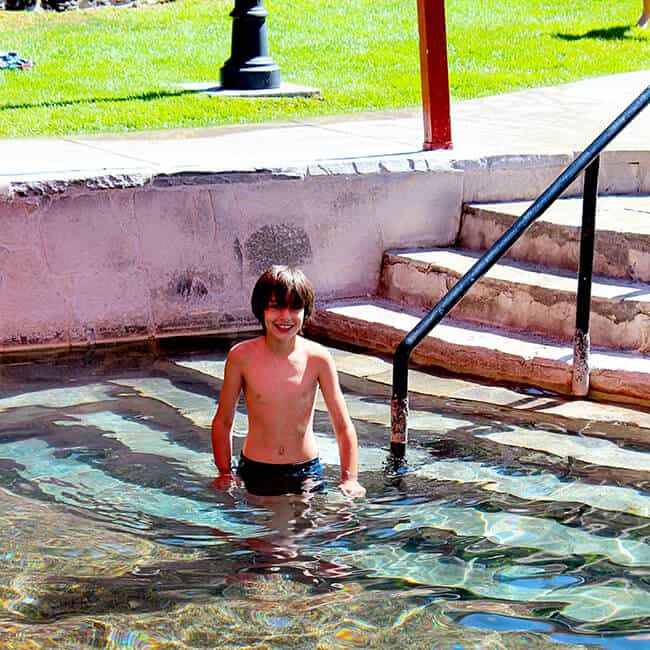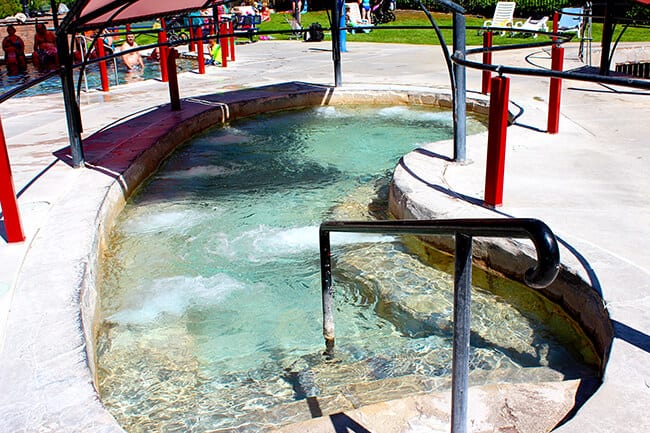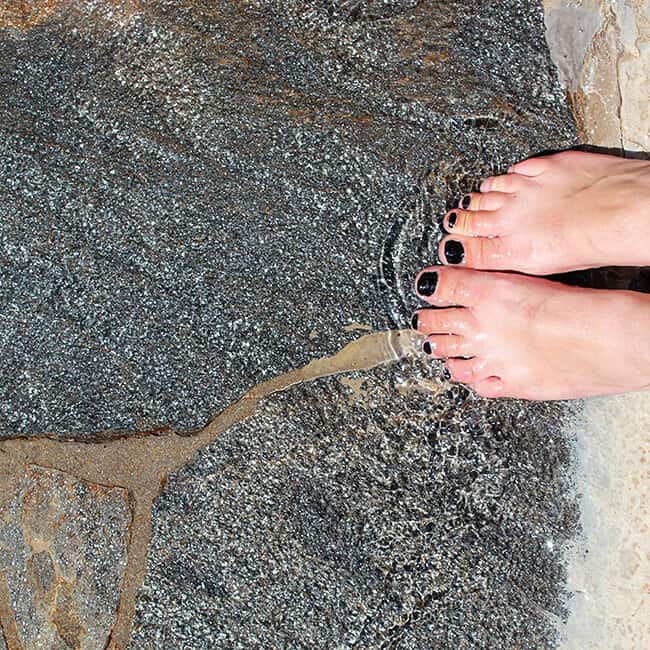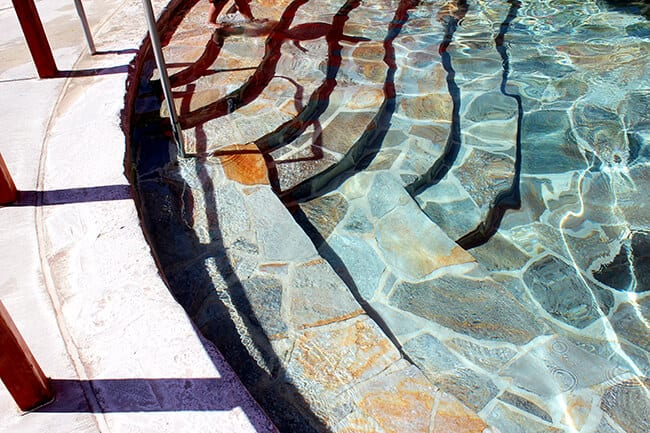 There were 4 large hot pools that included a newer cool pool with a temperature of 102º. This is the pool the boys spent the most time in. It was a fun learning experience teaching the boys how that water was warmed naturally underground.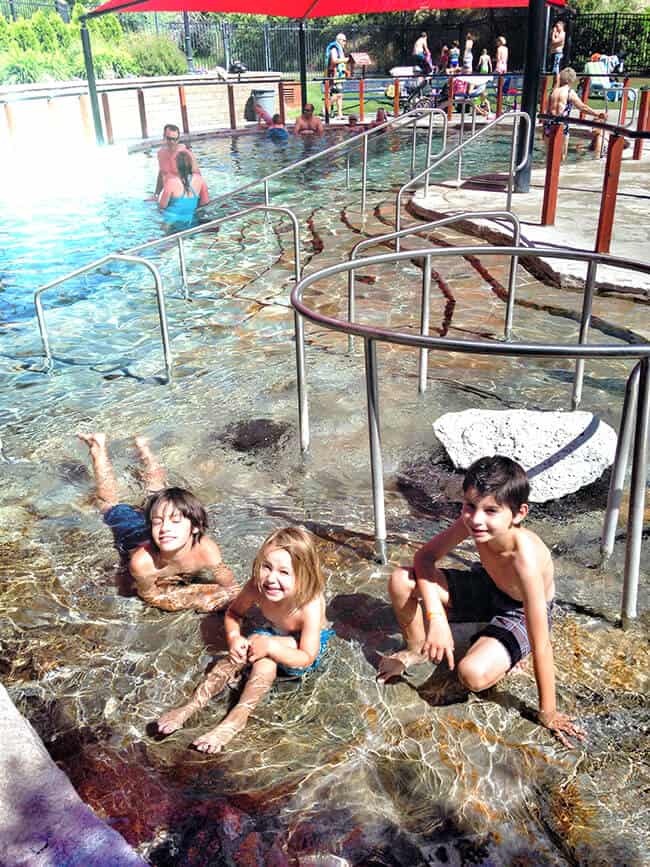 After checking out the hot pools, we headed over to our next adventure in Lava Hot Springs...
The Olympic Swimming Complex. 
The Olympic Swimming Complex is the only facility of its kind in the Intermountain West. all the water is heated!!!!  have you ever been on a waterslide that has heated water?!!!  the  Olympic Swimming Complex has indoor and outdoor pools, diving boards and platforms, waterslides, a natural hot water spa, and the new Portneuf Kiddie Cove. the is something fun for kids of all ages.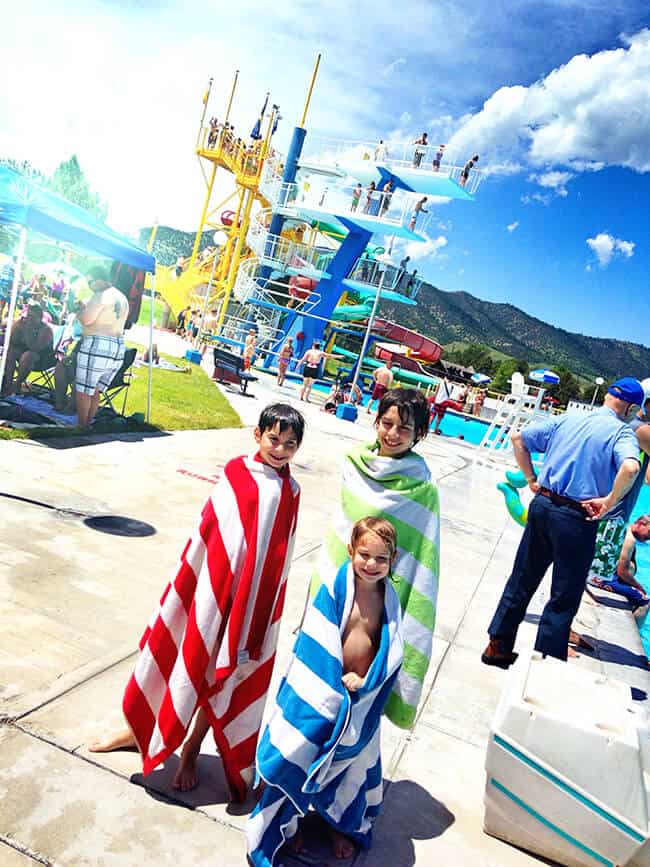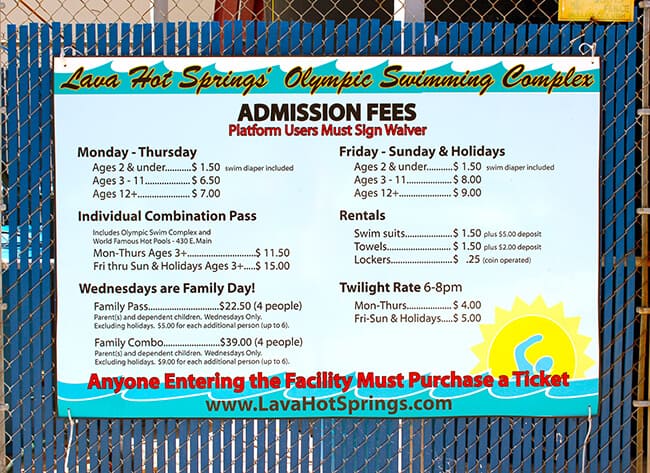 The Olympic Swimming Complex's free form Olympic-size pool holds nearly a million gallons of warm, crystal clear water. The outdoor shallow end offers toys for younger swimmers and little slides.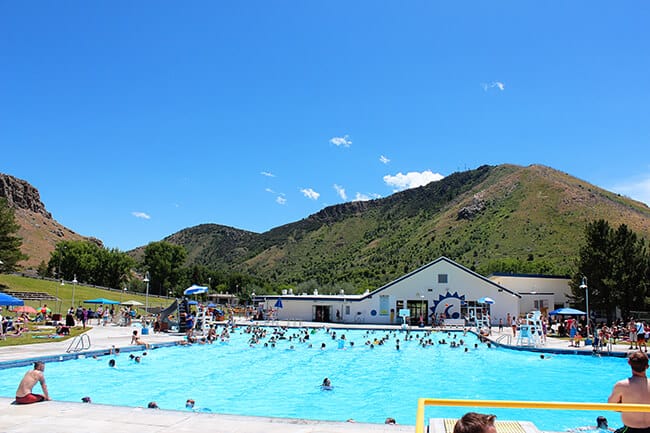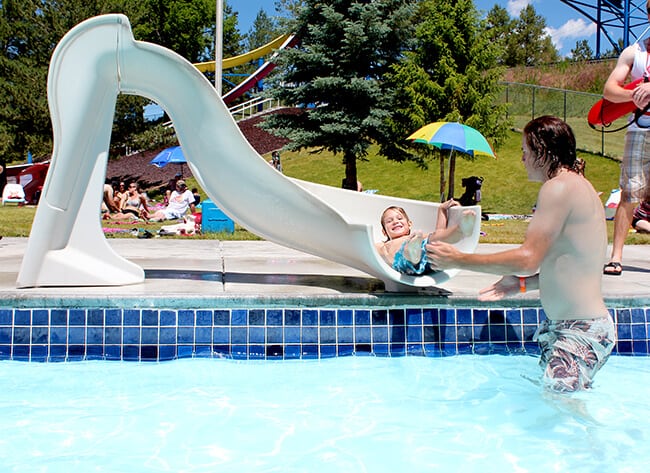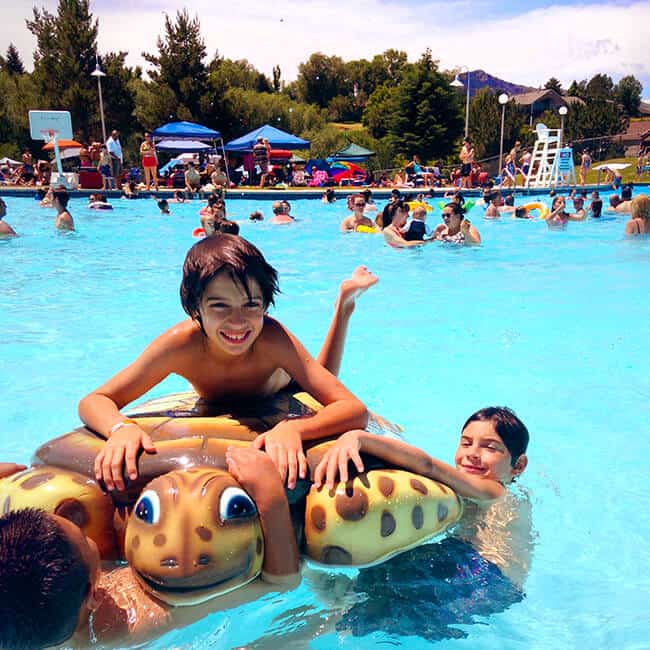 It was a pretty popular place, there were lots of people at the complex, most had blankets, umbrellas and picnics set up on the lawn. I only wish they had something like this where i am in Orange County! There are some exhilarating waterslides that are fun for the whole family, including small slides for the kiddies.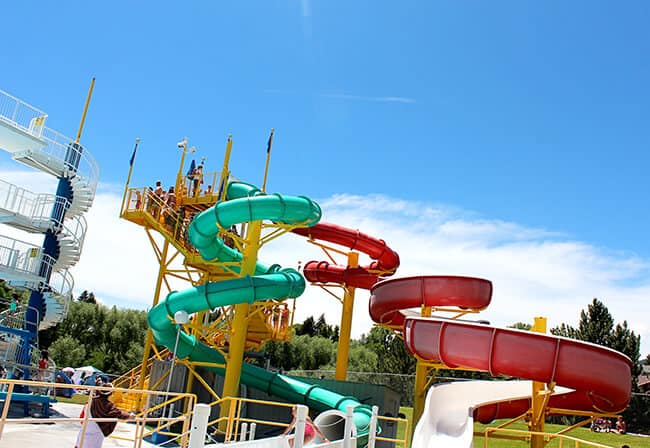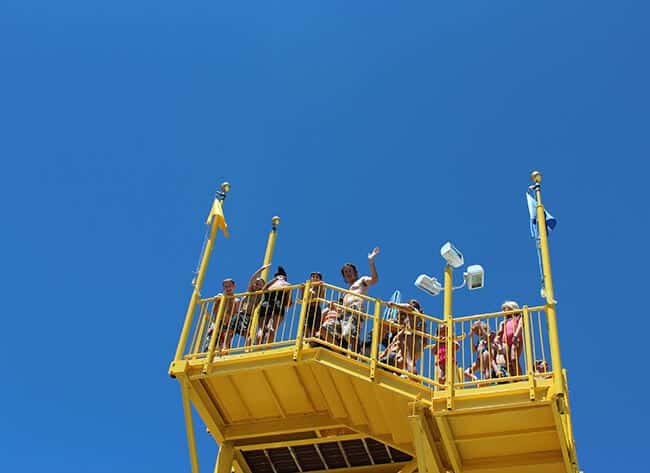 The speed slides' six-story body flumes send riders screaming into the refreshing runout below. but beware, the 60 foot drop is not for the faint of heart! two curly tube slides are great for children, splashing them around and leaving them laughing as they splash into the shallow runout at the bottom.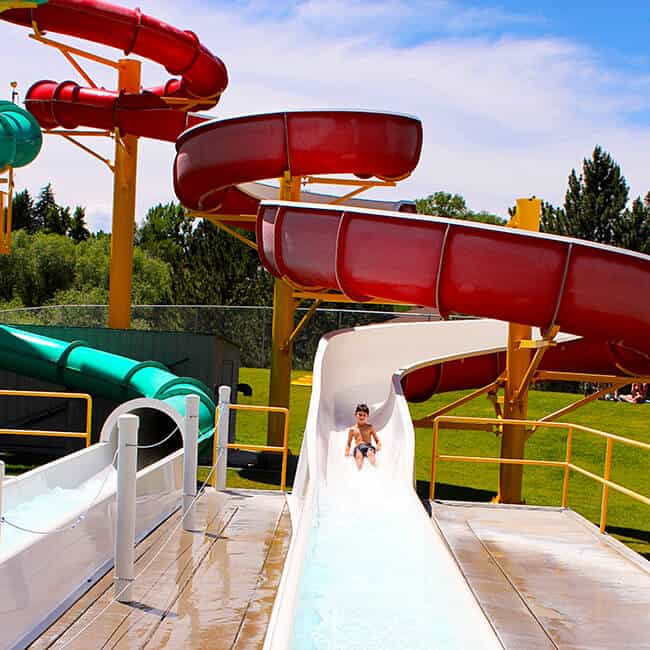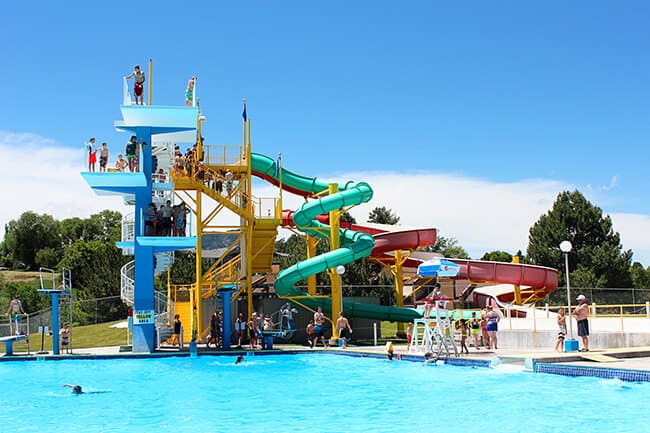 Then there are the diving platforms. they don't have these at waterparks in California! it's a thrill for those brave enough to leap from its 5, 7, and 10 meter heights. four springboards flank the platform tower making this a diver's paradise.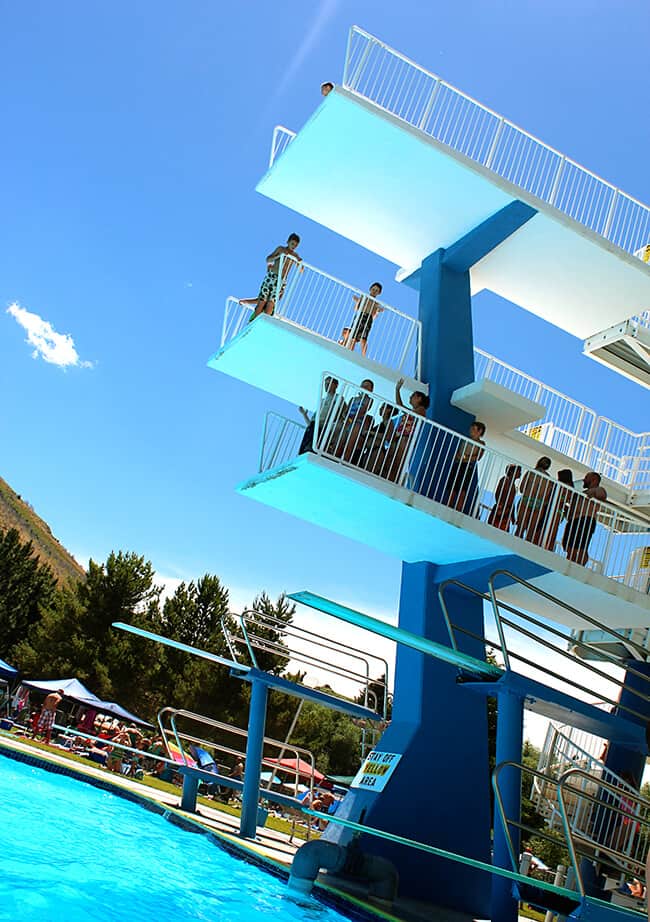 No one in our family was brave enough to try any of the platforms out, but it was pretty amazing watching those who were, dive off of them. And in case you were wondering, you have to sign a waiver in order to be allowed to dive off them.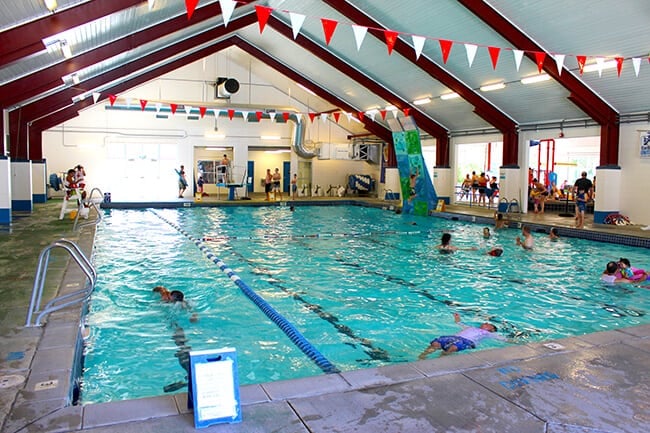 The Olympic Swimming Complex has two indoor areas to enjoy as well, a large lap pool, and the Portneuf Kiddie Cove. My boys enjoyed playing in the cove once they had gotten a little too much sun. There were fun thinks to play with such as water features, slides, fountains and smaller pools.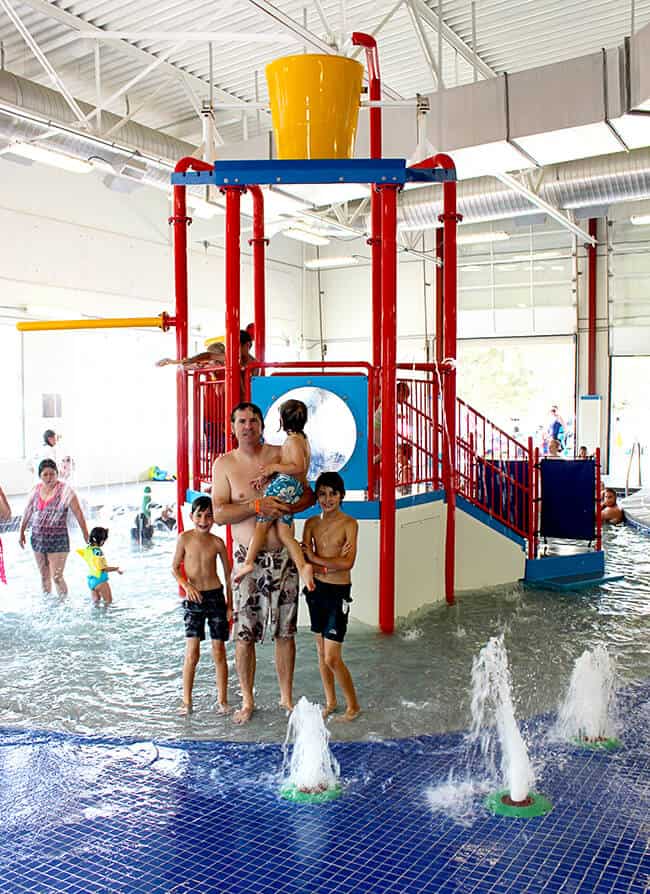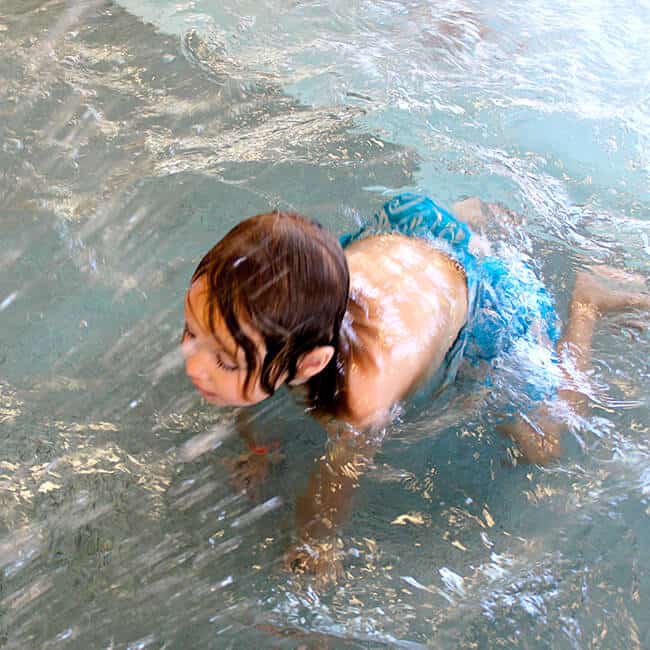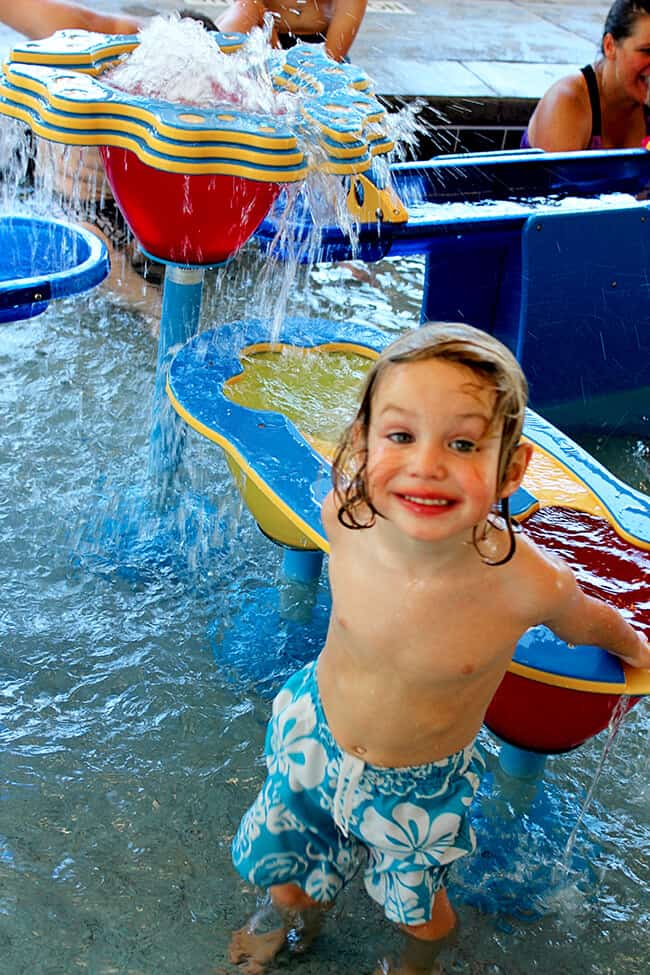 Another thing we did was visit the Sunken Gardens. This is a charming garden area that has different landscapes of greenery and flowers. They were pretty and fun to explore. I did take some photos, but for some reason I can't find them.
However, one thing we didn't get to do in Lava Hot Springs was go tubing on the river.
River Tubing in Lava Hot Springs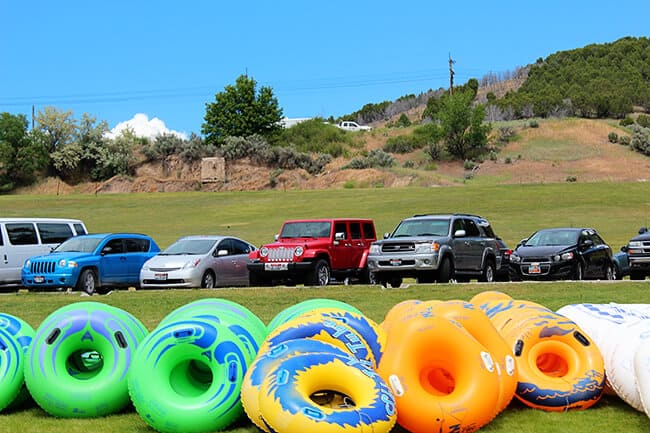 All over town you can find rafting tubes for rent. you can take them into the slow moving Portneuf river rapid and ride them for about 5 blocks. There are designated entry points to enter and exit, and once you float down the entire way, you can do it again until you a tired.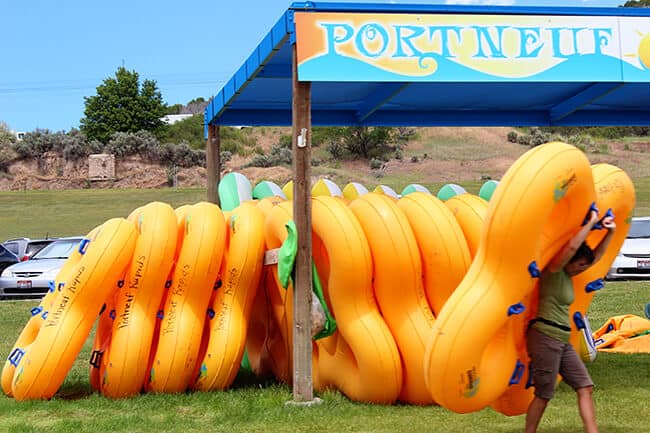 We would have loved to try this, but time was short and we thought Vann, our youngest was too young. but next time we are in the area, we are going for sure!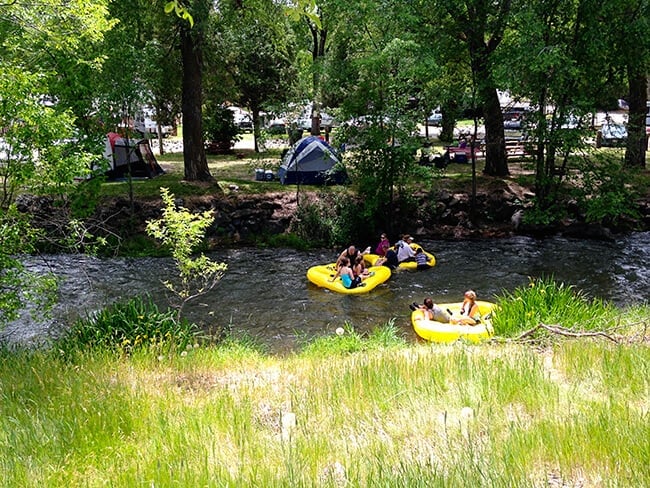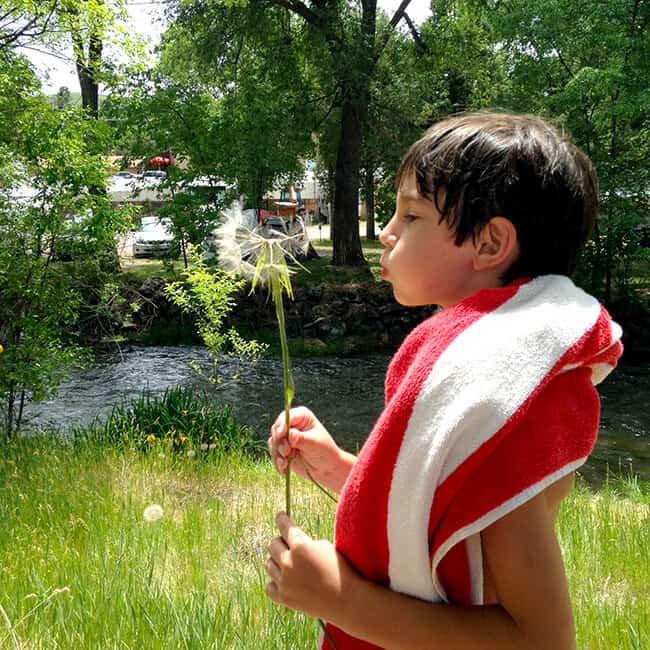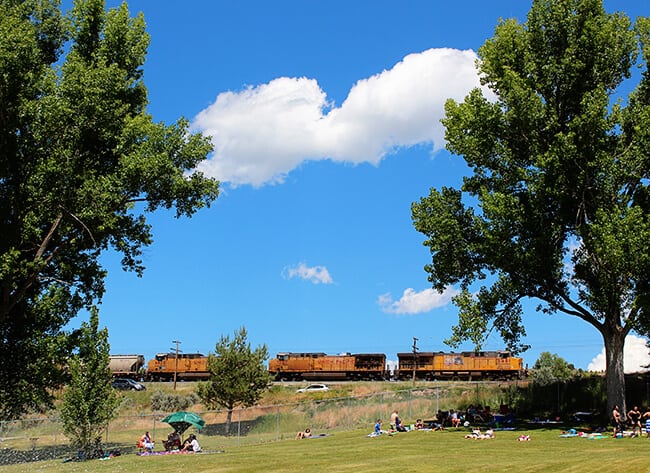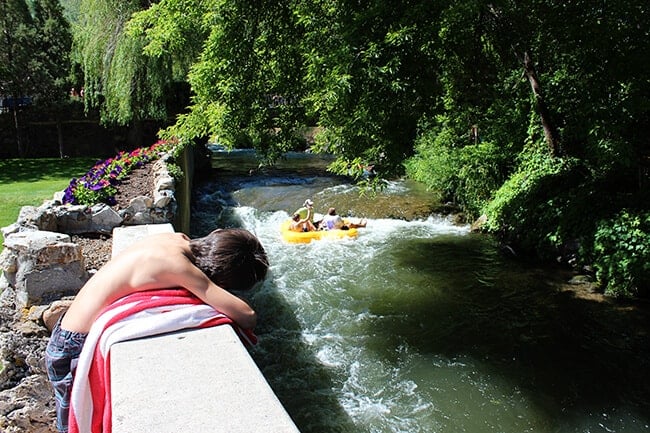 We had the best time in Lava Hot Springs and were sad to say goodbye. But there was still a lot of traveling ahead and adventure to be had. so back on the road we went on our way to Yellowstone.
Check out some more of our Popsicle Adventures during our summer 2014 road trip through Nevada, Utah, Idaho and Yellowstone:
Where We Traveled
How We Traveled
Tahiti Village - Las Vegas
Denny's and Fremont Street - Las Vegas
Cedar City KOA
Fort Zion – Utah
Zion National Park – Utah
Kanab - Utah
Historic Parry Lodge - Kanab, Utah
Coral Pink Sand Dunes - Kanab, Utah
The Real Up House - Herriman, Utah