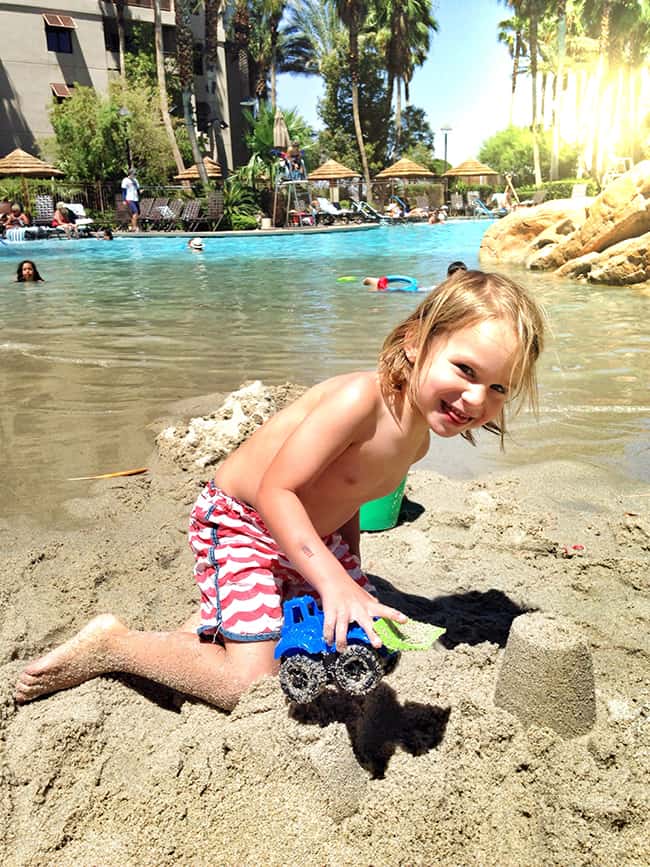 thursday was the boys last day of school AND the day we left on our road trip. the main reason we left for our trip the same day as school got out was so we could attend my niece's wedding in Las Vegas that evening and the reception the next day. we thought that since my husband was already taking off work for the wedding, and we were already headed the direction we wanted to go, why not start the road trip then.
it ended up being harder than i thought, to get the trailer packed with clothes, food and items for the trip, as well as having all we needed for the last day of school festivities.
in order to get to the wedding on time at 6:30 p.m., we would have to leave immediately after school got out at 12:30. well….things didn't go as planned and we didn't get on the road until 1:30 p.m. one hour late. the entire way, we watched the GPS telling us that we were due to arrive at 6:29. it was nerve racking.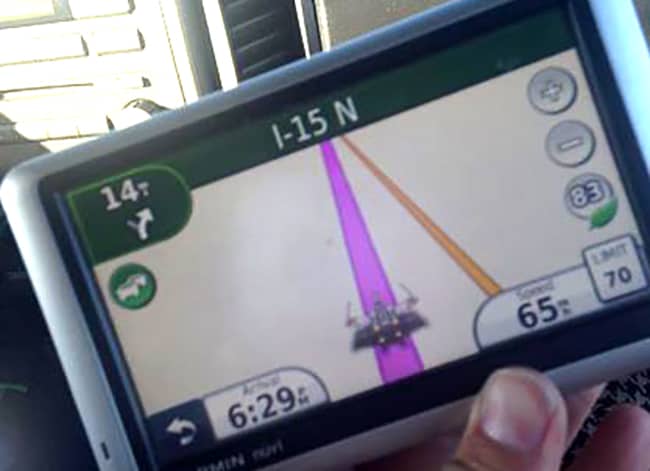 we ended up arriving to the wedding at 6:38 p.m. LATE.  but were very thankful that they were able to hold the wedding a few minutes so we wouldn't miss it. YAY!  we were so happy….almost as happy and the happy couple, Meg and Craig.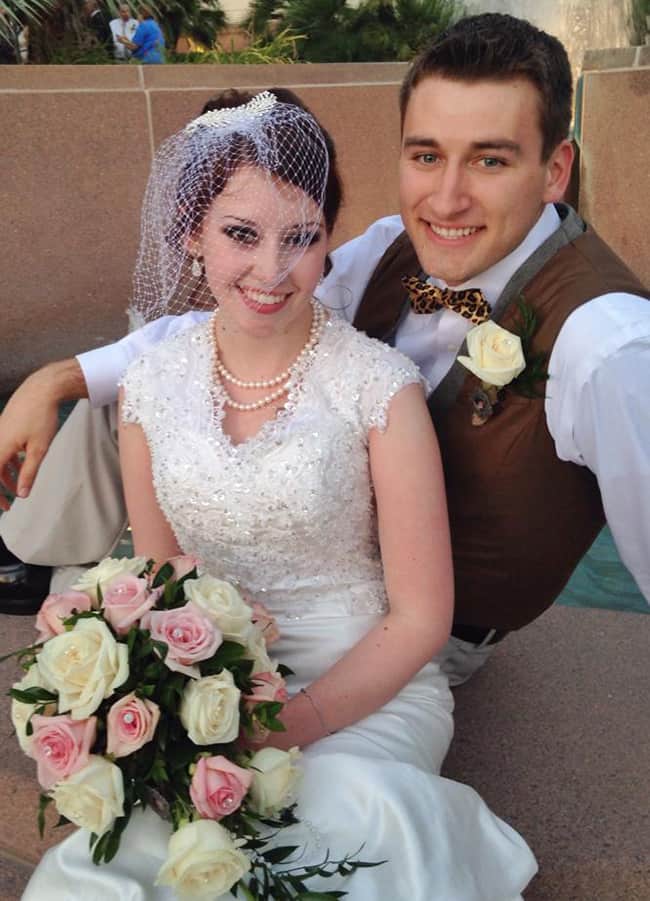 that evening and whole next day was filled with setting up for the wedding, wedding pictures and the wedding reception. so really, our vacation hadnt started yet. it was a labor of love and there was little time to play, however, everything turned out fabulous and the wedding was beautiful.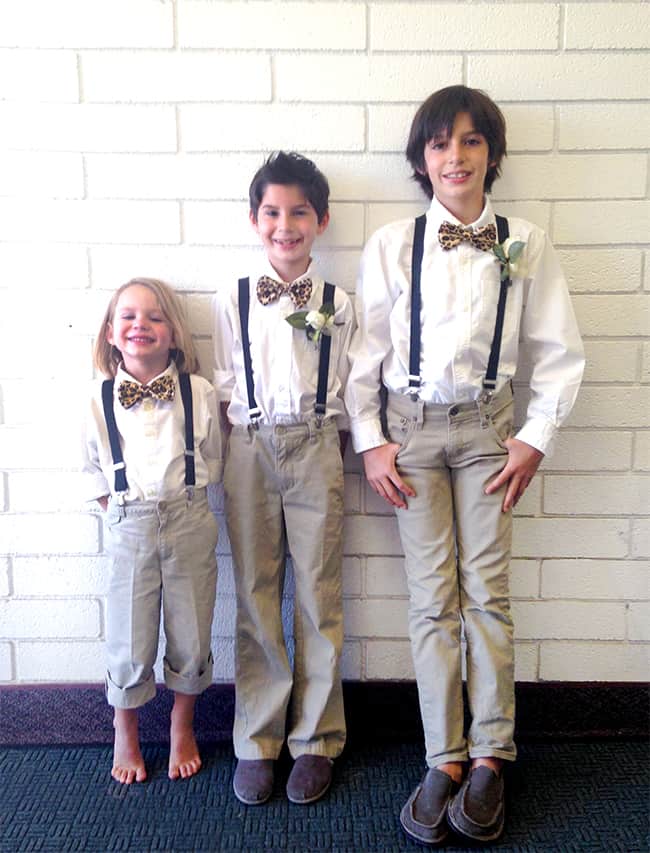 this is how the boys spent most of the wedding….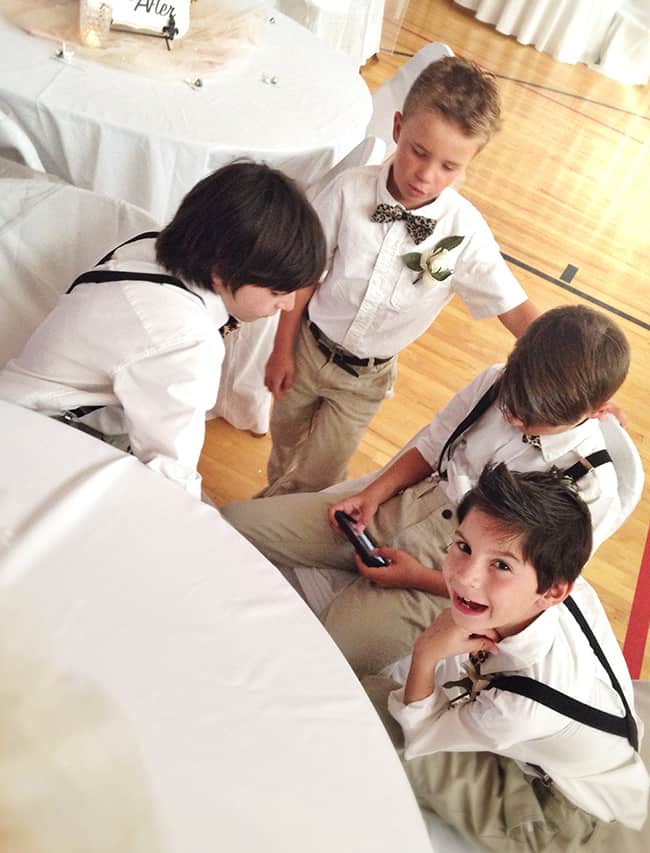 one great this about our time in Las Vegas, is that we didn't stay in our trailer during the visit….it was much too hot at 106º. we stayed at Tahiti Village.  a time-share and vacation rental place that you can also book like a hotel. Tahiti Village is very family-friendly and has a lazy river, pool and beach to enjoy. so in between wedding festivities, we were able to enjoy those amenities. we had a lot of fun!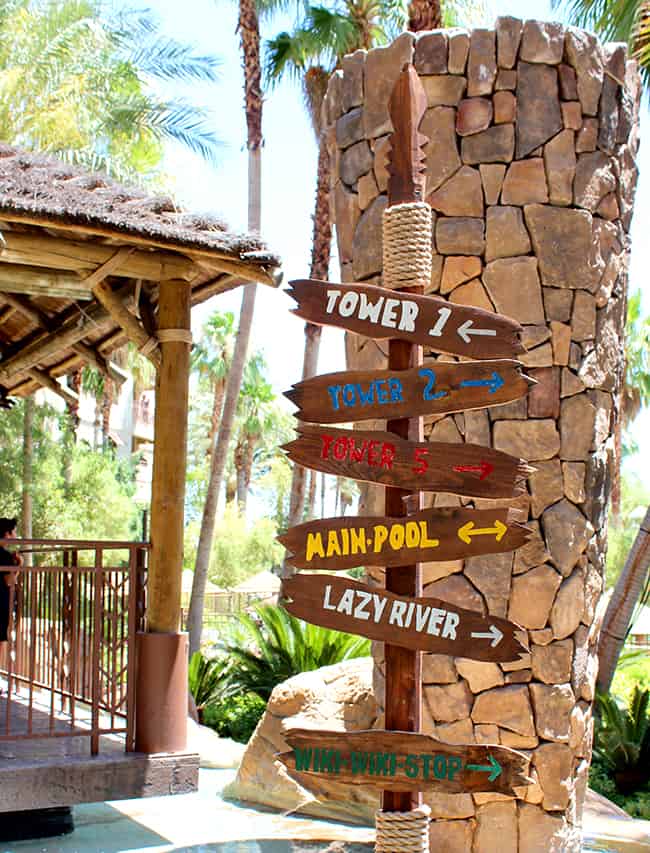 this was Vann's favorite place to be…we kind of felt like we were in Hawaii…almost.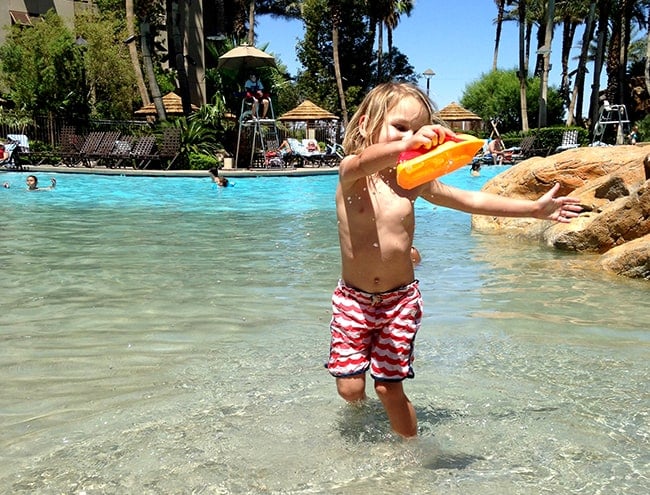 the day after all the wedding events were over, we did spent some fun time in Las Vegas. but i'll save that for the next post.
if you want to follow our adventure, follow #popsiclesadventures on Instagram, Facebook or Twitter!  See you soon….