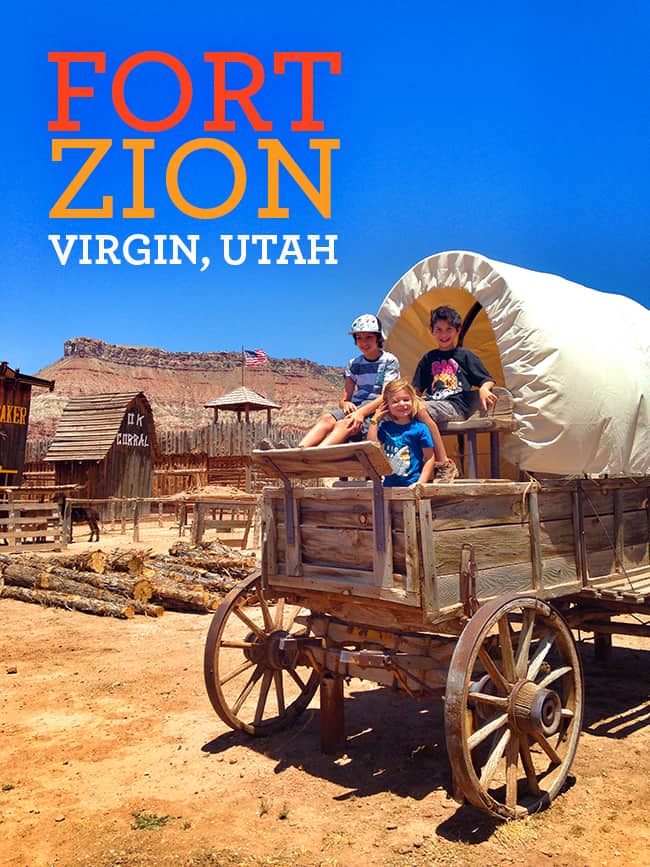 when you're on a road trip, you probably will be in the car for long periods of time. to break up those long stretches of driving, i recommend stopping at anyplace that looks cool along the way. a lot of times you will see signs promoting places to stop…or a place to get a local treat…or a historical site for the area. they don't always end up being super exciting, but sometimes they are! it's called exploring…and MANY times, these stops have been some of our favorite places to visit on our travels. don't let the excuse of not wanting to get every one out of the car, or you need to get there faster discourage your decision to make stops along your route. everyone needs a break from driving and by stopping and taking a break to explore, you will probably continue your journey with renewed energy.
one of these impromptu stops we made along our road trip was Fort Zion in Virgin Utah. it is located on the side of the road just a few miles outside of west entrance to Zion National Park. it's sort of a tourist trap….but a good one.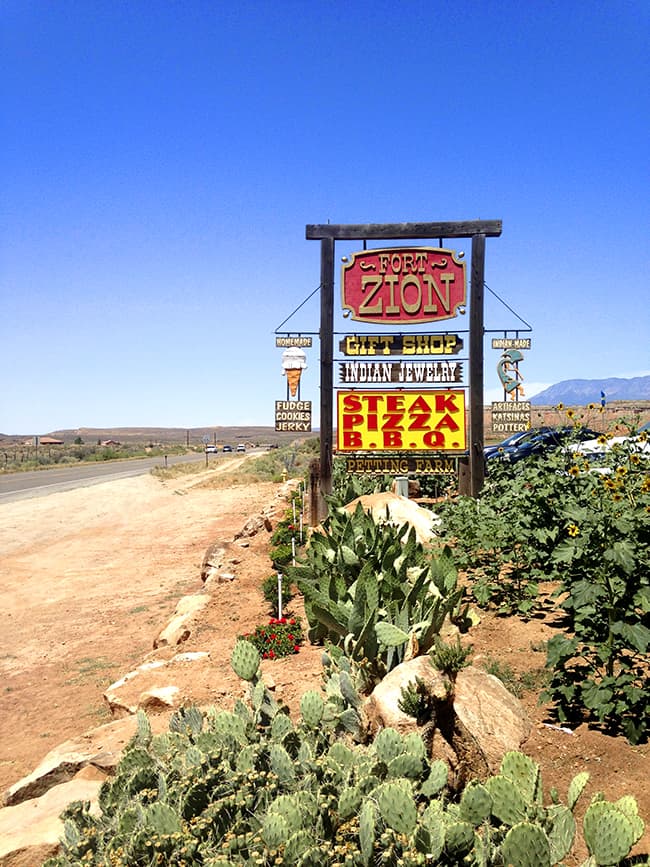 what draws you in, is the awesome little old wild west buildings and covered wagons. at least for me, it was a photographers dream with the detailed painted buildings, mountainous backdrops and perfect blue skies.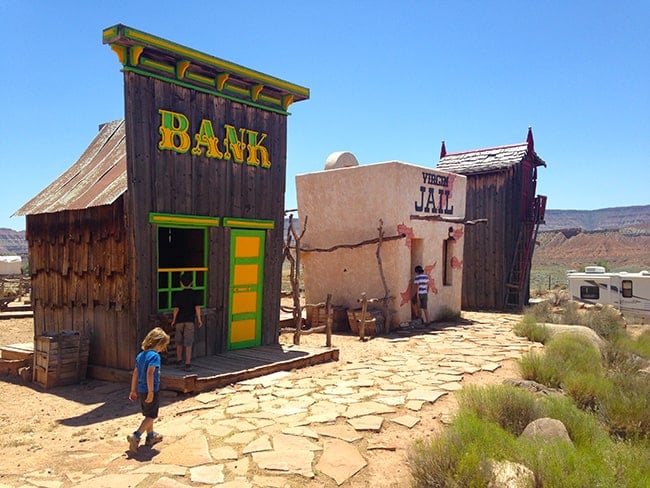 inside the main fort, there is a huge gift shop with everything you could image...from the old west to native American crafts and artifacts. there is also a restaurant that has burgers and homemade ice cream and treats that has gotten great reviews on Yelp and other websites.
my boys were very intrigued with everything, and the adventure in this stop was trying to make sure they didn't touch anything!
you could even get your fortune told by Pappy.  my littlest boy Vann, thought this was soooo funny.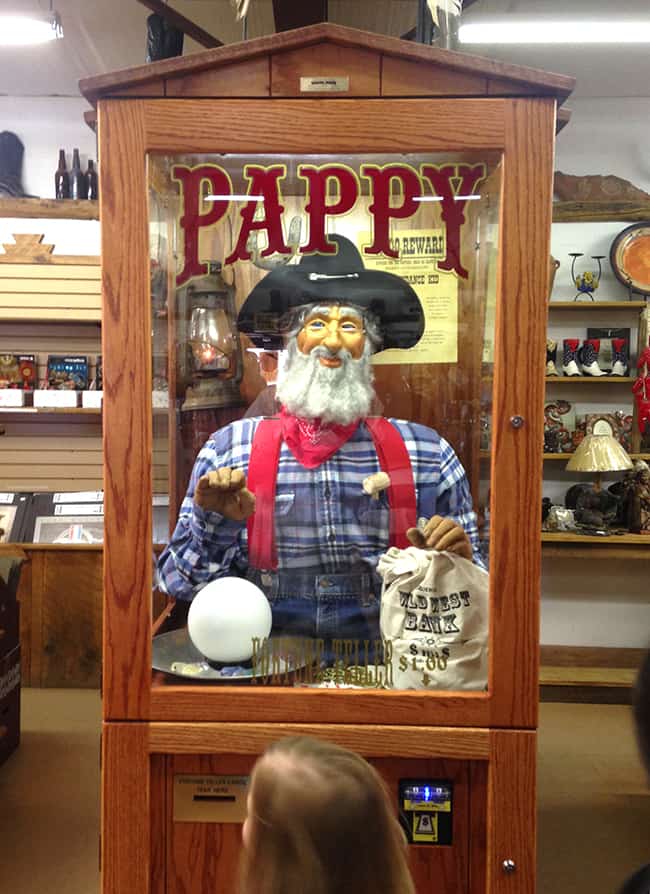 outside the main fort is where you find the great painted wild west buildings. to visit this area it costs $1 per person. there is also a petting zoo. you can buy carrots 3/$1 to feed them…animals such as lama, donkeys and deer.
my boys just needed to get their energy out and ran among the buildings and enjoyed the sunshine.
i had the best time taking photos of it all and taking in the beautiful landscape that surrounded Fort Zion Trading Post.
this is one of the many stops we made along our trip that we really enjoyed. it may have only been 30 minutes of our journey, but the memories of the fun we had will last forever.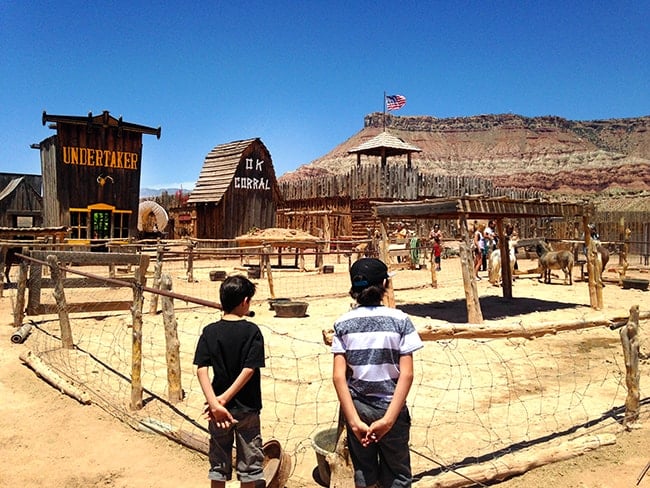 read more about our Popsicle Adventures during our summer 2014 road trip through Nevada, Utah, Idaho and Yellowstone:
Where We Traveled
How We Traveled
Tahiti Village - Las Vegas
Denny's and Fremont Street - Las Vegas
Cedar City KOA