This post is sponsored by Target.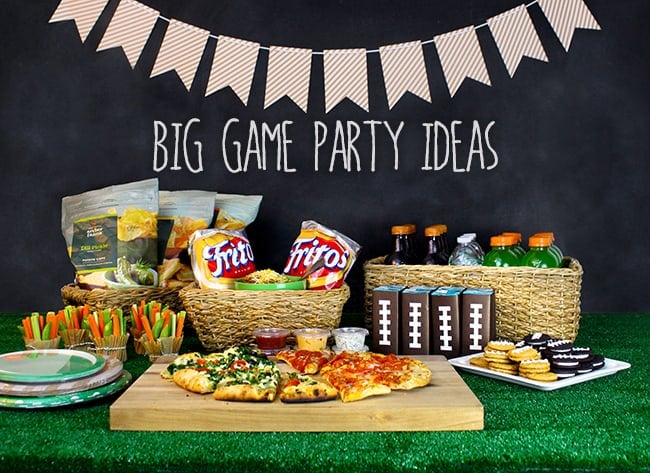 this one was pretty fun!!!! i needed to stock up on items for the BIG Game—everything and anything that would make watching the football game more fun and exciting. we watch football with kids, so i wanted to make sure everything i got was kid-friendly. and although i personally prefer to watch the BIG Game for the commercials (don't you?), i still need to make sure that i have enough snacks, food and treats to get the adults, kids and wives through the evening. this year, i am especially excited because all my boys are old enough to enjoy the game and also learn about the different plays of football. i plan on making it a fun, kid-friendly gathering with coloring sheets and games for the kids, comfy couches for the adults and lots of great food for everyone.
i did all my shopping at Target, as it is always my go-to place for everything party. not only can you get the party goods, but they've got great food choices as well.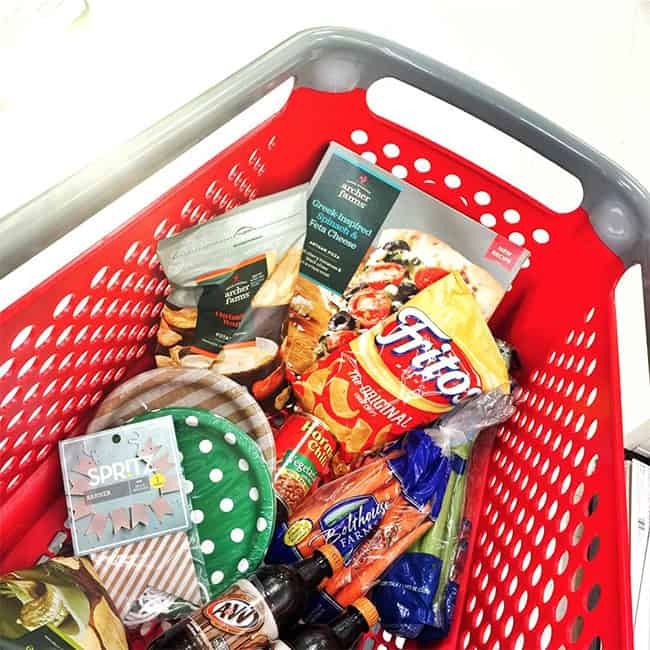 so what did i get at my #TargetRun this week????
first up, i got some plates and a fun banner in the party section and some decorative baskets from the home goods area to display the food in, because it's all about the presentation. i decided to go with a green and natural color scheme, and thought that i would use a piece of artificial grass for the table covering. this would be fun for the football-themed table. Plus, i'm loving the green polka dots and stripes.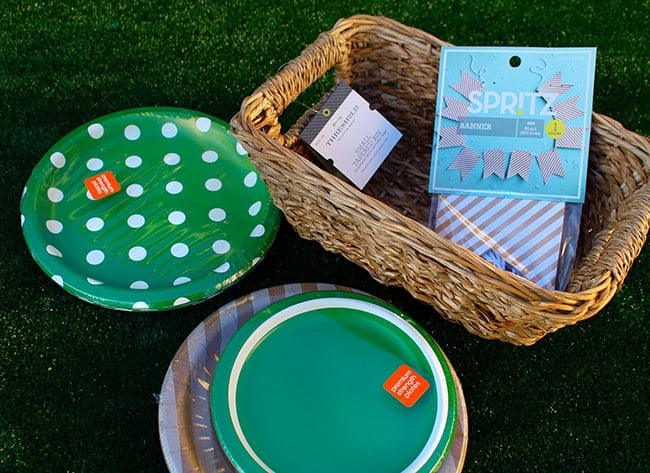 you can't have a football party without chips. lots of them. so I got a nice variety of Archer Farms chips in fun flavors like grilled cheese and habanero ranch. I also got some Simply Balance Tortilla Chips and salsa, because that's a given. plus, my boys are big fans of chili, chips and cheese—a few cans of chili and some bags of Fritos made it into my cart.
next up were the drinks. going with my color scheme, i got green Gatorade and root beer. for the kids, juice boxes. i love that Target offers the Simply Balanced organic juice boxes.
i wanted to make the drinks football themed to liven up my tablescape, so i wrapped them all with brown paper, and then glued strips of white paper on them to look like footballs. i love how they turned out.
delivery pizza is usually backed up on the BIG Game day, so i was excited to see some great choices of frozen pizza. i'm really excited to serve this Greek-inspired artisan pizza—and the kids will be happy with pepperoni!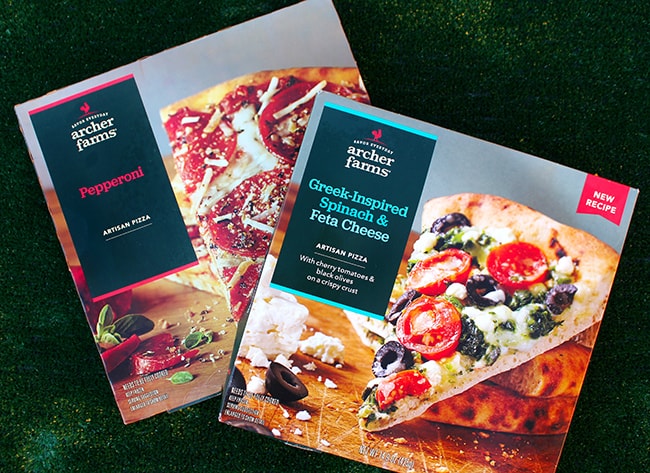 i also want to make sure to have some fresh food available for the crowd, so i picked up some sugar snap peas, carrots and celery strips. in the Target refrigerator section, i found some great, fresh Archer Farms dips that would be perfect to serve them with: buffalo chicken and spinach. yum! i've already taste tested them for you.
for the football party, i plan on putting the dips and salsa into individual serving cups so that everyone can easily snack in front of the television. it's a pet peeve of mine to have a bunch of sticky kid hands in the salsa dish, so these cups will come in handy—cute and fun too! the veggies can be served in these kraft paper baking cups. i was thinking they would be cute tied with some green baking twine.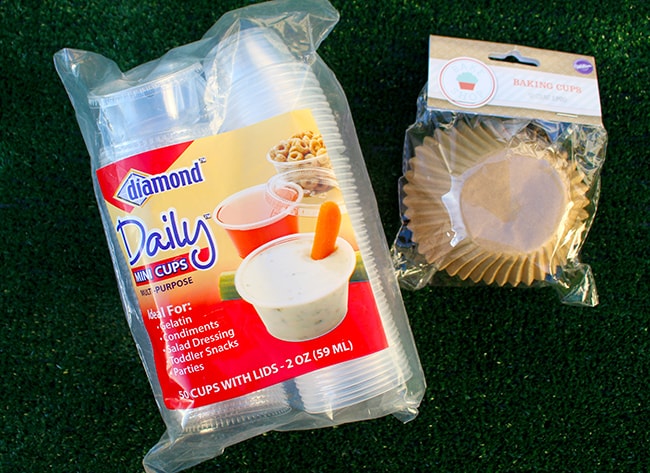 finally, i got some cookies as a sweet treat. i plan on using some white frosting to put some football laces on them to look like footballs.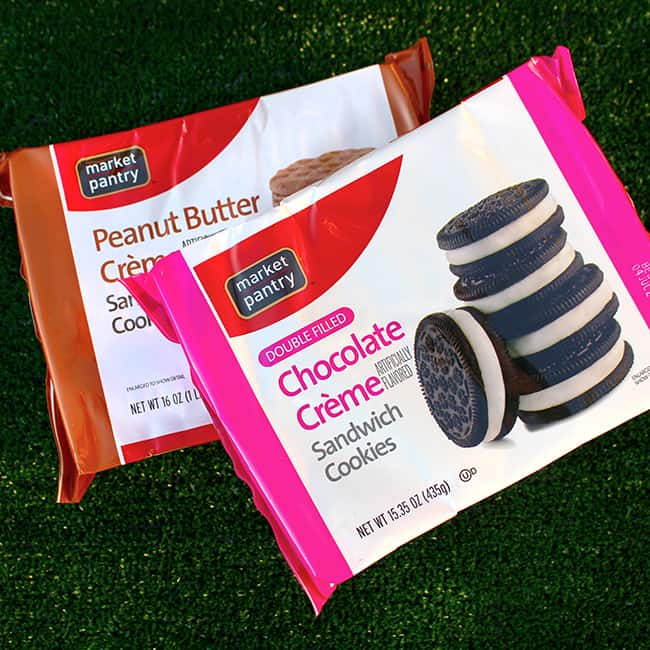 now that i completed my Target Run and got everything i need for my football party, i wanted to set up the table to see how i would display everything on BIG Game day. i love how it turned out. what do you think?
now, i am so excited to watch the BIG Game commercials...i mean the football game. food, fun, family and football. GO TEAM!!!!
 What does your Super Bowl look like?


check out some of my other Target Runs. let's just say...i think Target is pretty awesome!!!
Packing the lunch boxes on My Target Run
Summer Grilling Fun
Great Grab-and-Go Items for Summer
Super Fun Movie Nights Ideas.
Fall Treats at Target