This post is sponsored by Target.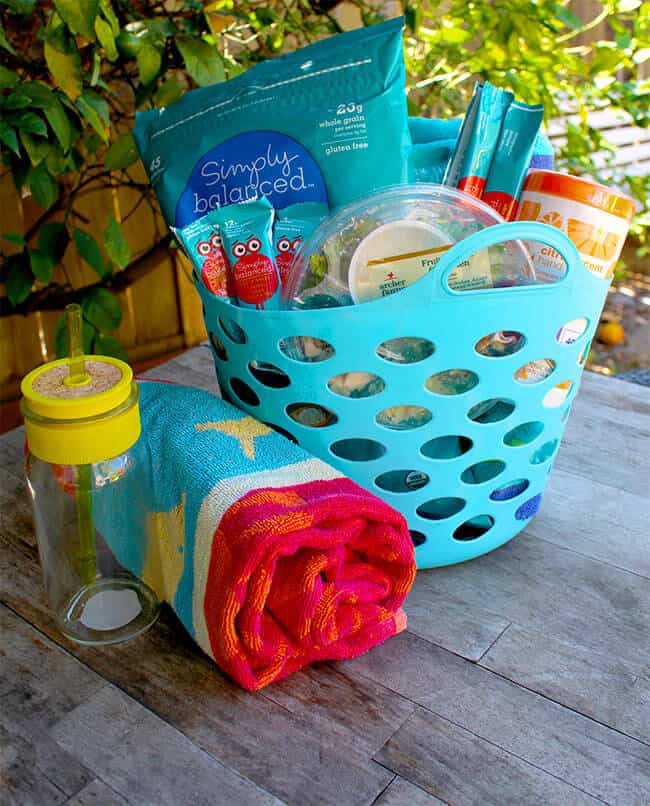 summer is flying by! i can't believe that my boy's summer vacation from school is more than halfway over. we have been so busy, and i don't see us slowing down for the rest of summer. one thing that has been the biggest struggle for our busy schedule, is meal planning. i am finding that we are eating out way too much...this includes snack, breakfast, lunch and dinners. i'm not opposed to eating out, but options are sometimes slim, it's not always healthy and can be expensive. i knew that it was about time that i stock up on some good snacks and grab-in-go foods. i really don't like to be eating out all the time.
as i do once a week multiple times a week, i headed over to Target. (insert happy hearts here). this time, to stock up on grab-in-go food supplies and items i often need while we are out and about. as you know, i just recently stocked up on summer grilling supplies. that was so much fun! but i haven't until recently done my grocery shopping there. however, times have changed. lately, i have been noticing some really great items and fun new brands....lots of organics and great prices too. i have started doing more food shopping at Target...which is fine by me. you don't have to ask me twice to go there.
so what did i get at my #TargetRun this week????
lots of great #TargetEssentials for our summer fun on-the-run. just check out the great things i found....

on-the-go Breakfast foods
sometimes the boys are barely awake when we leave for an adventure or playdate. they don't want to eat so close to waking up, so having items that we can grab-and-go for breakfast is a plus. like this yummy Archer Farms Granola....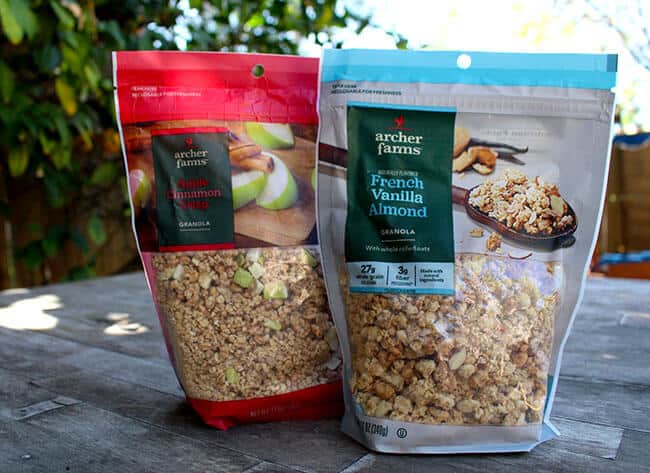 or these fun naturally flavored hot oatmeal cups.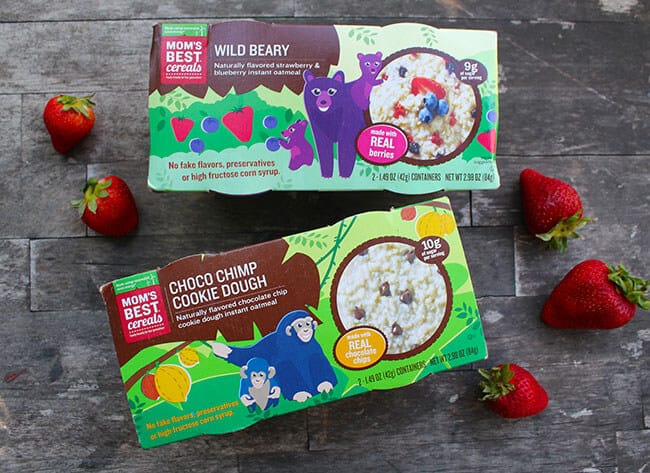 these Simply Balanced Dried Fruits also looked really good. i know my boys love dried mangos and dried fruit travels well.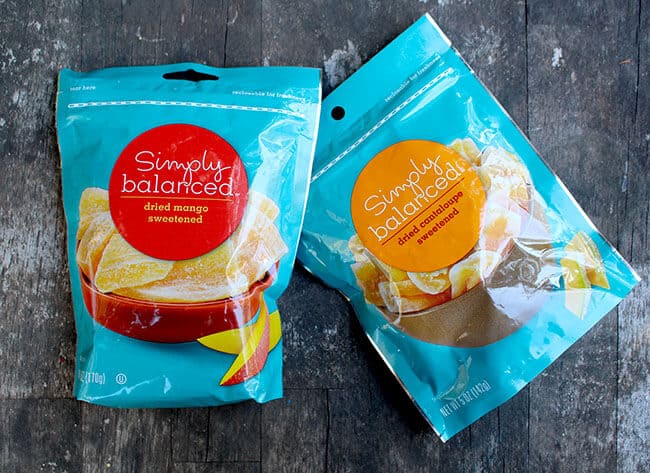 on-the-go snack foods
here are some of my favorite snack foods i got at Target. Simply Balanced Organic Fruit Pouches. they come in lots of great flavors. Market Pantry Cheddar Cheese Sandwich Crackers...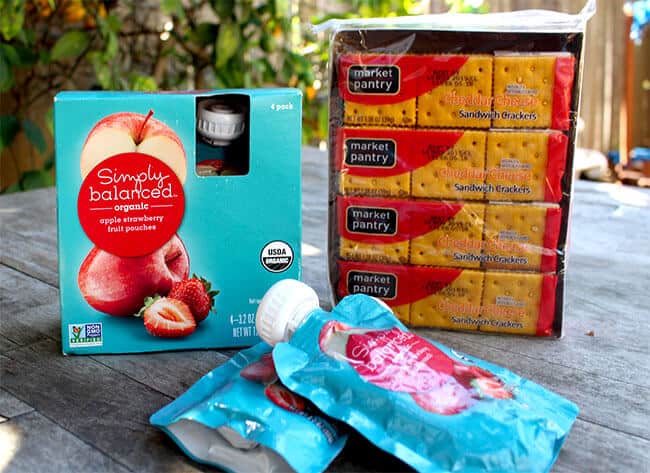 Simply Balanced Animal Cookies in whole grain and vanilla varieties.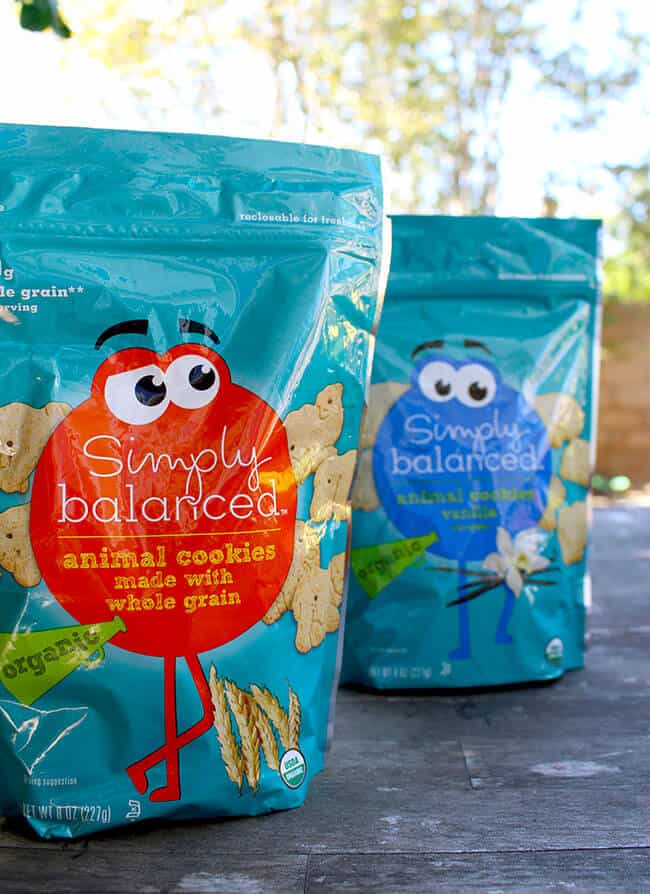 and Simply Balanced Organic Popcorn. this is great to bring to the movies. it tastes really good and is much healthier for you. our theater lets us bring our own food in for the kids, so this is great.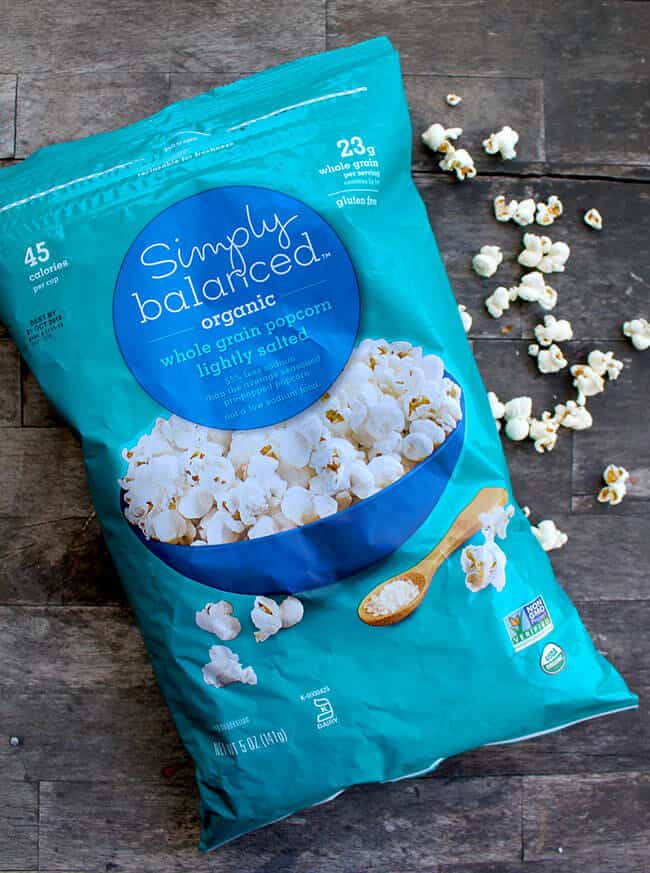 Grab-and-go lunch items
Target also has a bunch of grab-and-go refrigerated items. my kiddos just love things like these Archer Farms Hard-Cooked Eggs, they are already to eat...no having to boil eggs in the kitchen! also, these Market Pantry Cheese Sticks, and these Archer Farms Ready-to-Eat salads, which come in lots of different choices are great lunch items. mom like these as well.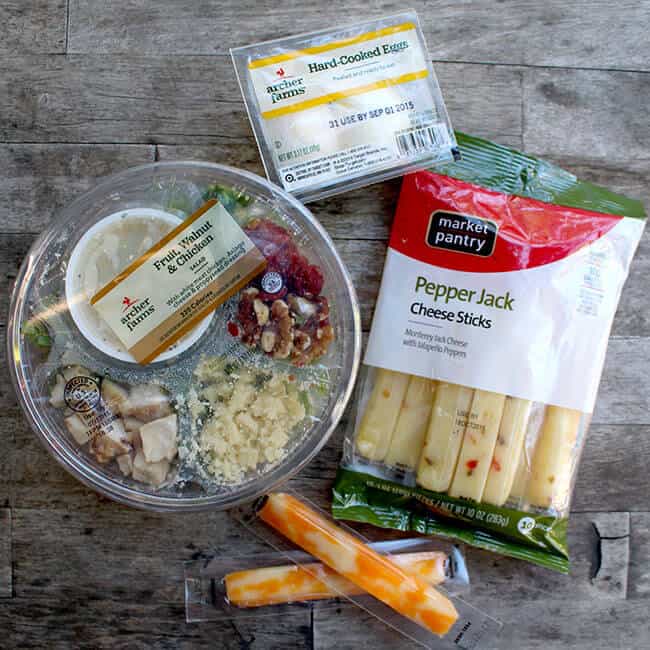 and for treats, i got these organic Simply Balanced Fruit Ropes, Simply Balanced Chewy Granola Bars...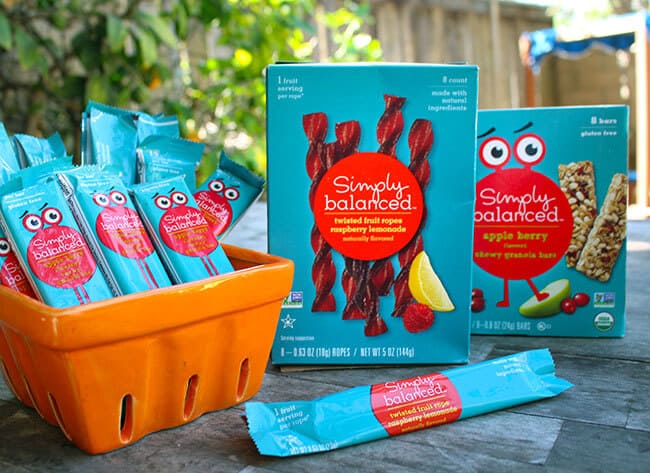 and Market Pantry Gummi Bears!!! these are great because the travel well and don't melt that easily in the sun.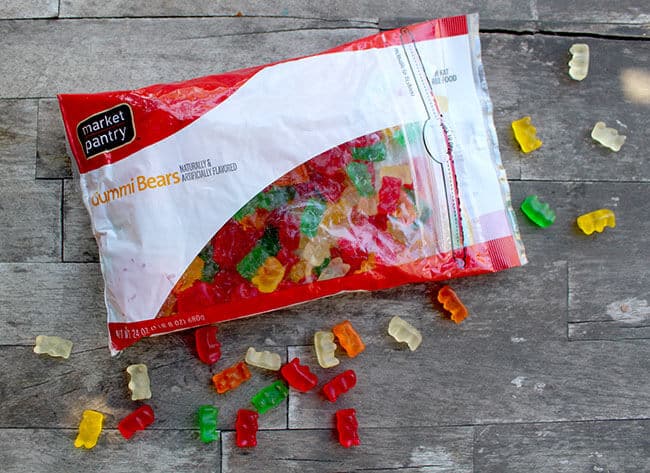 lastly, i also grabbed a few essentials that i always like to have on hand. like a fun water container. this glass sipper was just too cute. hopefully it will promote more water consumption on my part.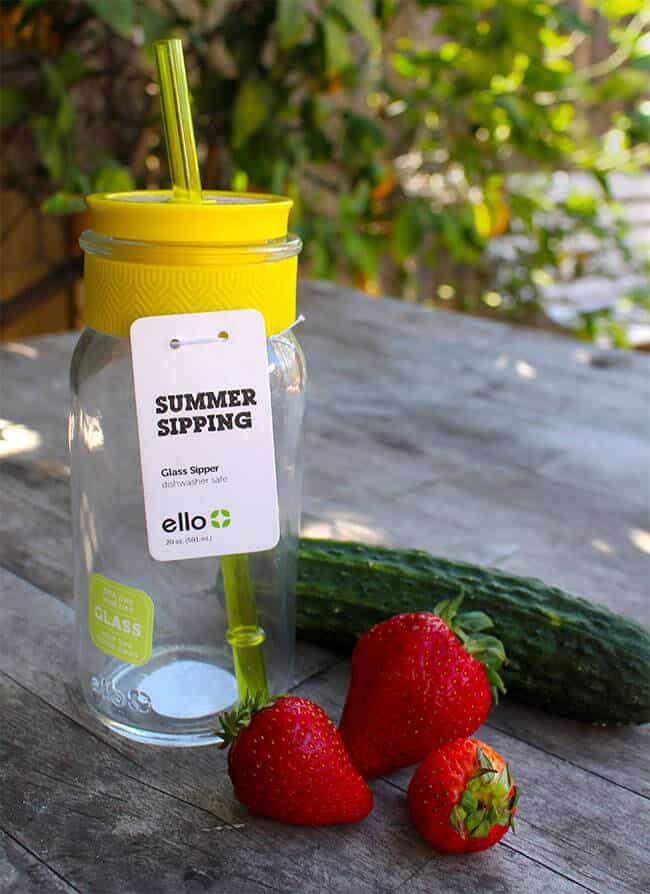 you can never have enough food storage containers. they are great to pack lunches and snacks in. i like these because they are inexpensive enough that you don't have to feel bad if you lose a lid or it gets damaged in the park. this entire pack was less than $4.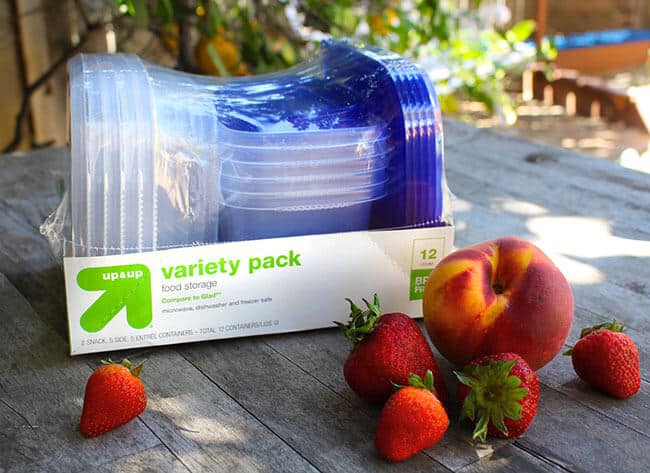 and pain relievers! so often, one of my kids complains of a headache...or i get one myself...or a friend is in need. i have been saved so many times by having a supply on hand. Target's generic brand is a great price, so that is what i get. and don't forget the hand wipes. the kids hands are always so grimy. especially from playing outdoors, at the beach or at amusement parks. the Citrus Scent won me over.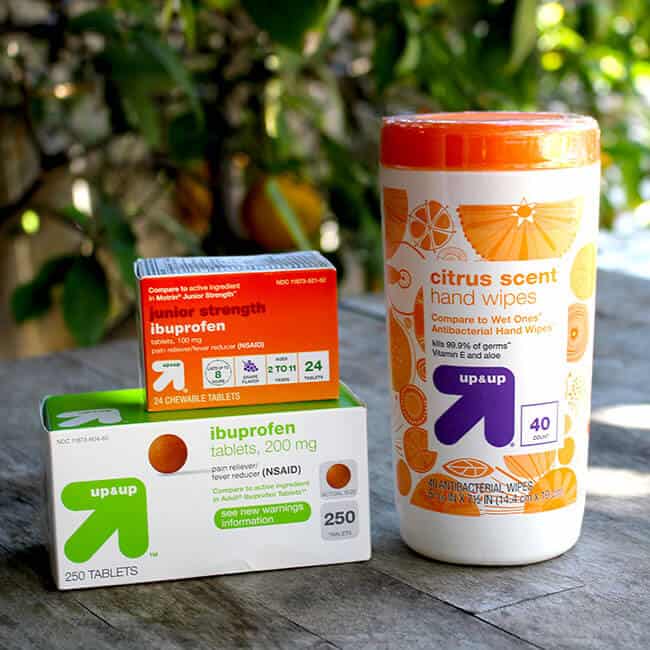 thanks to this week's #TargetRun, my kids are going to enjoy some great snack foods. finding good food to eat while we are having summer fun is not going to be a problem now. we are now stocked up with some great grab-in-go items to keep us playing all day long.
what's your #TargetRun?