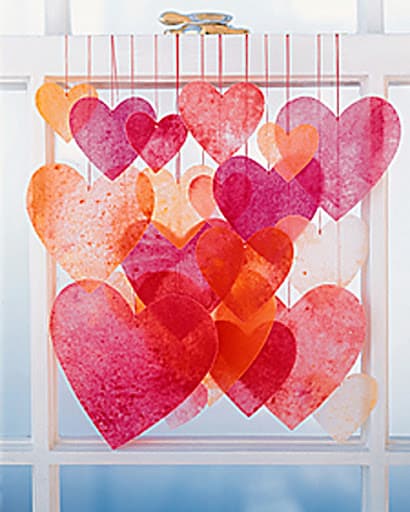 my body is tired, and so is my mind. i am lacking inspiration this week. but Valentine's is coming, and i just love making heart shaped cookies and homemade cards. i can't let this year pass and miss Valentine's Day fun. maybe next week.
me and the kiddies are going to make these today. wax paper crayon hearts from Martha Stewart Kids. they look simple and fun to make...i will let you know. i think they will make a beautiful home right in my kitchen window. bring some happiness into the house. plus, Martha Stewart says they are a good thing. let's hope so.
click here for directions.