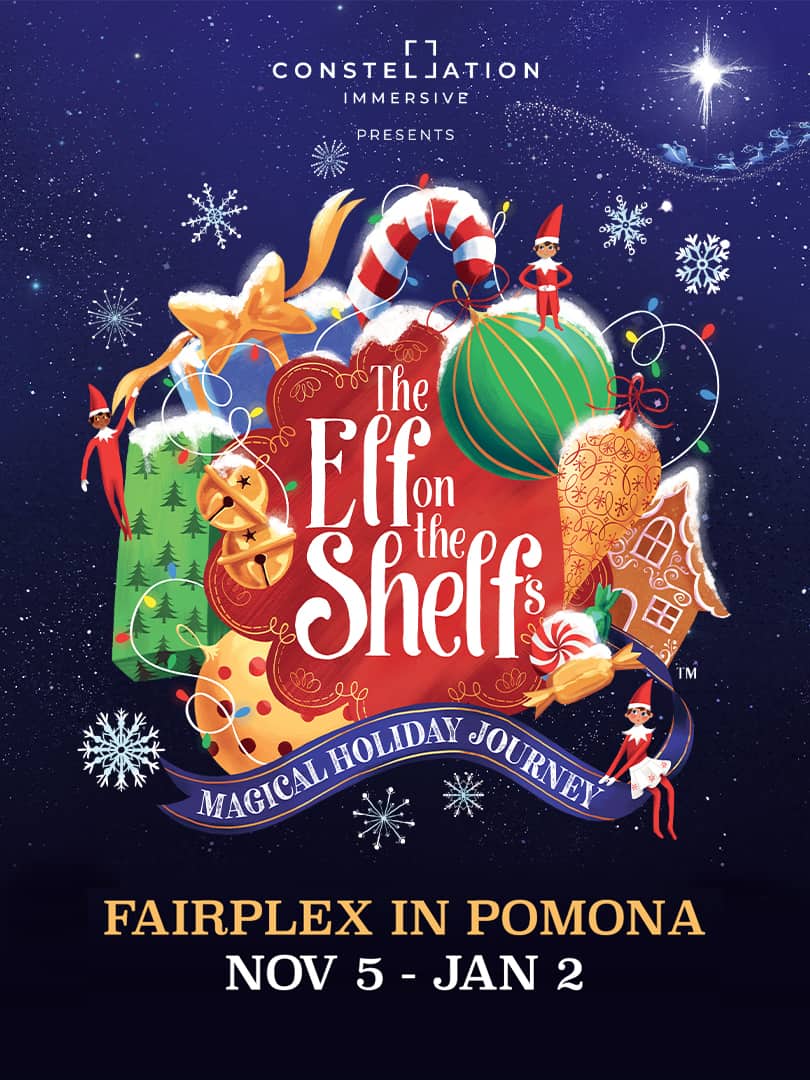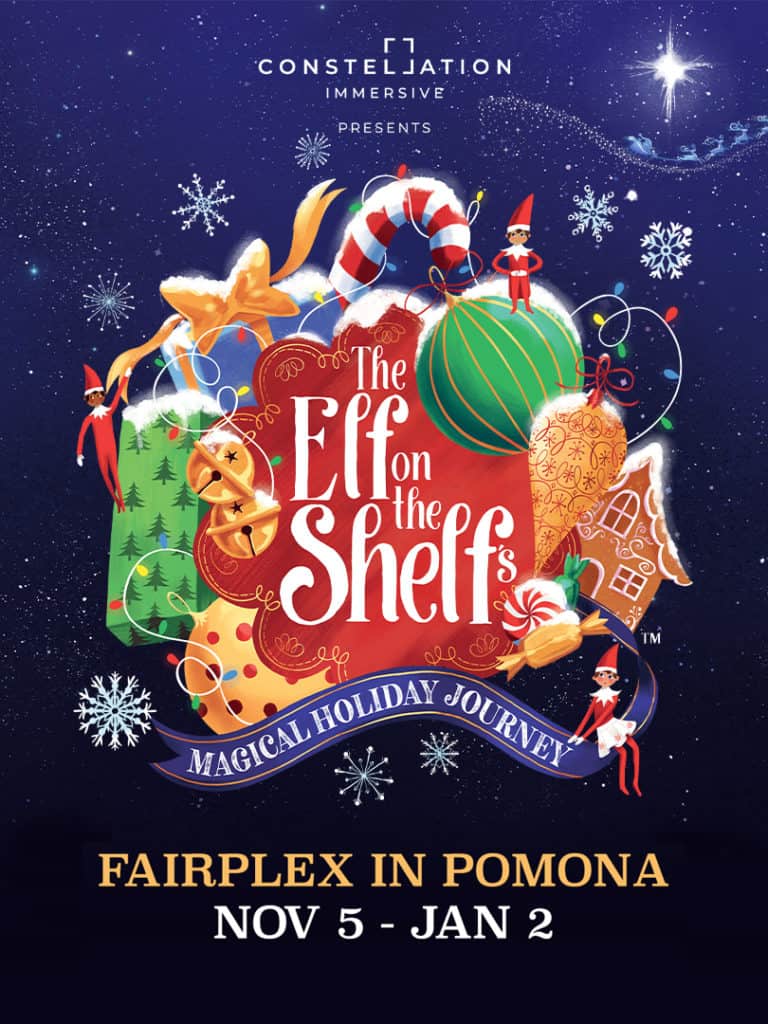 The Elf on the Shelf's Magical Holiday Journey is BACK!!! Beginning November 5th through January 2nd, The Elf on the Shelf's Magical Journey will be at the Pomona Fairplex. Last year it was one of our FAVORITE Christmas drive-thru events. This year, it will be PART WALK THROUGH and PART HOLLY_JOLLY TROLLEY through a one-of-a-kind theatrical experience.
CLICK HERE FOR DISCOUNT TICKETS!!!!
Join Scout, Elf, Tiny, Tinkerman and his friends on a quest to collect the ingredients for Christmas Spirit, as you and your elf-loving crew magically shrink down to elf size and embark on a walking journey through twinkling wonderlands to set Santa and Christmas back on course!
New this year at The Elf on the Shelf's Magical Holiday Journey
More Dazzling Scenery
Even More Lights
Outdoor Ice-Skating
Holly Jolly Open-Air Trolleys
Christmas Village
Walking paths (No cars!)
Holiday Treats
Gift Shopping
PLUS Create Your Own Magical Keepsake
This was our visit last year.
Although this year will b slightly different than last year's experience, it still will be a similar show. Here is our experience last year.
When you first arrive at The Elf on the Shelf's Magical Holiday Journey, you pull up to the entrance and check in. A friendly elf will make sure that you have the elf app properly working so that you can listen to the adventure on your journey.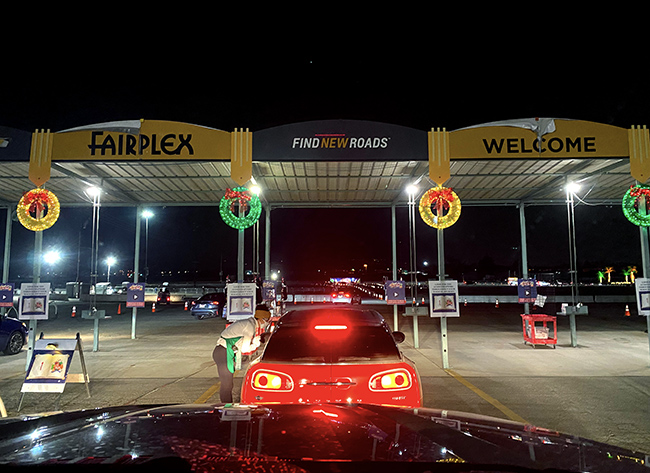 They will also give each child in the vehicle a package that includes a pen, blank letter to write to Santa, a candy can and a lollipop. You can also purchase a few merchandise items if you want at this time!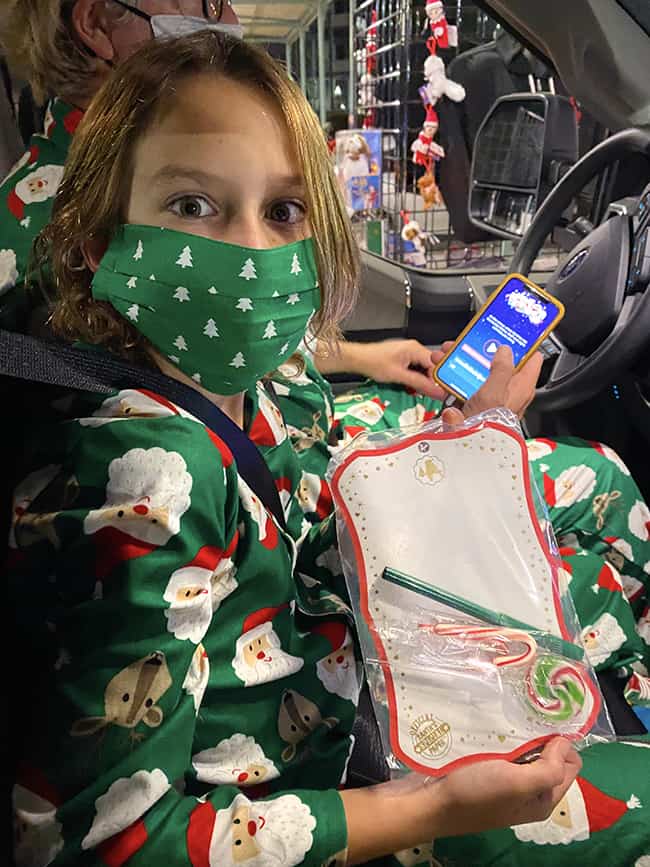 Make sure to download the The Elf on the Shelf's Magical Holiday Journey app onto your phone before you get to the fairgrounds. By doing this, it will be a lot less hassle when you arrive. It also will be an better experience if you can connect your phone to your vehicles sound system so everyone in the car can hear. But this is not necessary.
As you drive through the experience, you will see 16 different signs that tell you when to turn the page on the app. This will start the next chapter of each story and narrate your adventure.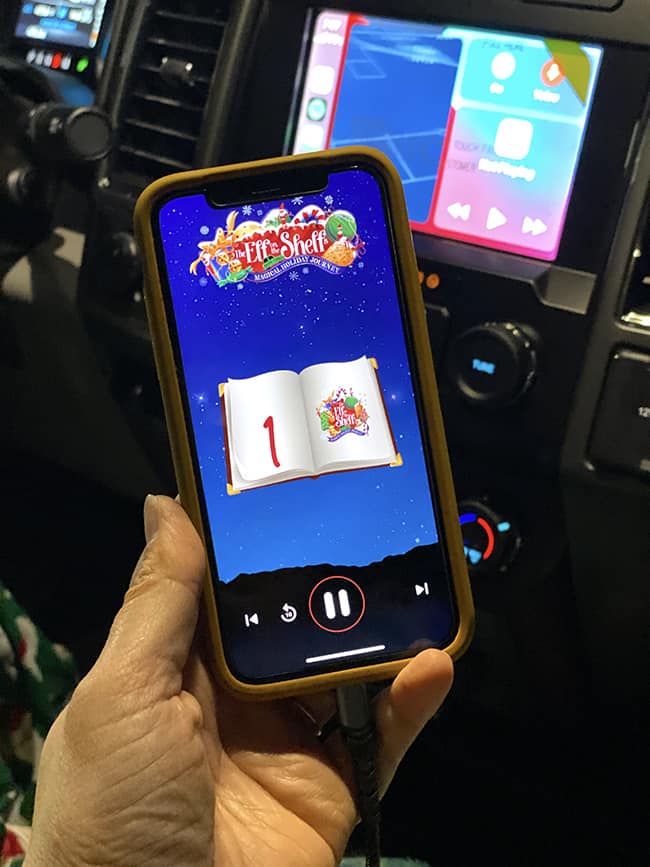 Before you start your magical journey, you have a chance to purchase concessions. Choices include holiday rice crispy treat pops, popcorn, candy, roasted and drinks. You order straight from the app and pull into a designated area to pick it up before heading on your way.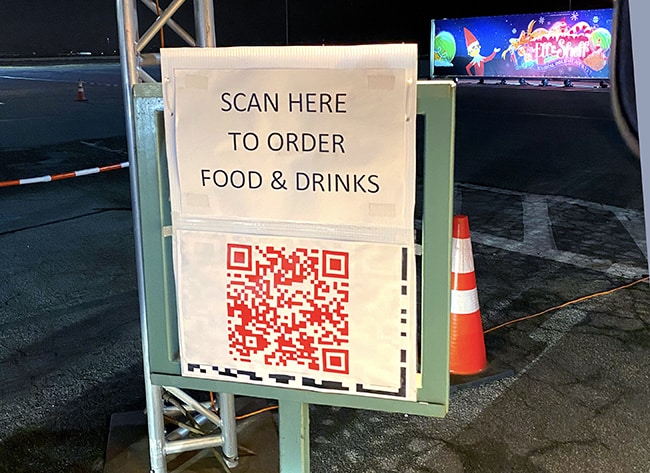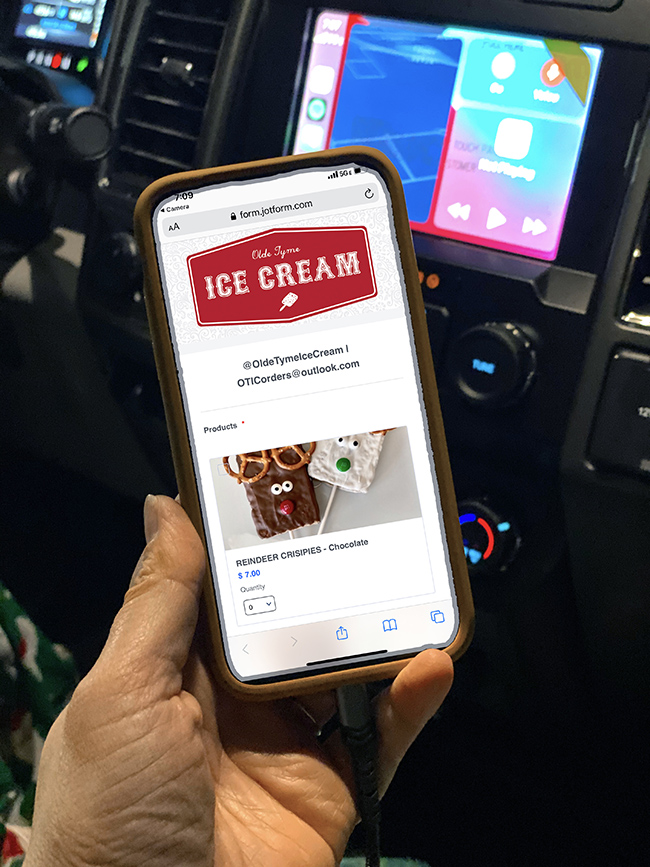 One of the elves will hand you your refreshments on a tray!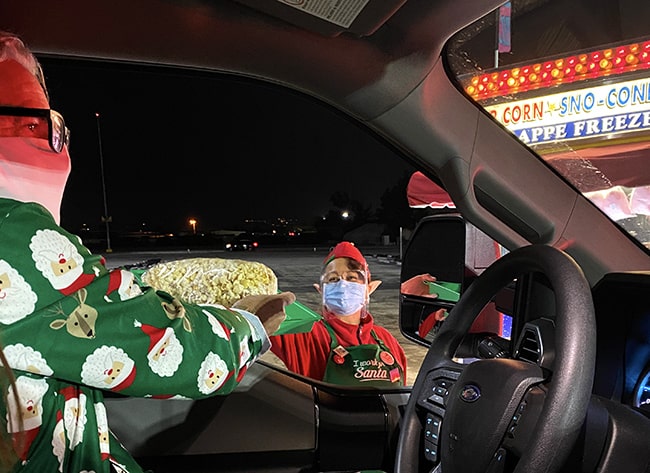 Also, now is a good time to get those letters to Santa written. You will need to give them to the elves fairly quickly, so don't delay.
Here are some of the letter's my kids wrote!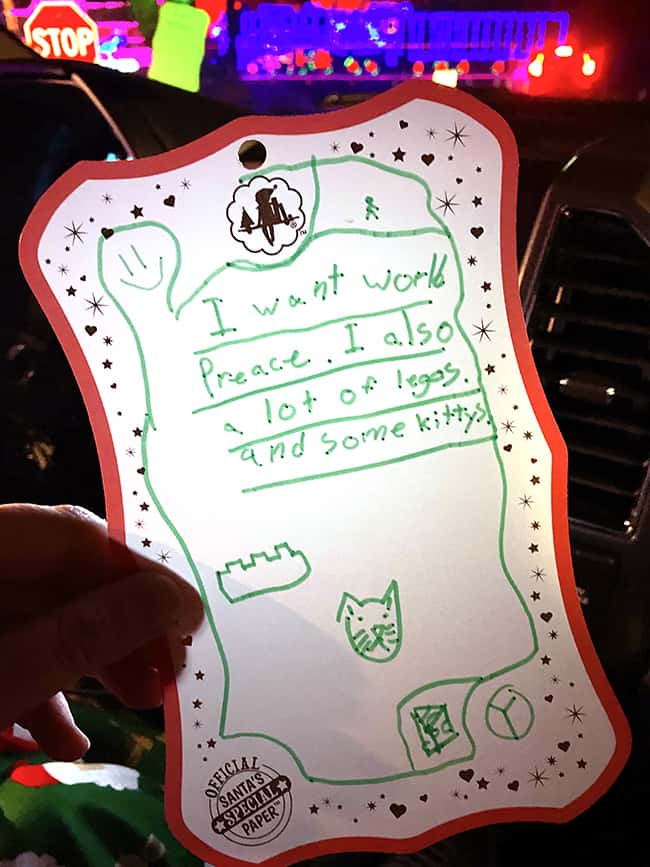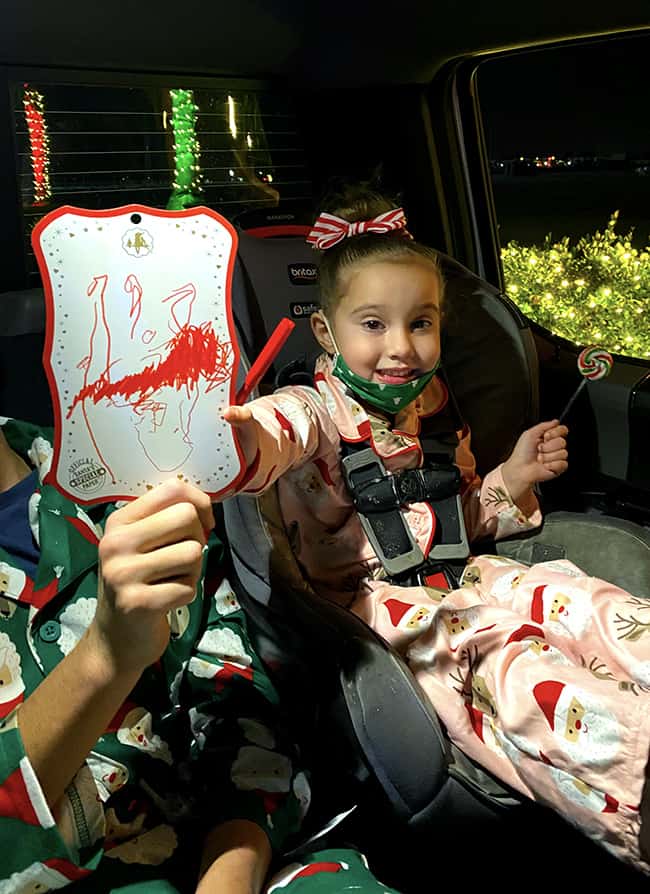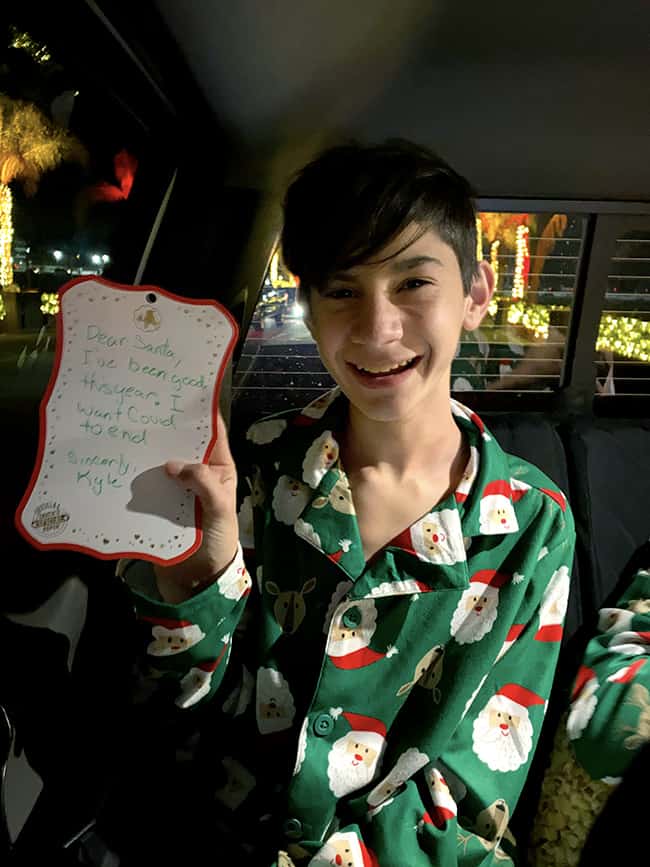 Now You're Ready for The Elf on the Shelf's Magical Holiday Journey!
Turn of your headlights and get ready to enjoy an hour long experience of The Elf on the Shelf's Magical Holiday Journey...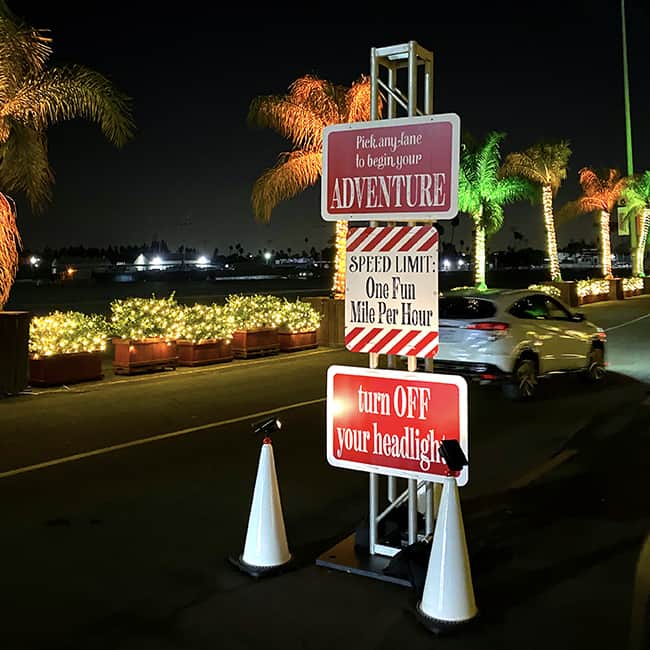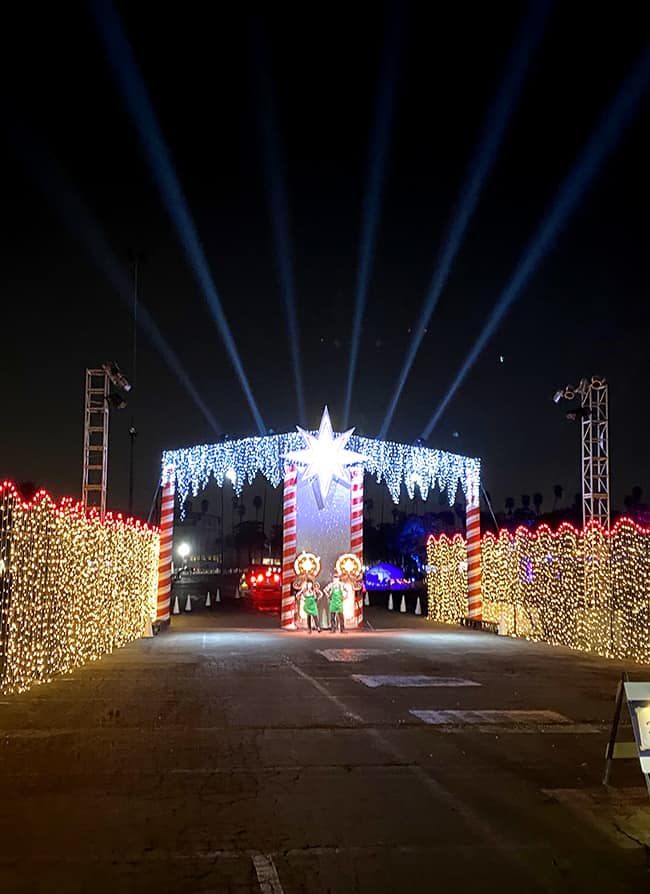 The magic begins right away with thousands upon thousand twinkling lights. You will be greeted by some of Santa's helpers that will let you know that Christmas cheer is down! Your job is to look for magic bells and restore Christmas cheer.
That's right...you must save Christmas!!!!!!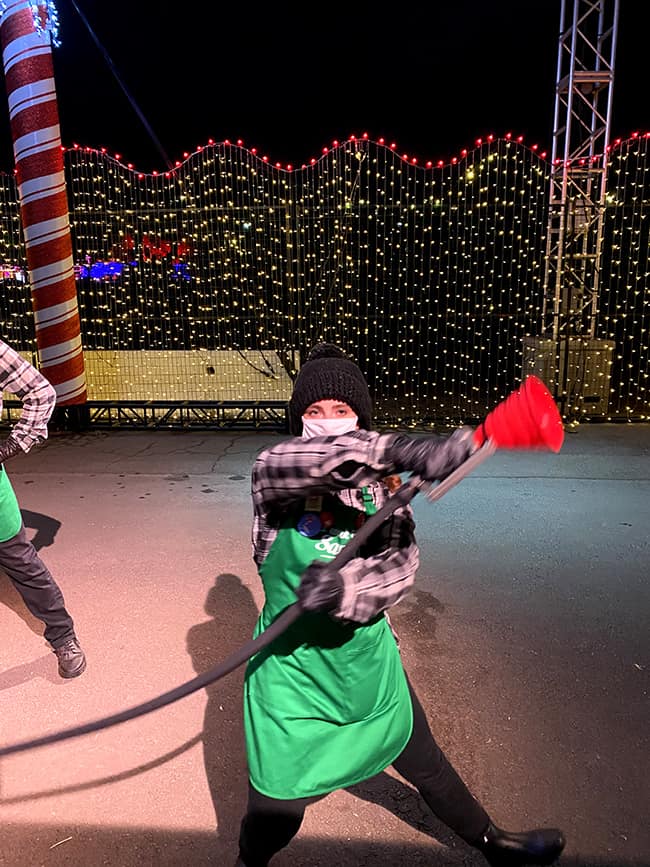 This is where things get fun.
Time to drive through the Shrinking' Tunnel...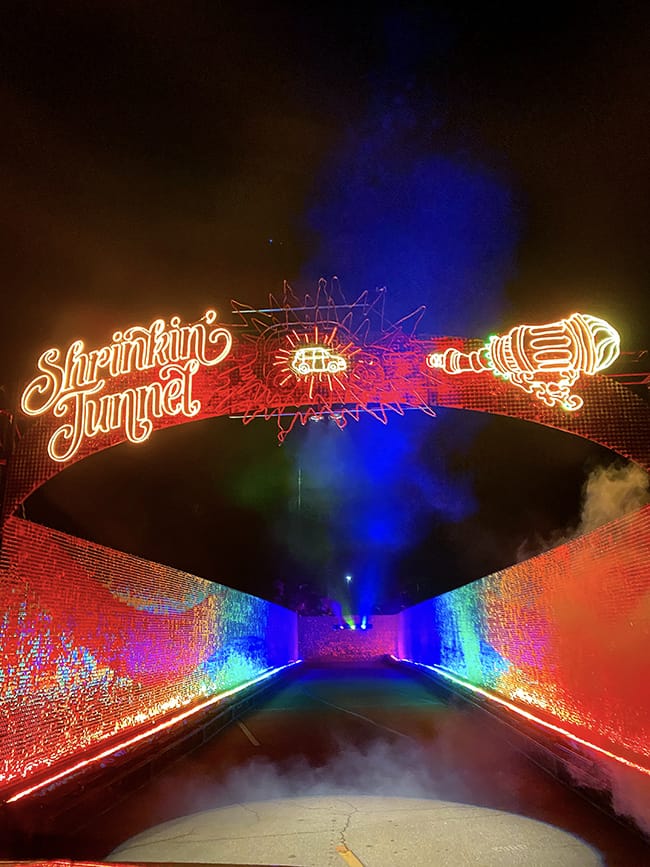 You've now been elf'ed!
Now that you are small as an elf, you enter into a magical world of wonder. So many twinkling lights and fun sights to see. The elves are performers and you get to see them dancing, doing acrobatics and bringing The Elf on the Shelf story to life.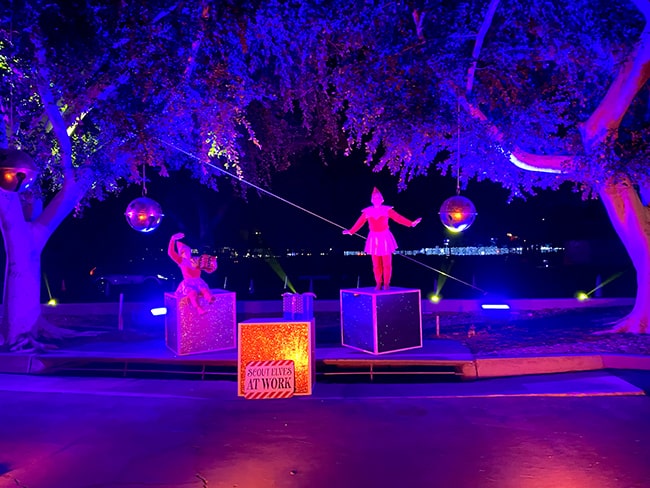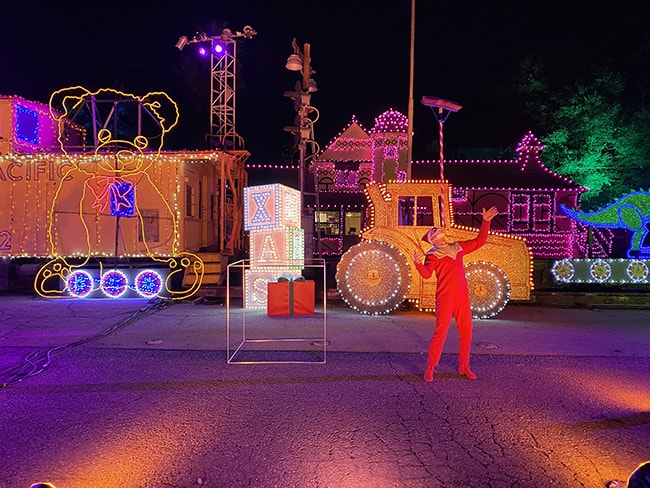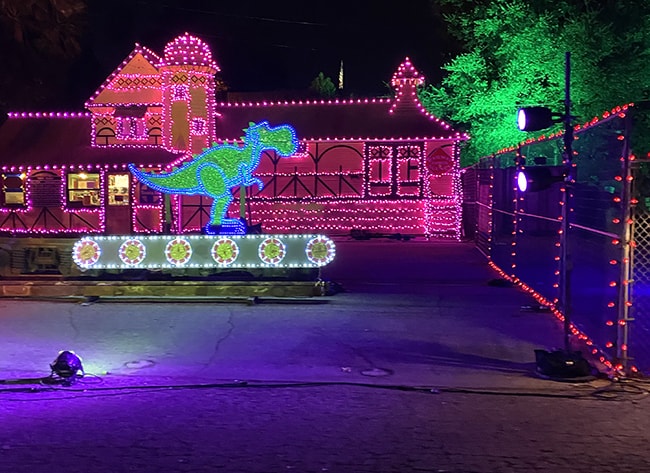 Soon, you are greeted by an elf that will take your letters to Santa.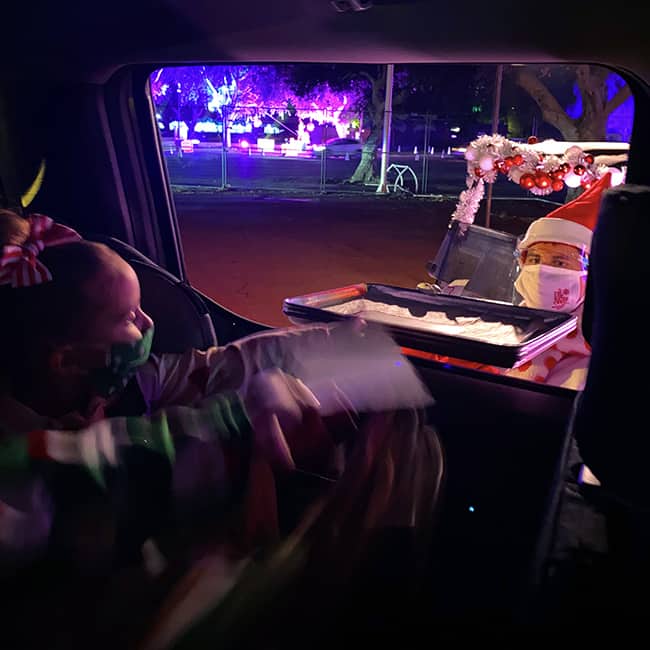 Then, along the rest of the way through The Elf on the Shelf's Magical Holiday Journey you will meet many different elves. They will update you on you progress of saving Christmas.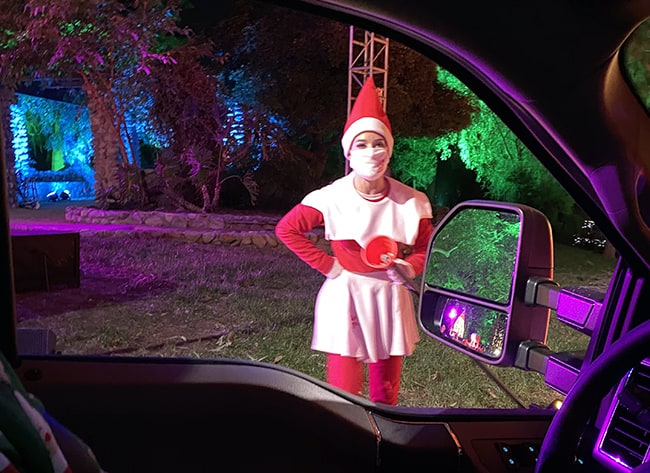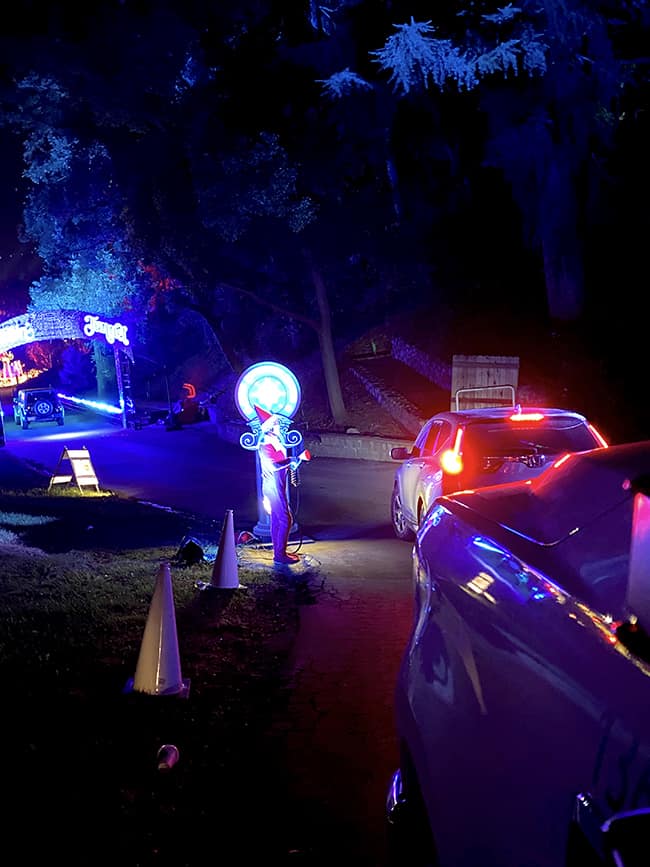 Here are some photos of our experience...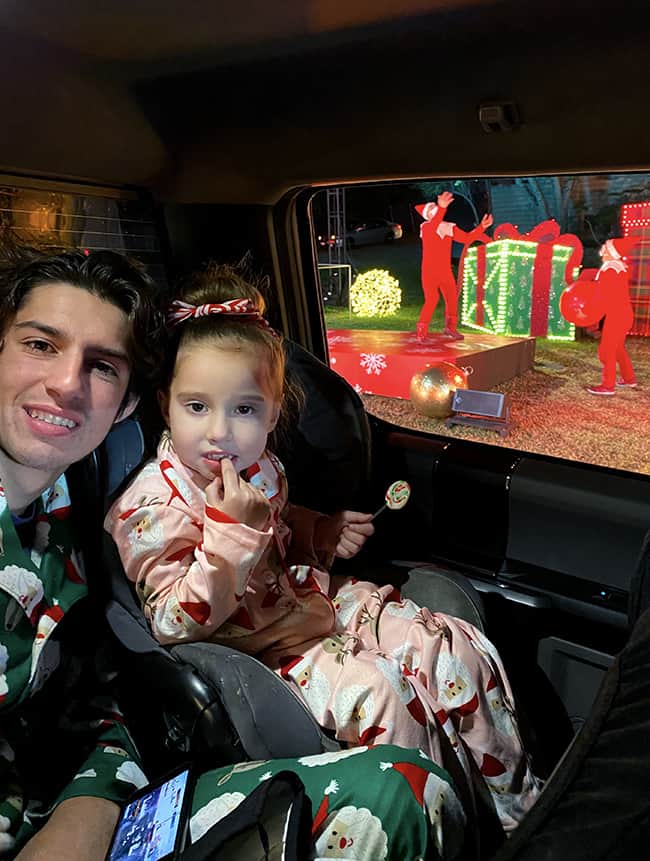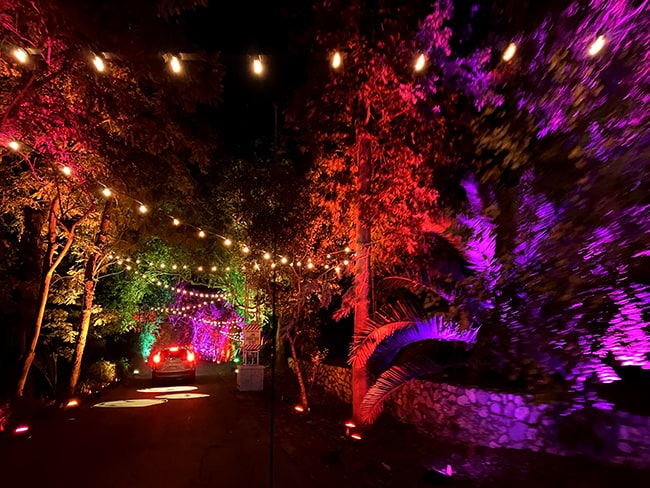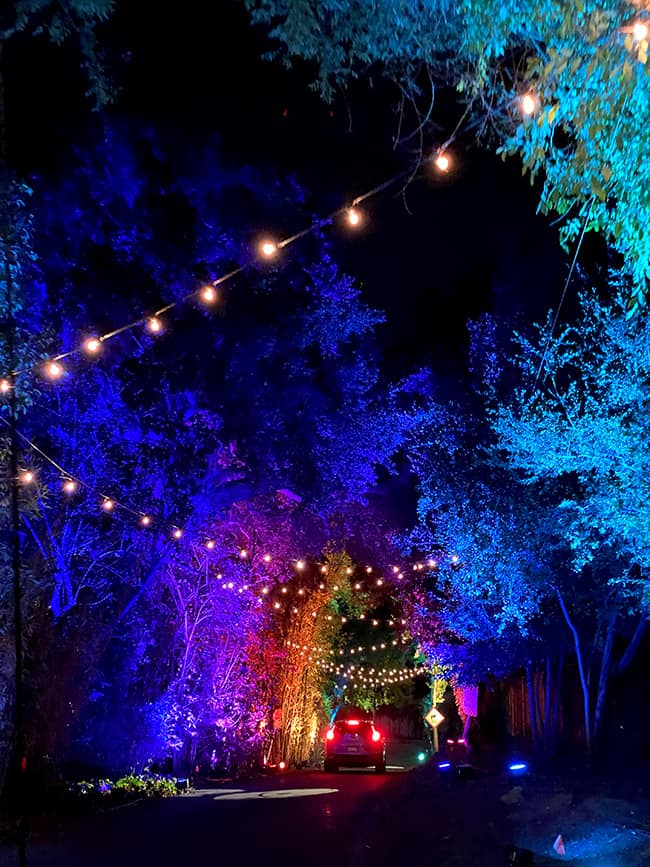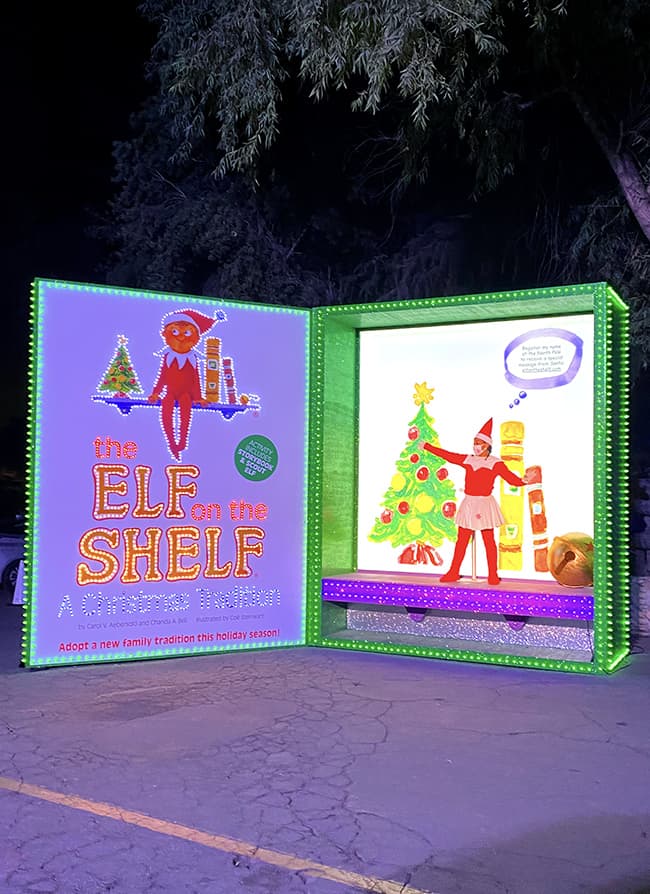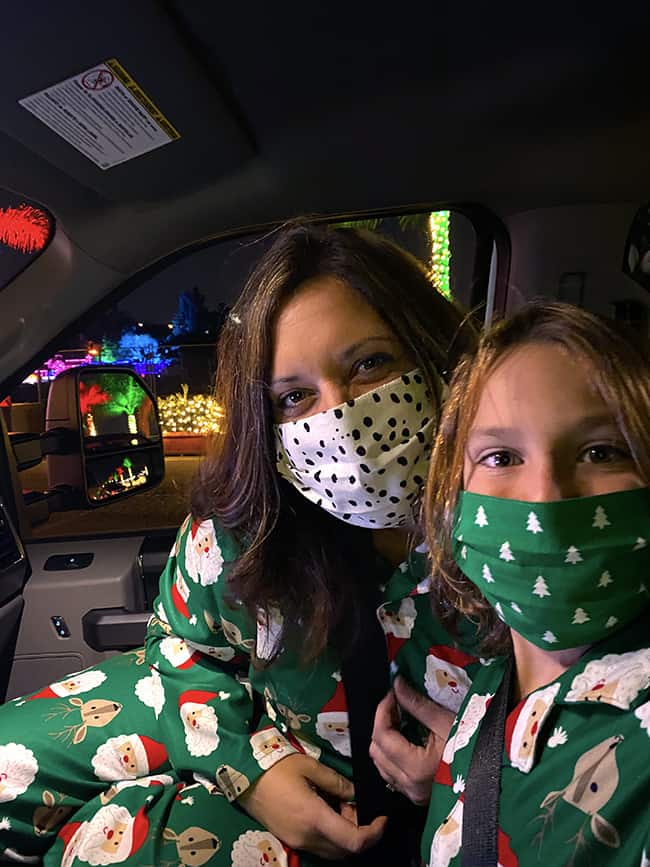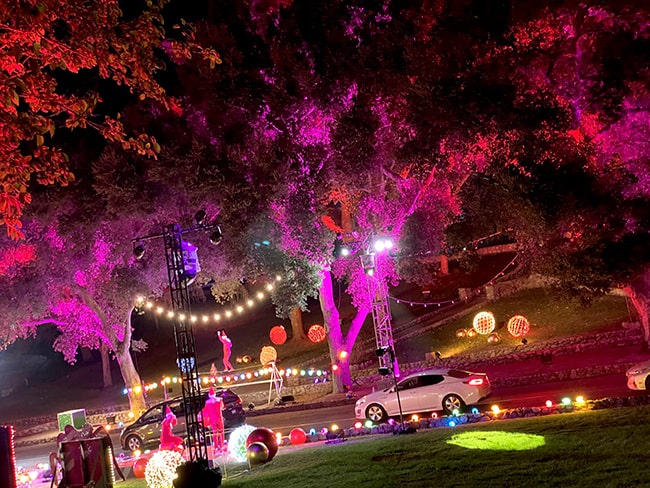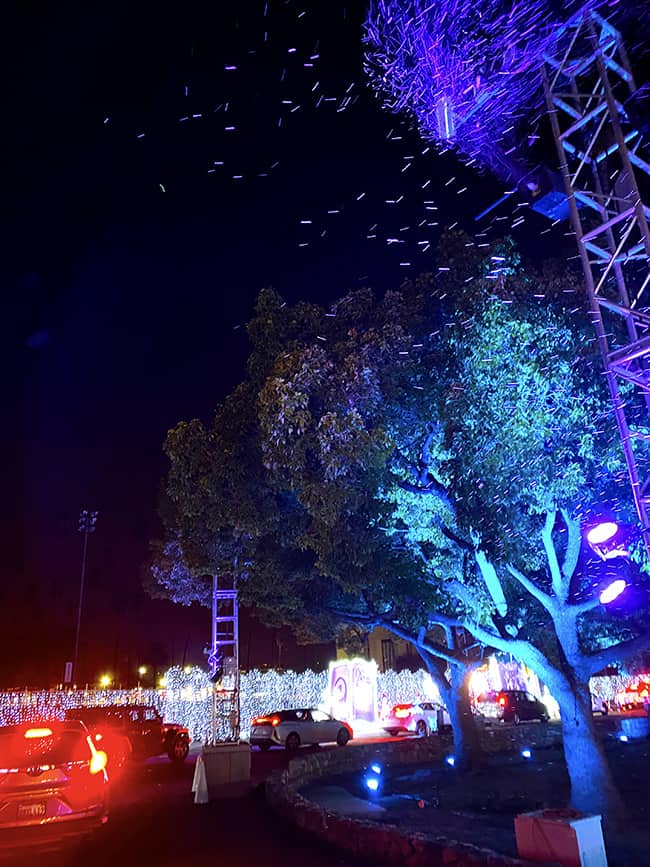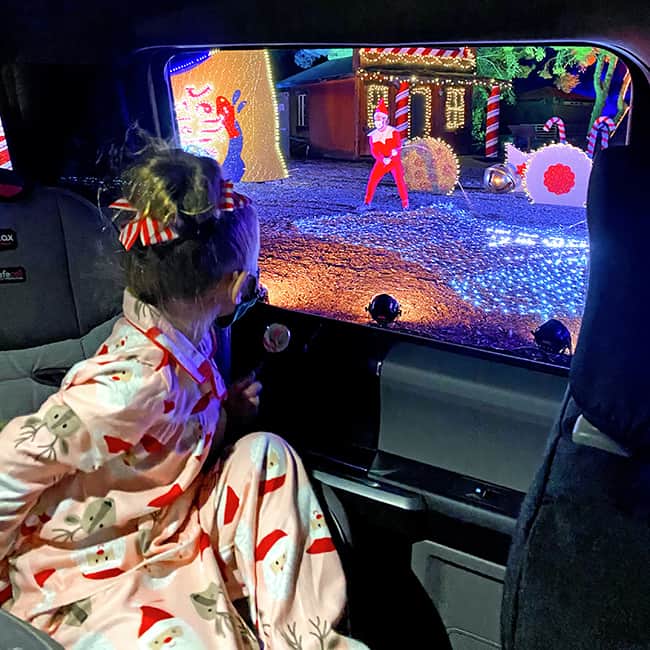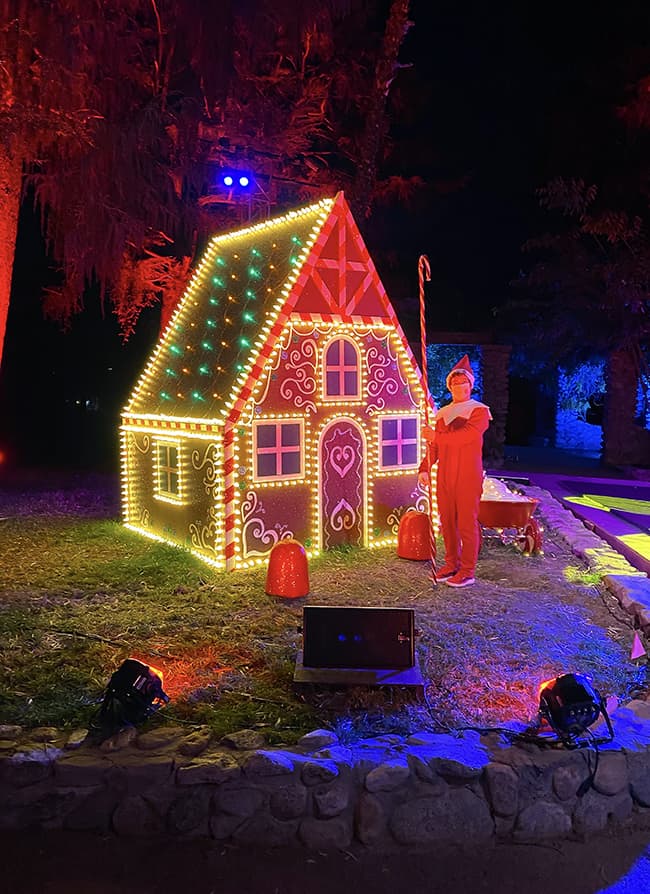 Plus, We Got to see Santa!
At the end of our journey, we saw no other but the big guy himself. The youngest kids were especially excited to see Santa Claus at the end of the route. He took time to get his picture taken and talk to us from afar. It was the perfect ending to our night.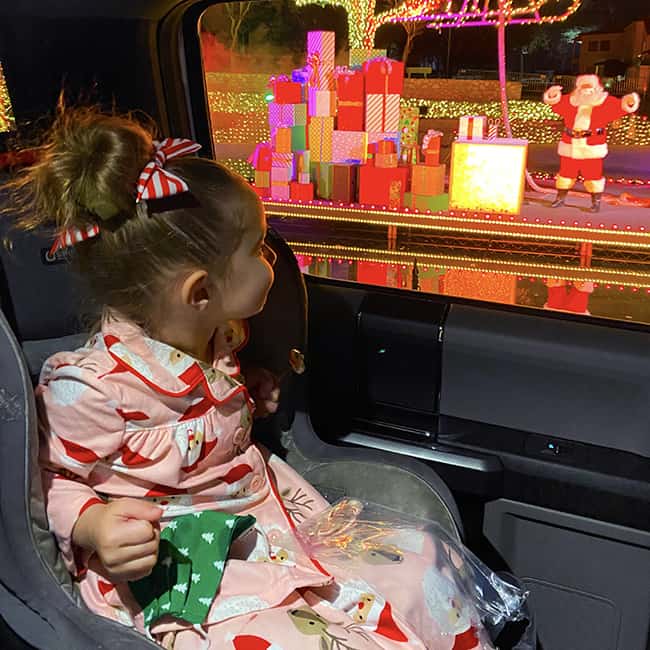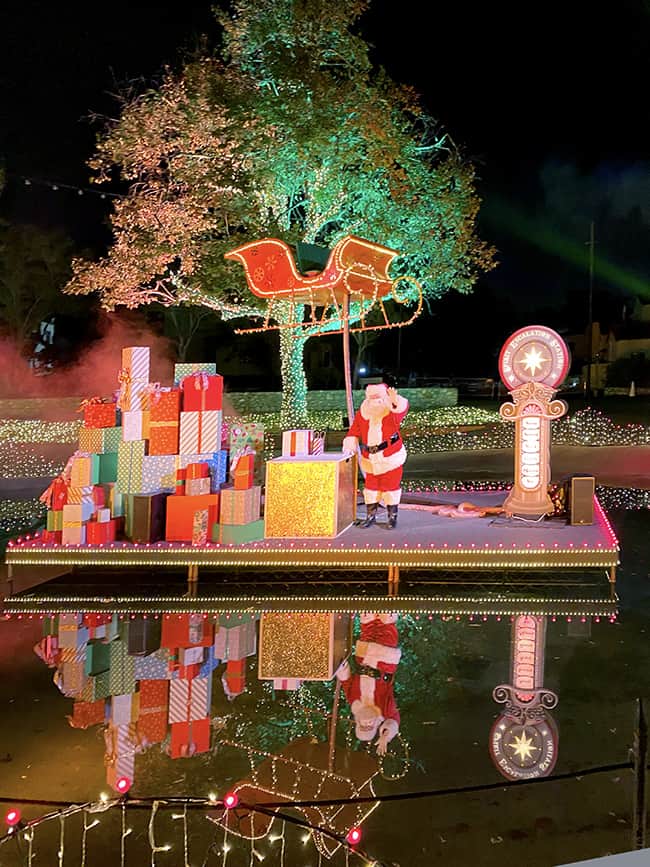 Now that You Saved Christmas.
Santa's sleigh is all better, and you now have lots of cheer. This means the Christmas has been saved. Time to head back through the Shinkin' Tunnel.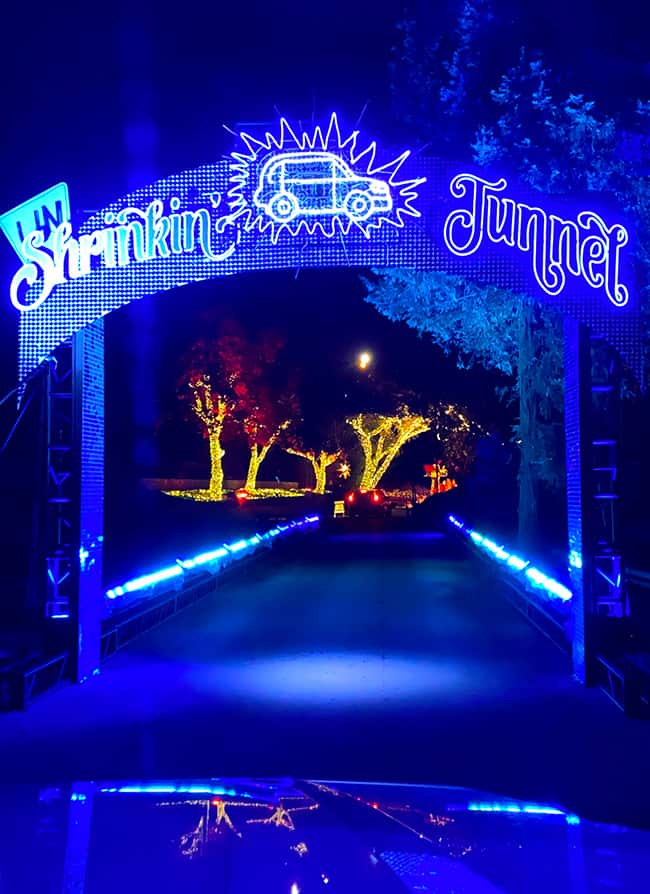 Remember those letters to Santa? They actually give them back to you. But since you are big now and not elf sized, your letters are now tiny. I wish I had taken a picture, but they turned out so cute, and are the perfect size to hang on the Christmas tree. (If you look close, you can see my husband holding one)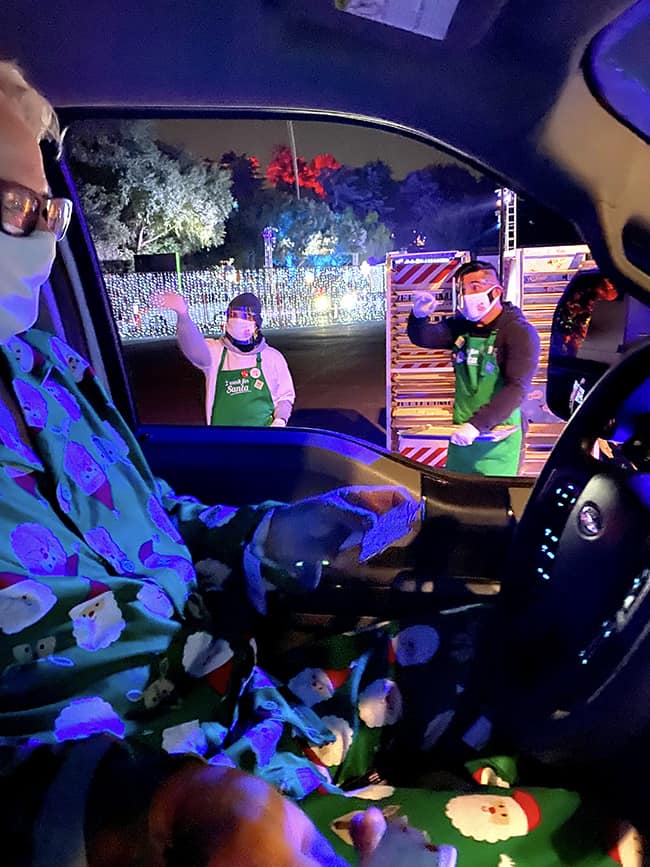 Finally, once the journey is complete, guests can enjoy a drive-thru holiday retail experience. After a year with so many twists and turns, the journey promises to deliver enough oversized wonder and moments of magic around every corner to make audiences of all kinds into wide-eyed believers.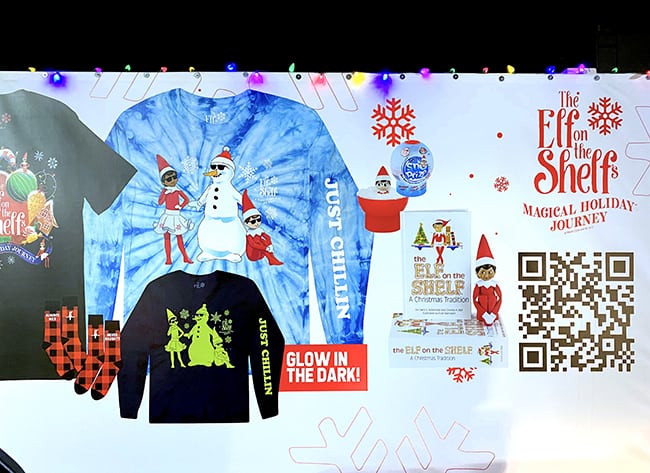 What We thought of The Elf on the Shelf Experience.
We LOVED The Elf on the Shelf's Magical Holiday Journey. The whole family. In fact it was better than we expected. The entertainment was professional and fun, the props and sets where high quality. They experience was about an hour, so we didn't feel rushed. And we were thrilled to actually get to do something Christmasy outside our home. I also want to note how safe and clean the experience was, and all the actors wore masks and took precautions when visiting our car.
It was such a great way to get in the holiday spirit. And to be honest, we will probably go again a second time! Thanks for the great time The Elf on the Shelf.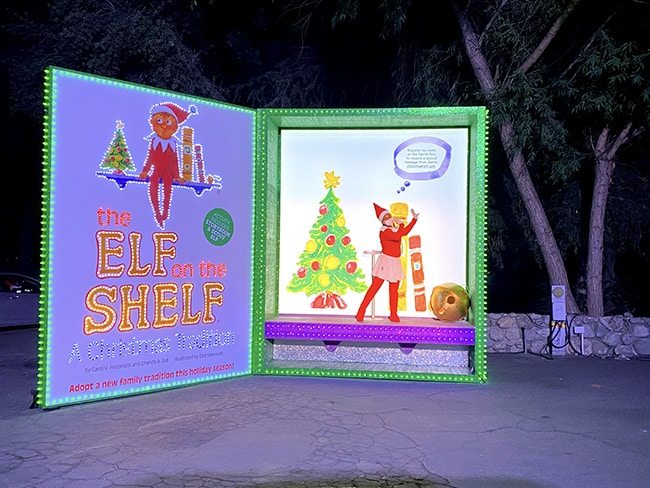 Ticket prices start at $19.95 for children and $24.95 for adults. Spanish narration for the attraction will also be available as an option. Tickets are expected to sell out due to the limited-run. For more information regarding The Elf on the Shelf's Magical Holiday Journey, ticket pricing and packages, how to buy, visit www.elfontheshelfjourney.com.
Elf on the Shelf's Magical Holiday Journey Coupon Code
CLICK HERE FOR DISCOUNT TICKETS!!!!
Happy Elfing!
Need Some More Christmas Fun?
Check out all these Christmas Events happening in Orange County and Southern California.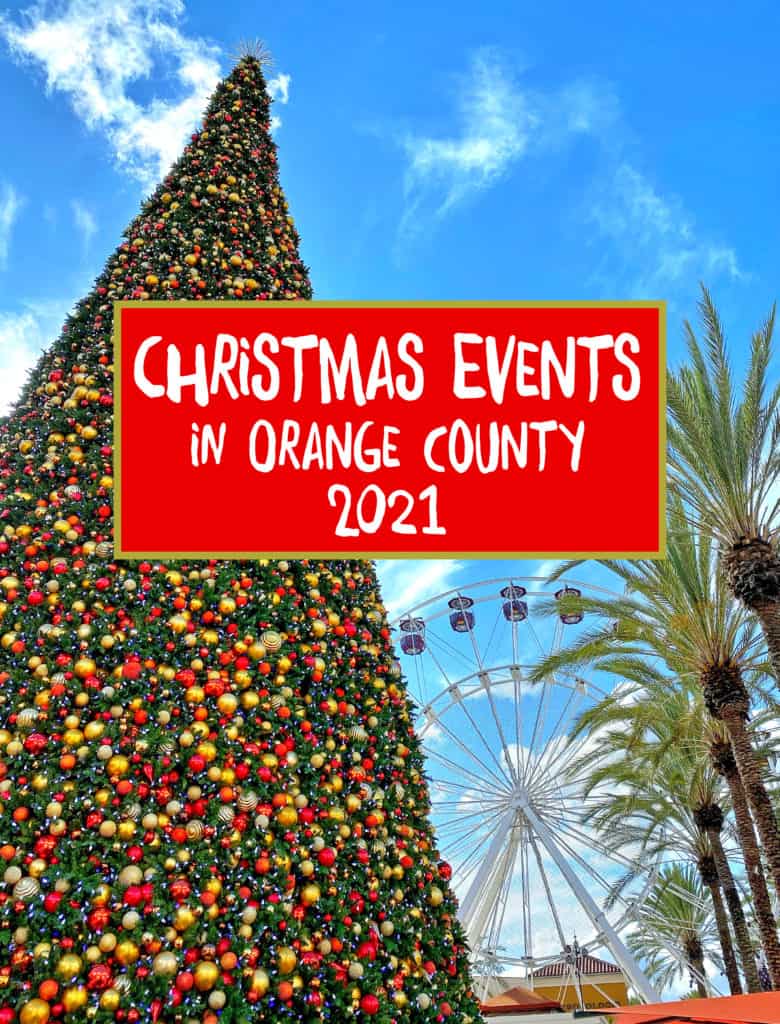 Need Some Holiday Gift Ideas?
2020 Holiday Gift Guide for Toddlers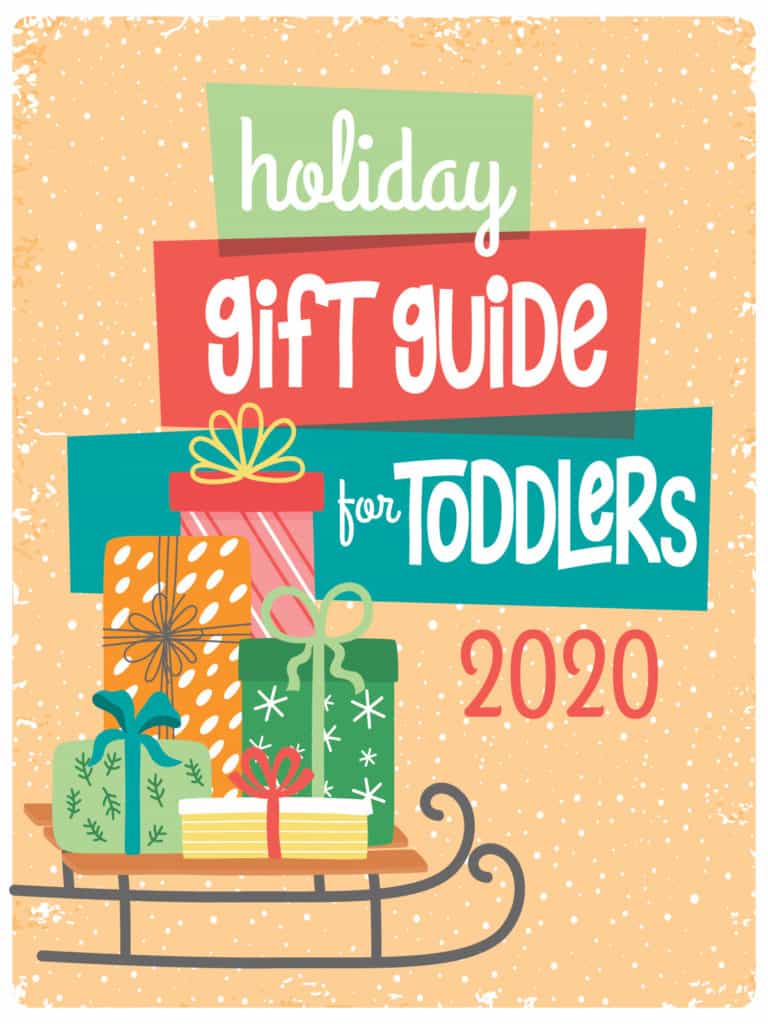 2020 Holiday Gift Guide for Teens