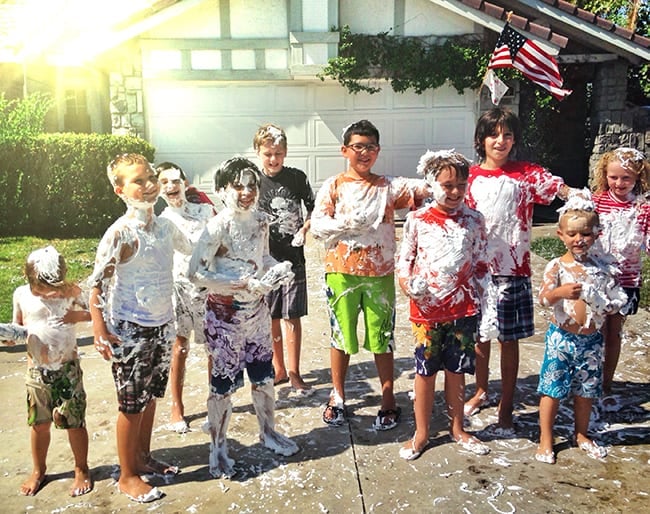 this was what my kids looked like on their last day of summer.
yep...we had our annual messy party. my boys were soooooo happy to have a MESSY PARTY...because of course, getting messy is what they do best. water balloons, water guns, ice cream sundaes and shaving cream craziness = happiness. and don't worry, although the mess was probably as bad as it looks on this picture, it was an easy clean up. 10 minutes and everyone was rinsed of cfgf in the kiddy pool. that water was then used to clean up my yard. i was the hero mom to they kids because they had so much fun.
and then today, it was back-to-school.
i wish i was sad...but this year, i'm kind of not.
of course it's tears my heart apart that time is passing by so quickly, and that i now have a third and a sixth grader. where does time go? but this summer was SO BUSY and there was little down time. we had a wonderful 2-½ week road trip, a wedding, beach days, went camping, and played plenty everyday...it was amazingly fun.
but now the time has come to get back on a routine. i'm tired. my husband's tired. they're tired. so, we're very happy that school is back in session. i can tell it is going to be a great year. i am taking some time for myself, my youngest is going to go to morning preschool, and hopefully i will continue to focus on making life great for our family.
here is my Kyle this morning on our way back to school. a big third grader who luckily gets to be in class with 3 of his best friends. i hope they don't drive the teacher crazy.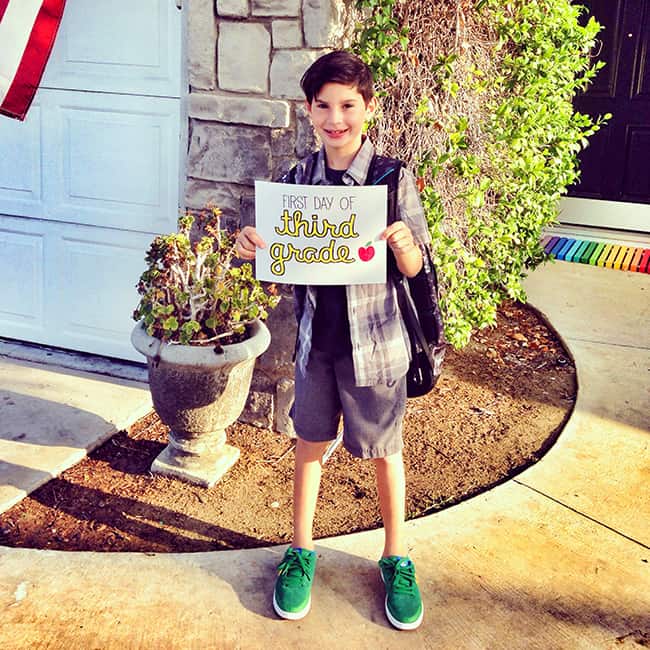 and here is Jack. it will be his last year at his school before he heads off to middle school. lets hope i can handle him going to science camp for 5 days. i haven't let him do many sleepovers....and i've never been away from him for so long. but he's growing up and i'm going to have to let go...just a little!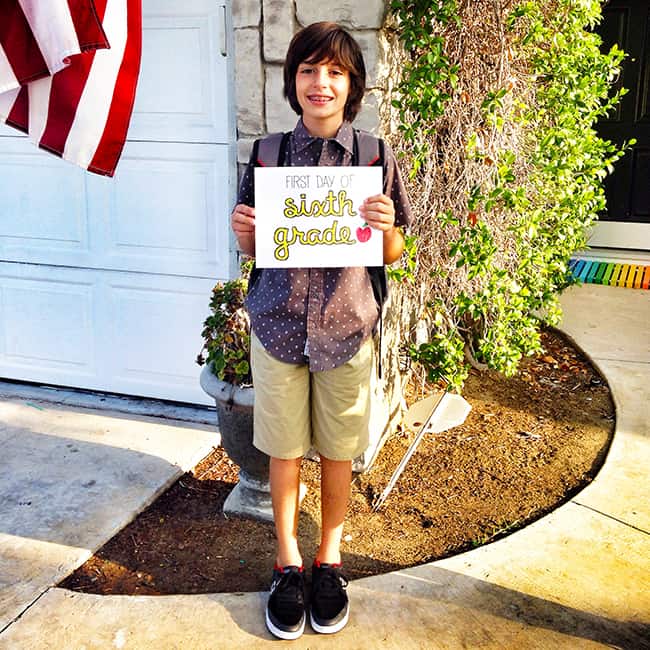 and in case you were wondering where to get the Back-to-School signs, you can download them for free here.
and with that, our summer fun is over. Goodbye summer....hello school year!
are your kids back to school yet? do you do anything fun to end summer or to start the school year?