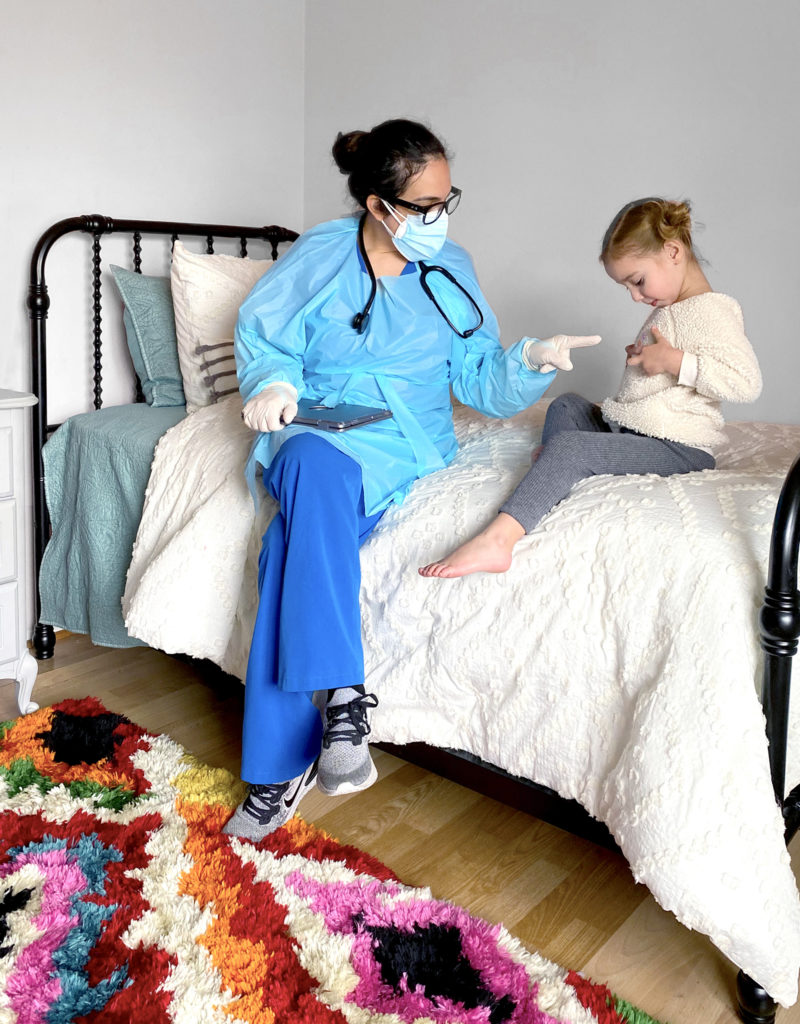 Sponsored by Heal – What if you didn't have to load your kids into the car and drive all the way to the doctor's office when your child was sick or needed a well-check? What if, instead, a licensed doctor came to the comfort of your home?!! No worrying about the kids picking up germs. No kids running around the doctor's lobby. No waiting for the doctor or nurses to attend to you. No surprise fees. A home healthcare visit that is just like visiting the doctor's office, but in the comfort of your own home.
Sound too good to be true?
Well…it's not! Heal is here to help you with your healthcare needs.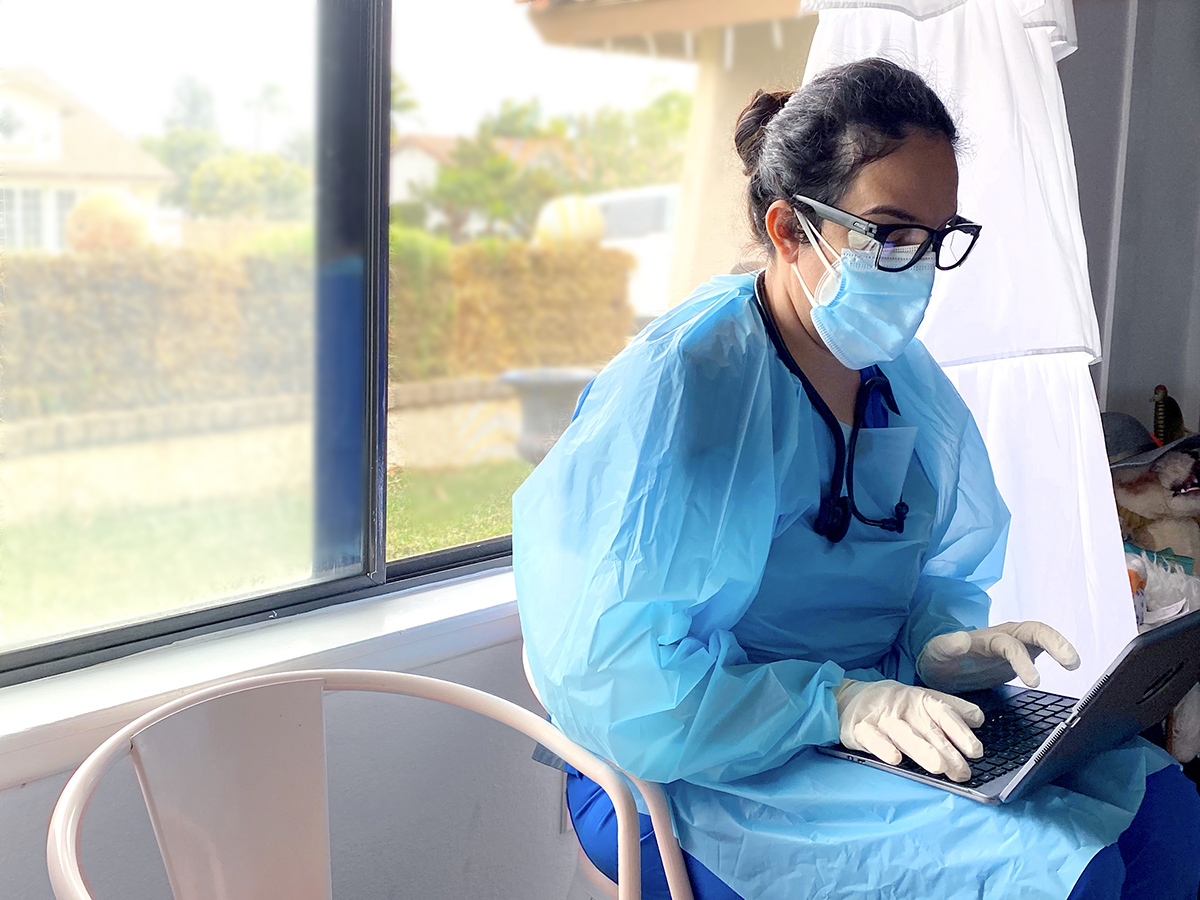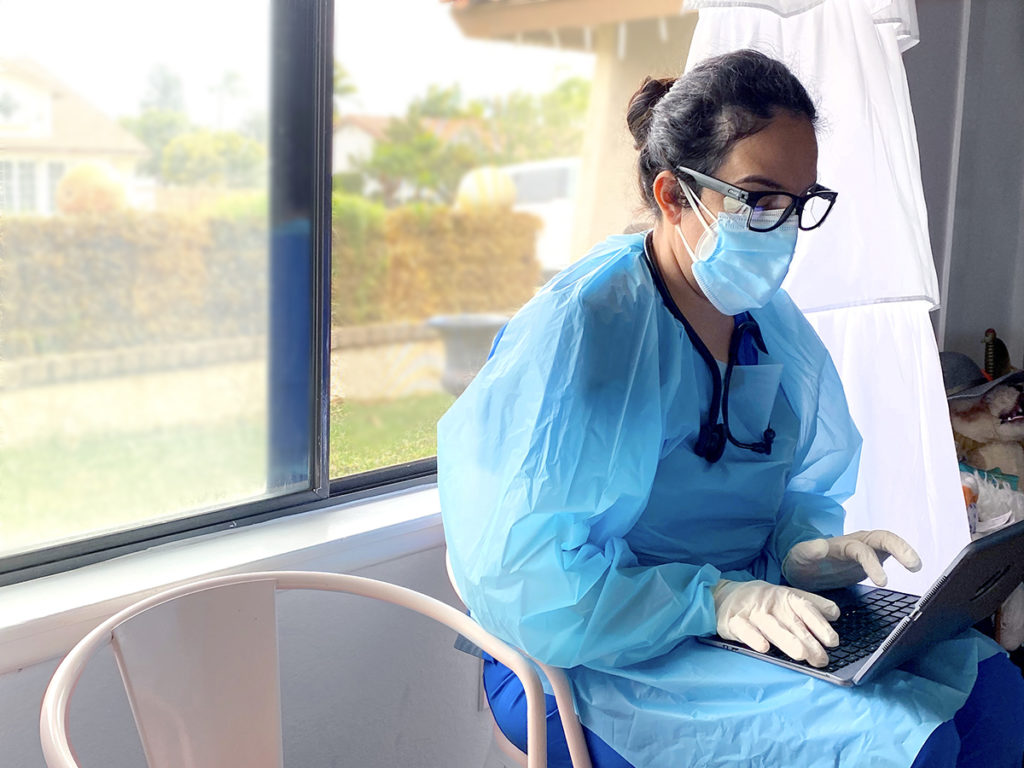 Haven't Heard of Heal? Let Me Introduce You.
Heal is a health tech company operating a web and mobile app based telehealth and house call service for licensed, qualified and caring doctors.
Heal makes it easy and affordable to see a licensed doctor on your schedule via house calls or telemedicine. These caring doctors cover services from Pediatrics to Senior Care to Preventative Care, and Mental Health. And best of all, they make it easy to receive the kind of care you want. They can come to you for an in-home visit or do a telehealth call.
My Experience with Heal.
To experience Heal for myself, I decided to book a wellness visit for my three year old. She is turning four, so it was time for her yearly check-up.
I booked my appointment through the app (which I will go into more detail in a moment). My appointment date had a two-hour window in which the doctor would arrive at. Since the appointment was for my daughter, it was a pediatrician that saw her.
The doctor and a physician's assistant arrived at my house in PPE so that everyone would be protected. They followed all COVID precautions and I was even asked where we would be most comfortable doing the exam. They told me that we could do it anywhere we felt most comfortable with…even outside if we wanted."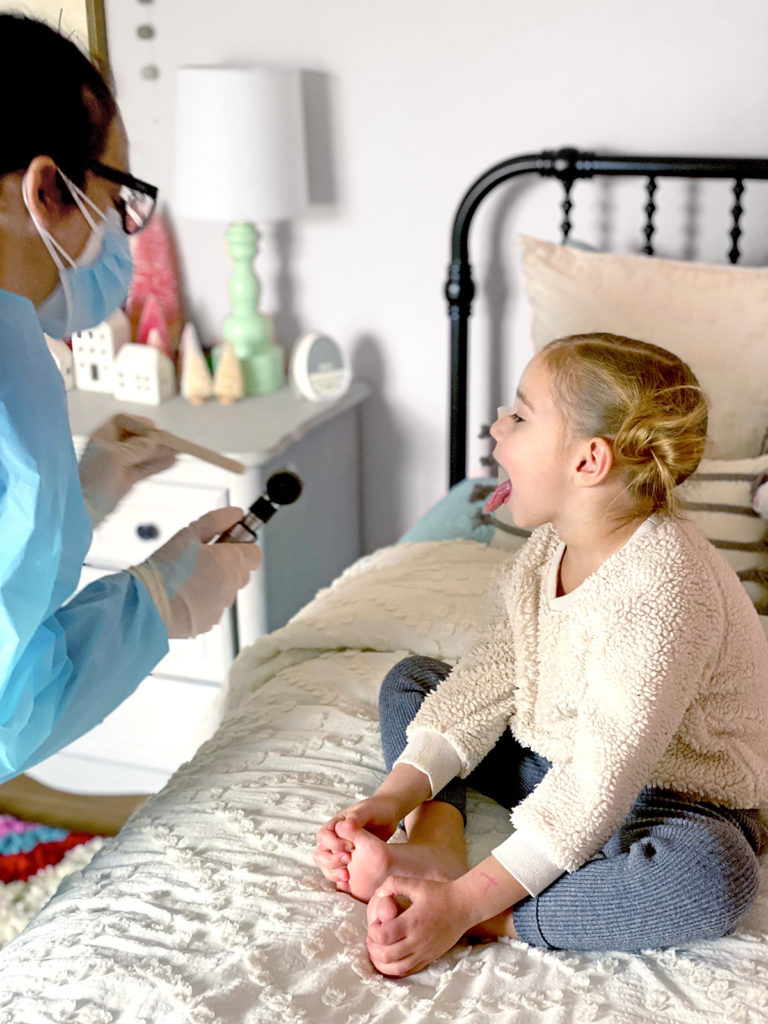 During the exam, our Dr. was very thorough…AND VERY NICE! I really liked her. She went through all the milestones, all my daughter's vitals and did a full pediatric examination. She also answered every question I had and also stressed that I take all the time I needed to ask them.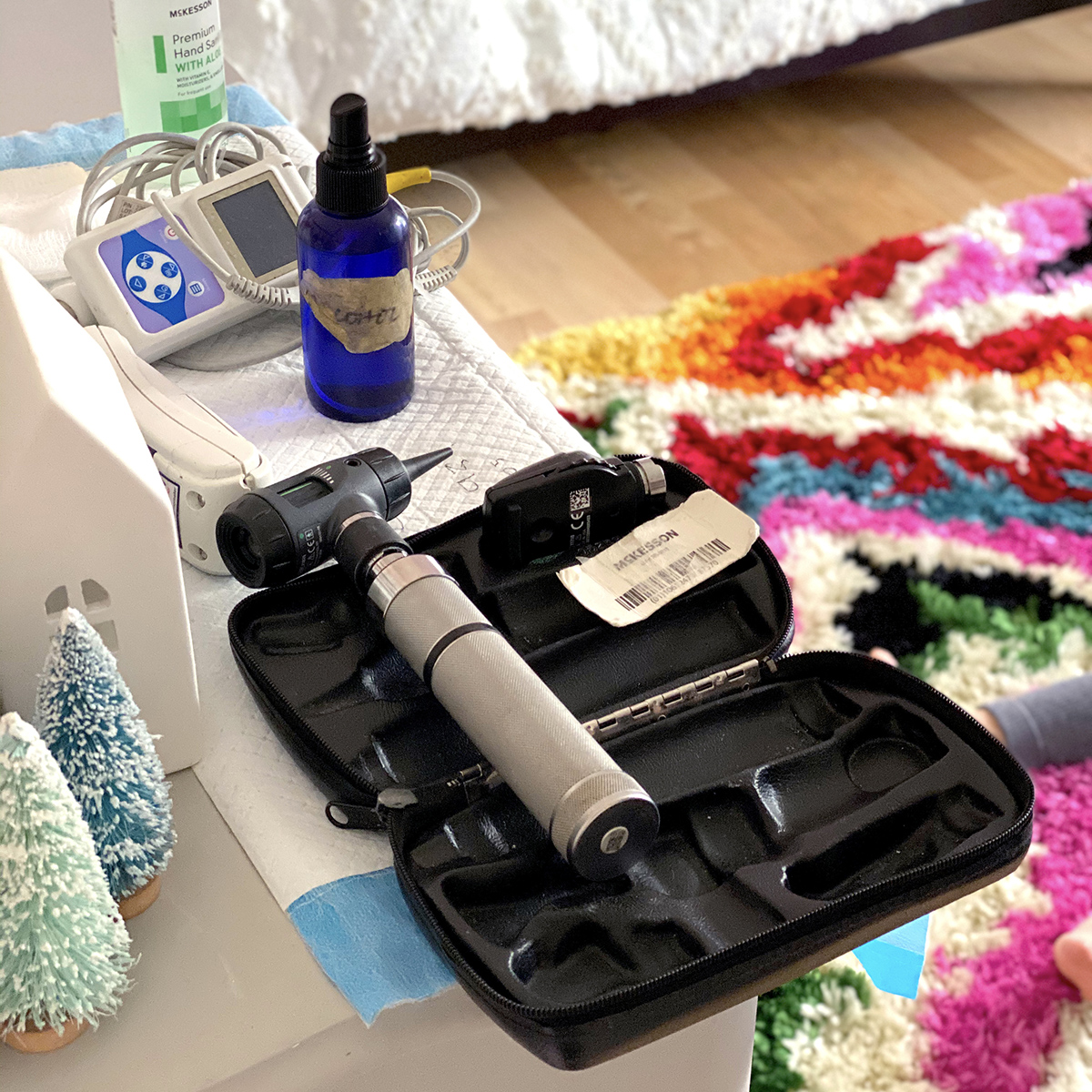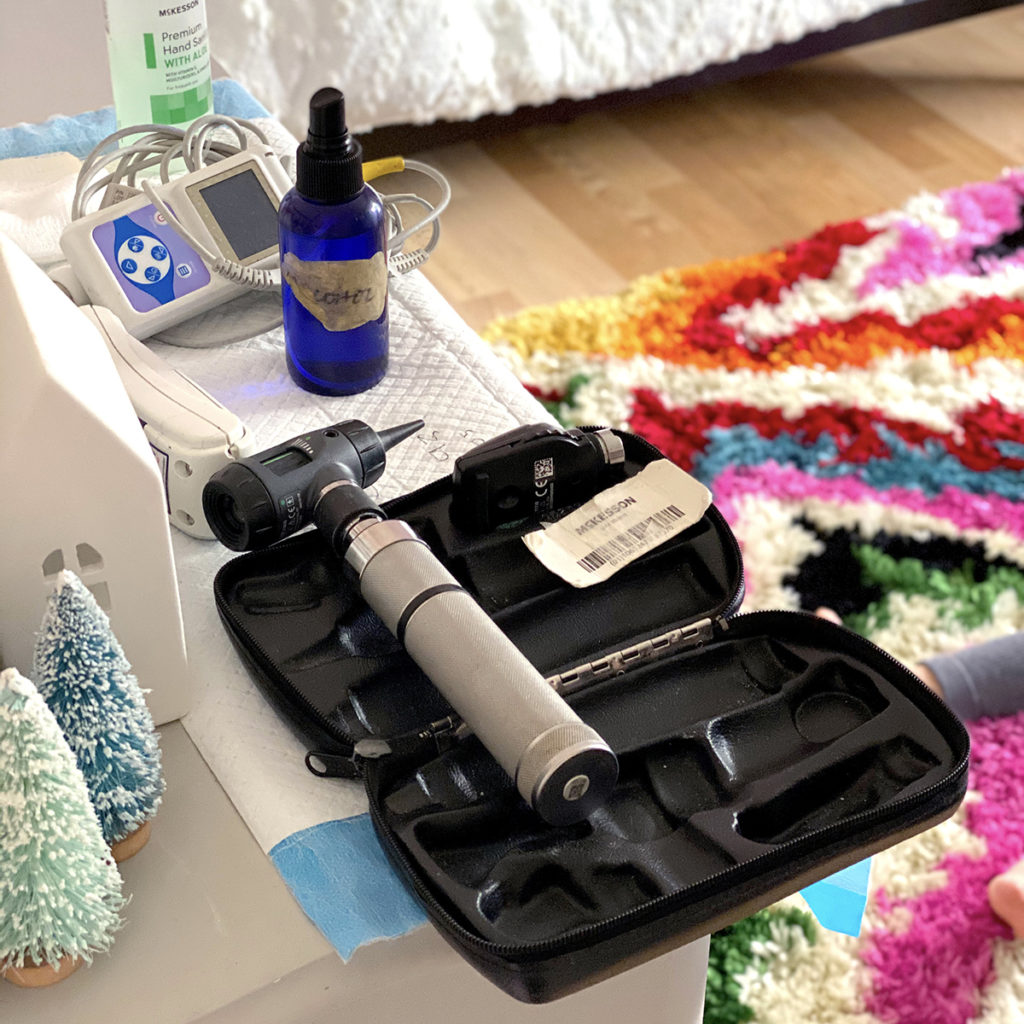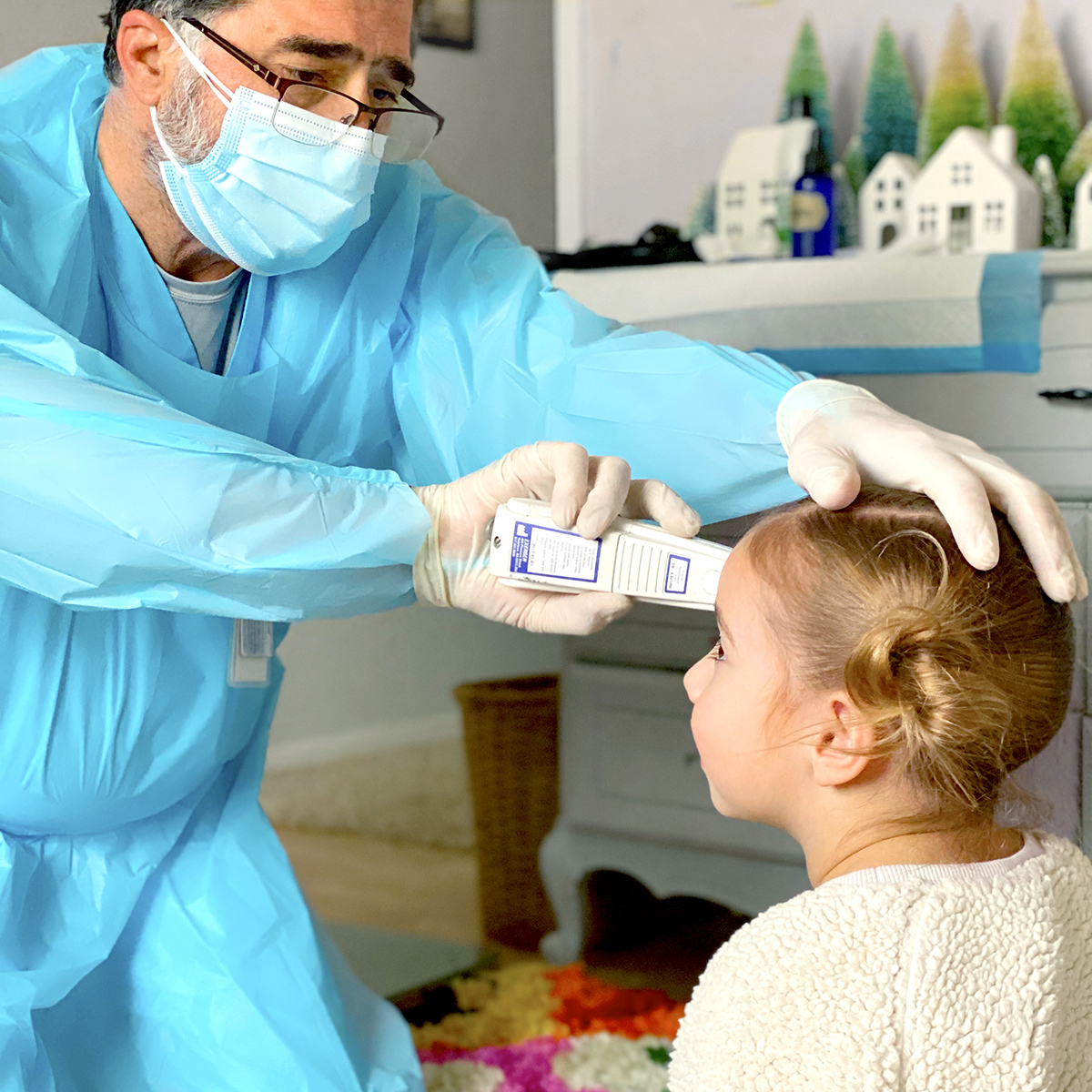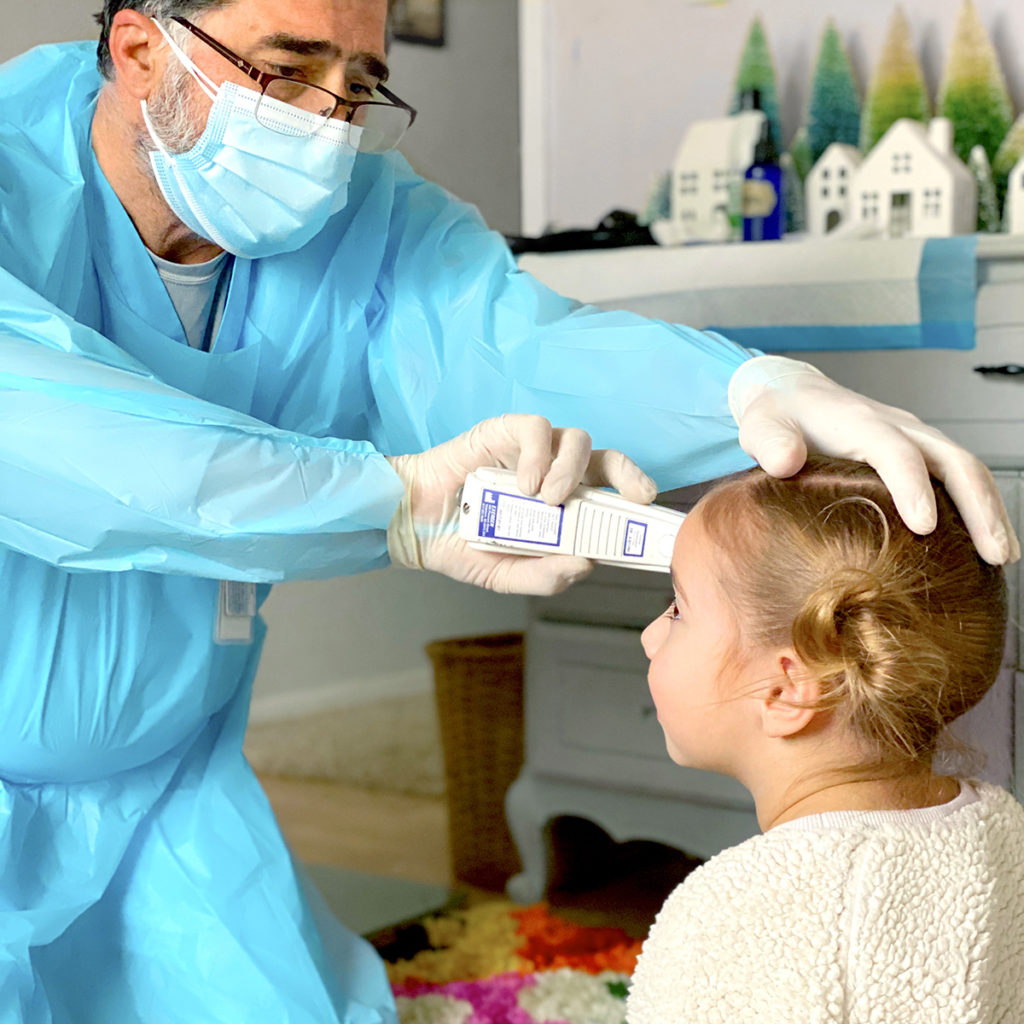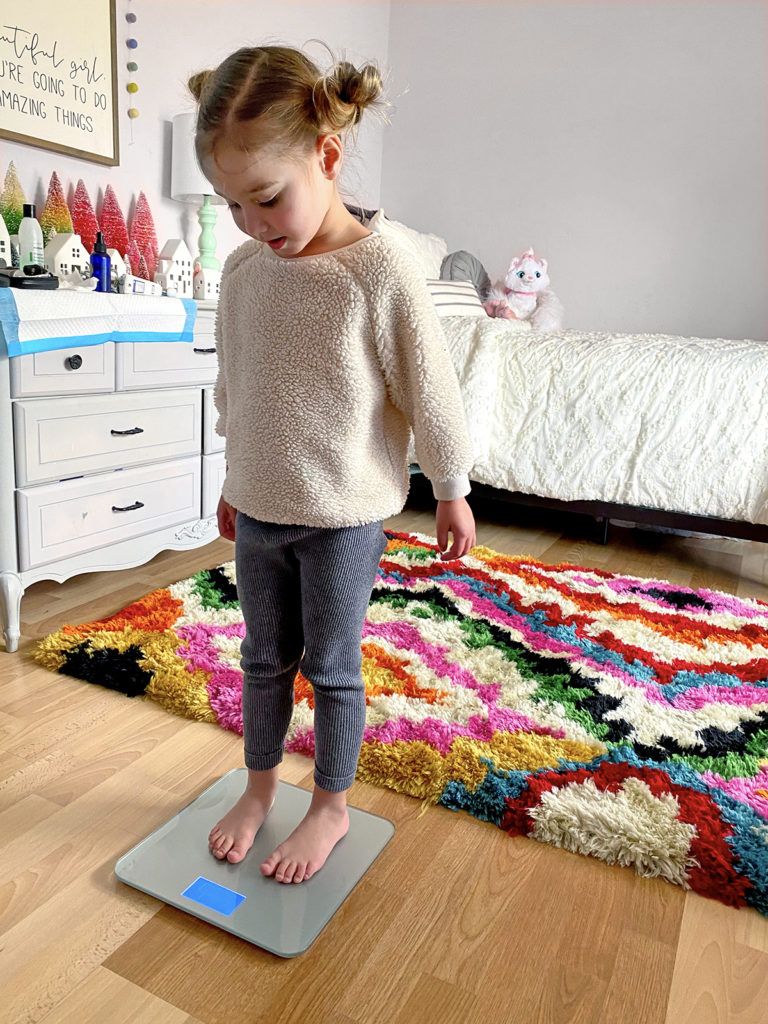 BTW, I had a female pediatrician because I specified in the app that I wanted a female for my daughter. I was also concerned that if I decided to continue using Heal for my family's wellness, we wouldn't be able to get the same doctor…because everyone usually likes to build a relationship with their primary doctor.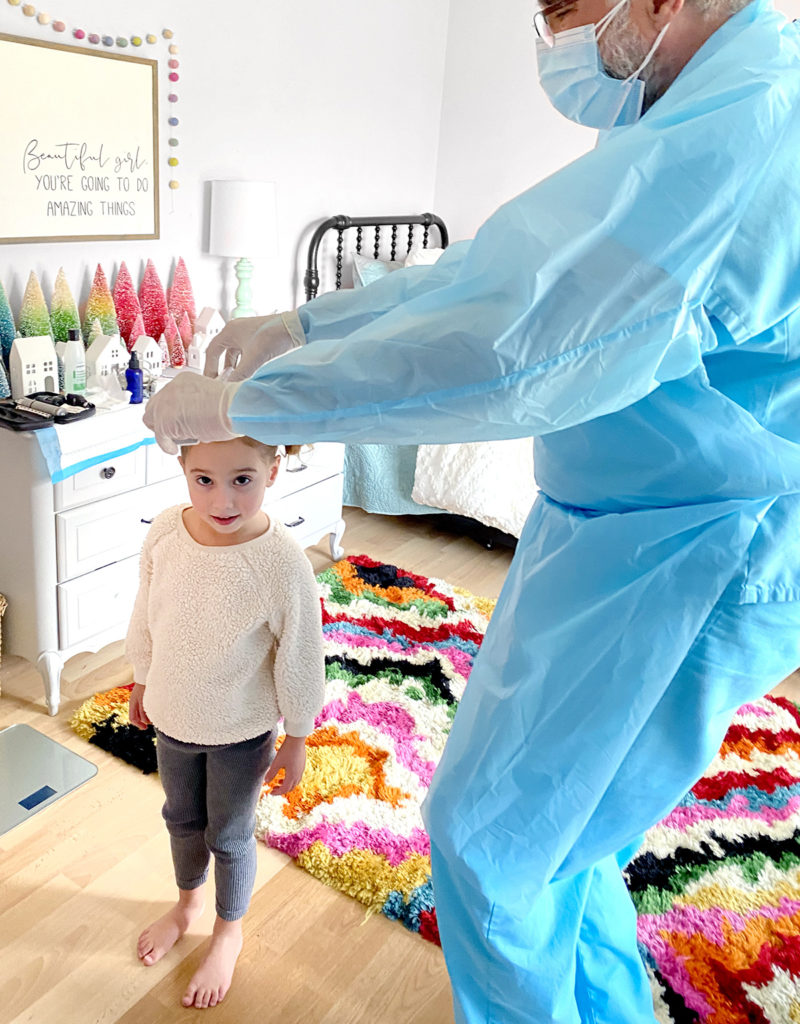 The answer is yes! You are able to see the same doctor again and again. Heal realizes the benefits of relationship-based care and gives you the opportunity to stay with a doctor who knows you and your health history. In the app you can choose a Heal Doctor as your Preferred Doctor and see their availability every time you book care.
I would say that our first appointment with Heal was a big success. My daughter was beyond comfortable because she got to stay in her own house. Doctors are kind and caring. They explained everything in detail. There were no unexpected costs. We had the opportunity to get a flu shot if we wanted one during our well-child appointment. And my daughter even got stickers at the end of her appointment. It may seem like something little, but it does make a difference!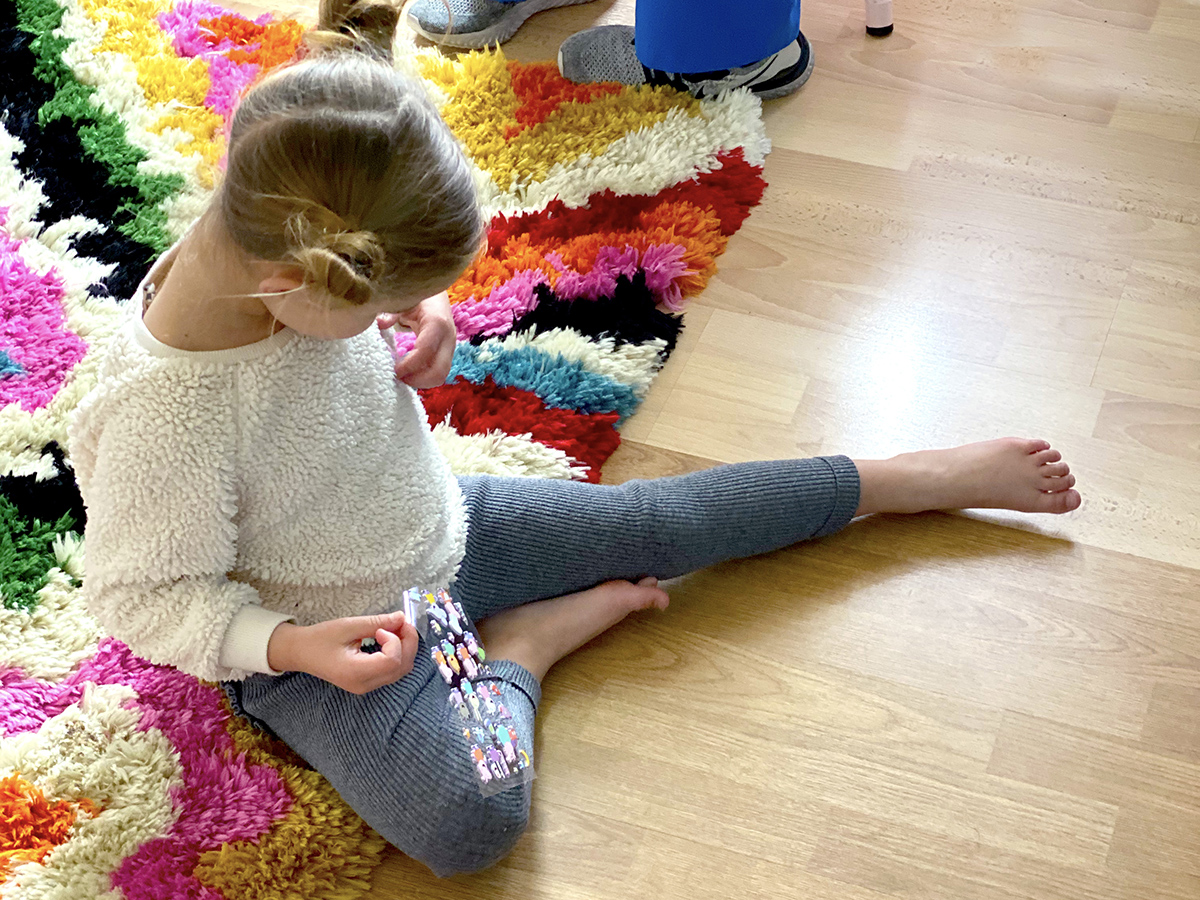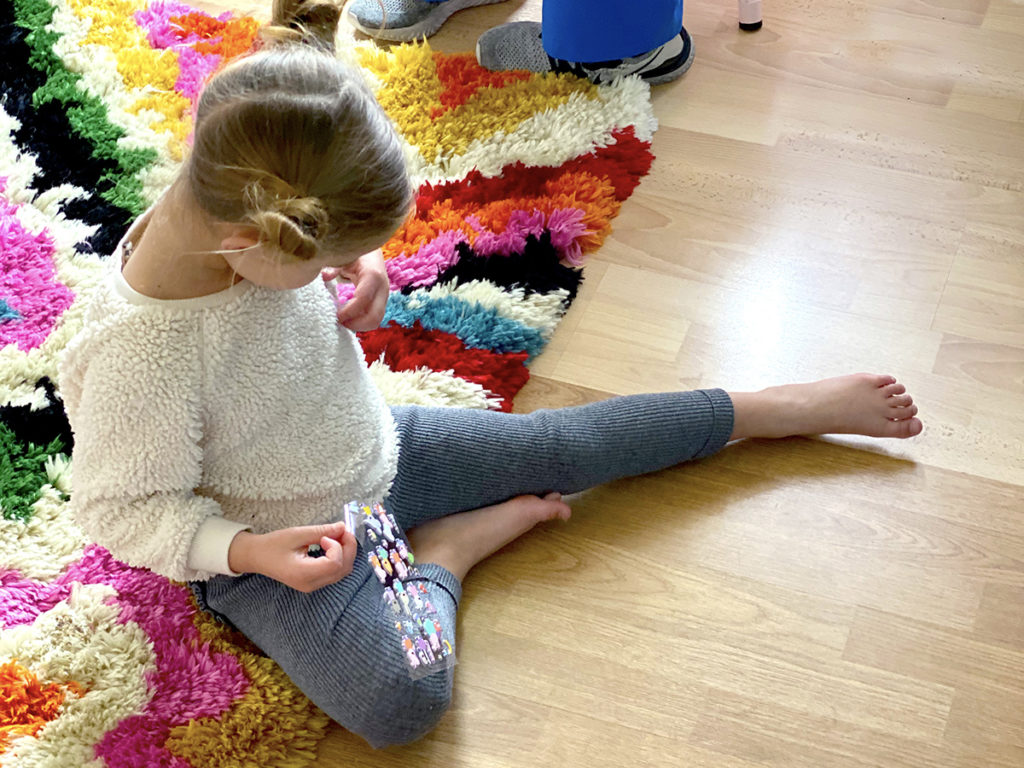 How to Book a Heal Appointment
Booking a Heal appointment is as easy as clicking a few buttons. Just go through the website or app, find a time that works best for you and the doctor will do the rest. Either the doctor will come to you with all of the equipment they need or you can request a telemedicine appointment and the doctor will video call you during your appointment time. Heal doctors are available 8am to 8pm, 365 days/year, for the same day or scheduled in advance.
My experience.
Downloading the app was easy! It was also easy setting up an account…you just need to be thorough. I was able to add myself and my daughter, add my billing info, as well as upload my daughter's vaccine records.
Note: Uploading the vaccine records is required (unless you call) in order to keep your appointment with the doctor.
I learned the hard way and my appointment was cancelled. You will be alerted of what is needed in order not to be cancelled. But being a busy mom, I spaced on that. Oops! No worries, I was able to easily reschedule and everything went smoothly from then on.
Once you book your Heal appointment, you are all set to go. You will be notified if there is anything else they need for your visit or call.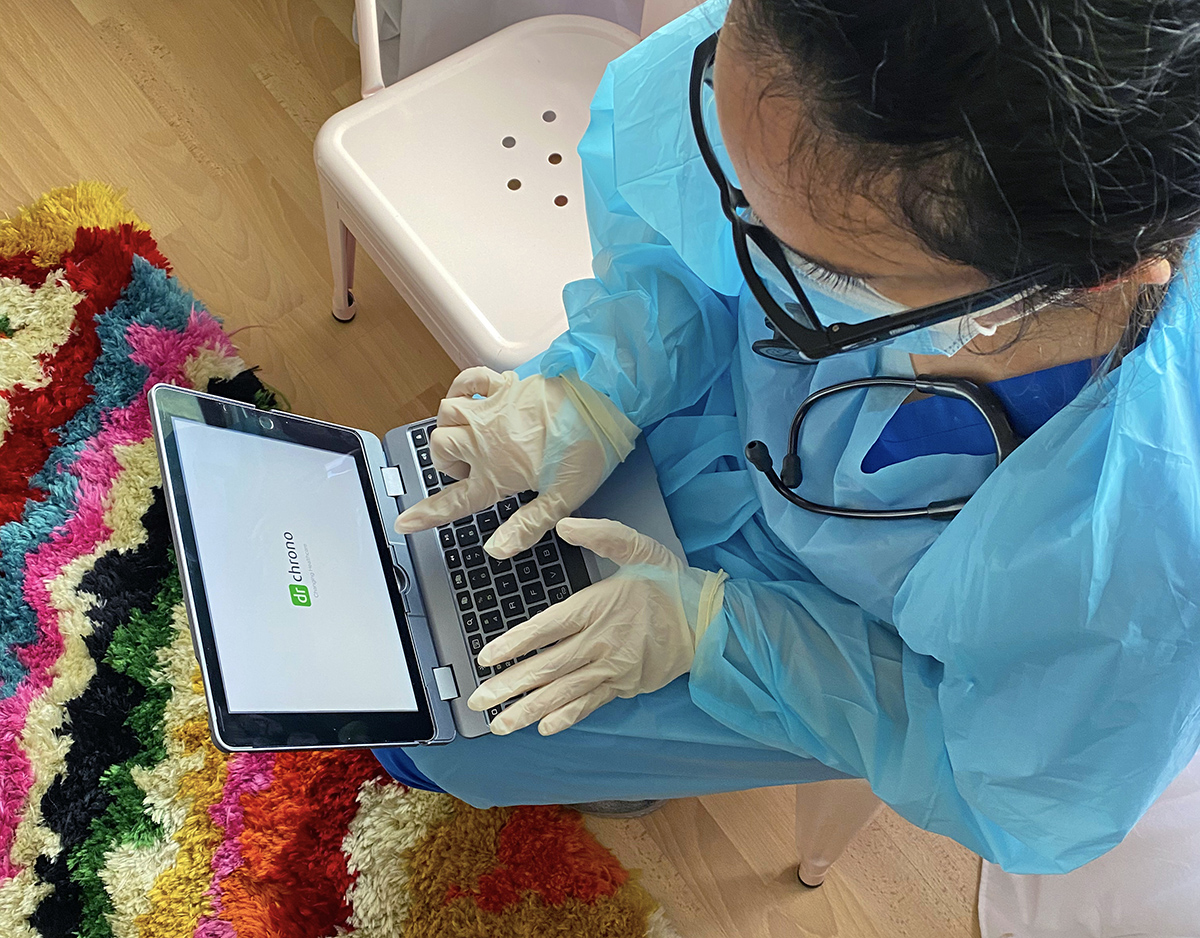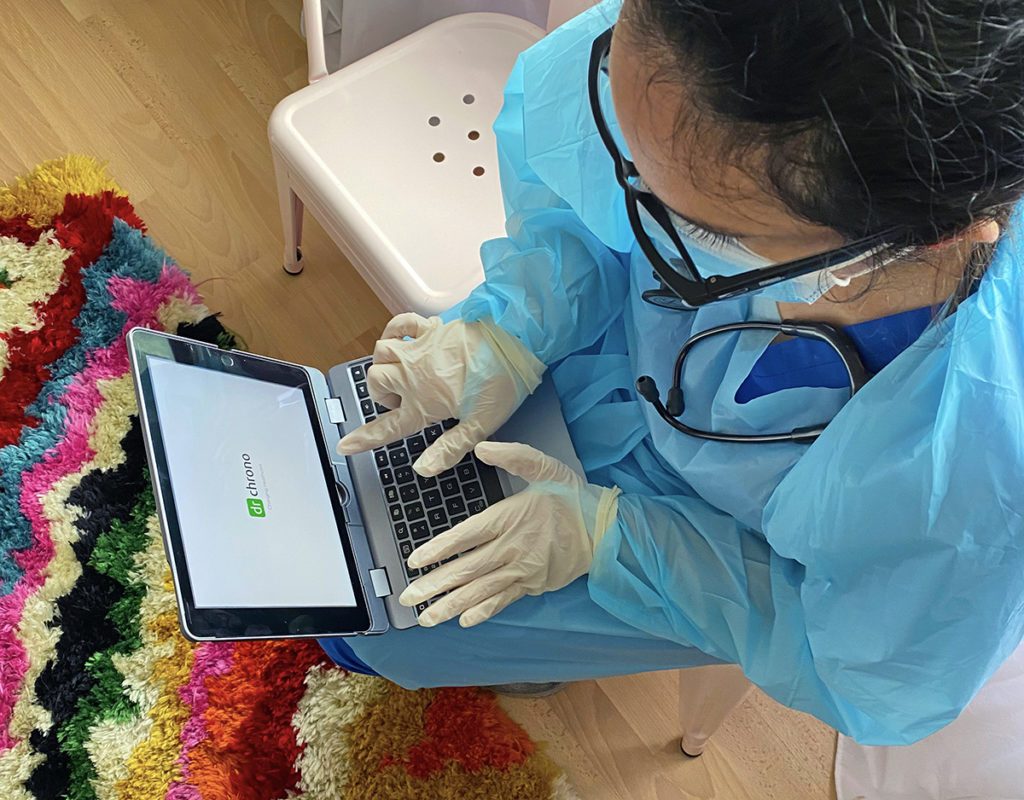 Benefits of Heal
First of all, any parent can attest that skipping the germy doctor's office as a win!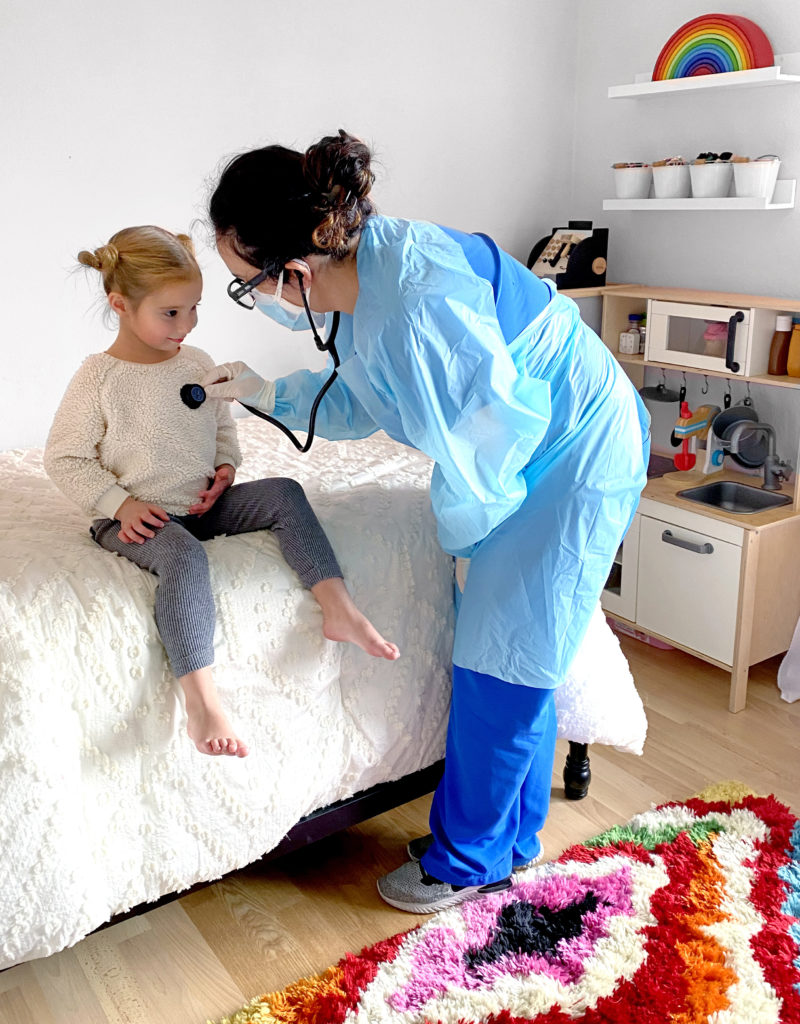 Saves time. I much rather wait for the doctor at my home, where I can continue to get things done until their arrival, than drive to and wait at the doctor's office.
Heal has a wide variety of services. Schedule for anything from physicals, urgent care, vaccinations, immunizations, rashes, fevers, asthma, acute illness symptoms, regular check-ups to well-child exams.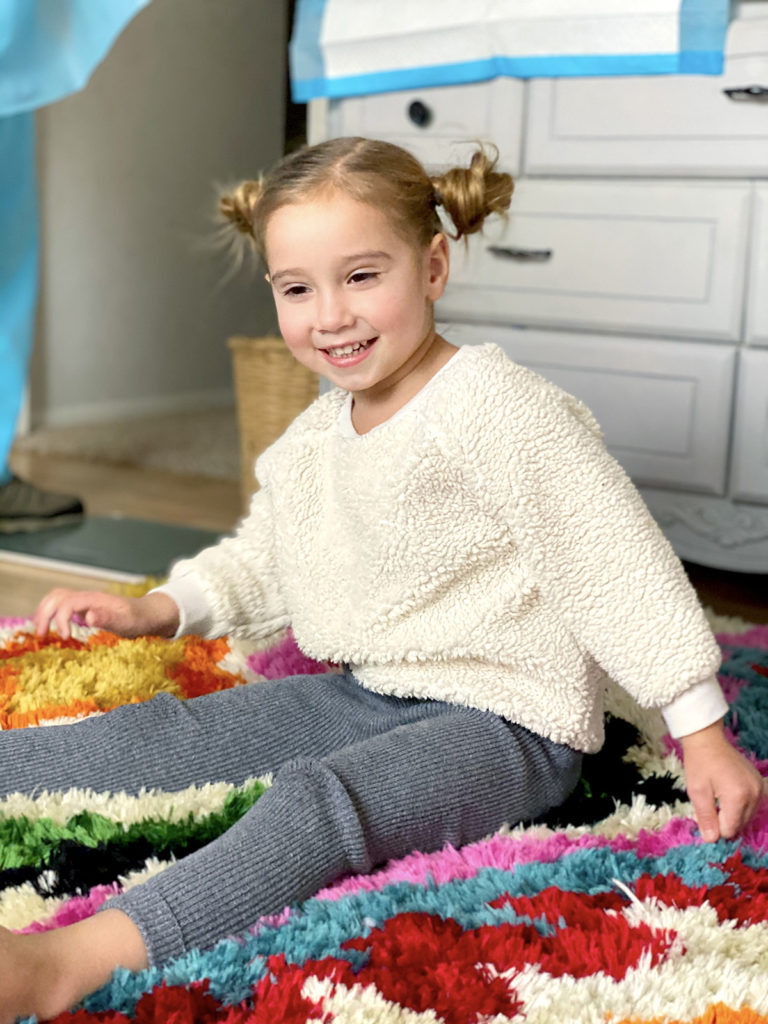 Ease of scheduling. The app makes it very simple to schedule and cancel an appointment within seconds.
Finally, by having a Heal doctor come to you, they are able to develop a closer relationship with you and your family while also having the ability to better understand your lifestyle. If wanted, Heal doctors can review your pantry, examine your prescriptions/vitamins, and home set-up for a holistic approach to understand your current care.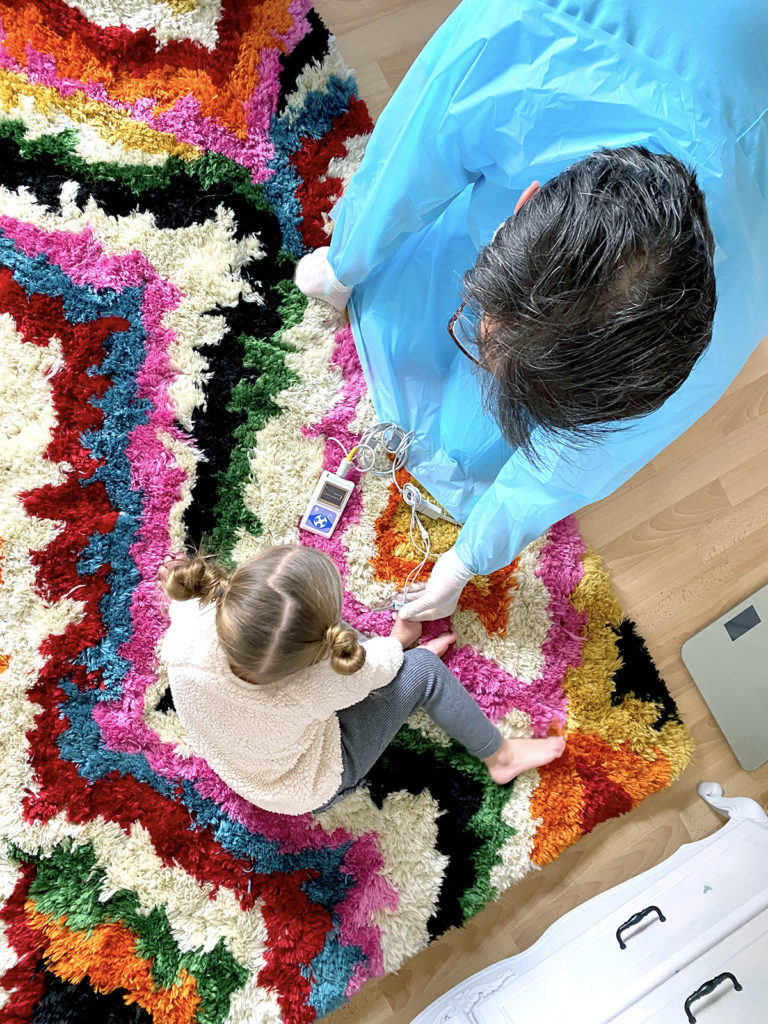 What Does Heal Cost?
Heal is covered by most major health insurance plans. There are no surprise costs.
Heal house calls are $159 flat fee, which is often covered by insurance. Heal telemedicine calls costs are set by your insurance plan and shown to you before you book your visit. Without insurance, you pay a flat fee of $79. If additional costs are needed during your appointment, for instance you need a vaccine or flu shot, you will get the price up front. You'll never get a surprise bill from Heal after your call.
Heal is covered by most major insurance plans, including: Aetna, Anthem Blue Cross, Blue Shield of California, Humana, Health Net, UnitedHealthcare AND they also accept Medicare/Medicare Advantage PPO plans
Try Heal.
Want to try Heal for yourself? First, check availability in your zip code by clicking here. Then download the Heal app or call (844) 644-HEAL.
I am really excited that I found this service…it really seems too good to be true. Not only will I be saving time, but there is less worry about exposure and peace of mind. It's also an easy and affordable way to see a great doctor on your schedule. For this mom, that is what matters.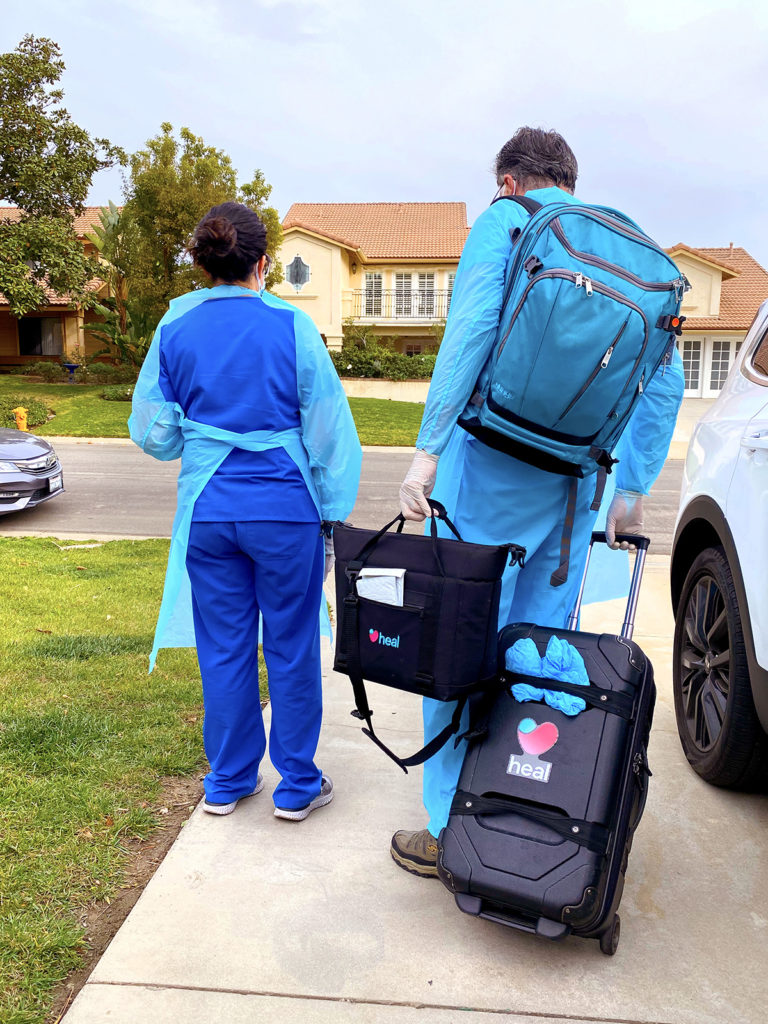 PLEASE NOTE: THIS IS A PAID ADVERTISEMENT AND OR TESTIMONIAL. HOWEVER, NOTHING IN THIS POST SHOULD BE TAKEN AS A RECOMMENDATION OF OR REFERRAL TO HEAL DOCTORS. THIS IS NOT A RECOMMENDATION FOR MEDICAL SERVICES OR TREATMENT, AND IS NOT A SUBSTITUTE FOR A CONSULTATION WITH YOUR MEDICAL PROVIDER. PLEASE CONSULT YOUR MEDICAL PROVIDER FOR ANY HEALTHCARE RELATED NEEDS.