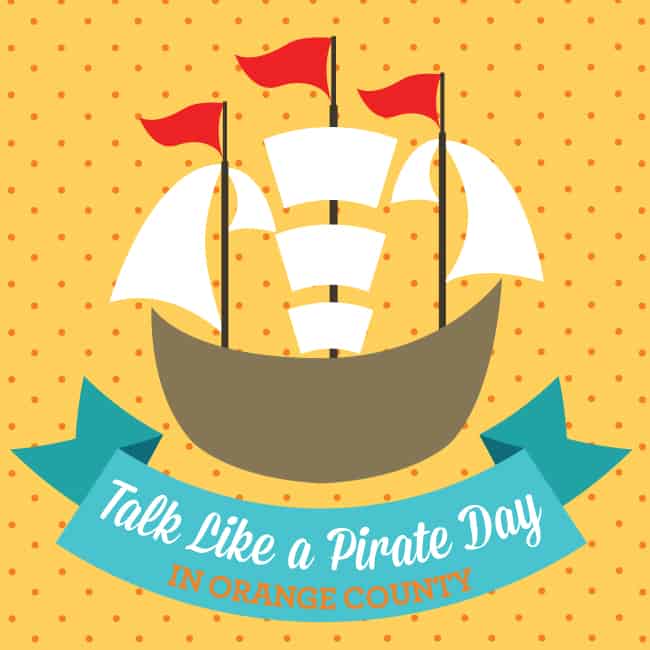 tomorrow is "Talk Like A Pirate Day,"  which is actually an international holiday....can you believe it?!  it's just a fun holiday to get your pirate talk on, and maybe even dress up. you can even make this a fun day for the kiddies because there are a bunch of different pirate themed activities happening in Orange County that you can attend to celebrate "Talk Like A Pirate Day!"
Free Donuts at Krispy Kreme for Talk Like A Pirate Day
dress up like a pirate and head over to Krispy Kreme. if you dress up like a pirate, you get free Krispy Kreme donuts! and not just one donut….a box of a dozen glazed donuts. YUM. and if you are too shy to dress up like a pirate, you can talk in pirate dialog and get one free donut to enjoy. click here for some easy costume printable ideas from Krispy Kreme. we do it every year as a tradition, our costumes usually consist of fabric sashes, bandanas on our heads, striped shirt, rolled up pants with socks pulled up, and pirate eye patches. it is easier than you think to get dressed up like a pirate. 
Pirate Party at Pretend City
It's a Pirate Party! visit Pretend City for a swashbuckling adventure to celebrate "Talk Like a Pirate Day!" special pirate themed story times will take place every hour and facilitated activities throughout the day, this will be a journey you won't want to miss.
Lil Me Morning: Pirate Island Game: This "Hear! Think! Do!" activity will have children utilizing their listening skills, making connections, and moving.
Engaging Afternoon: Pirate Rules – From pirate pets to pirate activities, your child will use their imagination and creativity to work together with others to write the rules on how to be a pirate.
Smart Art: Pirate Play – decorate a miniature pirate ship and creating their own pirate argh-ttire.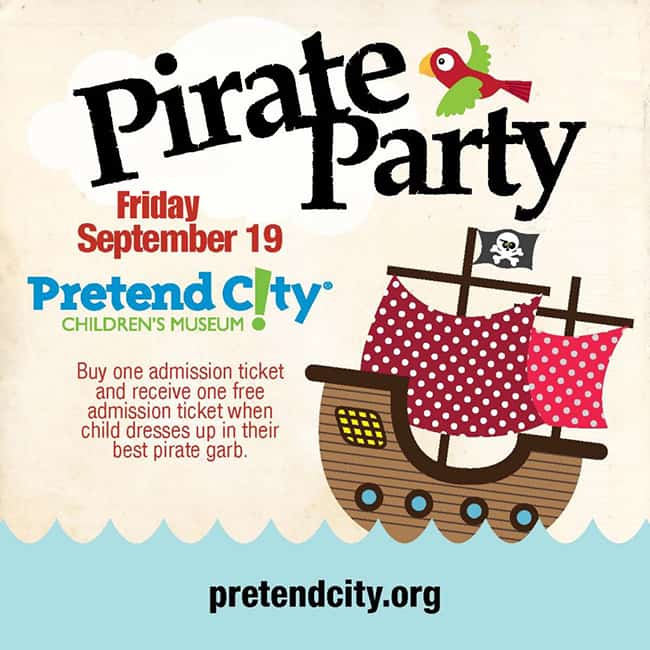 Play at the Pirate Park (Box Canyon Park)
one of our favorite parks is Box Canyon Park in Yorba Linda. it has an awesome playground include one that looks like a giant pirate ship. pack up a picnic and enjoy the last days of summer at this fun park. there are great sidewalks for bike riding and also a shade area with picnic tables if you need some time out from this hot weather.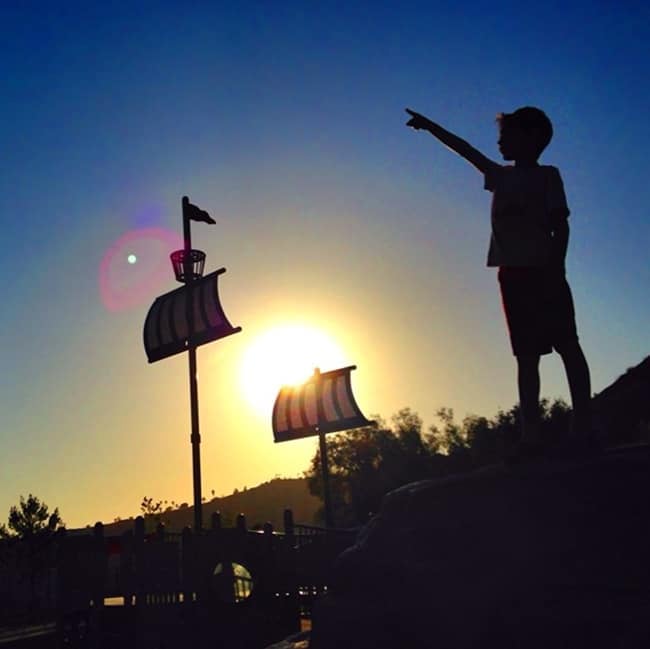 Pirates Dinner Adventure
have dinner at Pirates Dinner Adventure! you will set aboard an authentically replicated 18th-century Spanish galleon anchored in a 300,000-gallon indoor lagoon with night sky lighting. surrounding the lagoon is a six-sided showroom of six additional ships where the audience is seated to begin the show.
voyagers on each of the six ships have their own pirate mascot whom they will cheer on as the adventure unfolds with a cast a dozen actors, singers and stunt performers engaging in a bounty of action-packed exploits, accompanied by cannon blasts, pyrotechnics and plenty of laughs. in addition, more than 150 guests will have the chance to play an actual role in each dinner show as the evil Captain Sebastian the Black leads his crews of renegades on a swashbuckling adventure before your very eyes!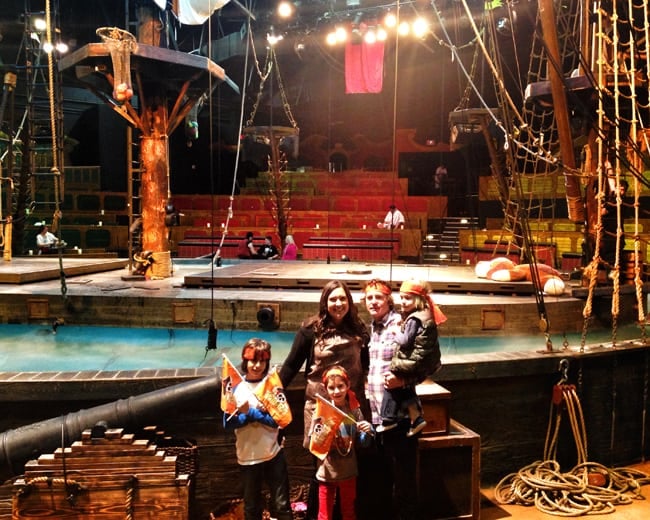 Get Transformed into a Pirate at Disneyland Park Pirate League
at the Disneyland Pirate League, they will transform recruits of nearly any age into scurvy seadogs with a Pirates League Package. from September 12 through October 31, 2014, come face-to-face with veteran Pirate Masters as they apply pirate beards, scars, eye patches and other access-arrr-ries to give you the ultimate marauder's makeover! this year's Pirates League is located in the Festival Arena in Frontierland at Disneyland Park. available packages range from $29.95 to $34.95, plus tax.
and while you are at Disneyland, don't forget to travel by raft to the Pirates Lair, and ride Pirates of the Caribbean!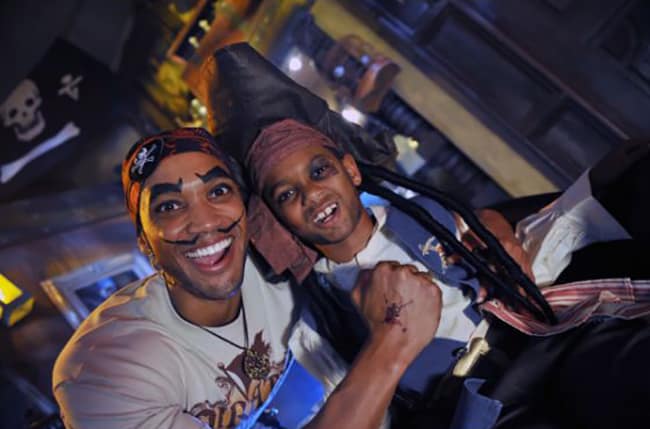 Watch a Pirate Movie
so maybe you're not into free donuts or dressing up, then how about a nice relaxing movie with the kids. the Rockin' Boys club has a great round up of the best pirate movies for kids around. you can check it out here.