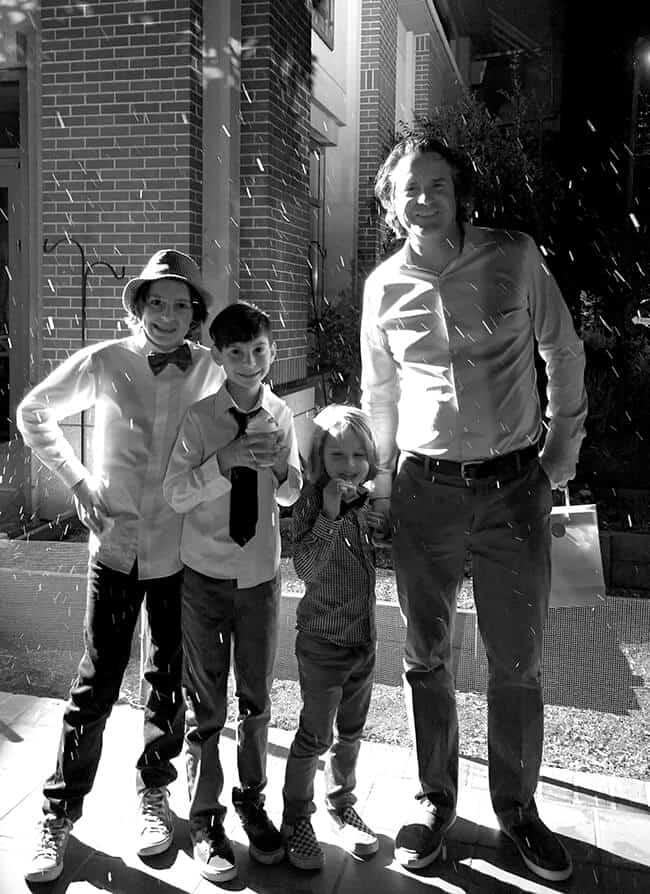 last weekend was full of Christmas magic and falling snowflakes....and we didn't even have to leave Southern California to experience it. the boys and i were invited to the Four Seasons Hotel Westlake Village's "Let It Snow" celebration and what a fun family evening we had together. the "Let It Snow" celebration is on it's fourth year at the hotel and is a favorite of families all over the Southern California.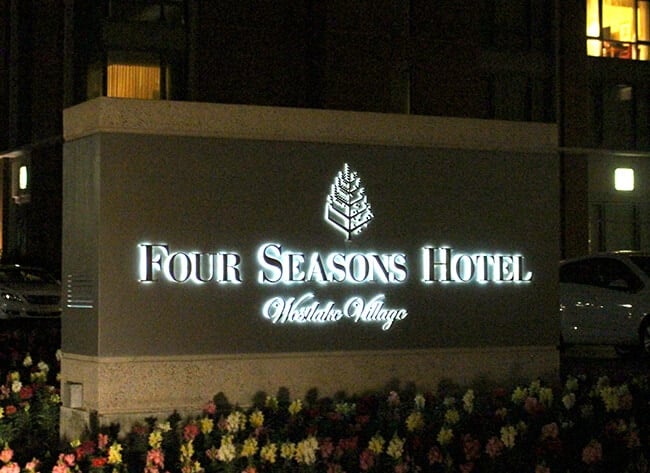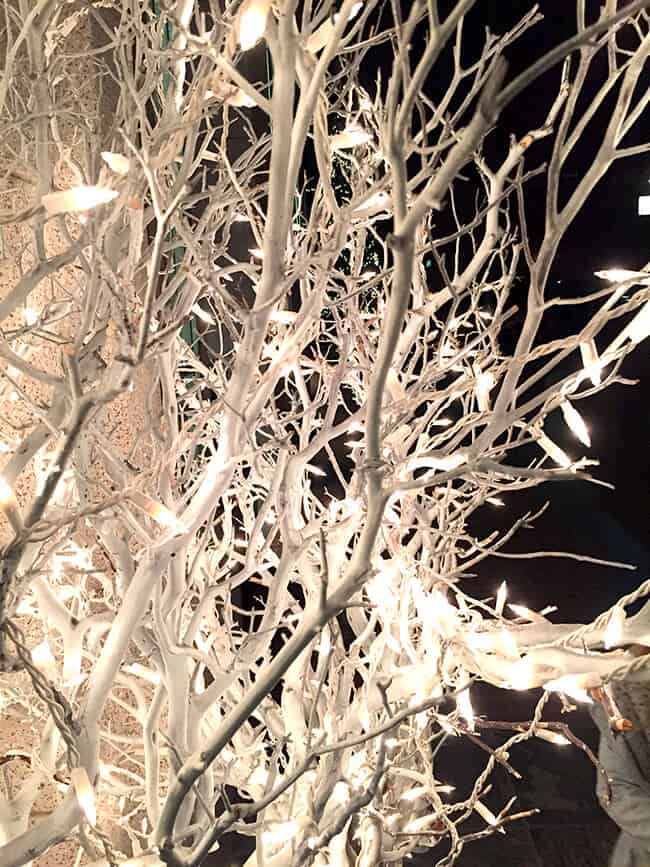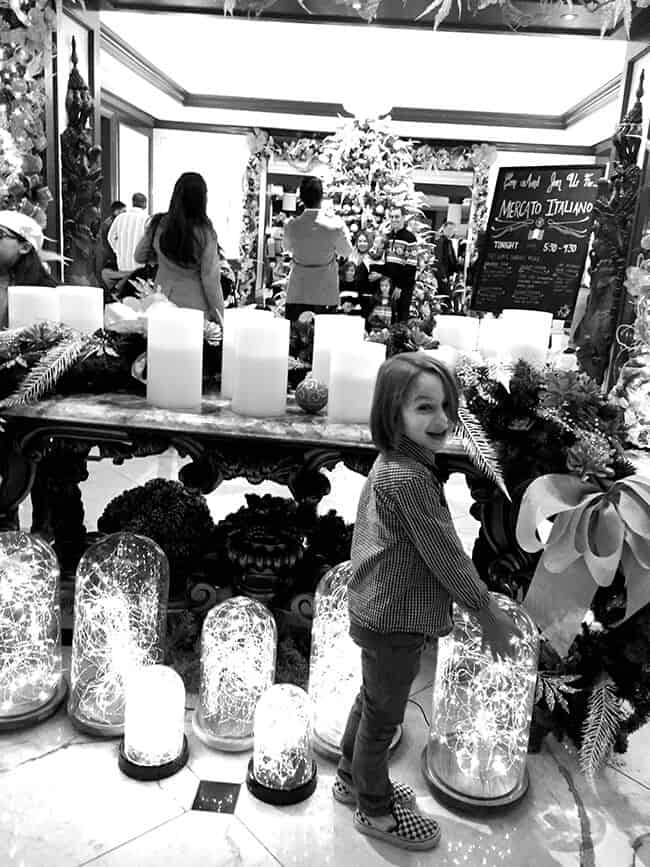 the Four Seasons Hotel Westlake Village is decorated for the holidays and there is magic in the air. the beautiful trees, garland and decorations invite you into the warm feeling of the holidays. the perfect setting for an evening of Christmas fun.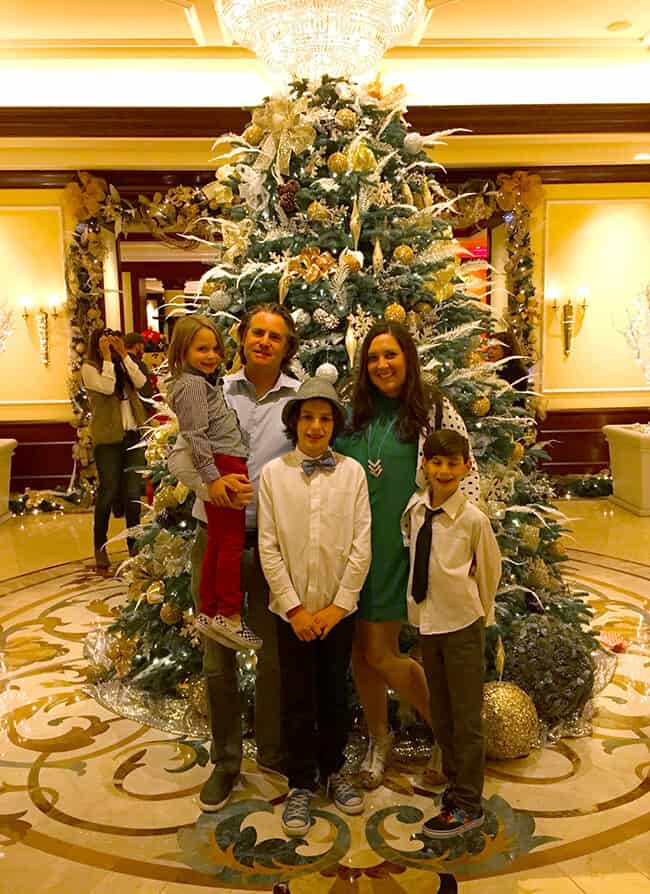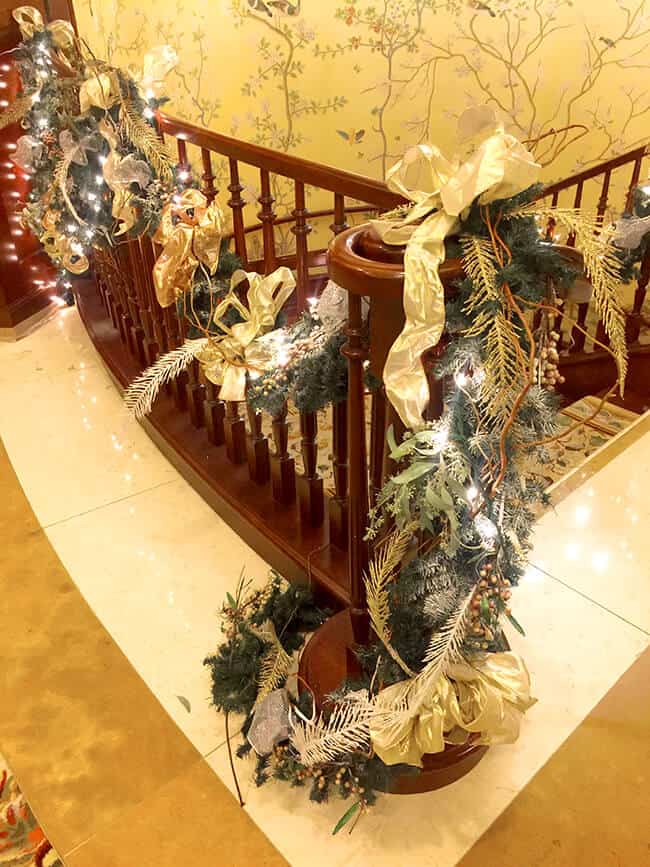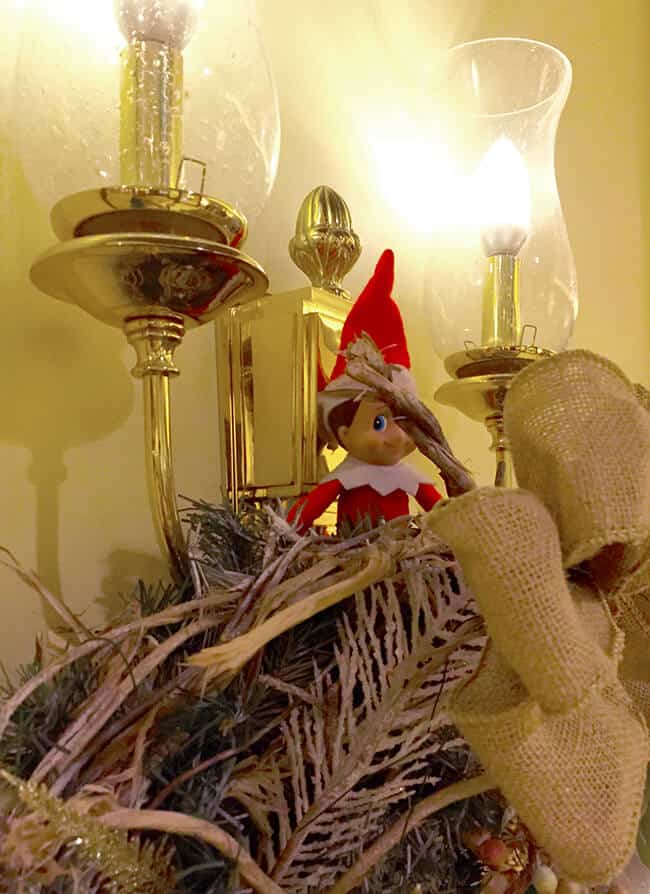 as you make your way to the "Let It Snow" festivities, Olaf greats you at the door. even my big boys love Olaf.
right outside the Four Seasons Hotel Westlake Village doors, you will find an evening full of Christmas activities – from ice skating, to hot chocolate, s'mores, train rides, Santa Claus, cookie decorating and snow falling. there is also fresh made pizza, pretzels and drinks available to purchase for dinner, or you can head down to the Four Seasons Mercado Italiano for dinner after you have enjoyed the "Let It Snow" activities.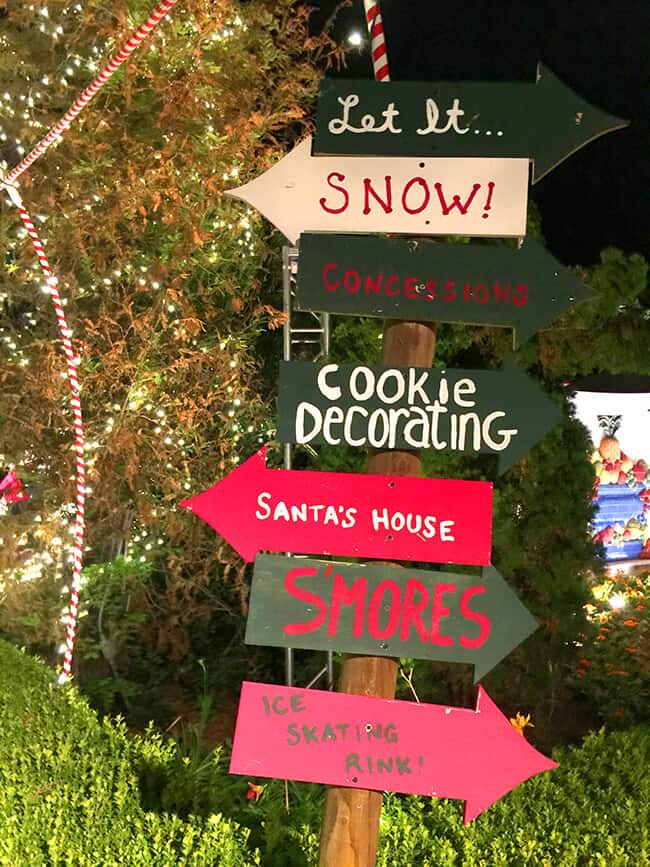 the boys and i had a wonderful night of Christmas fun and enjoyed cuddling up to the warm fire and dancing in the falling snow. festive music filled the air and the boys told their wishes to Santa Claus. here are some photos of our evening.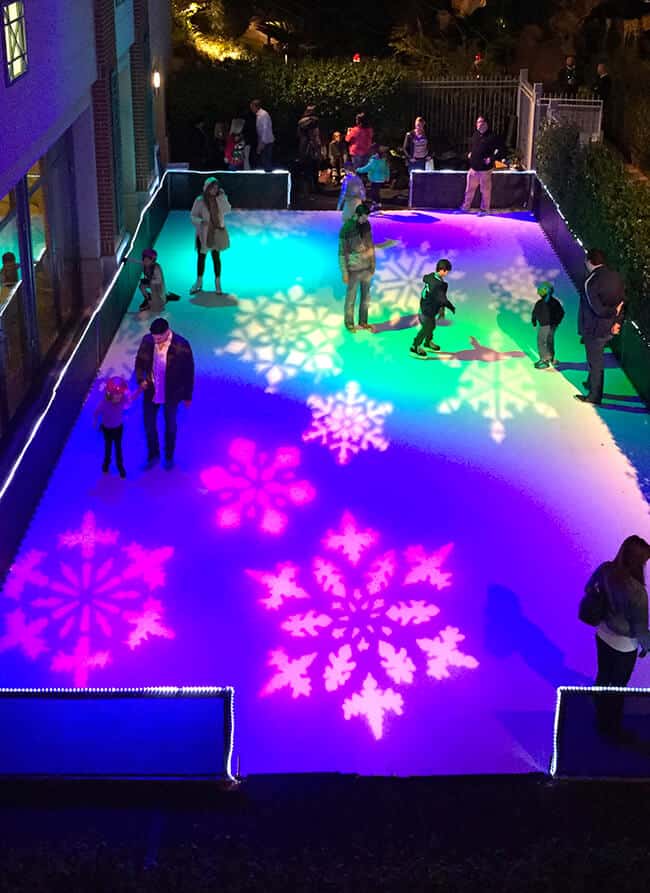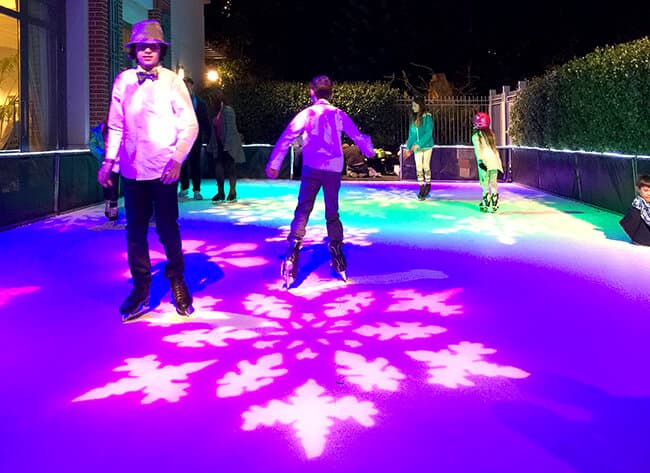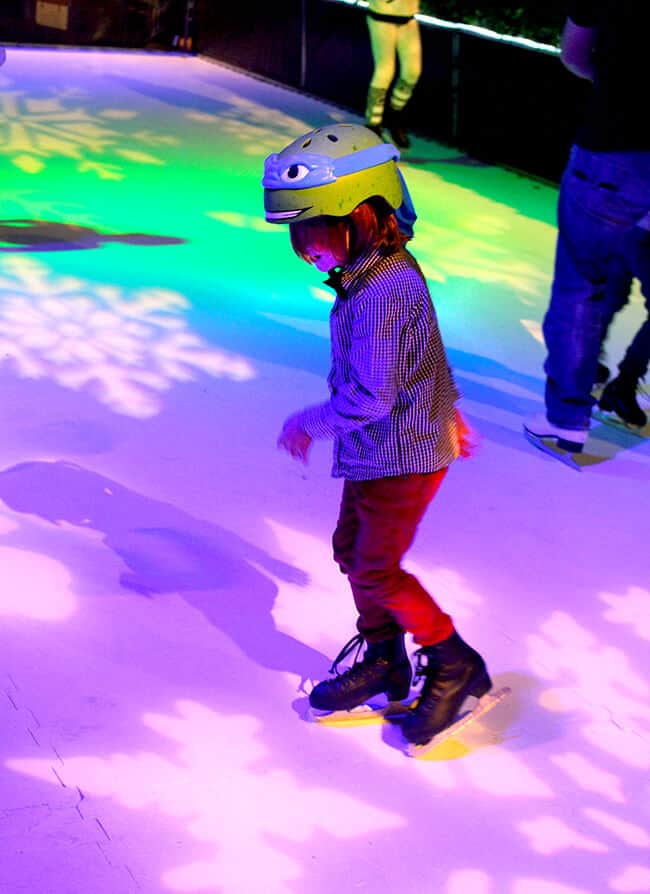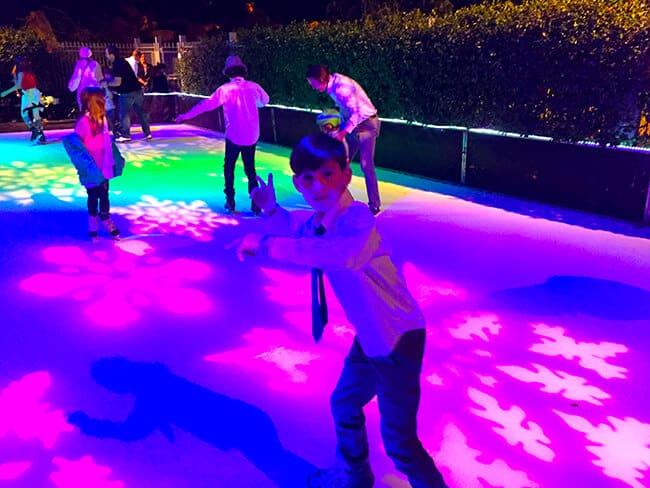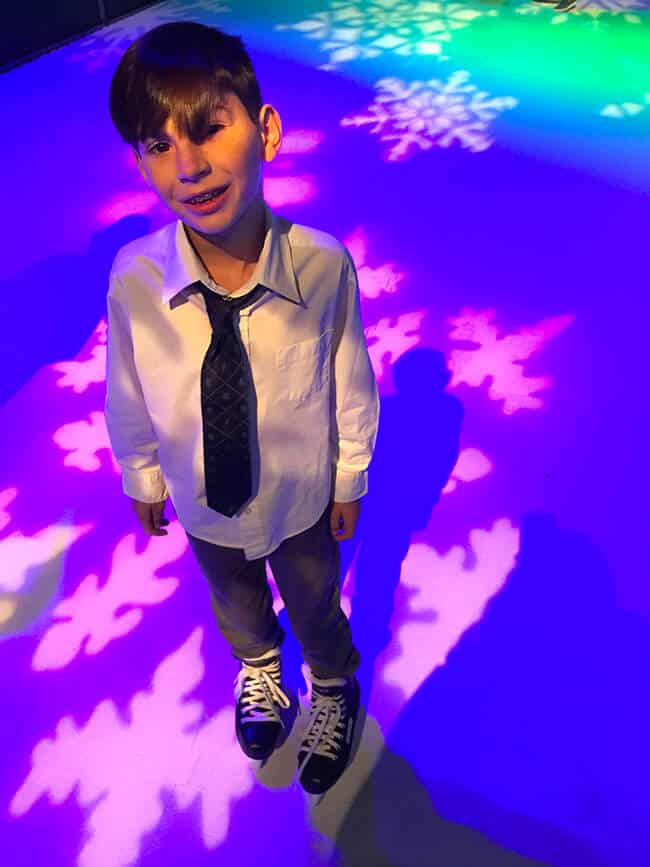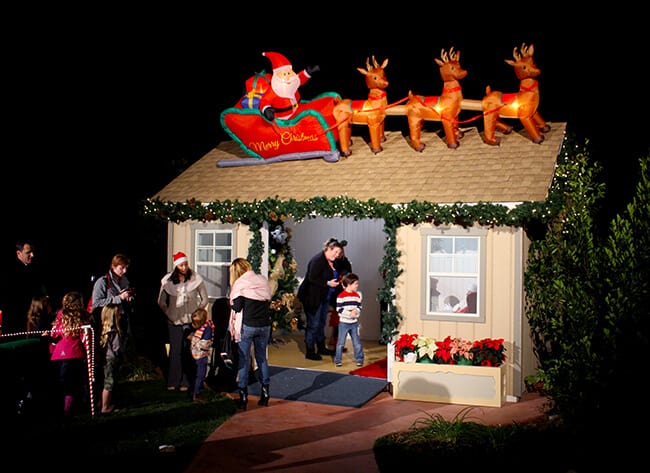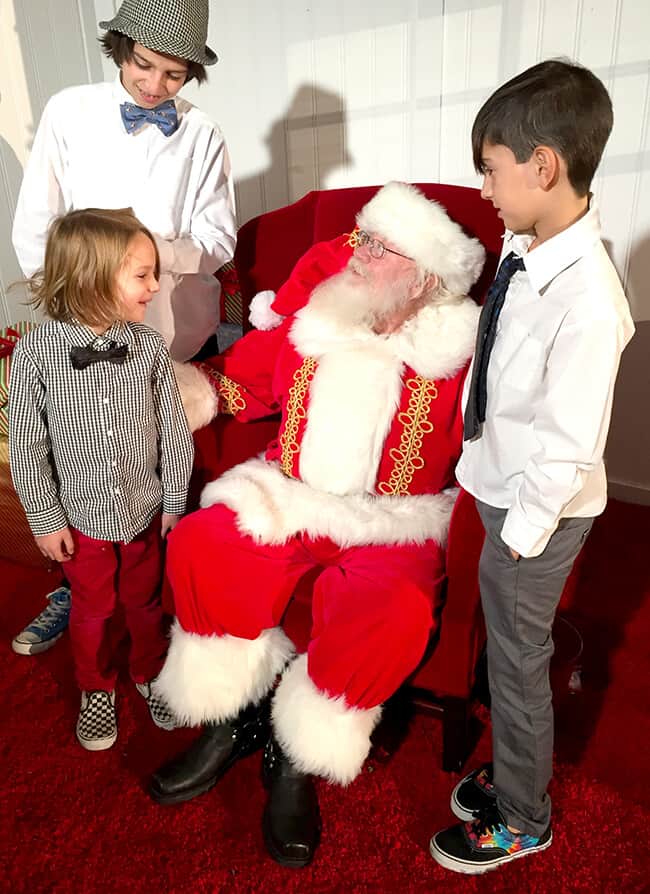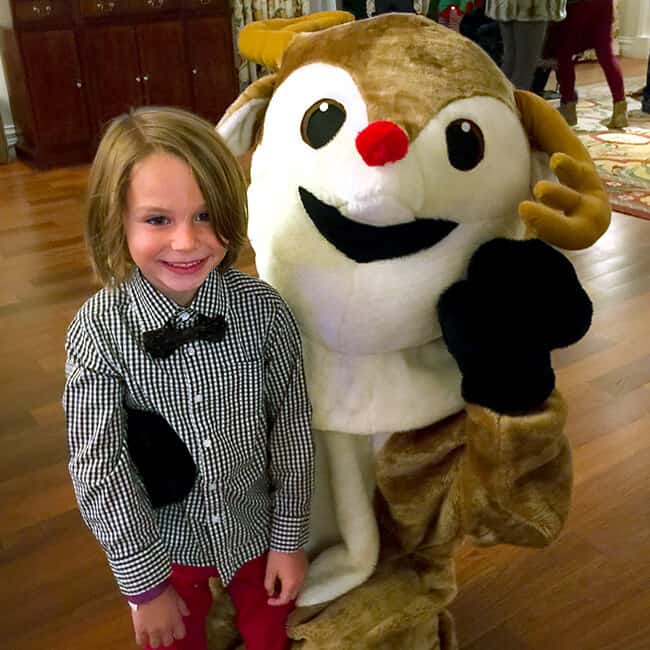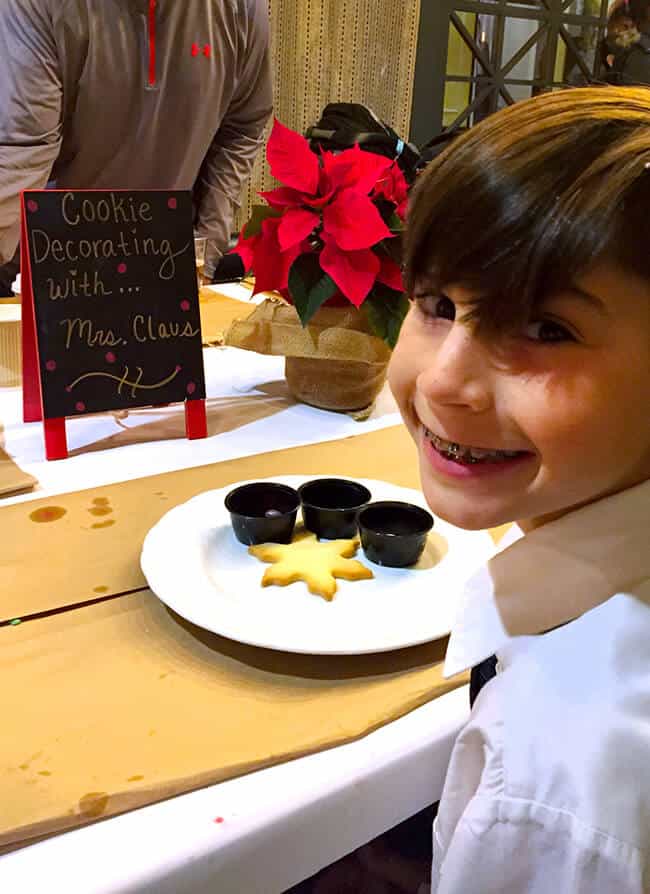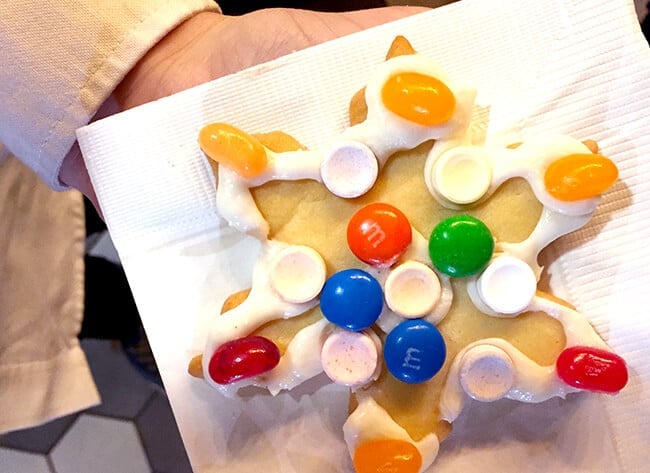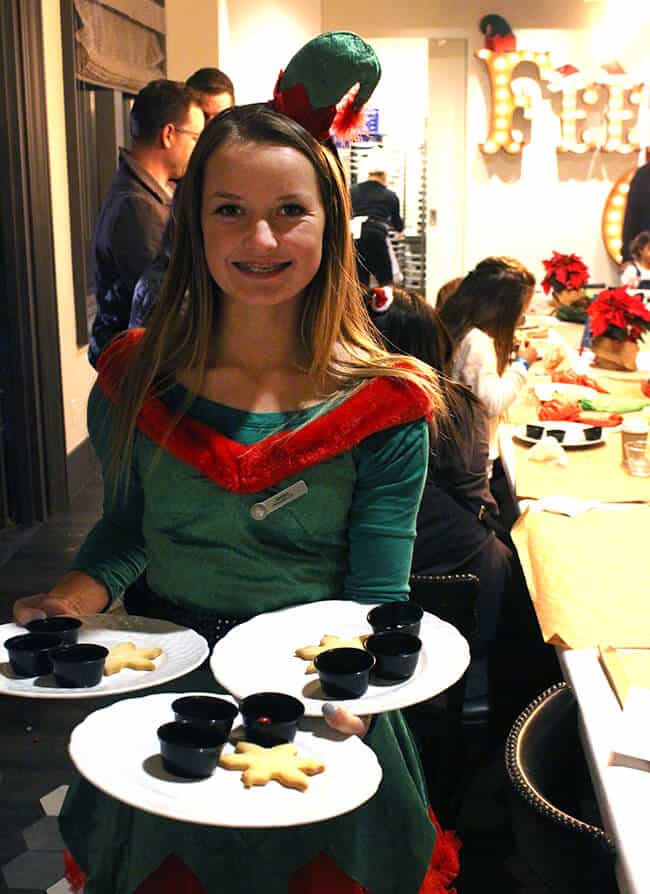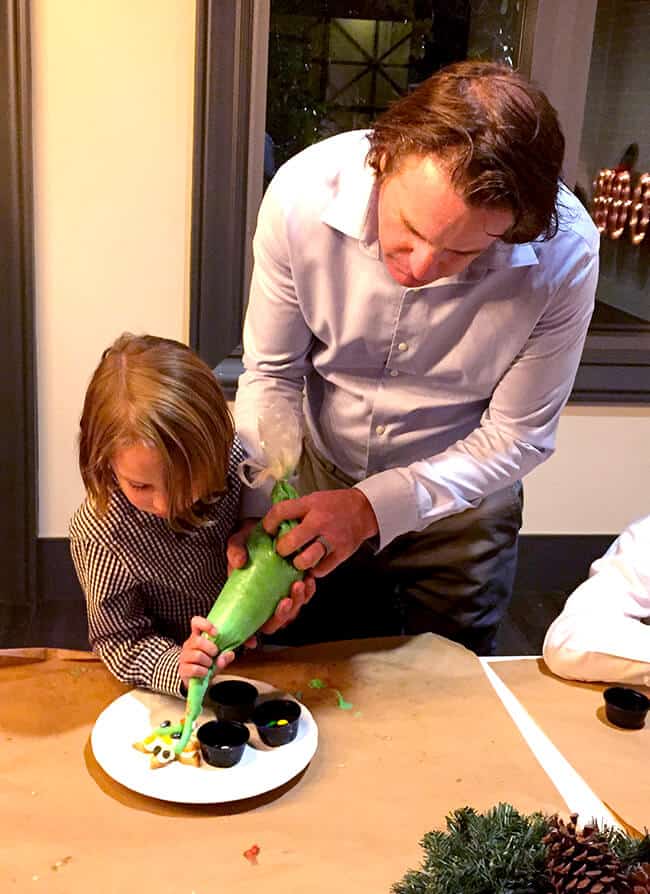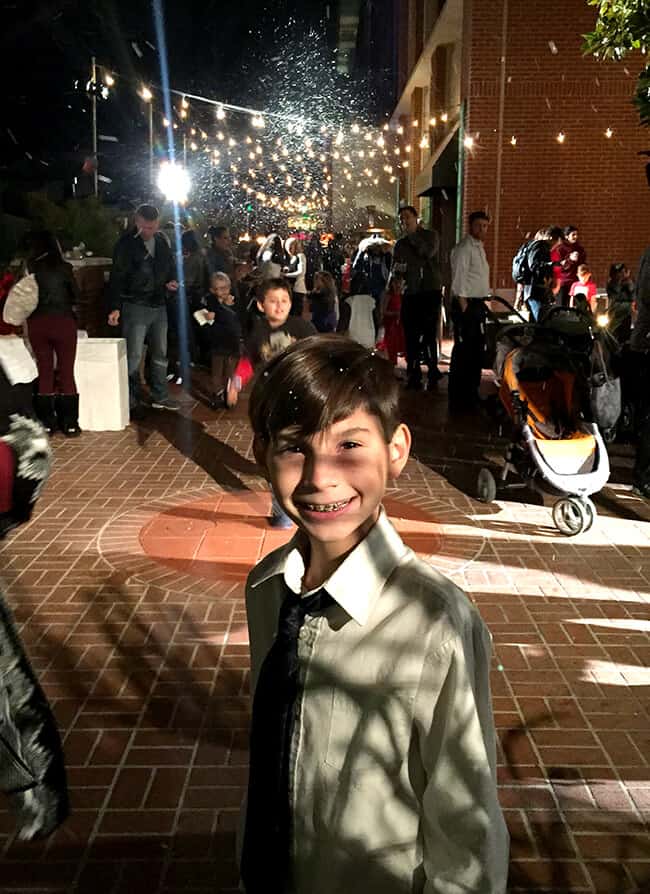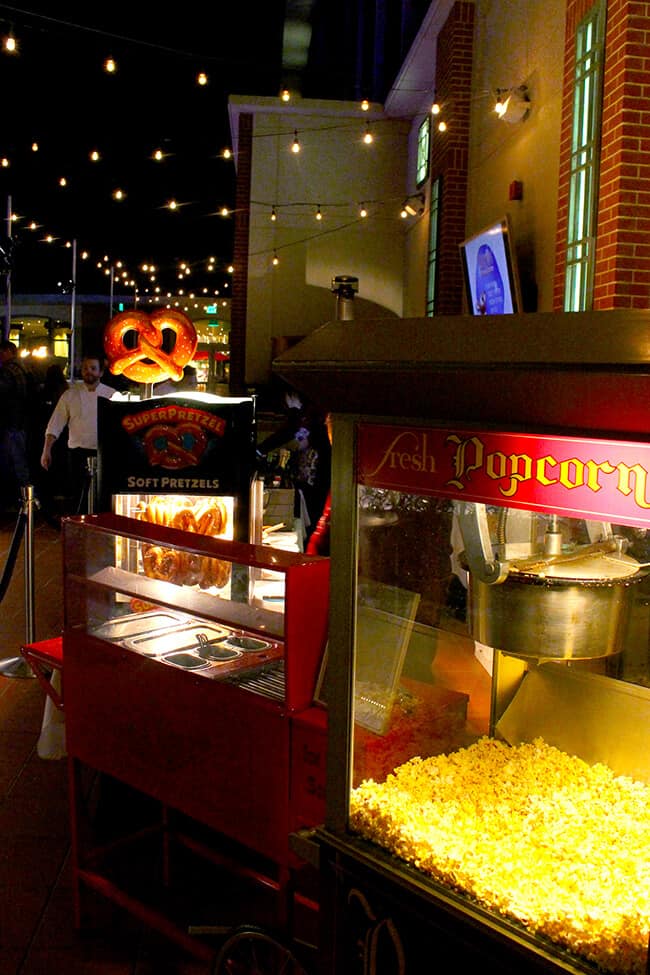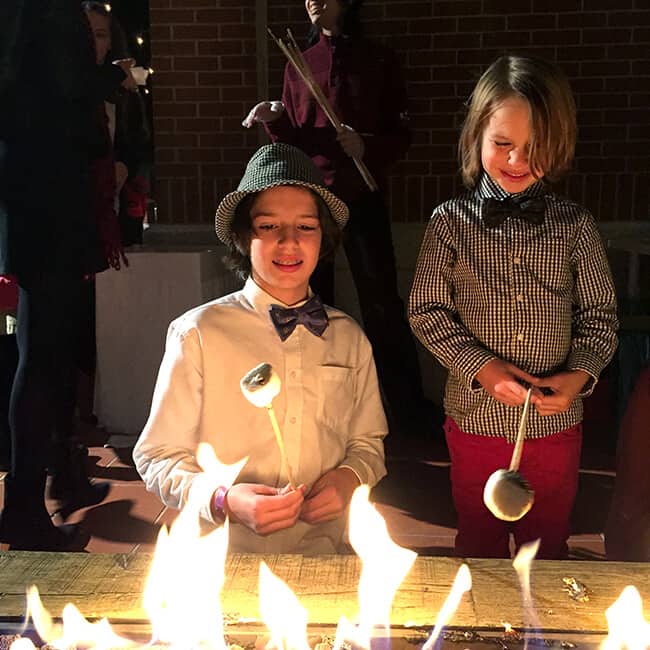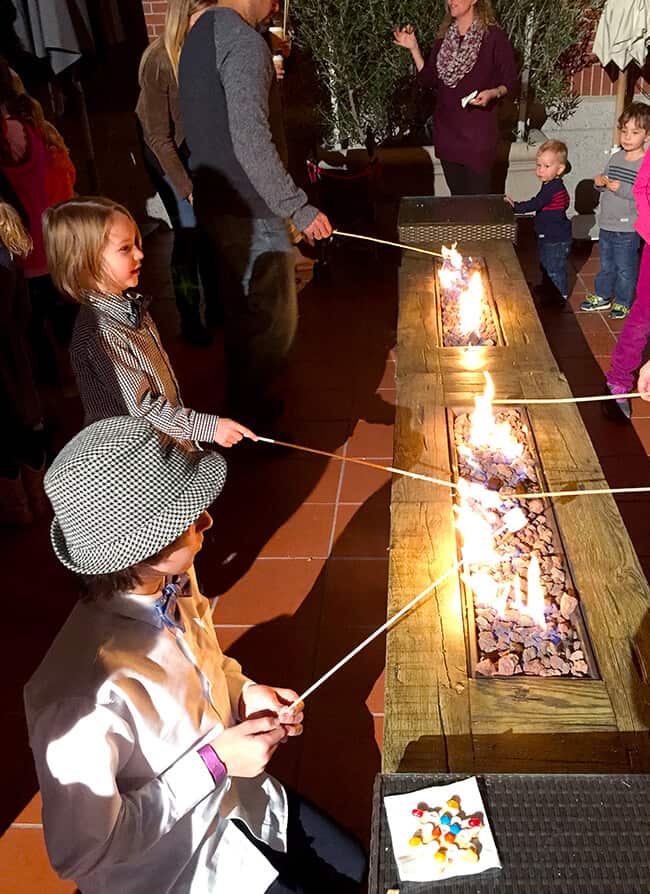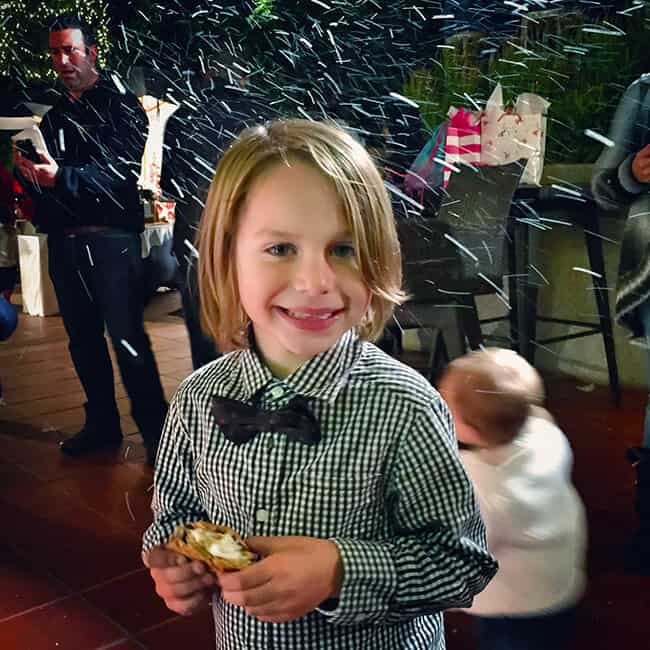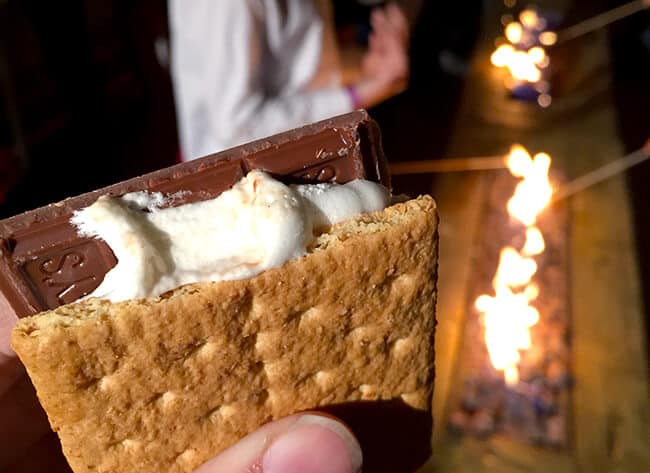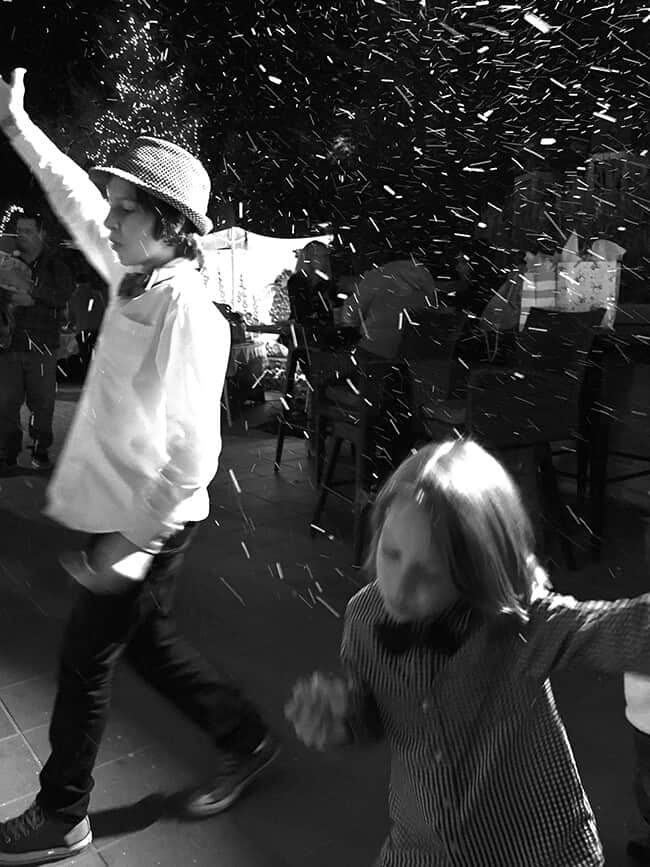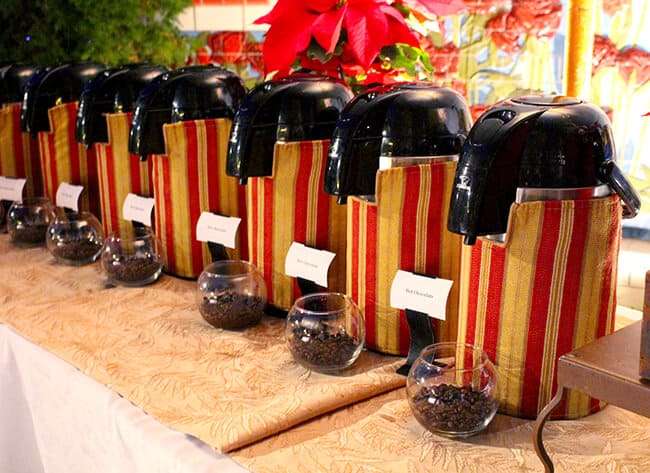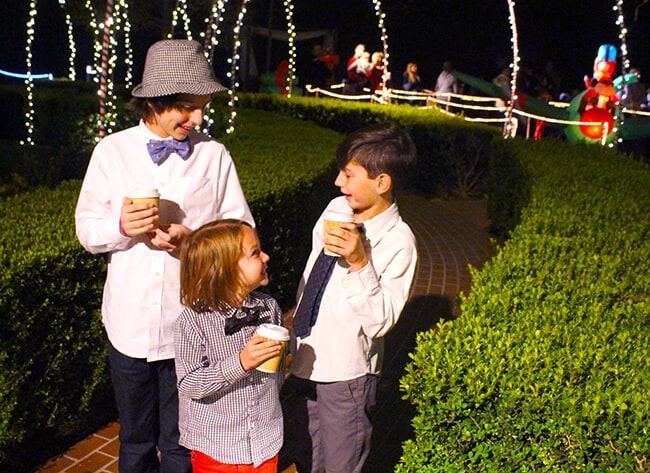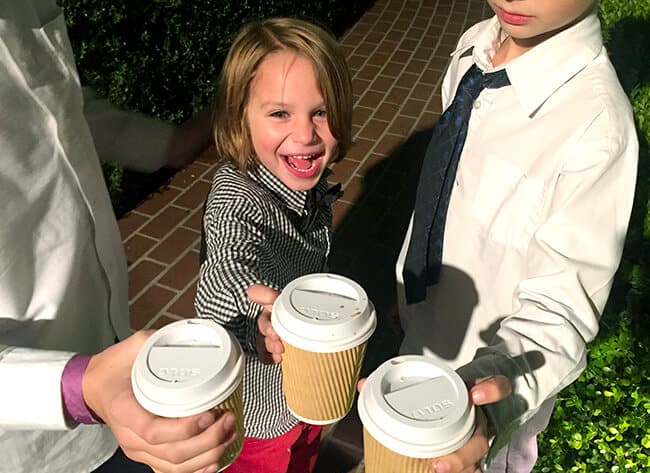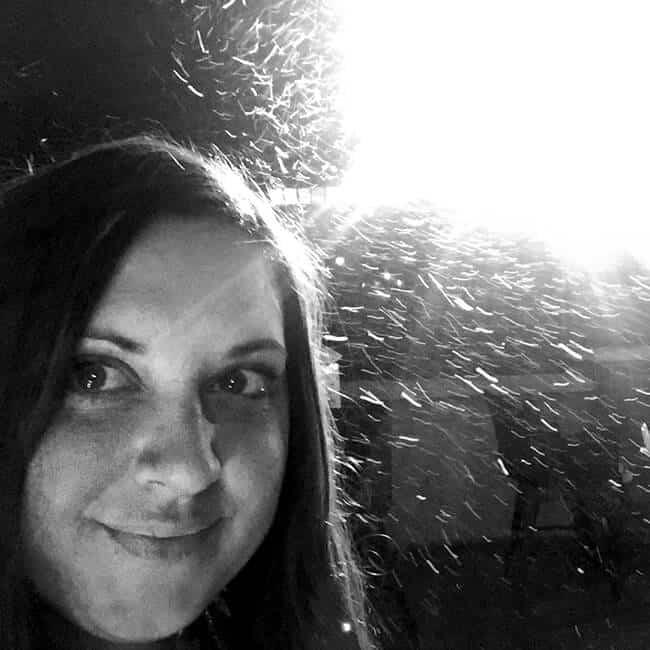 to end the evening, we headed over to the Four Seasons restaurant, Mercado Italiano. its has the most delicious italian food that is served buffet style. there are appetizers, salads, entree's and the yummiest desserts to choose from. it was super fun to have a fancy dinner with the boys. they were so well behaved too.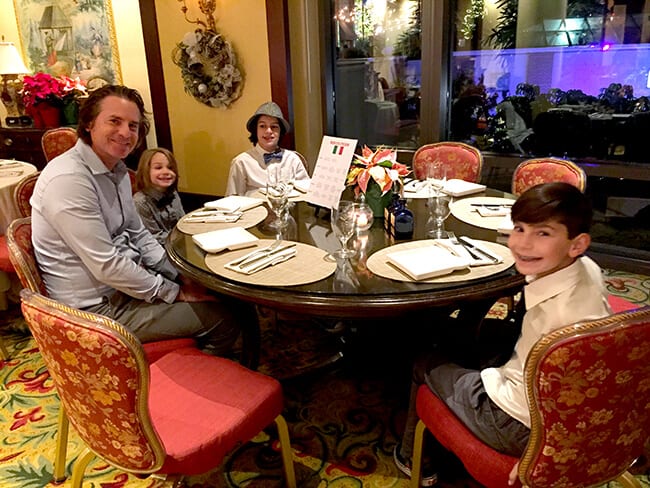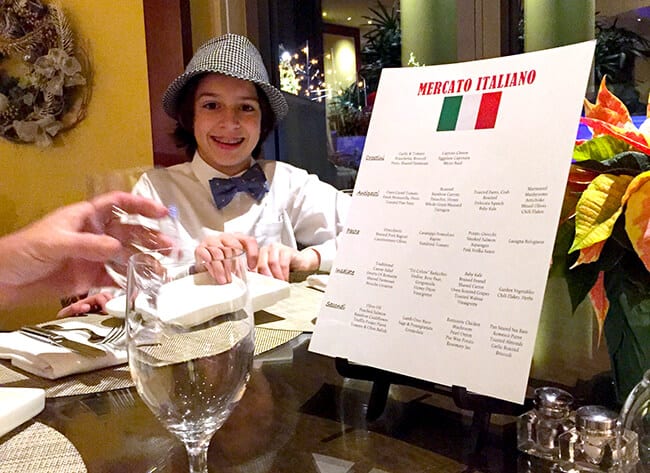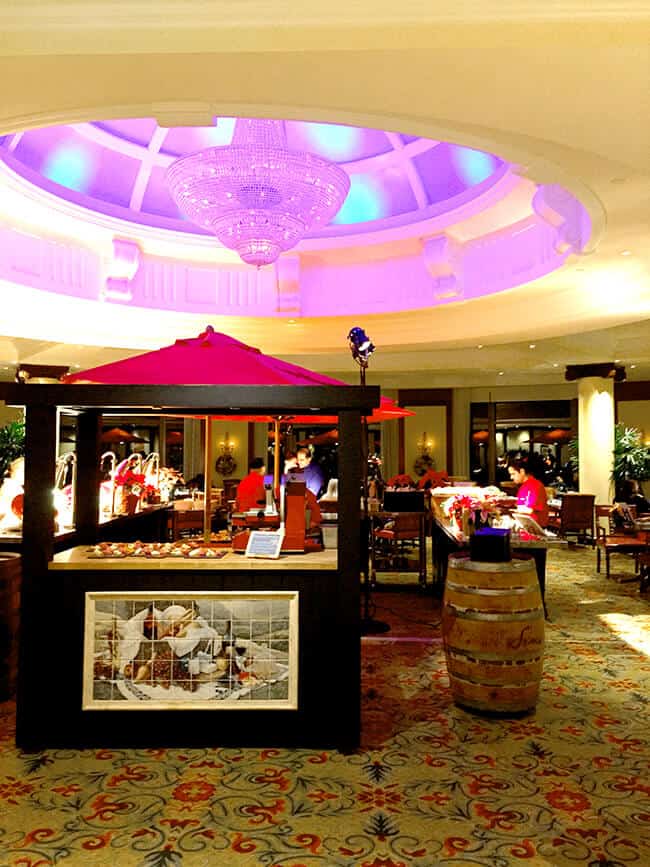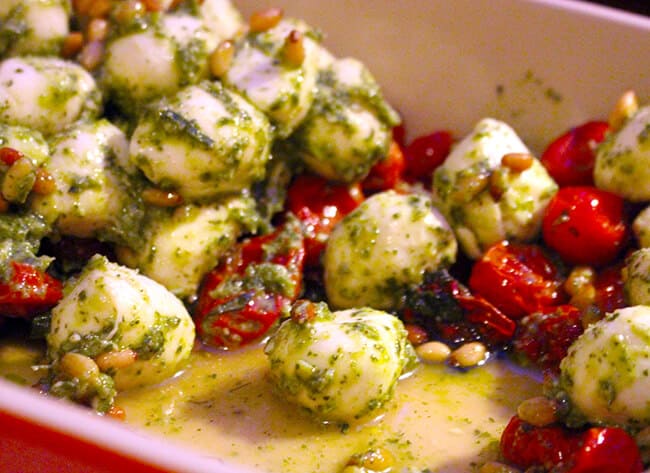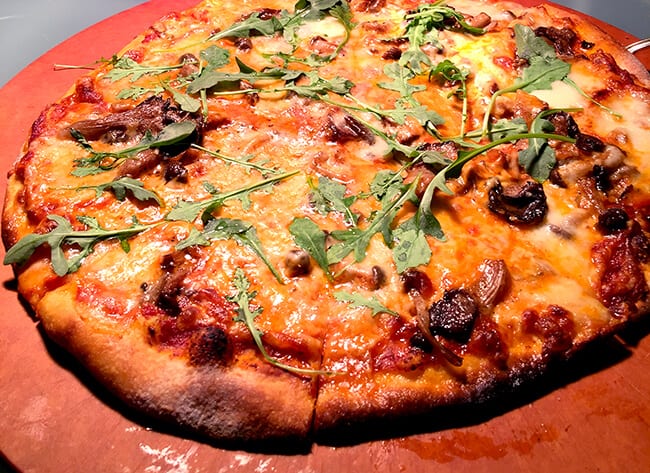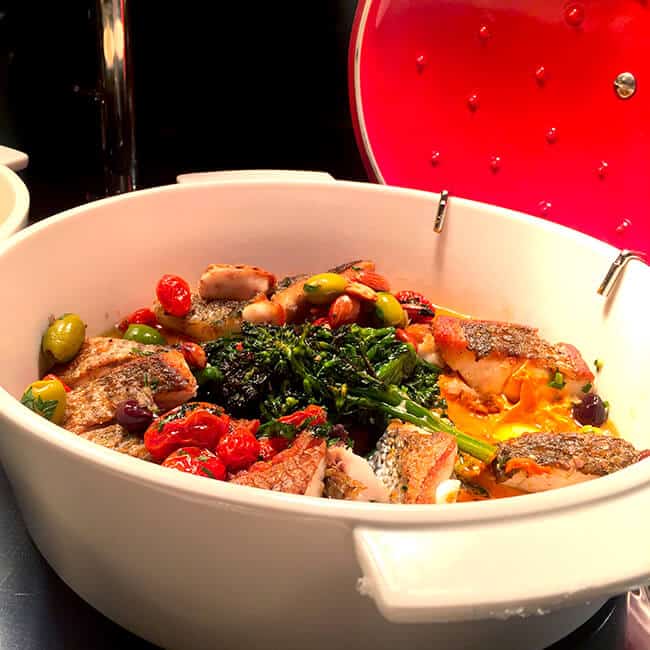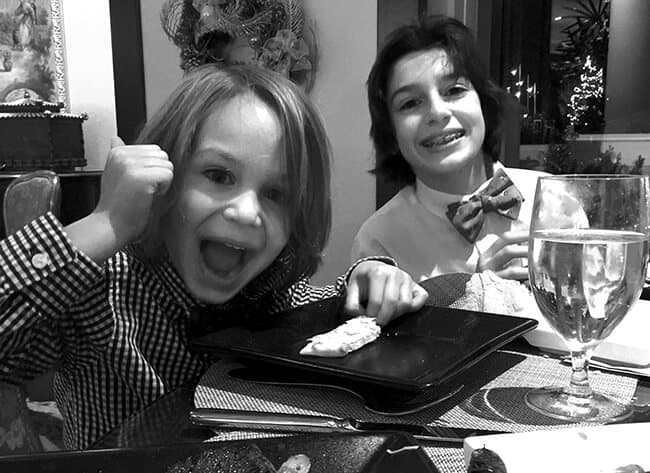 our family left the Four Seasons Hotel Westlake Village that evening with smiles on our faces and hearts warmed with Christmas cheer. we are so happy to experience the "Let It Snow" celebration and can see it becoming an annual tradition for our family to attend each year.
if you are looking for a quick family getaway or a Christmas staycation, the Four Seasons Hotel Westlake Village is offering a special all-inclusive seasonal package that includes admission to the Let it Snow celebration and festive season events. the Winter Wonderland Overnight Package lets your family experience all the enchantment of the holiday season. enjoy exclusive access to the annual Let it Snow festivities beginning at 4:00 pm on Friday and Saturday, featuring holiday express train rides and a hybrid ice rink. Sample holiday treats such as s'mores, hot cocoa and cider, visit Santa and his elves or decorate cookies in the Wellness Kitchen, while a magical snowfall takes place outside on the Lookout Lounge.
Included in the Winter Wonderland Overnight Package:
• VIP admission to the Let It Snow event on Friday or Saturday night, starting at 4:00 pm
• Holiday Character Breakfast buffet for one adult on Saturday or Sunday morning, plus photo opportunities with characters
• Elf story time on Friday and Saturday in the Wellness Center Living Room
• Complimentary overnight self parking daily
• Complimentary premium Internet access daily
• 25% savings toward Mercato Italiano dinner on Friday or Saturday night
• Luxurious accommodations
this is a closed event, therefore general admission tickets will not be sold at the door. the Let It Snow celebration is for hotel guest only. for rates and reservations, please call (818) 575-3000 or check out more about our festive season events here.