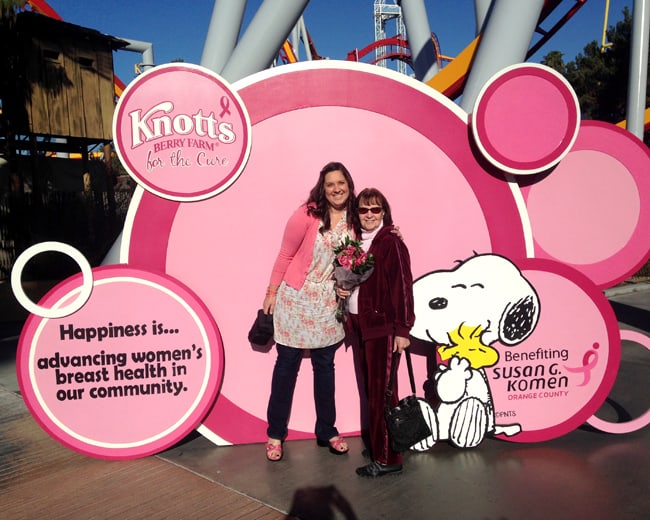 yesterday, i celebrated the kick-off of Knott's Berry Farm for the Cure. i celebrated this special day at Knott's with my sweet grandma who is a breast cancer survivor herself. so you can imagine that this is a cause near and dear to my heart.  i am thrilled that Knott's has partnered with Susan G. Komen and they are working together to raise money for breast cancer awareness, services and research.
from February 1st through March 31st, Susan G. Komen Orange County and Knott's Berry Farm are offering a special "Pink Ticket" and limited edition "pink" merchandise with a portion of the proceeds benefiting Komen Orange County.  75% of the funds raised for Susan G. Komen are used to provide services in Orange County such as education and early breast cancer detection, information and support for breast cancer survivors and families, funding for free mammograms for the underprivileged and uninsured, and 25% of the funds raised for Susan G. Komen support national research to discover the cure for breast cancer.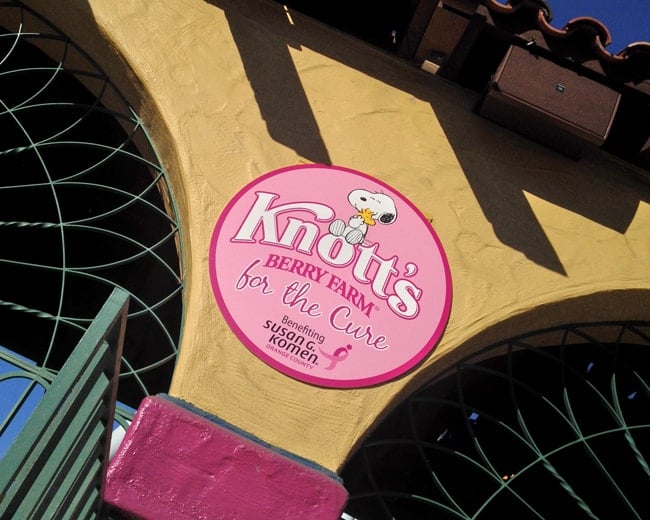 during the Knott's for the Cure campaign, Knott's guests will have the opportunity to enjoy Knott's world class entertainment, attractions and specially-themed "pink" decor, while supporting an important cause that touches many women. throughout this campaign, guests can purchase "Pink Tickets" for theme park admission only online. a portion of these "Pink Tickets" proceeds will benefit Susan G. Komen Orange County!
also available will be limited edition, Knott's Berry Farm for the Cure t-shirts for $5.00 (plus tax) for youth sizes, and starting at $10.00 (plus tax) for adult sizes. proceeds will benefit Komen Orange County. purchase one today and show your support for this worthy cause…they are REALLY CUTE!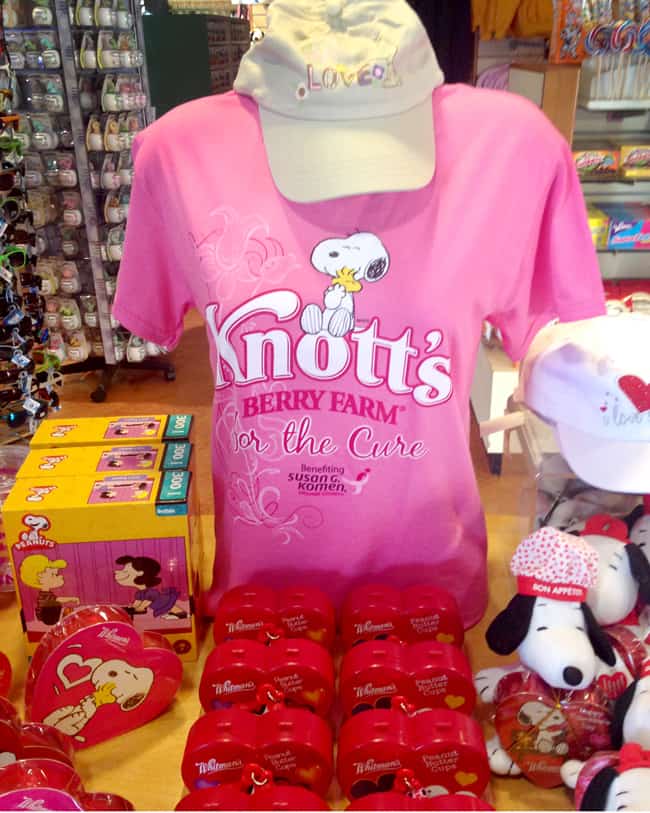 in the park, guests can also purchase a pink magnets which can be placed on the park's commemorative pink magnet wall in honor of loved ones whose lives were touched by breast cancer. the magnets are $1.99 (plus tax) and all of the proceeds from the magnet sales will benefit Susan G. Komen Orange County.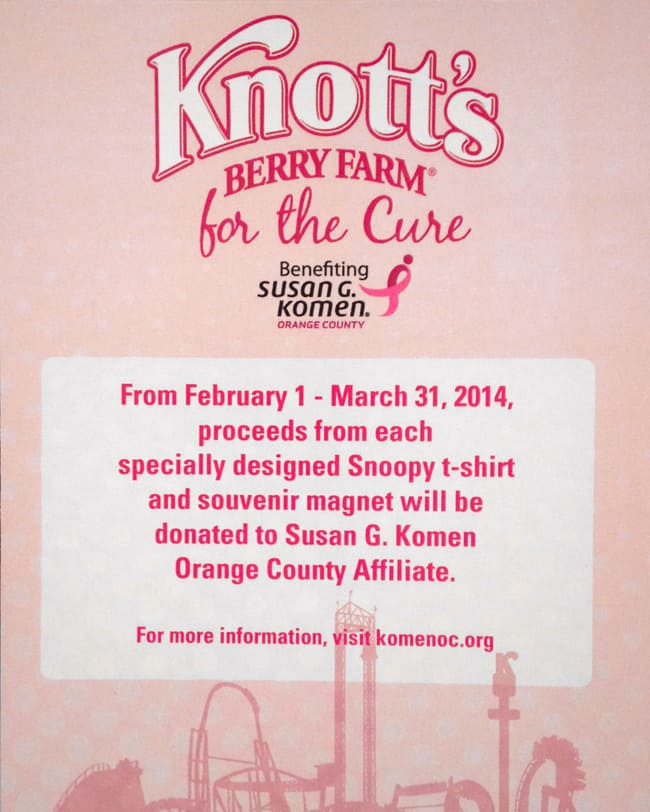 i hope that you can join Knott's and Susan G. Komen in their efforts to raise money for a cure. run on over to Knott's for a day full of pink fun! thanks Knott's Berry Farm for helping this important cause.
{disclusure: this is a sponsored post. Knott's has provided the giveaway tickets.}