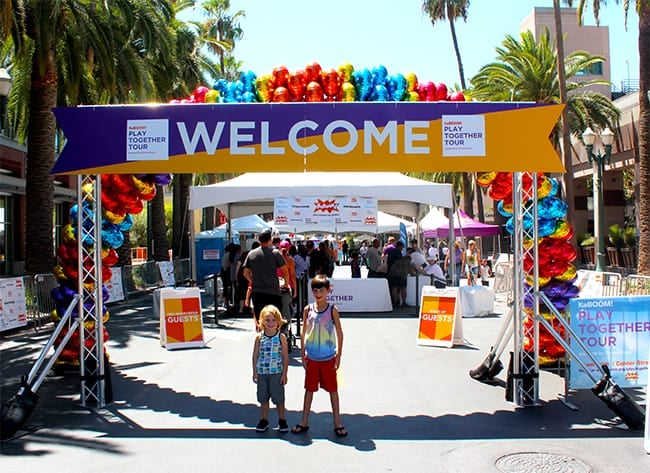 yesterday, i only had my two youngest boys since my oldest and hubby were hiking with a Boy Scout Troup. so what did we do? we headed over to the Downtown Anaheim Promenade to participate in KaBOOM!
what is KaBOOM!?
it's a national non-profit dedicated to saving play for America's children. their mission is to create great playspaces through the participation and leadership of communities. their ultimate goal is to create a place to play within walking distance of every child in America. and this weekend they are hosting a FREE FAMILY BONDING EVENT at the Downtown Anaheim Promenade.
i wasn't sure what to expect, but since it was powered by Dinsey Parks, it had to be fun...right?! when we arrived, we checked in and where given a lanyard, a blank flag and water bottles for all of us. for FREE!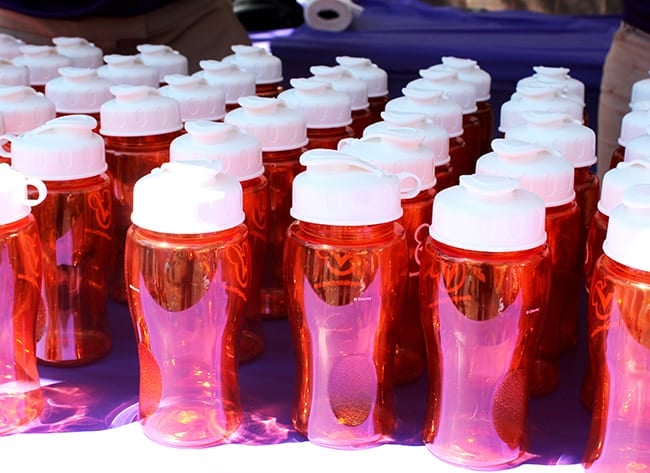 the first stop was creating a family flag that you take with your team to each of the family bonding zones.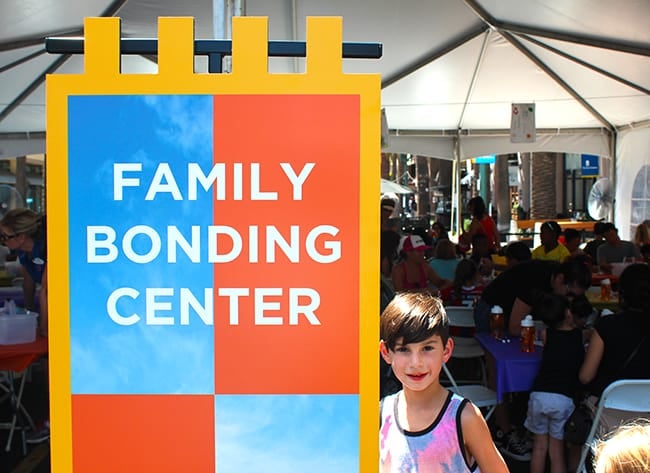 we all had a nice time together creating our flag. there were stickers and paint pens to help in our creativity. and i had a nice moment to site a reflect on my boys creativity, and really enjoyed their thought process to creating our flag.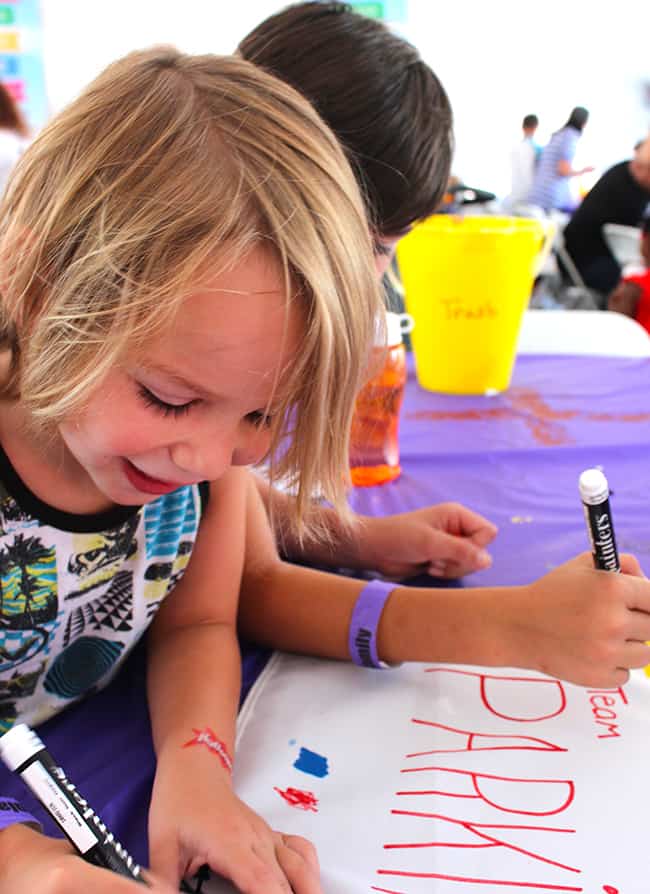 our finished flag!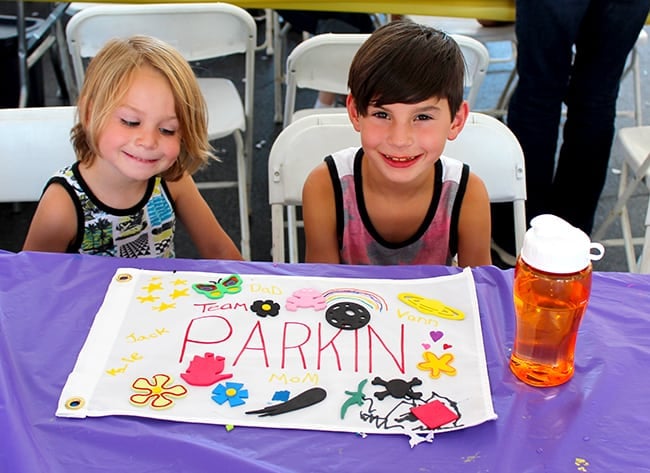 after we finished creating our family flag, we were given a stamp on our flag representing the kind of activity we just completed. then we headed to the obstacle course. there are 5 different zones to the course, all focused on family bonding, teamwork and togetherness.
our first activity was building, and we all had to build a tunnel that our whole family could fit through, go through the tunnel and then have fun knocking it down.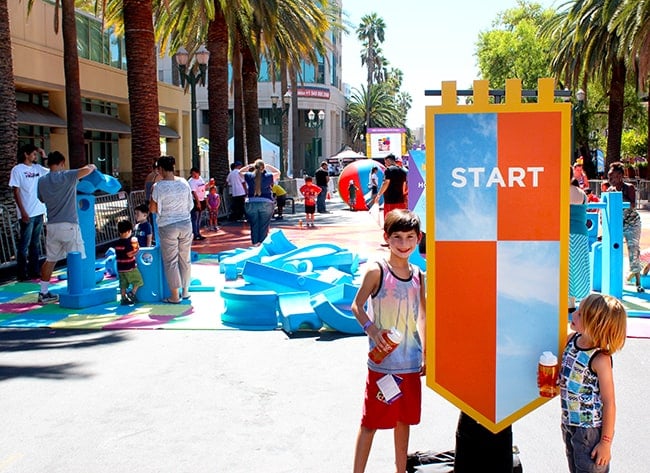 this is our tunnel, but only ⅓ of the way finished. this was my boys favorite part. it was really fun helping them create it.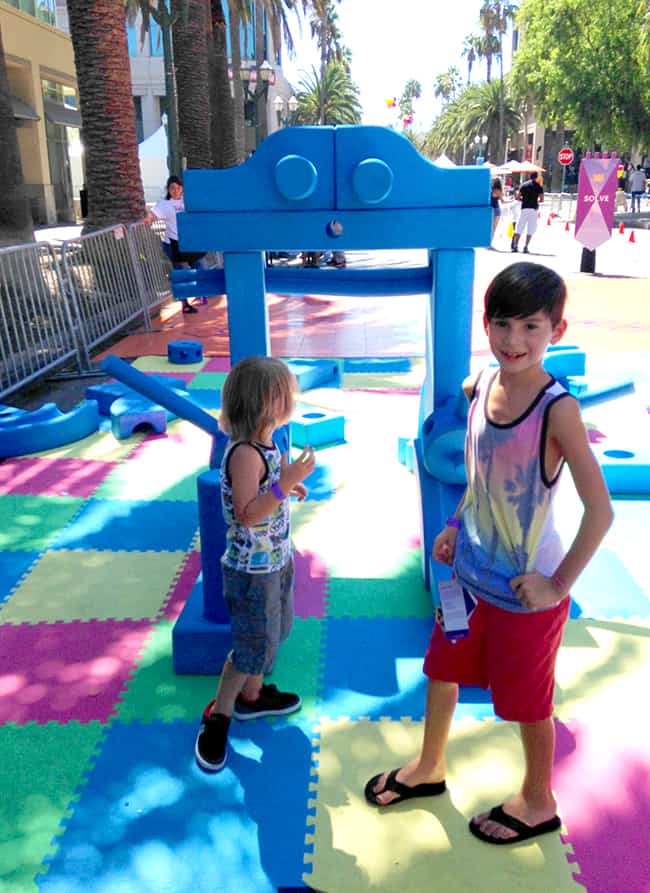 the next zone was called HOP. and we got to play a fun game together involving a hopscotch course.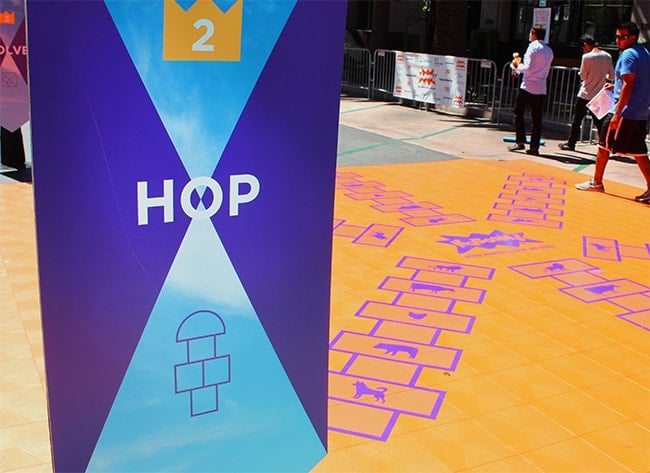 and for zone #3, we worked together doing some brainwork puzzles. wow...my boys are so smart.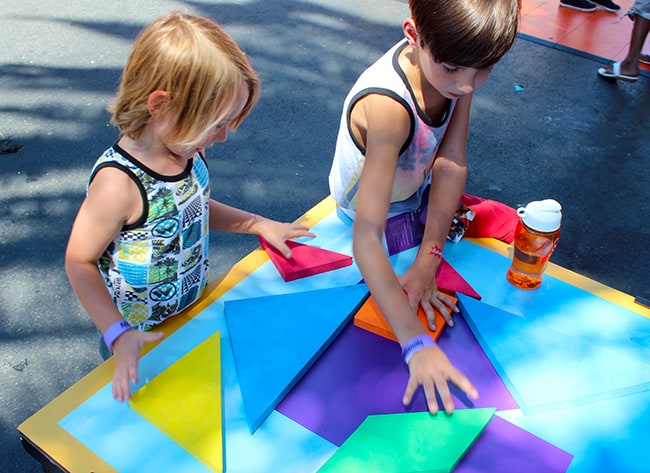 then we headed to zone #4 and got to roll a GIANT beach ball through an obstacle course....hoping on one foot mind you...and dancing all the while. it was a blast of giggles and fun.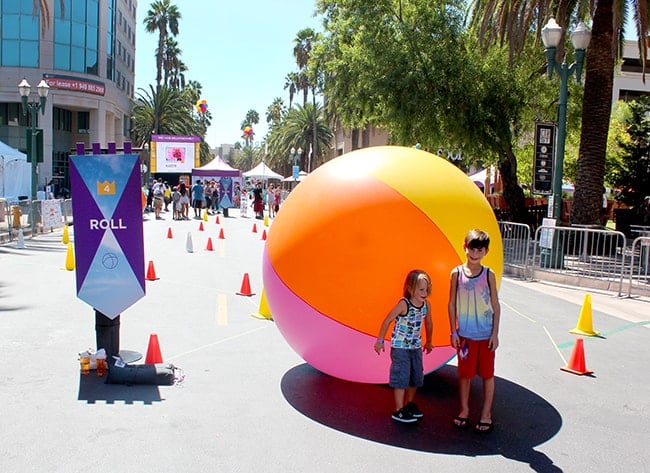 our last and final task was to take our family flag and raise it up on a flag pole.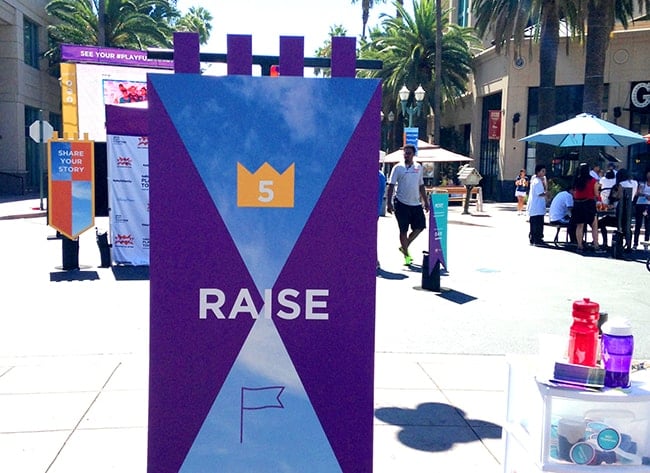 it was a moment of pride for all of us, and everyone was quit happy with the tasks we just completed.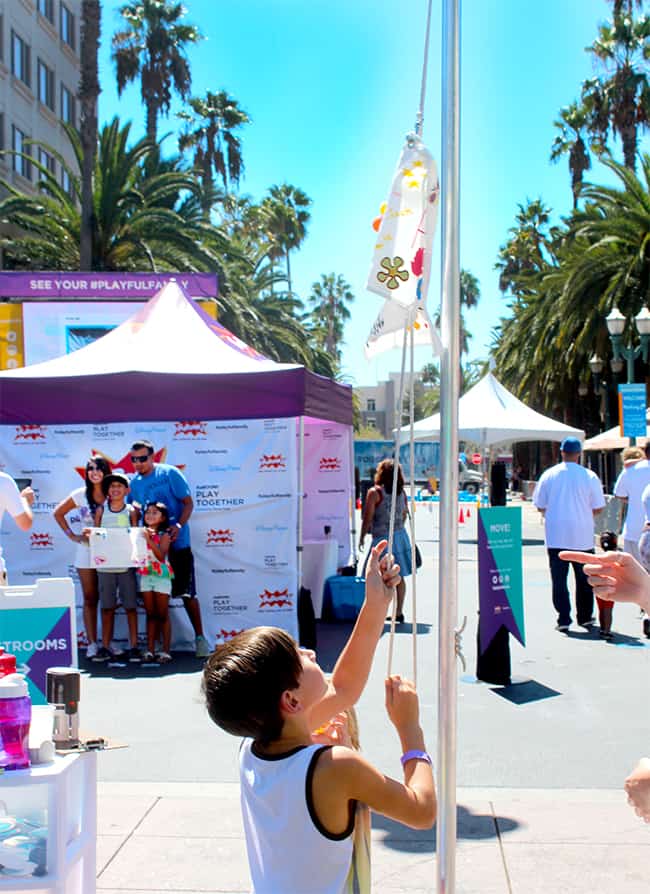 we them got to choice special stickers for each player of our family. it was fun to see what everyone got.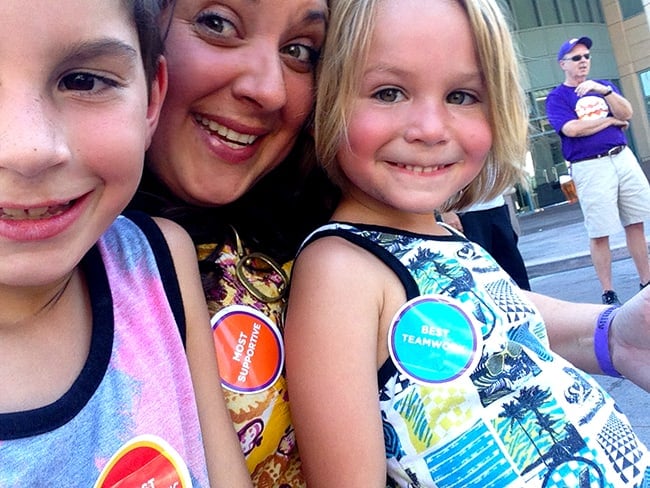 it was a fun afternoon and special time to bond with my boys. i only wish we could have had the other boys with us. they would have enjoyed it to.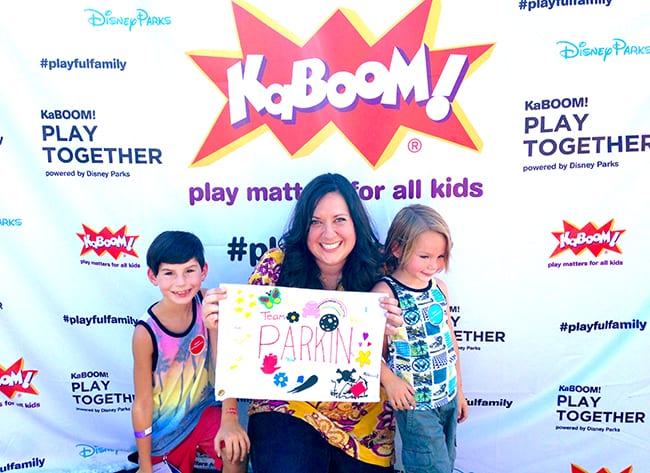 KaBOOM! travels all over the US and is coming to a city near you. check out their upcoming events, or follow KaBOOM! on
Twitter | Facebook | Instagram