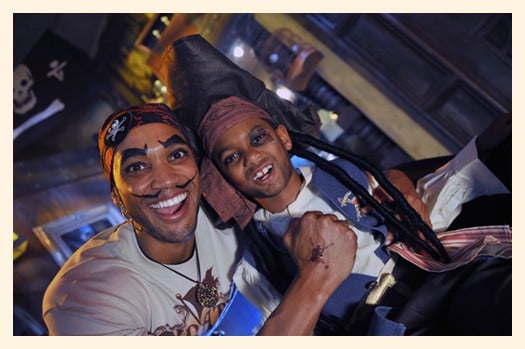 did you know that you can get transformed into a Pirate at
Disneyland Resort
? at the 
Pirates League
 in New Orleans Square, guests age three and up can live their pirate dreams and learn the ways of the seven seas by magically being transformed into a pirate!
you can choose from different pirate transformations, such as Jake from Jake and the Never Land Pirates, a First Mate, Black-eyed Jack or an Empress (created especially for pirate princesses).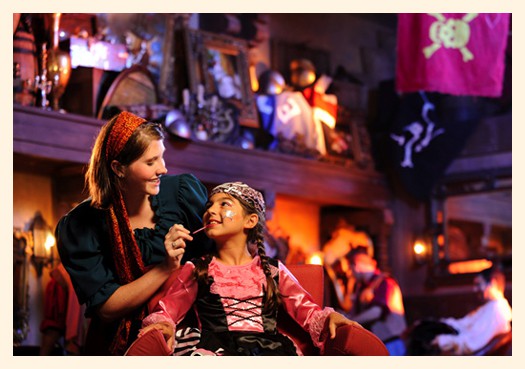 this special experience is available at the Disneyland Resort for a limited time only, during Halloween Time this fall at Disneyland.
our family had a great time this year being transformed into pirates. my Kyle, husband and me....(yes me!) were turned into swashbuckling pirates with the magic of Disney.  check out the fun we had.
first you have to roll the dice to get yer new pirate name...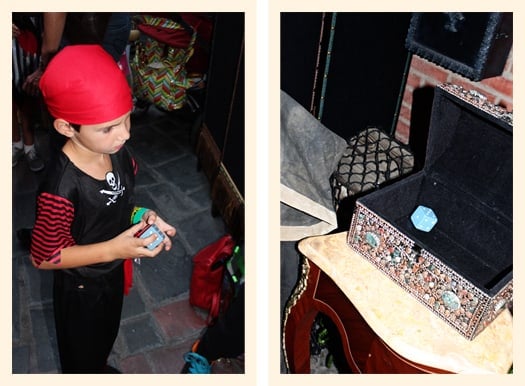 then you sit down in the special pirate chair and get transformed by another pirate who does yer pirate make-up.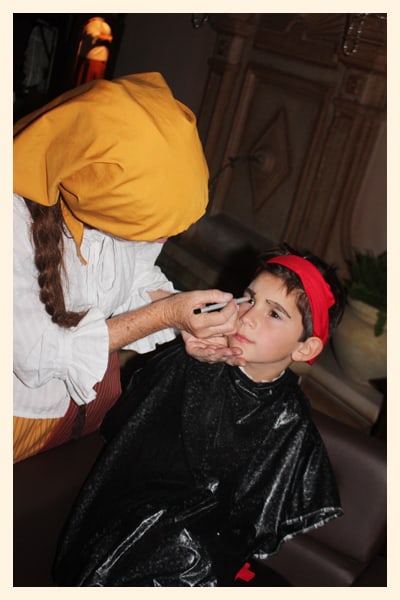 check out my husband. yikes...he's must have been in a pirate duel.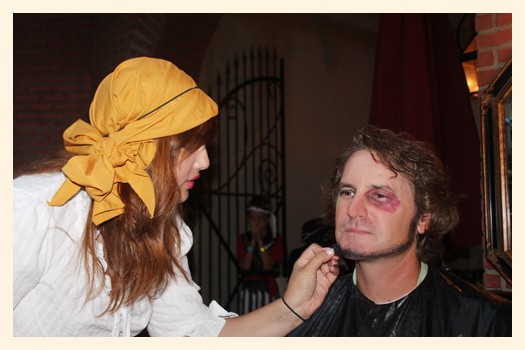 once your transformation is complete, you get your very own pirate sword.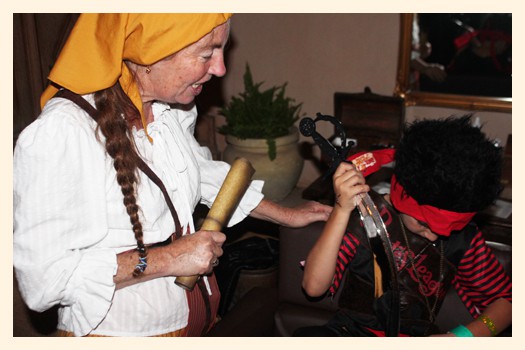 and get help reciting the pirate oath.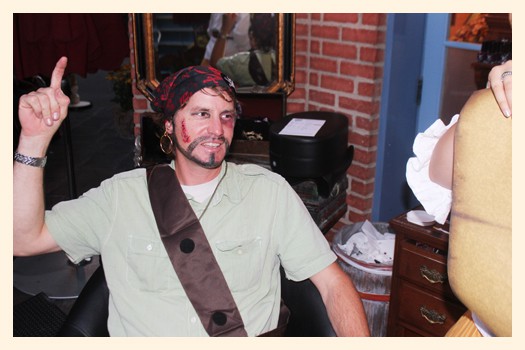 once that is complete, you now have become a full-fledged genuine pirate.
check us out......arrrrr! i am now a Pirate Empress.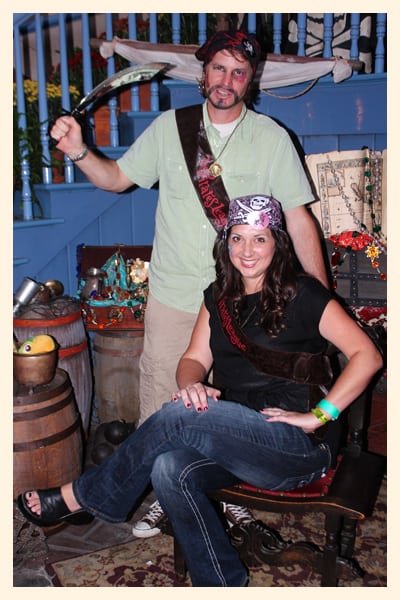 and don't forget my little Jake from the Neverland Pirates!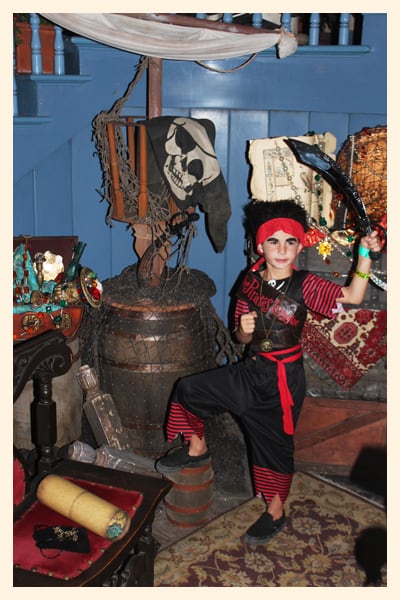 do you dream of being a pirate? well look no further!
The Pirates League 
located in New Orleans Square
packages range from $29.95 – $34.95
to schedule your pirate experience, please call 714-781-STYLE
{ tip: reservations on Mickey's Halloween Party nights will book up quickly, so be sure to call ahead }
(disclosure: i received my pirate transformation complimentary for review purposed. all thought and opinions are my own.  we had a magical experience that was awesome. thanks Disneyland and Pirates League.)