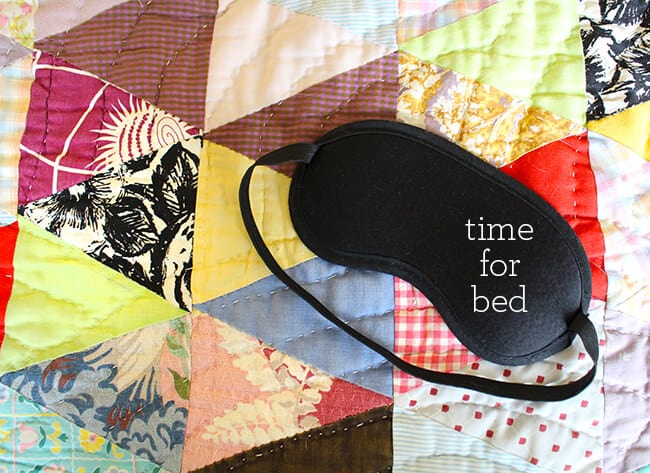 a few weeks ago, i mentioned how i usually have a hard time getting to sleep at night and how i have partnered with P&G's Try it & Love it program to try some new ways of getting a more restful night sleep. this month, along with some of the sleep tips i shared before, i am putting the Febreze Sleep Serenity collection and ZzzQuil to the test.
this month has actually been quite stressful for me. not stressful in a bad way, but stressed out because i have a lot of things that need to get done. with so many deadlines for work, baseball practices, blogging events and traveling, my sleep schedule has been crazy. i'm feeling out-of-whack and i am just trying to get through my days without crashing and burning. i've been feeling like a zombie because i know my sleep hasn't been restful.
today i turning the tables. i am determined to get back on track and get some sleep. i cleaned up my room and made the bed extra nice so that it will be a treat when i get into bed tonight. i sprayed my bedroom with Febreze Moonlit Lavender. it smells like sweet lavender combined with vanilla and a hint of sandalwood. i am usually not a fan of lavender, but the vanilla tones it down and is quite lovely when lightly sprayed on the bed sheets. the Febreze Sleep Serenity collection also has another scent, Warm Milk & Honey. it is supposed to smell like hints of a warm milk swirled with honey and a touch of creamy vanilla. to me, it also has a perfumed scent which i can't decipher, but it does smell nice and soothing. i like them both, but i am starting my nights rest tonight with Moonlight Lavender.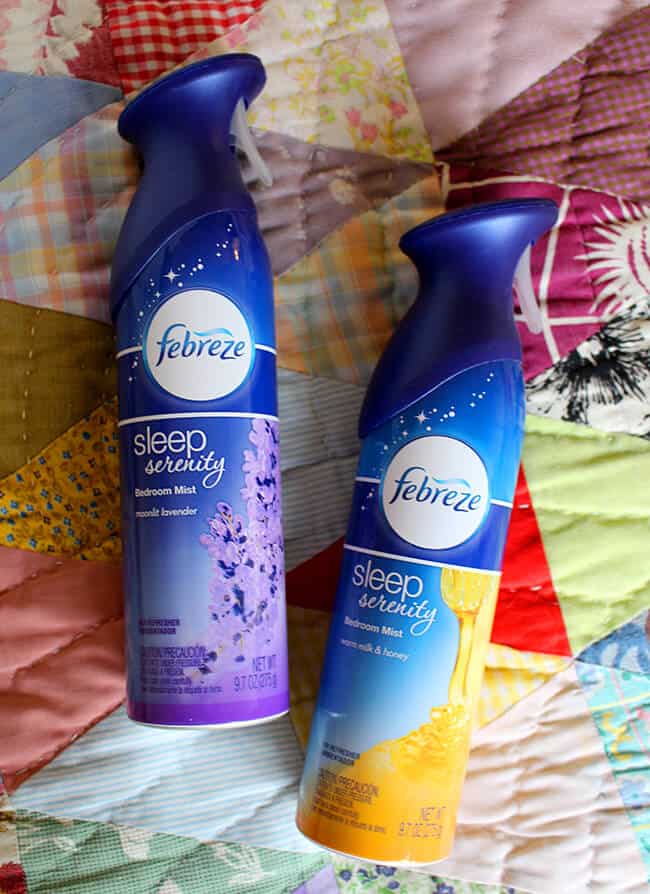 if it's tough for me to fall asleep tonight, i am going to try ZzzQuil, a non-habit-forming sleep-aid that is supposed to help you get exactly what you need—a good night's rest so you can wake up feeling refreshed. it is available in liquid and LiquiCaps®. ZzzQuil is meant to be used for relief from occasional sleeplessness, not everyday, and helps people fall asleep easily and sleep soundly on those particularly hard to sleep nights. i am curious how i will feel after using ZzzQuil. i am hoping that i will see a significant difference in my energy throughout the day when i am able to actually catch some zzzzz's.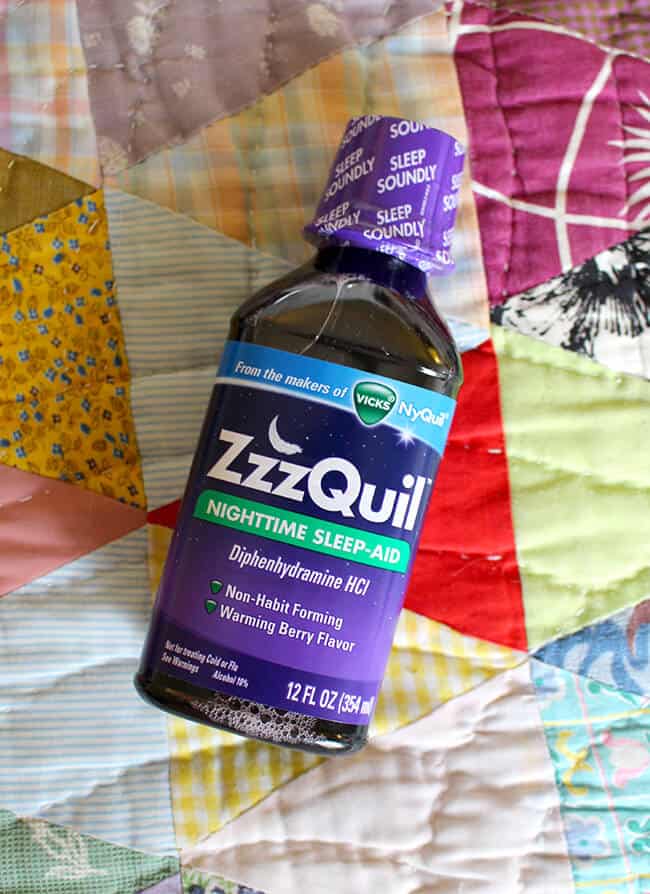 catching quality shut eye is key to waking refreshed and it all starts by making simple adjustments to your bedtime routine. something as simple as pairing a calming scent from the Febreze Sleep Serenity Bedroom Mist with ZzzQuil can help occasional sleep sufferers drift off to a sound night's sleep. p.s. ignore the cat....he kept getting in my shot and i finally gave up moving him. he must of like the smell of Febreze Moonlit Lavender.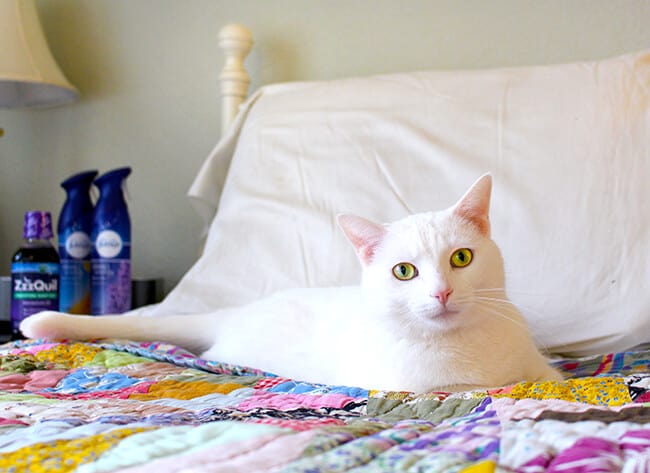 what are some of the sleep solutions you have tried? what do you think of the Febreze Sleep Serenity Bedroom Mist line and ZzzQuil?

{ This is a sponsored post written by me on behalf of P&G's Try it & Love it Program.}