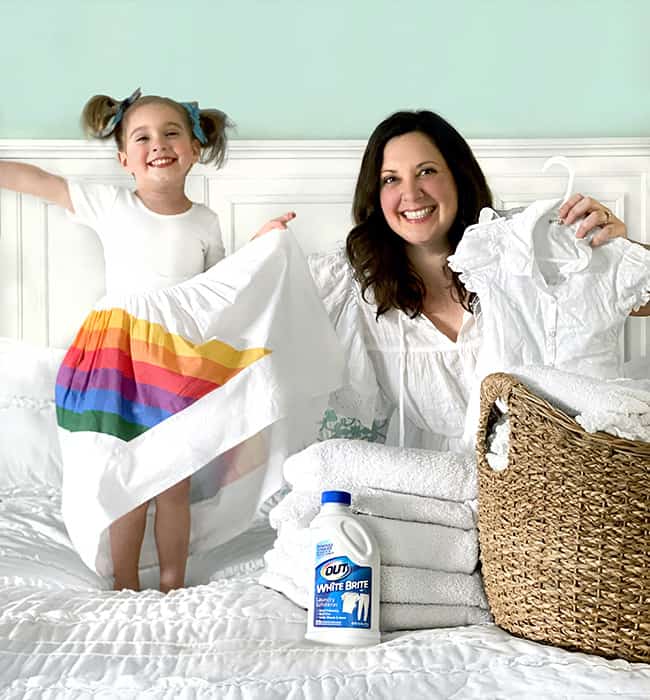 This is a sponsored post.
There's no better time than now to start your Spring Cleaning. The sun is finally peeking into our windows and the flowers are beginning to bloom outside. And if we are going to be spending time inside our homes, we want them to feel as fresh as the outdoors feel. So let's get to work.
Besides organizing the drawers and cupboards, getting rid of excess junk, and cleaning the carpets, floors and baseboards, you are also going to want to deep clean everything. I also wanted to share with you a few things in your home that could use some spring cleaning that you may not of thought of. These Summit Brands products will clean everything your spring cleaning has missed. Check these out...
Get Your Whites Really Bright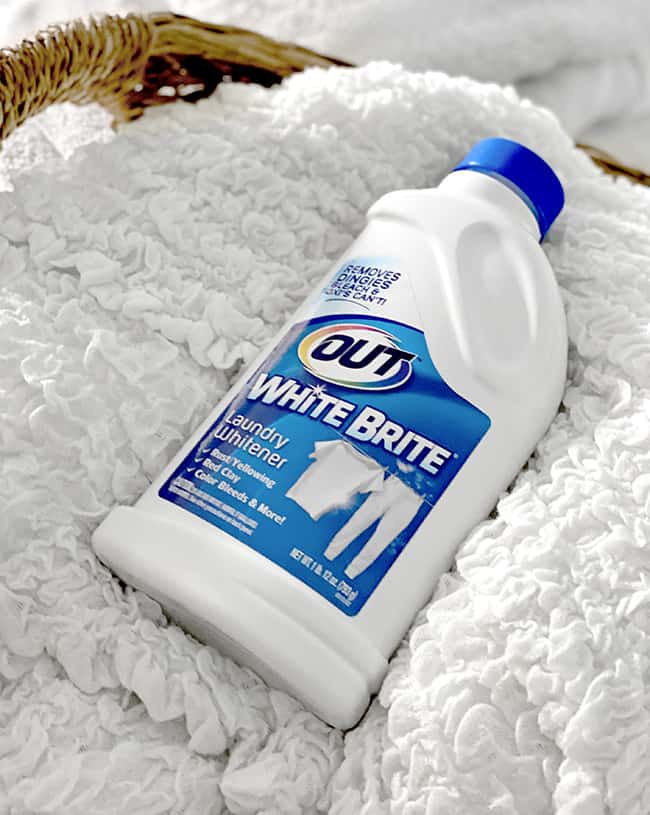 Brighten and whiten your bedspreads, curtains, laundry and more with OUT® White Brite® Laundry Whitener. It can be used on all your whites and in your washing machine.
OUT® White Brite® Laundry Whitener brightens and removes what bleach and oxis can't.
White Brite is safer than bleach! You can use it on white and colorfast fabrics, including delicates, and can safely be used in all washing machines.
It eliminates stubborn red clay/red dirt stains. Works great on white baseball pants, uniforms, and also reverses unfortunate color bleeds. WOW!
No One Likes a Stinky Washing Machine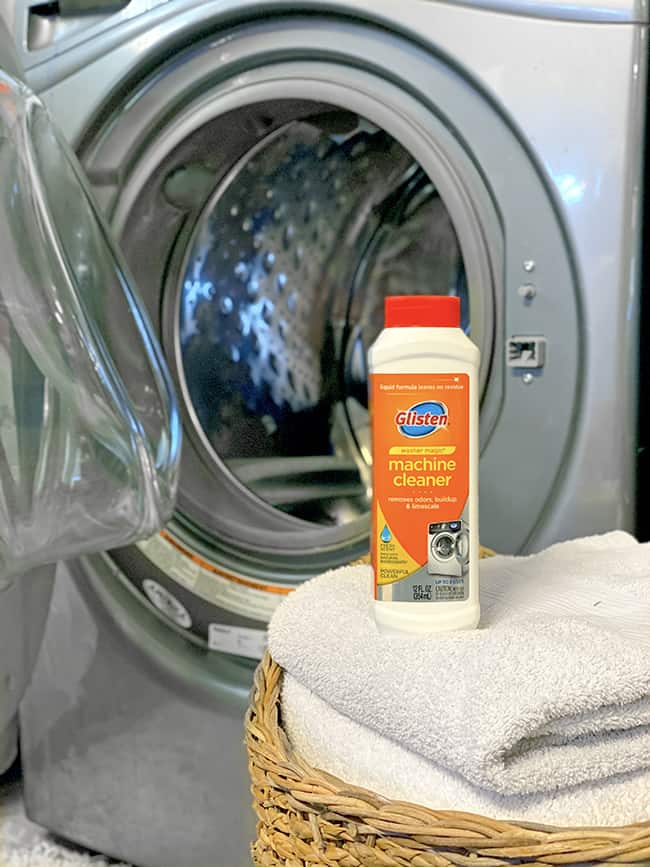 Speaking of laundry, when was the last time you cleaned your washing machine? Glisten® Washer Magic Cleaner & Deodorizer will clean and disinfects even the hidden, vital and hard-to-reach areas in your washing machine. It is specially formulated to penetrate buildup and hard water impurities, removing them from water jets, tubes and pipes, while disinfecting against harmful bacteria. You can use it monthly to maintain a healthy and clean washing machine.
And good news, it's safe and certified by the EPA and contains no bleach or chemicals that can harm fabrics. Plus, it will help extend the life and performance of your washing machine, effectively cleans door seals, detergent drawers and other hard-to-clean areas so you can feel good and happy when you are doing laundry.
Clean and Polish Your Cooktop
You know that grimy, gooey stuff that builds up on your oven and areas where you cook? Well it time to remove that gunk and freshen up an area that many people use everyday. NEW! Glisten® Cooktop & Kitchen Cleaning Pads make cleaning and polishing gas and electric ranges and cooktops super easy! Plus, you can also use them on ovens, range hoods, microwaves, small appliances, sinks, faucets and more. They are Dual Action Scrub & Shine pads...a single solution that does double duty. Each pad has an abrasive side for powerful cleaning to cut through grease and baked on food, and a soft cloth to polish leaving a shiny and streak-free surface.
Eliminate those Ugly Water Spots on Your Dishes and Silverware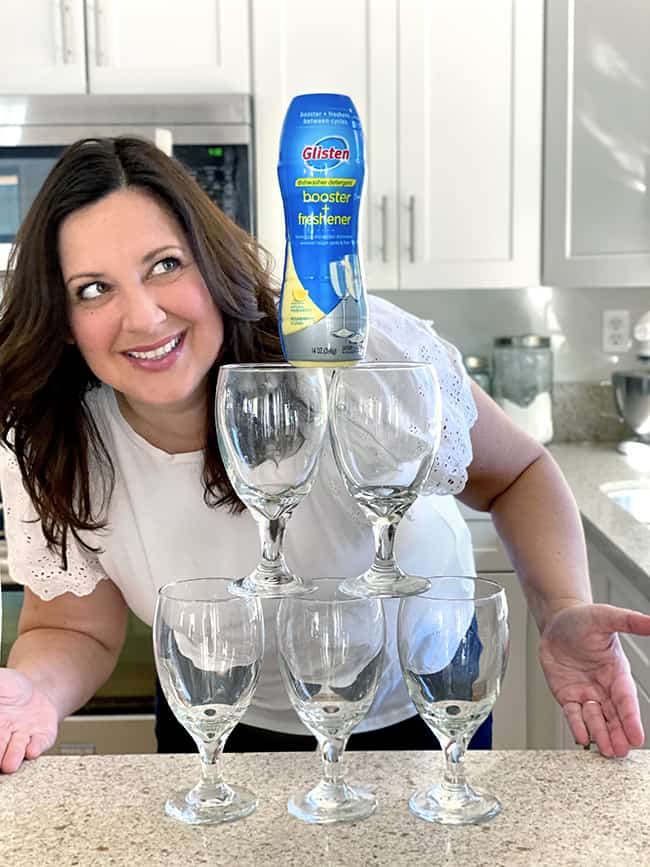 There is nothing more annoying than washing your dishes in the dishwasher and having to unload a bunch of dishes with spots and film. Are they REALLY CLEAN? Glisten® Dishwasher Detergent Booster + Freshener can fix that problem. It's multi-action formula is made with natural ingredients that leaves a fresh scent to your dishwasher and whole kitchen AND ALSO leaves your dishes sparkling clean. Works with your detergent during the main wash cycle to remove hard water spots and stains from dishes and glassware. Use it with every wash and you'll see (and smell) such a difference. Yipee!
Have you Ever Deep Cleaned Your Dishwasher?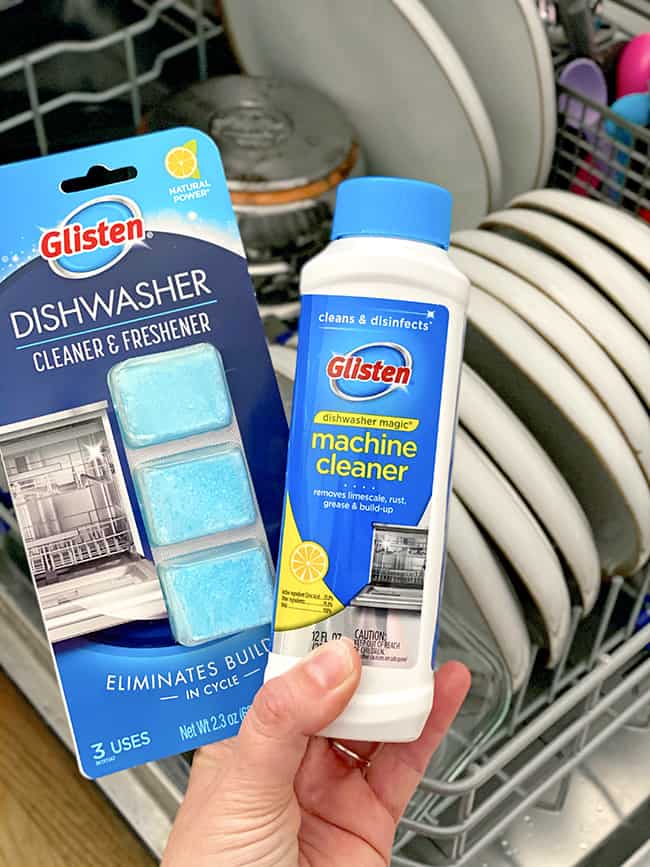 Lime, rust and can build up on dishwashers and diminish the performance of them. But Glisten® Dishwasher Magic® Machine Cleaner is here to help! It's the #1 dishwasher cleaner and disinfectant AND the only one that is EPA-registered. It powerfully removes lime, rust, grease and other hard water buildup.
No More Dishwasher Smells
NEW! Glisten® Dishwasher Cleaner & Freshener. Works during your normal wash cycle to remove odor-causing build-up from your dishwasher and hidden areas. Use weekly (or as needed) to keep your dishwasher clean, deodorized and performing like new.
Eliminate a Stinky Garbage Disposal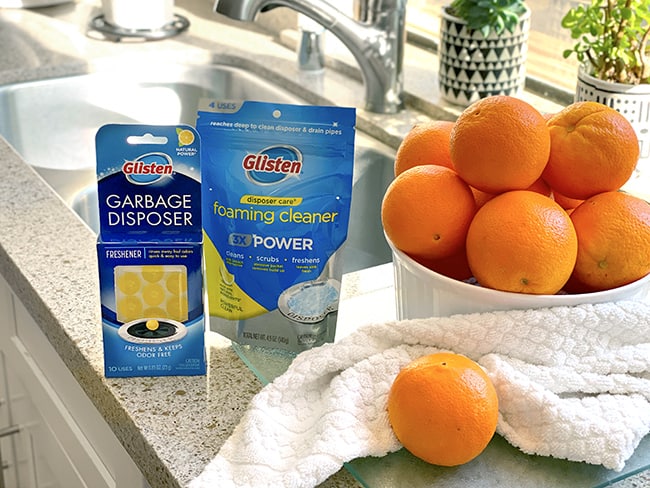 Have you ever noticed a smell or those little flies coming out of your garbage disposal? If you are like me, then you feel super annoyed by this kitchen problem. Well, never fear...Glisten® Disposer Care® Freshener reaches deep to rinse away the toughest grunge and foul garbage disposal smells while freshening the entire kitchen. It's natural ingredient formula is tested safe for use in all Disposer Care Freshener may be used daily or as needed to freshen and keep your disposal, drains and whole kitchen odor free.
Yes, You Should Deep Clean Your Garbage Disposal
If you've never done it, then it time. Deep clean that garbage disposal with Glisten® Disposer Care® Foaming Cleaner. Keep your sink clean and safe for all who use it. Glisten® Disposer Care® Foaming Cleaner is all-natural, safe, convenient and easy-to-use. It cleans and deodorizes your garbage disposal, safely and effectively. Its bleach-free formula and biodegradable packet cleans and scrubs the disposal blades, sidewalls, under the splash guard and other hidden areas, leaving the disposal, sink and whole kitchen fresh and smelling clean.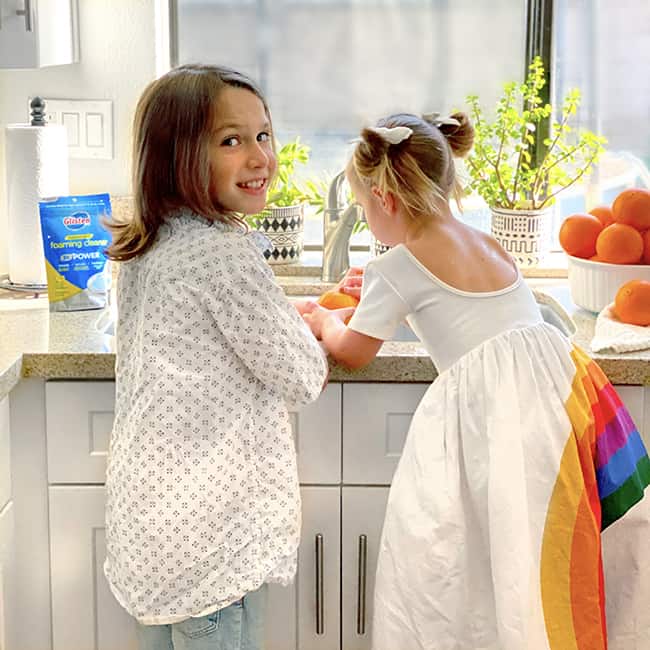 Now, I am sure that after reading about all these cleaning tips, you are going to want to get your Spring Cleaning started. All the products mentioned come from Summit Brands...and the best part is that they are EASY TO USE. They find what's lurking inside—way inside—your home's cleaning machines can affect the performance of your appliances and, more importantly, your family's health. They also keep your machines running effectively that will save you money in the long run.
The Summit Brands Guarantee
Finally, if you are skeptical about trying any of the Summit Brand products....don't be! All of them are tried and true. Summit Brands believes that you will like them so much that all of their products have a money–back guarantee. They promise that every product will meet or exceed your expectations or they will give you your money back. So what do you have to lose?!!!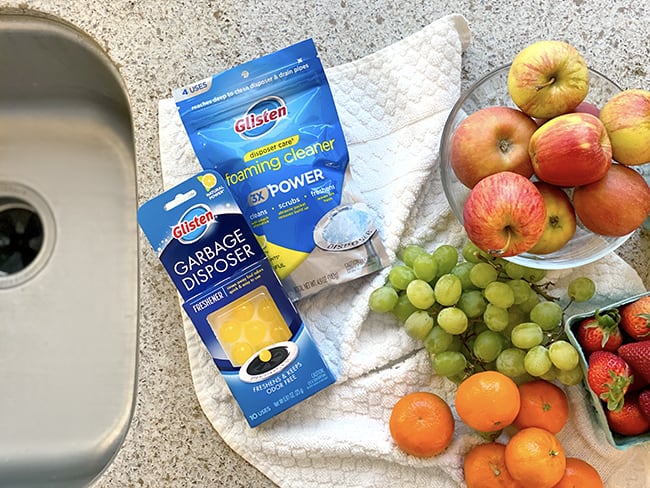 Win $500 Of Cleaning Products!
Still not sure about the cleaning products I shared...or just want to win a bunch of them? Then enter the #HelloSummitBrands Spring Cleaning Sweepstakes! Summit Brands is giving away $500 in cleaning products, and all you have to do is enter here: summitbrands.com/giveaway/
Good luck, and happy spring cleaning! Your house is going to feel...and smell so fresh and clean.