This post was written by me on behalf of Angel Soft.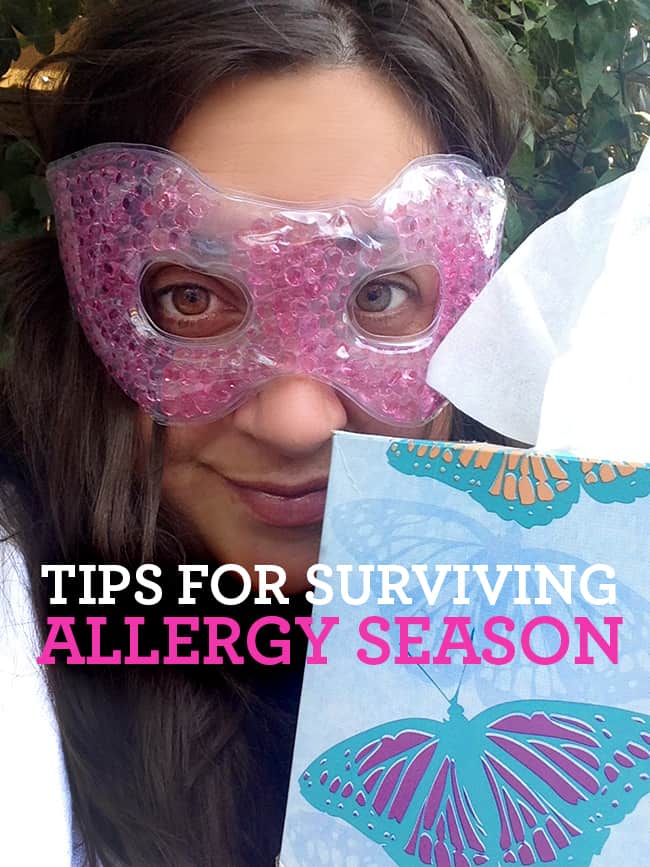 i wrote before how brutal this years allergy season has been on me. in fact, i am still suffering. my normal allergy symptoms have turned into a bad infection. luckily today, a nice trip to Urgent Care has landed me four different medications that will hopefully get me over this six week battle of my body vs. allergy season. and for the time being, i am curled up in bed with a box of Angel Soft® Facial Tissue, a cooling face mask and some herbal tea. i am on a mission to beat these allergies and finally feel well again. did i mention that i also sound like a manly horse. yep…I'M SICK.
are you someone like me ho suffers with allergies? here are some tips on how to make allergy season easier.

wash clothes, bedding and carpets often - pollen and allergens stick to fabrics. by washing your bedding and clothing often, and getting the carpets cleaned during allergy season, you can cut down on the pollens that are found in the fabric and fibers that surround you.
saline solution and nettie pots - wash away allergens from nasal passages with saline solution or a nettie pot. you can use either of these daily to keep those nasal passages clear.
take warm showers - by taking a warm shower, you are not only washing off all the pollens and allergens that have gathered on you skin, but you are also breathing in steam. steam helps to open up airways, clear nasal passages and relax the body.
peppermint - using peppermint as a natural anti-inflammatory and decongestant can give you some relief from allergies. you can drink a cup of hot peppermint tea, or use peppermint oil in a humidifier.
eat spicy foods - when you eta spicy foods, sinuses and tear ducts take action. this help clear our the allergens in the passages. hot peppers and wasabi are both spicy enough to do the trick.
stay indoors - getting some fresh air is not always a great idea. try to avoid going outside in times where pollen, dust and allergens are at there peak.
medication - don't be afraid to take an anti-histamine or sinus pill. these are made to help the body block allergens from entering and also offer relief from allergy symptoms.
use soft facial tissues when blowing your nose - constantly blowing your nose can leave it red and raw. make sure to use soft tissue like Angel Soft® Facial Tissue that also has a lotion option to keep your nose happy. plus, how about saving some money on it. use this Angel Soft® coupon to get money off your next purchase of Angel Soft® Facial Tissues.

by following these tips, hopefully you can make it through allegory season a bit easier. i actually do most of these everyday to combat my symptoms. with three boys, i can't let allergy season get me down.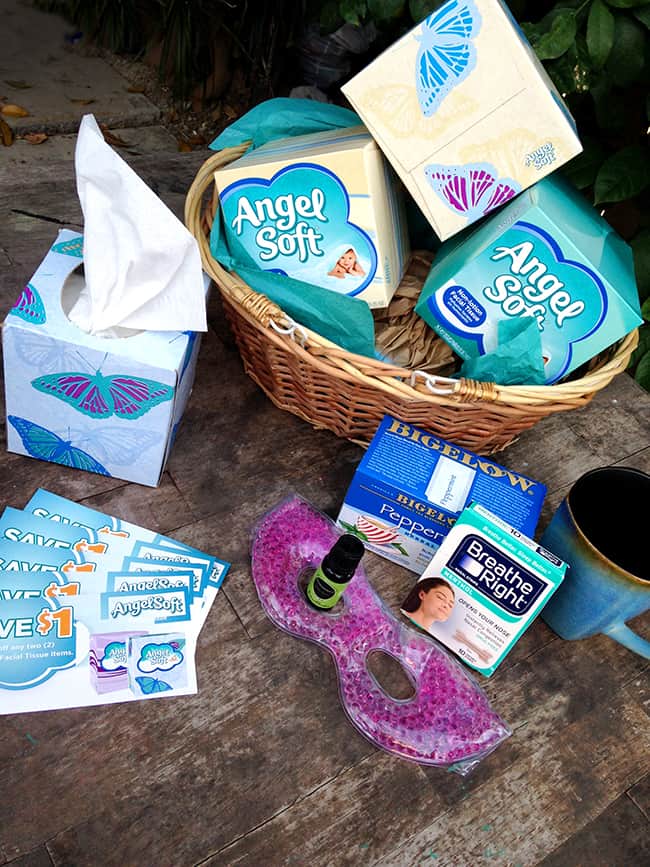 one lucky reader will win an Angel Soft® Facial Tissue Allergy Survival Kit ($50 value). to enter, leave a comment below and enter via Rafflecopter. you may enter once per day. contest ends June 8, 2014 at midnight. gook luck!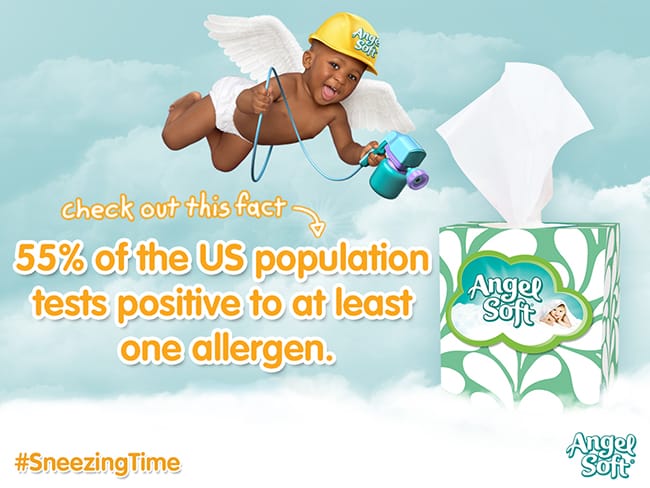 { disclosure: this is a sponsored post. all thoughts and opines are a bazillion times my own.}