this is a sponsored post on behalf of Angel Soft.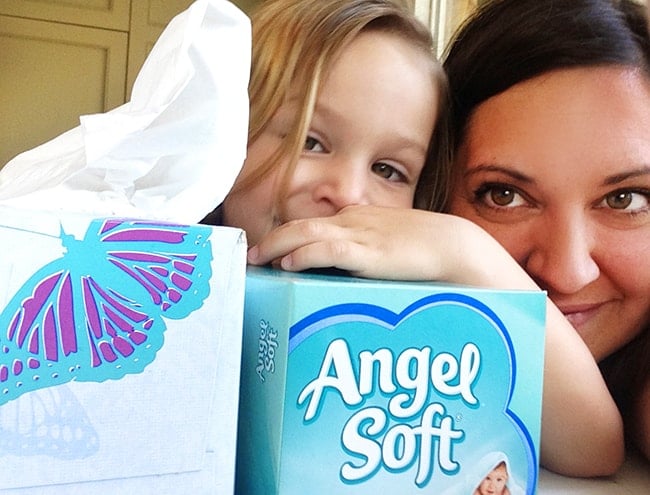 this year, allergy season has been especially harsh for me and my littlest. we've had terrible winds mixed with wild fires, plus, we've planted a garden and are outdoors constantly taking care of it, and are also at outdoor baseball games for my older boys almost every day. the dirt, dust and pollen is everywhere. we just can't seem to catch a break, and it seems like it has been months since we've felt normal. sneezing, watery eyes, headaches and the constant nose blowing. that runny, buggery, snotty nose on my babe is starting to wear me down,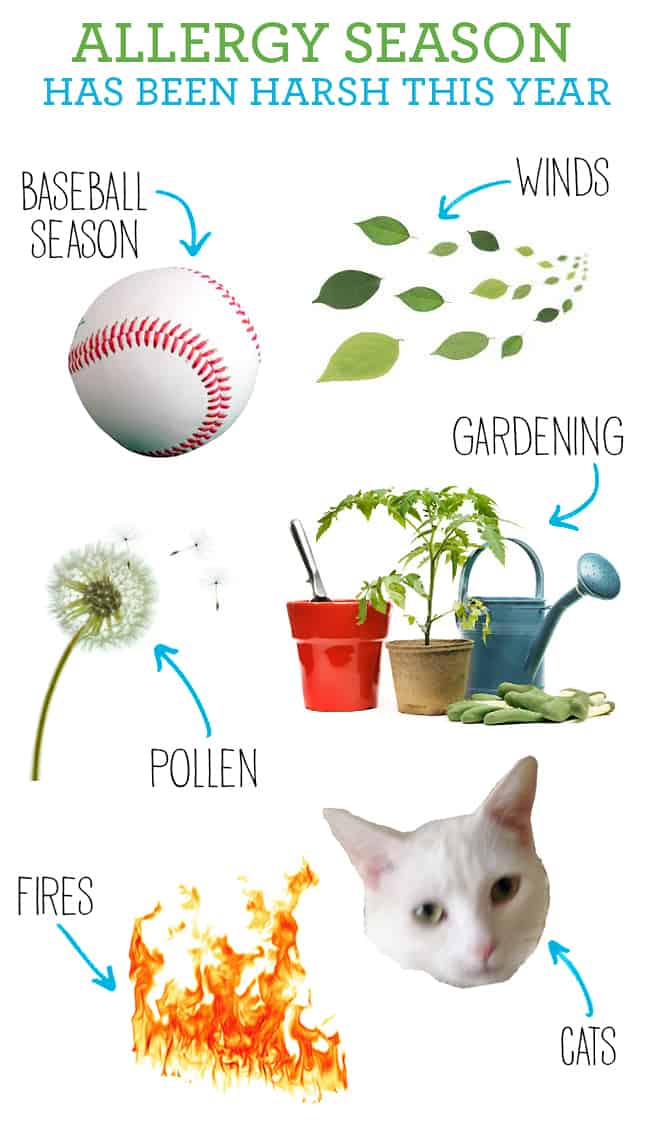 thank goodness we have stocked up on Angel Soft® Facial Tissue. if i have to see my son wipe his nose with his arm or shirt one more time, i think i will gag, it is so gross. but i don't have to any more, because he has figured out that using Angel Soft® Facial Tissue gets the job done better…and things are looking up! we love how soft it is, and since we have been using the tissues with lotion built in, his little nose is not as red and raw. and these tissues are made with three layers, the strongest facial tissue, even strong enough to hold up to my boys.  plus it is great value for all of your everyday uses, especially when you use this Angel Soft® coupon.
my little Vann now begs for his Angel Soft®, he has figured out how nice it is to blow your nose on something so soft.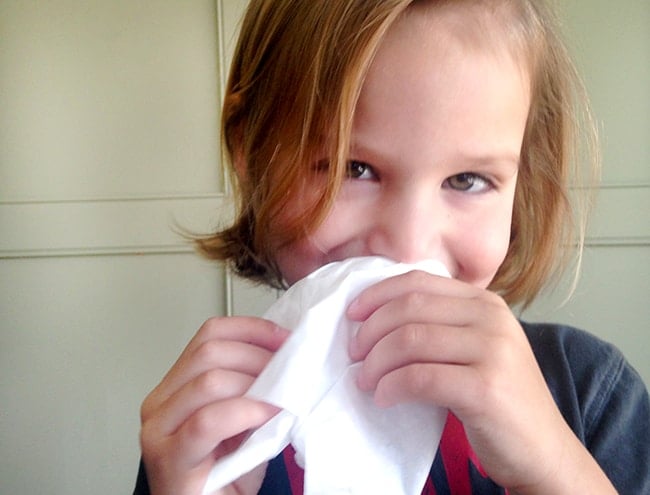 but as much as we love our Angel Soft® Facial Tissues, we are ready for this allergy season to be over.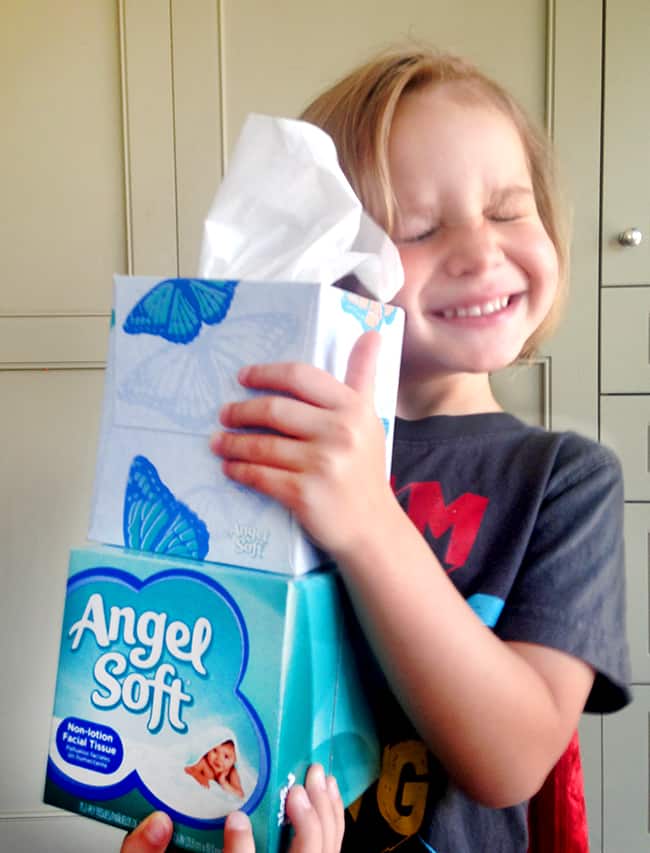 wanna know how i got Vann to start blowing his nose the right way? most 2-4 year olds don't know how to keep their noses clean yet…many parents are looking for ways to teach their little ones how to effectiviely blow their noses. i am still working on little Vann, but he is doing much, much better. i have tried lots of ways to teach him how. this little video by Angel Soft® Facial Tissue, shows a fun little game that will help teach little ones the way to blow their noses. good luck…and happy sneezing!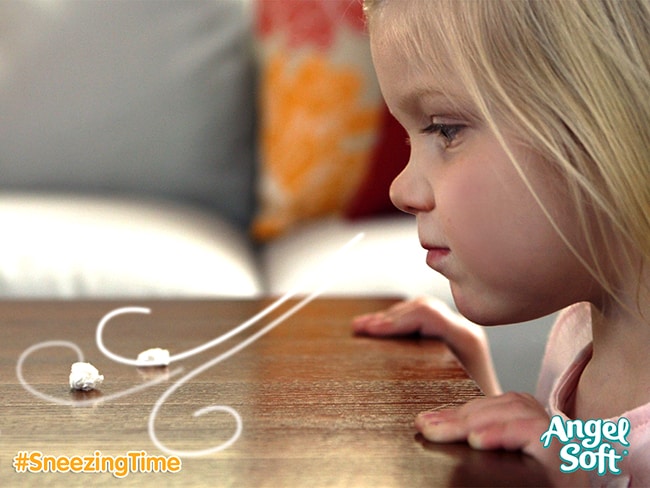 { disclosure: this is a sponsored post. all thoughts and opines are a bazillion times my own.}