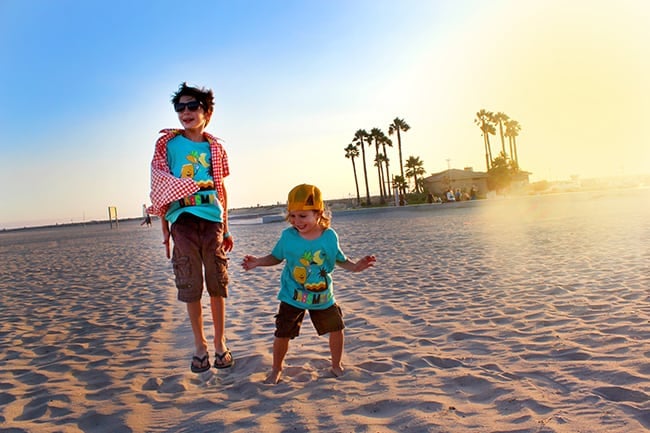 last month i introduced you to the Tiny Whales Tee Shirt of the Month Club, which has been so fun for us to be a part of. we just got this month's tee for July and are already loving their summer vibes. the boys and i just had to head over to the beach and take some fun pictures to celebrate.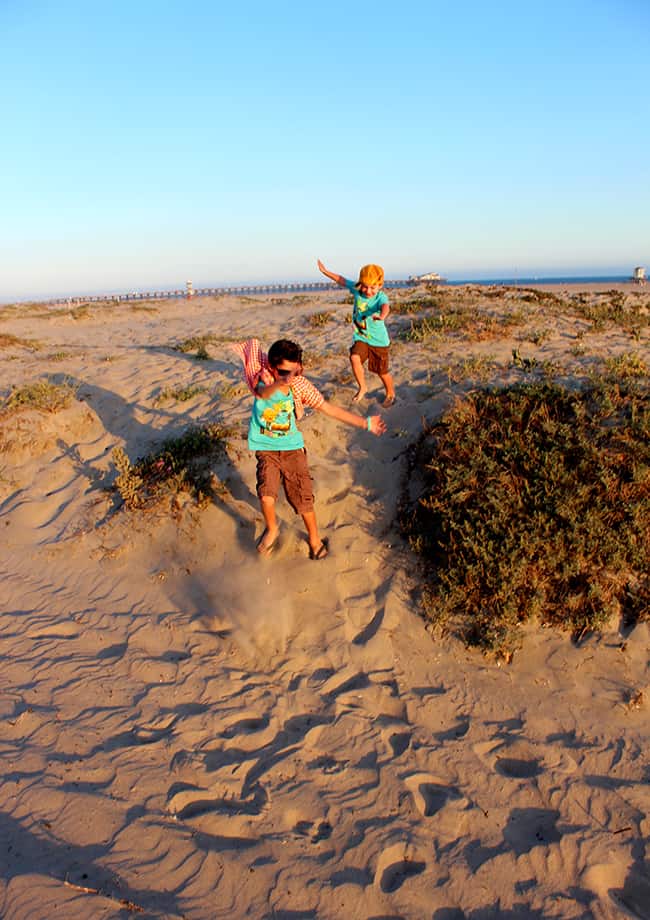 and even though the boys got the same shirt, it is easy to style it differently to fit both of their personalities.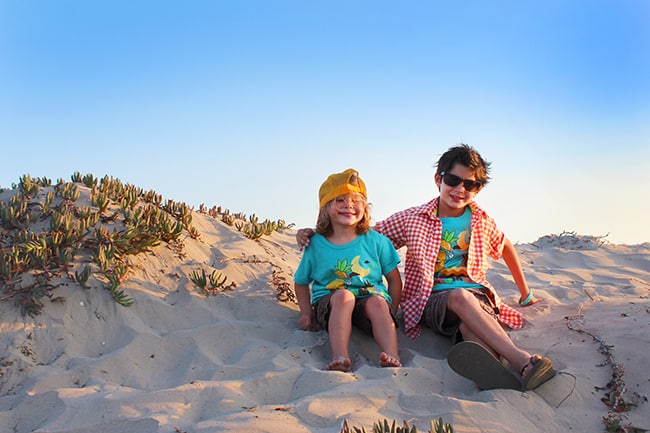 hang loose for Vann with his beachy, carefree, no shoes style…..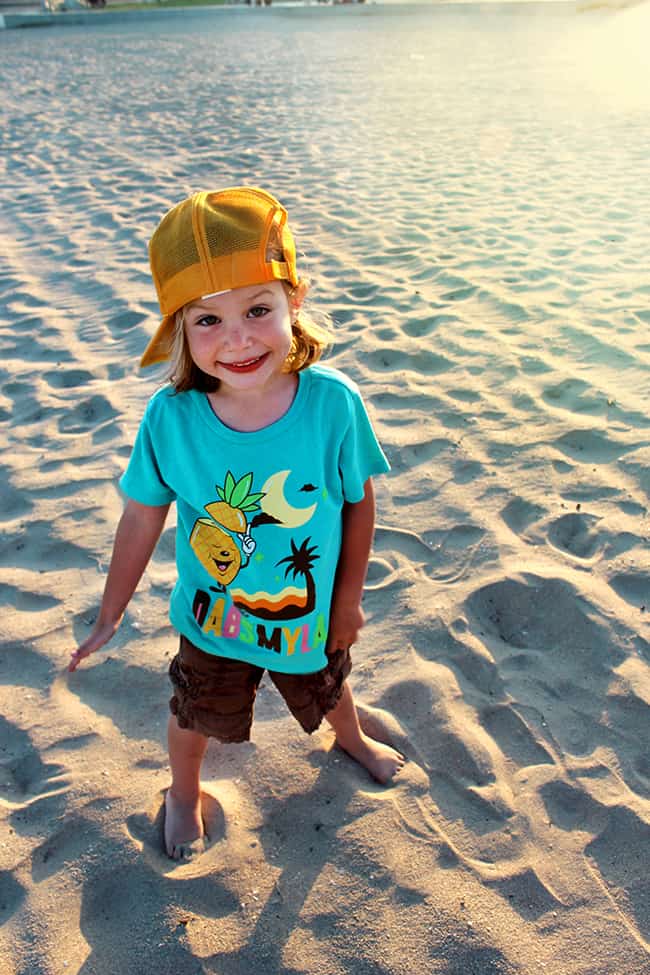 and Mr. Cool style for my more hip and serious Kyle.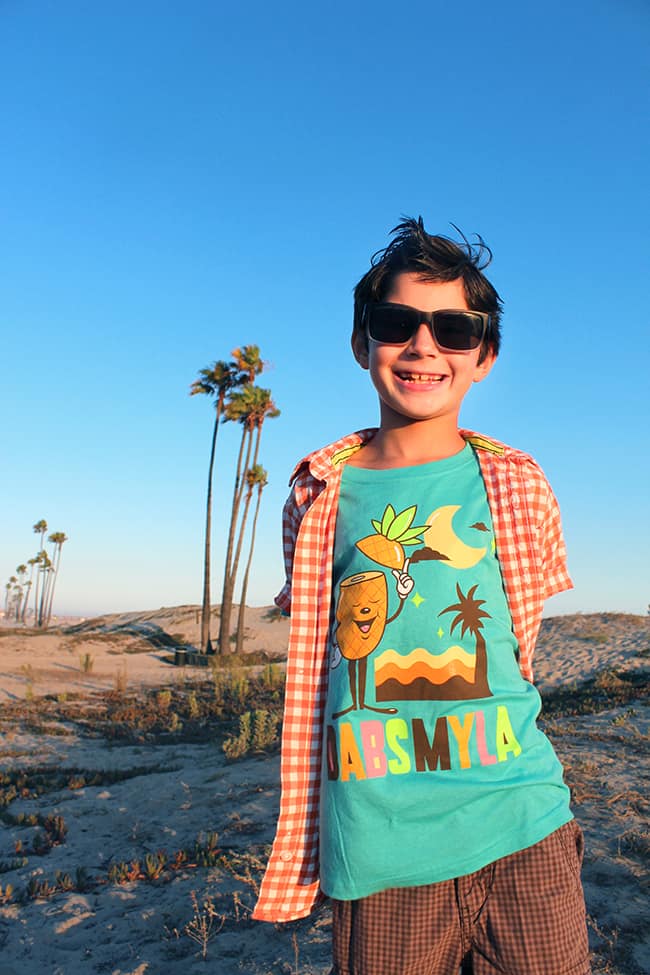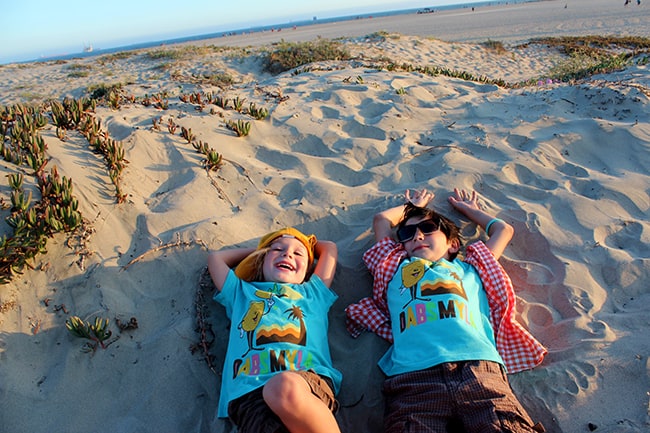 they have really enjoyed receiving packages in the mail with a new tee each month, which is probably just as fun for mom!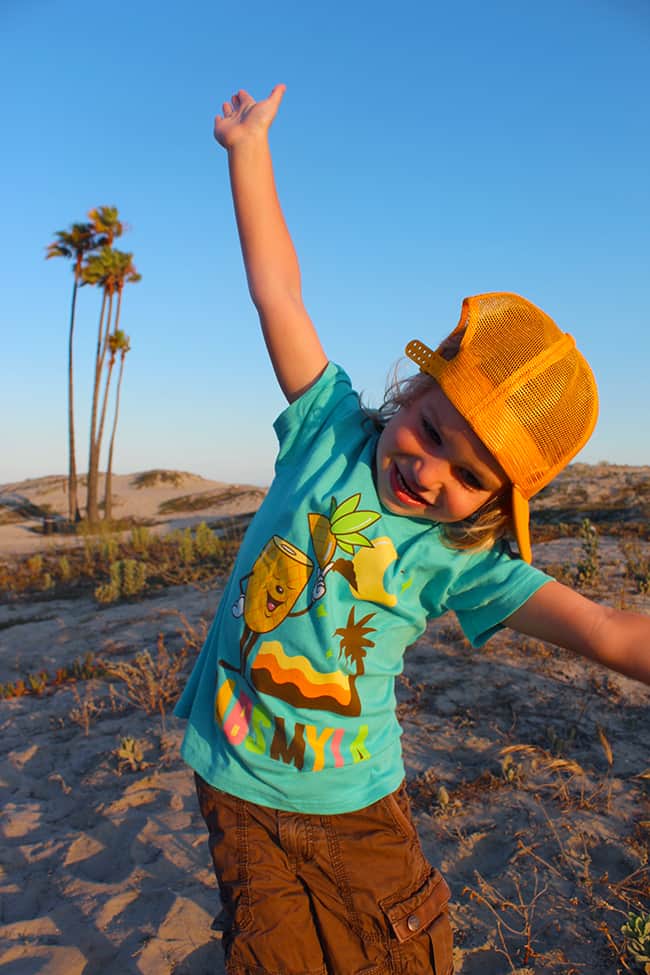 what is the Tiny Whales Tee Shirt of the Month Club?
it's where you sign up to receive a new tee shirt each month designed by an artist or artists. sign up by the 15th of the month and receive it at the beginning of the next month. it's a limited edition, so if you miss the deadline, you won't be able to get it again.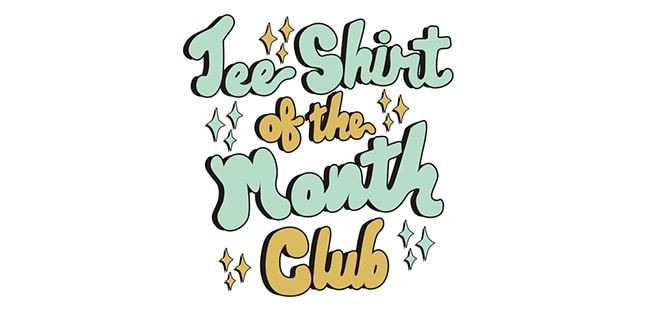 next month, Tiny Whales Tee Shirt of the Month Club is perfect for you little explorers, with the theme of Be Bold, Go Forth and Blaze Those Trails! it features the artwork of Aaron Talili, a local resident of Orange County California and a freelance designer. Aaron's specialty is lettering, design, tribal pattern-work and illustration. he's a self taught artist who began his affair with lettering in the third grade. graffiti was a major influence in the beginning stages of his art, however, he has since moved onto hand lettering and typography.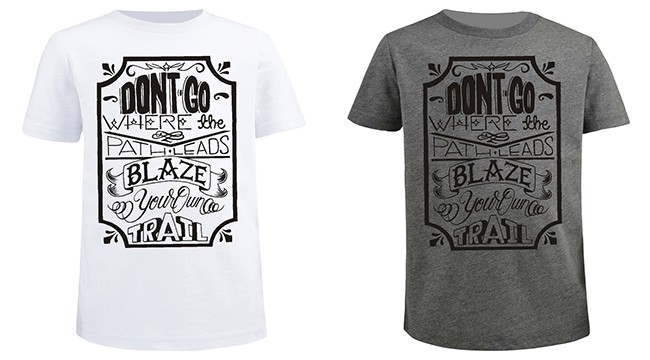 you can purchase this great tee shirt separately or by purchasing a Tee Shirt of the Month subscription over at Tiny Whales. But HURRY fast because July 15th is your last chance to get the August Tee of the Month.