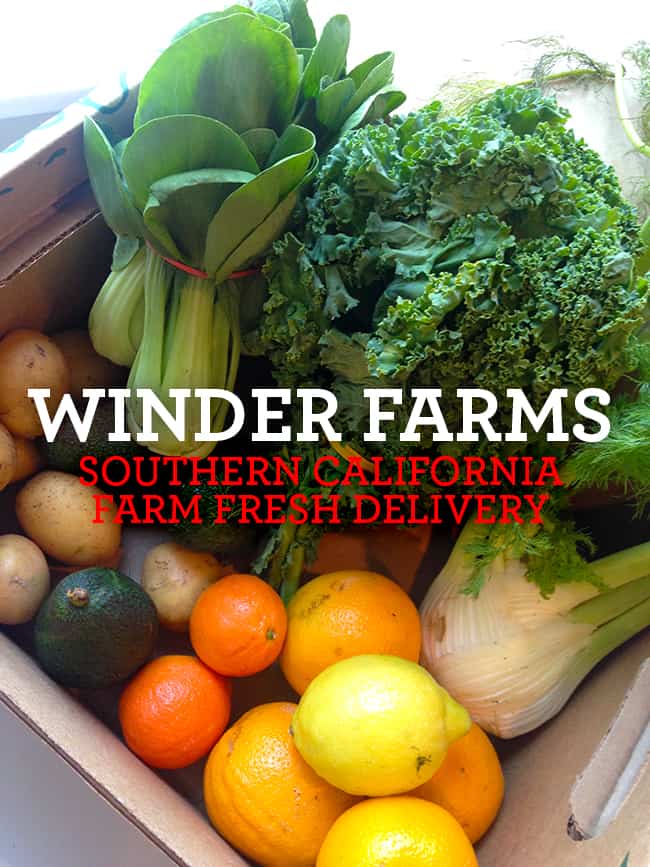 last week i got a delivery of farm fresh foods from Winder Farms delivered right to my doorstep. this was my first experience of having a home grocery delivery, and can i tell you how much fun it was. it felt so good not to have to go shopping, and receiving produce that i knew was farm fresh made it even better. the boys were so excited when they found the cooler bags and box of fresh fruits and veggies on the doorstep and brought them all into the house to check out.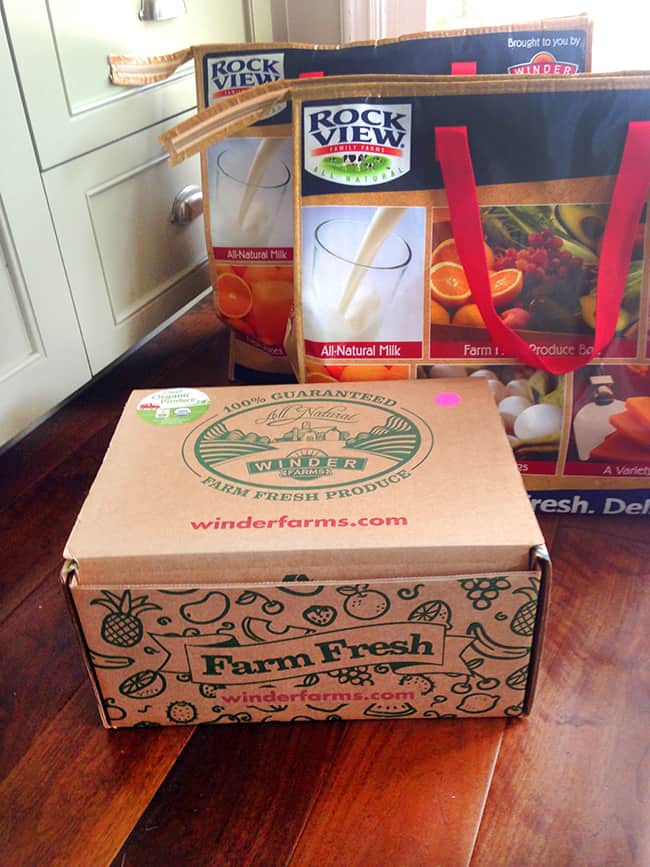 the organic produce box was especial great because it had a variety of fruits and vegetables that were both familiar and unfamiliar to us. it made it fun to try out things were weren't used to, and the kids were willing to try them too!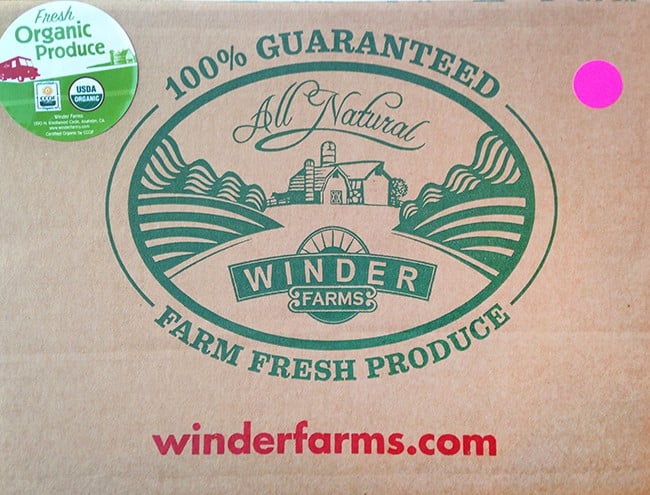 we received things like oranges, lemons and tangerines, fennel, bok choy, kale, avocados and potatoes. it also came with some printed recipes to give you some ideas of what to create with the produce.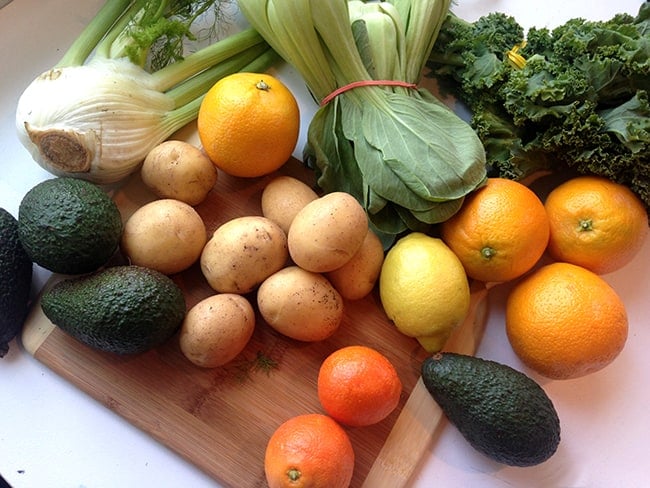 we also received some premium meats like this sirloin steak, center cut bacon and some precooked chicken breasts. my husband was pretty stoked and gave himself barbecue duty…yes!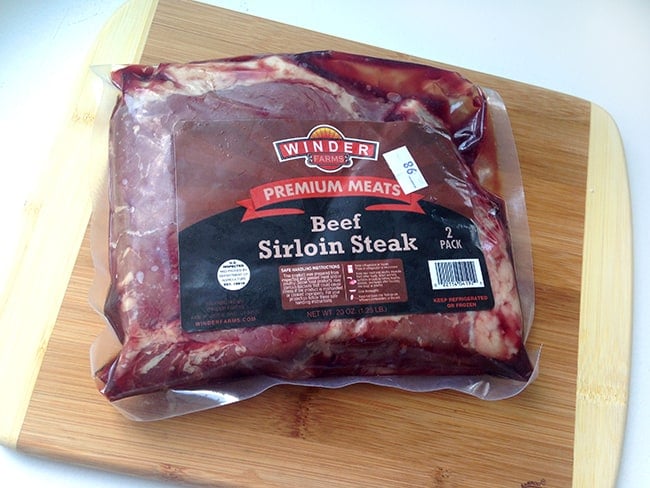 it was also nice to receive a variety of fresh preservative free juices, smoothies and milk. the boys stocked up their lunches all week long trying out all the varieties….brands we can trust like Stonyfield, Honest, Naked and Winder Farms.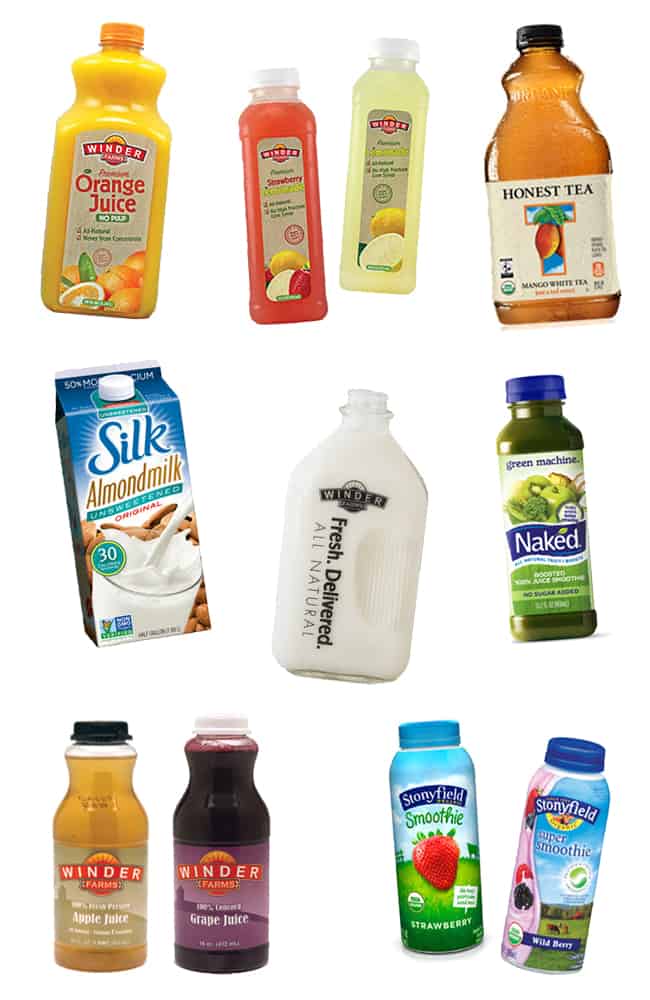 and that's not all, great things such as fresh baked bread, cut fruit salad, dried fruit and fresh pasta were also included in the delivery. enough food essentials to last all week long.
that evening, we ate in style using only things that came in our food delivery. steak, fruit salad, kale and shredded brussell sprout salad with lemon vinaigrette and parmesan, and baby dutch potatoes that i sautéed in butter and thyme, made one of the best dinners i've made in a long time. everyone gobbled it up. and the hubby was pretty proud of the sirloins he grilled.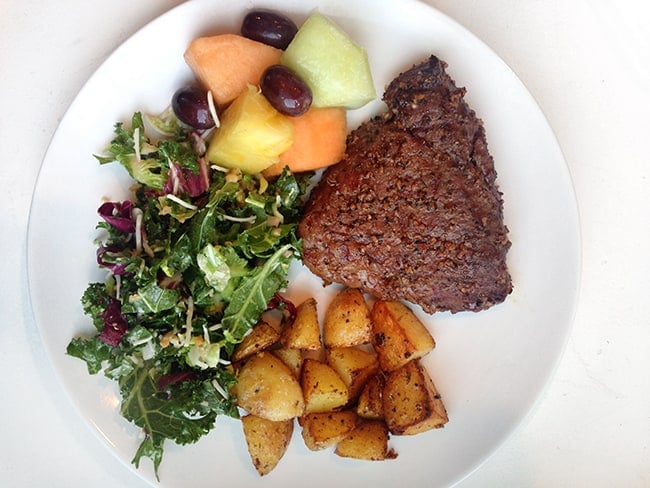 Winder Farms delivers all over California, Nevada and Utah. they deliver weekly farm fresh organic produce boxes, meats, dairy and baked goods. head over to the Winder Farms website to check out all the great foods they offer. you can sign up for a weekly delivery or just a once time drop off, whatever fits your needs. plus check out this great offer…
click here to get $30 off your first delivery of farm fresh Winder Farms foods
USE PROMO CODE BLOGREF
{disclosure: this is not a sponsored post. i did receive a delivery from Winder Farms for review purposes. all thoughts and opinions are my own. this post may contain affiliate link. }