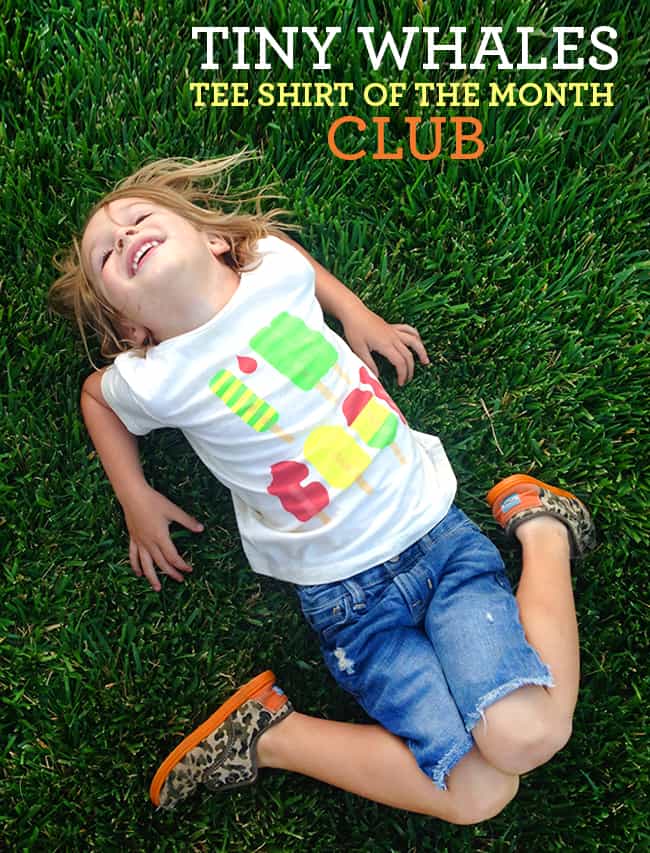 i love to shop for clothes for my boys…especially fun graphic shirts. when i saw this Popsicle Shirt from Tiny Whales, i had to have it. that started my love for Tiny Whales. they have lots of awesome tees, shirts, hats and accessories that are awesome for boys and girls. plus they have a Tee Shirt of the Month Club where you can get a new shirt each month by purchasing a subscription.
the cool thing about the Tee Shirt of the Month Club is, not only do you get a new awesome shirt each month, but also that each design is created exclusively for Tiny Whales by an guest artist. each months tee is available for pre order from the 1st of the month through the 15th of each month. they only produce what is ordered, no more no less, which makes each tee a limited edition collectors item. they ship the new tee to you on the 1st of the following month just in time for us to reveal that months new tee. so cool!
check out us wearing June's Tee Shirt of the Month…it is perfect for this shot during our road trip on Fremont St. in Downtown Las Vegas.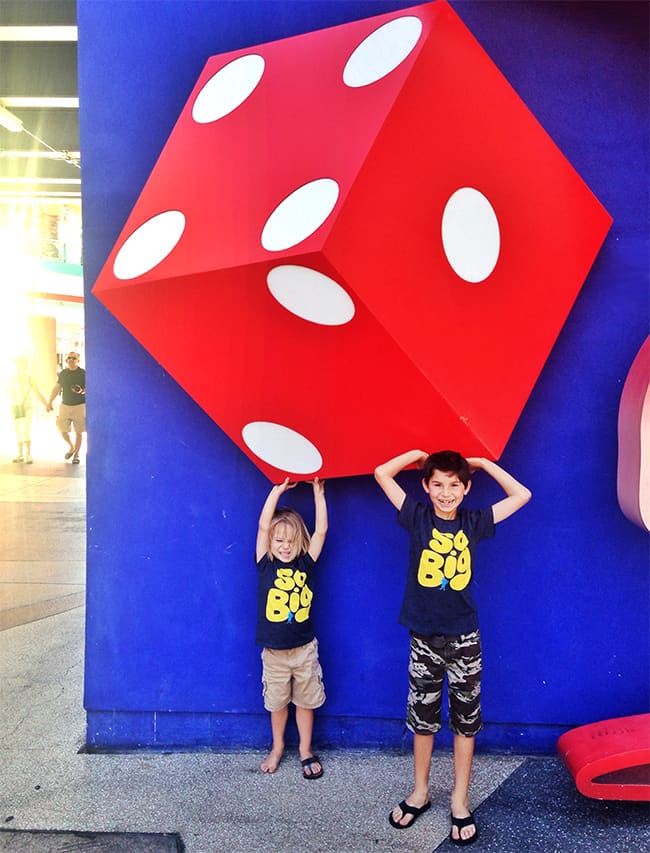 for next month's July tee shirt, Tiny Whales teamed up with the dynamic duo DABS MYLA to bring you some serious summer vibes. the tee is fun and tropical.
you can purchase this fun tee shirt separately or by purchasing a Tee Shirt of the Month subscription over at Tiny Whales. But HURRY fast because today is the last chance to get the July tee.