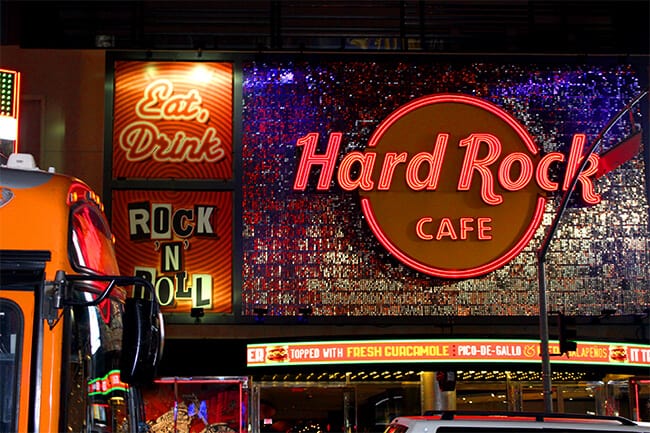 when Hard Rock Cafe in Hollywood invited our family to check out their new Roxtars Kids Menu, we were very excited. it has been many years since i have been to a Hard Rock Cafe, and never have i been with the kids. it ended up being a very fun and unique dining experience that was a highlight of a day trip we took to Los Angeles to see the Spaceship Endeavor at the California Science Center. we headed over to the restaurant afterwards and ended our day in LA with good food and good company.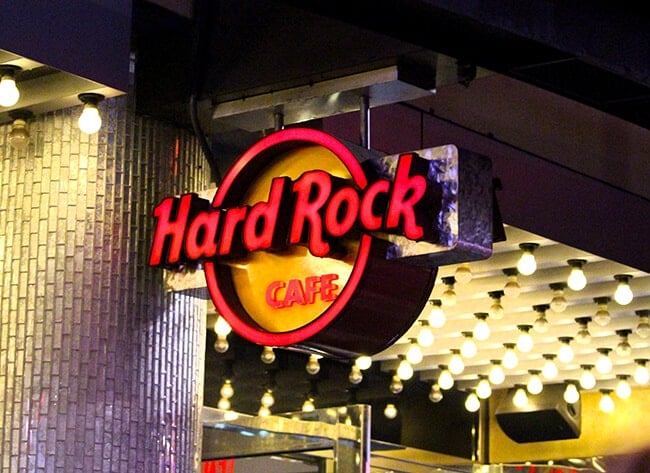 when i say "dining experience," it is because dining at the Hard Rock Cafe is so much more than just eating. ours was an evening of not only good food, but also enjoying music, band memorabilia, great service and family conversation. each Hard Rock Cafe is filled with treasures from music legends from all over the world, and the Hard Rock Cafe in Hollywood has a lot of pieces from local legends and Hollywood favorites.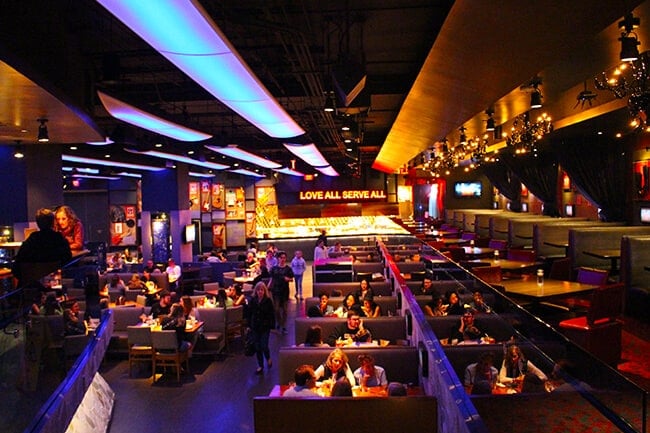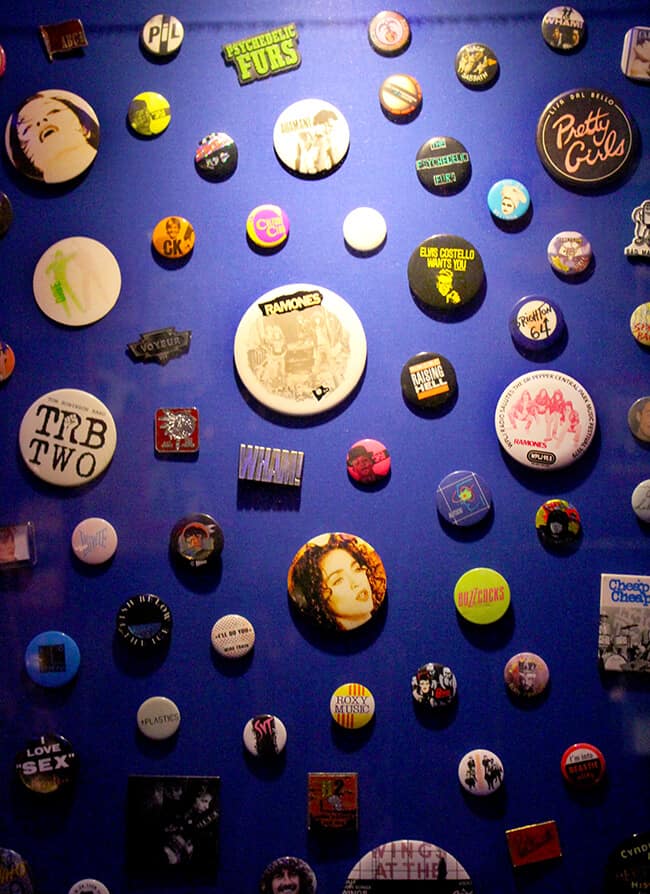 the Hard Rock Cafe is a family-friendly restaurant. there is awesome food and drinks for the parents AND an awesome NEW Hard Rock Roxtars Kids Menu with selections that are kid approved. it has the normal kid favorites such as burgers, mac & cheese and pizza, but also a more healthy LiveWell section with selections such as chicken breast, pasta and salad. this is a great option for families who love to dine out, but want the kids to have more wholesome choices. plus, the menu features fun Hard Rock Roxtars Animal friends such as Sir Kingston and Styler that are just the cutest.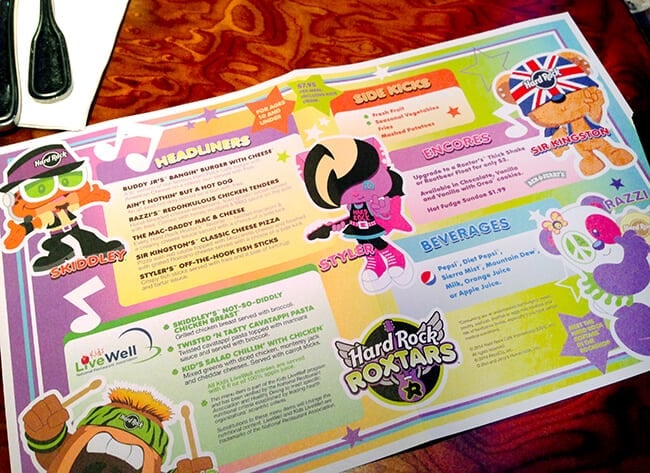 we started off our meal with an appetizer of Artichoke Dip and crispy pita chips.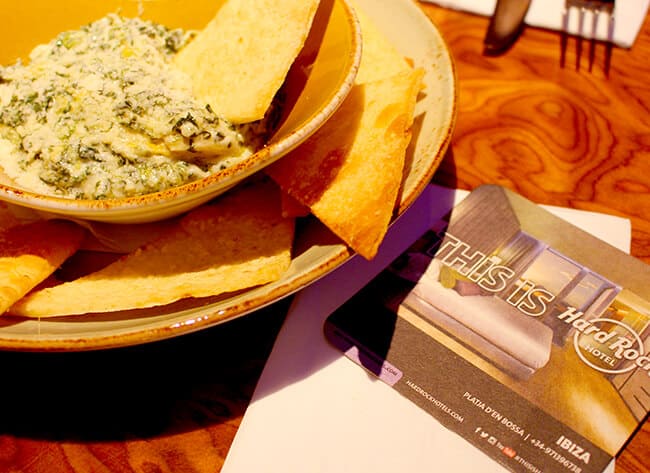 for adults, there is a tasty drink menu with selections for alcoholic and non-alcoholic drinks that are pretty amazing. there is also a full service bar.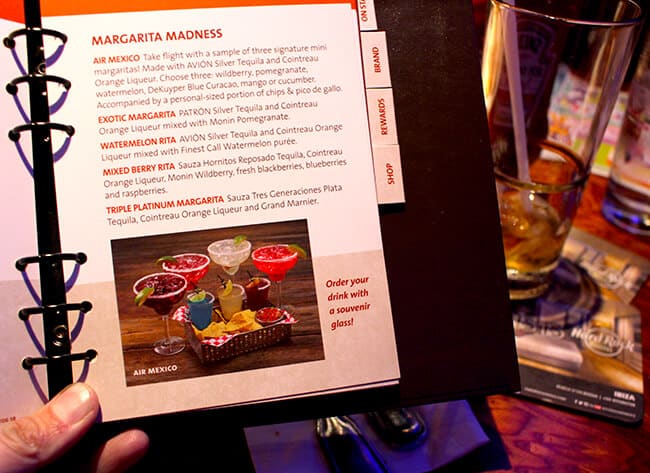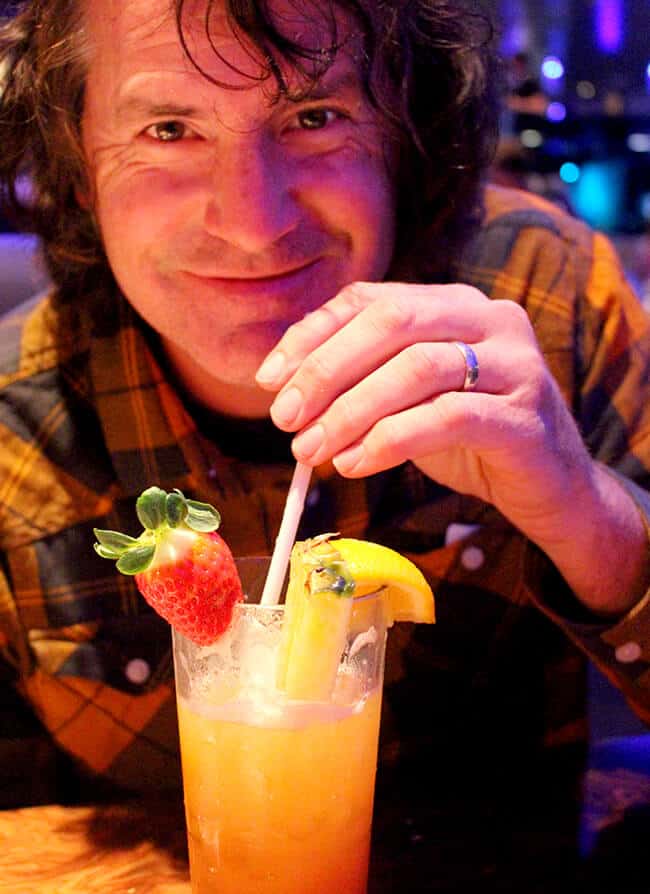 the kids food comes out on these adorable guitar plates the have compartments for dipping sauces. my boys were so excited and ate up their dinners with no complaints...just smiles.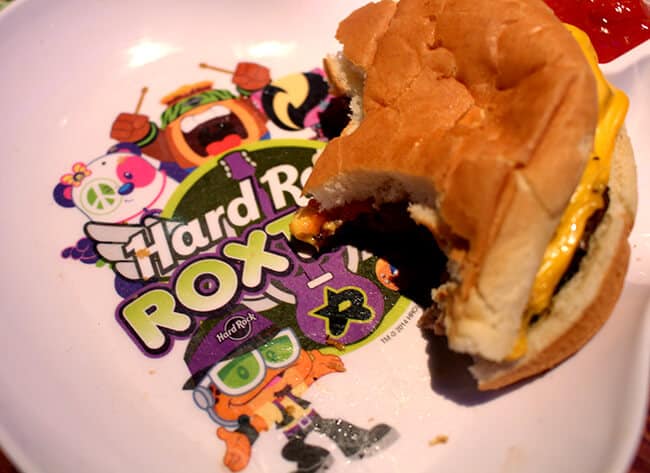 my oldest boy who thinks he is too old to order off the kids menu, was very happy with his selection. he got the Original Legendary® Burger, a giant bacon burger that came out with a trendy steak knife sticking out of it. he couldn't believe his eyes. so fun to see your kids so excited.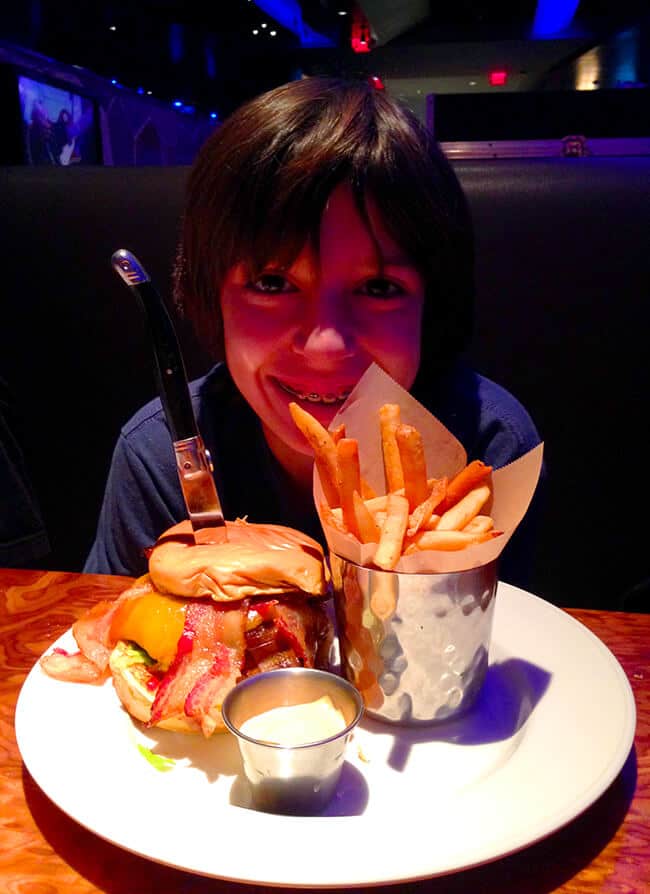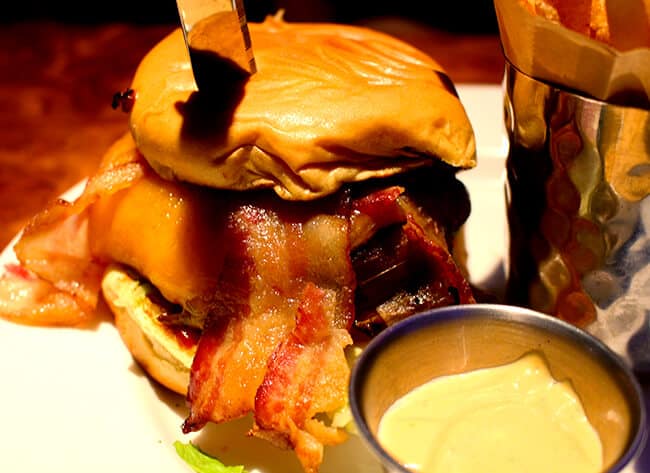 the hubby had the Hickory Pulled Pork sandwich with hand-pulled smoked pork with hickory barbecue sauce on toasted brioche. yum.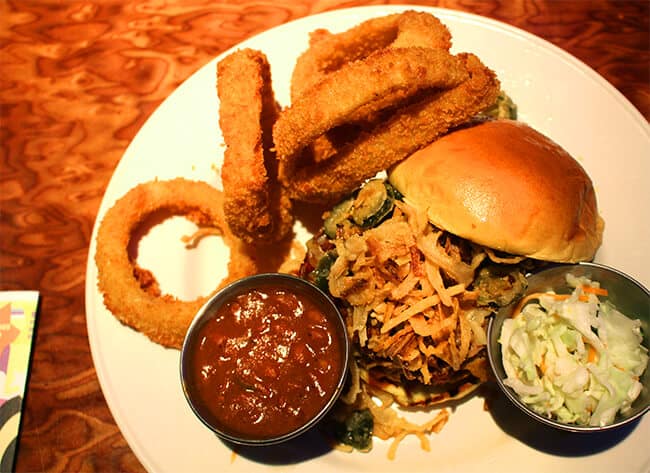 and i enjoyed the Grilled Chicken Arugula Salad. it was fantastic and so fresh. it had baby arugula, thinly sliced grilled chicken, spicy pecans, dried cranberries and fresh oranges tossed in lemon balsamic vinaigrette, topped with crumbled feta cheese. a perfect light and flavorful salad that reminded me of California farm fresh goodness.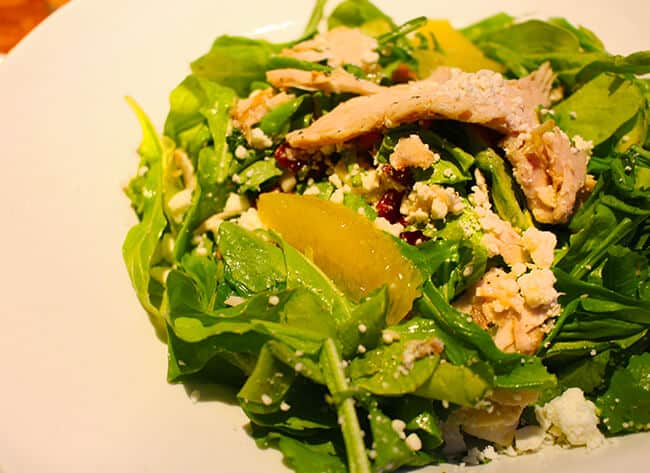 and we couldn't leave with out having a sweet treat. for dessert, i highly recommend the Fresh Apple Cobbler....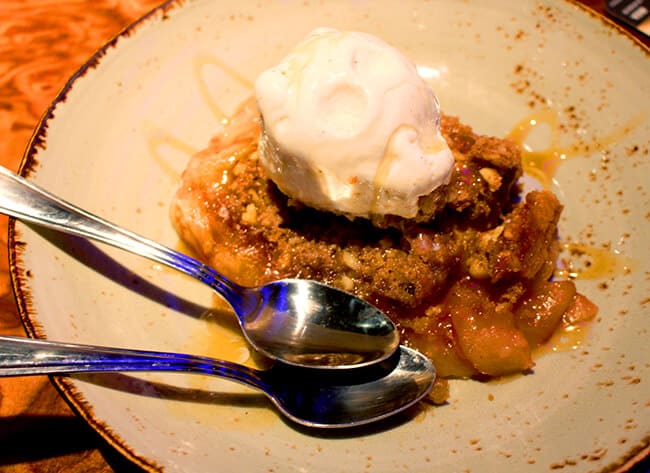 or the Hot Fudge Brownie. this Heaven is a bowl has Ben & Jerry's® vanilla ice cream and hot fudge on a fresh homemade brownie, topped with chopped walnuts, chocolate sprinkles, fresh whipped cream and a cherry.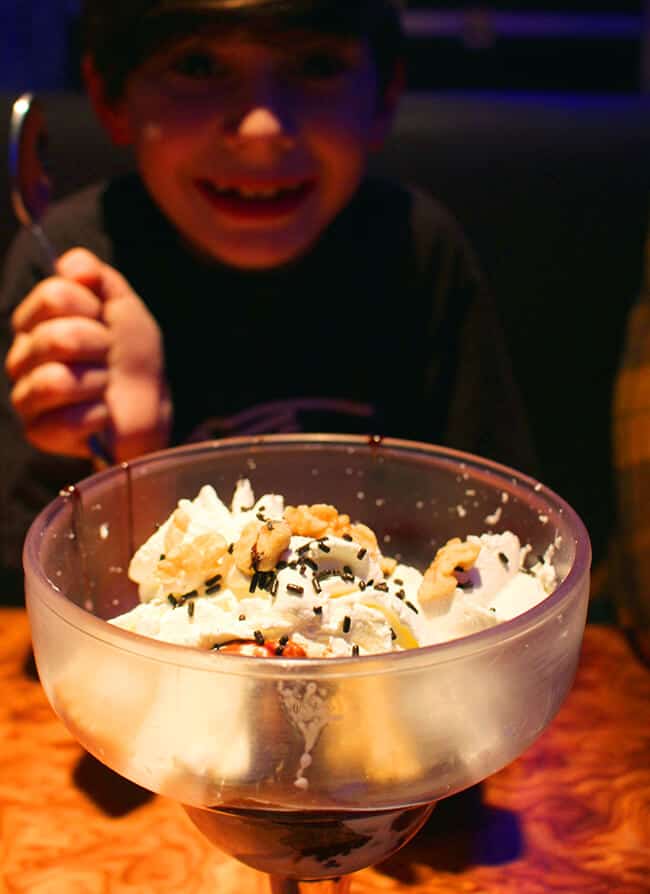 but i haven't told you the best part of our dining experience yet.
yes, the food was great, but the atmosphere and service was just as awesome. my husband, who once was an original member of a popular band, and is a total music lover...especially 80's songs, had the best time teaching his boys about the music he loves.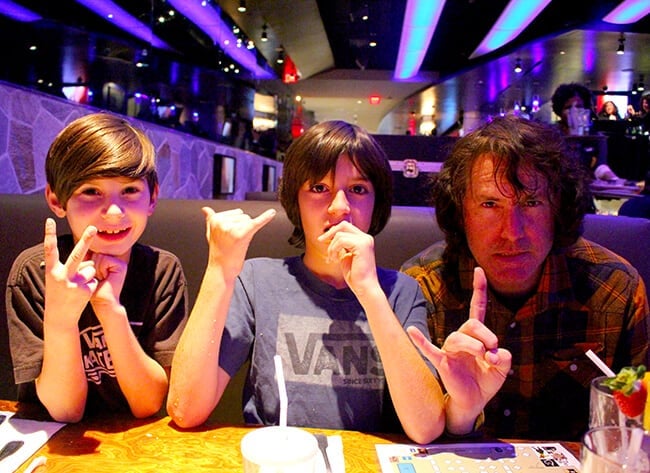 there is a television at each booth that plays music video of the music being played, so it was fun to teach the boys about the musicians and history behind the music. the house DJ came to our table and asked us some of our favorites. to our surprise, he played ALL of them. so cool.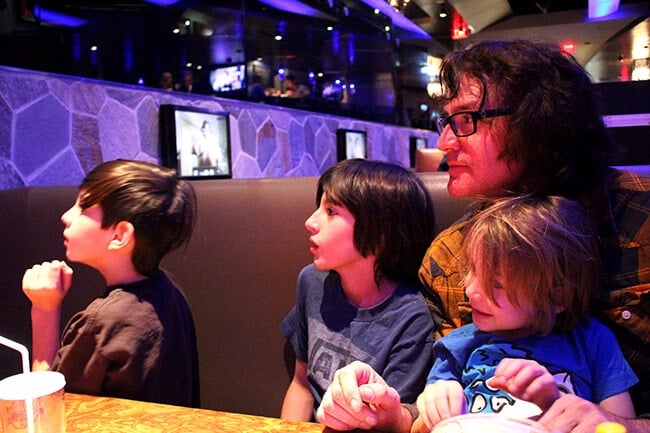 the server gave us a map of the restaurant that showed where we could see the different music memorabilia and on the back, it had facts about all of them. we must have spent a good hour exploring the restaurant.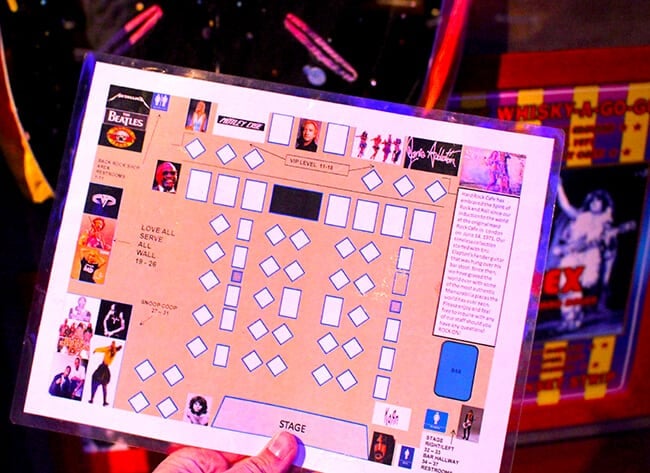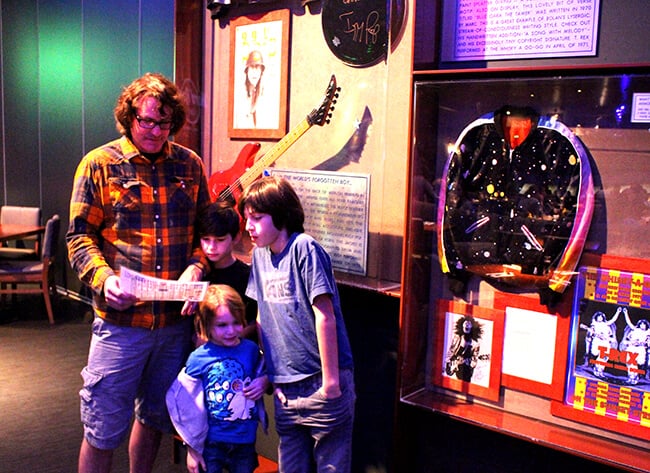 i loved that they had Gwen Stefani's dress!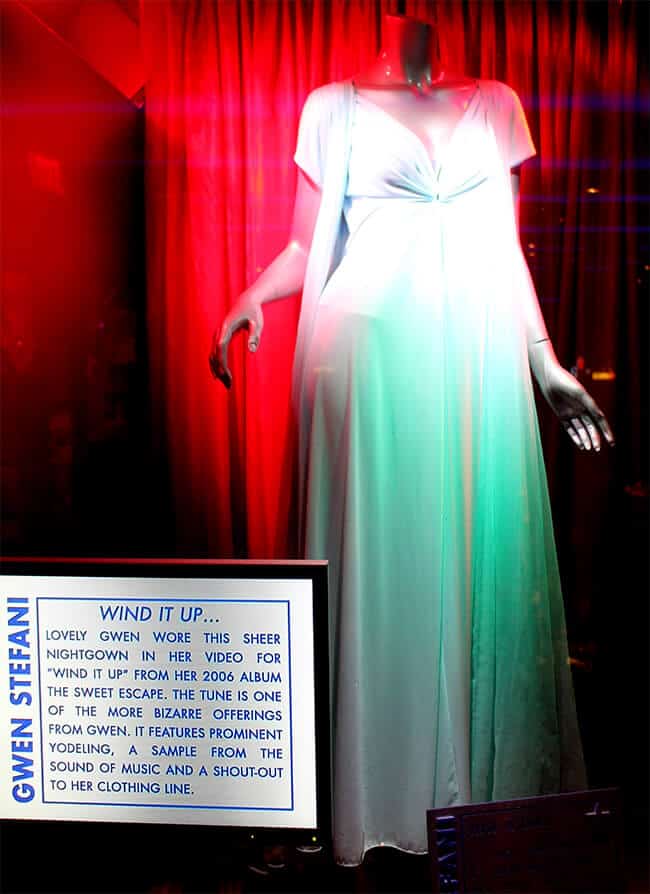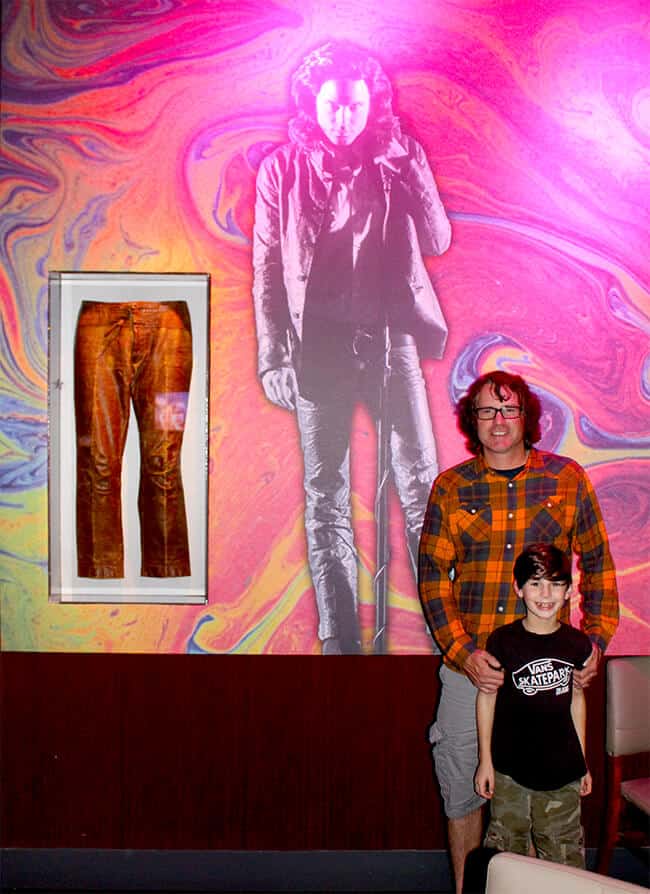 i would say, that one of the coolest things in the restaurant is this giant interactive digital wall. you can use it to see what items of memorabilia each Hard Rock Cafe in the world has. just press the screen, select the item your are looking for, and it pops up.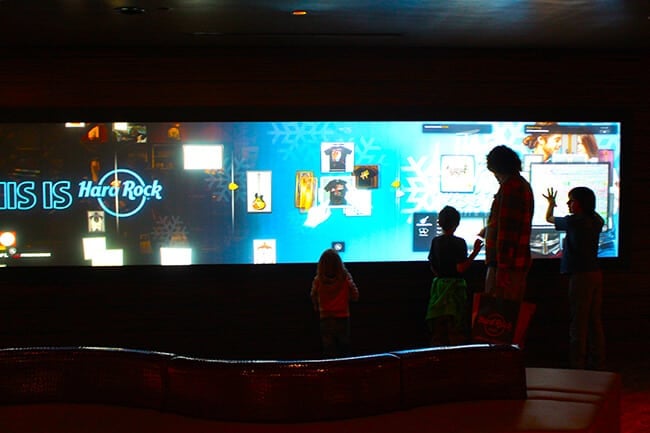 before you leave, be sure to check out the fun New Roxtars souvenirs for kids.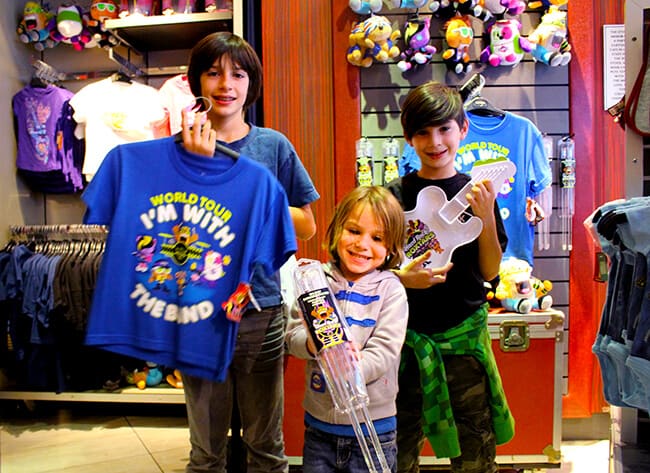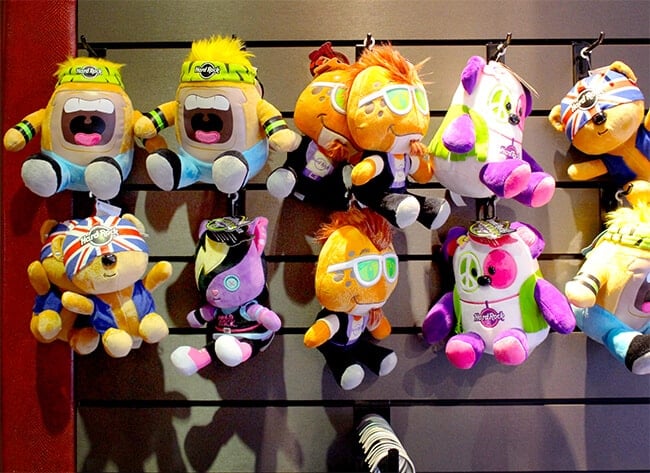 you can even purchase one of those cool guitar plates.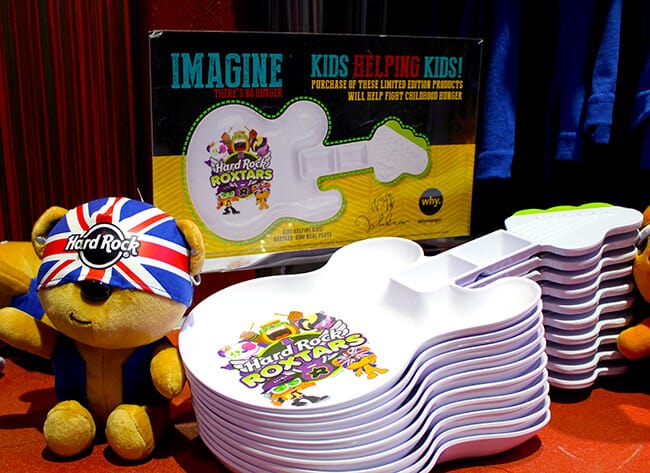 i must note, that i love when companies give back. being that my word of the year is #UNSELFIE, i was happy to see that the Hard Rock Cafe has a program that help others in need. not only do they give back as a company, guest can add a donation to their final bill that goes to Fighting Childhood Hunger Worldwide. so important.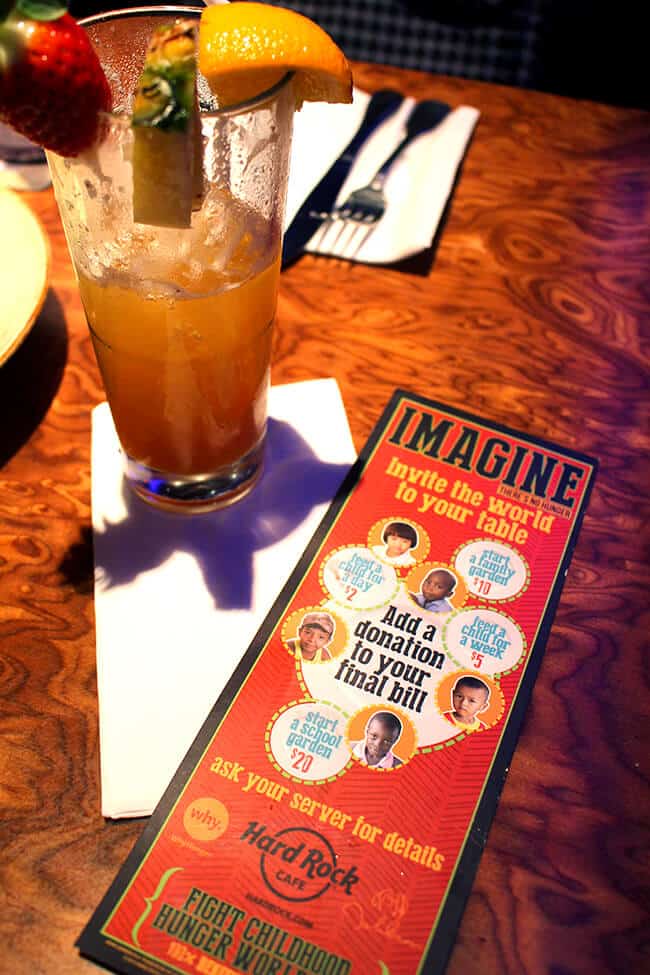 as you can see, my boys and my husband and i, had a fabulous time at the Hard Rock Cafe in Hollywood.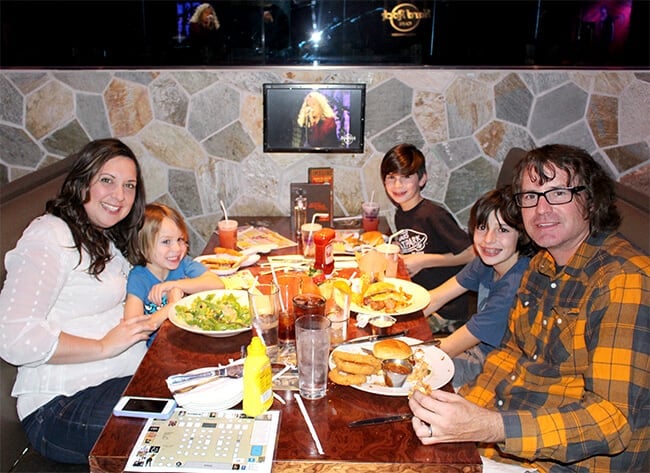 the experience is probably one the boy will never forget, as the special time they spent learning about the bands and music with their dad is one of those moments you always remember. thanks Hard Rock Cafe for the great time!